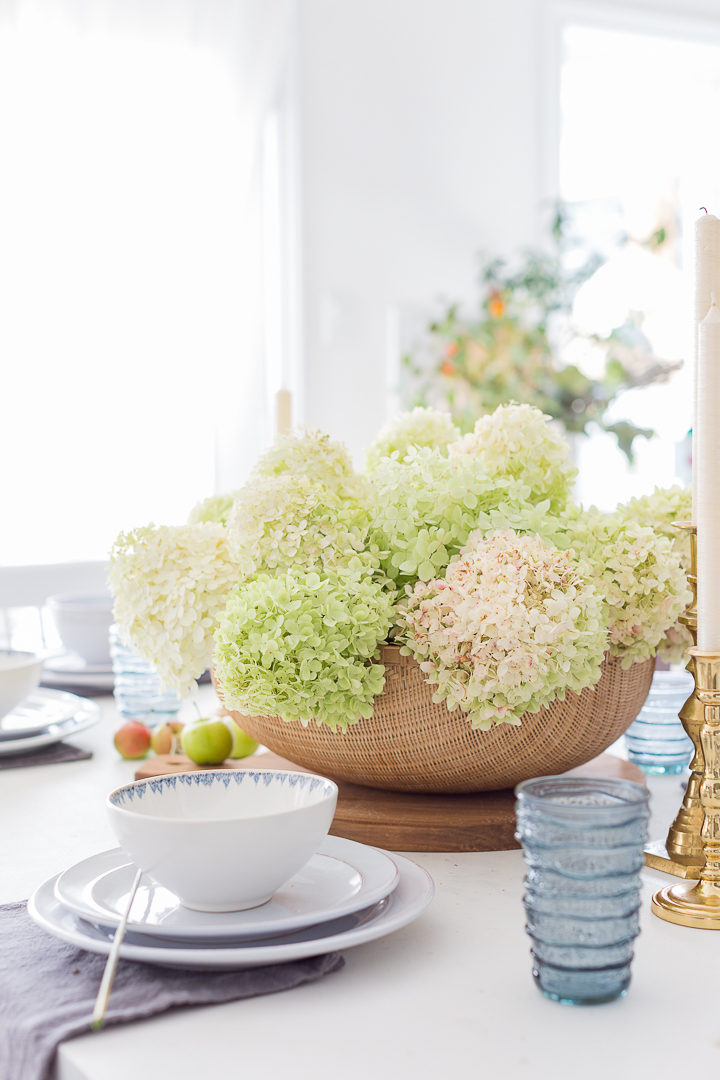 Hello friends.  Did you have a great weekend? I hope so. We worked around the house and I also worked on my fall planters and I'm not too sure I love them. I usually have beautiful draping potato vines or other trailers but this year, my planters didn't do so well. Probably because I tried to save some money and didn't get good quality plants…:( So they don't look as full and pretty as usual.  Lesson learned  🙁
My limelight hydrangeas, however, did really well and today I'm excited to share with you this pretty Limelight hydrangea basket centerpiece and tablescape.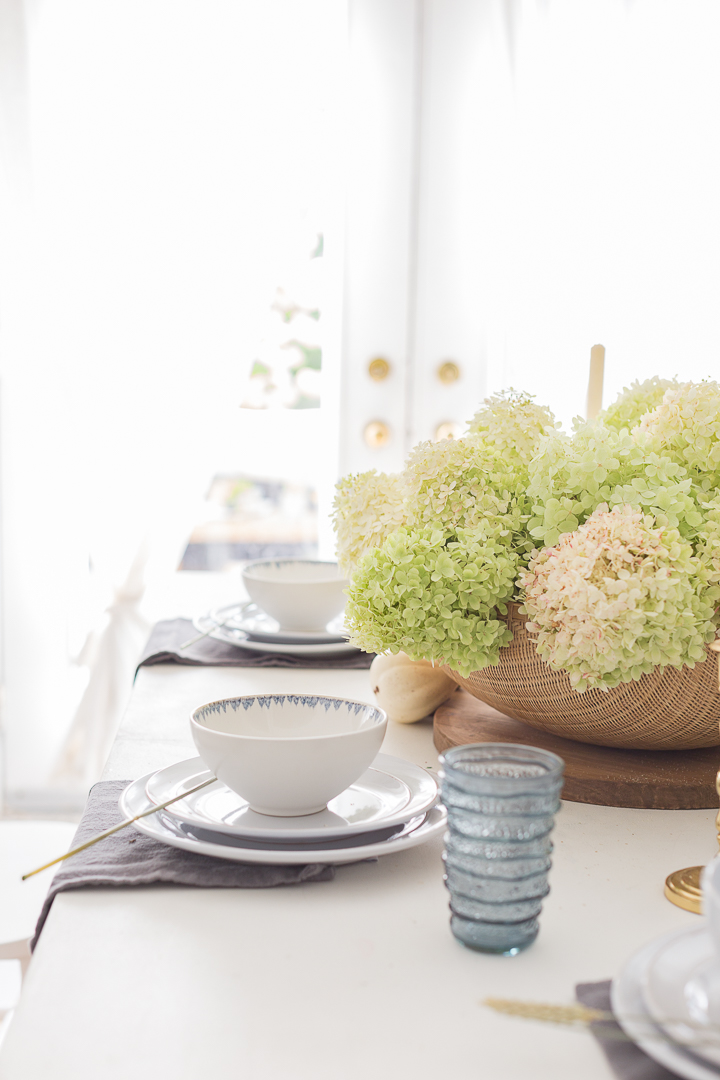 But to be honest, I was a little worried about posting this particular tablescape because this is my fourth tablescape in a week and I feel like I ran out of ideas. lol
Also I have super talented friends and they  do such an amazing job that I'm feeling a little nervous.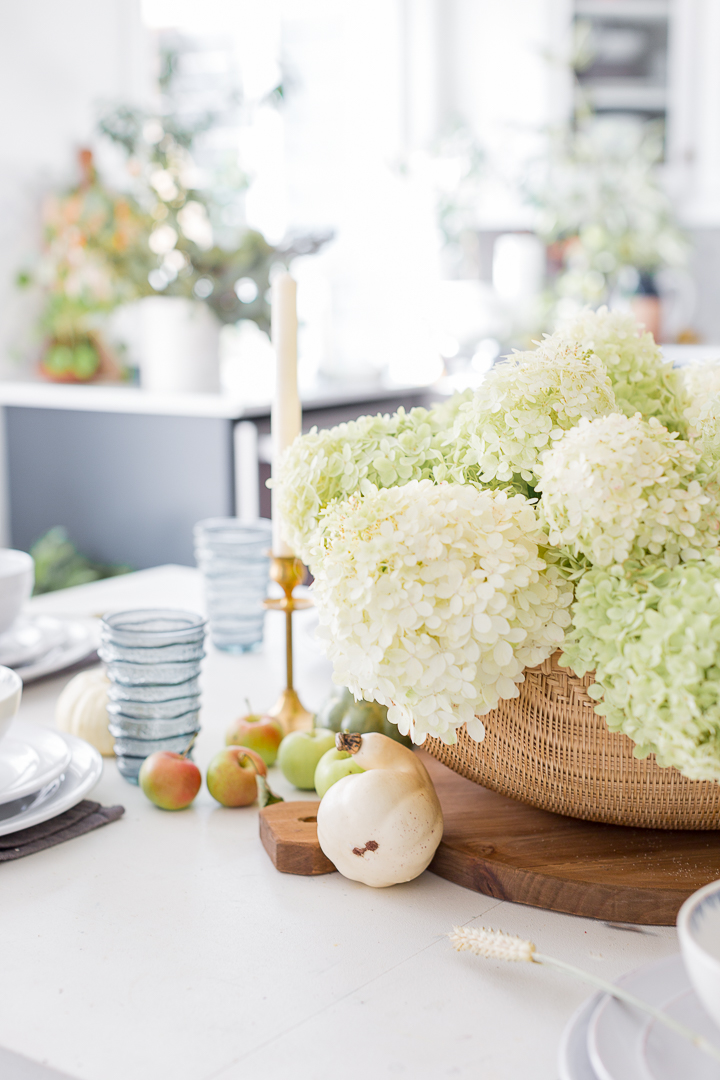 But I was happy that I used only items I had and tried really hard to think outside the box.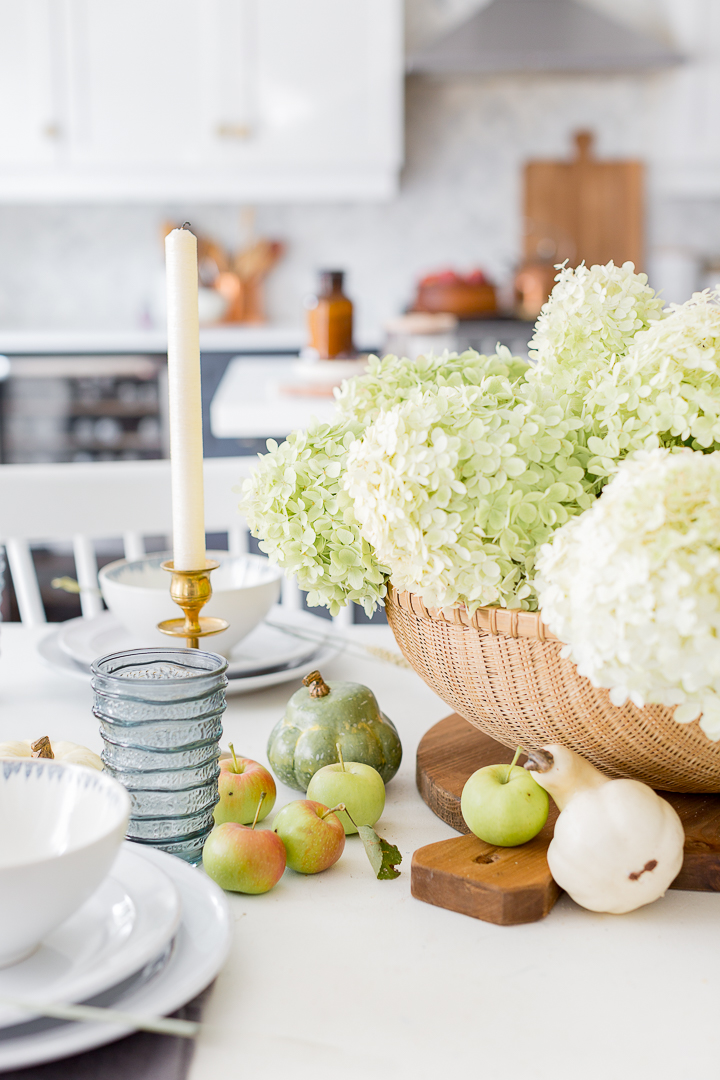 I used some of the crab apples from THIS branch and I love them loosely scattered on the table.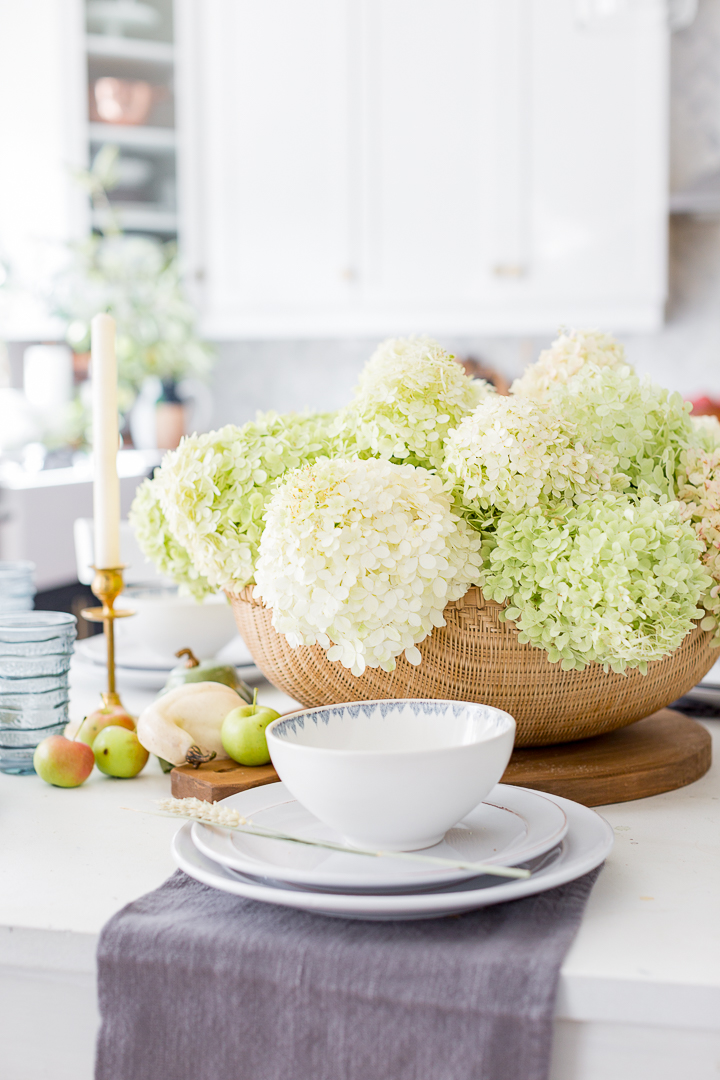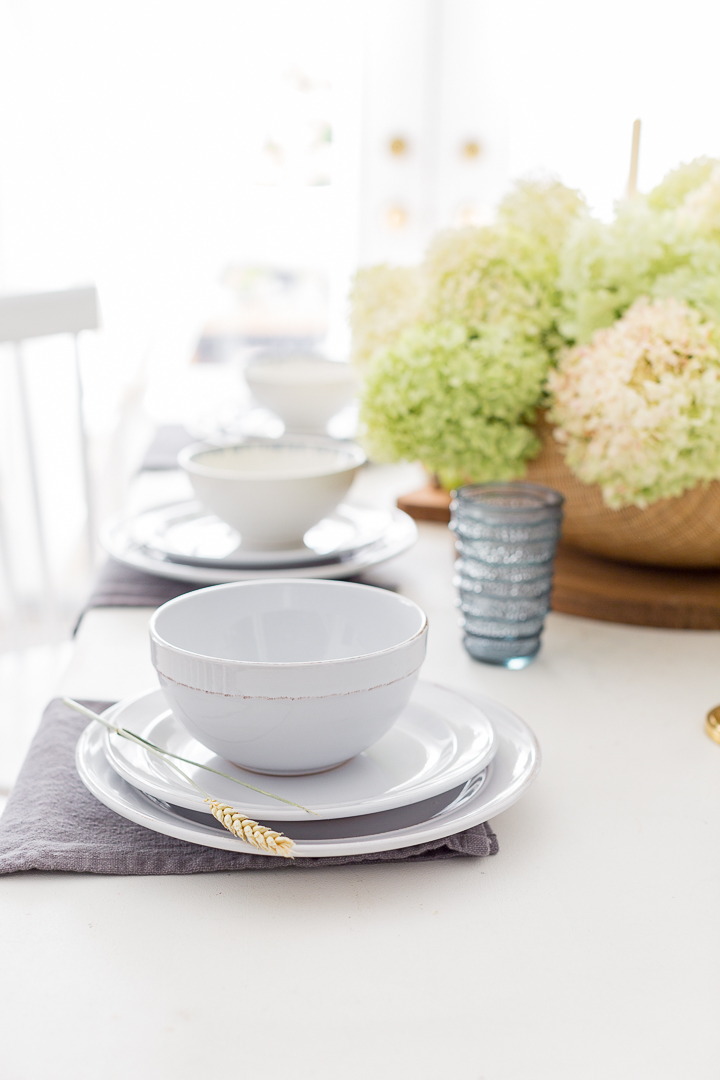 We own exactly two sets of dishes and they're both white so it's a little challenging to make the tablescapes look different each time. But I refused to go to the store and buy new stuff…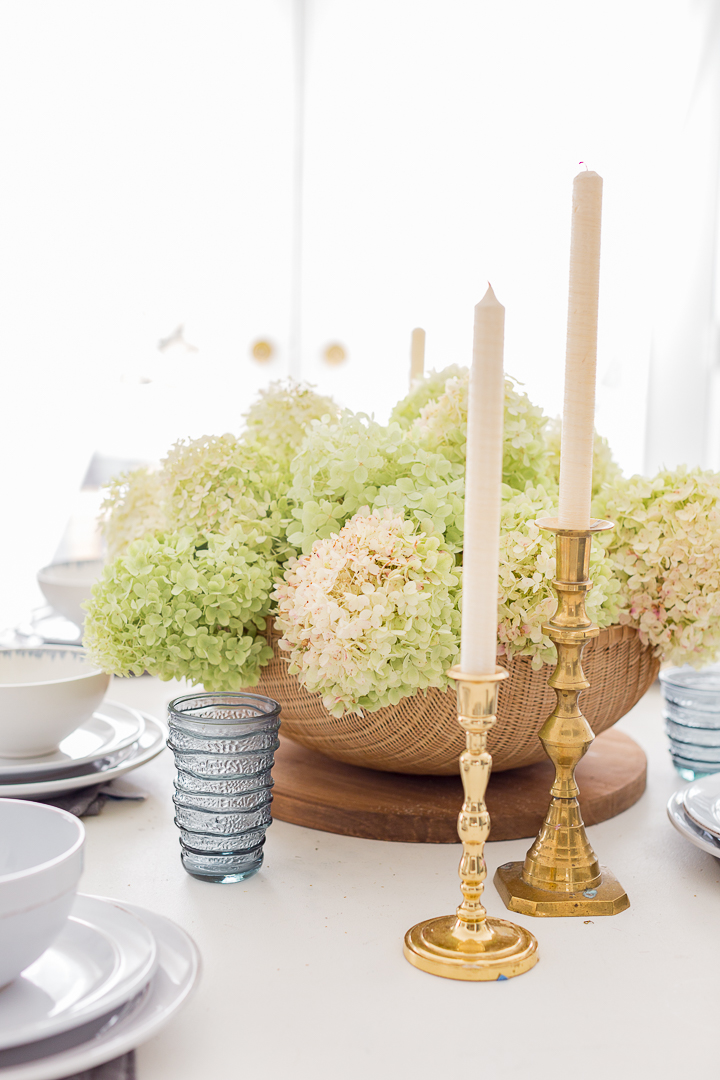 Not because I don't love shopping but because it's unrealistic and at the same time, I don't want more clutter in the house….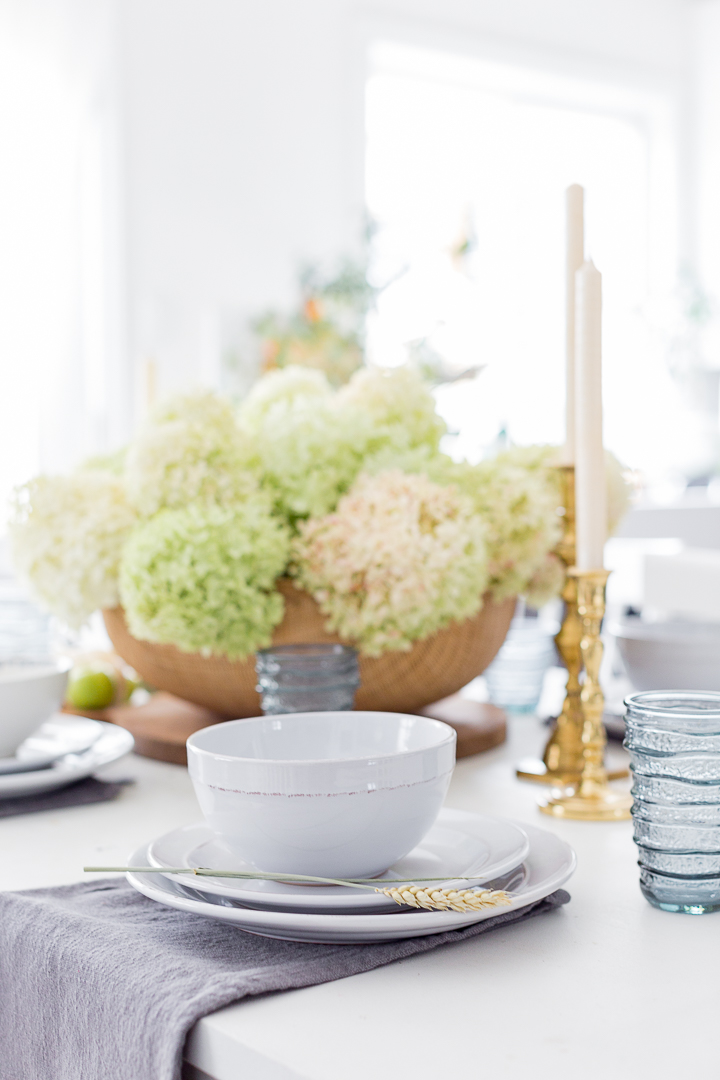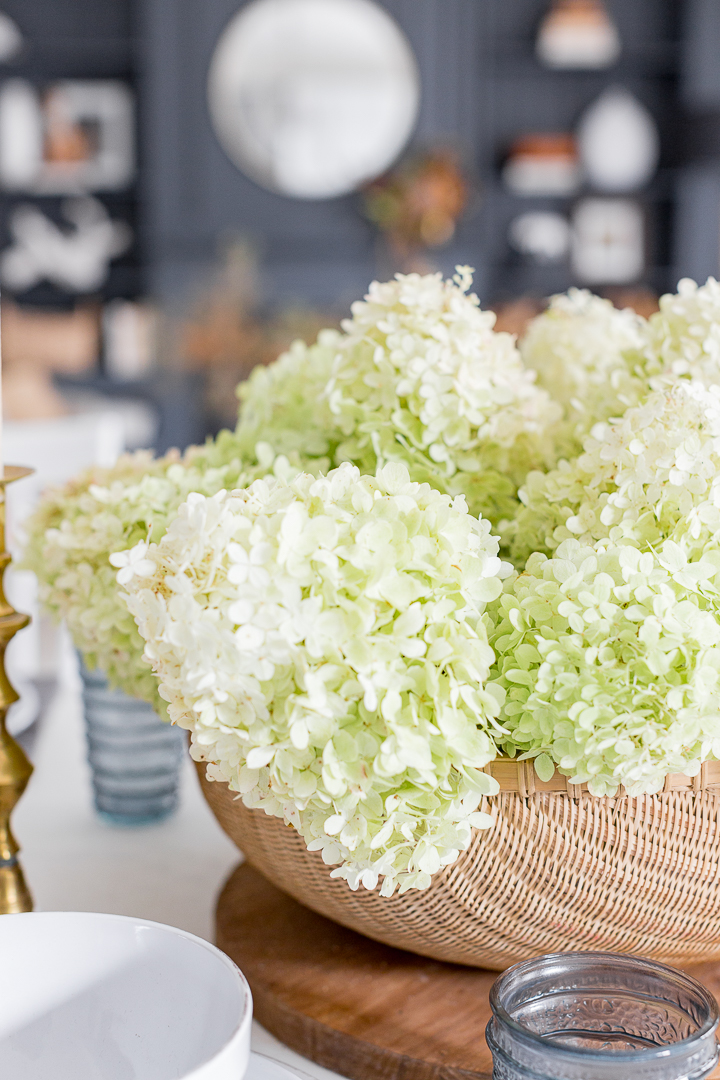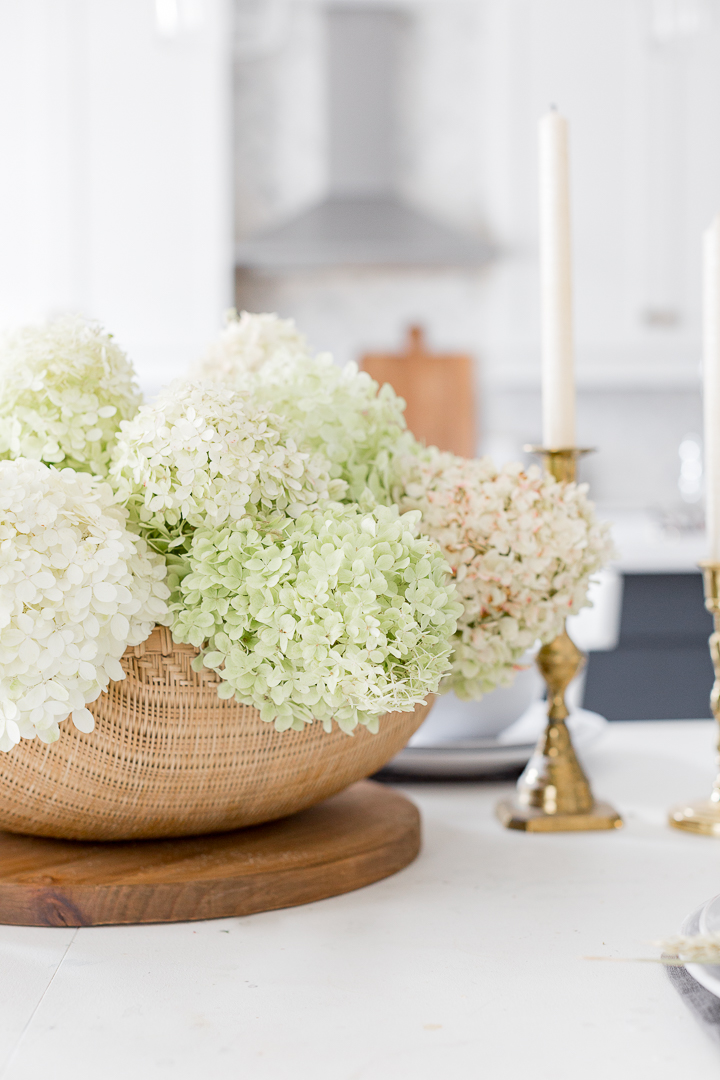 I do love the way this arrangement turned out and you can see a video on how I made it HERE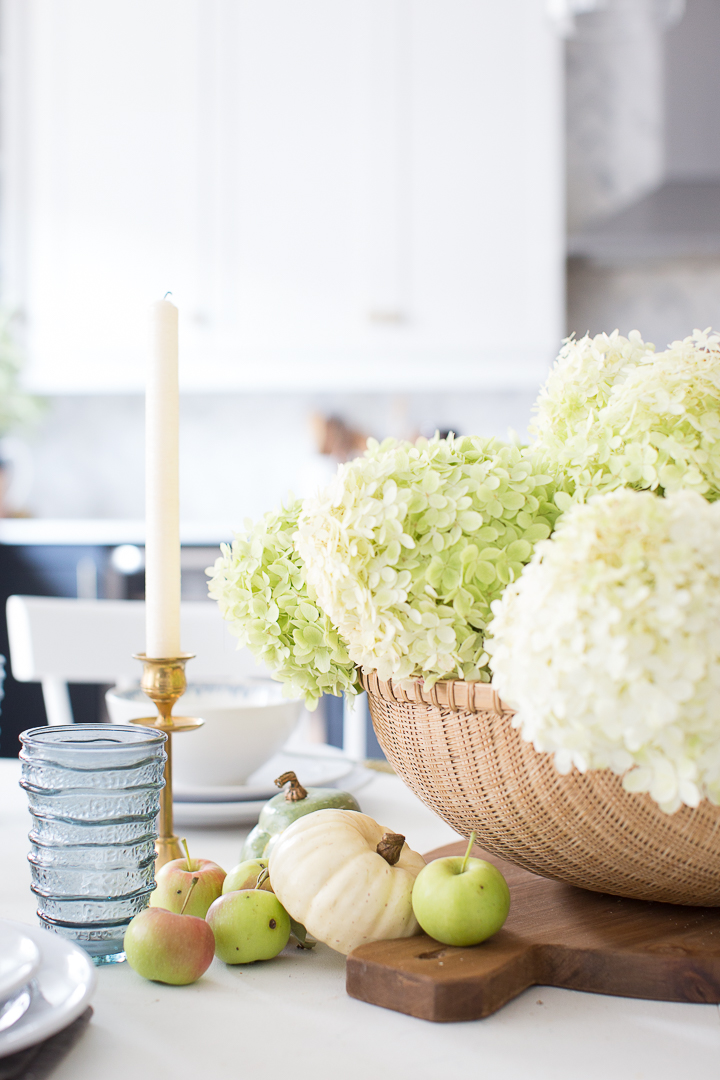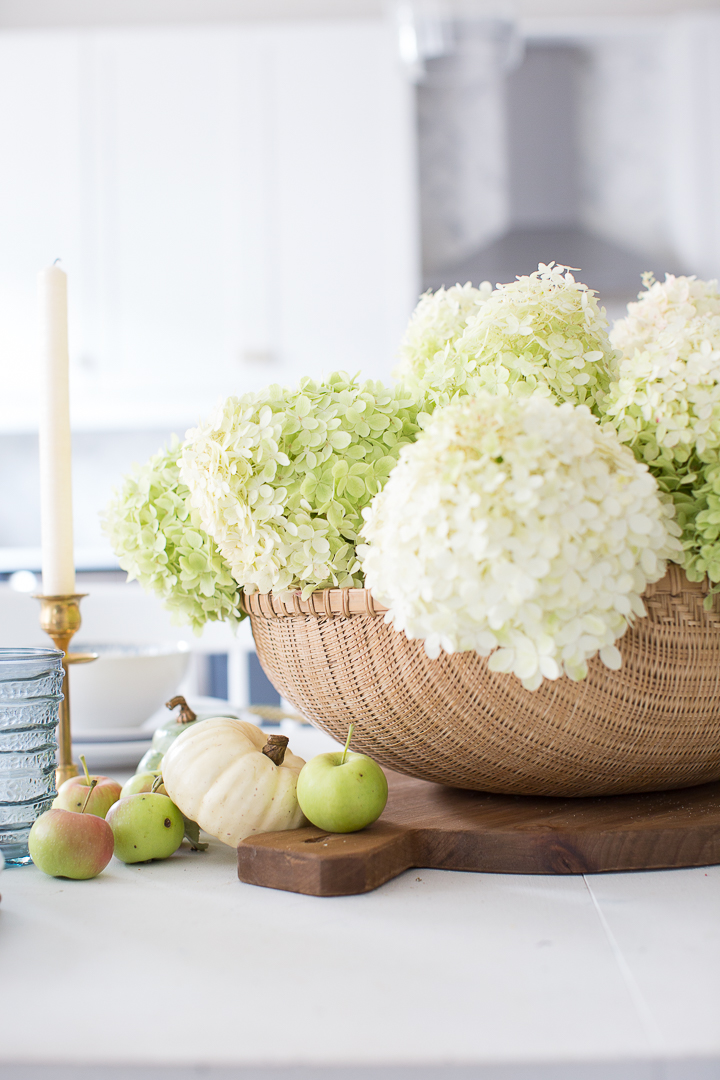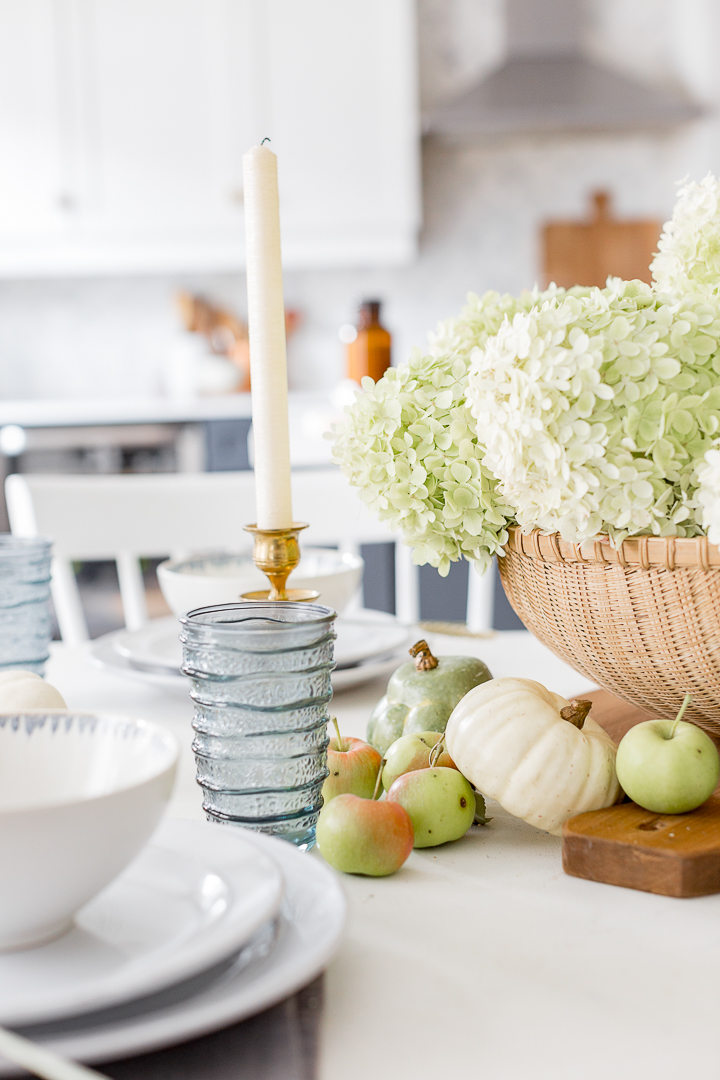 In the meantime, I want to thank my friend Alicia for hosting this post.
Please make sure you check out the other GORGEOUS tables below.
Much love,
Lucy .


Nick + Alicia | Sincerely, Marie Designs | Craftberry Bush | Clean and Scentsible

Home Made Lovely | The DIY Mommy | The Wood Grain Cottage | The Turquoise Home

Rooms FOR Rent Blog | Kim Power Style | The Wicker House | Caitlin Marie Design

Lolly Jane | The Learner Observer | Satori Design For Living | Summer Adams