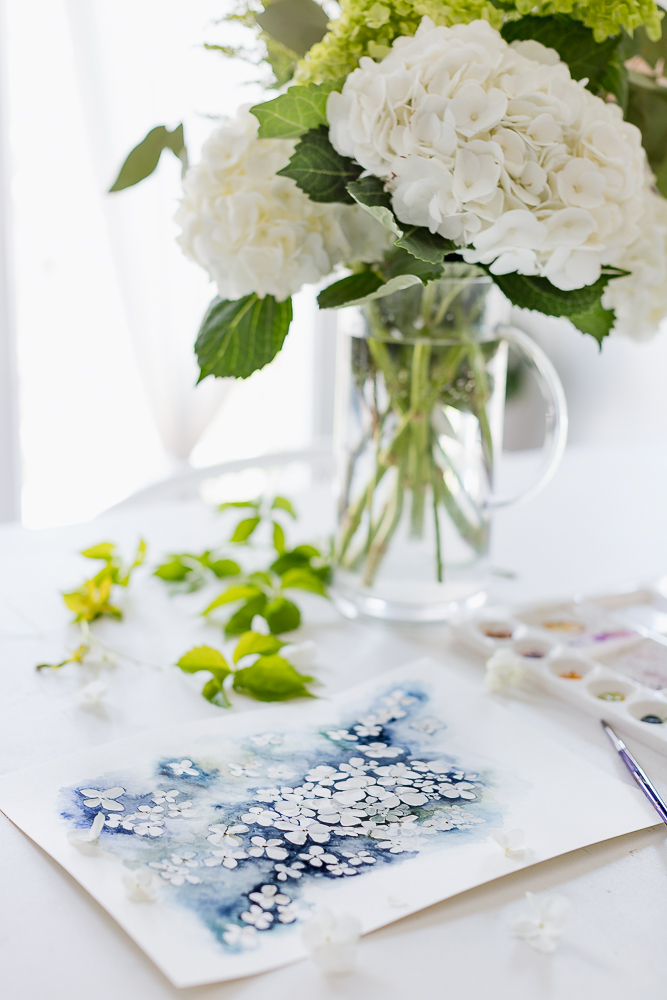 Hello friends I hope your week has been great.  If you were here yesterday, then you might know we took a little trip to Maine and after being away one of the first things I did was to visit the flower shop.
I also missed painting so much so I painted these pretty hydrangeas. You can watch the video HERE.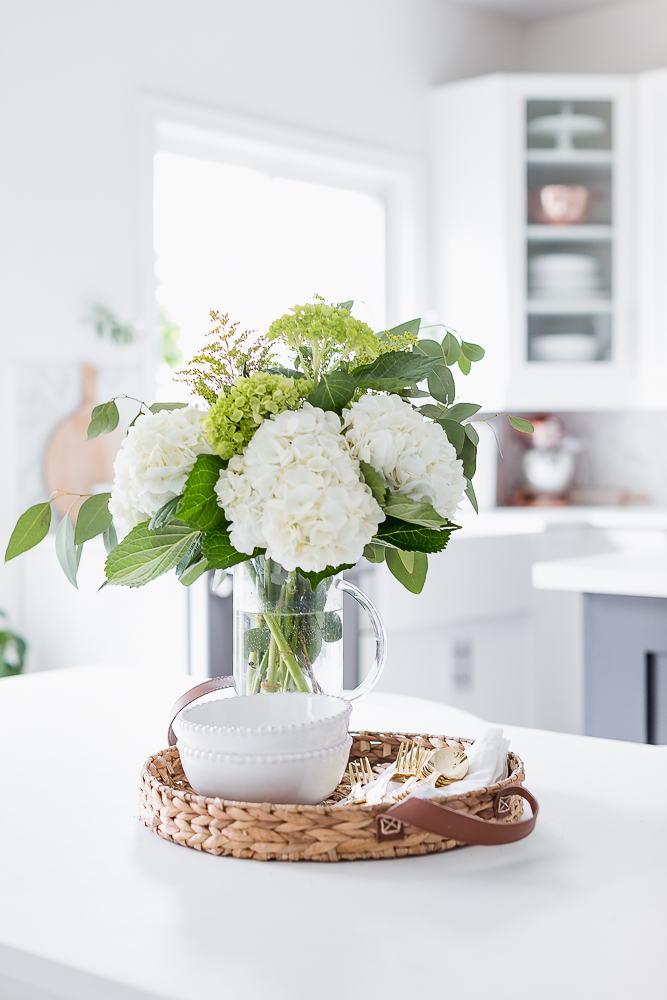 While  waiting to cash out at the flower shop, the florist gave me several tips on how to make Hydrangeas last a long time. She claims that she has had Hydrangeas last up to four weeks.
I of course took notes and today I wanted to pass along her tips.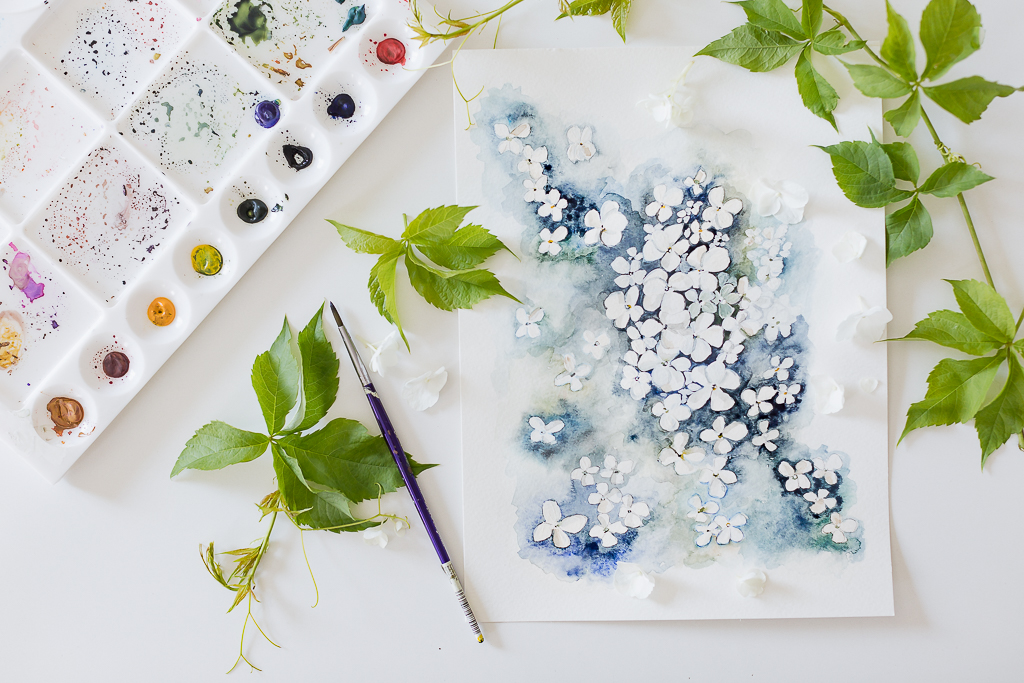 As you know, Hydrangeas LOVE water, hence the name. Hydrangeas have a very woody stem which when cut gets clogged with sap, which blocks the water from reaching the bloom.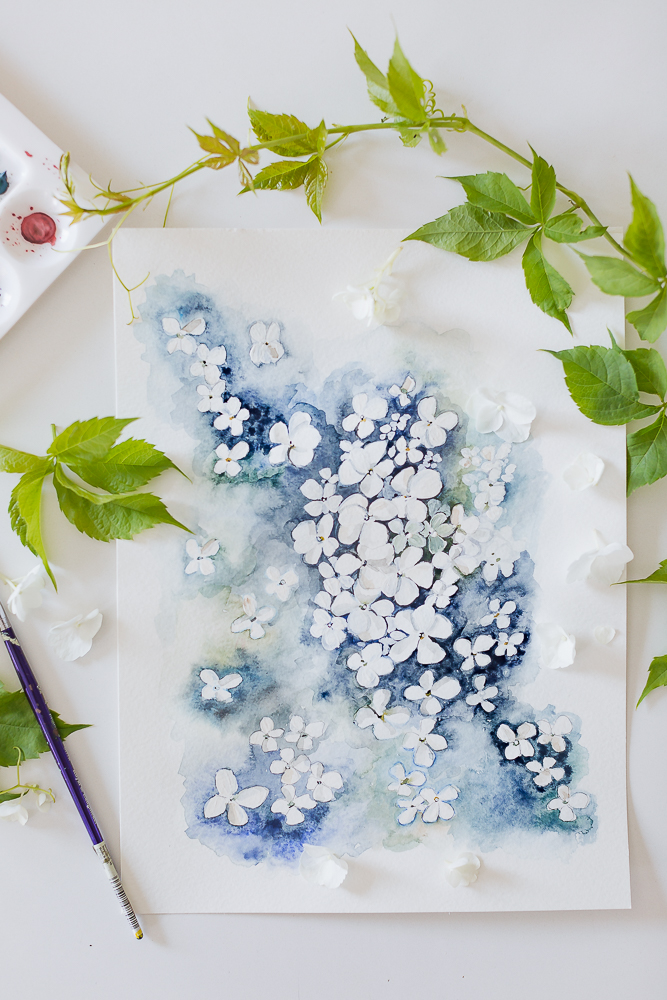 The following are the tips directly from a florist.
1. Clear stem from leaves but if possible, leave one or two at the very top close to the bloom.
2. Cut stem on an angle trying to create a large surface for the water to flow through. (Expose as much flesh as possible)
3. Add an additional slit upwards in the middle of the area you just cut. In other words, you're splitting the stem appart. (approx 1/2 ")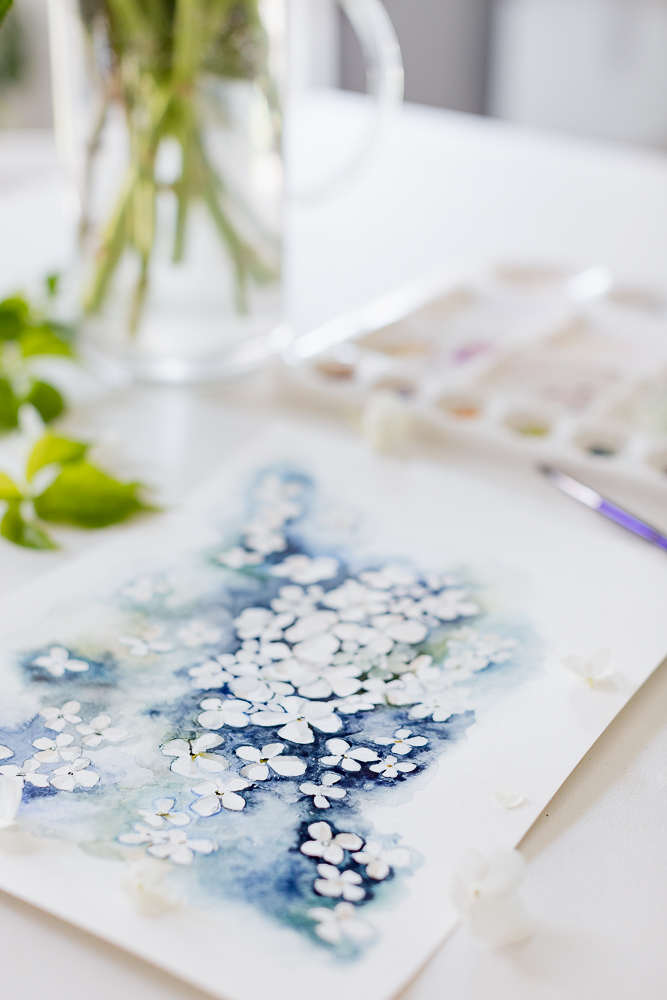 4. Use flower food or add a couple of drops of bleach to the water if you have no flower food. The amount of bleach will depend on the size of the vessel. But one or two drops should suffice.
5.Place blooms in warm,bath temperature water. The environment should be cool but the water warm. This softens the sap in the woody stems allowing the water to flow freely upwards.
6. Replace water and cut stems every other day.
If blooms start to droop – Spray blooms with water. If that doesn't work, place entire bloom under water upside down.
If you have a bloom that's severely stressed: Boil some water and pour approx 1 – 2 " in a vase. Cut stem and place in boiling water. Allow to cool to room temperature before returning to arrangement.
Professional tips to help drooping flowers or to prepare flowers for arrangement. 
Prior to arranging flowers fill vase with plain water. NO FLOWER FOOD
Cut stem on a angle and dip stem in Quick Dip Flora  , place bloom in the vase and let it sit overnight or a minimum of two hours.
(Quick Dip is a hydration product intended to be a pretreatment for the flowers before flower food. )
If arranging your blooms in foam oasis, dip the cut tip in alum and place in the water. The alum will help the flowers absorb water.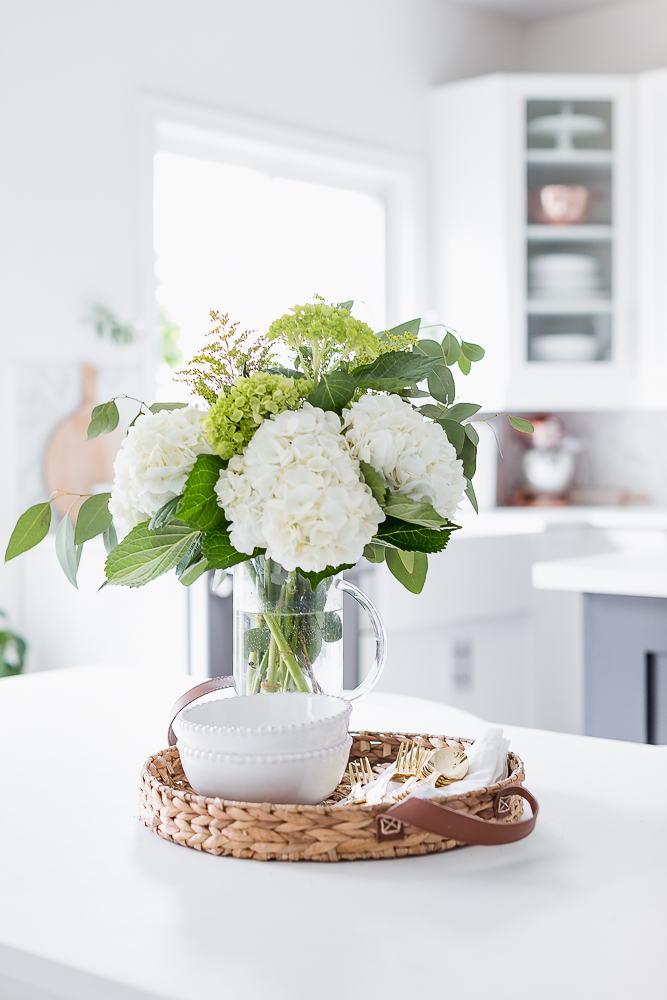 Well there you go. I'm going to try some of those tips and see how long I can make my hydrangeas last for. I'll keep you posted.
Thank you so much for stopping by today…xo
much love,