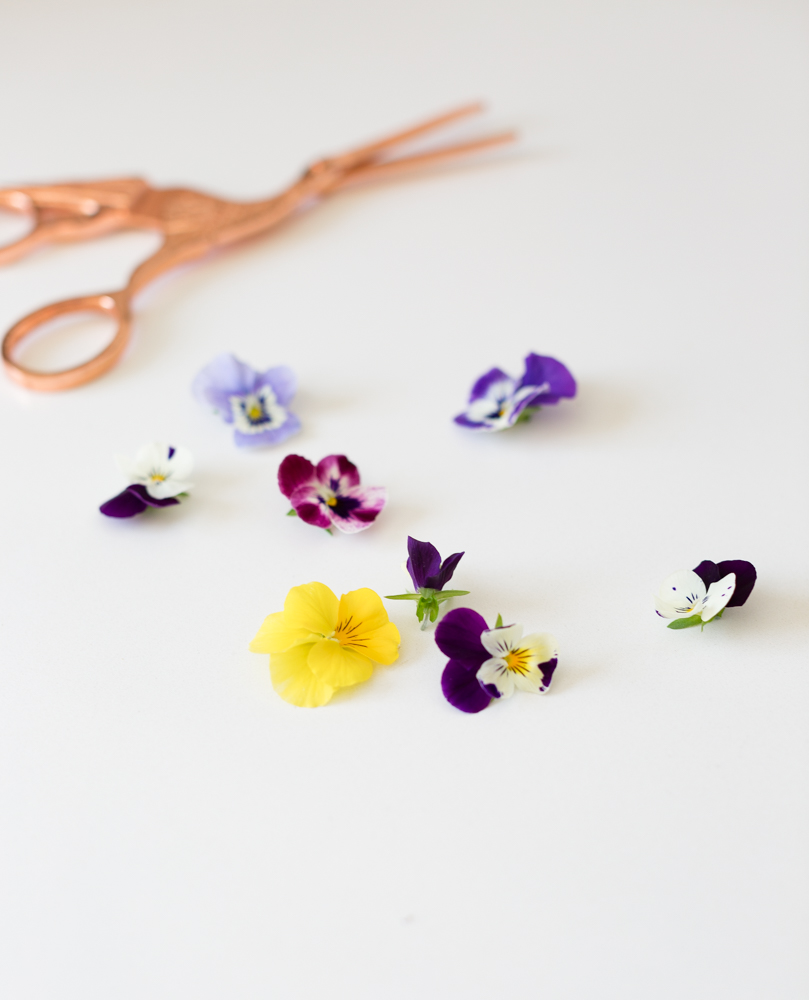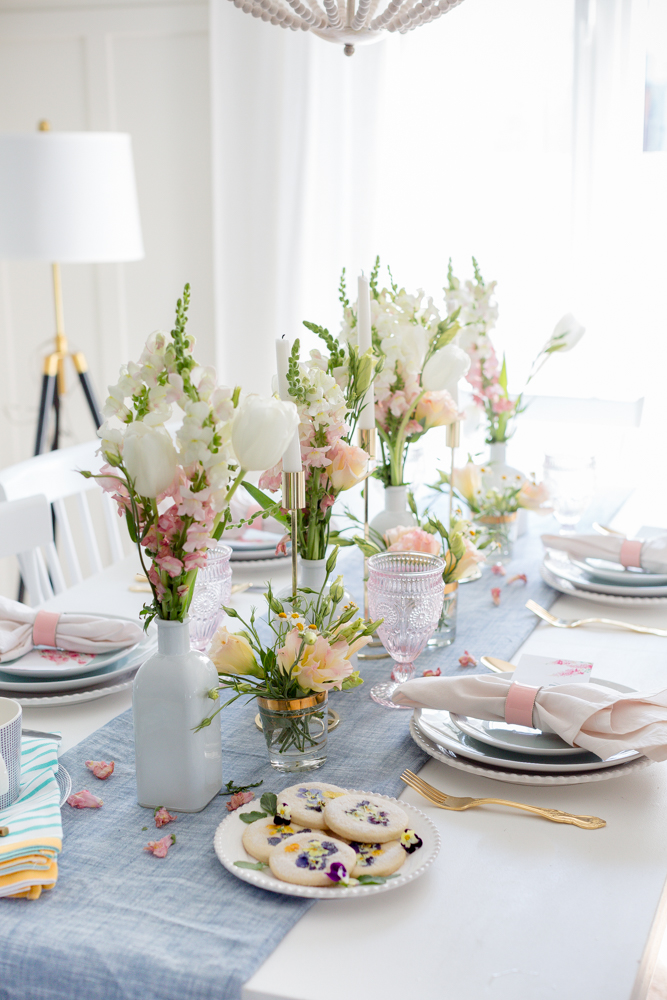 Hello friends. I hope you're having a great week so far.  Last week I shared a pretty mother's day table and received some question on the cookies on the table, so today I thought I'd share how I made them.
All you have to do is use your favourite sugar cookie recipe and take the cookies out 5 minutes before they're fully cooked.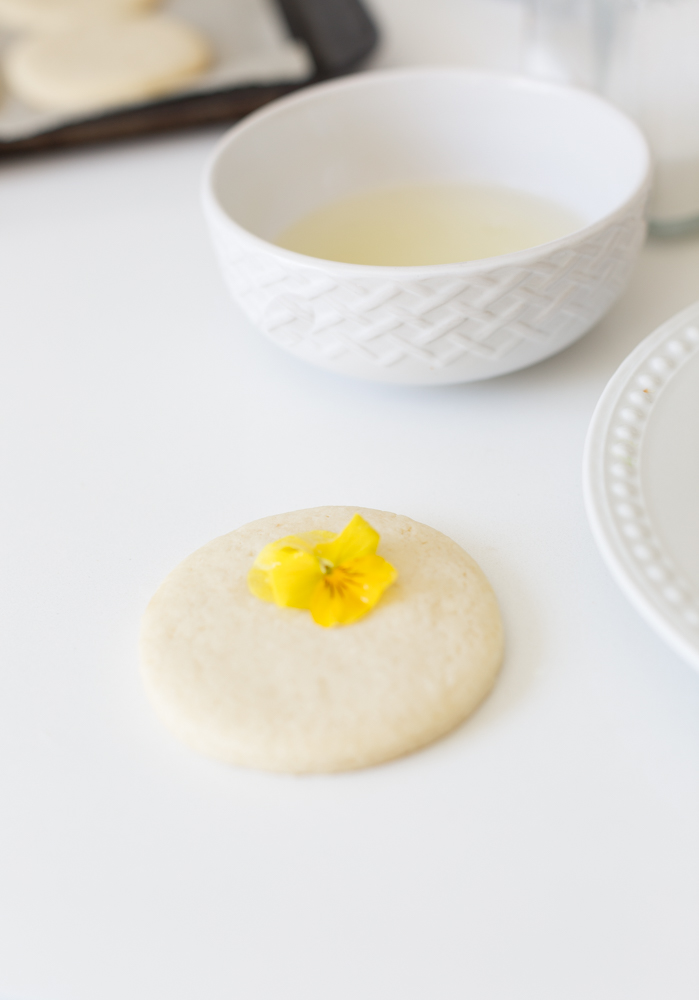 Cut some pansies from the pot. (Make sure that they are pesticide free) Dip them into egg white and press against the cookie, making sure the petals stick to the cookie.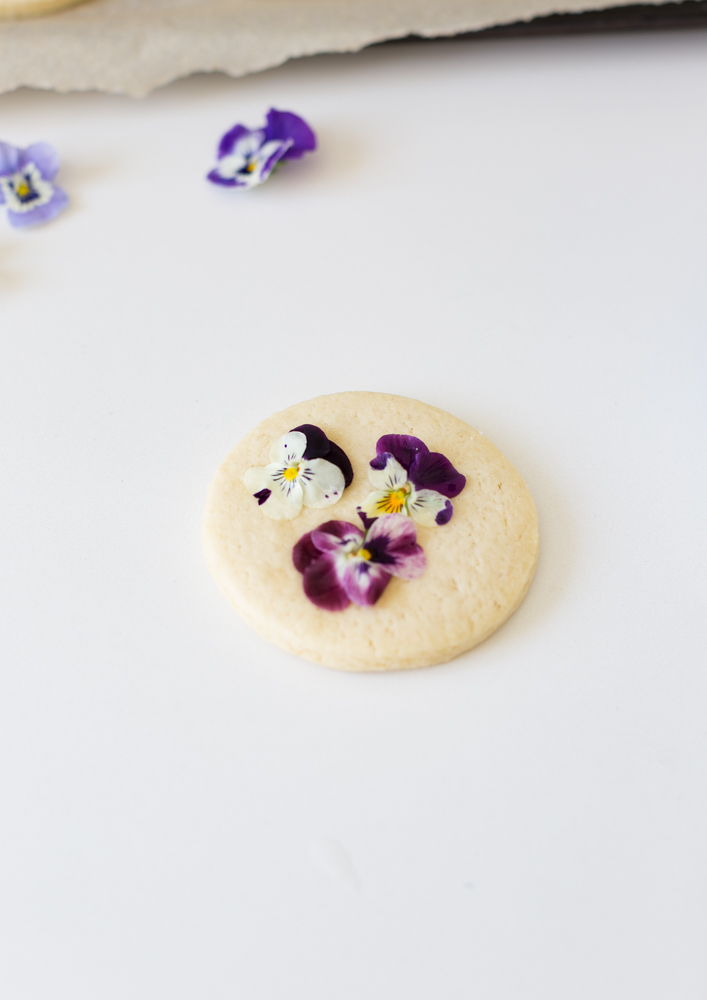 \
Place the cookies back in the oven for the remainder 5 minutes of cooking.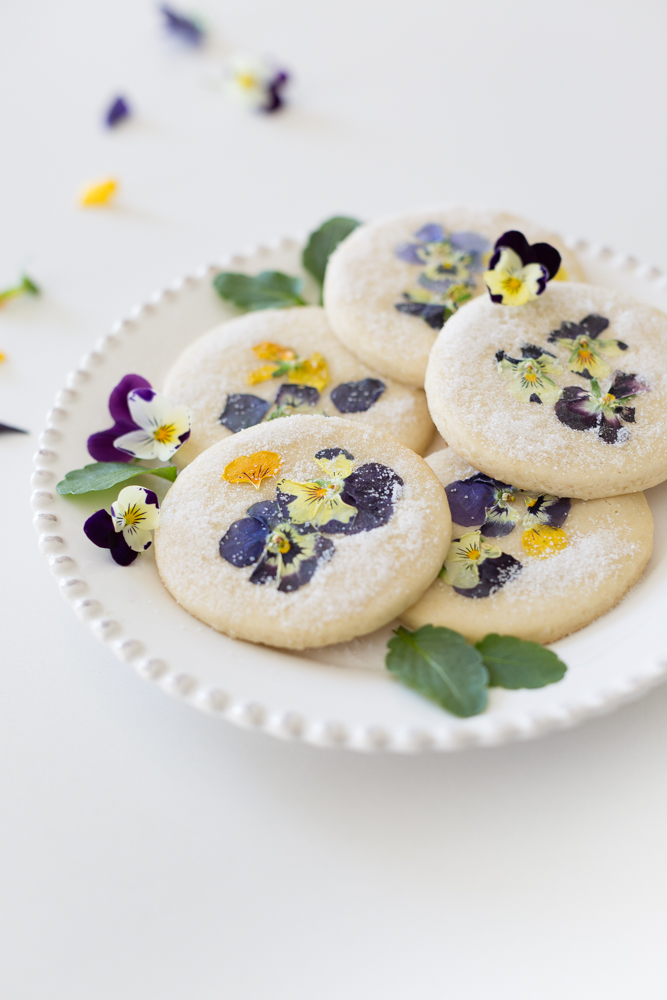 Sprinkle with sugar if you wish and voila!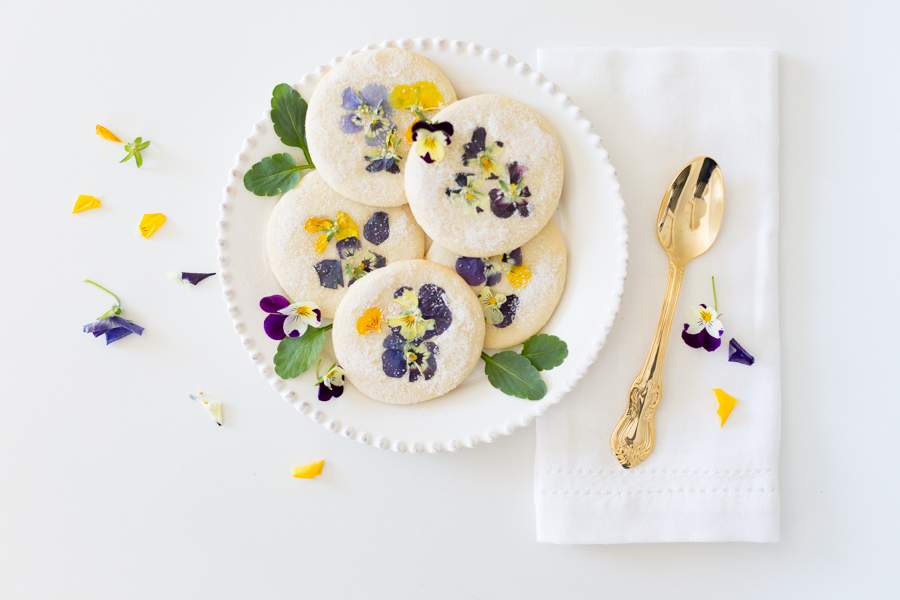 They are so pretty and would be perfect for Mother's day or Spring brunch don't you think?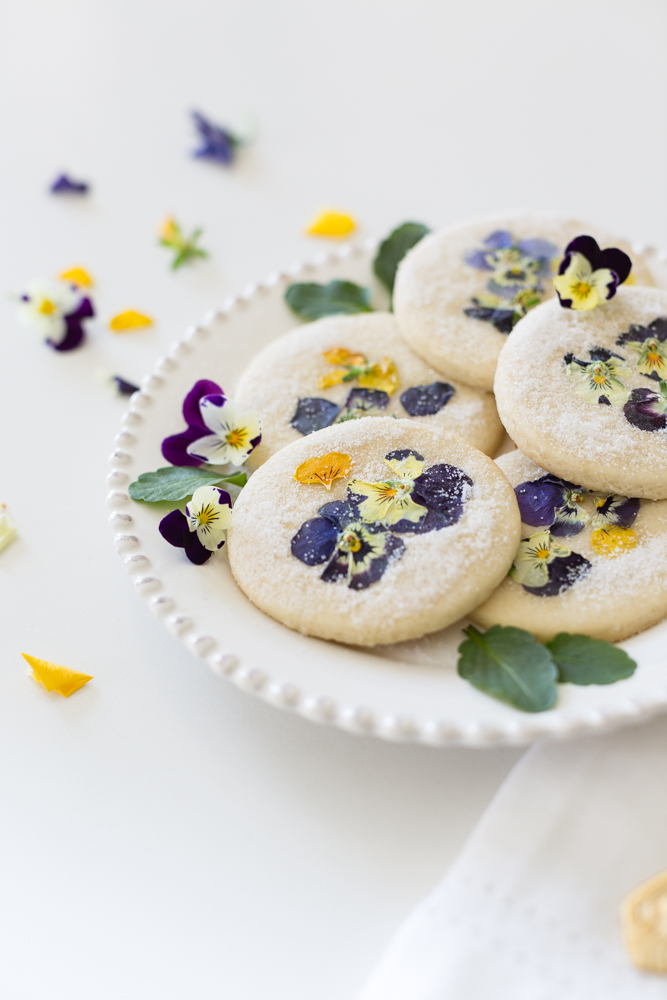 I found this beautiful graphic from Sugar and Charm of a list of other edible flowers you could use.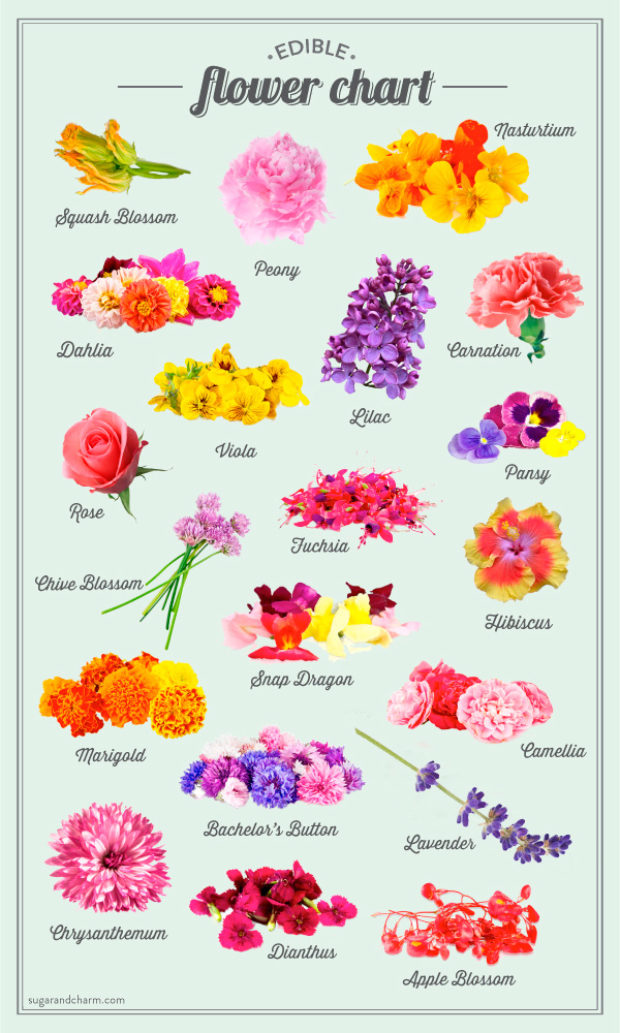 Photo credit – SUGAR AND CHARM
I had no ideas there were so many edible flowers to choose from did you?
Thank you so much for stopping by today. See you soon…xo
Lucy