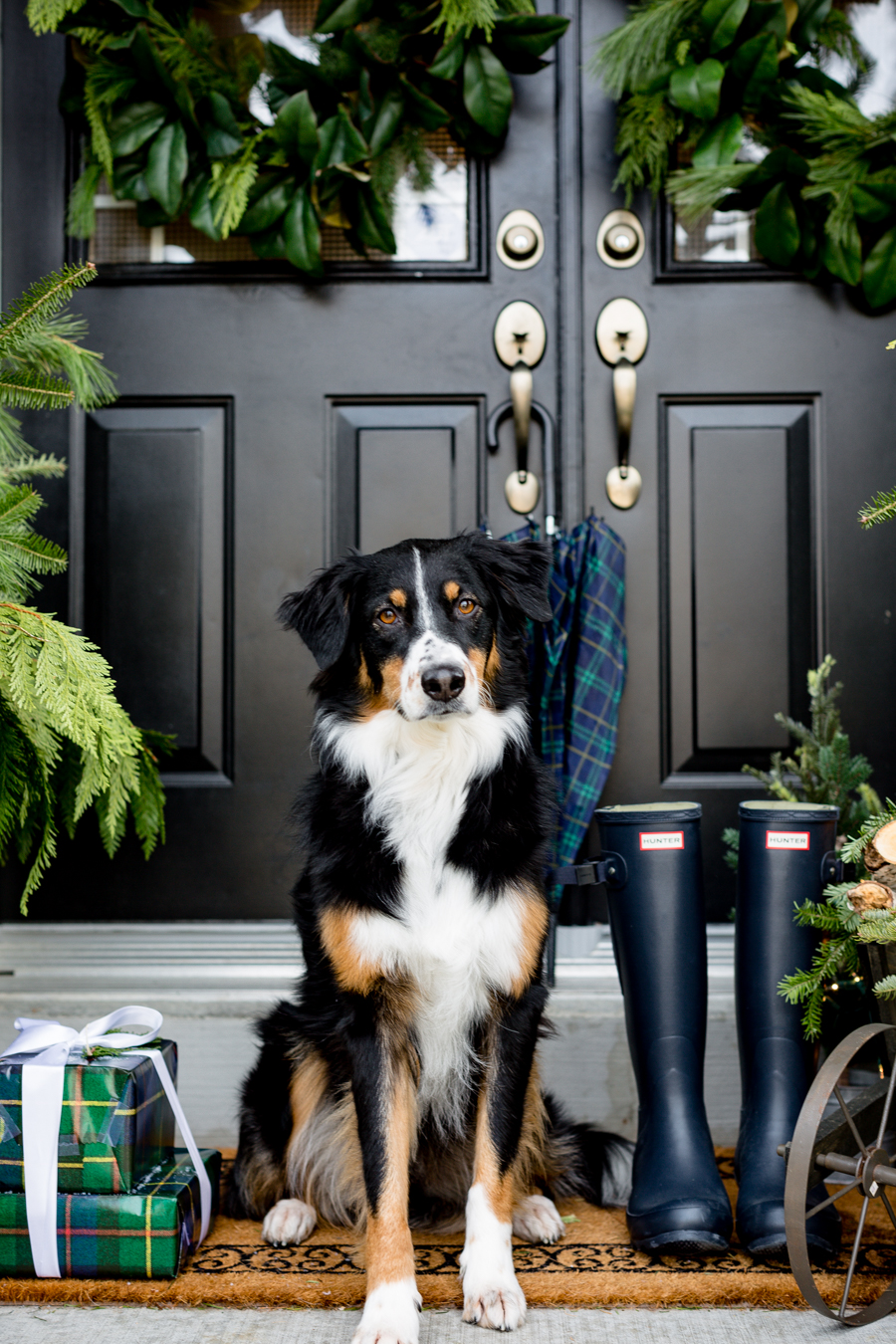 Hello friends. I hope you're having a good weekend so far. I didn't get to sleep in this weekend but I'm hoping to take a nap later on today.
I played around with the front porch this week and I think that It's pretty much done.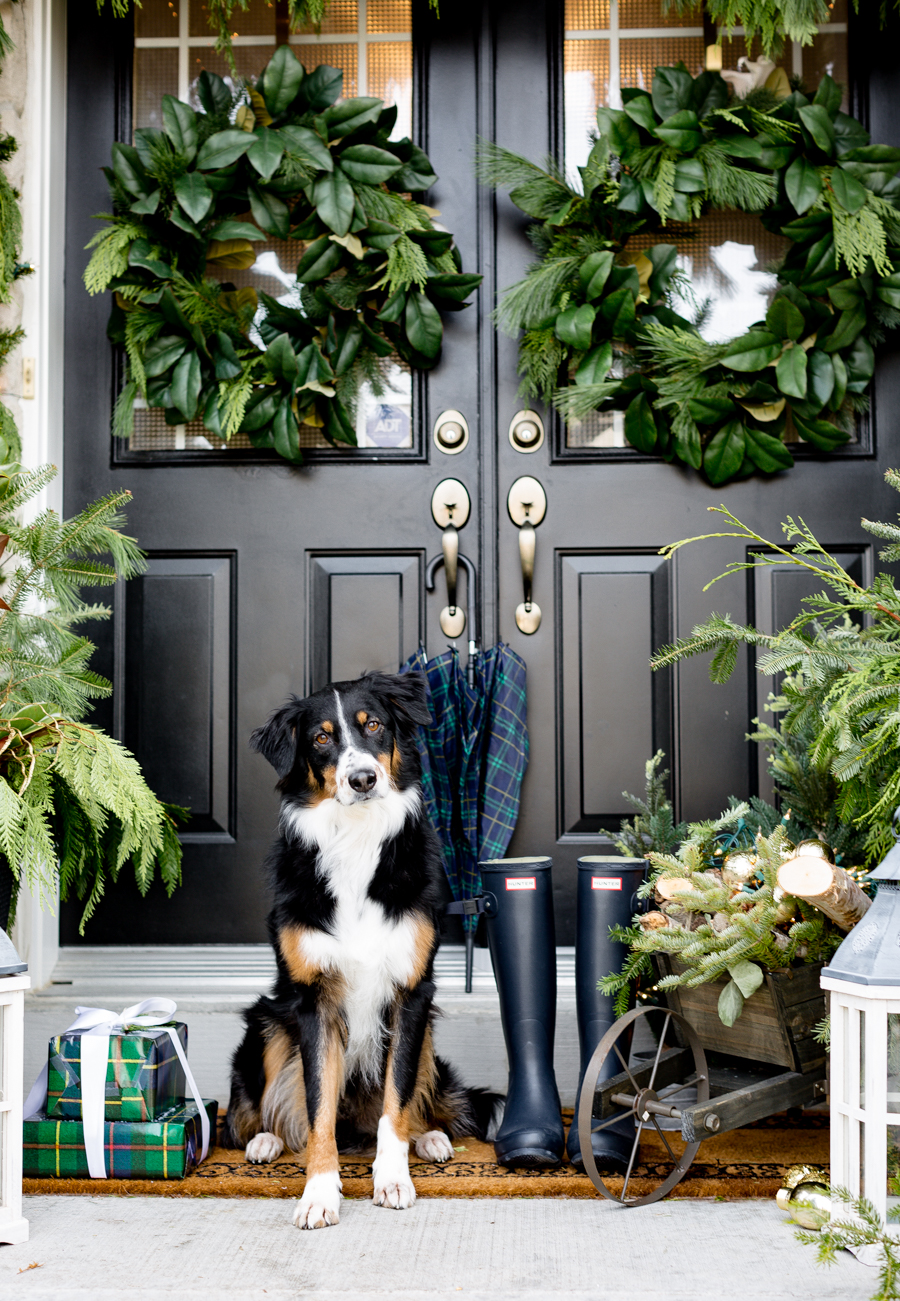 I debated whether I should add some red, because I truly love how festive the red looks against the black door but I decided to just keep it all green.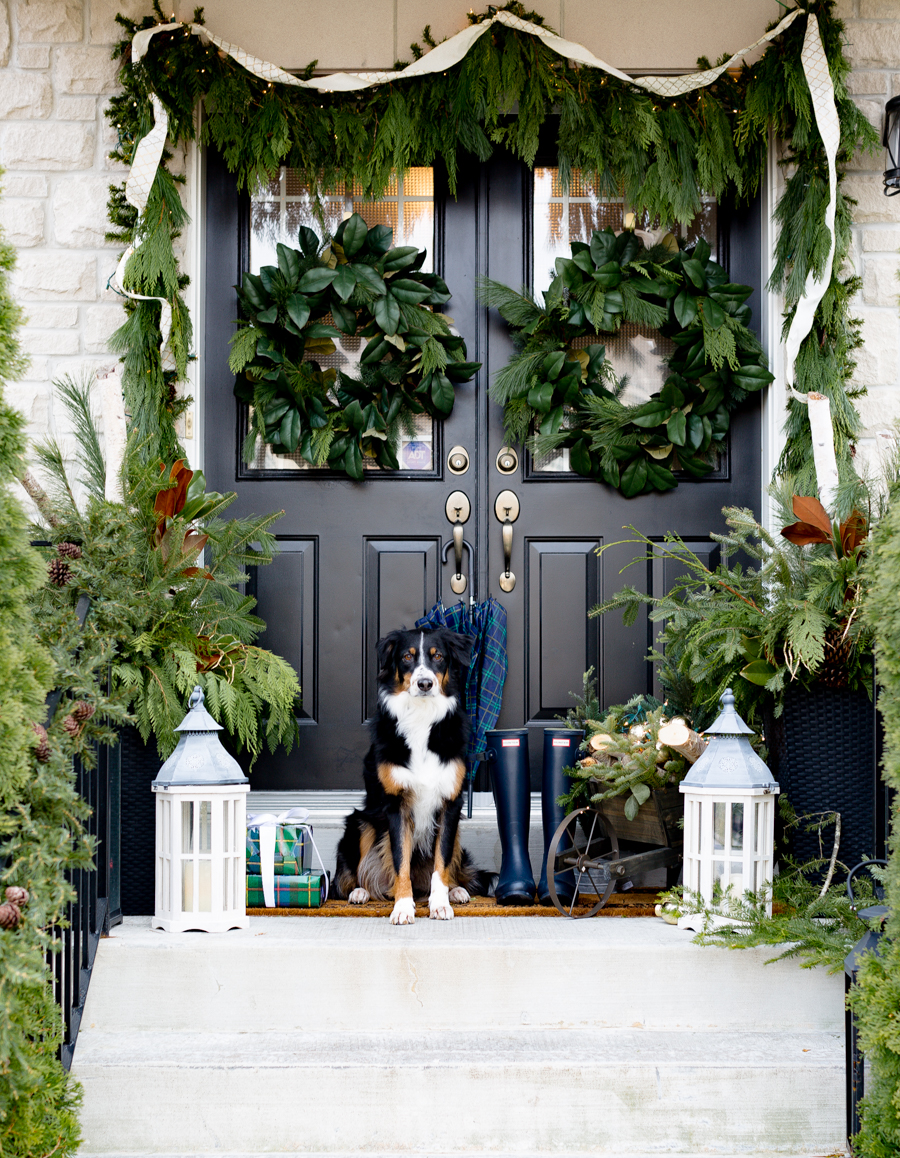 I added some ribbon that I found at Canadian Tire but I'm thinking even though I did a really good job last night, the wind messed it up overnight and I forgot to fix it prior to taking photos. (oops)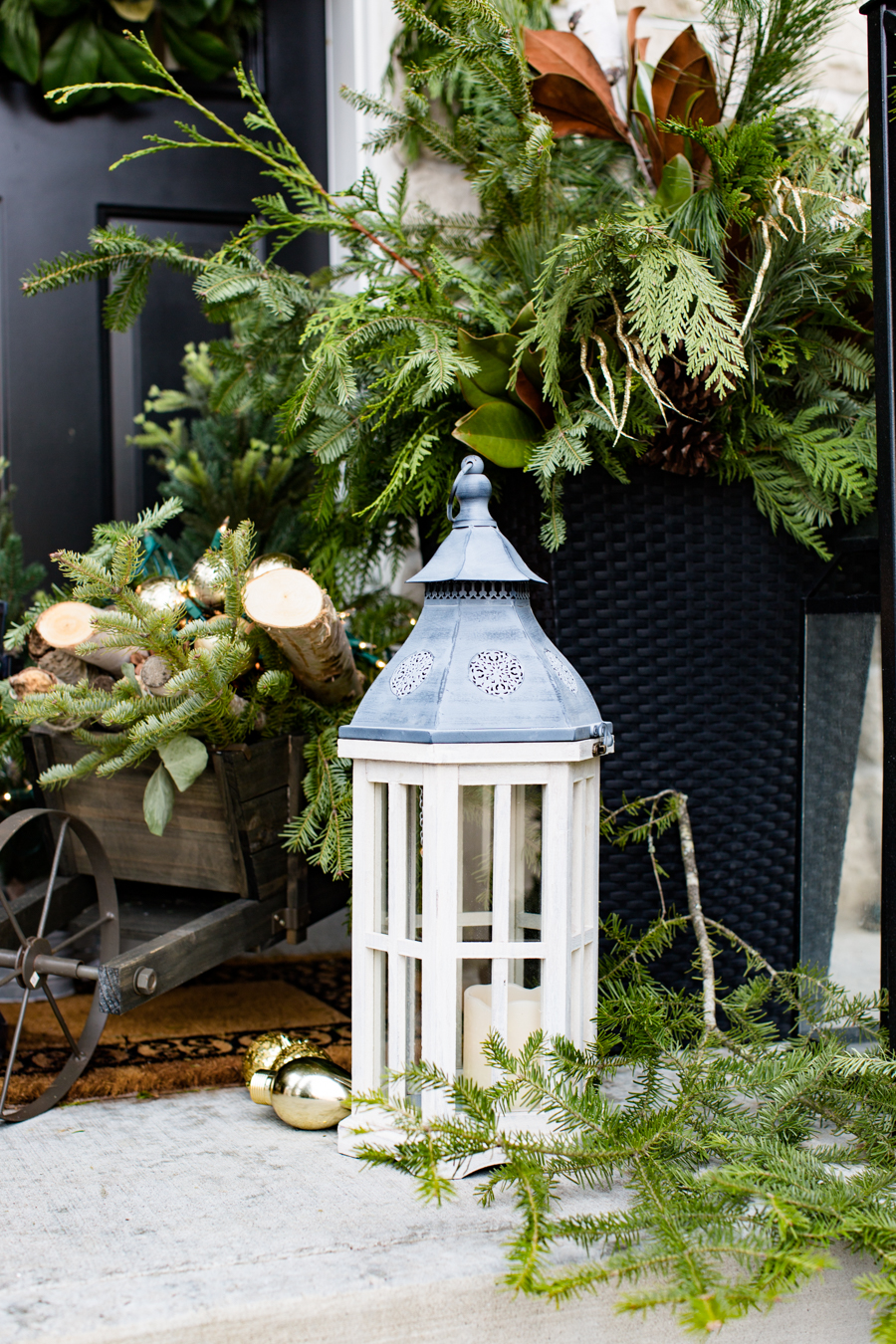 I wanted the ribbon to coordinate with gorgeous new lanterns also from the Canadian Tire Canvas Christmas Collection.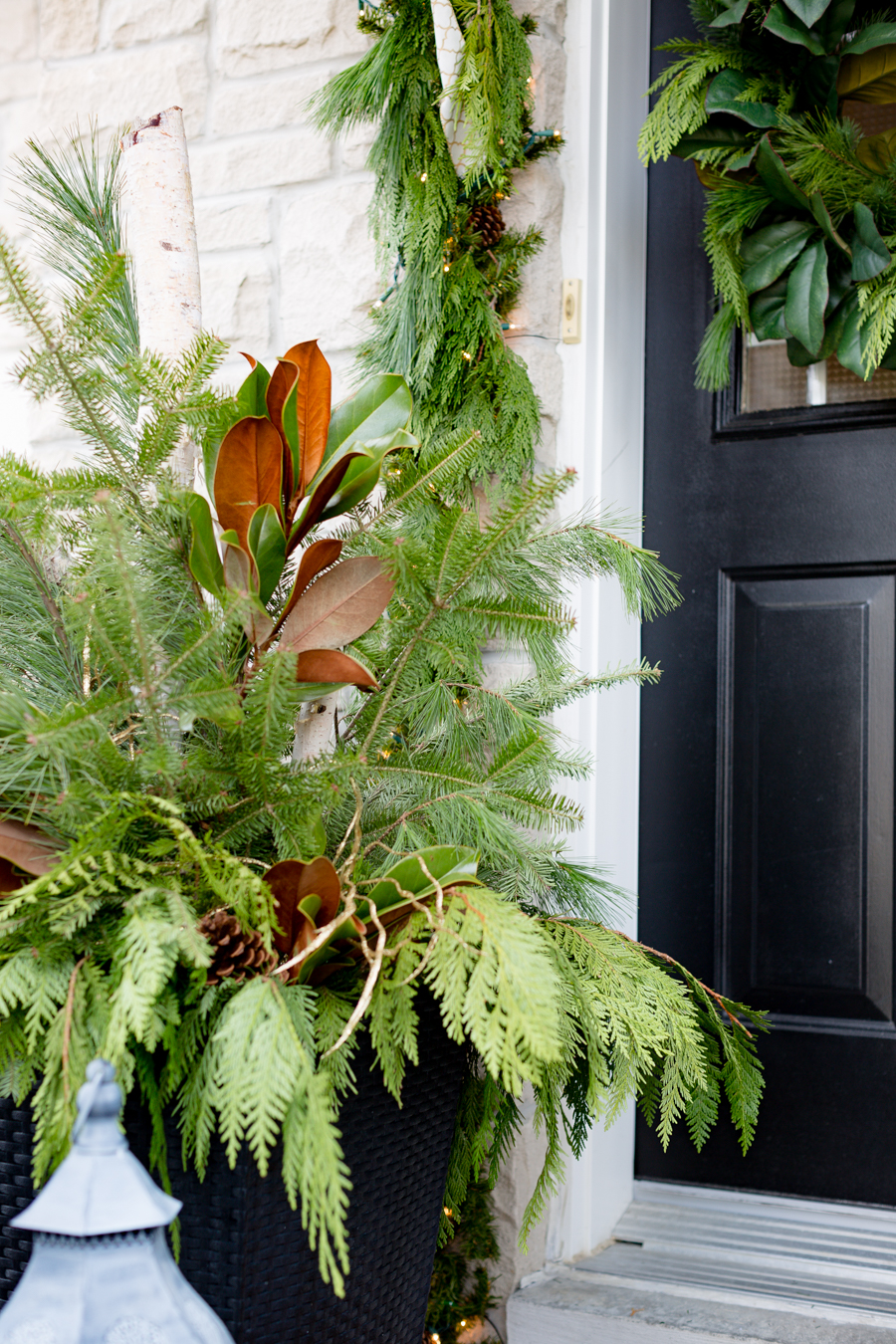 I love making my planters from scratch, but you can find a selection of premade planters if you wish.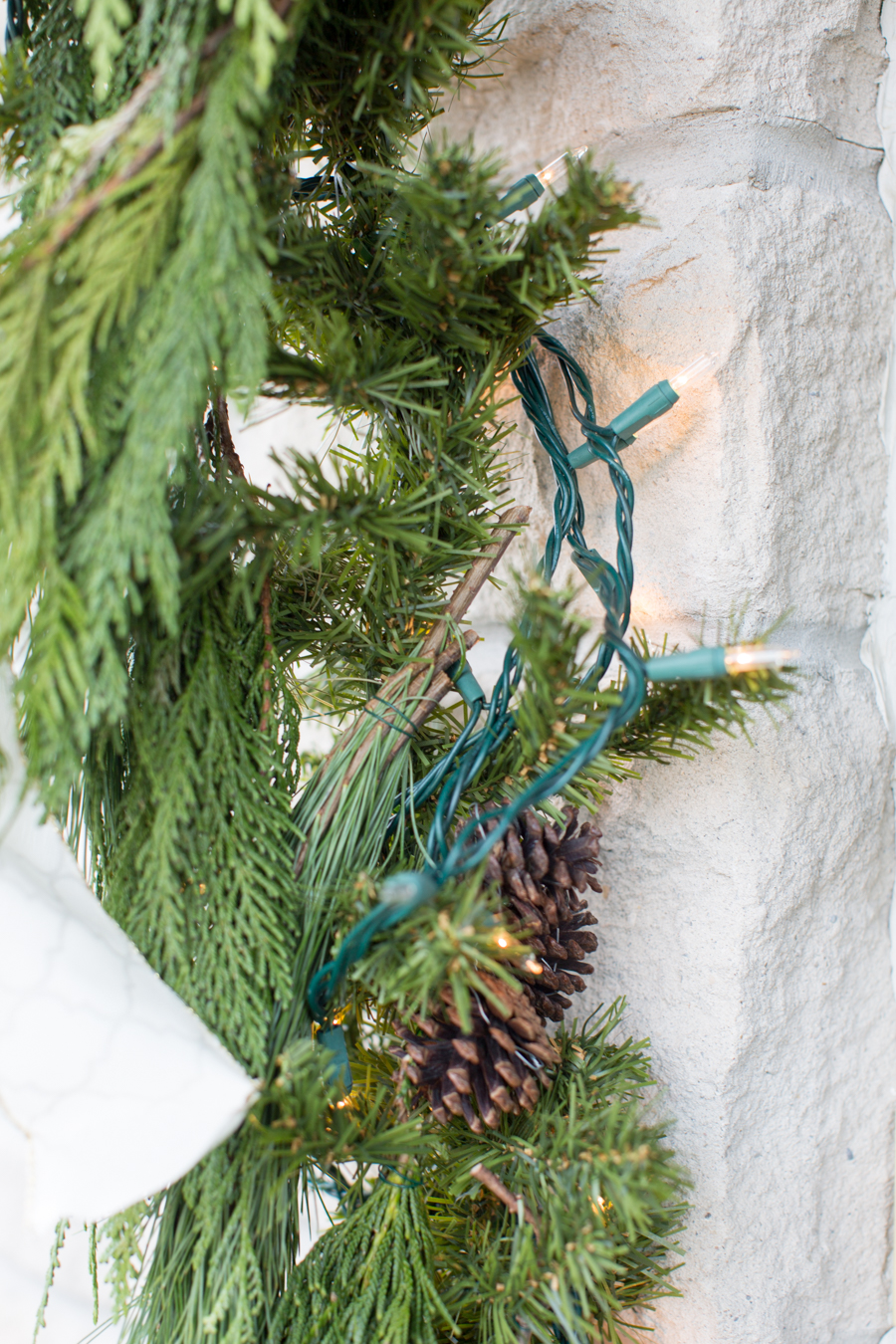 I get a lot of questions about where my garland is from and the truth is, that it's a very inexpensive faux garland and I attach several pieces of real greenery to it. It's kinda like hair extensions ha.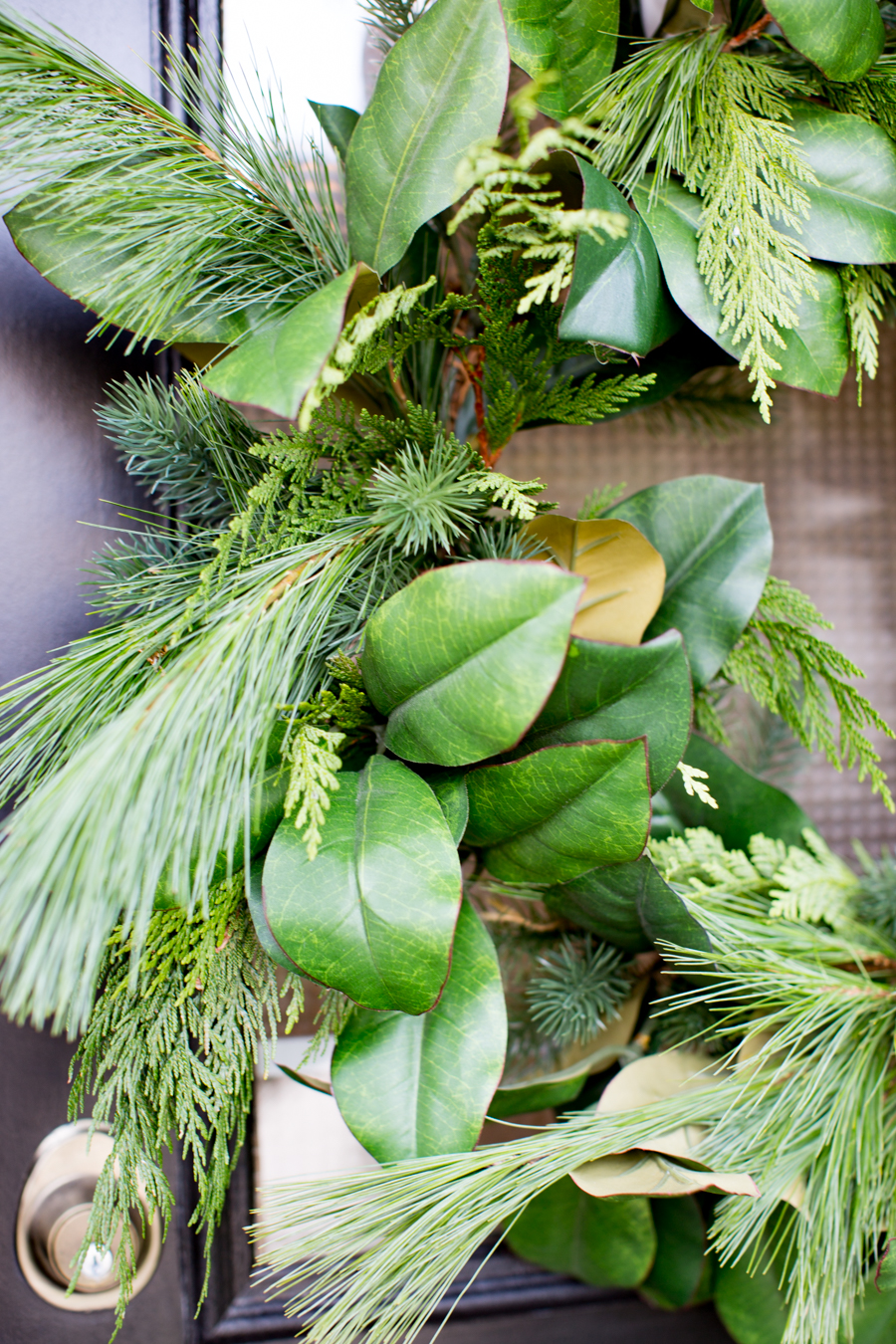 I do the same to faux wreaths. It makes them look so nice and lush.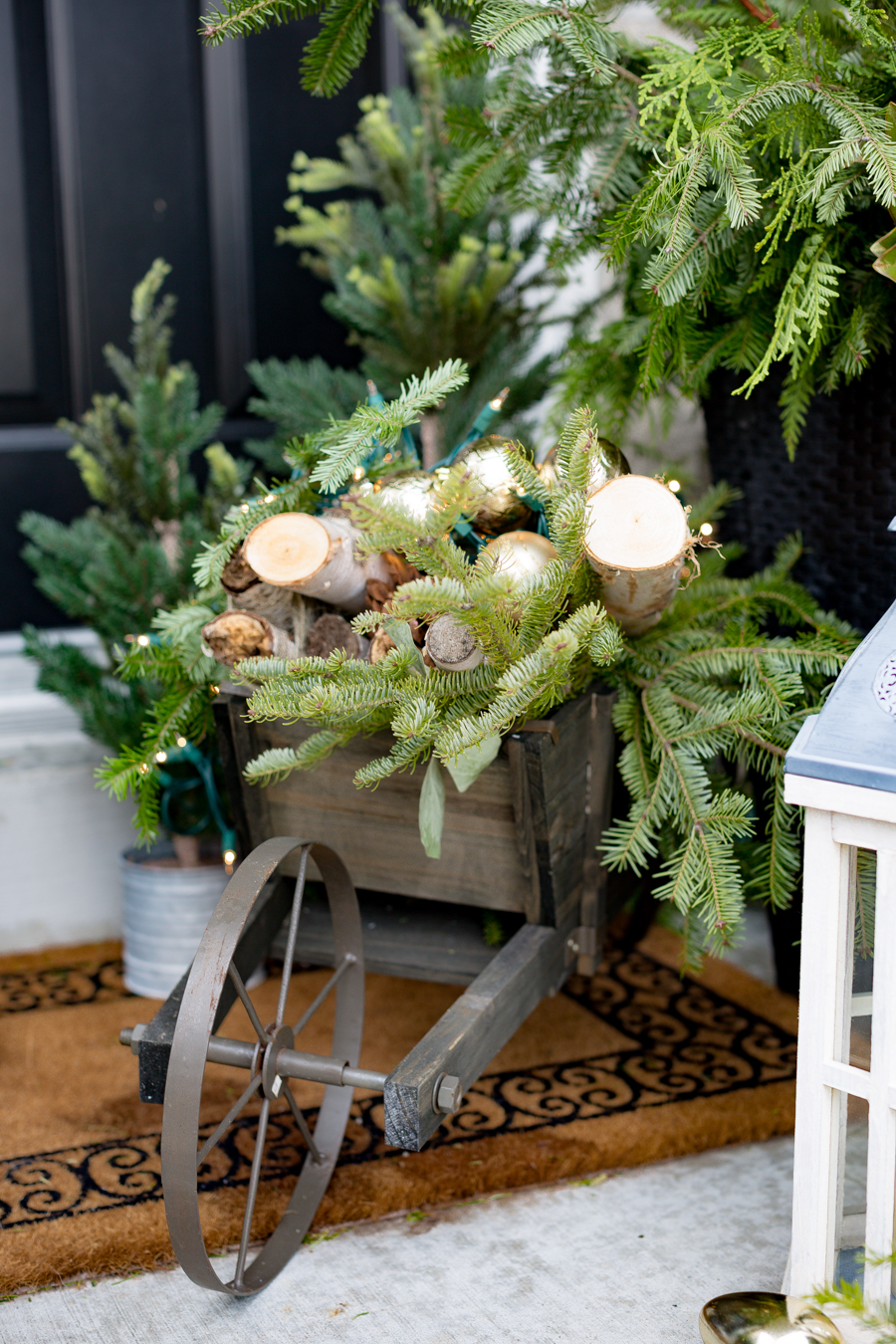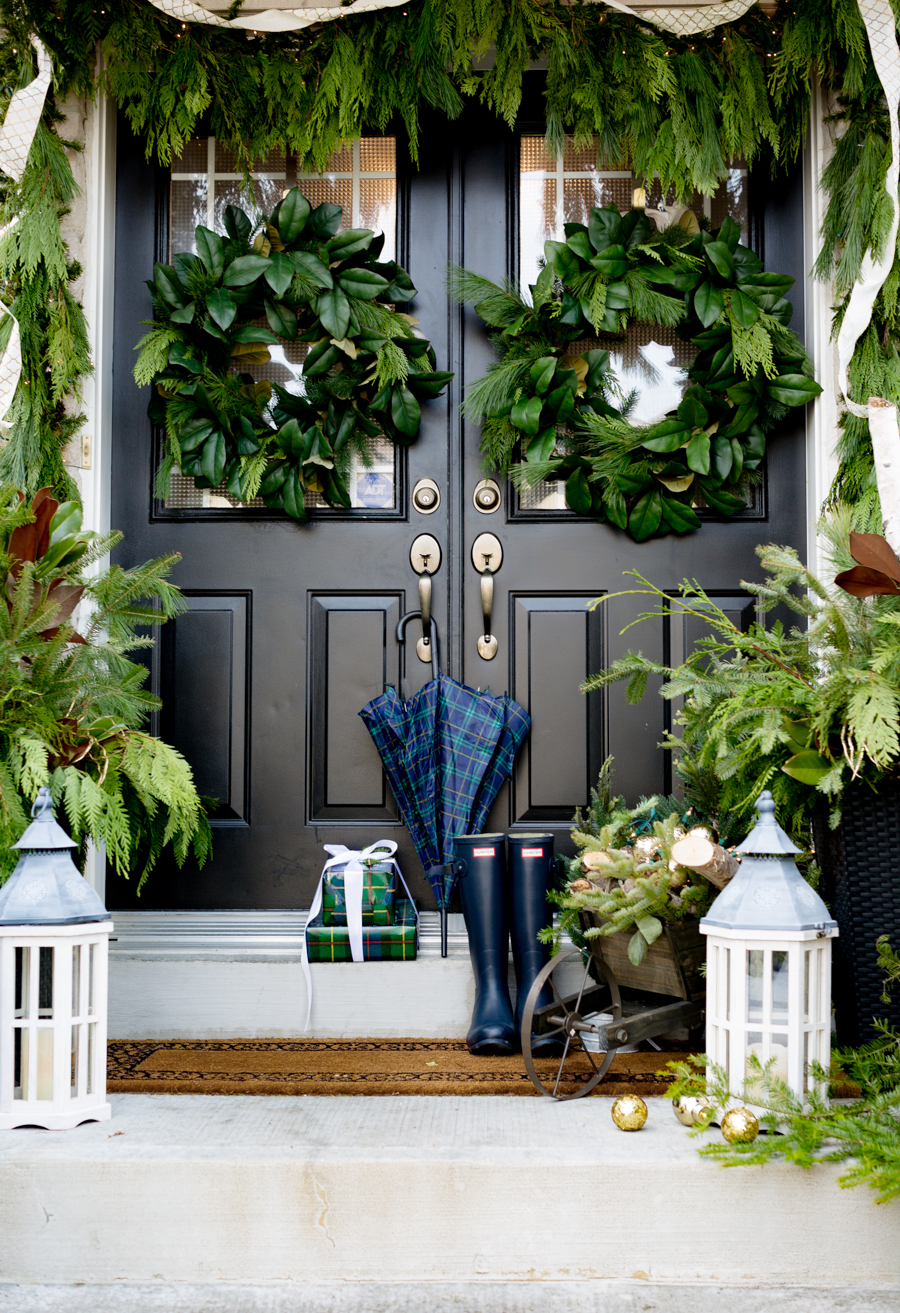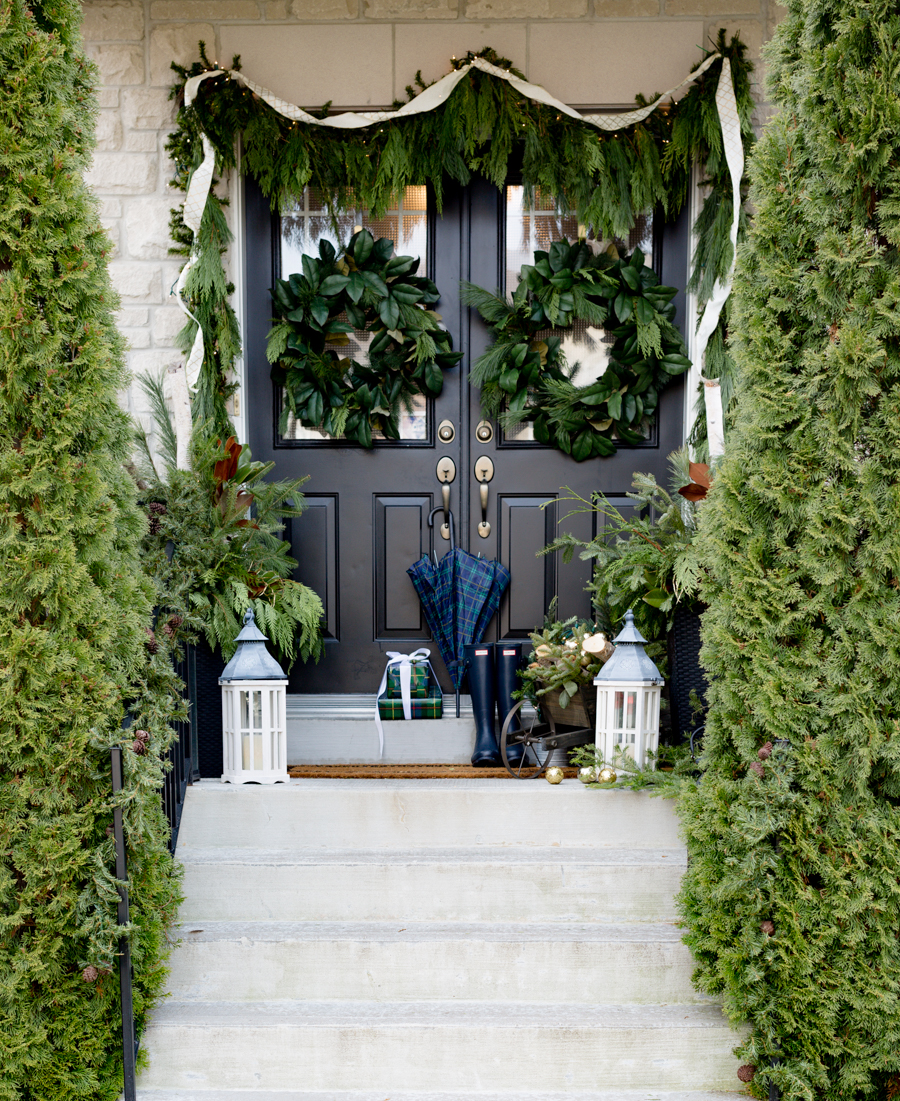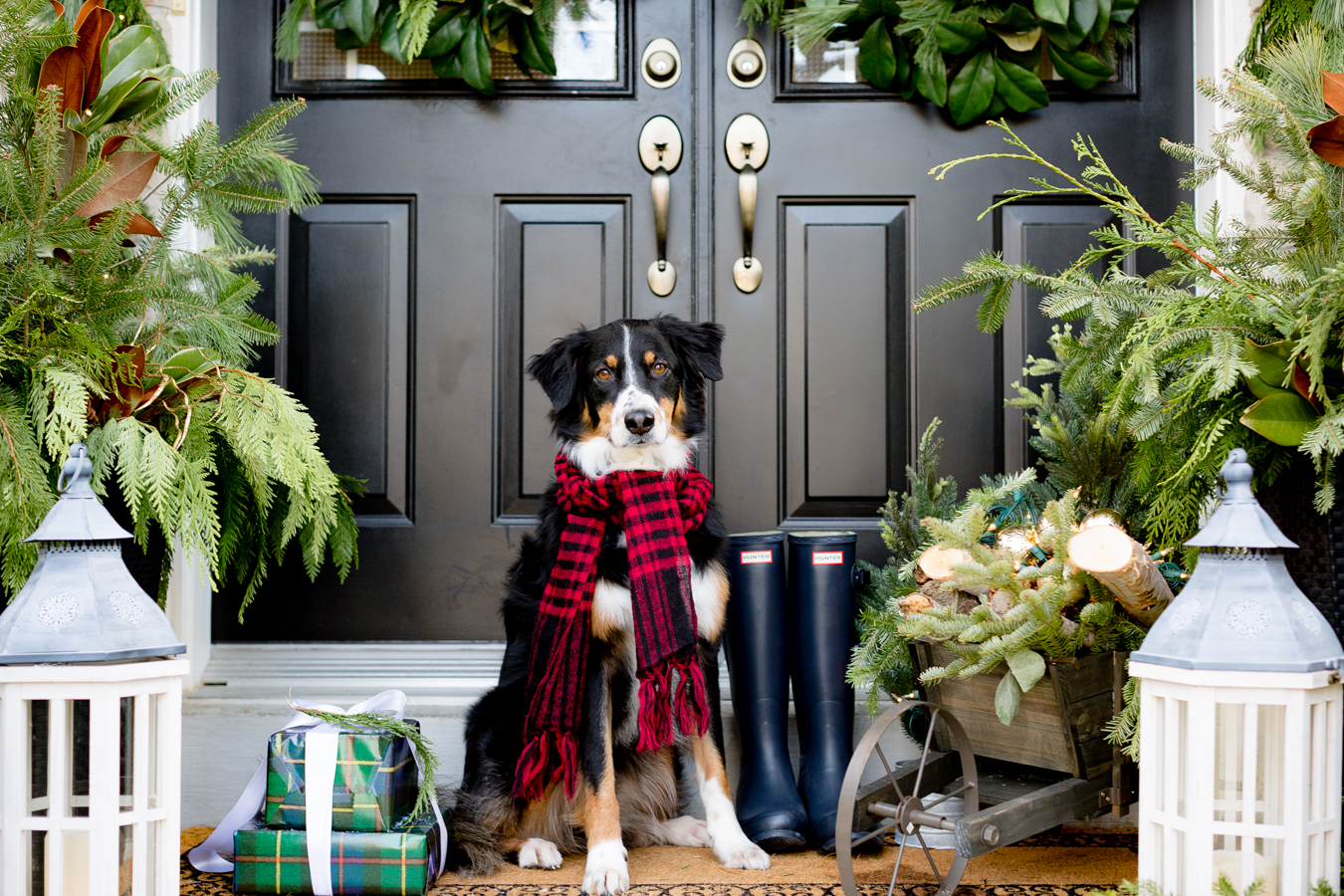 Here's our handsome guy wearing the cutest scarf ready for the season…:)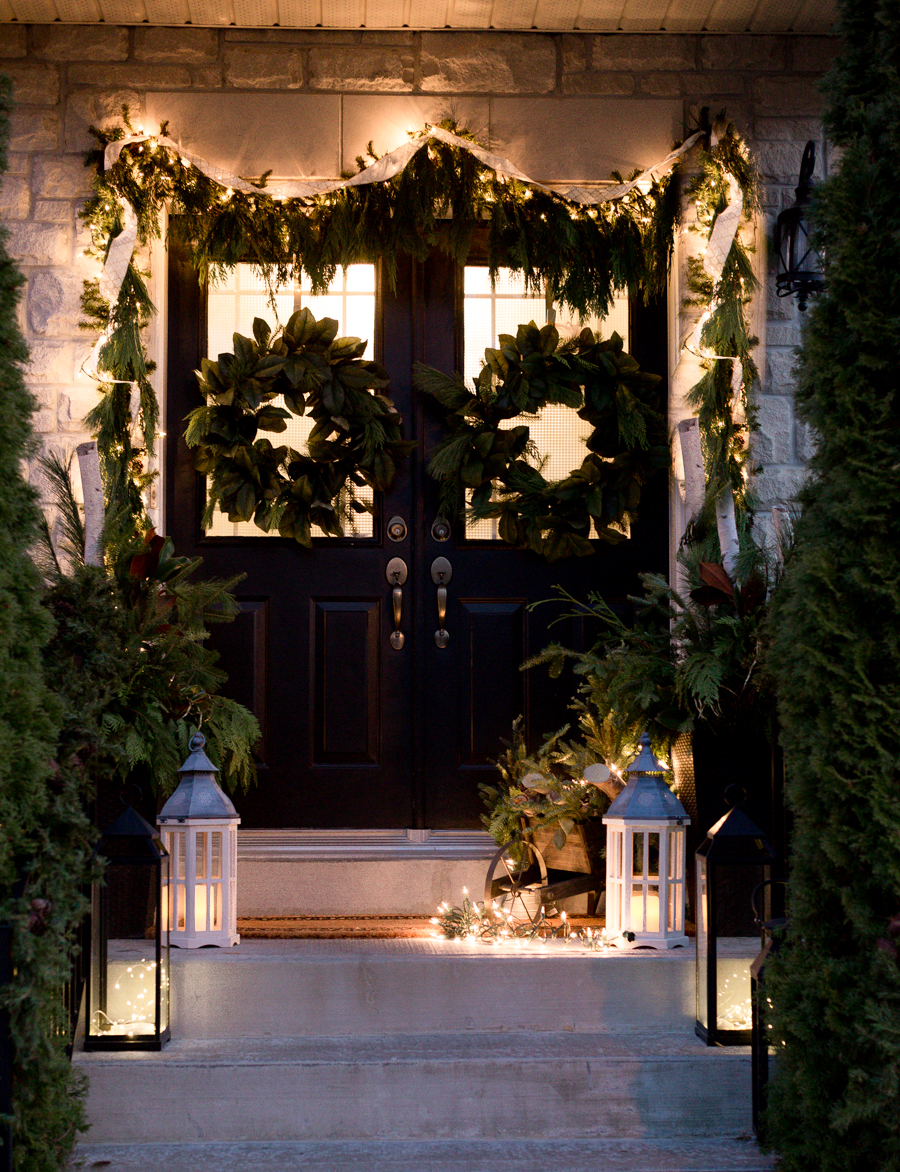 I love how everything sparkles at Christmas. There really isn't anything like it.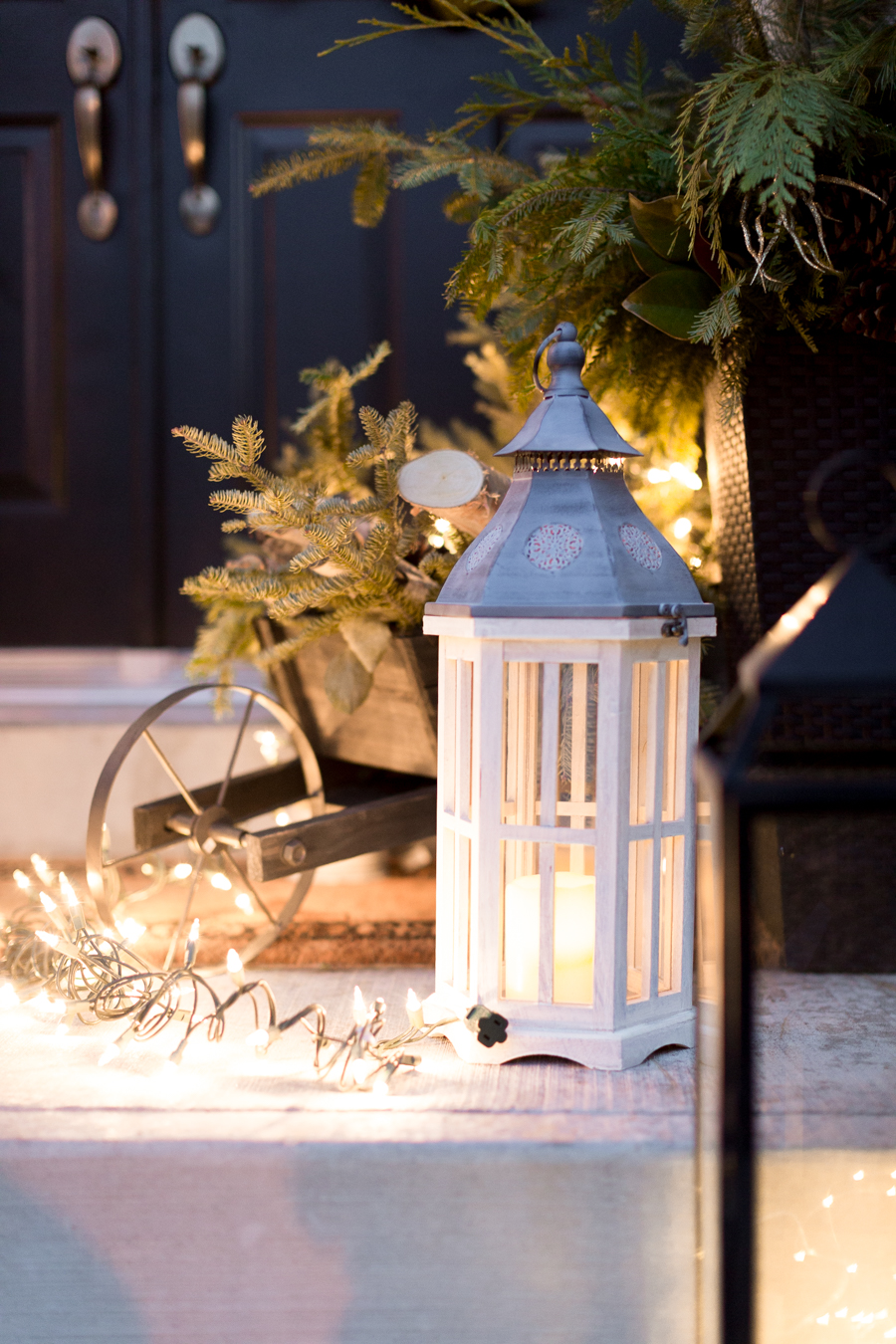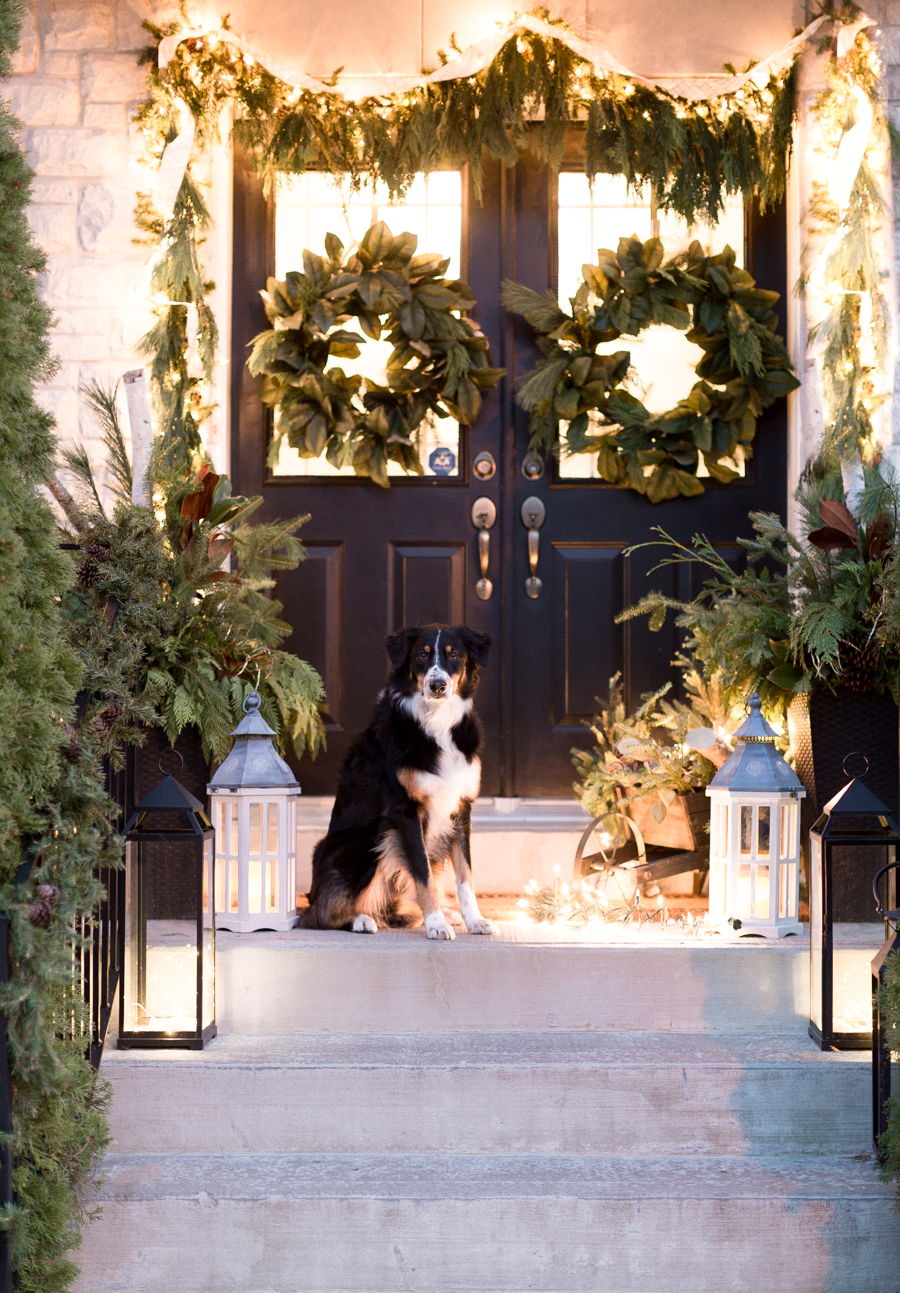 Thank you so much for stopping by today.
You can find more of the Canadian Tire Canvas Christmas Collection HERE.
much love,
Lucy
UPDATE: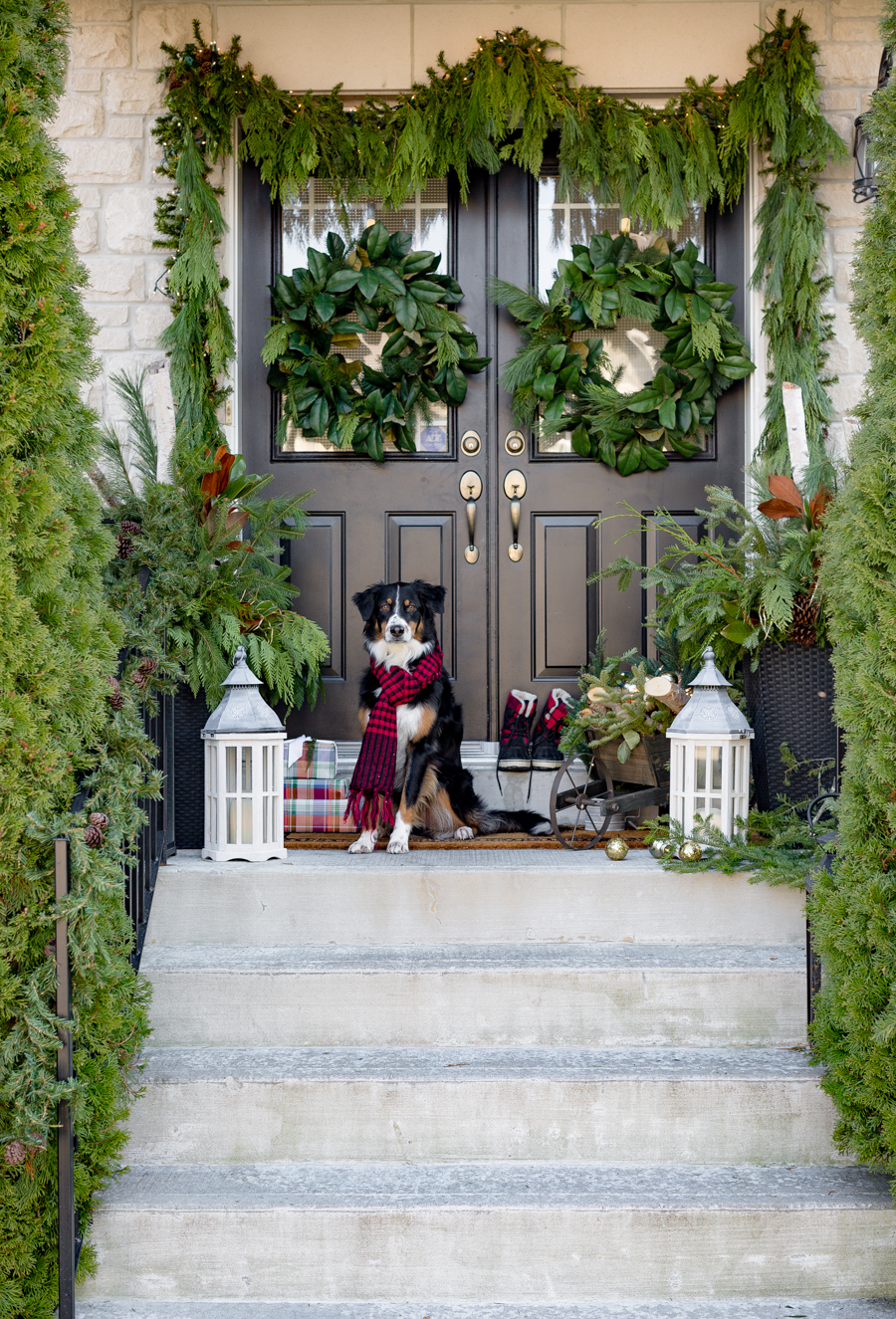 After seeing the photos, I ended up taking off the ribbon and leaving just the garland…:)