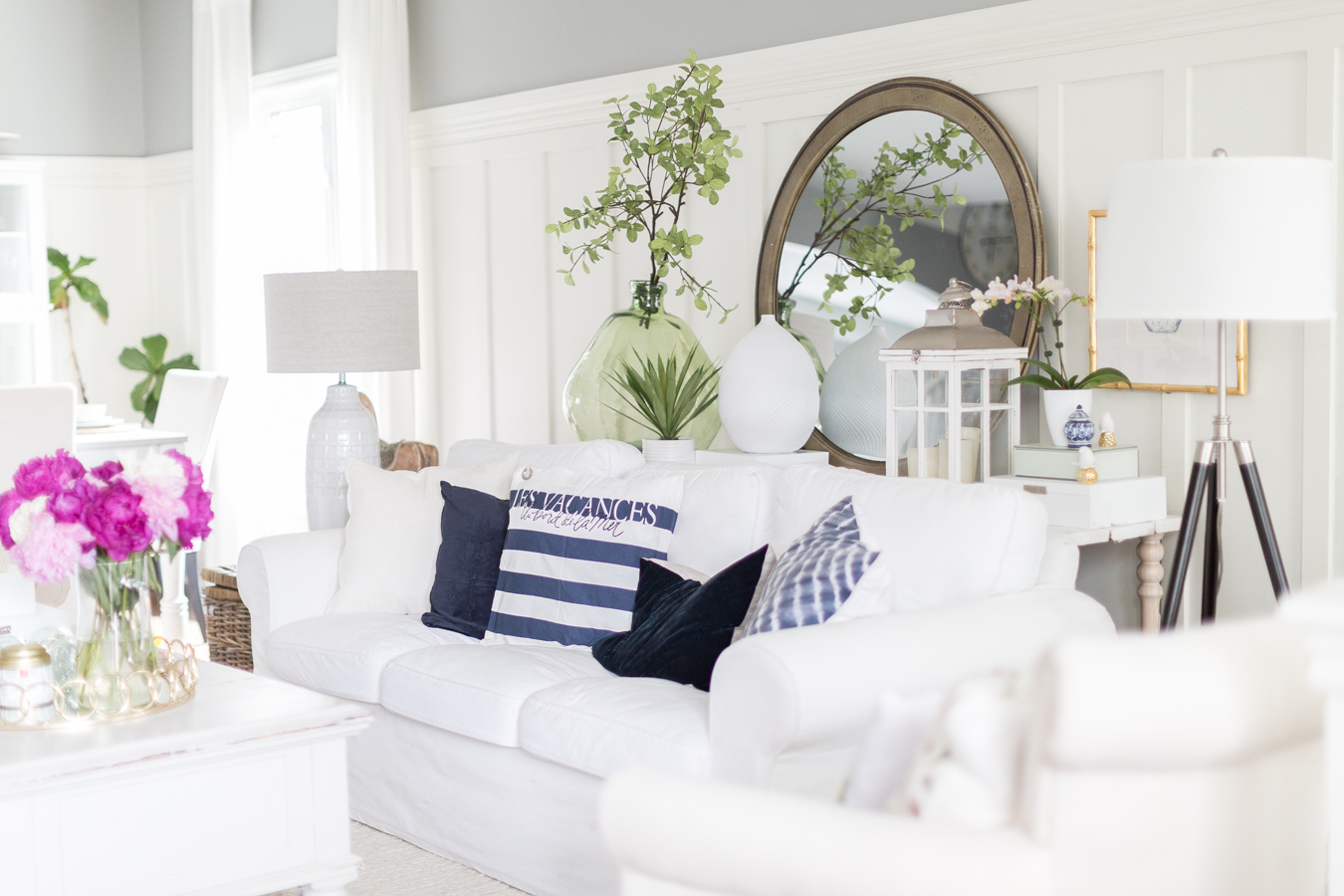 Hello, friends…I hope you had a great weekend!
We had a nice weekend as we celebrated my little sister's 26th birthday; which is hard to believe. We also had a little time to knock off a couple of items on our to-do list, including taking Brody to the groomers. It's usually around this time of year that he starts to shed all of his winter undercoat and keeping the floors and furniture hair free takes a little more effort. Which brings me to today's post…
Brody is family and a huge part of our lives. He has free reign of the house which often leads to one of the most asked questions I receive, which is 'how do you keep your furniture looking clean and white with kids….and a dog?!'
Many believe it's an impossible combination and there have been many debates on the matter, but let me debunk the myth and say you can absolutely have white furniture with kids and/or a dog.
Admittedly, it does take more time and effort to keep the furniture clean and white, but it's a 'sacrifice' I'm willing to make as being surrounded with light and bright furniture brings me joy. I also believe that having white slipped furniture is more hygienic as you will notice any mark and tend to wash it more often.
Today I wanted to share some of my favourite tools and ways in which I keep my furniture clean.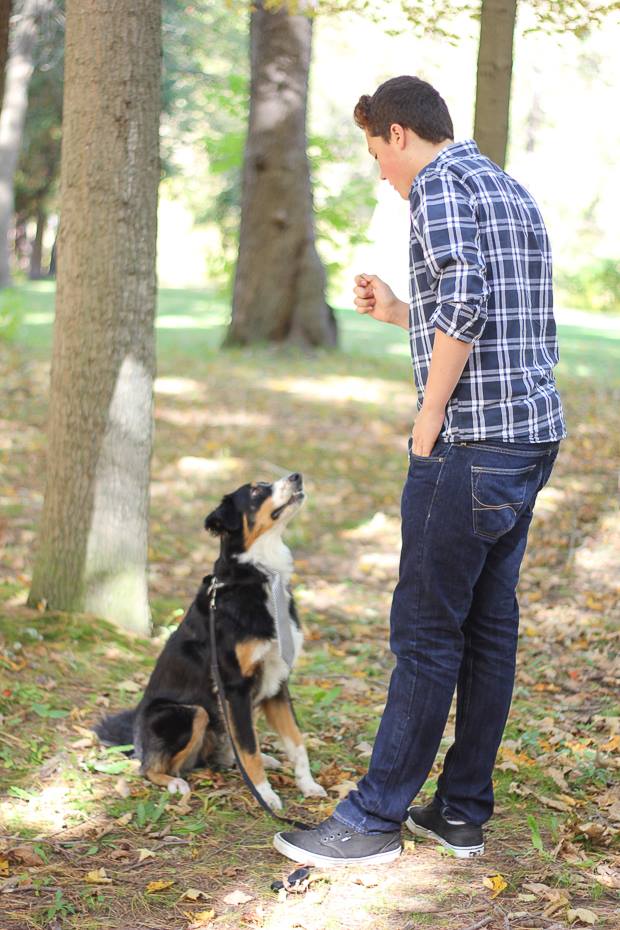 Brody is a super active dog who constantly wants to be outside. He has a little bell that hangs from the door knob that he 'rings' whenever he wants to go outside (which at times, seems like every 5 minutes) and when he comes back in, he knows to stay on the door mat until we wipe/clean/dry his paws. Rainy days are the worst as he not only gets wet, but muddy, but for the most part, this isn't a big deal.
Tip 1 – Vacuum Often (daily or every other day)
If left for long periods of time, dust build up will turn into dirt and grime on the areas that come into contact with skin, such as the arms of couches and seat cushions. These dust particles can get pushed into the fibers every time someone sits or uses the furniture, eventually taking the appearance of a stain.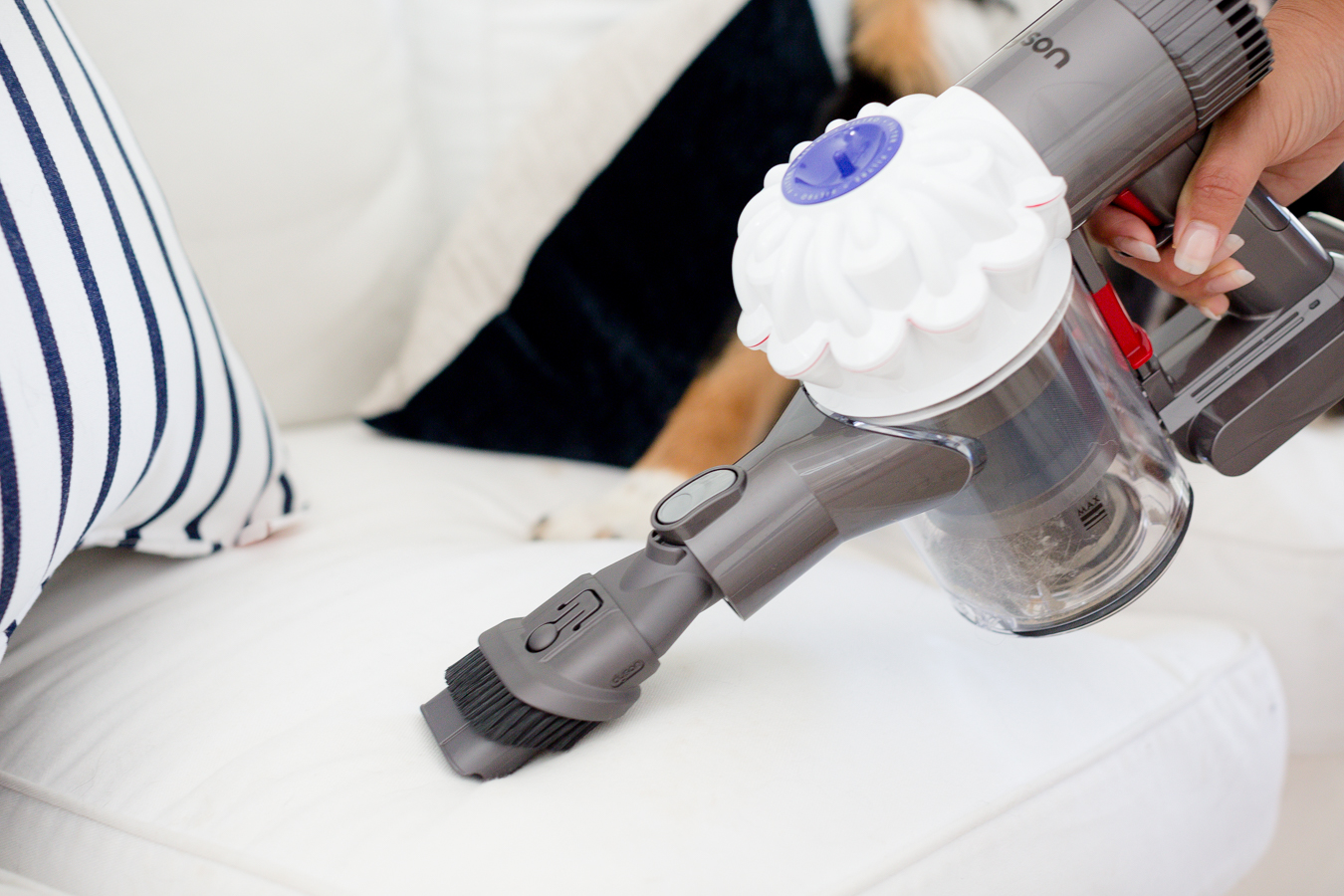 Practicing regular vacuuming of your furniture as part of your cleaning routine will minimize all of those loose particles of dust from settling into the fabric. This is especially helpful when you have furry babies that like to jump onto the furniture, but regular vacuuming of your furniture will make it appear brighter and keep pet hair from penetrating the fabric.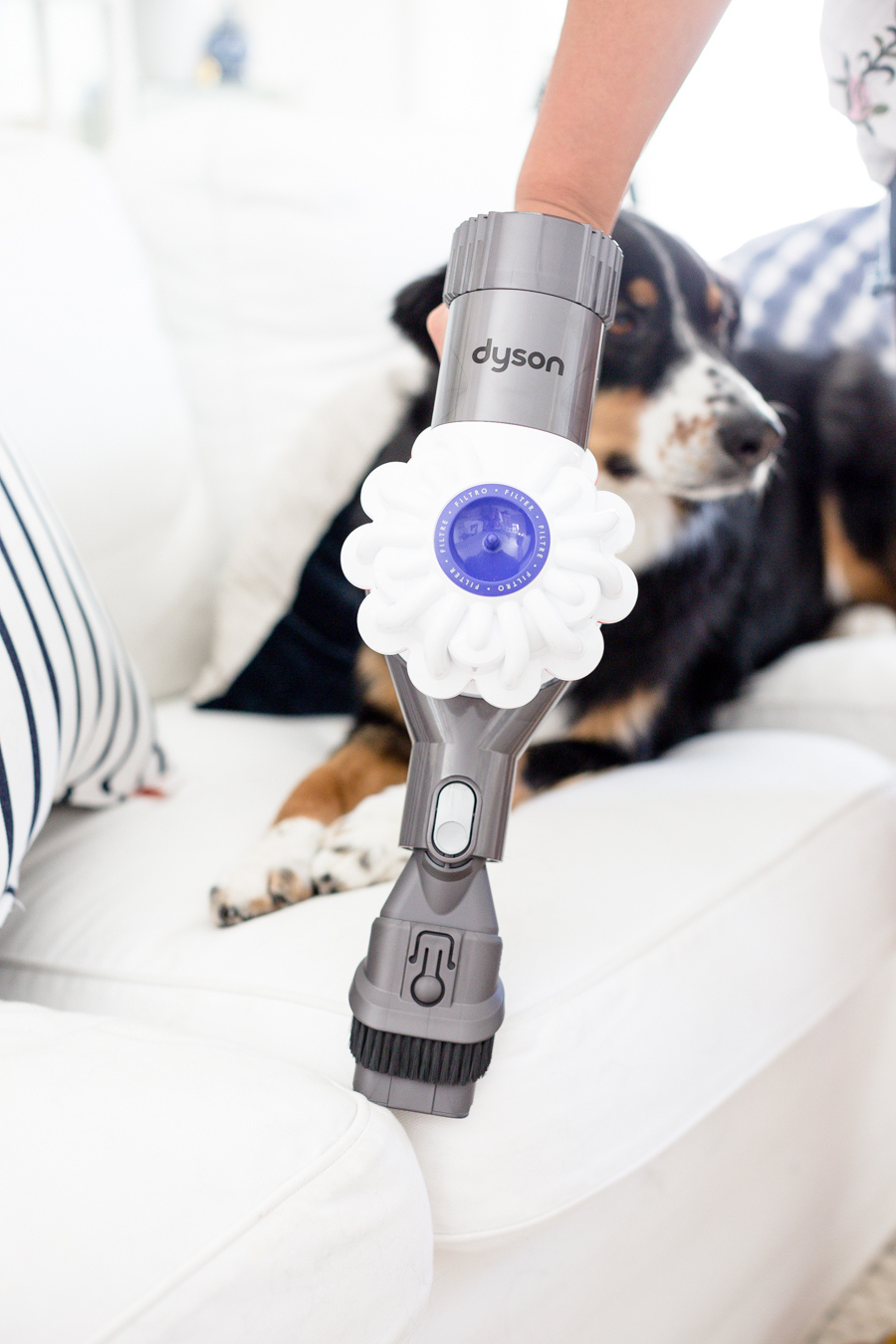 When the kind folks at Best Buy Canada asked if I wanted to give the Dyson Cordless Stick Vacuum a try, I immediately said yes, as we've had a Dyson for a while and I stand behind their quality. Ordering from Best Buy is also so easy but make sure you stay tuned for a great surprise at the end of this post.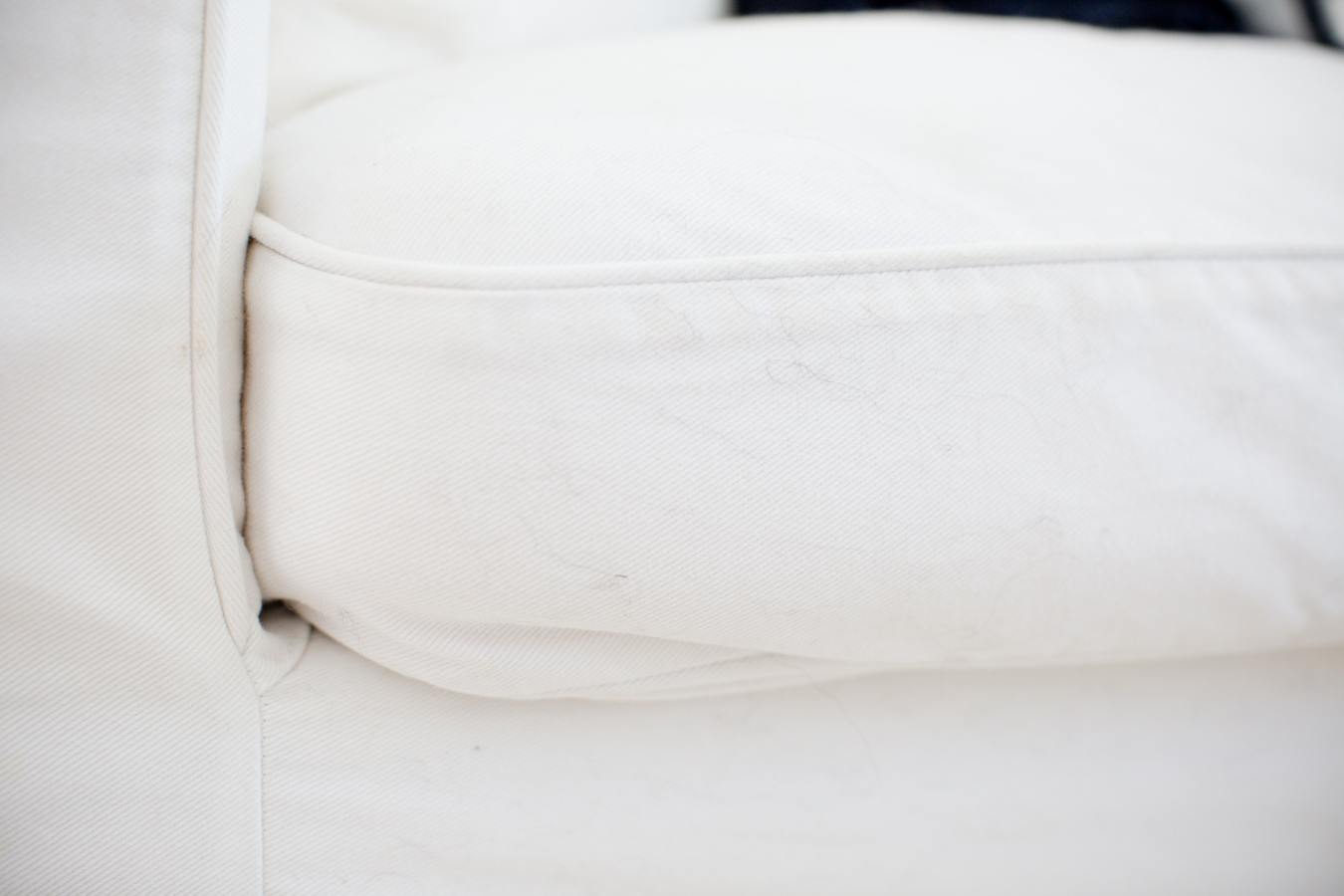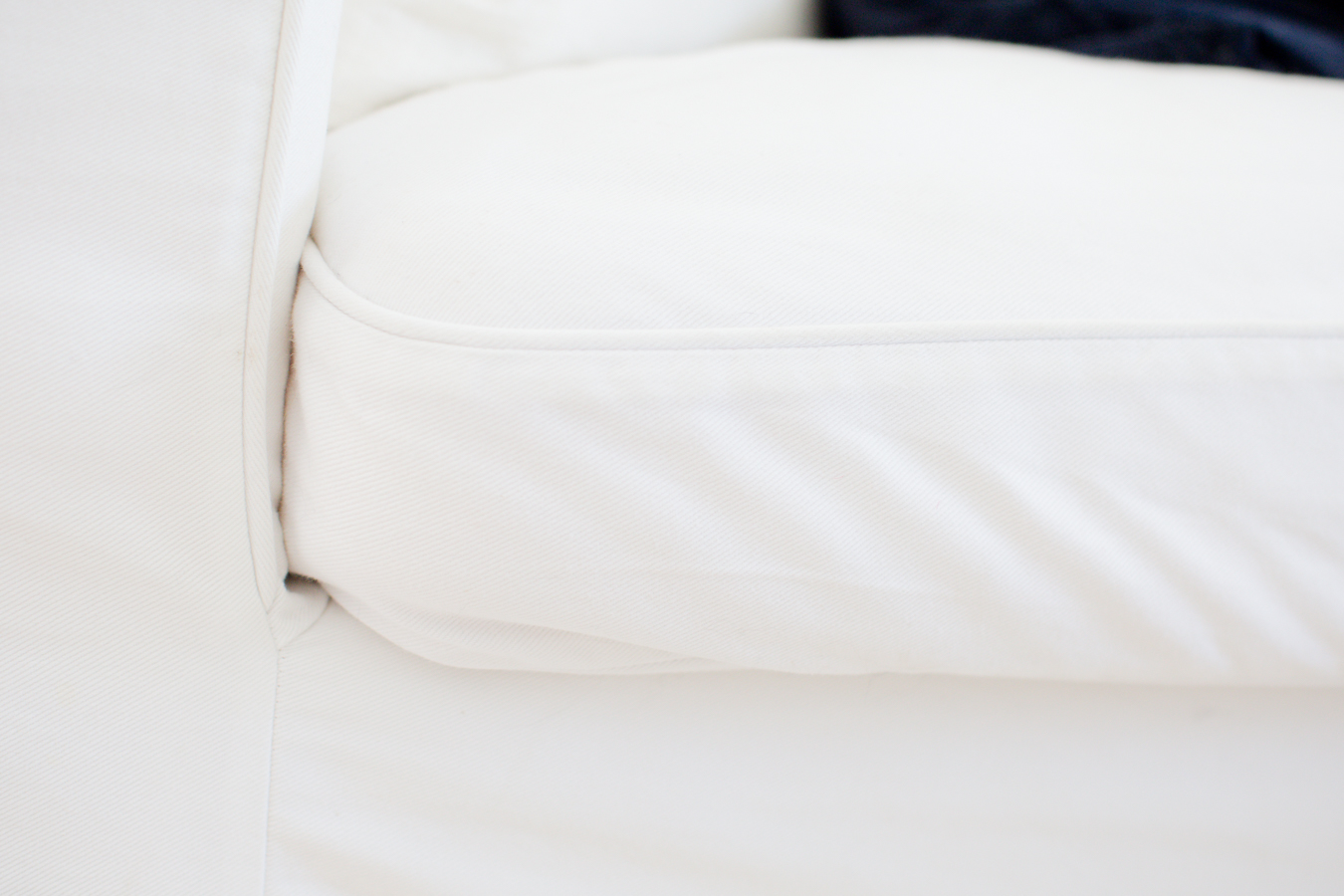 You can see from the photos above how efficiently it removes Brody's hair. I am also willing to say that vacuuming the furniture every other day prolongs the time in between washing.
Another great aspect of the Dyson Cordless Stick Vacuum is its convenience as it can go from a floor vacuum to a handheld vacuum in seconds. It's also aesthetically appealing and compact so I keep it tucked in a little corner in the kitchen so it's always handy.  It comes with several attachments and what I love the most is that it's cordless.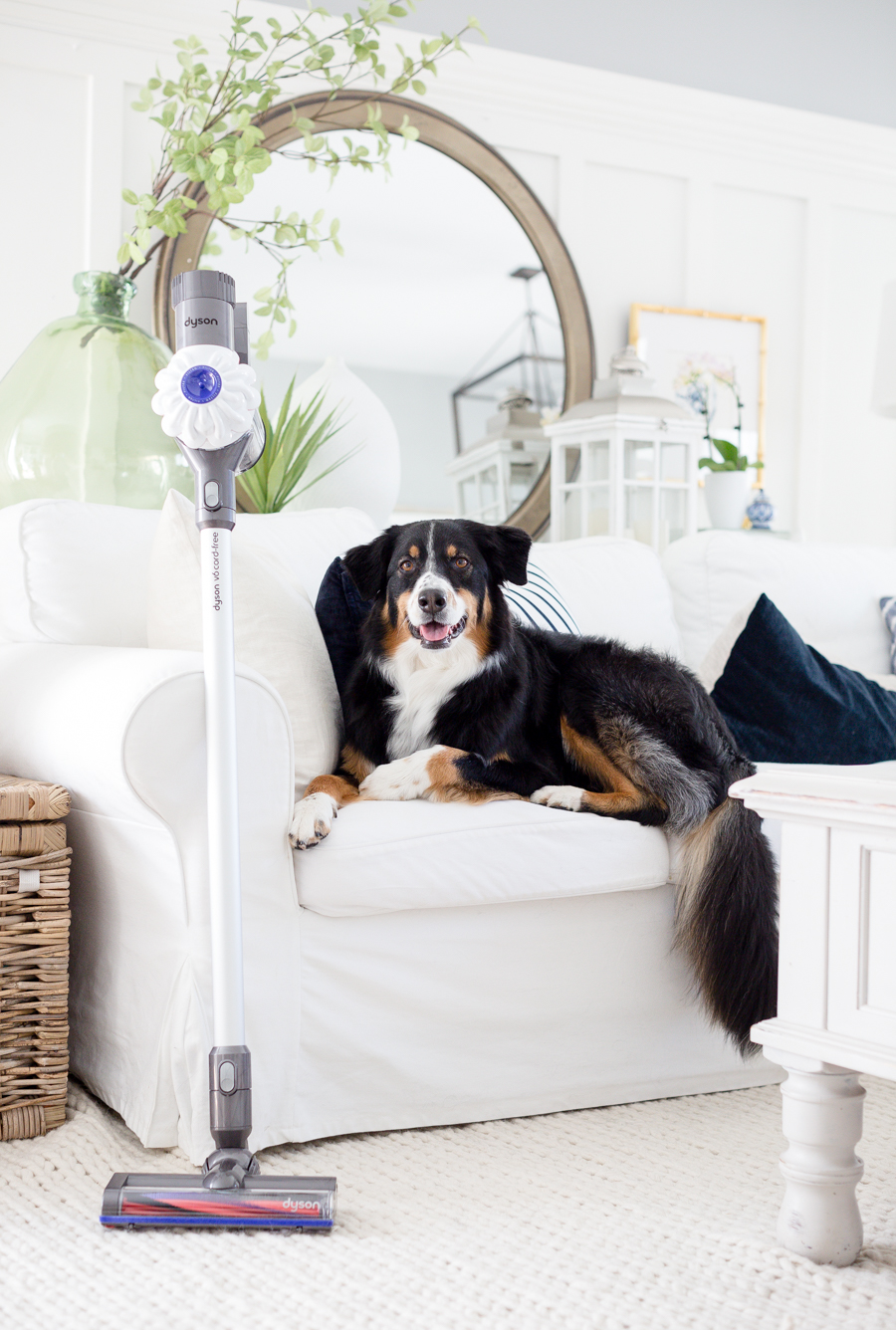 Tip 2 – Spot Clean Stains as Soon as they Occur
It's important to spot clean a stain as soon as possible, ensuring you blot a spot rather than scrub as scrubbing too harshly can make the weave of the fabric become loose. Work in a circular motion and use a cotton rag, and here's a little secret – use reverse osmosis water to treat any common stains. Just place some water onto a clean cotton rag and rub it around the stains. Carbonated water also works great to loosen the particles so they're easier to remove. For heavier stains such as wine, tomato sauce or lipstick, you may need to use a fabric cleaner and the entire surface may need to be cleaned as opposed to the single spot where the stain occurred.
Tip 3 – Wash Every 3-4 Weeks
You would think that because my kids are older, they would know better, but teens seem to revert back to toddlerhood and sometimes worse because they're constantly eating and they don't necessarily adhere to the 'rules'. But one of the rules is to not eat anything on the couch that might stain, such as pasta, strawberries etc. But like I said, they don't always listen to the rules and stains do happen and that's where slipped cover sofas come in handy because I can simply treat the spot and throw them in the wash.
Here is another trick that has worked wonders for me: after washing your covers, throw them in the dryer but dry them 15-20 mins at a time, checking to see their dampness and take them out right before they are completely dry. This avoids shrinking and the slip covers go back onto the cushions super easy.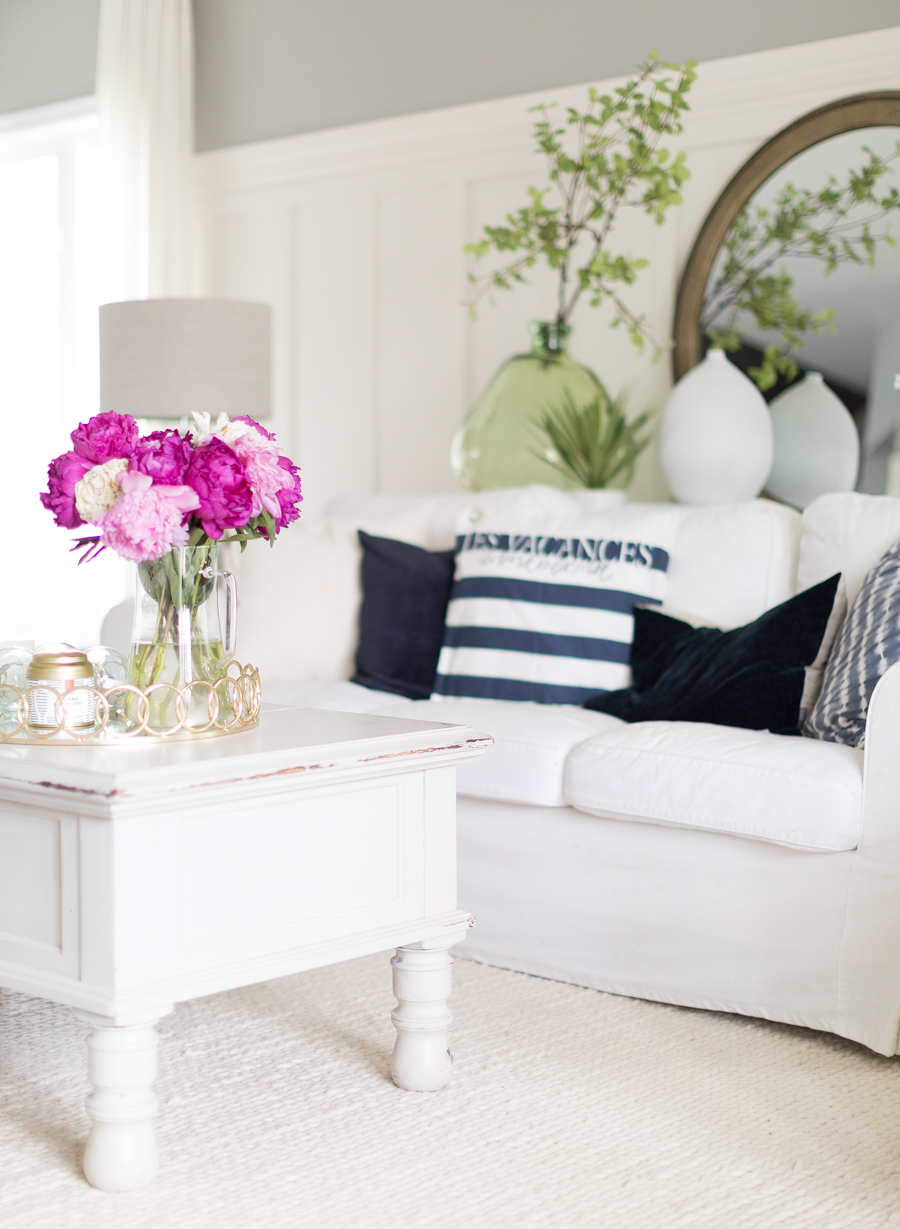 Tip 4 – Rotate your Cushions
As mentioned previously, dust build up will turn into dirt and grime on the areas that come into contact with skin and so I tend to rotate the cushions regularly. Not only does this prevent them from sagging in one given area but it's also a quick panic tip if you have unexpected guests. haha.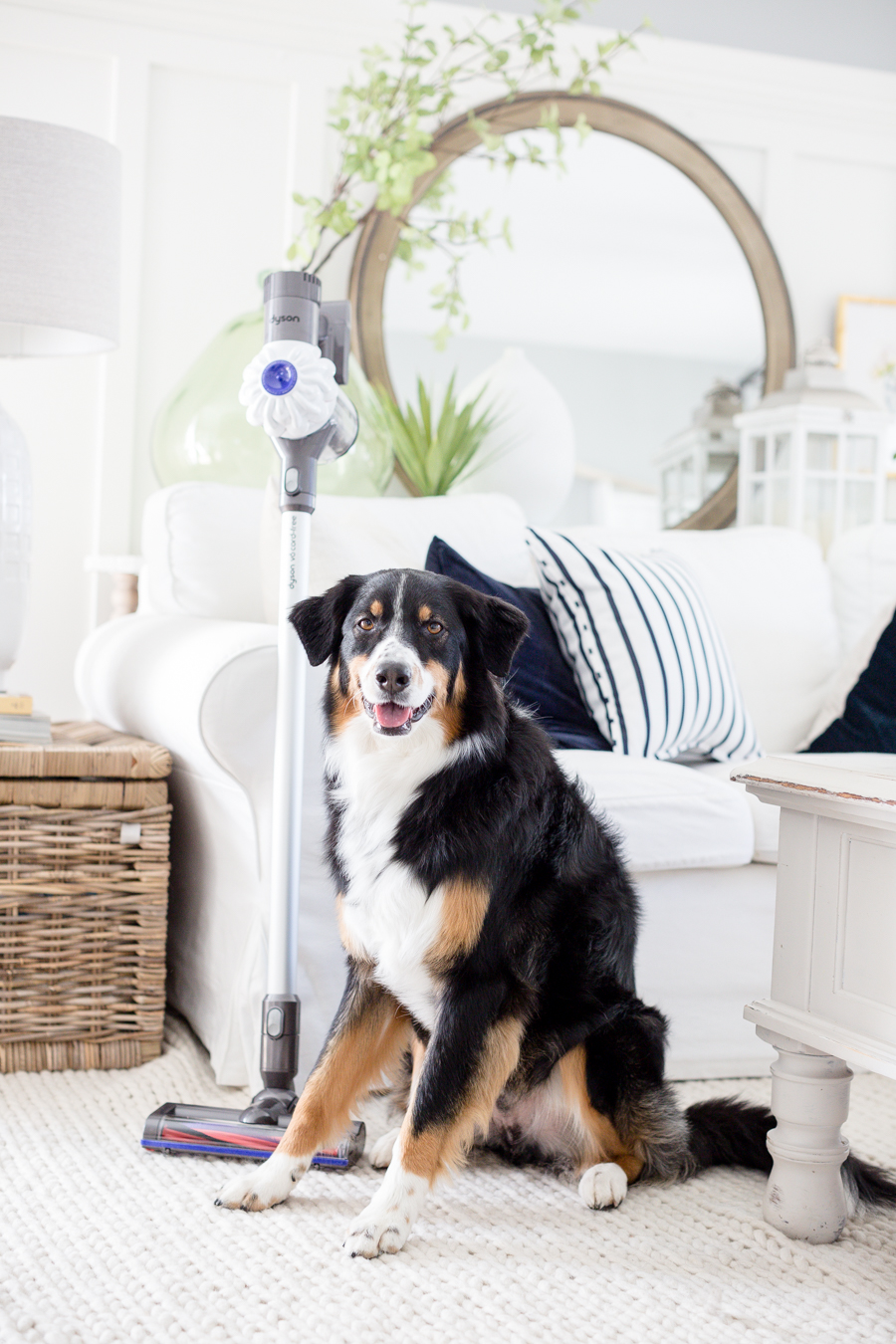 And there you have it – some easy ways to keep your furniture looking clean that as I said, does require a little extra effort, but nothing too strenuous.
I realize this might not be for everyone and each family needs to decide what is best for their own lifestyle. But I will tell you something that will be useful for all homes and that is a brand new Dyson Cordless Vacuum, which my friends at Best Buy Canada have offered for one of my amazing readers to potentially win. Just follow the simple rafflecopter instructions and I will pick a winner next week!
Please note: Giveaway is open to Canadian residents only. 
Thank you so much for stopping by today. I can't wait to hear your own personal tips on keeping furniture clean.
Wishing you a beautiful week ahead.
much love,
Lucy