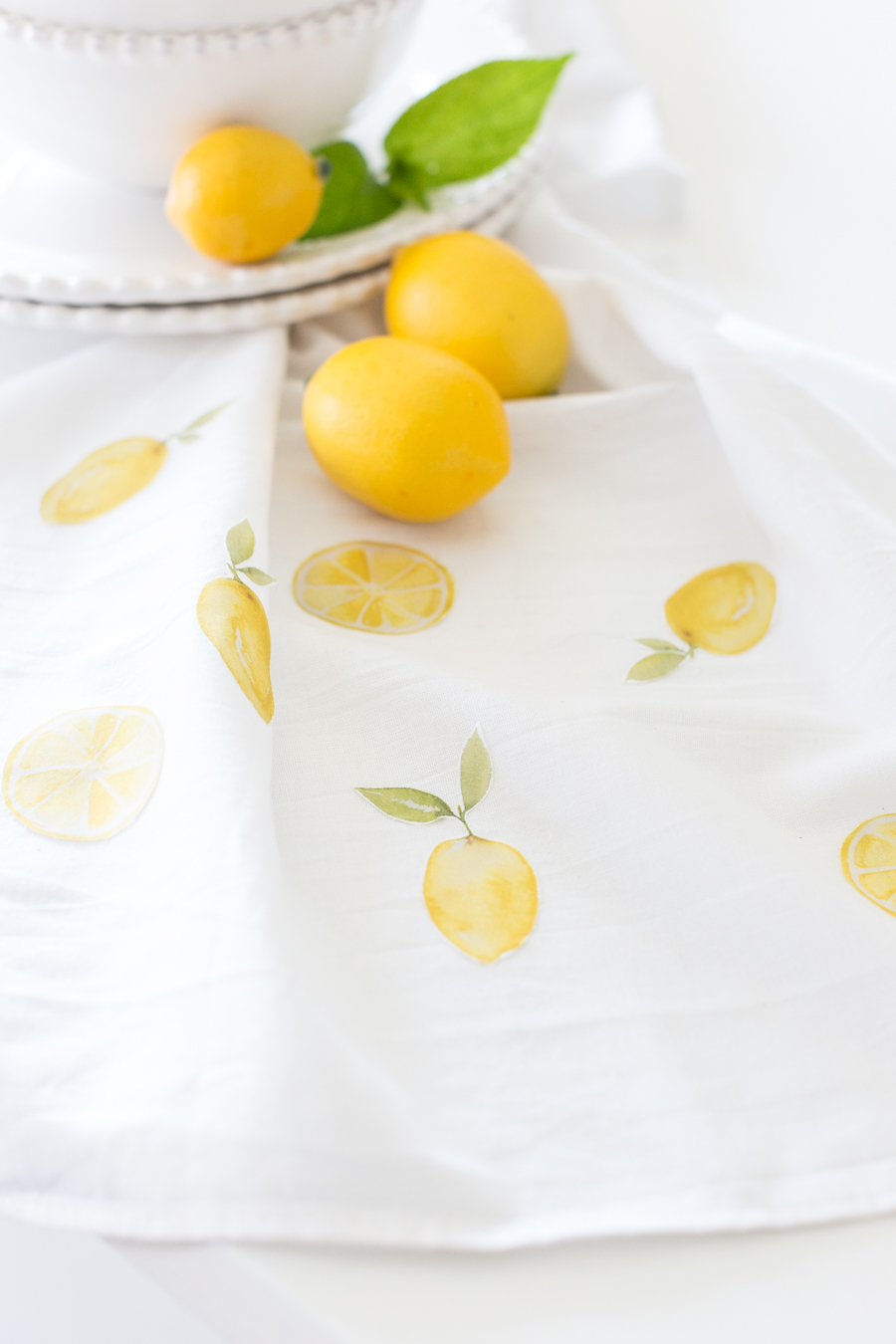 Hello, friends…I hope you had a nice weekend. The weather was on and off but we still had a beautiful time with family celebrating Father's Day. If you're coming from Amanda's blog, welcome! I'm happy you are here and ifyou haven't had a chance to check out her beautiful DIY, make sure you do 🙂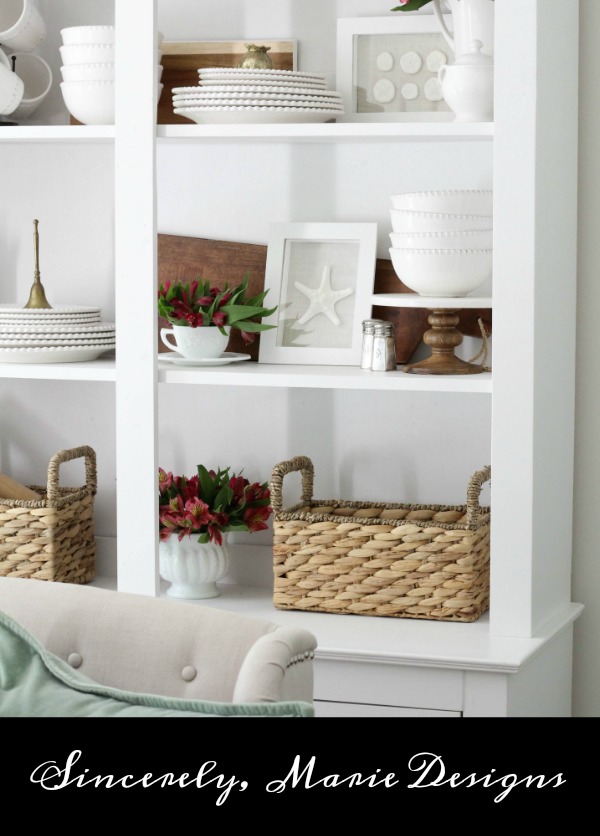 She made these beautiful Shadow Boxes, which are perfect for summer or all year round.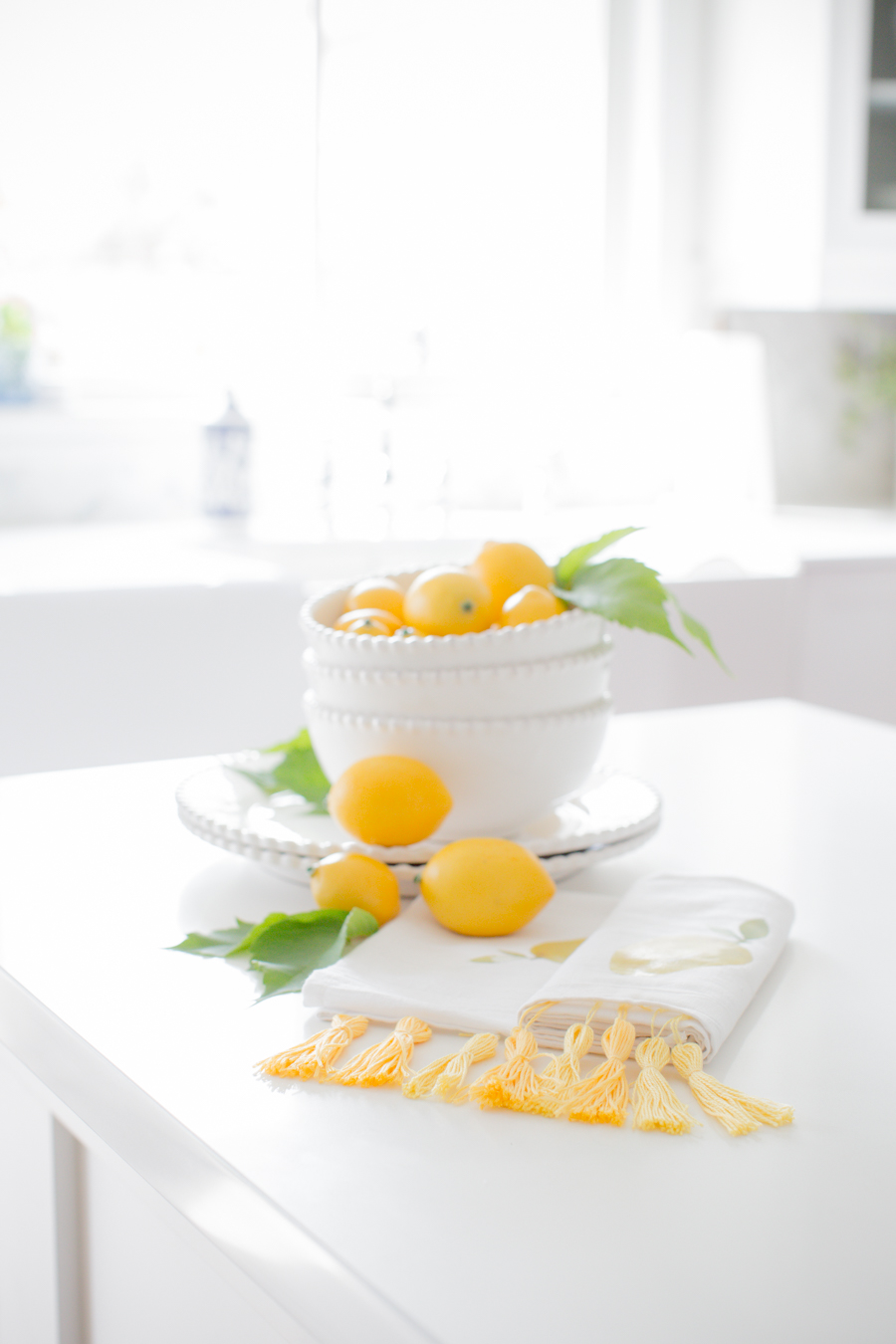 I have a simple yet sweet summer DIY for you today. Admittedly, this wasn't my first attempt as I experienced a couple of fails due in part to my reluctance to read labels. I went to Michaels to pick up some transfer paper and I just grabbed the first one I saw without realizing the transfer paper was actually not really transfer paper but had to be sewn on. So back to Michaels I went to grab the 'correct' iron on transfer paper but this time, I picked up one that glows in the dark. UGH.
I didn't bother to go back so now I have a super cute lemon print tea towel that glows in the dark….lol.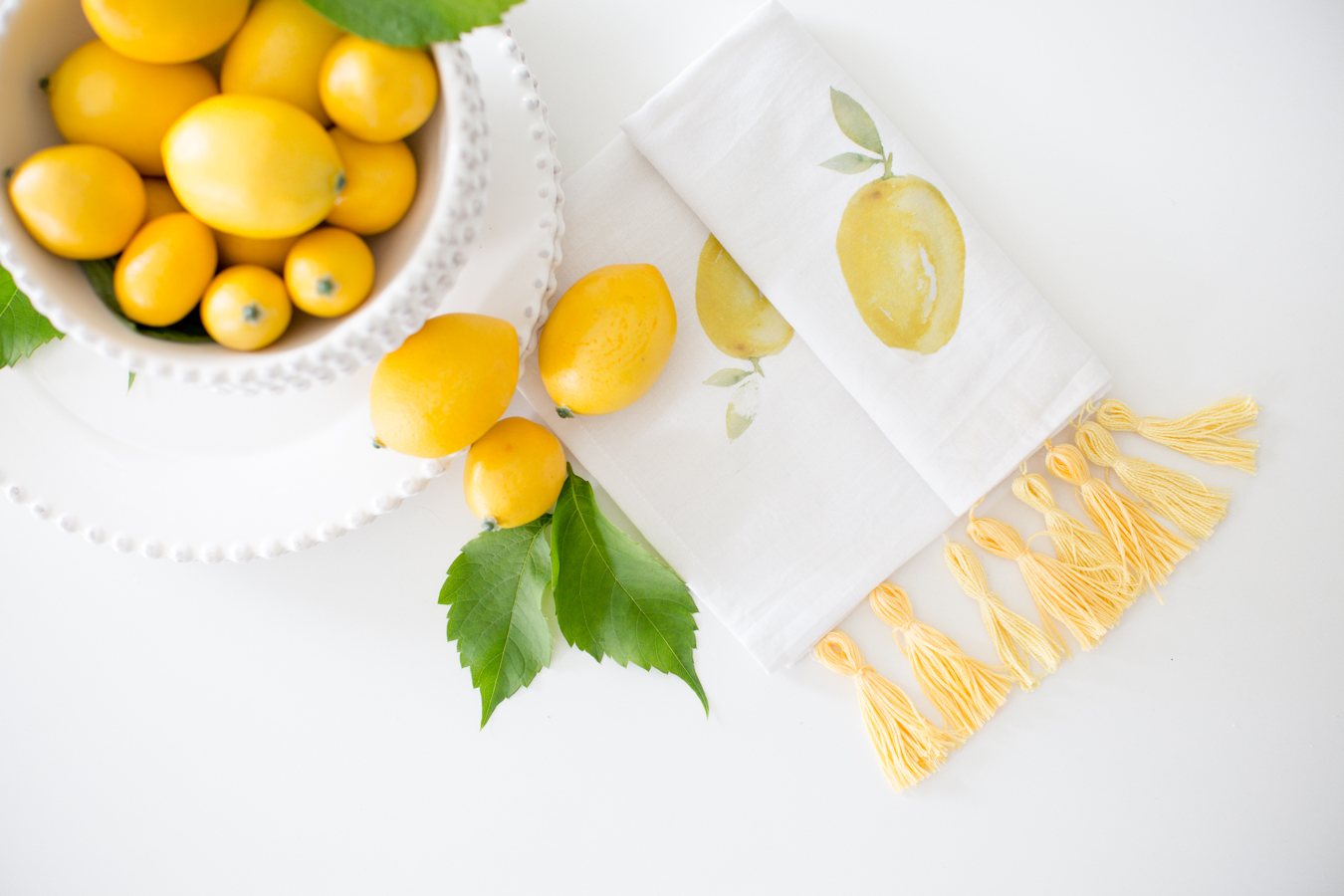 To make your own lemon print tea towel, you will need:
Transfer paper (I used this one)
Lemon watercolor printable (HERE)
Ink jet printer
Yellow floss (optional)
Tea towel
1. Print lemon printable on transfer paper. Do a test print on a scrap piece of paper and mark it to make sure you're inserting the paper the right way.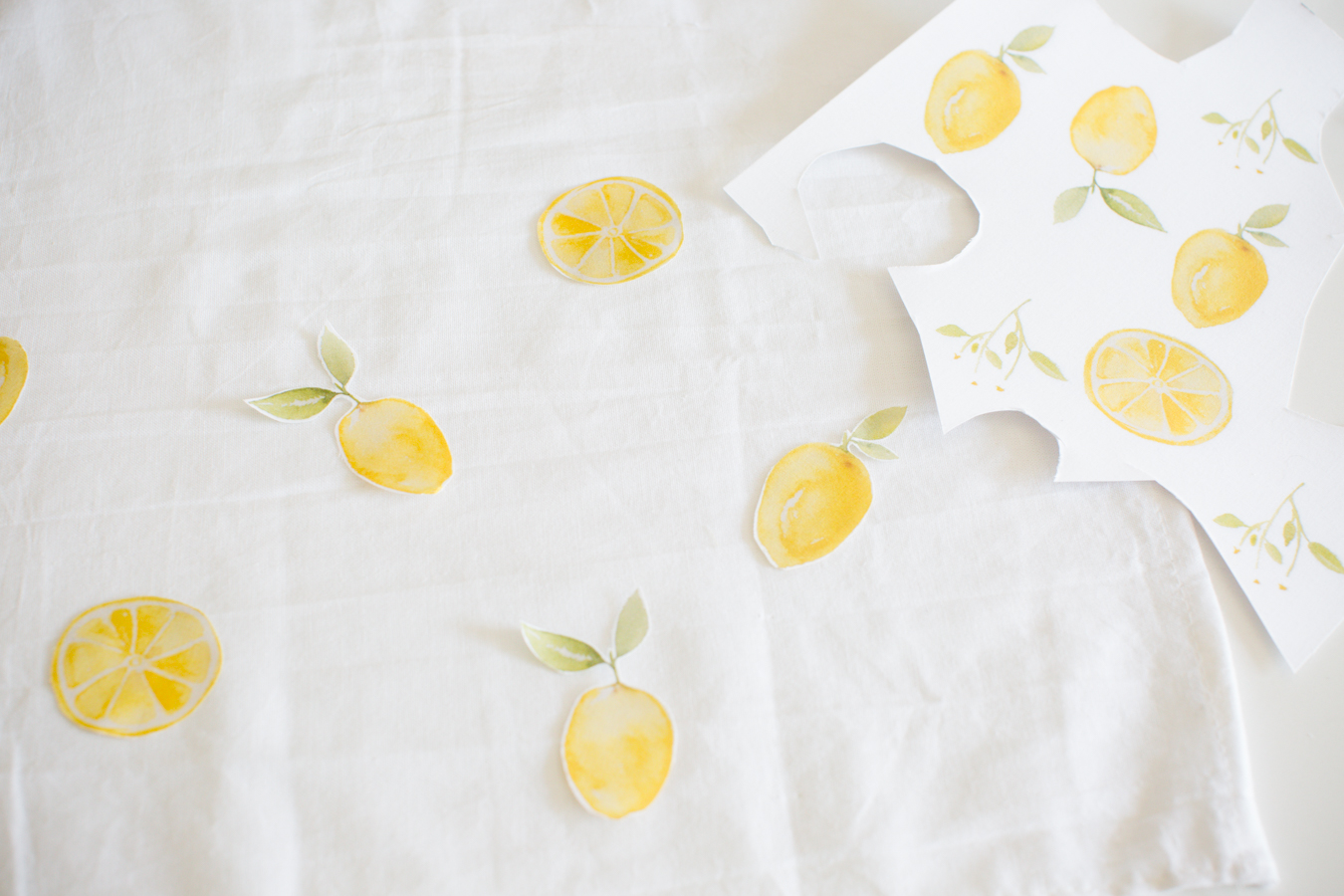 2. Cut individual figures and place as you wish.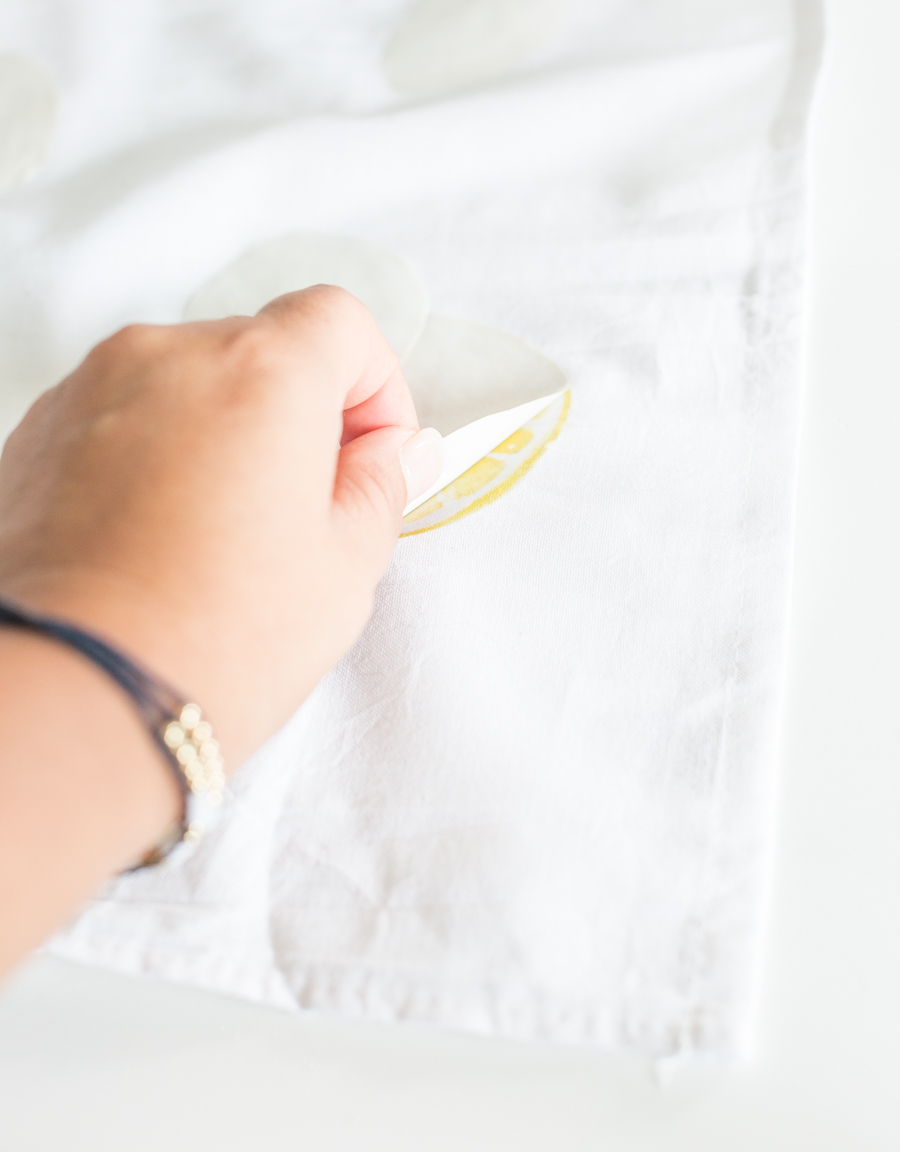 3. Flip figures print side down and iron following package instructions.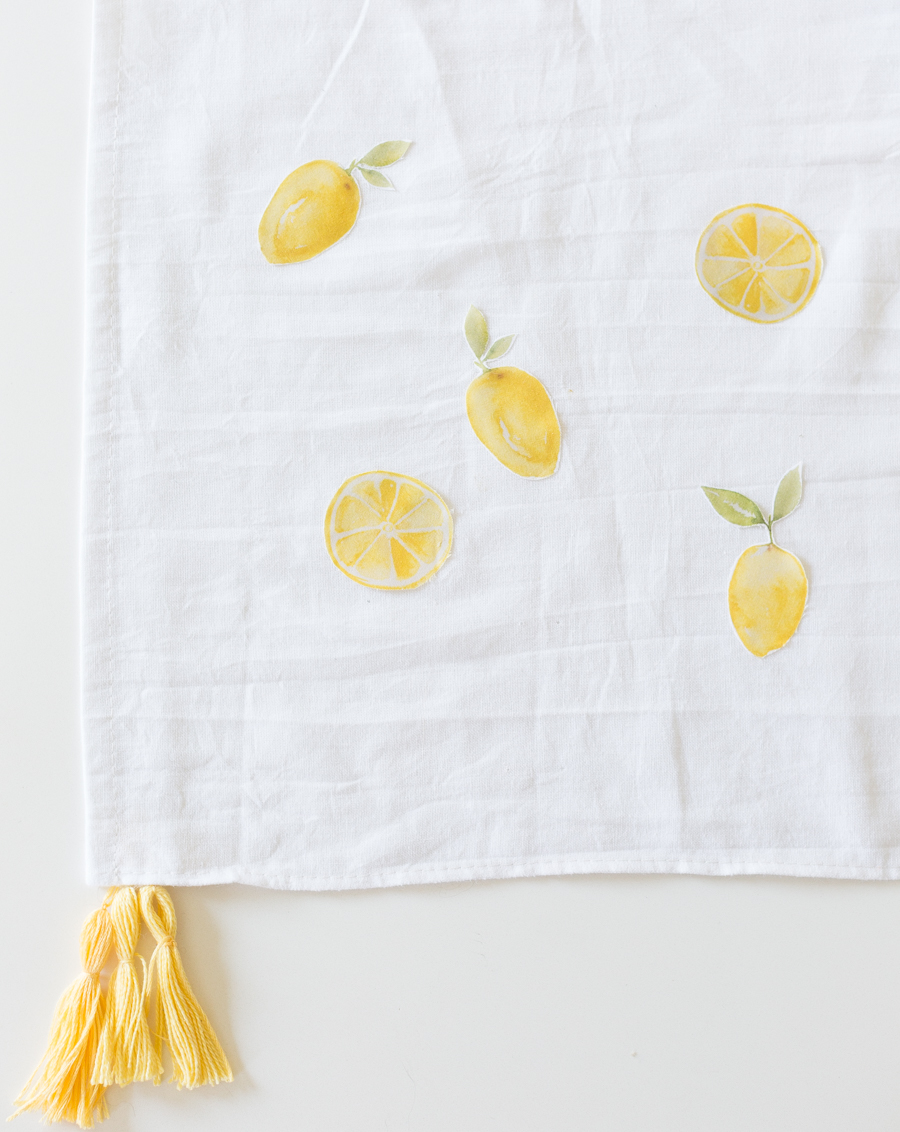 4. Add some tassels if you wish.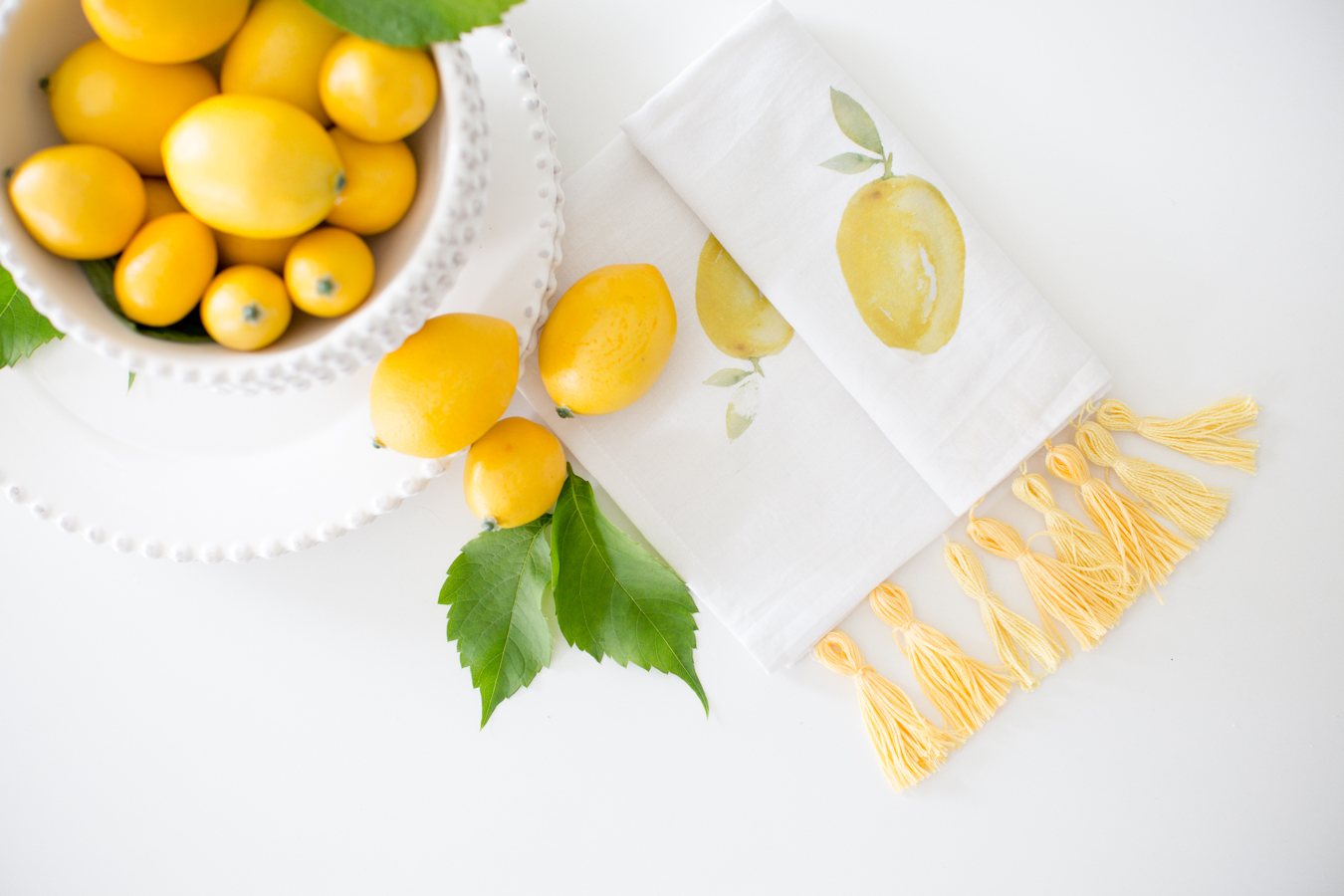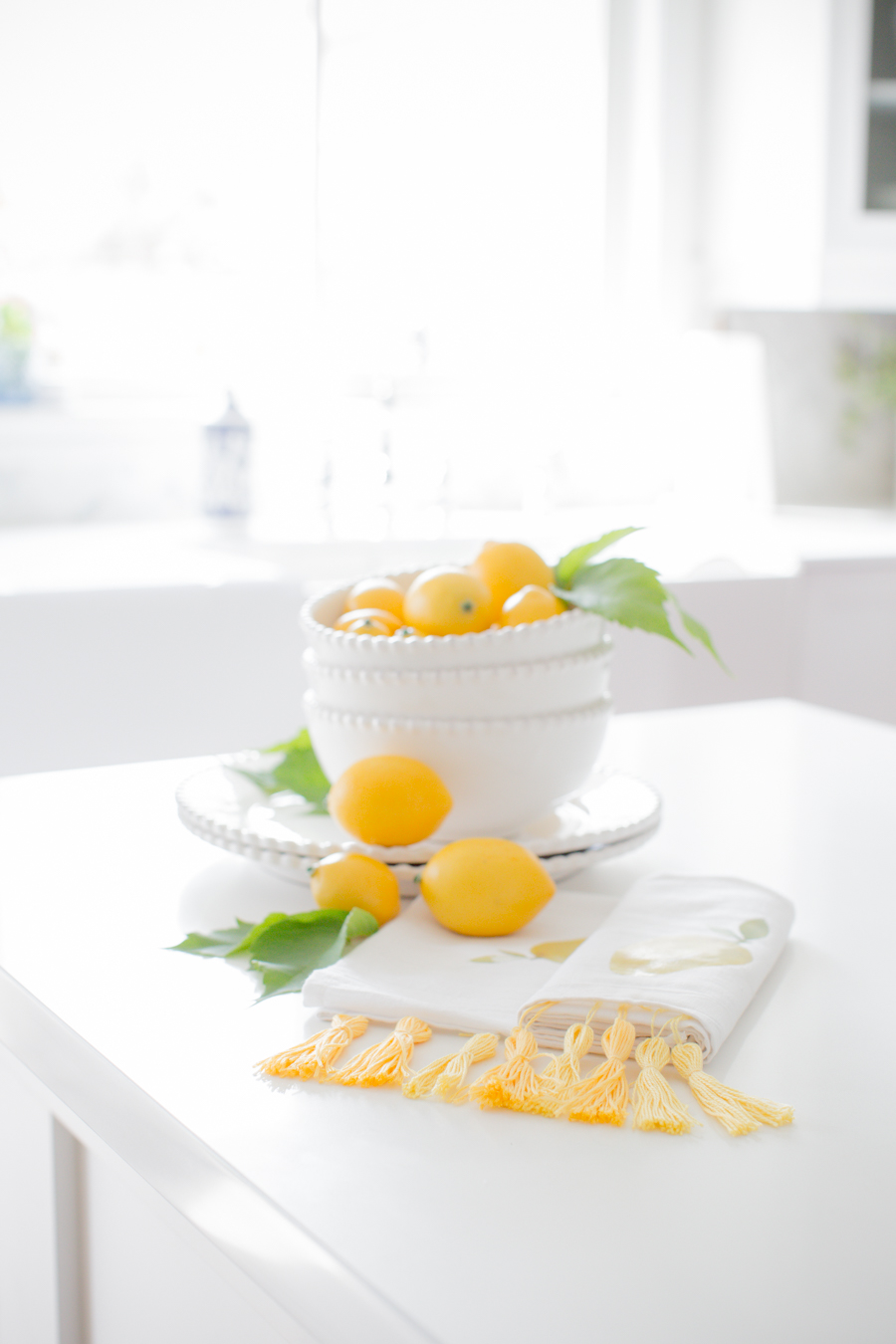 And there you go! Cute, right?
I think I'm going to be making more of these, of course using the correct paper and I'll make sure I share 🙂
Please don't forget to head on over to my friend's Lauren's blog to see how to make this adorable topiary.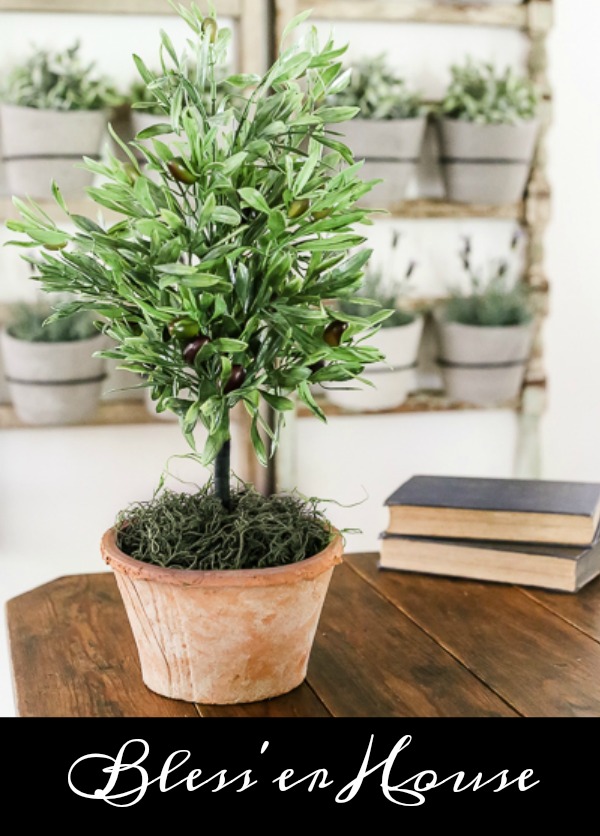 Olive Topiary 
Thank you to my friend Taryn for hosting this awesome Summer DIY tour.
And lastly, I added these cute lemon print pillows to my shop and they're currently 20% off plus free shipping!
Click HERE to see more.