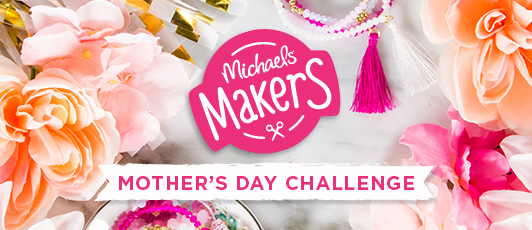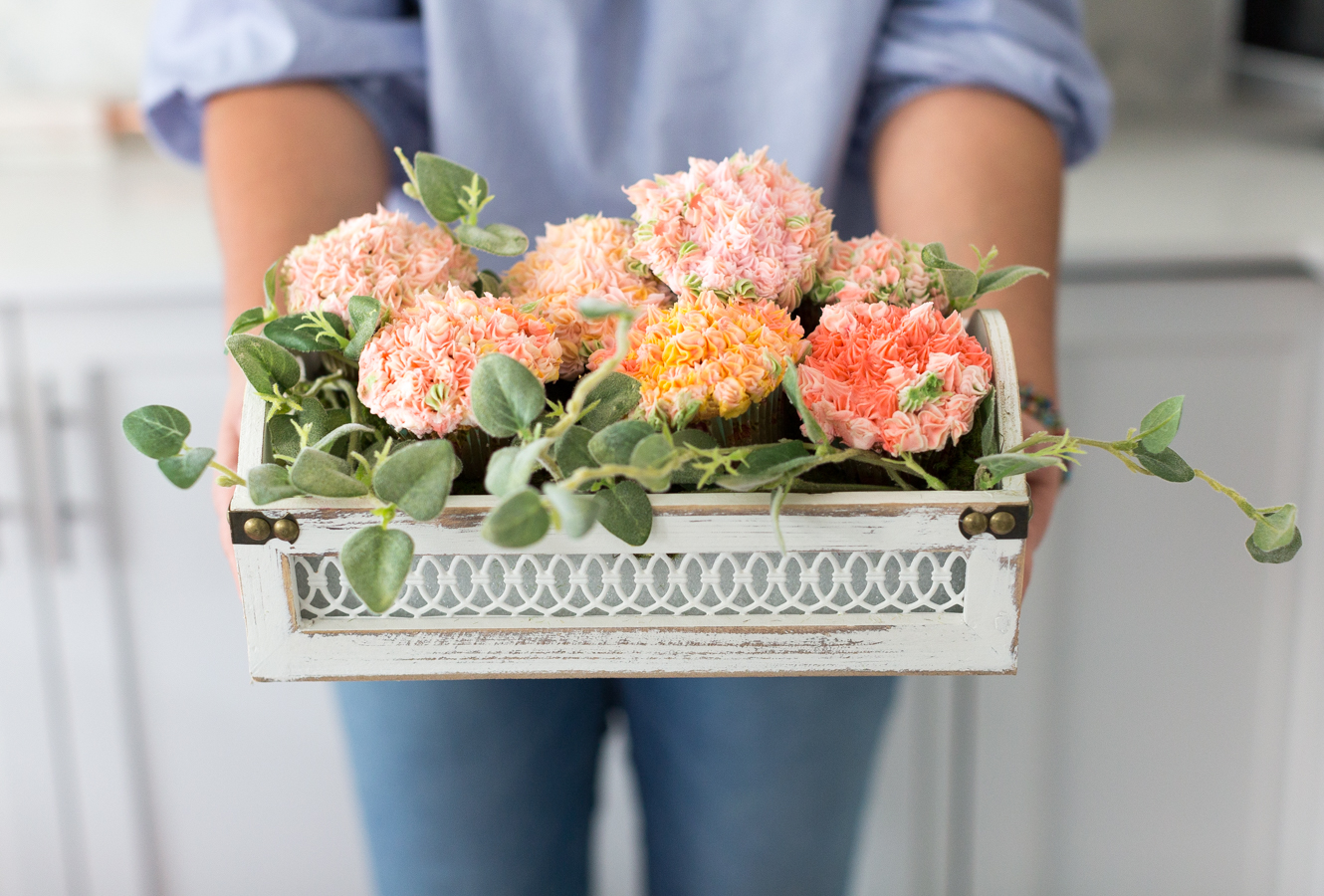 Hello, friends…I hope you had a nice weekend.
I've mentioned before that a baker I am not, but I've had this idea in my head for a while now and wanted to see how it would turn out. Well, they didn't turn out as cute as I had envisioned, but I do have a good excuse as to why.
Let me give you a little back story….
I thought that this idea would be perfect for this month's Michaels challenge and since they have a great section for cake baking and decorating, I headed over and picked up several icing tips and other supplies. I was eager to get started and baked the cupcakes as soon as I got home. While they were cooling I prepared my little tray (also from Michaels) colored my icing in various shades of peach and just as I was getting ready to fill my piping bags with the icing, I realized I had forgotten one of the bags at the cash register and of course it was the one with the tips that I needed. Womp, womp, womp…
Because it was later in the day, the store was about to close and because I'm impatient, I decided to proceed with the decorating of my cupcakes using the only tip I had. Which happened to be one that was much smaller than I wanted to.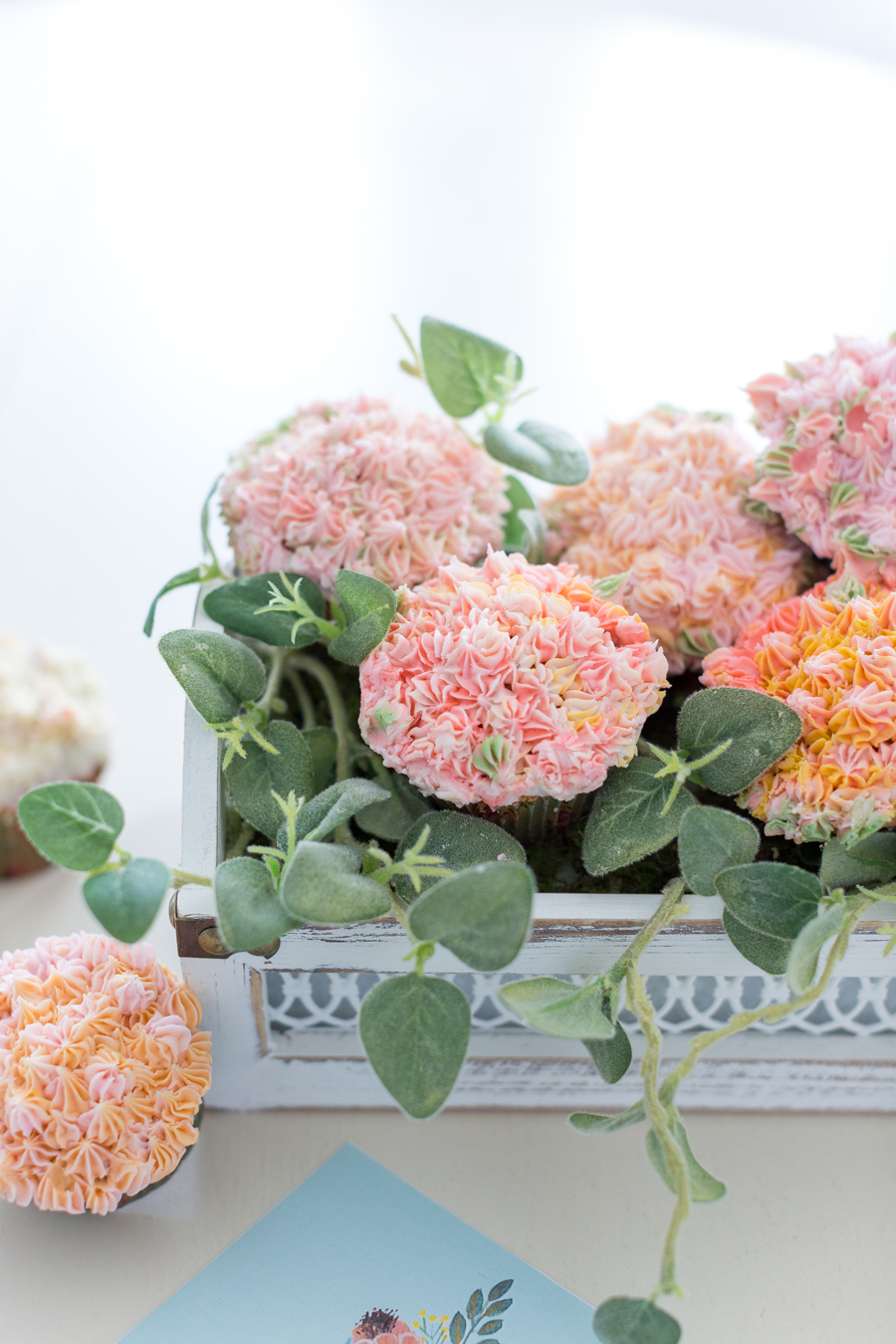 I wanted them to look a little more like hydrangeas, but I think they still look ok, no?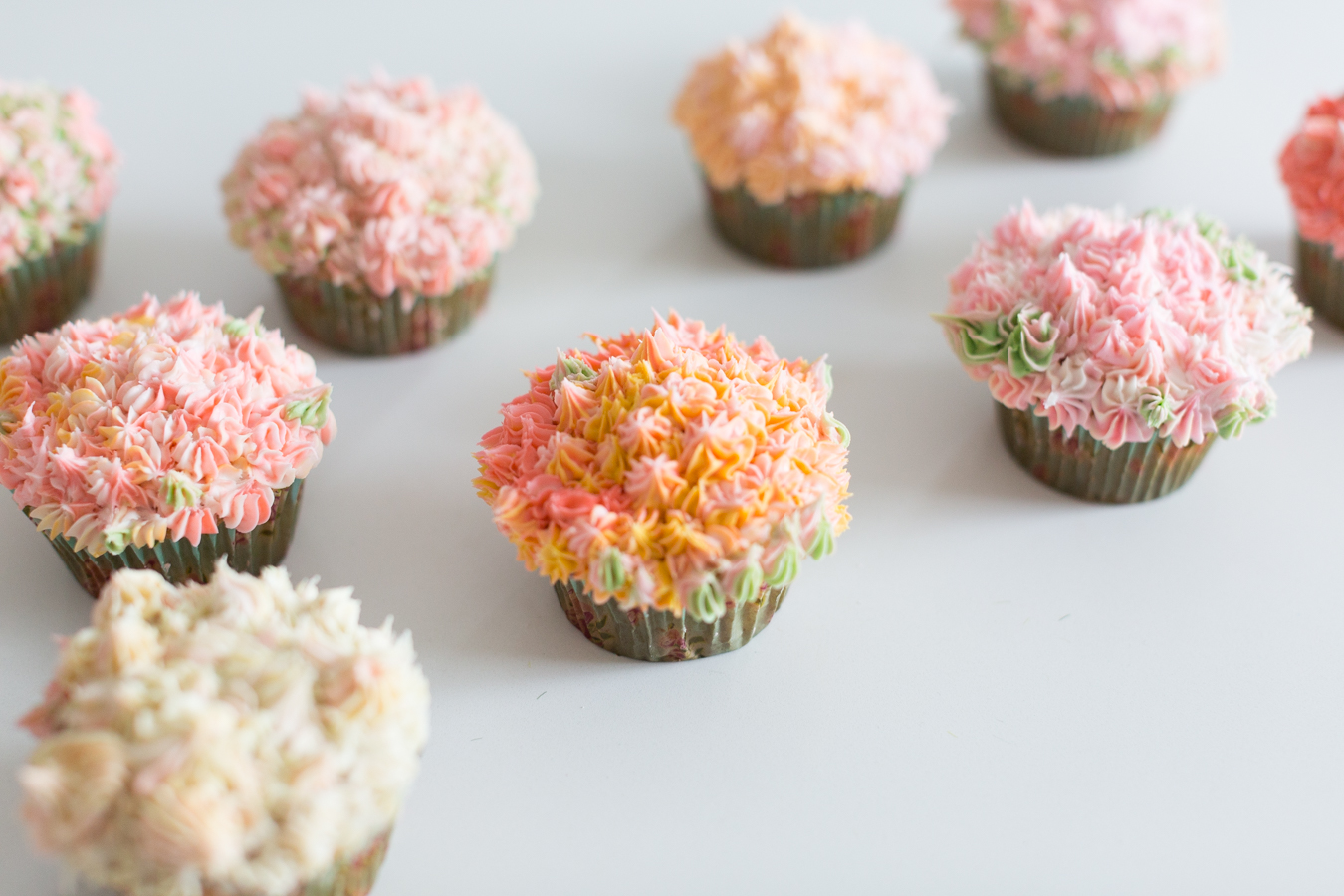 I filled the piping bag with various shades of pinks and peaches and even a little bit of green and piped several little buds onto the cupcakes…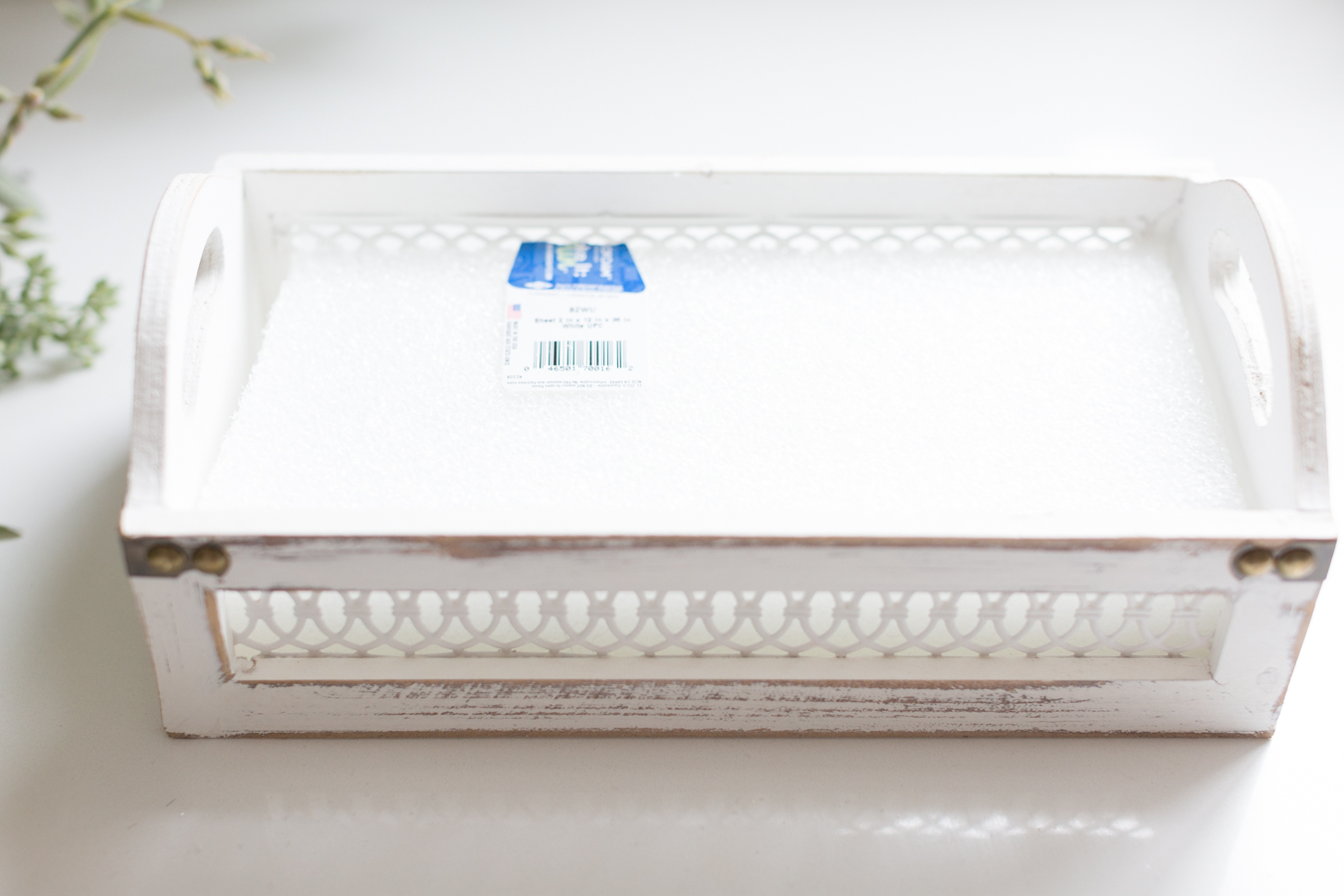 I picked up this cute little tray at Michaels and placed some foam at the bottom…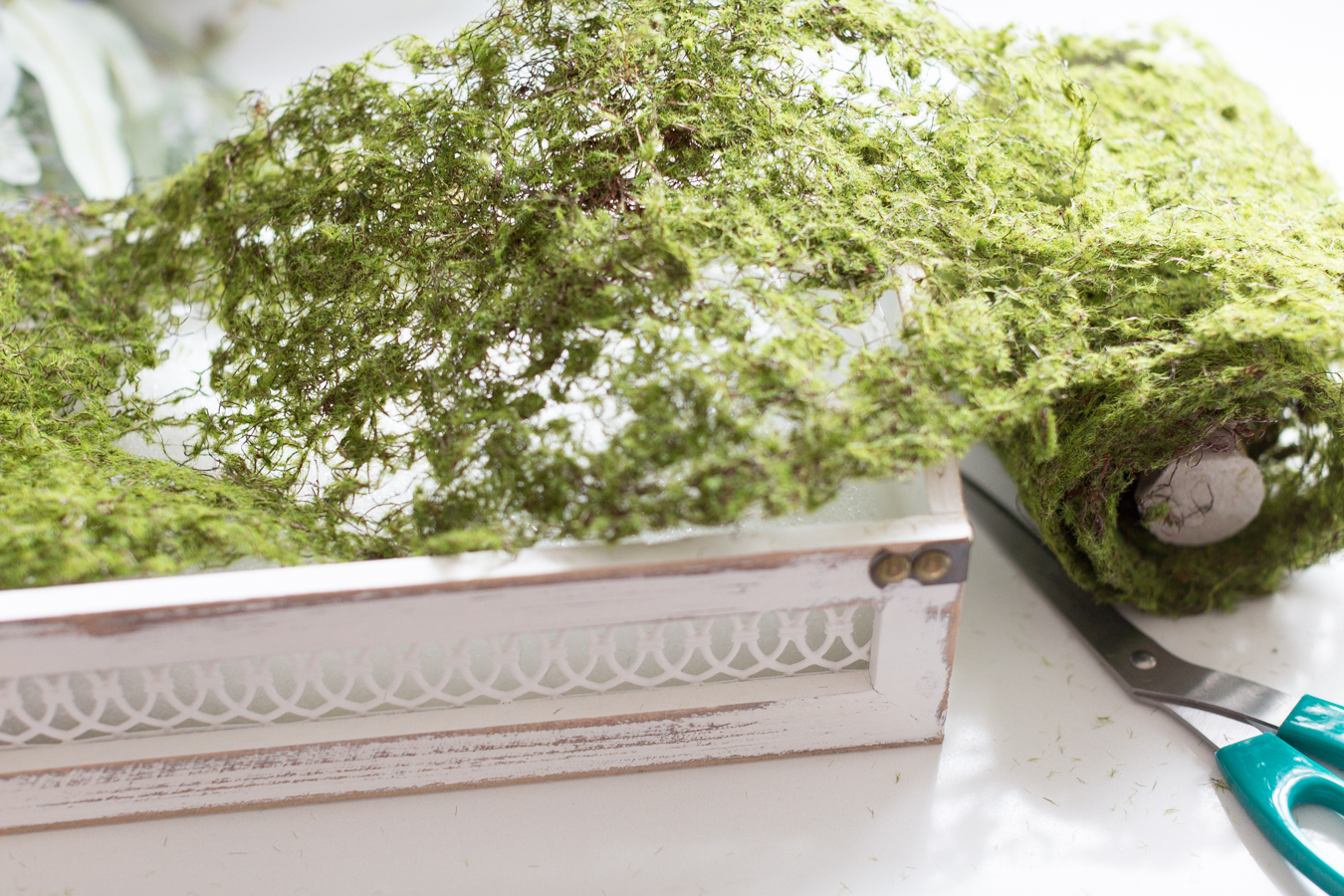 I then covered the foam with moss ribbon…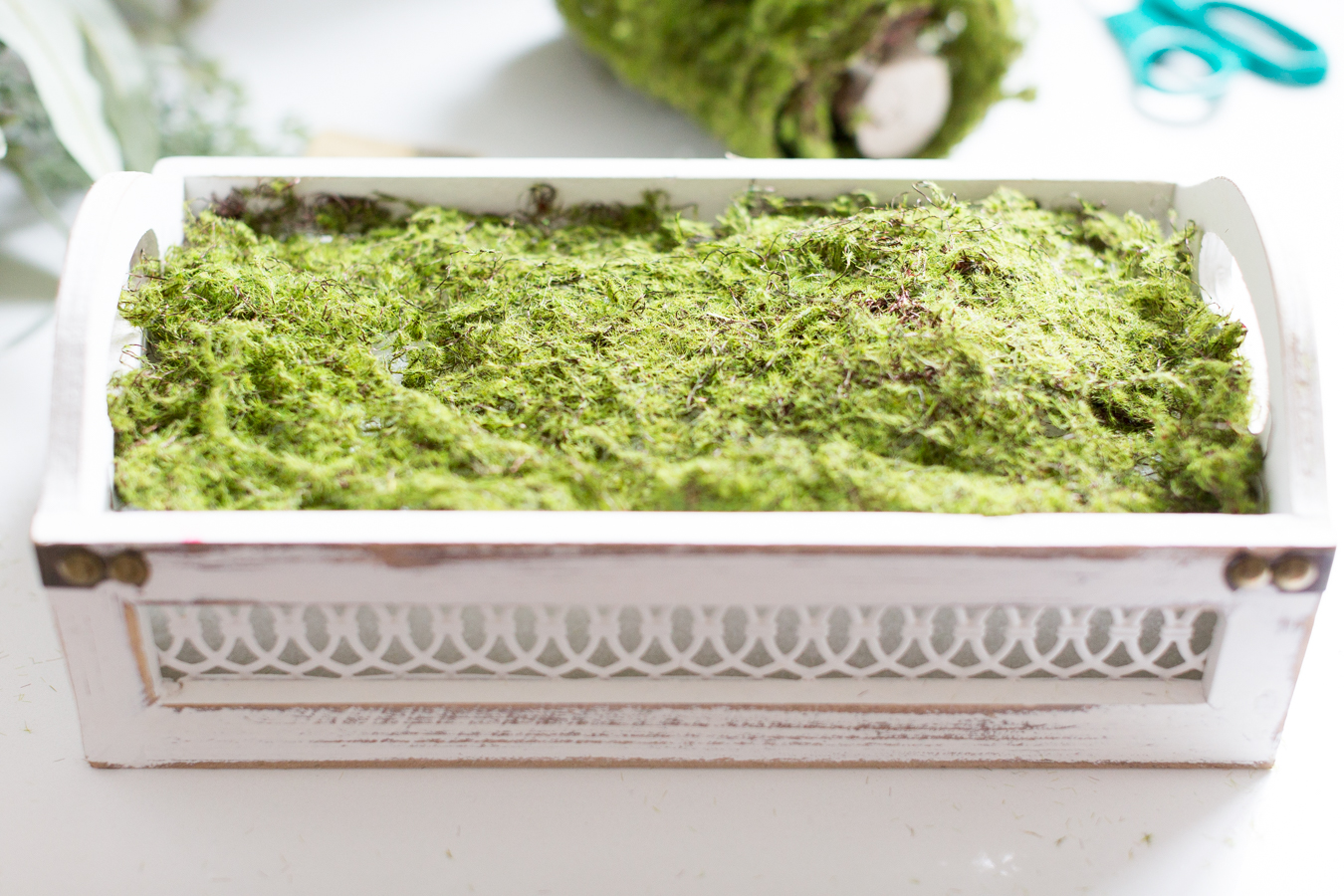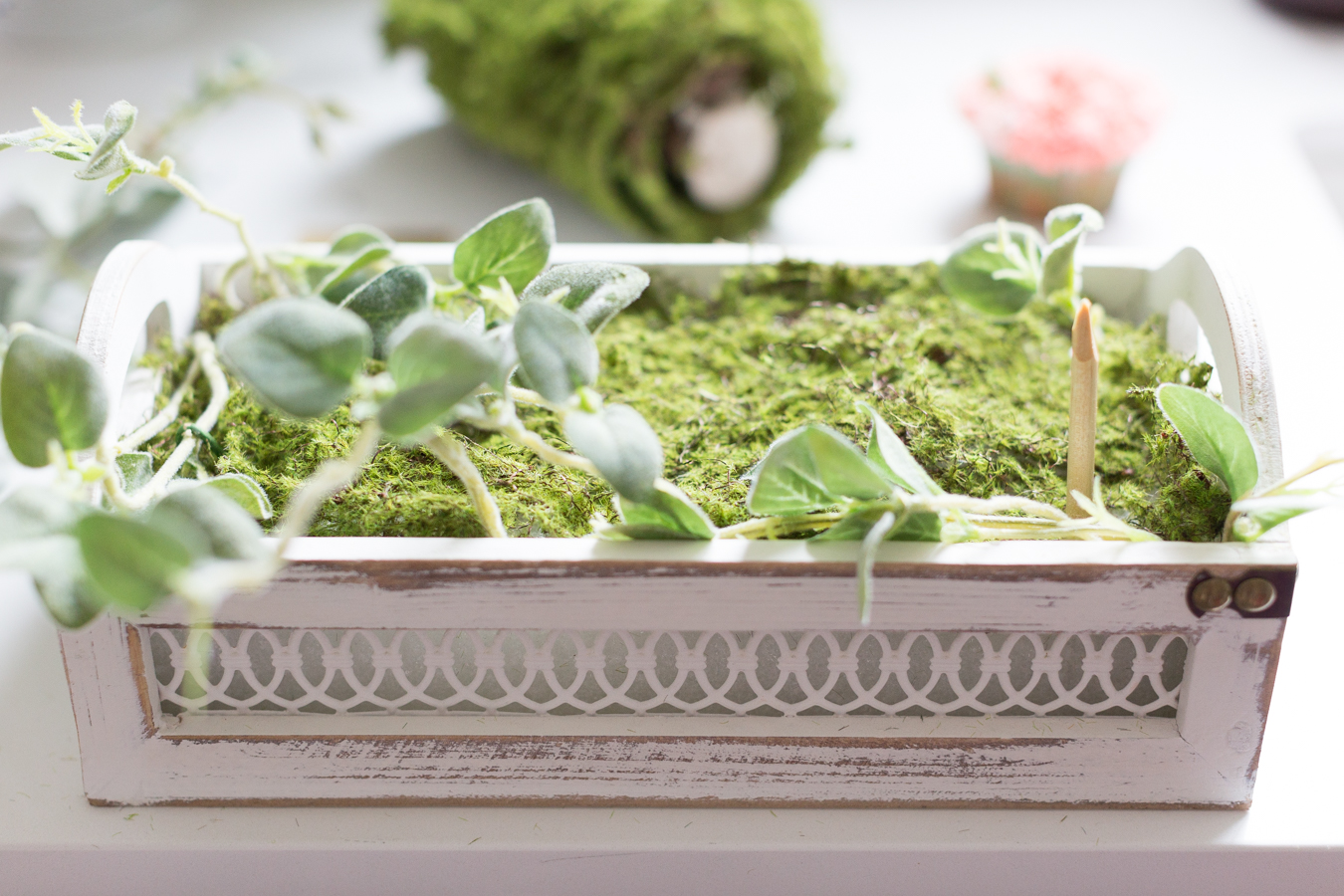 And inserted a few faux leaves here and there…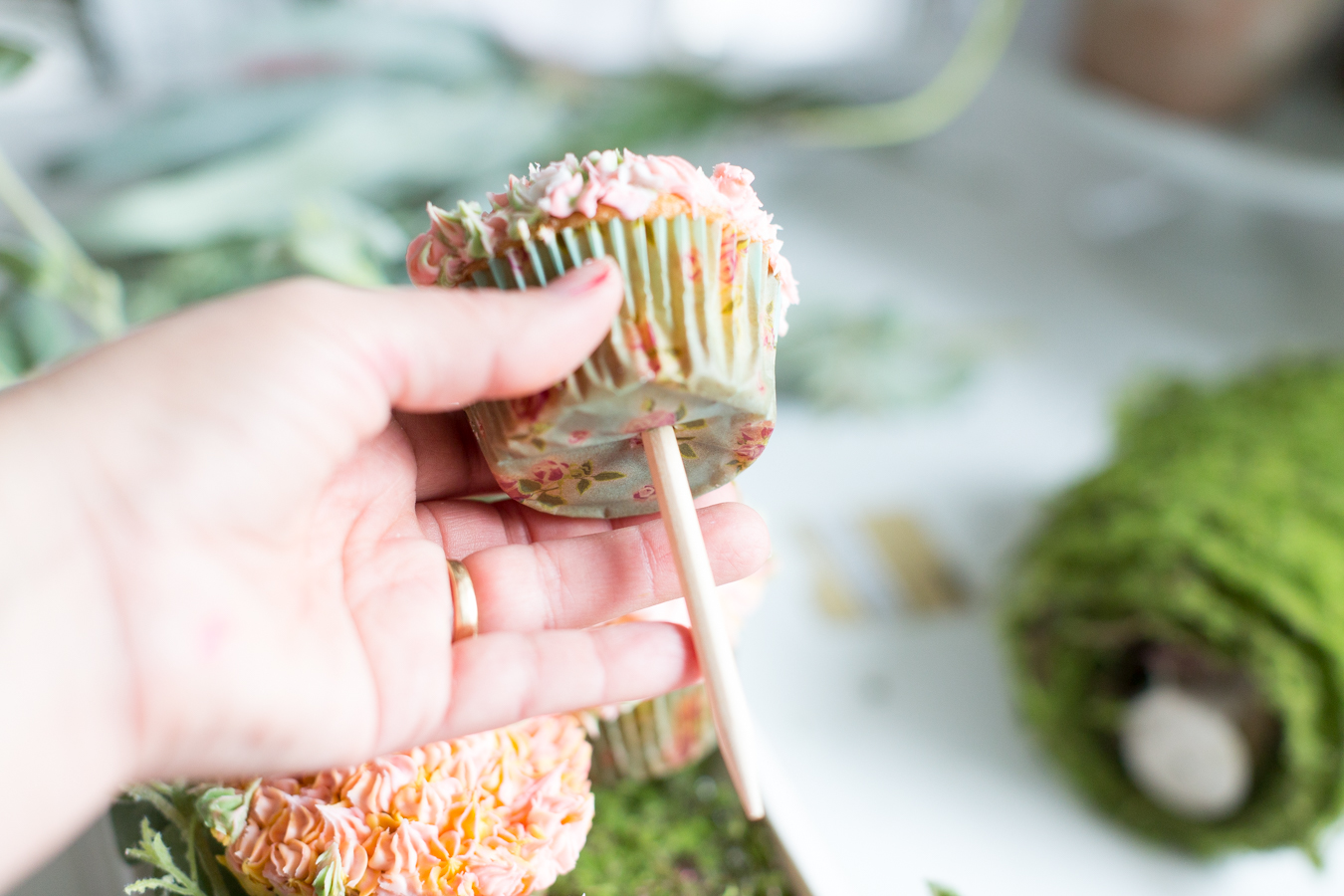 I used some skewers and poked them through the bottom of the cupcake and inserted them onto the foam…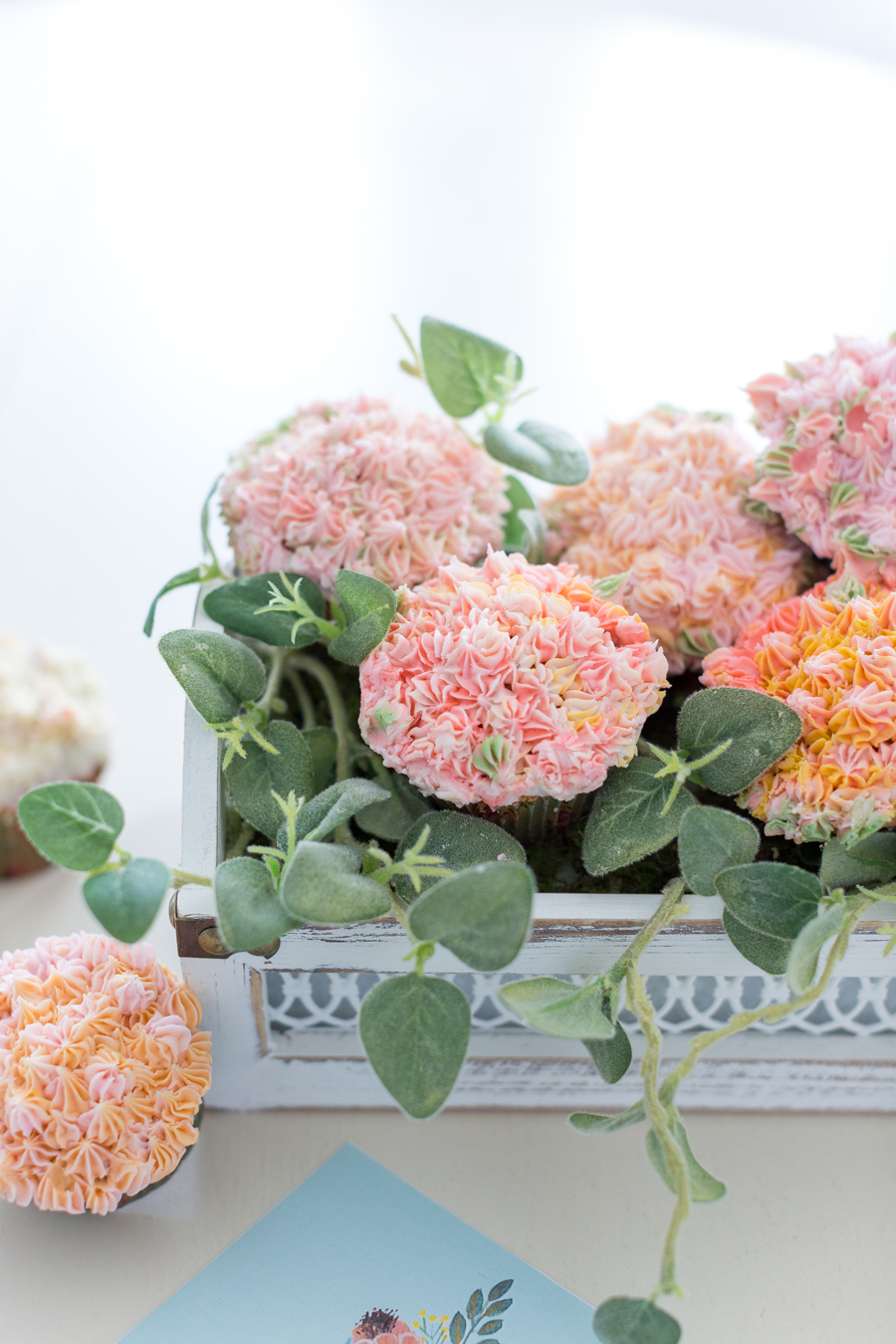 I think these would make an adorable gift for Mother's day, a baby shower, or a garden party.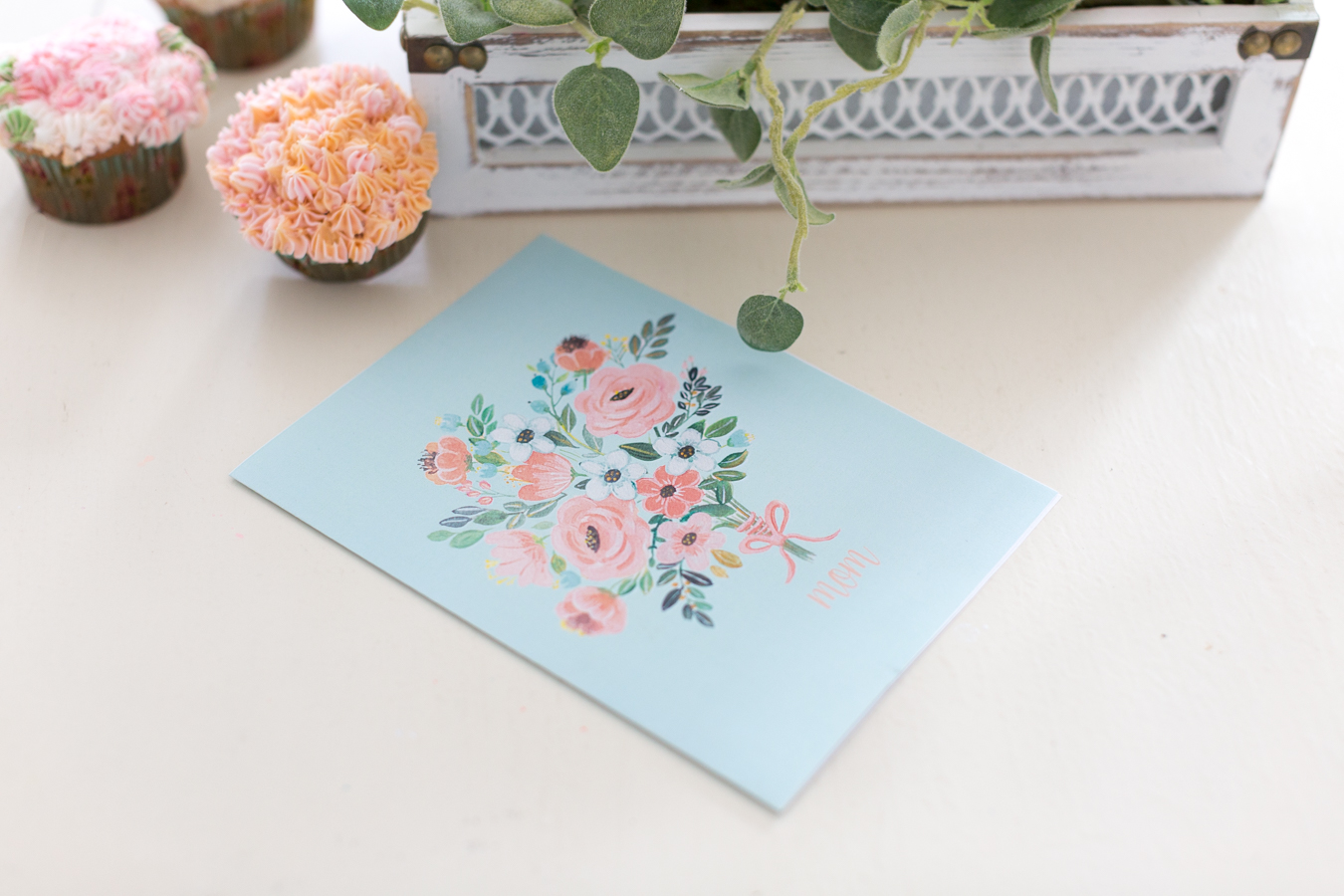 I also painted some painterly flowers and made them into Mother's day cards…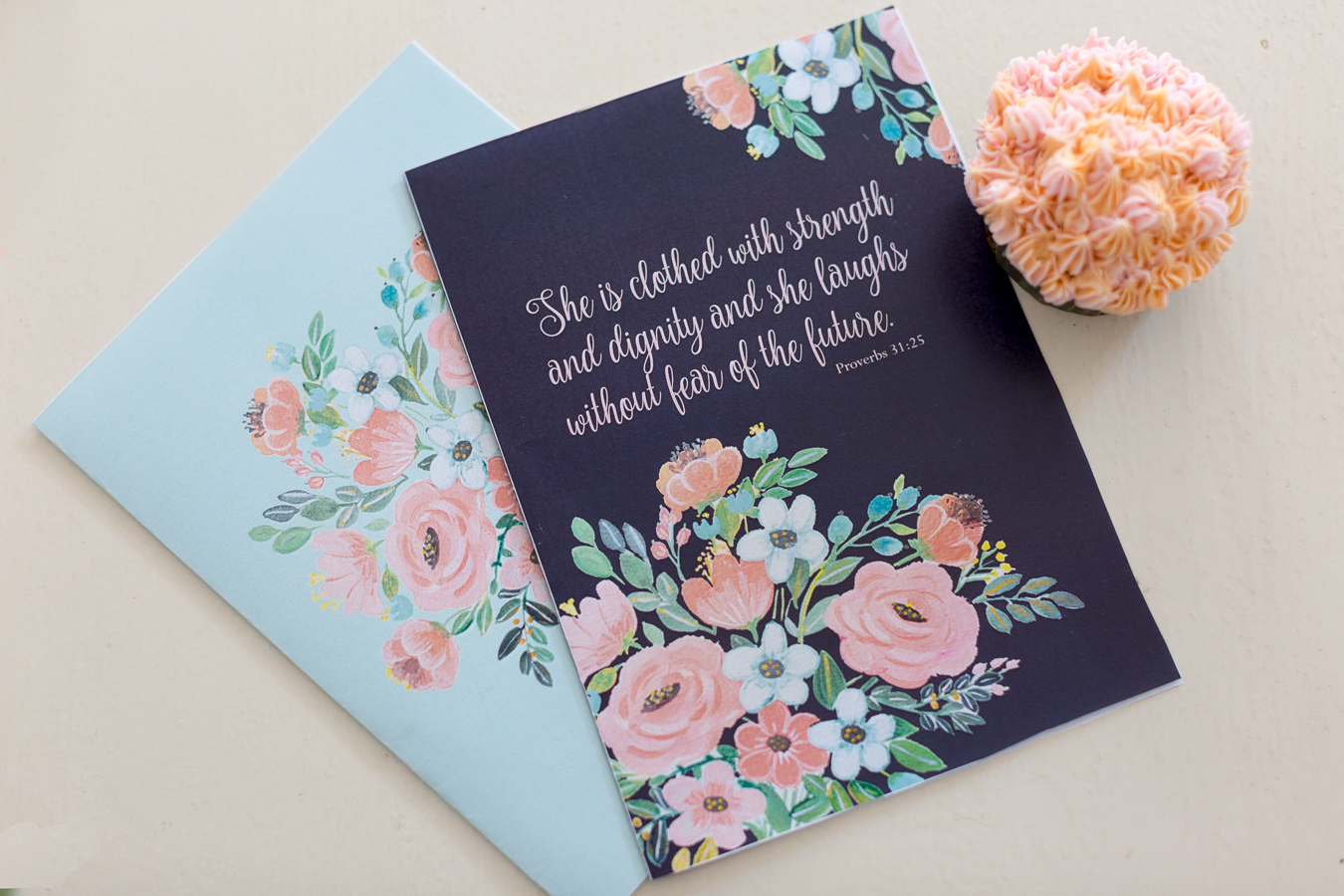 You can go HERE to download your Mother's day card if you wish. There are four different ones to choose from…:)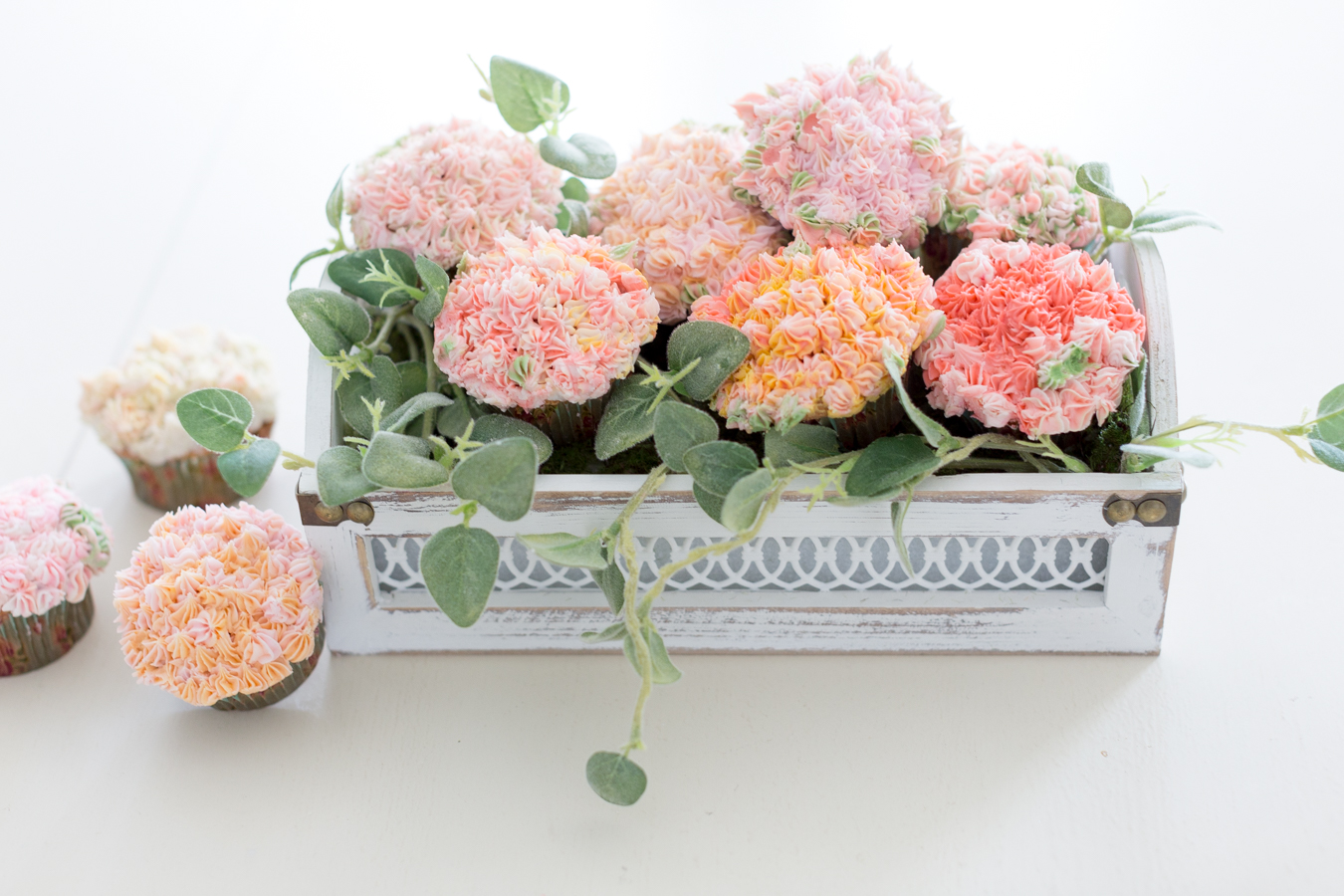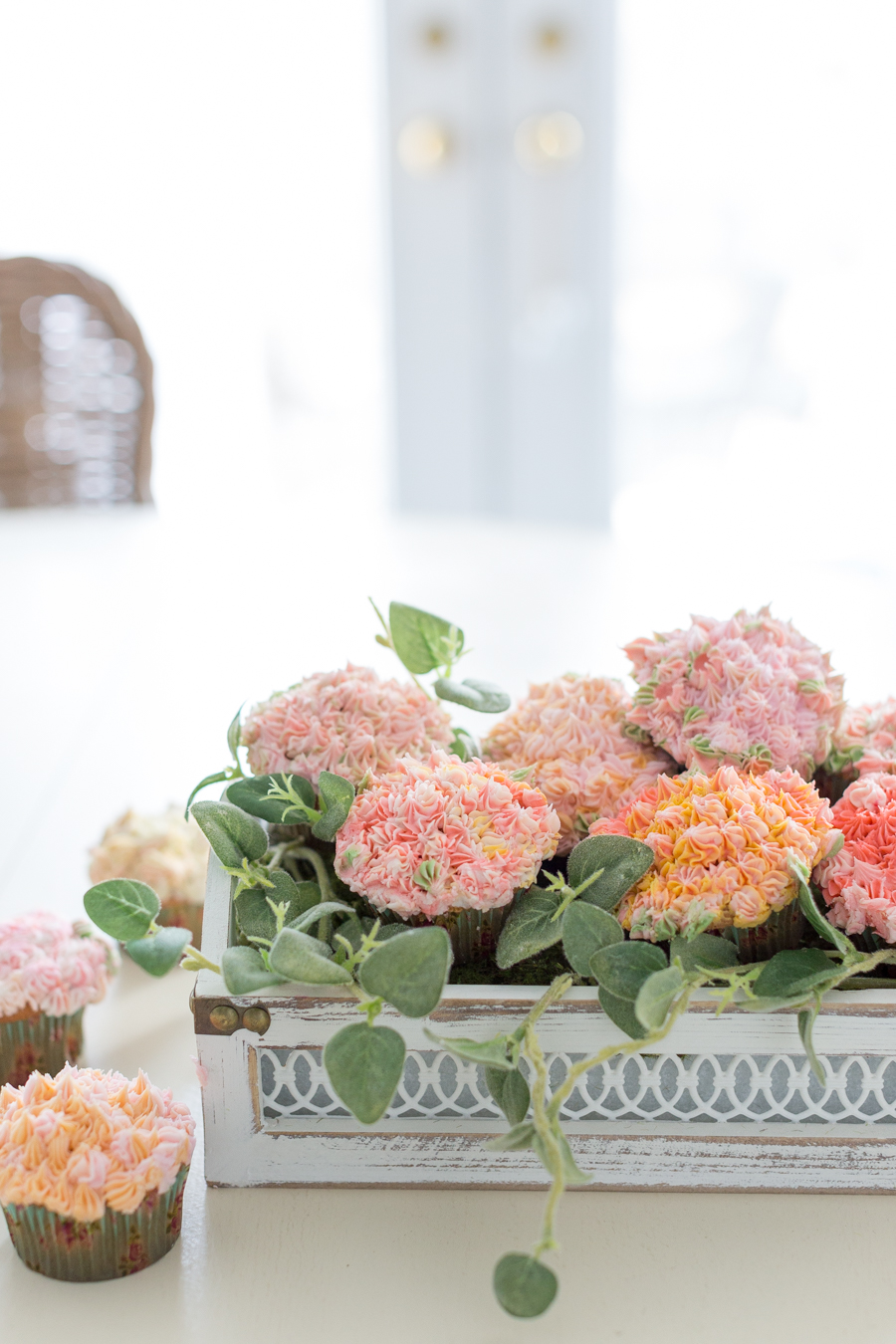 Don't forget to check out custom curated gifts for every mom on Michaels.com

For more inspiration, make sure you visit Michaels' blog, The Glue String, to see the rest of the Michaels Makers' Mother's Day project ideas.
Thank you so much for stopping by today.