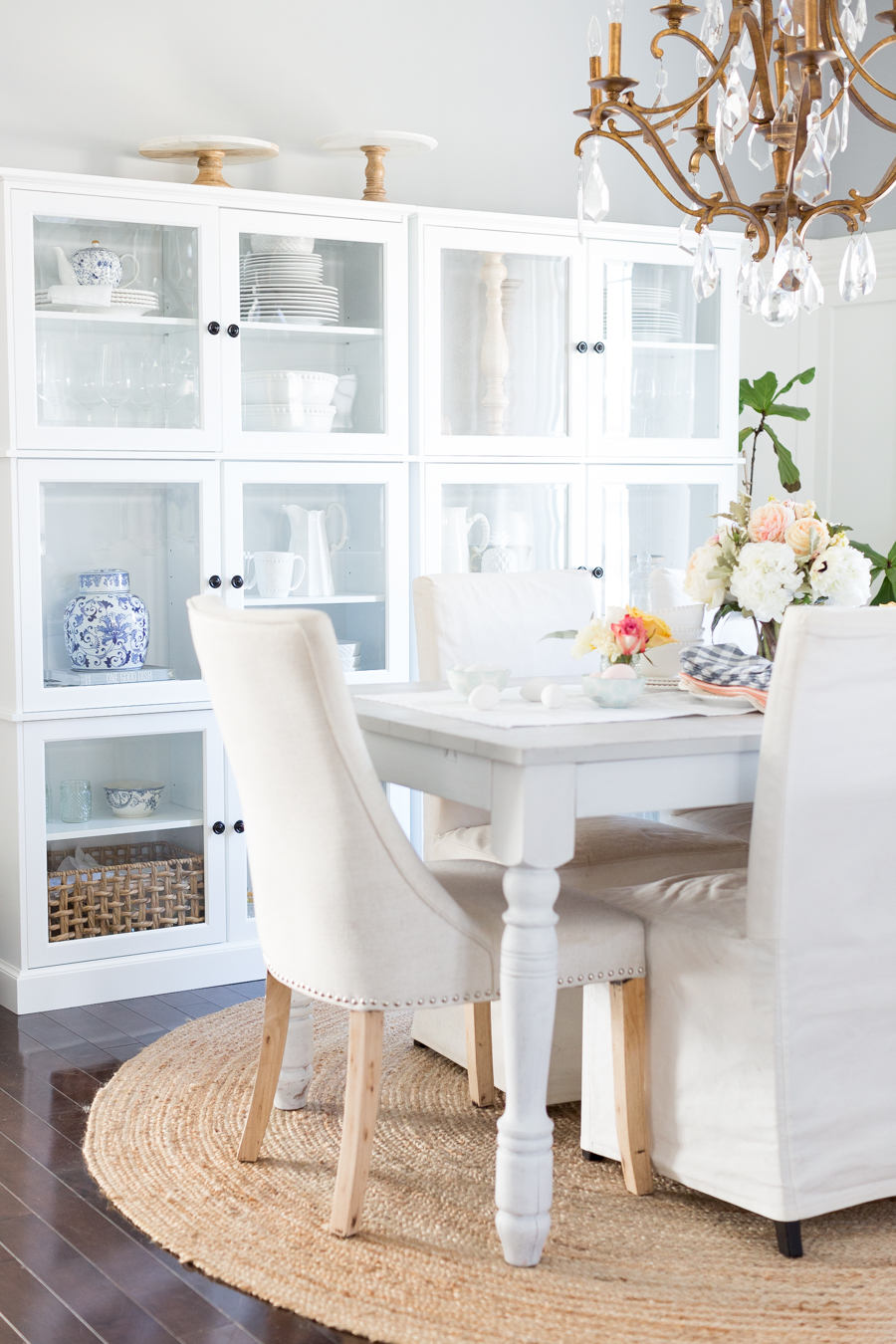 Earlier this week I shared some pretty tablescapes and got some questions in regards to our cabinets in our dining room.  You might recall our old hutch. It was one of my very first thrift store makeovers and though I still like it, I always felt that the piece was too small for this space.  So a couple of weeks ago, I ordered these Evelyn cabinets from  Canadian Tire . It's two separate pieces but I wanted them to to look like one single piece so I placed them together and I love how they fill the wall.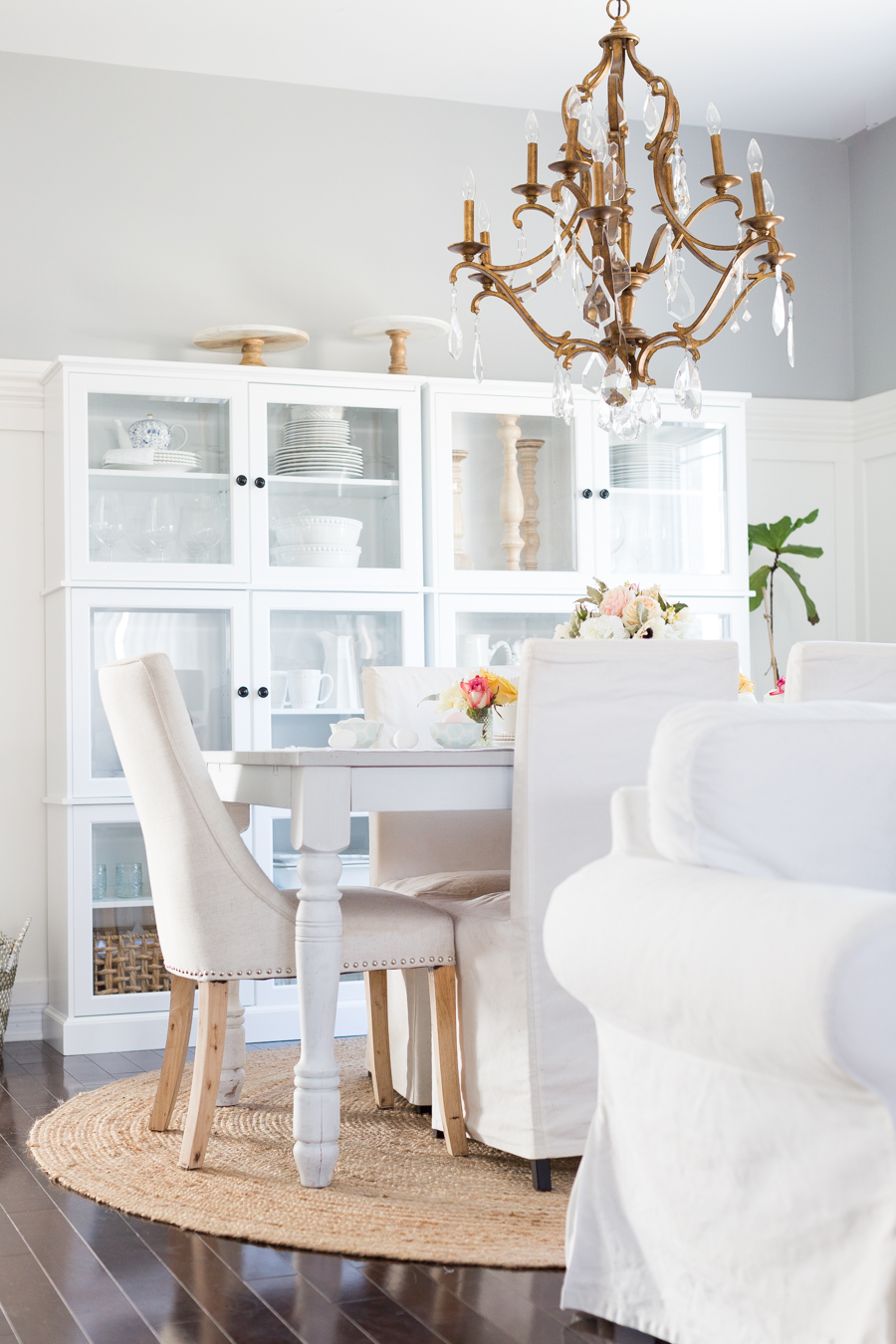 I've kept the contents very monochromatic for now but I can't wait to fill them with a little color for our Spring tour next week.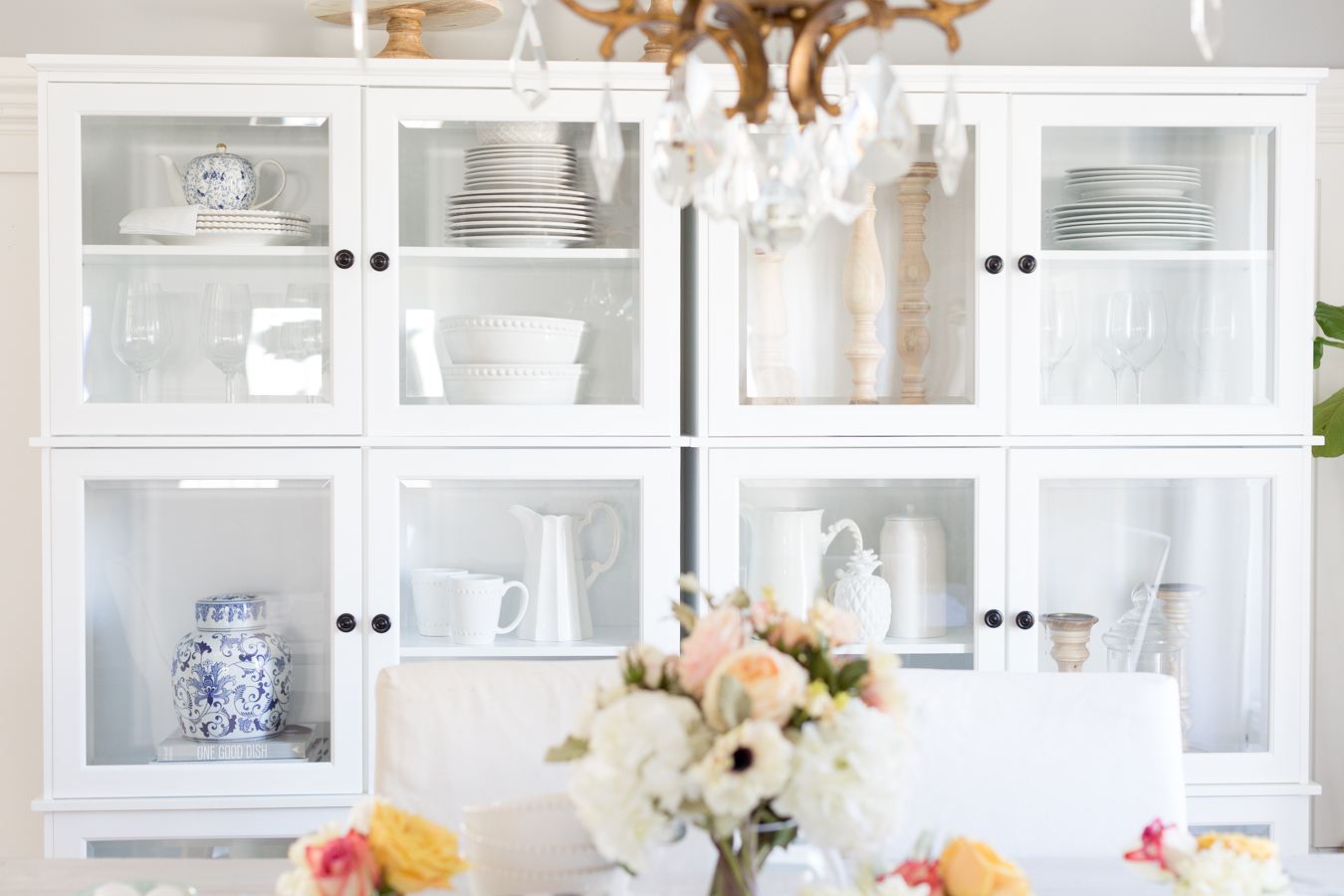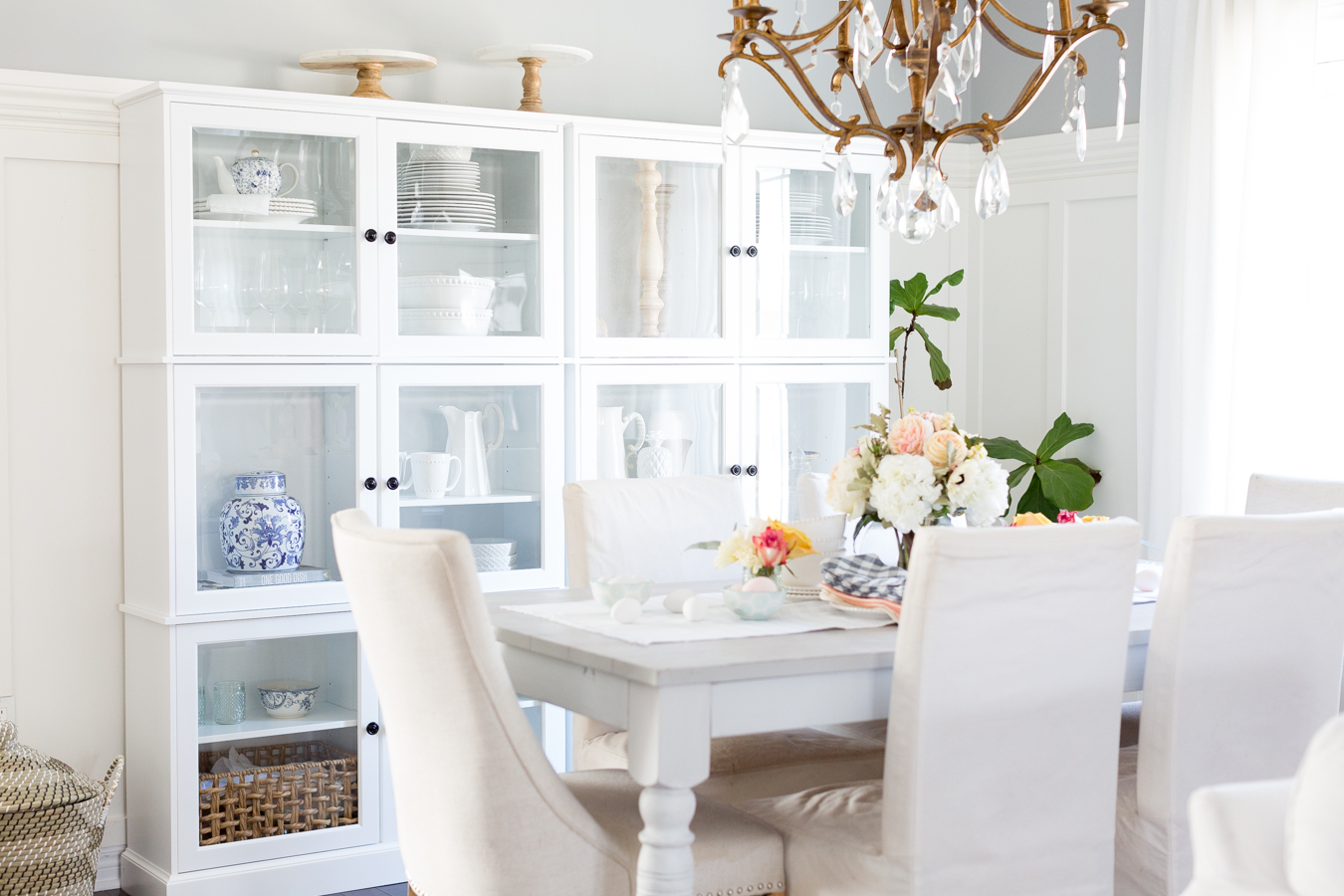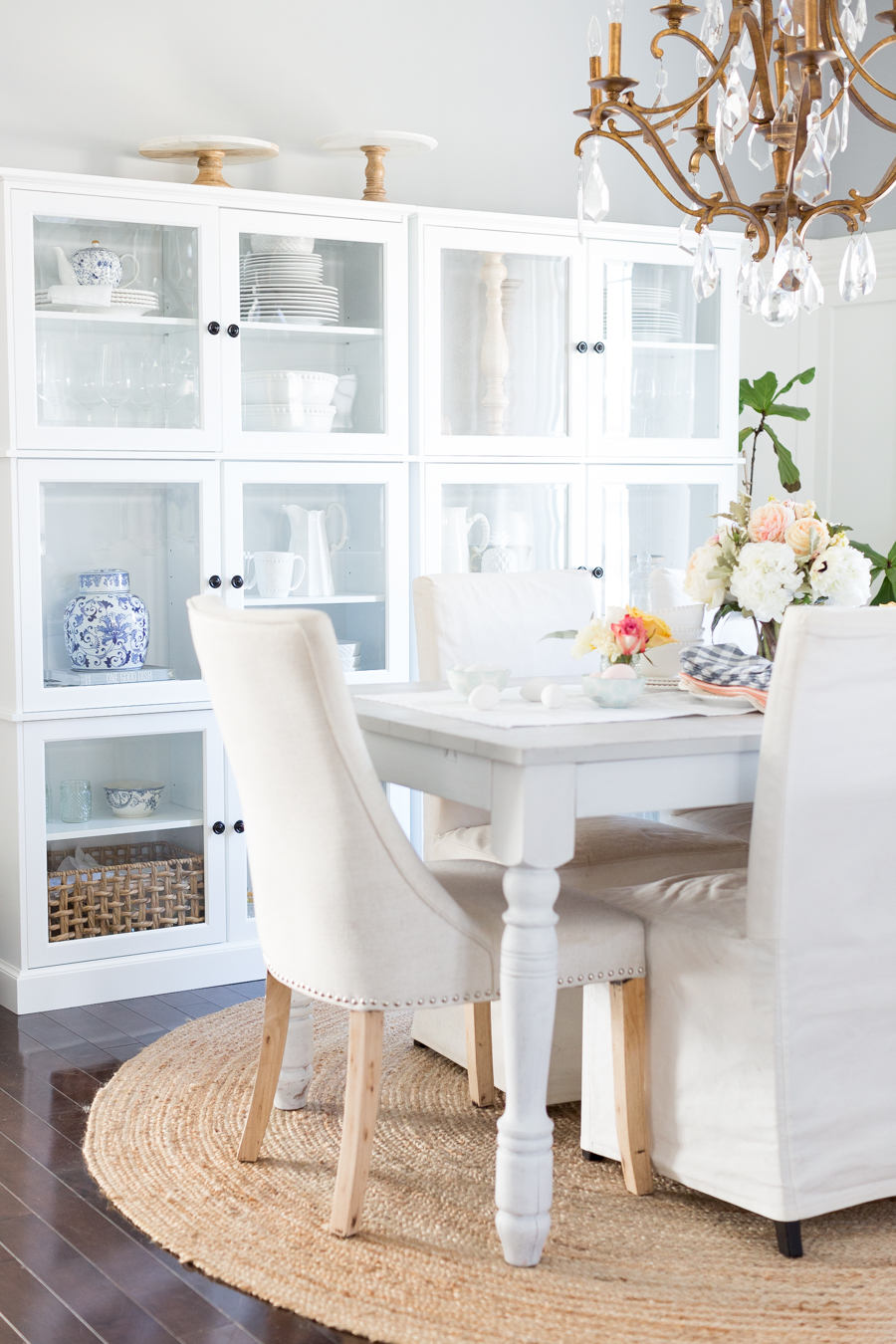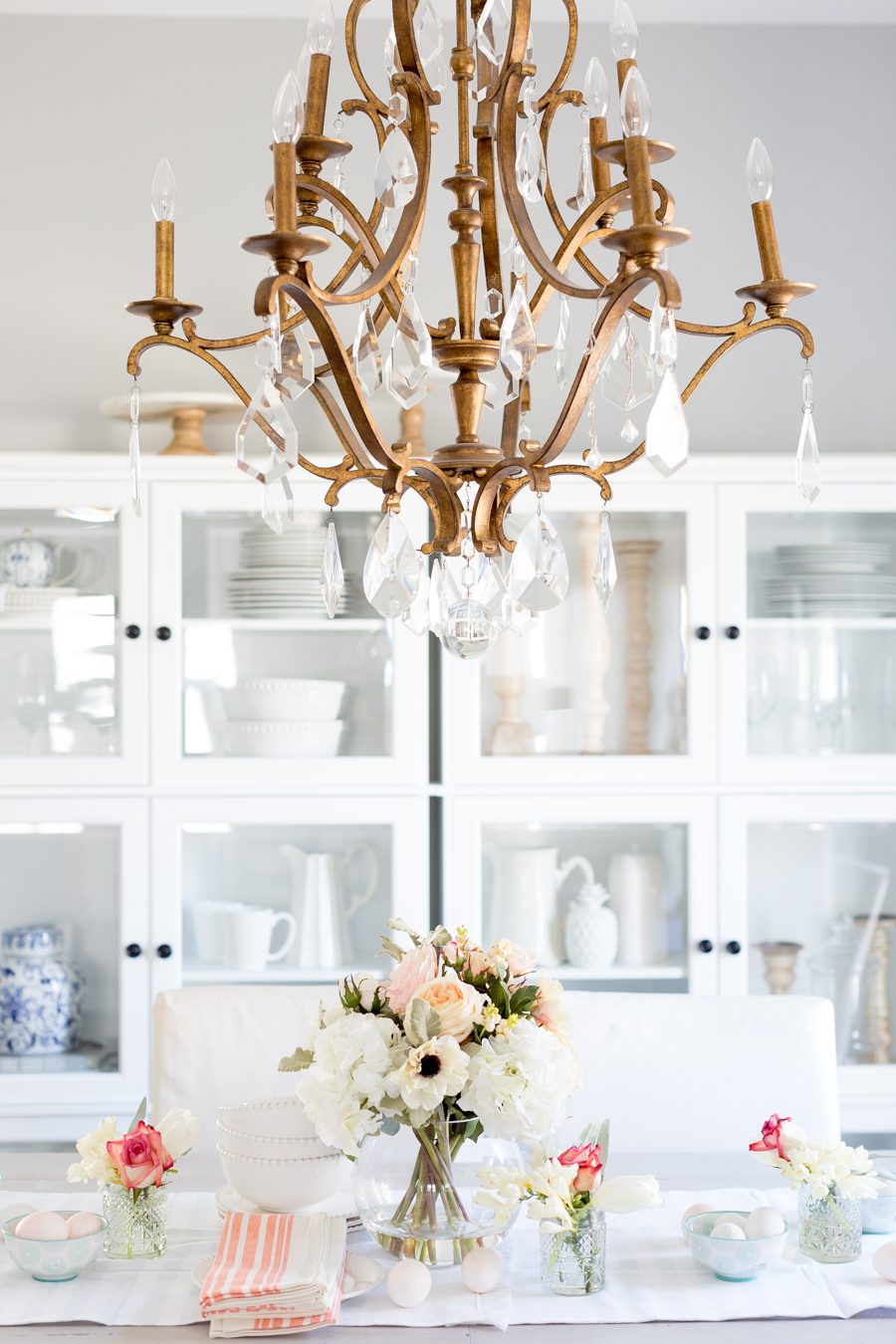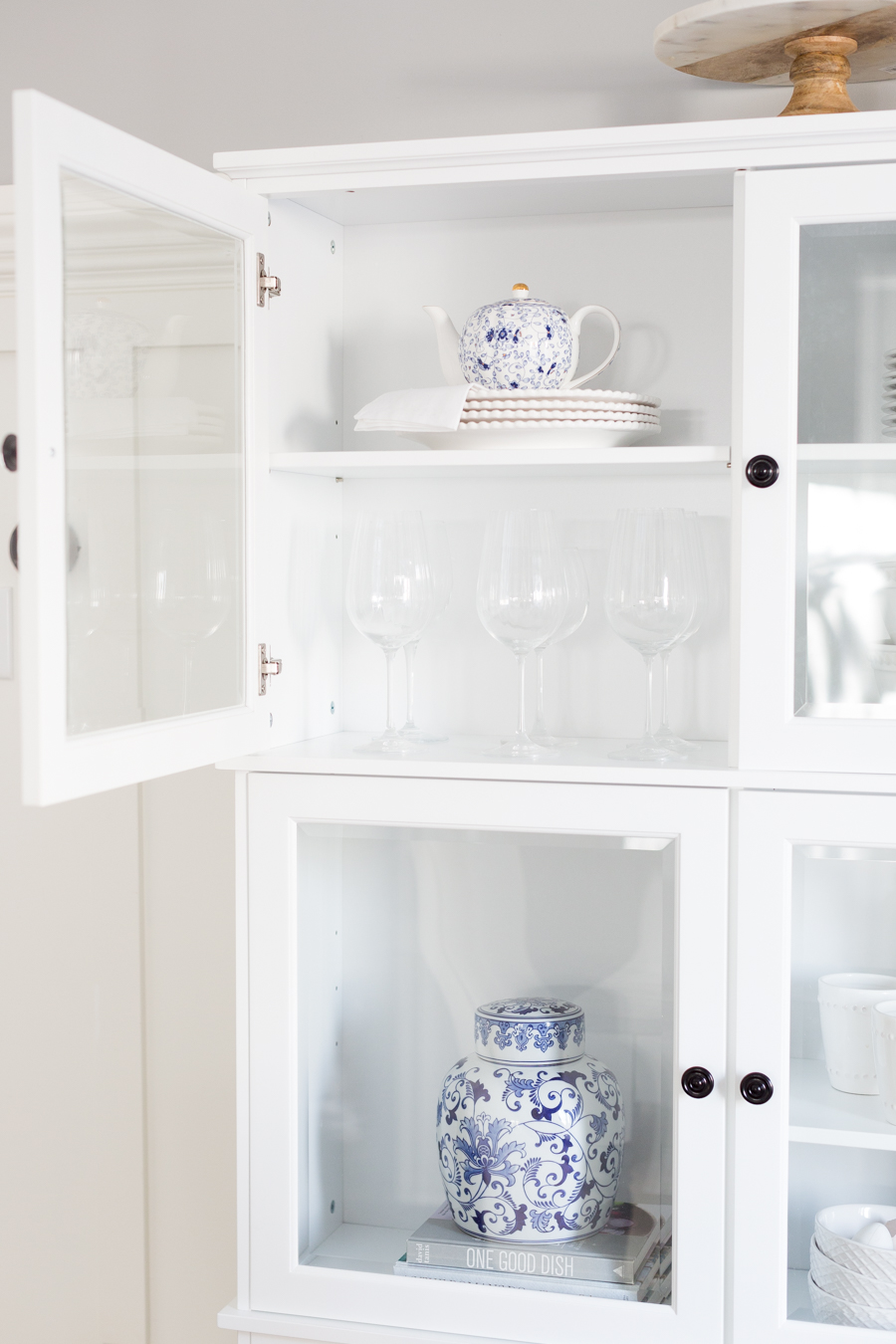 The shelves are adjustable so I had fun making some taller and some shorter…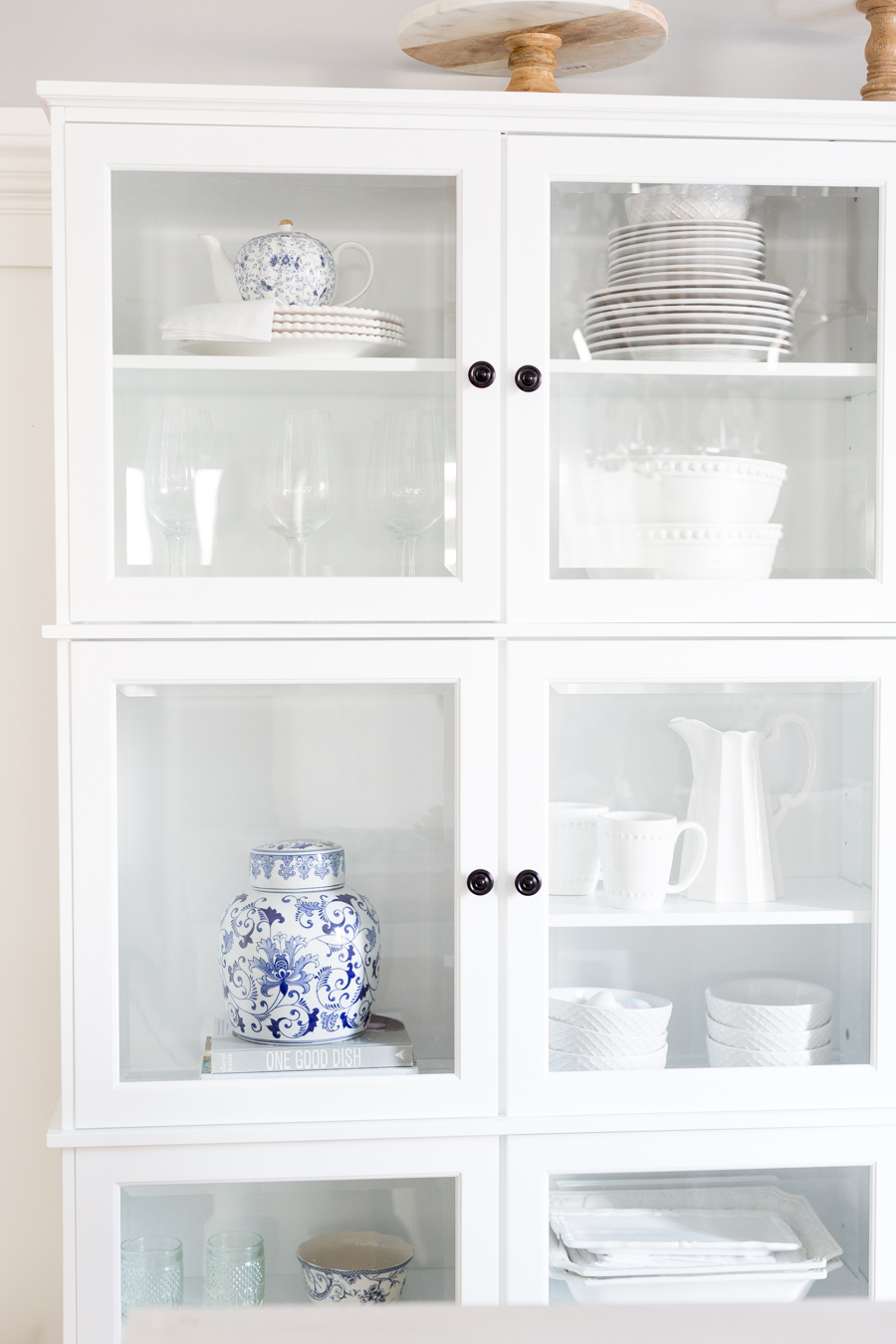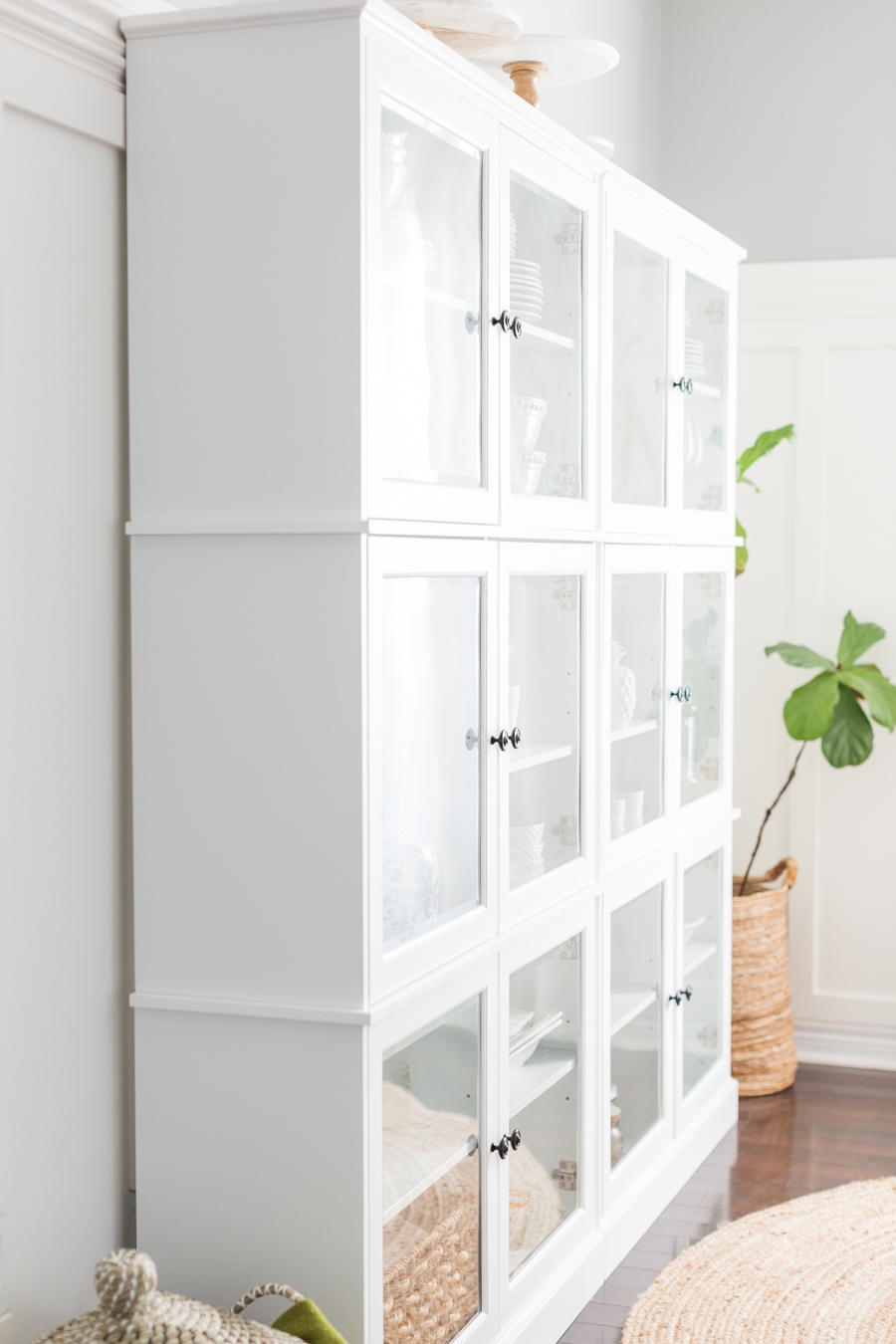 Even though it's two pieces, I think it looks like a great large piece.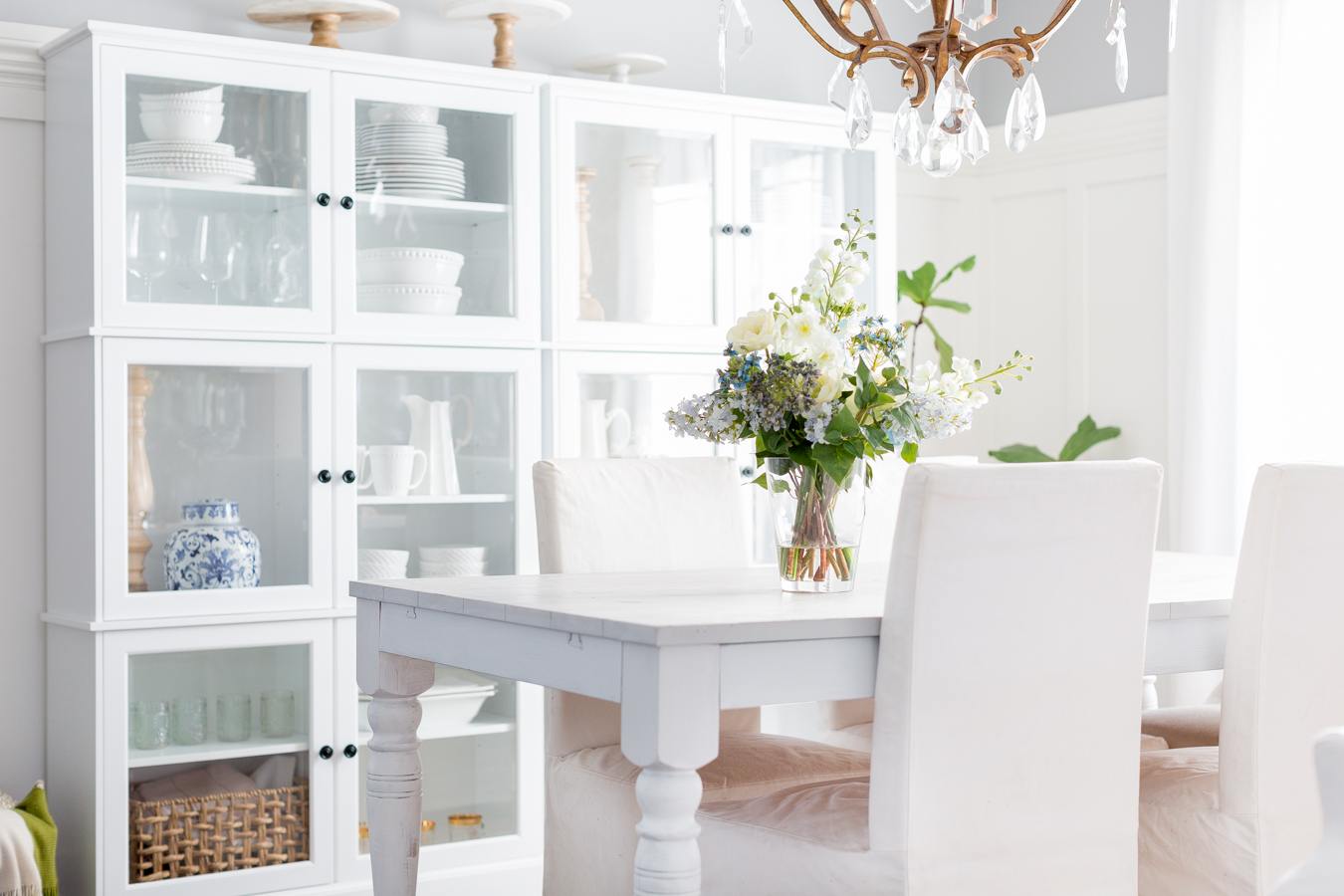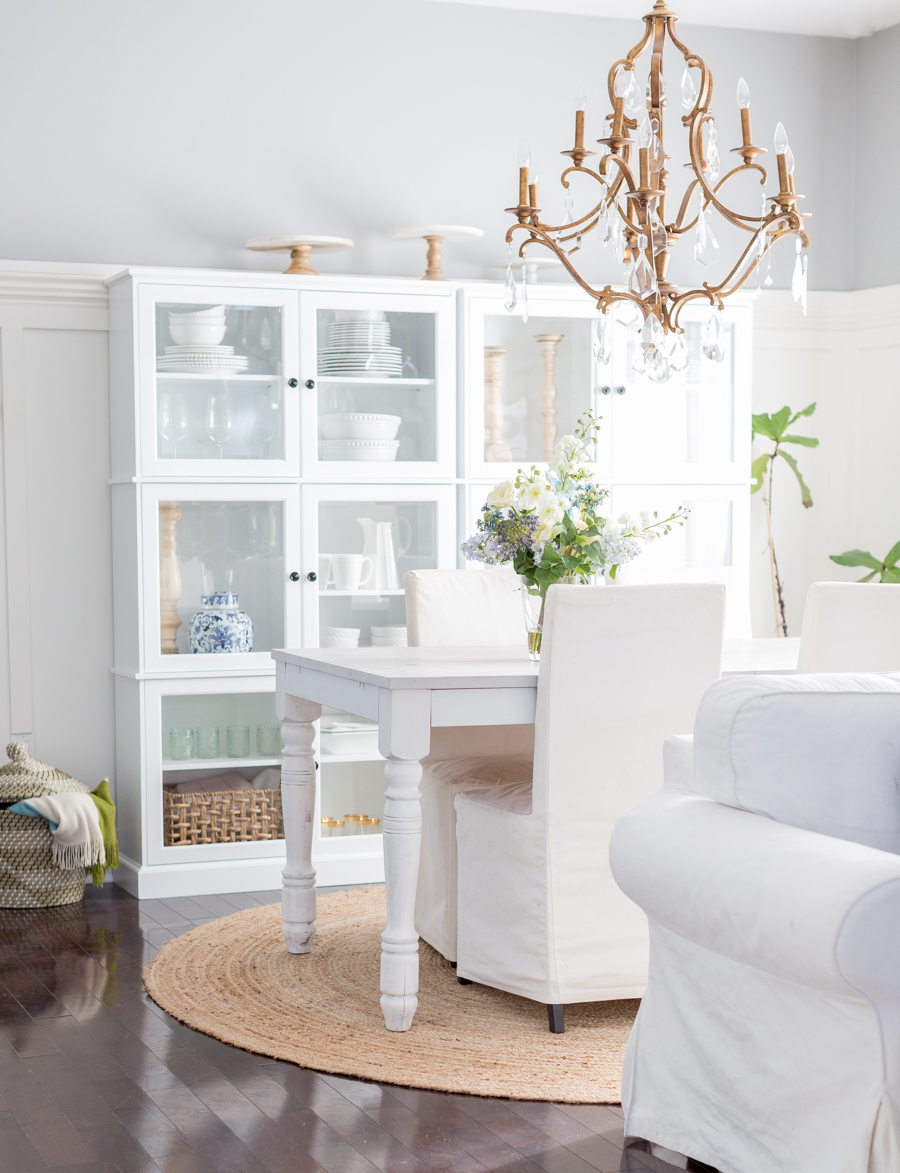 I'm happy with the amount storage it provides and to keep it from looking 'cluttered' I suggest keeping colors in the same color family or on the neutral side. 🙂 I filled it with dishes, but this could easily be filled with books or other decor items.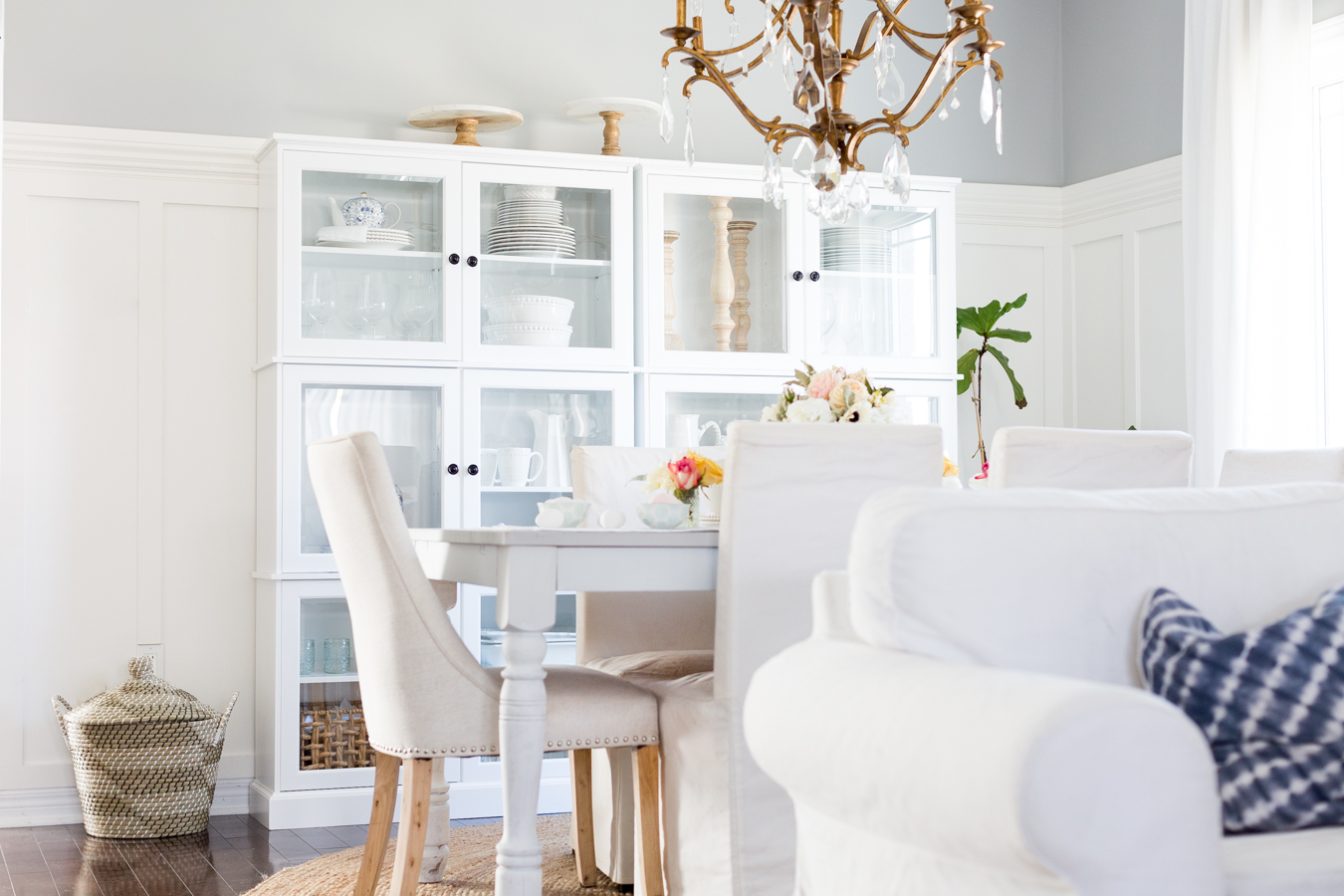 That awesome basket is also from Canadian Tire you can find it here. I'll have more details on that later on.
Let me know if you have any questions and I'll make sure to respond as soon as I can.
Thank you so much for stopping by. See you later on at The Inspiration Gallery.
Much love,
Lucy