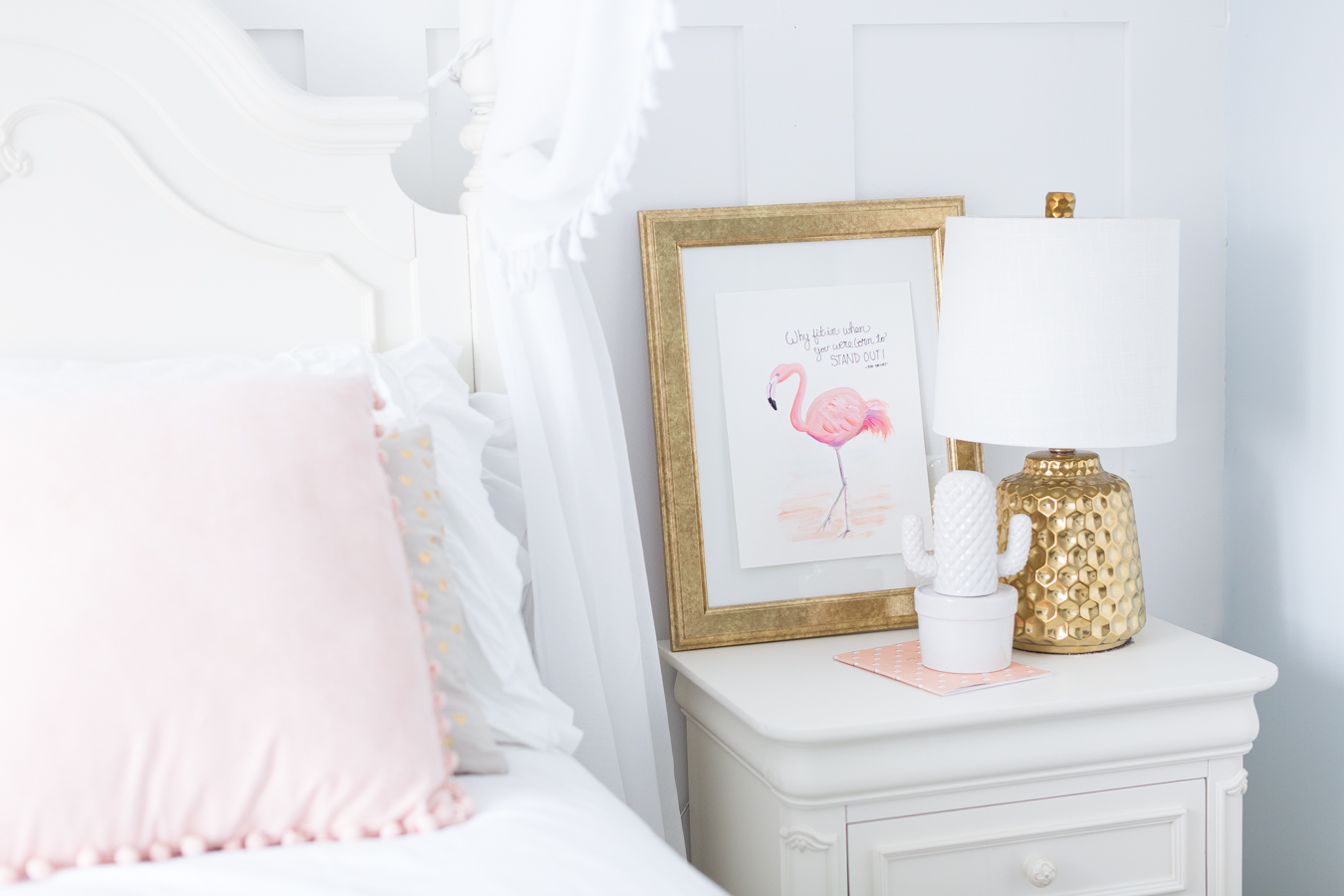 It definitely feels like February as we've had a lot of snow in the last few days and we're expecting more by tomorrow.
It's right about this time of year when I start to crave the arrival of Spring. Don't you?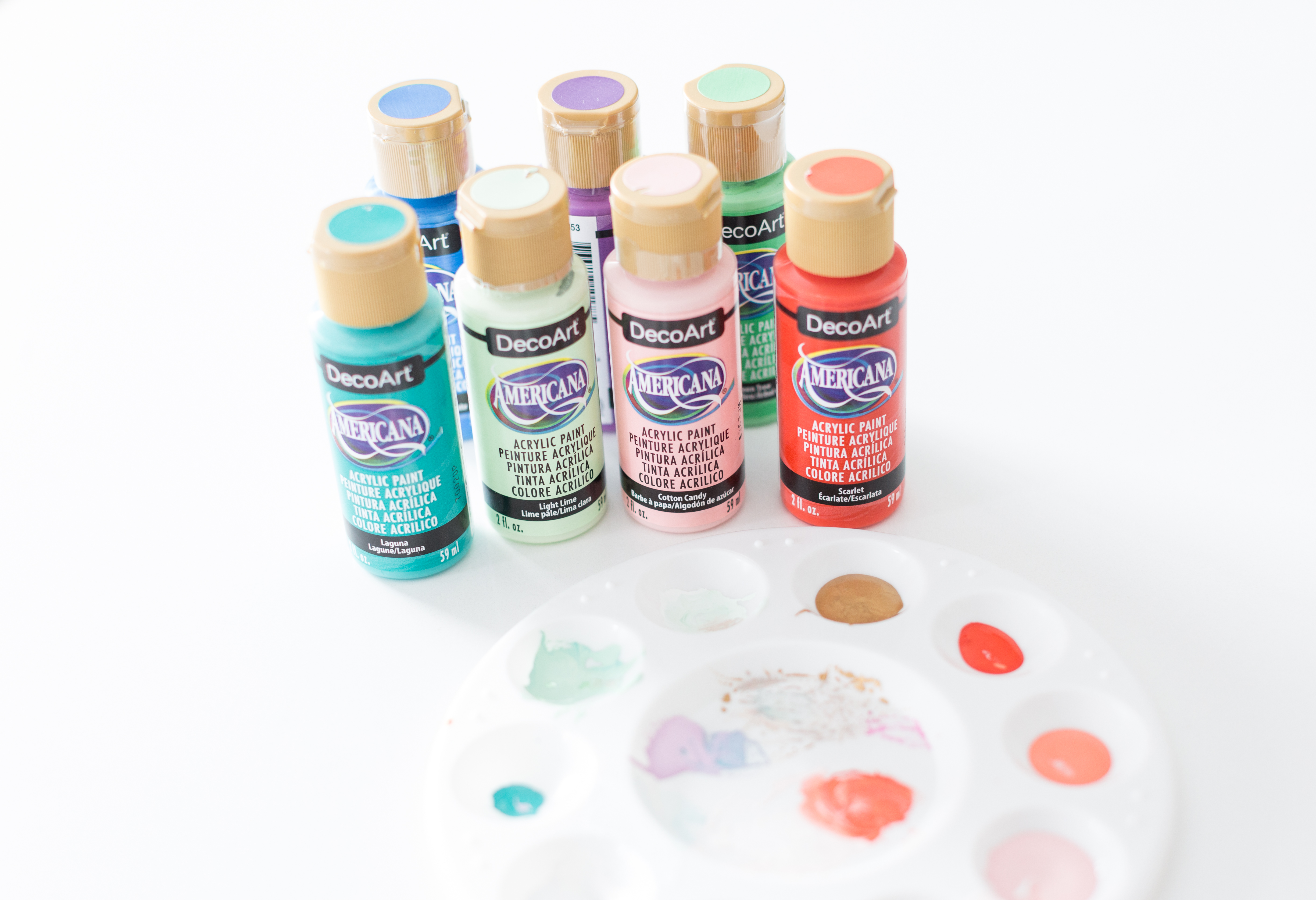 Well, I'm not bringing you a Spring project just yet, but I'm excited to share DecoArt's newest Americana colors  to get you inspired for Spring. Aren't they pretty?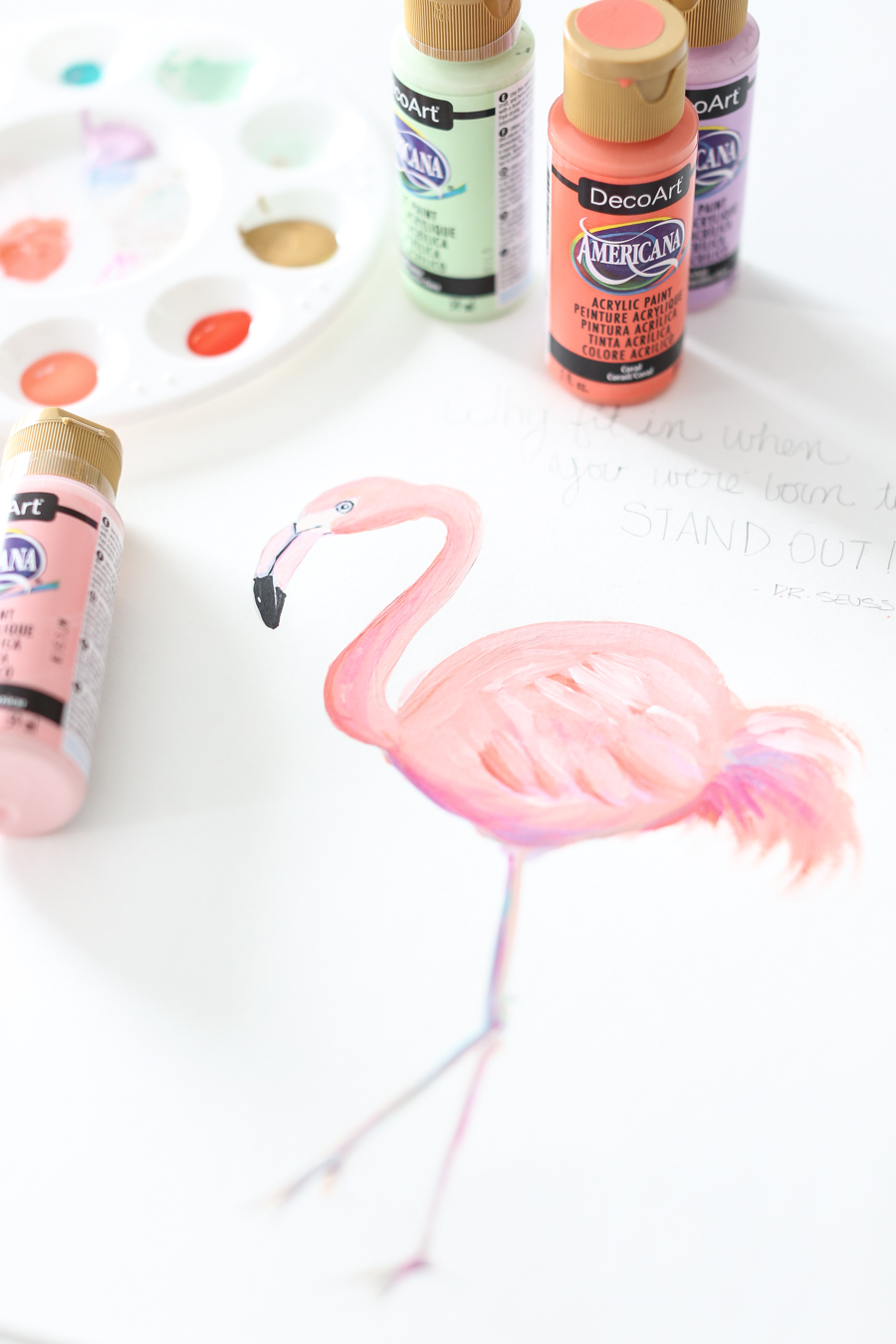 I decided that a flamingo would make a perfect subject to test the colors out. Specially the pink and coral.   I mixed them with a little white to get the various gradients of color.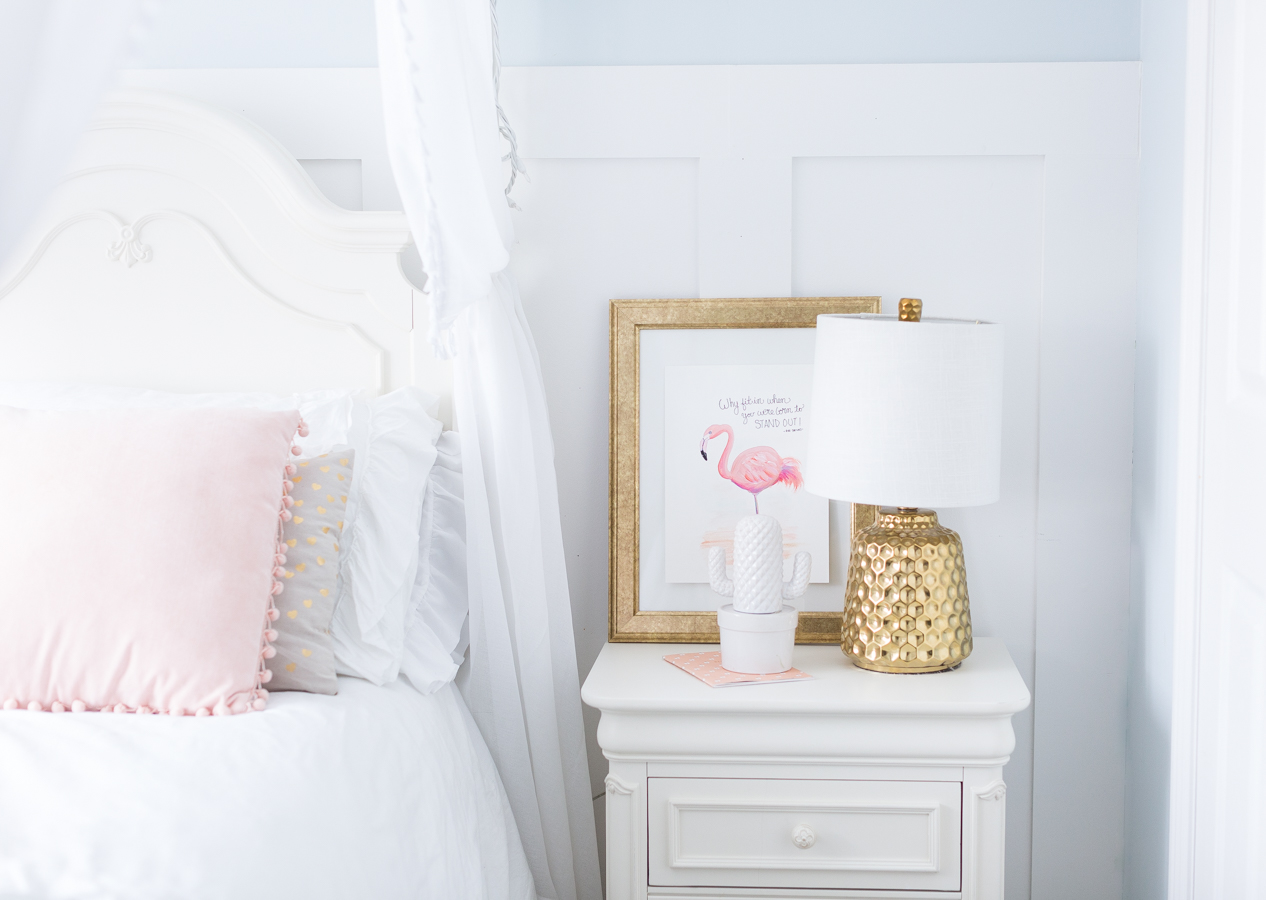 It goes perfeclyt in my daughter's room. Note: I didn't place the print behind the glass to avoid the glare.  🙂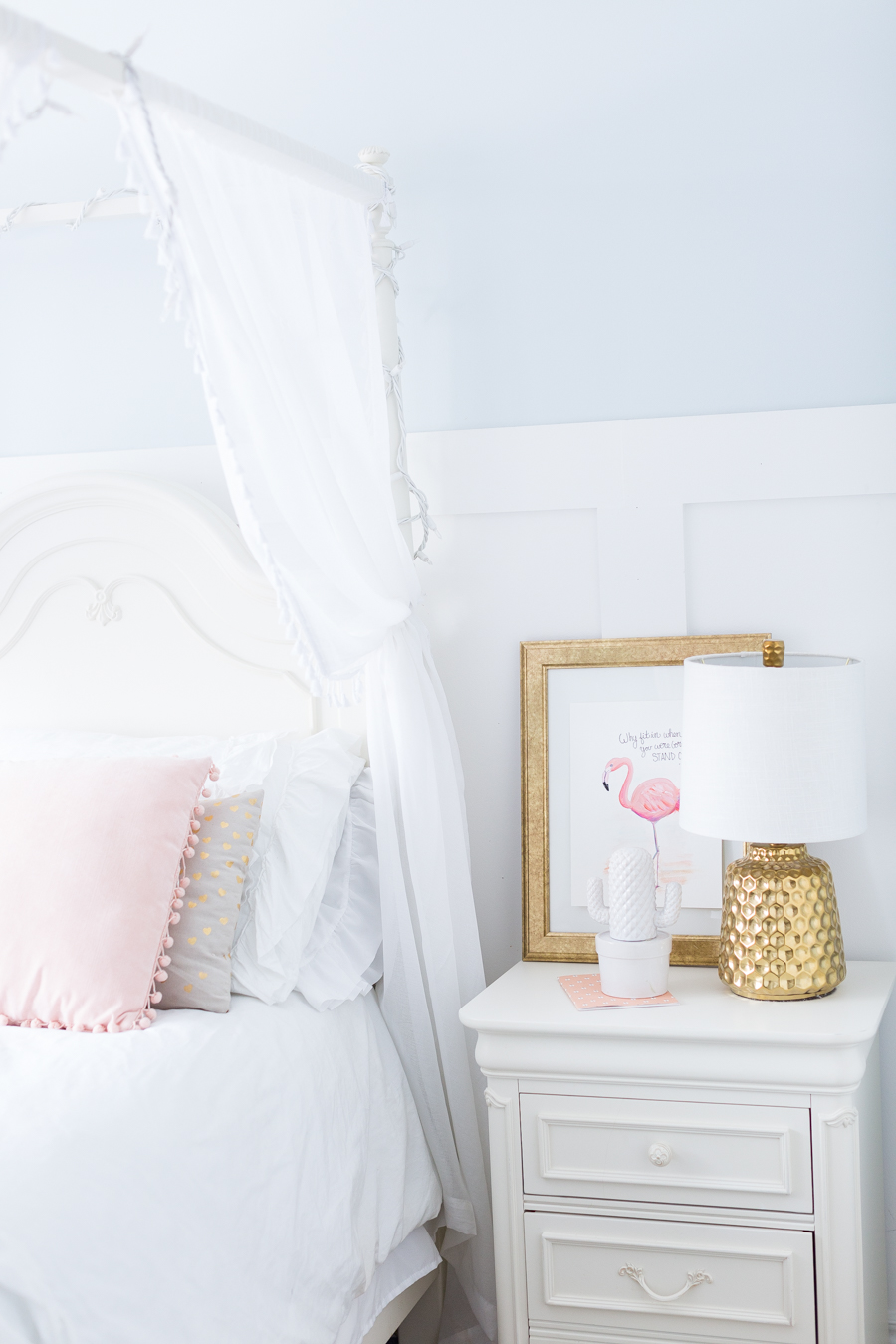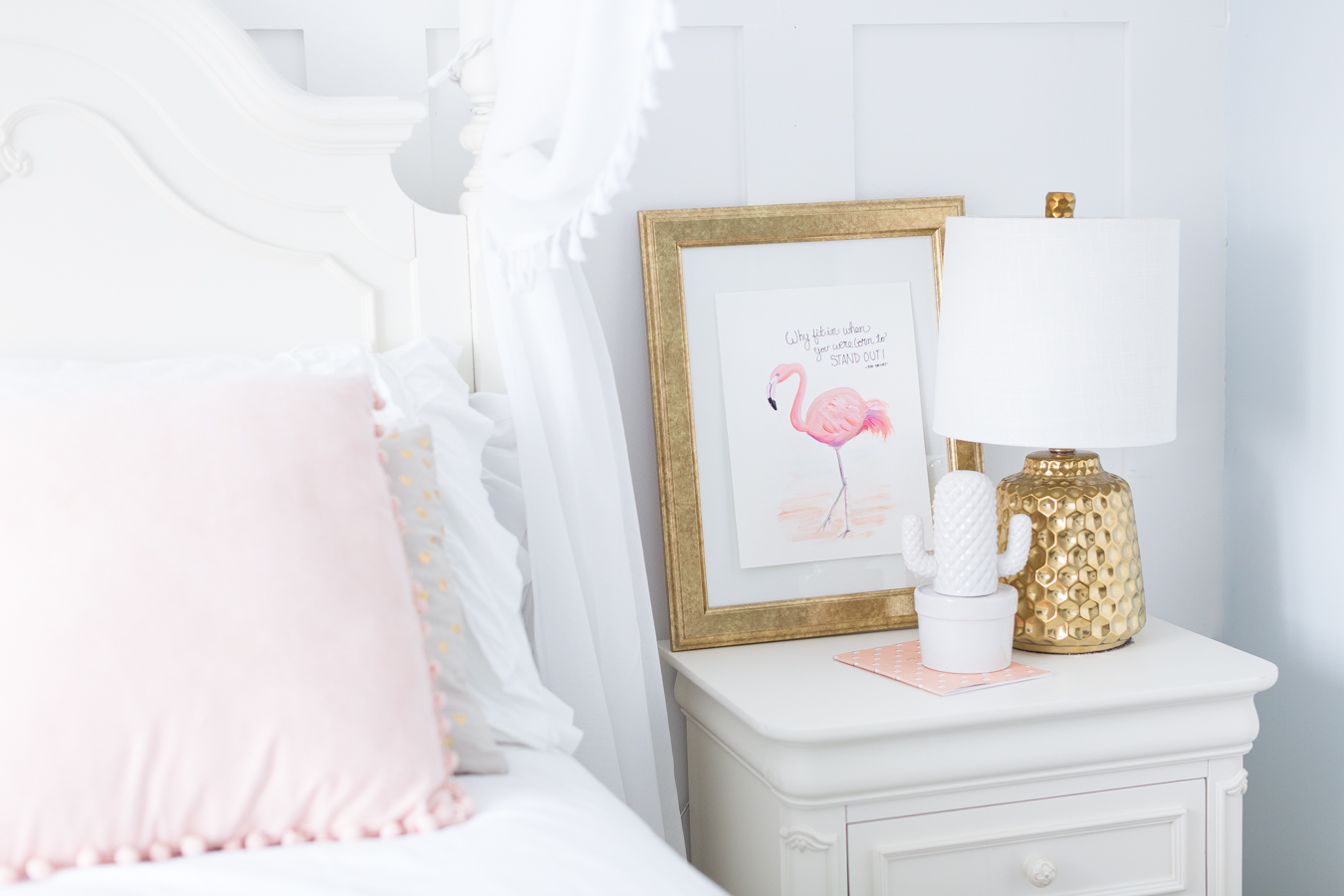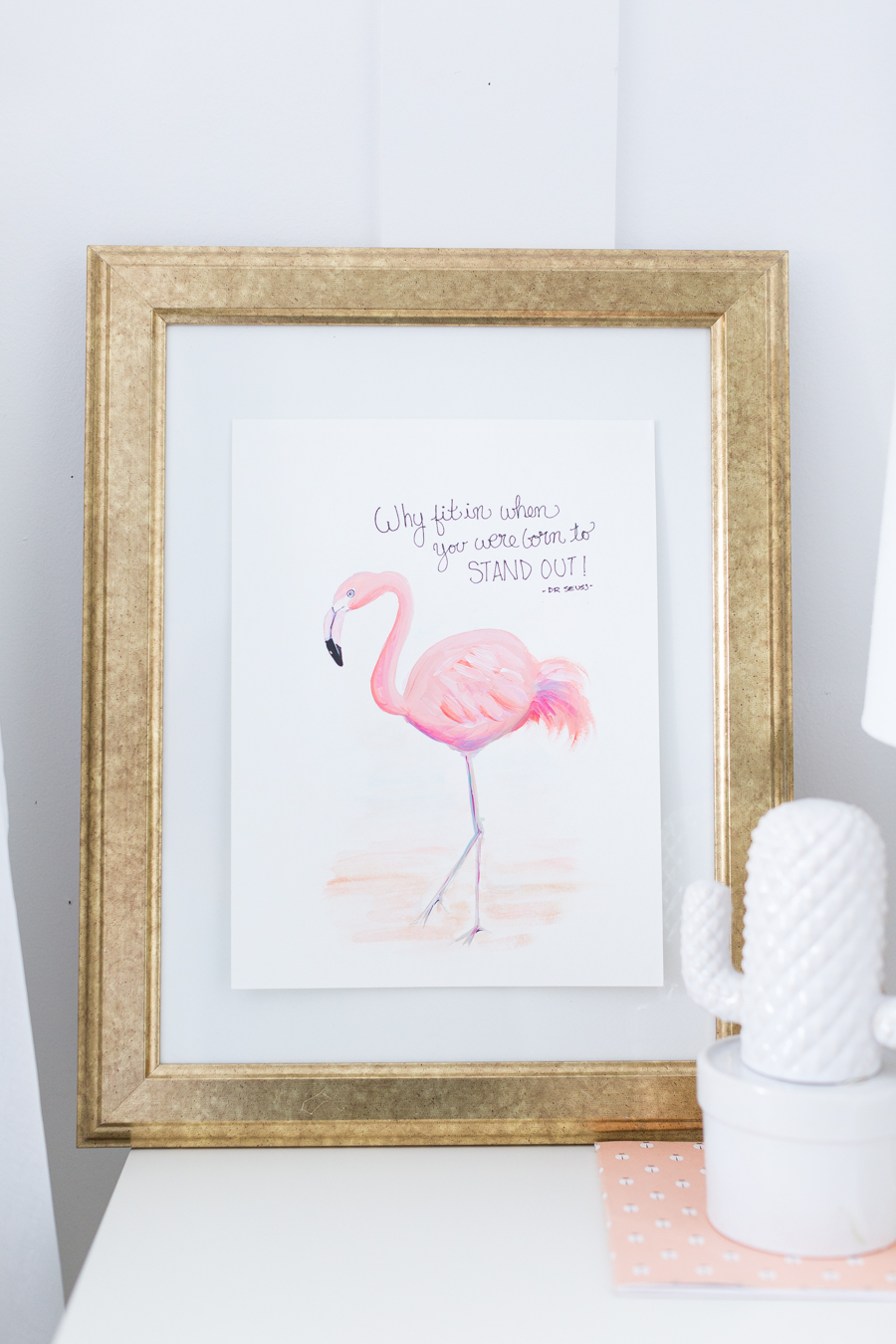 I hand wrote one of my favourite quotes by Dr.Seuss. 'why fit in when you were born to stand out'  aaannnddd…I thought you might like a copy of your own so I made them into a printable.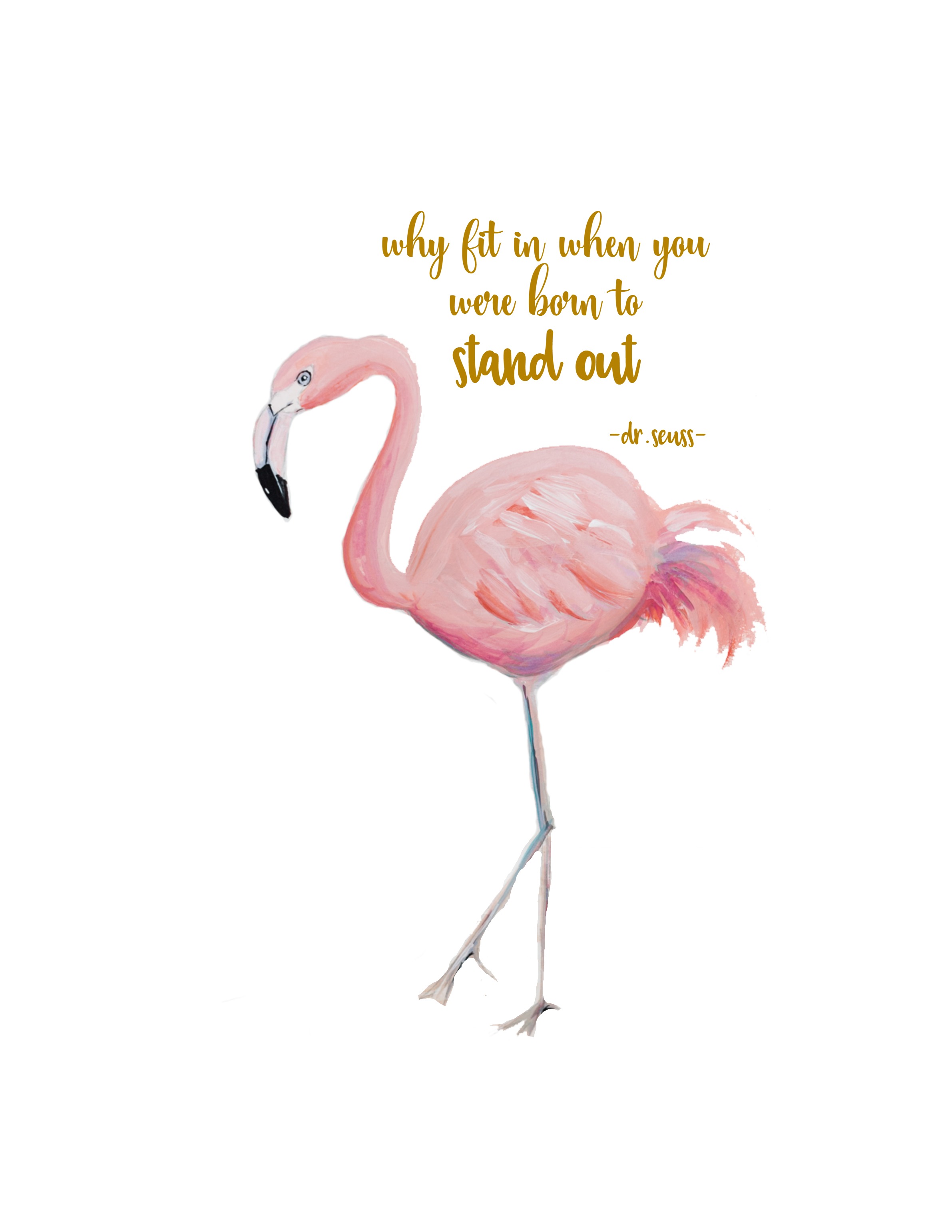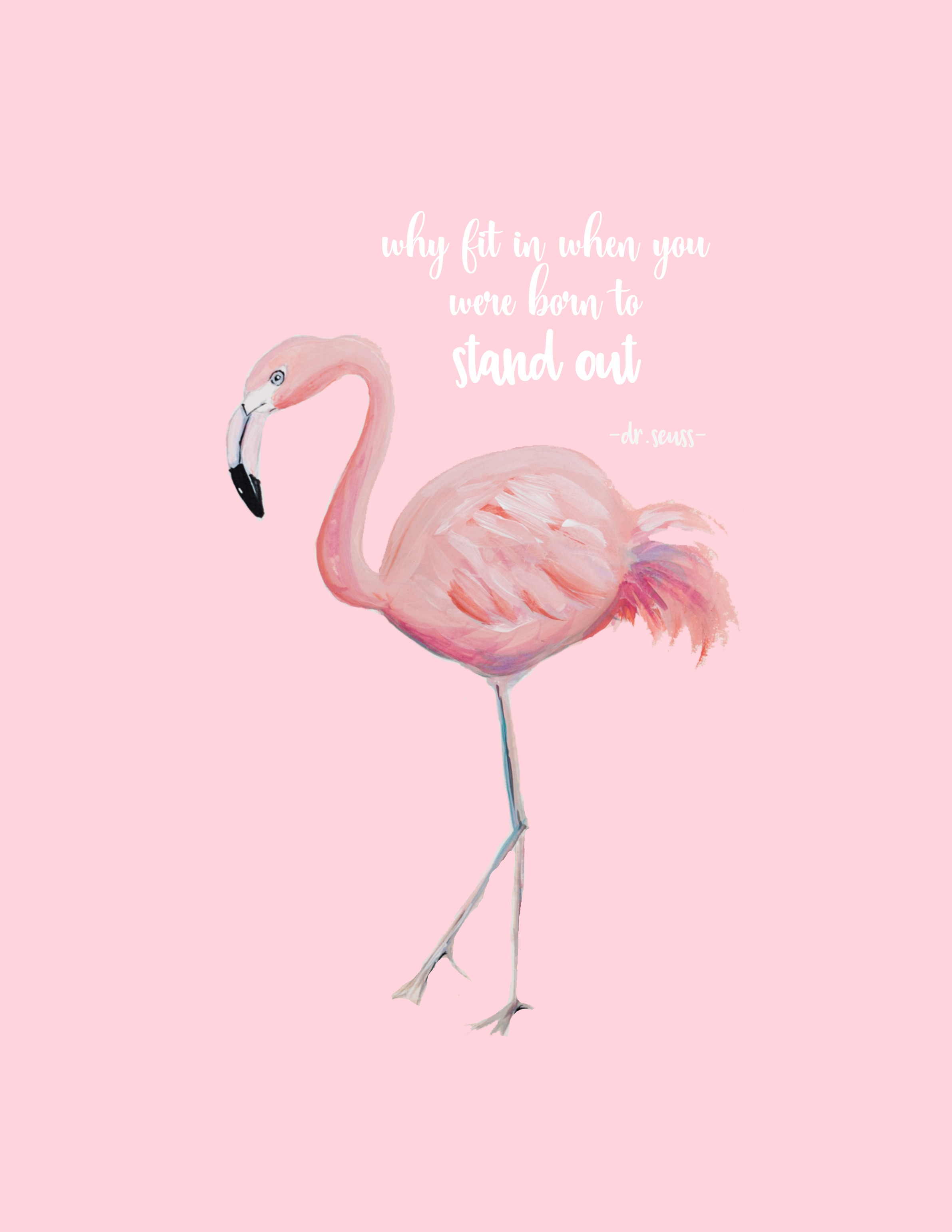 You can just right click on either of the images and save to your desktop to print later. 🙂
I hope you like them!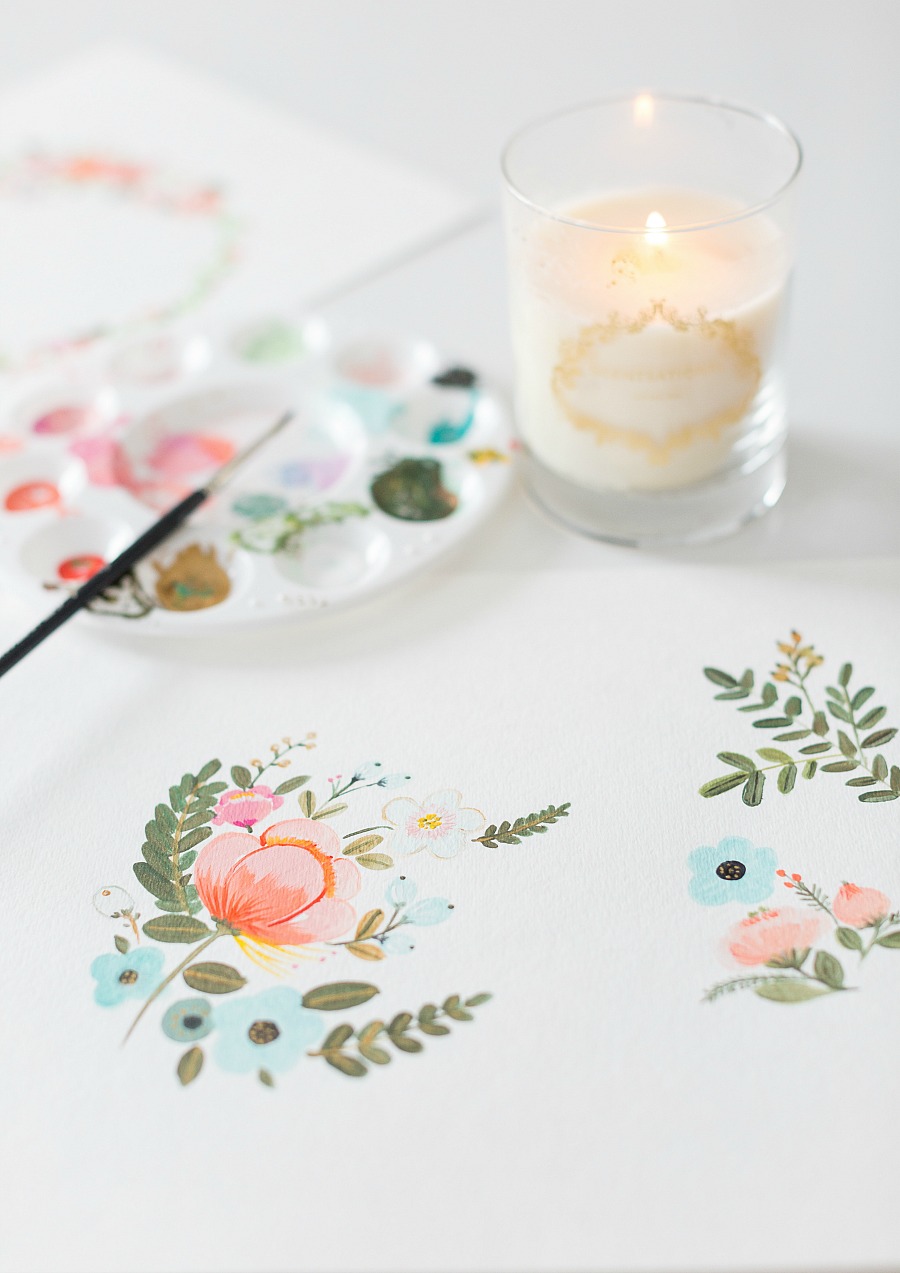 Here are some other paintings I did as well…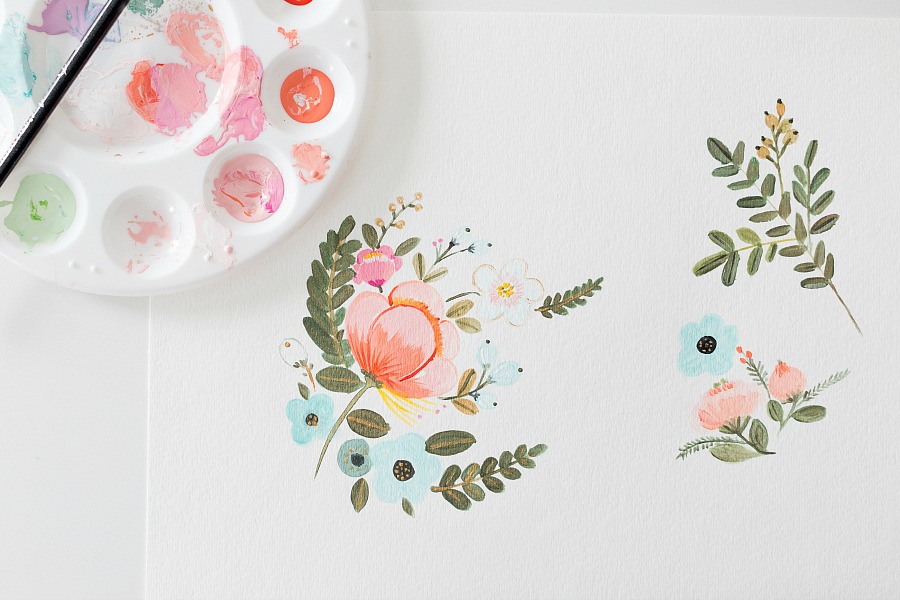 These were also fun to paint…:)
Thank you so much for stopping by. Wishing you a beautiful day!
much love,