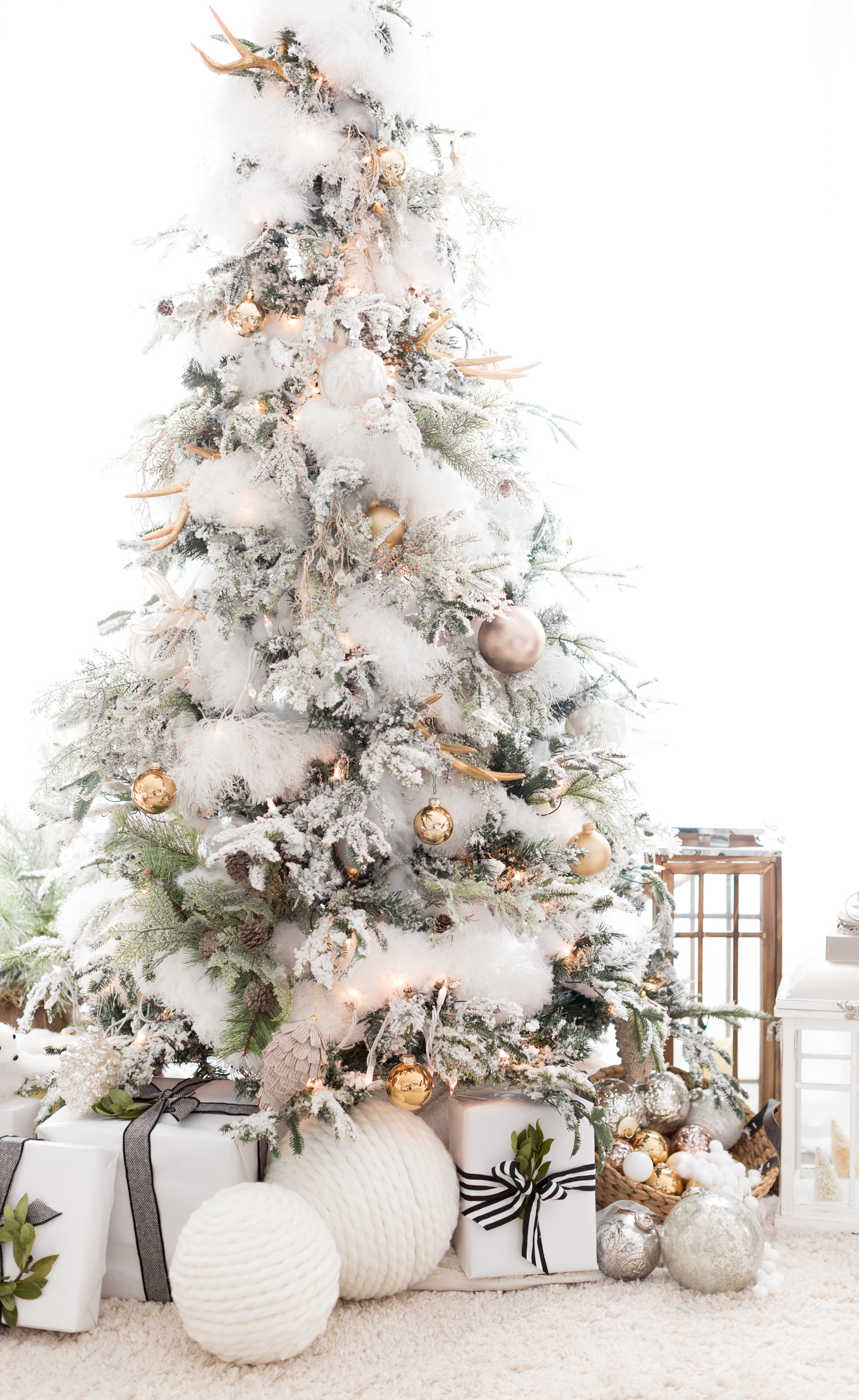 Hello again! I couldn't wait to share this post as it's one of those SUPER SIMPLE crafts that can have a great impact.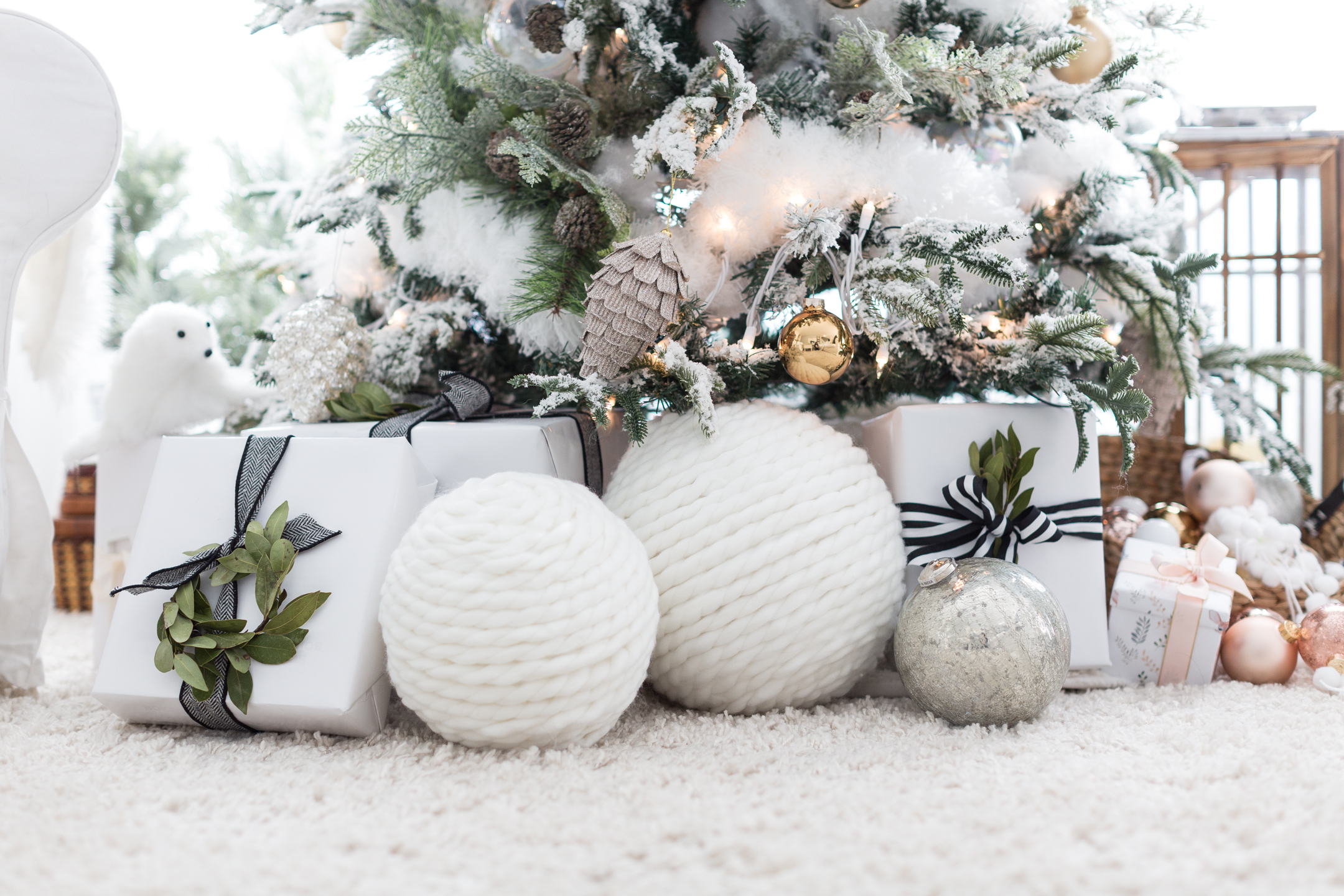 I love how whimsical they are and how they look under the tree. They're like giant snowballs or yarn balls.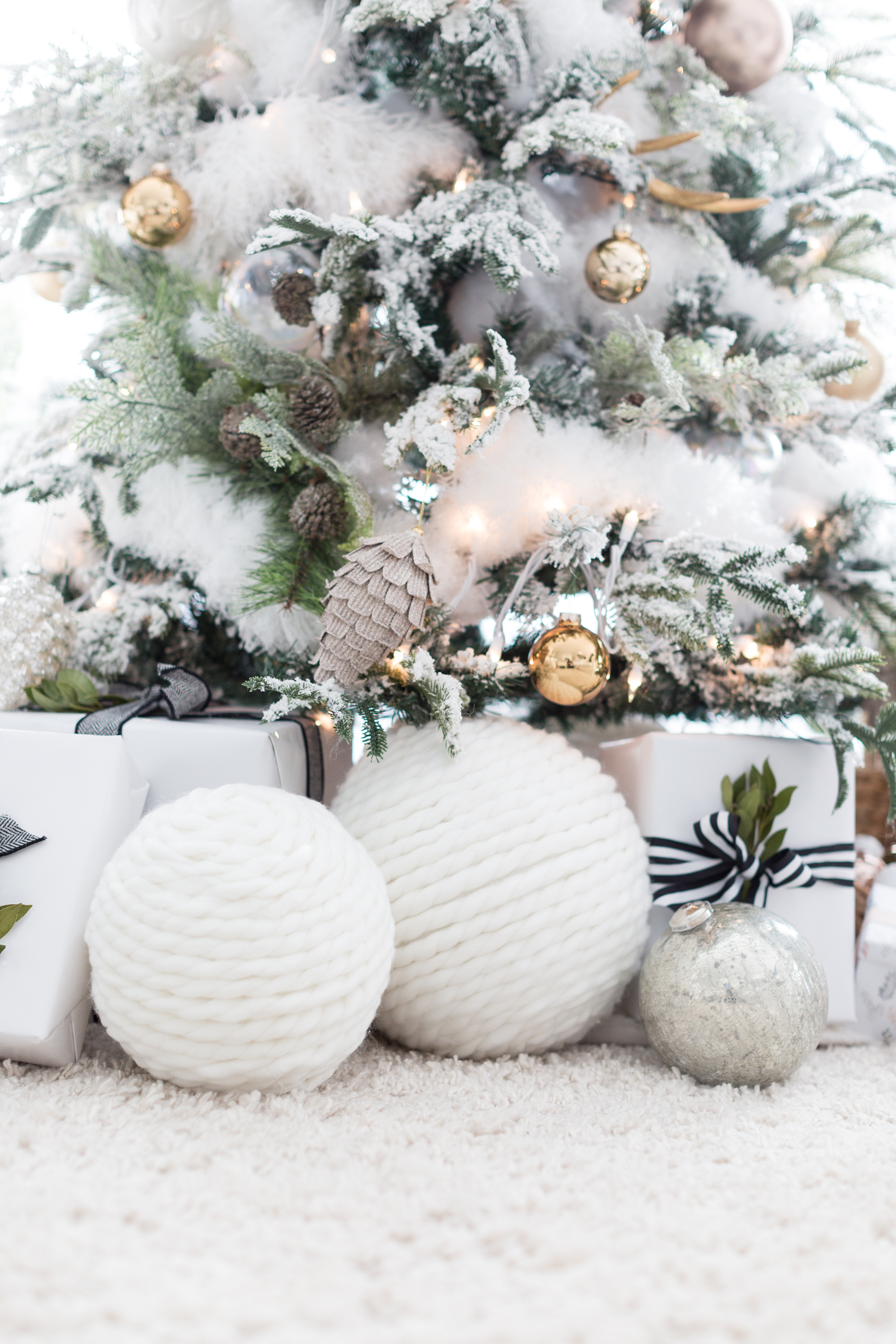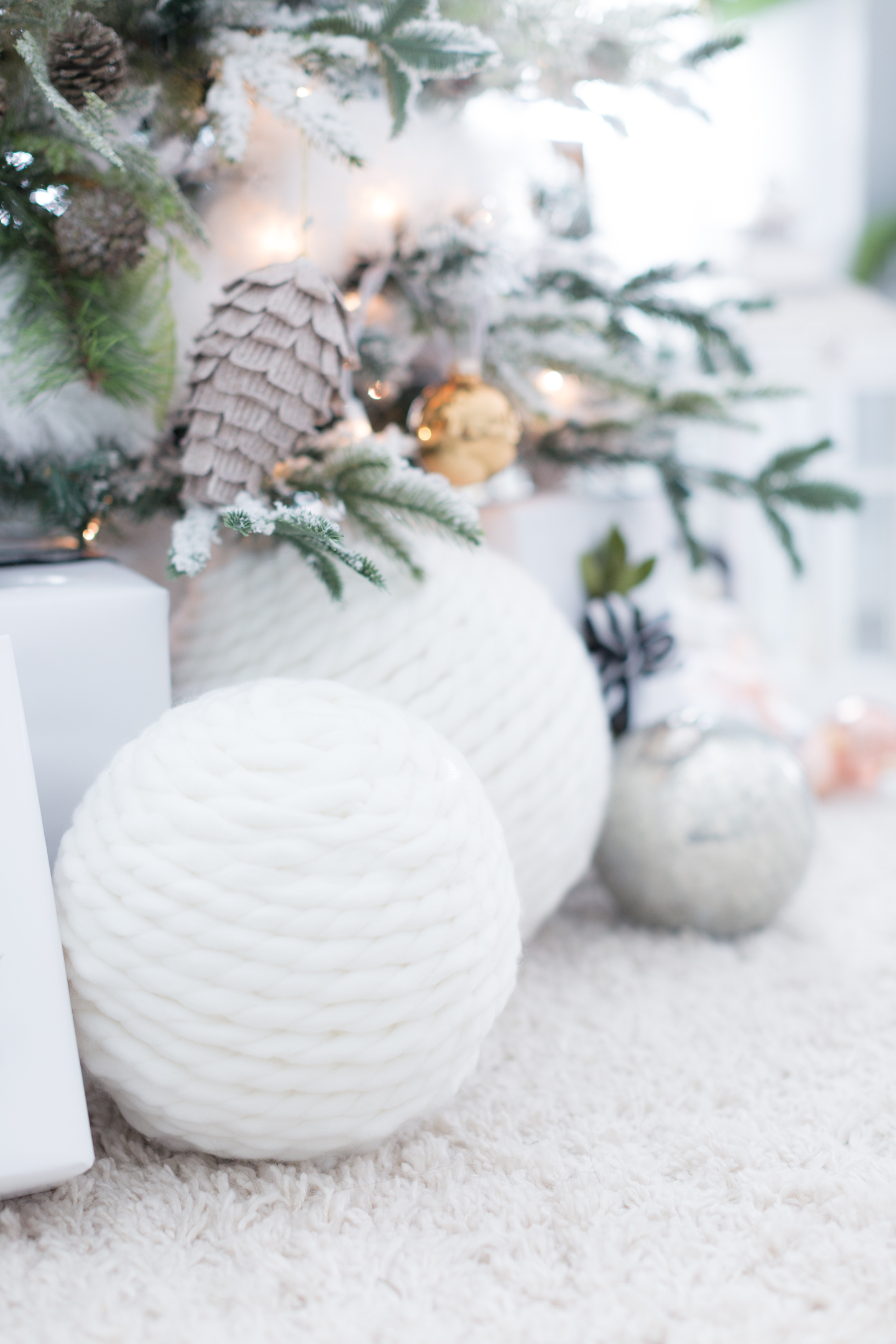 I couldn't decide where to put them as they're so fun and versatile.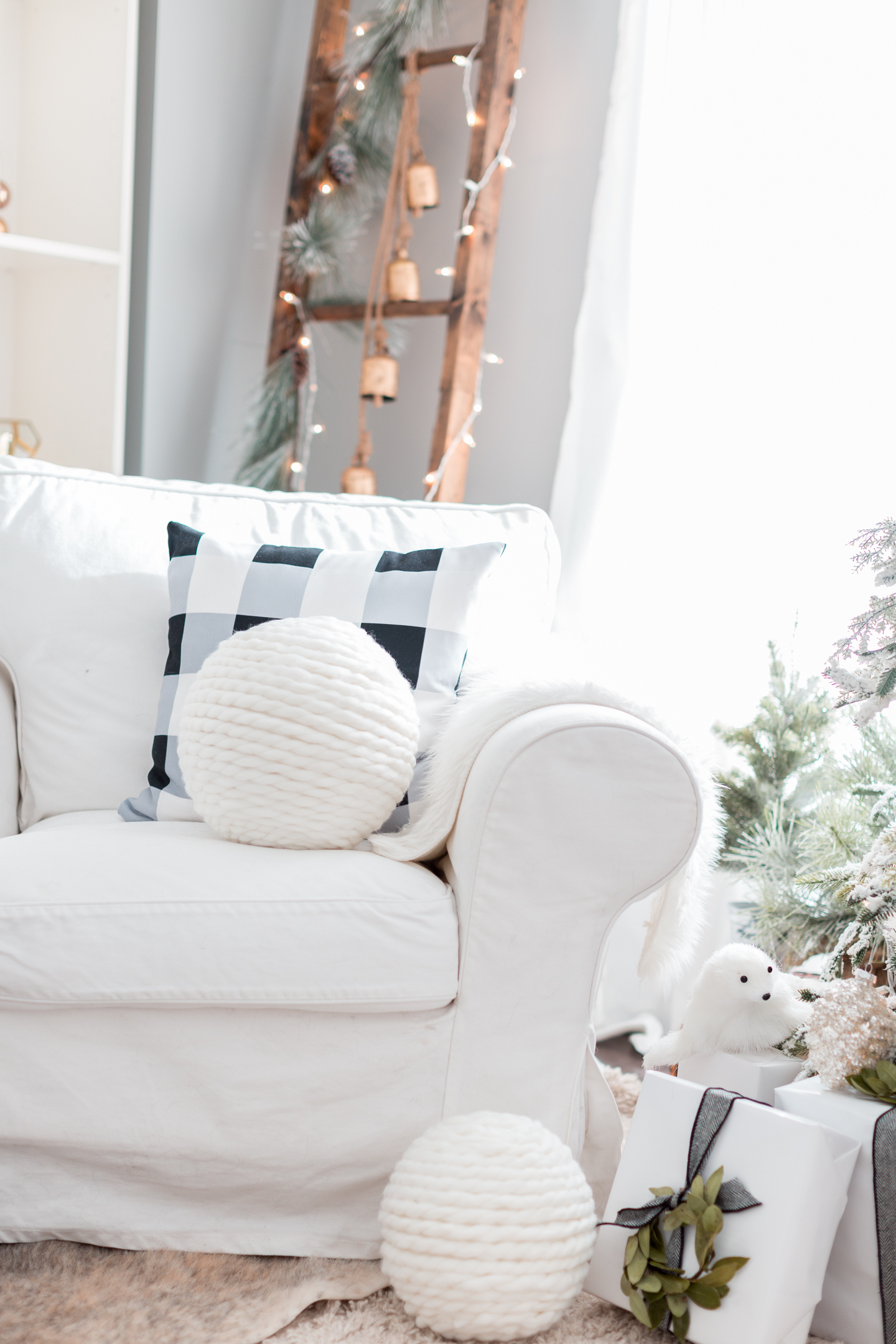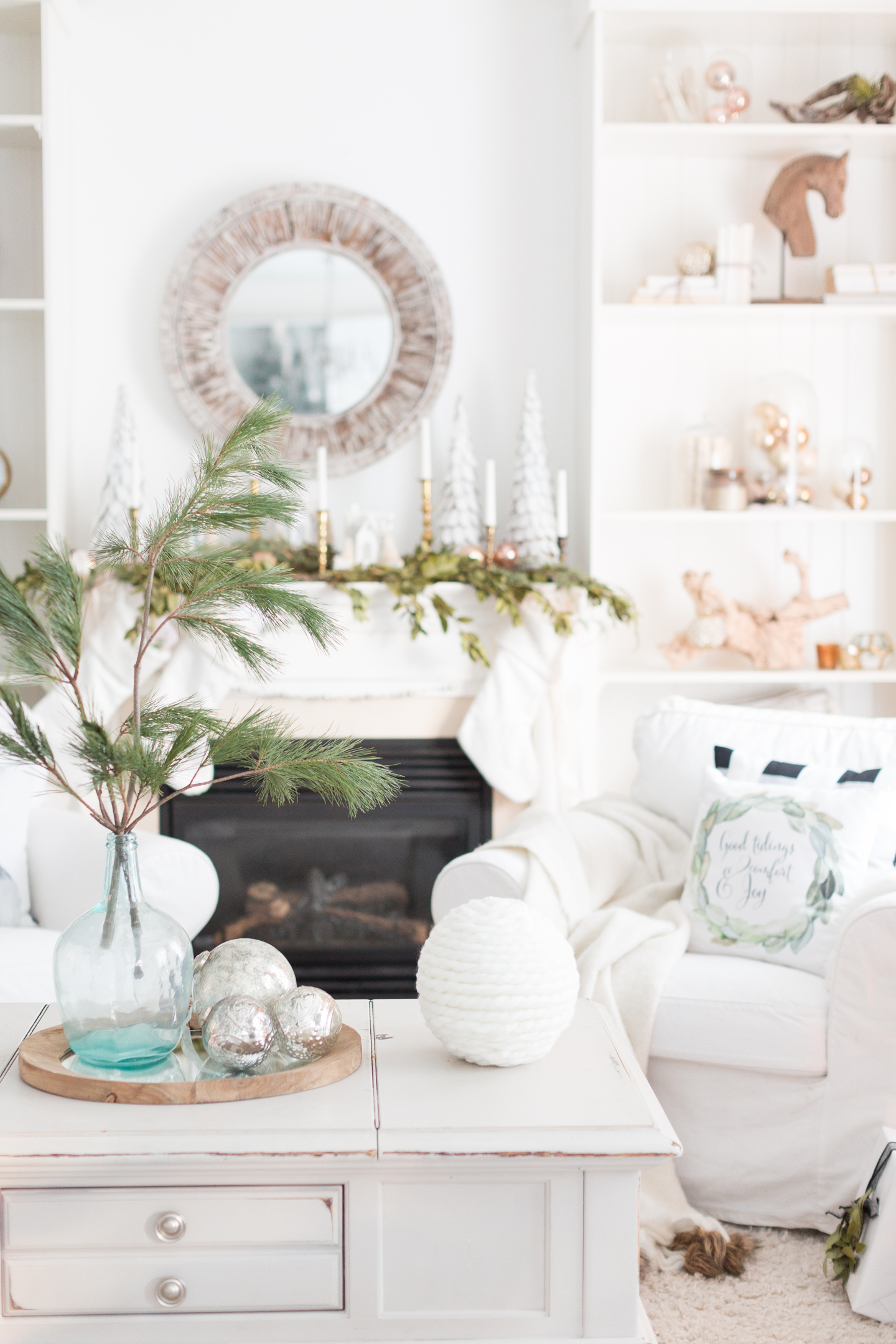 I used the 10 inch and the 8 inch foam balls from FloraCraft and covered them with some chunky yarn I found at Michaels.
As I said, these are so simple to make and you don't really need the 'how to', but as I took pictures out of habit, here you go…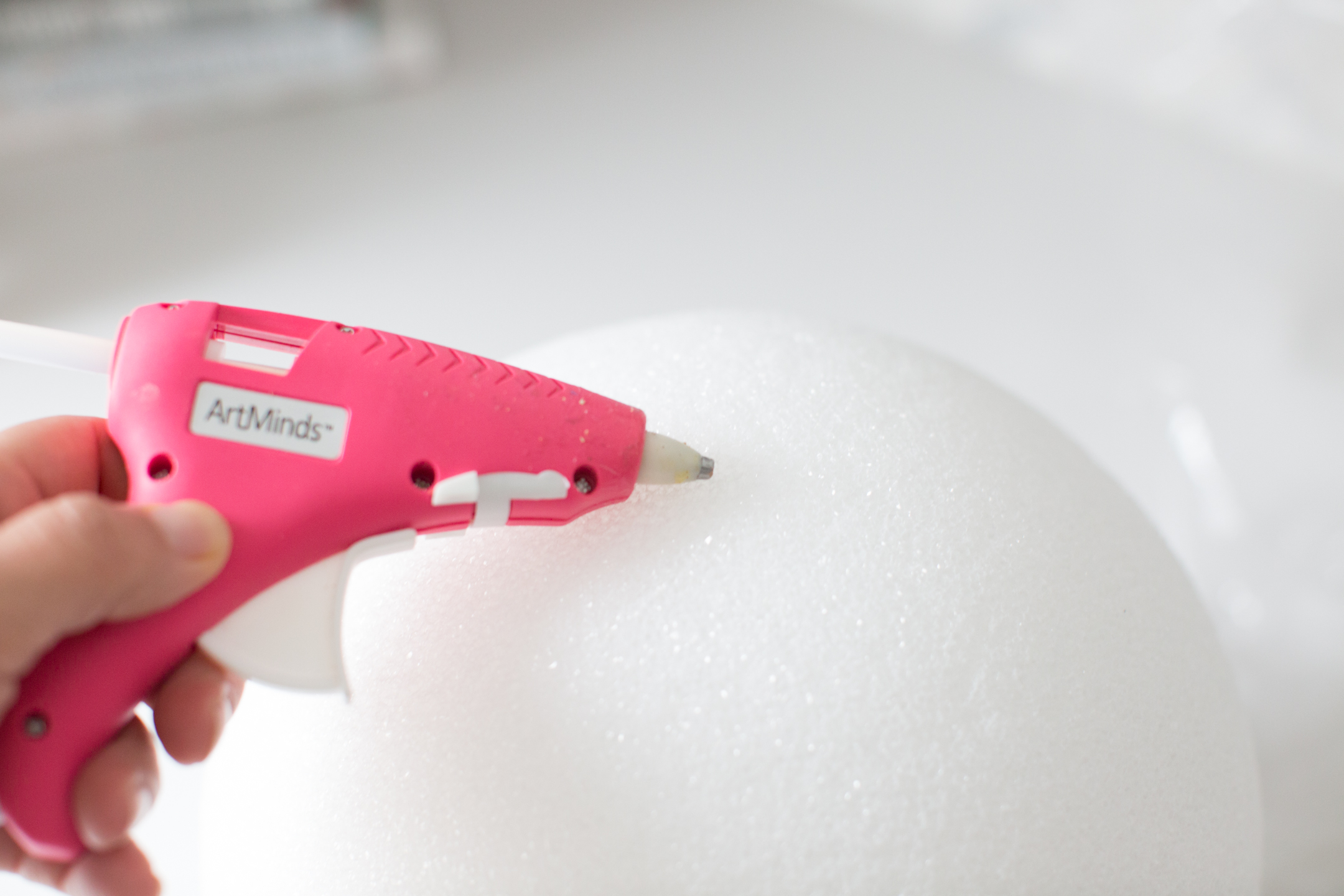 Start by placing some hot glue at the top of the foam ball and adhere the end of the yarn.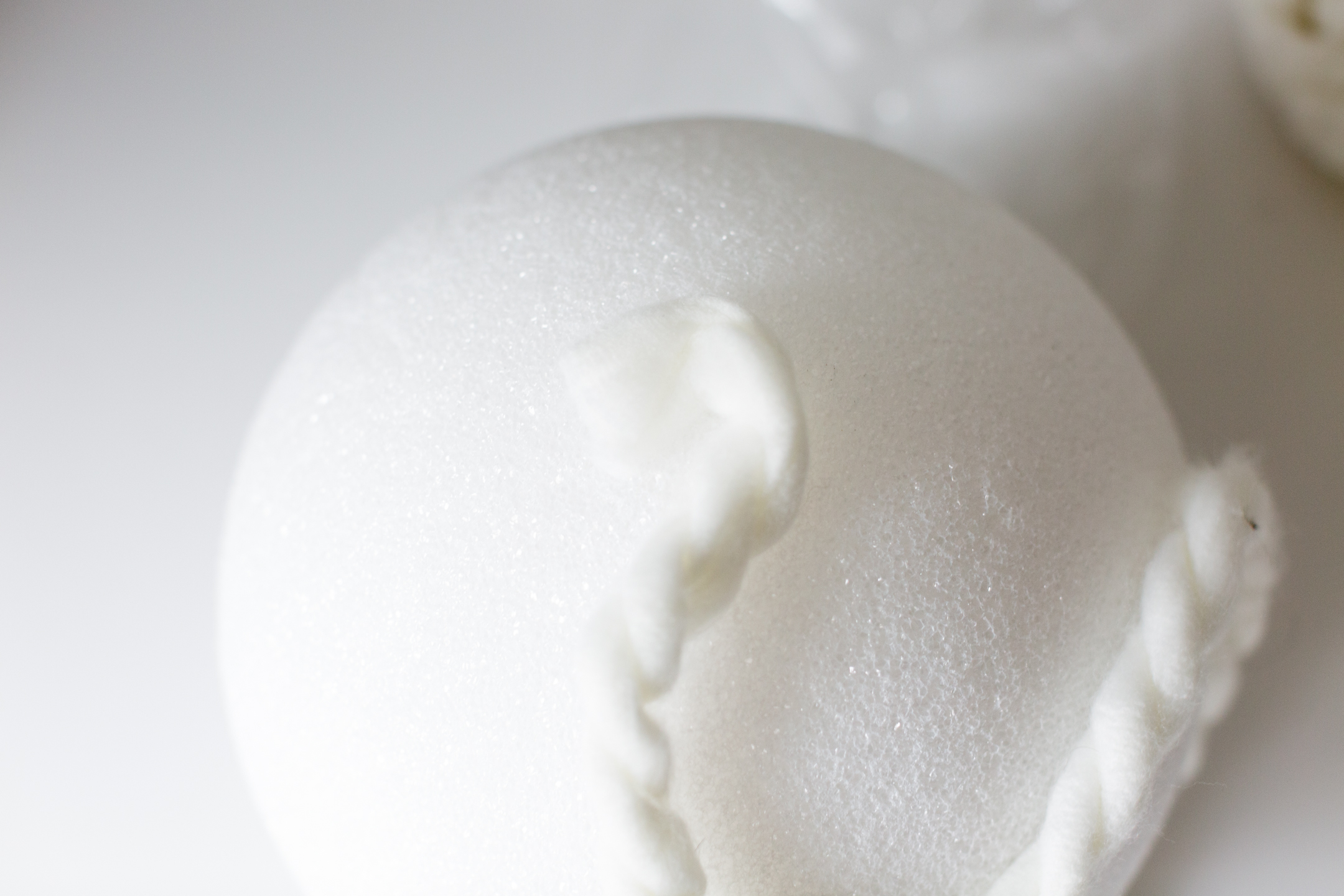 Begin wrapping yarn around the sphere. You can use glue as you go along, but I found the texture of the foam ball to be almost velcro-like, so I didn't have to use the hot glue. The benefit of that of course being that should I ever get tired of them or wish to replace with different colored yarn, I can simply unravel and start over.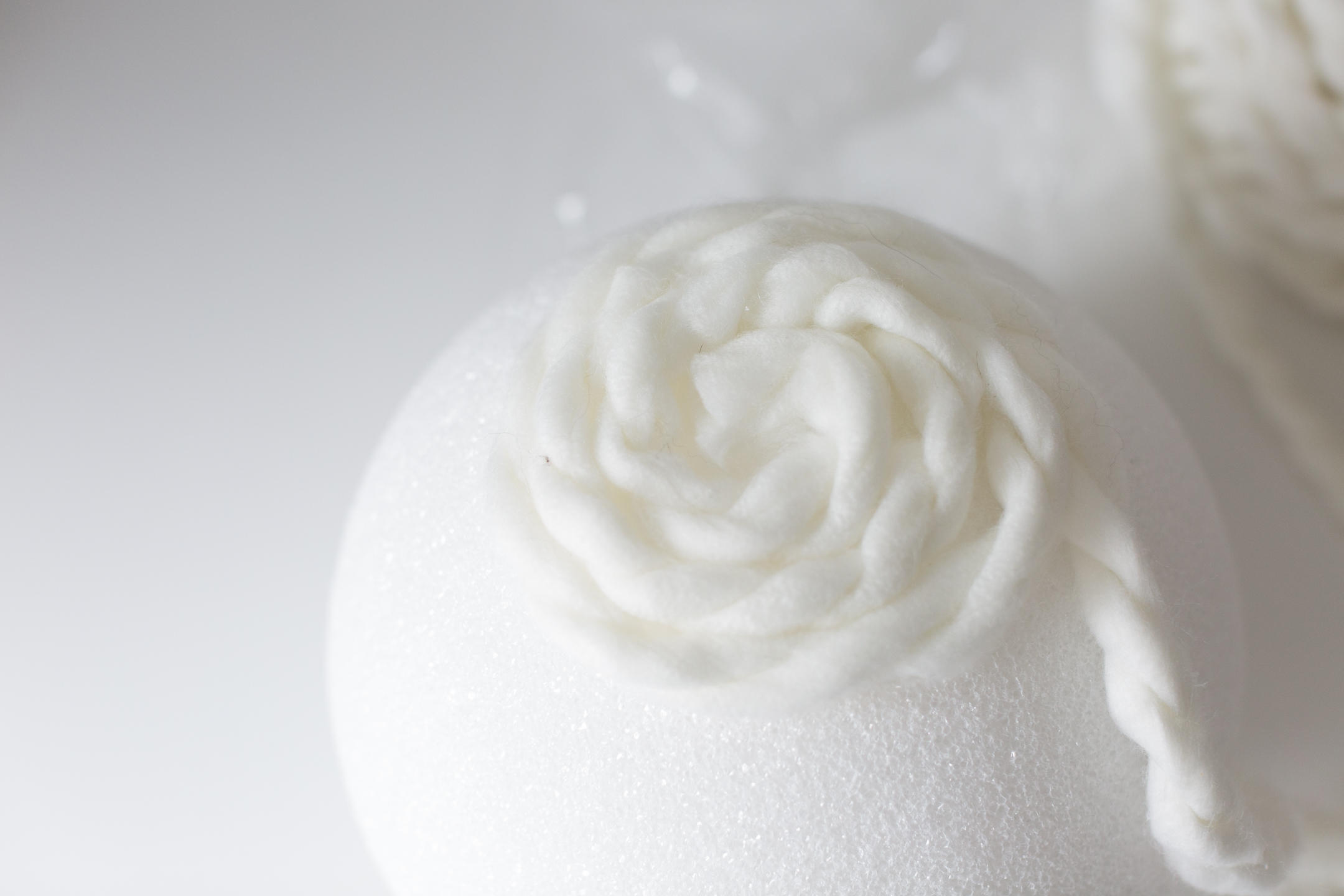 Continue going around and around until you reach the end.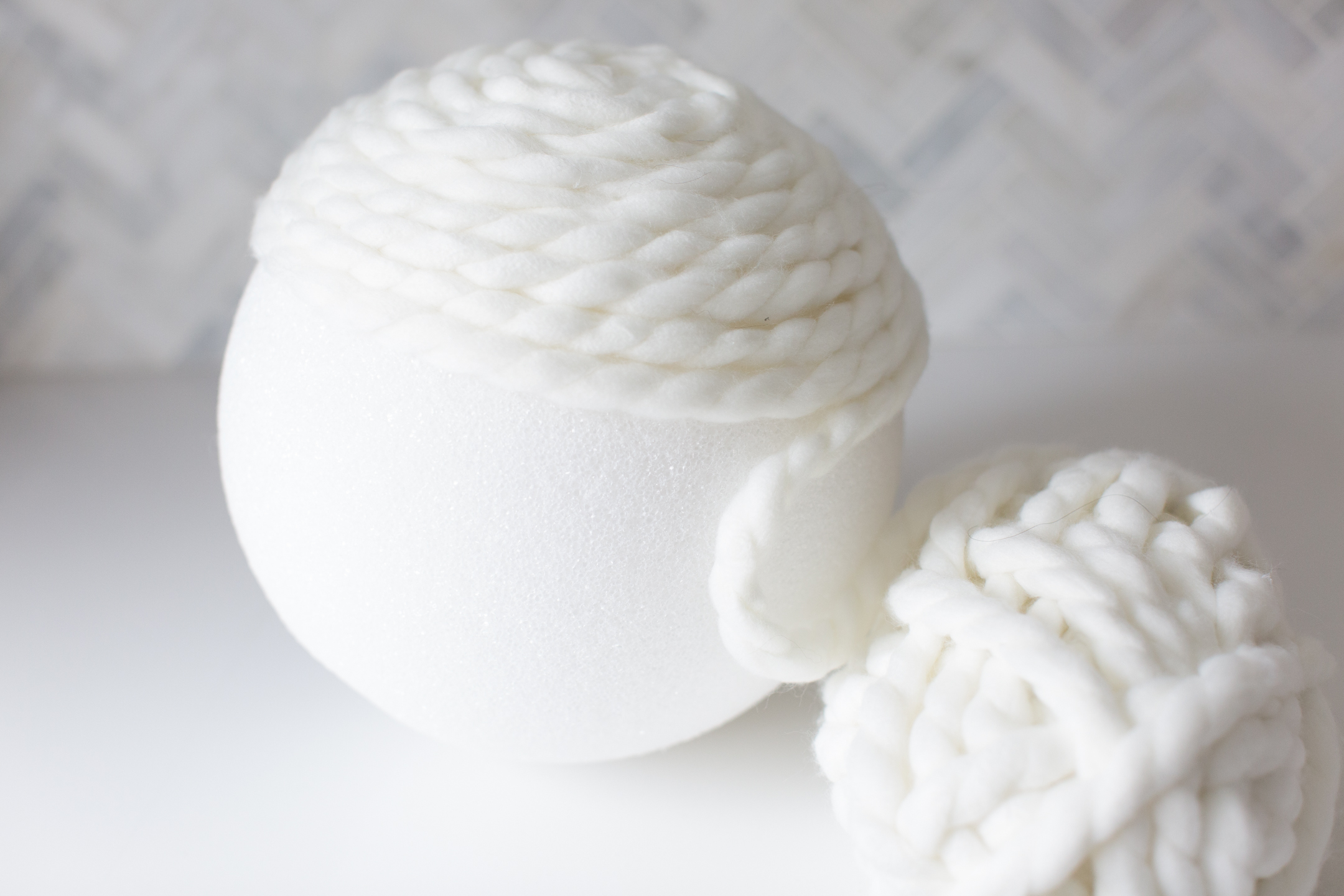 Secure the end with a dab of hot glue and that's it!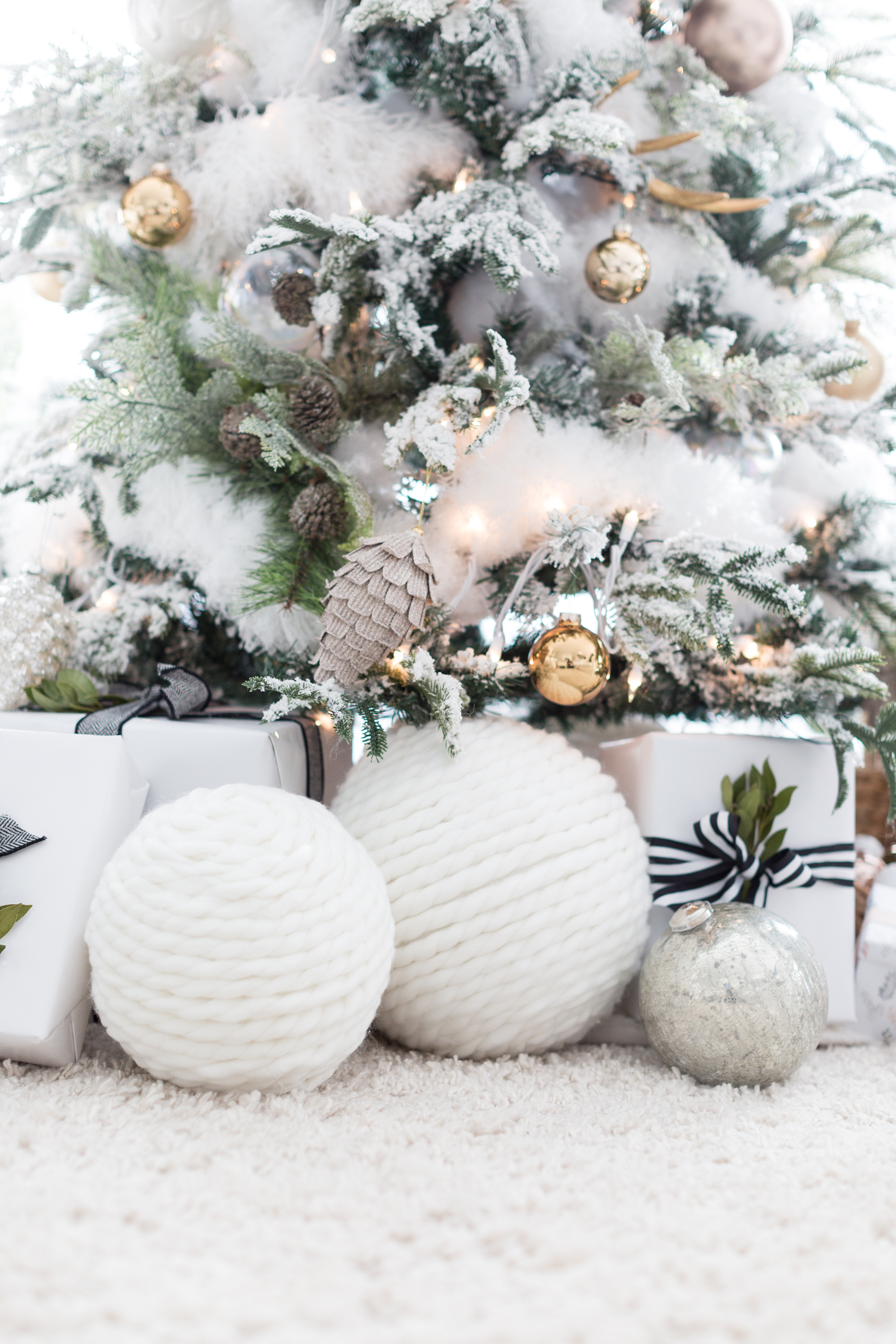 Fun and easy, right?
Please don't forget to come back tomorrow for part 2 of my home tour where I will share the rest of this space. 🙂
Thank you so much for stopping by.
much love,