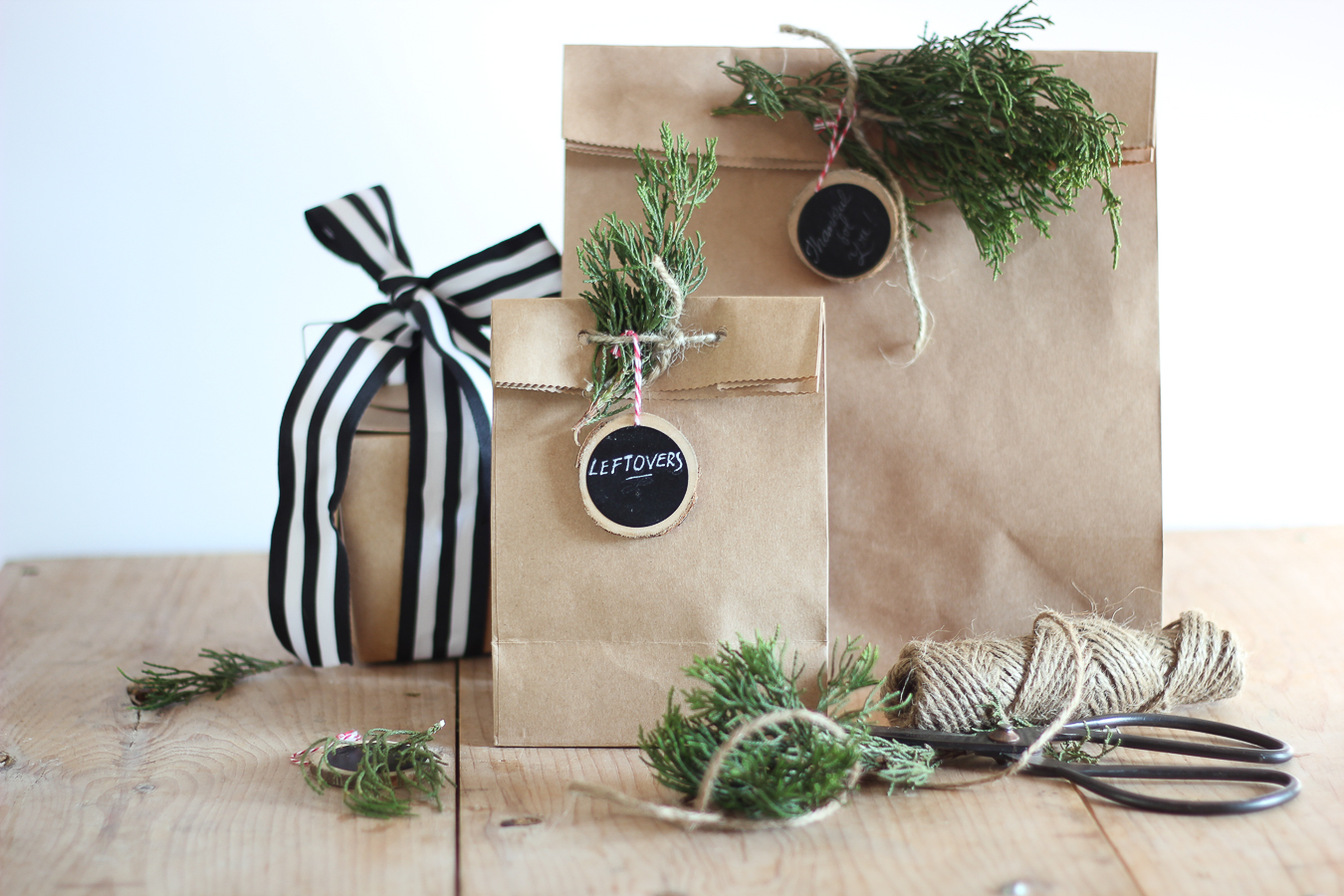 Even though the Canadian Thanksgiving was over a month ago, I wanted to take a moment and say THANK YOU.
Thank you my dear friends for all of your support throughout the year.  Your daily visits and encouraging comments are never ever taken for granted.
I wanted to share with you this little post I did last year but never got around to posting.
Along with the beautiful gatherings that Thanksgiving brings us, there are also lots of leftovers. So why not send your guests home with some of those delicious
leftovers for them to enjoy wrapped up in pretty packages.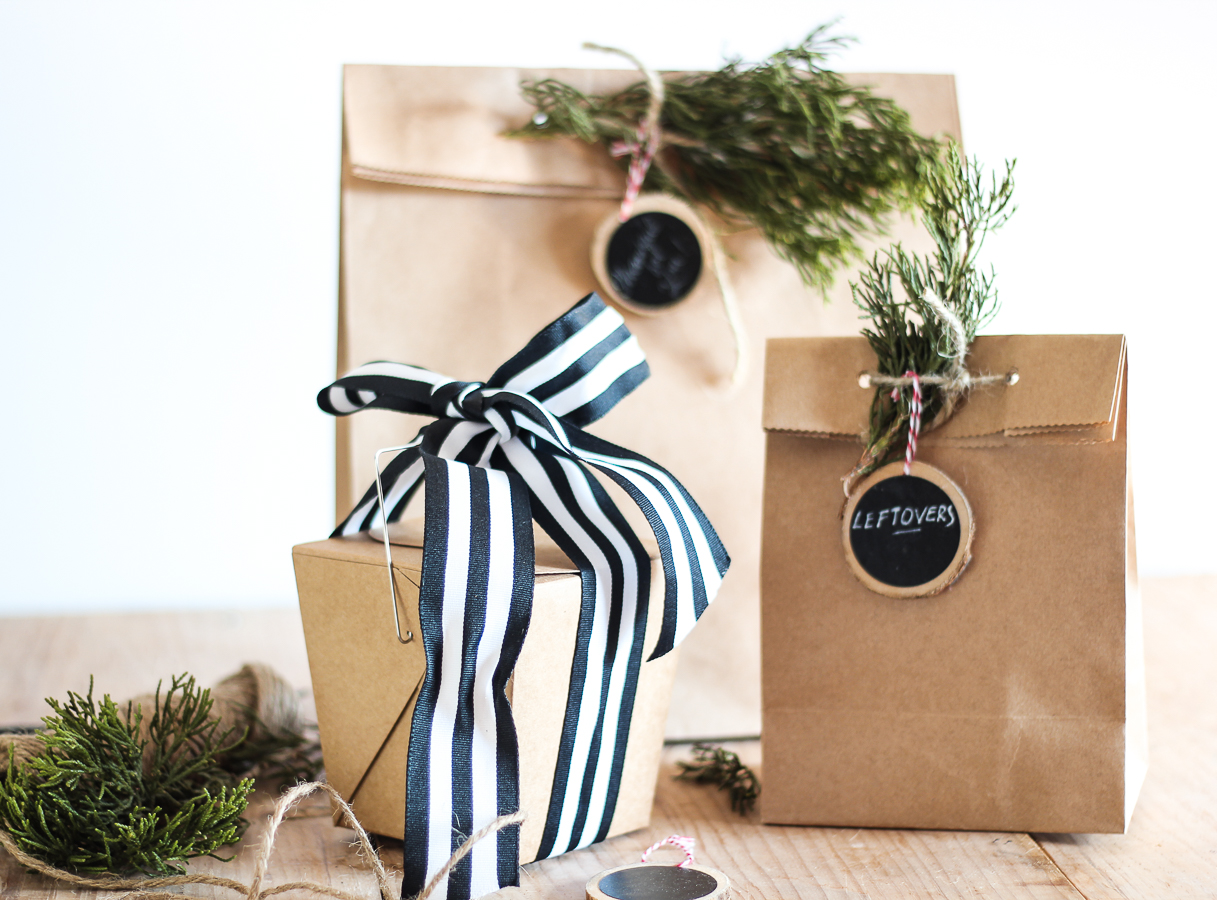 It doesn't take too long and it's another opportunity to show them how much their company meant to you.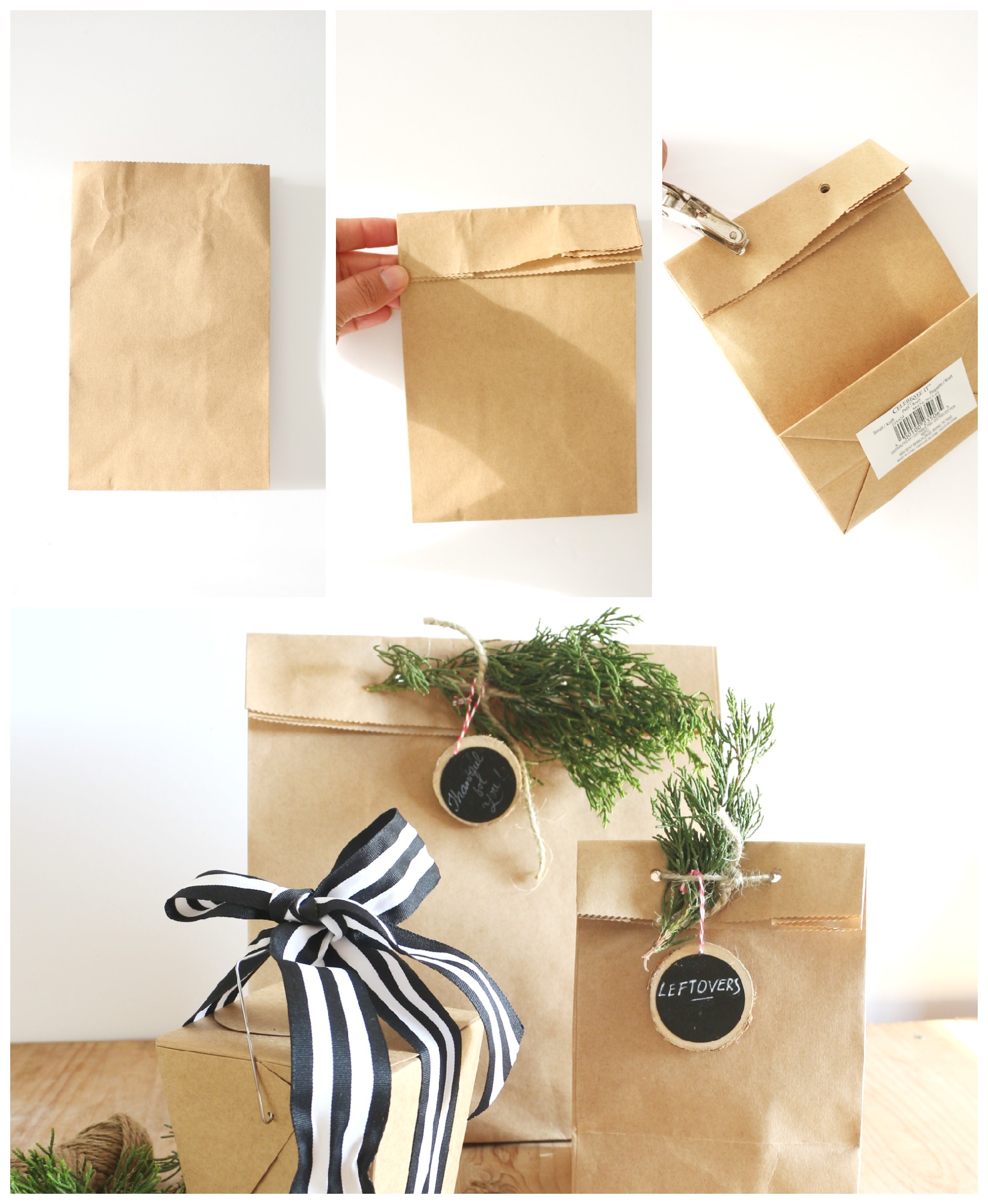 Take a paper bag and fold the top over.
Punch two holes at the top.
String some jute cord through the holes and tie.
Attach label and adorn with a little greenery.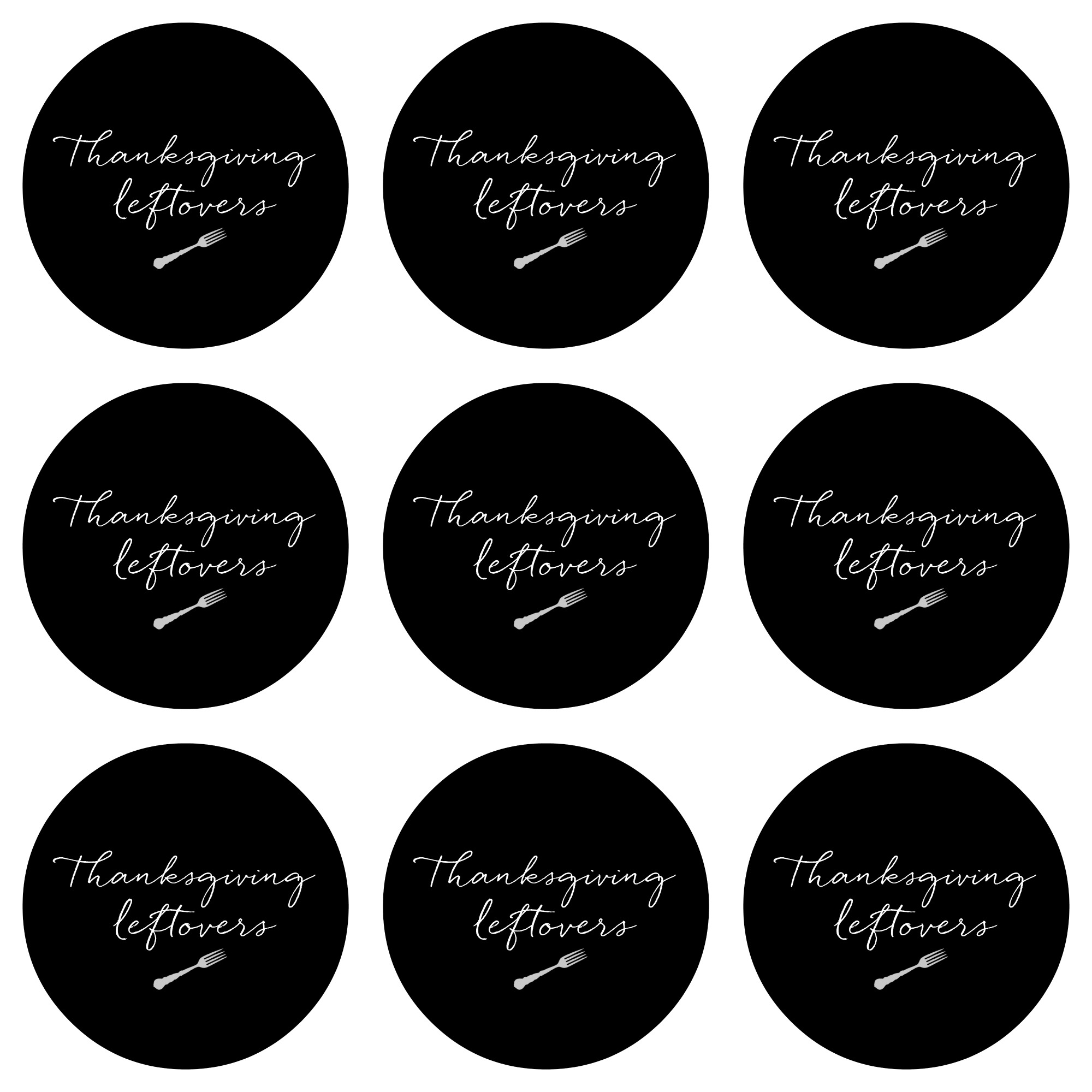 I used cute little wood slices painted with chalk, but we wanted to save you some time and made these fun printables for you.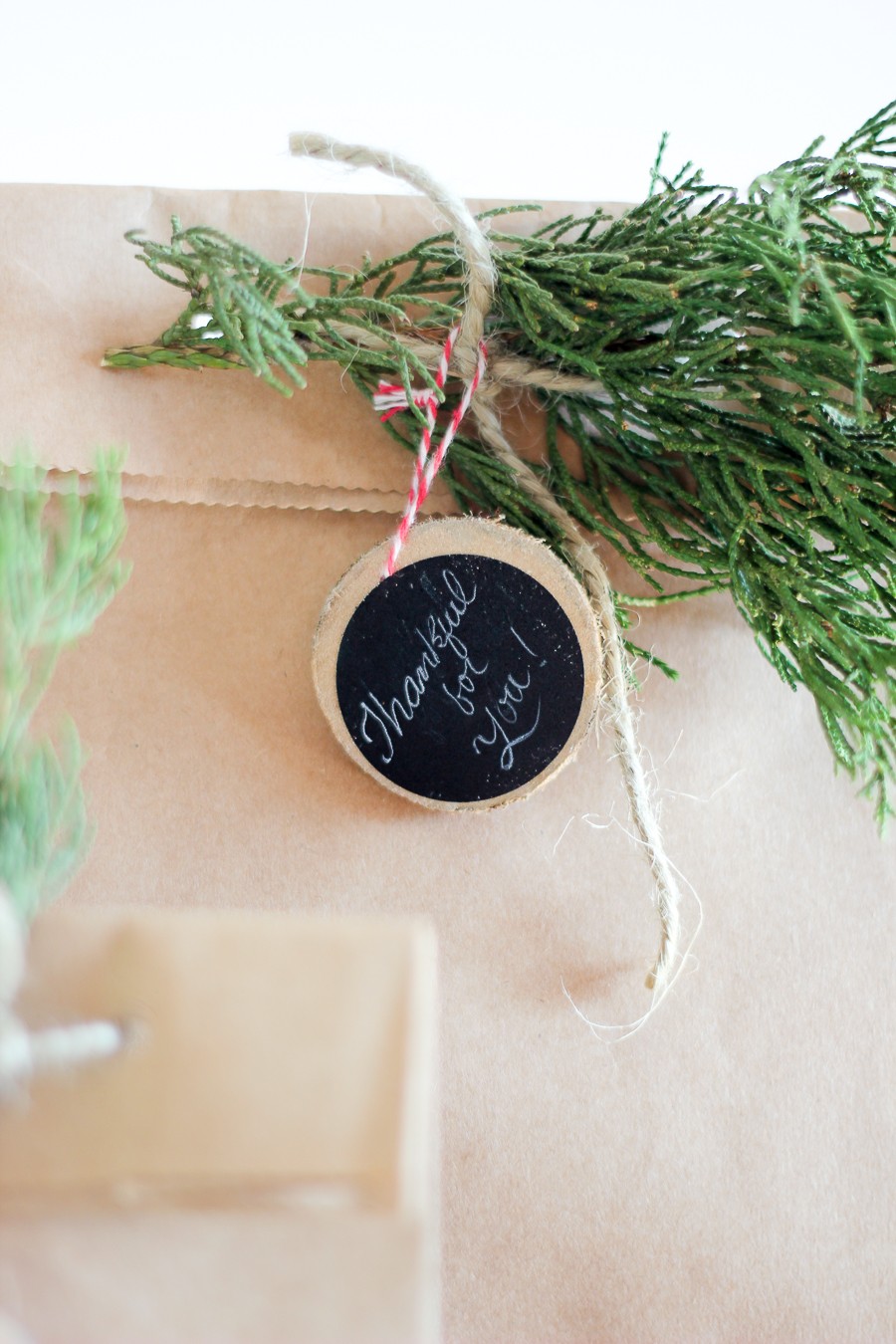 I will end with my usual 'much love',  but it's during time like these, when nostalgia settles deep into my heart that I realize that those aren't just written words.  They are from the heart, as you have become such an important part of my life and everything I do for this little blog I do with 'much love'.
much love,