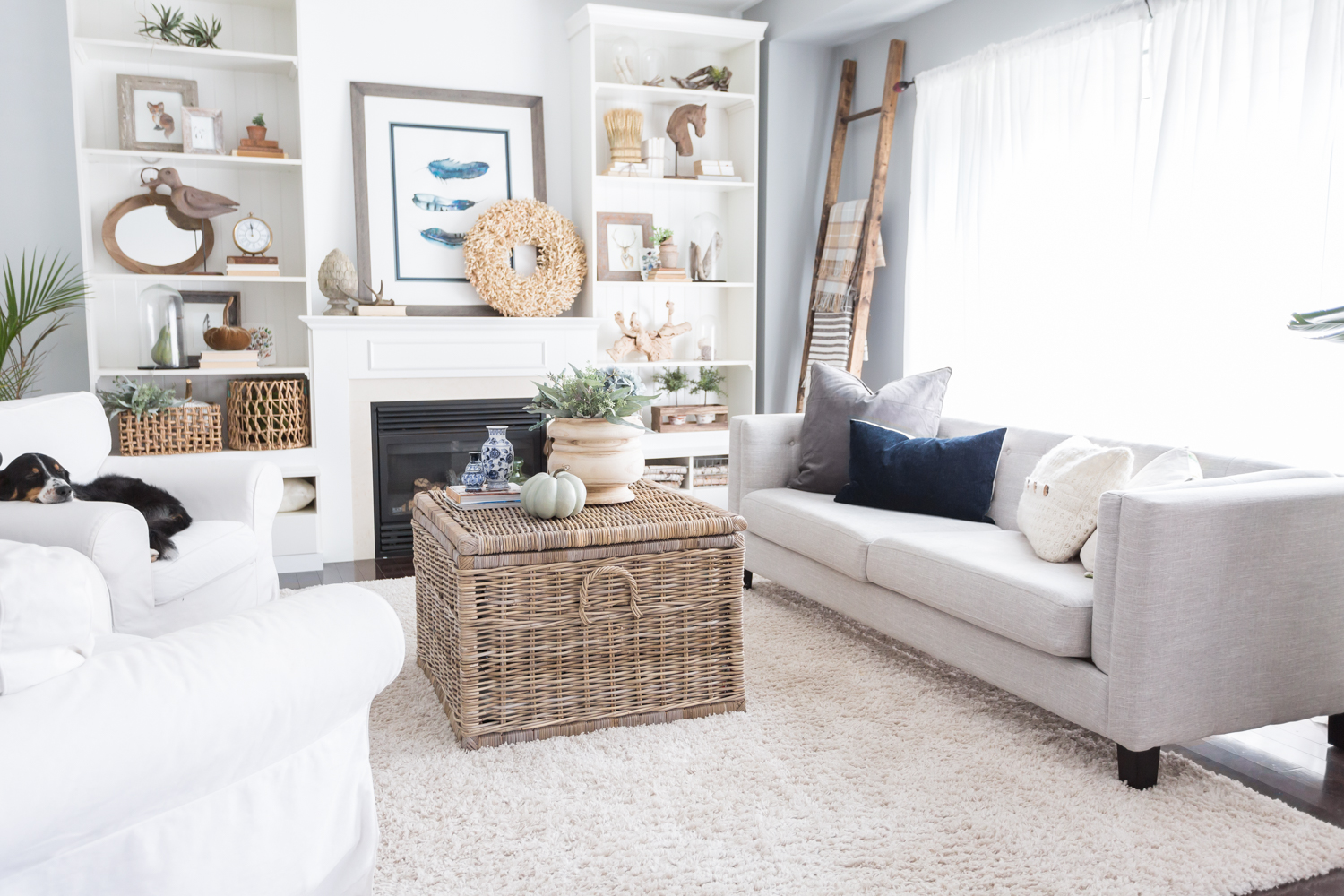 Hello friends…I hope your week is off to a great start! I'm enjoying my time here in beautiful Carmel, California. It has been surprisingly chilly, but the views are breathtaking and the atmosphere very inspiring. You can follow along with me on Instagram 🙂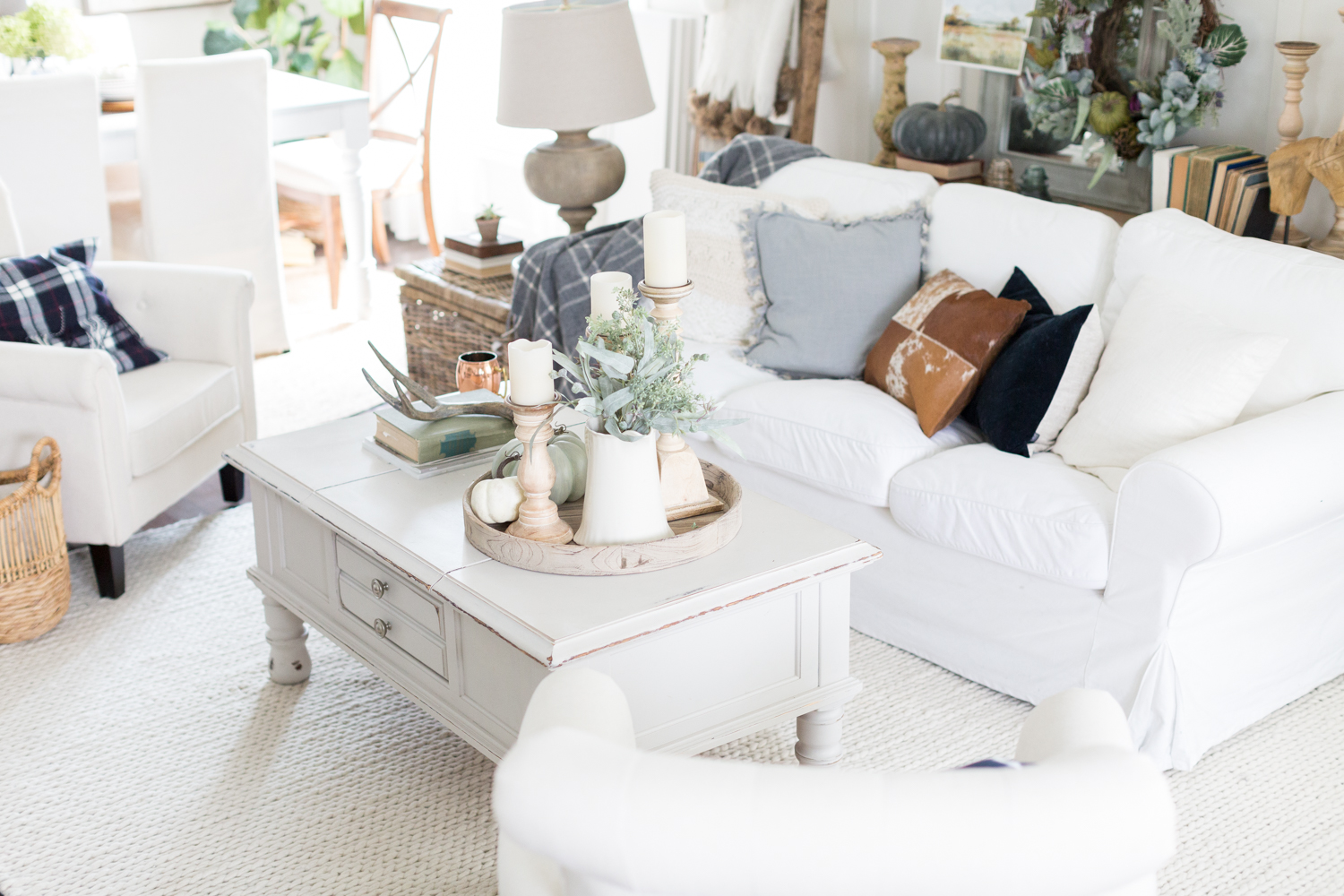 I wanted to say thank you for your kind words on part 1 of our fall home tour. It means so much to me that you take the time to visit.
Today, I'm happy to be sharing part 2 of our home in the Eclectically Fall Tour with Kelly from Eclectically Vintage.
If you are coming over from Diane's at My Own Style, welcome!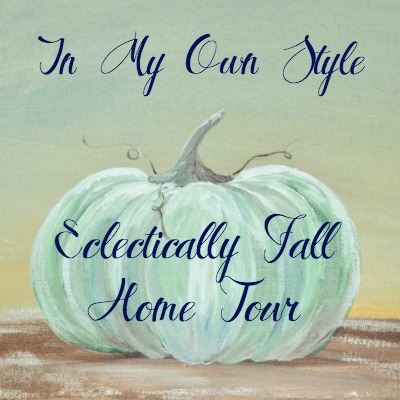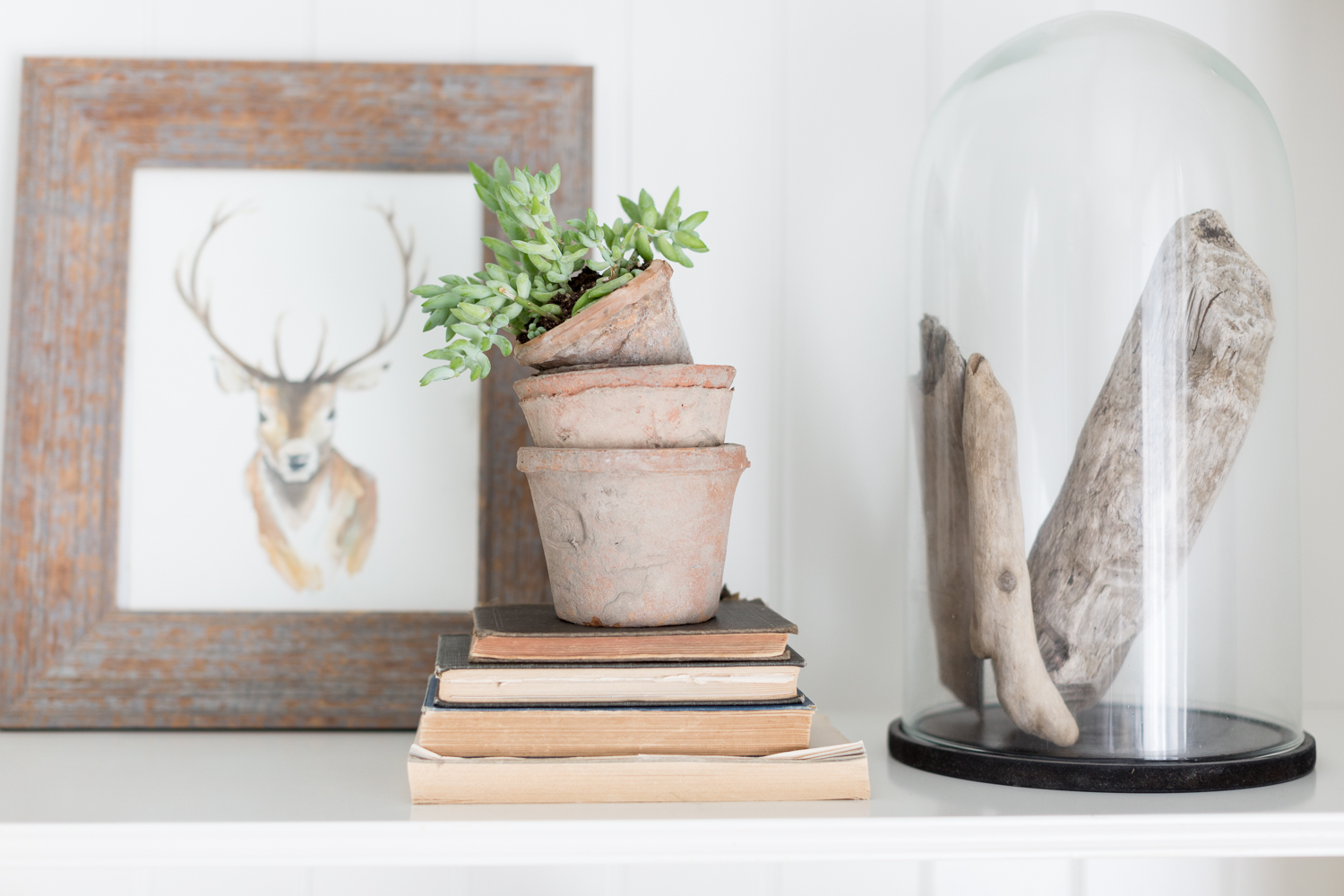 Part 2 of this tour resumes in our family room, where I removed all my aqua accents and replaced them with more earthy tones.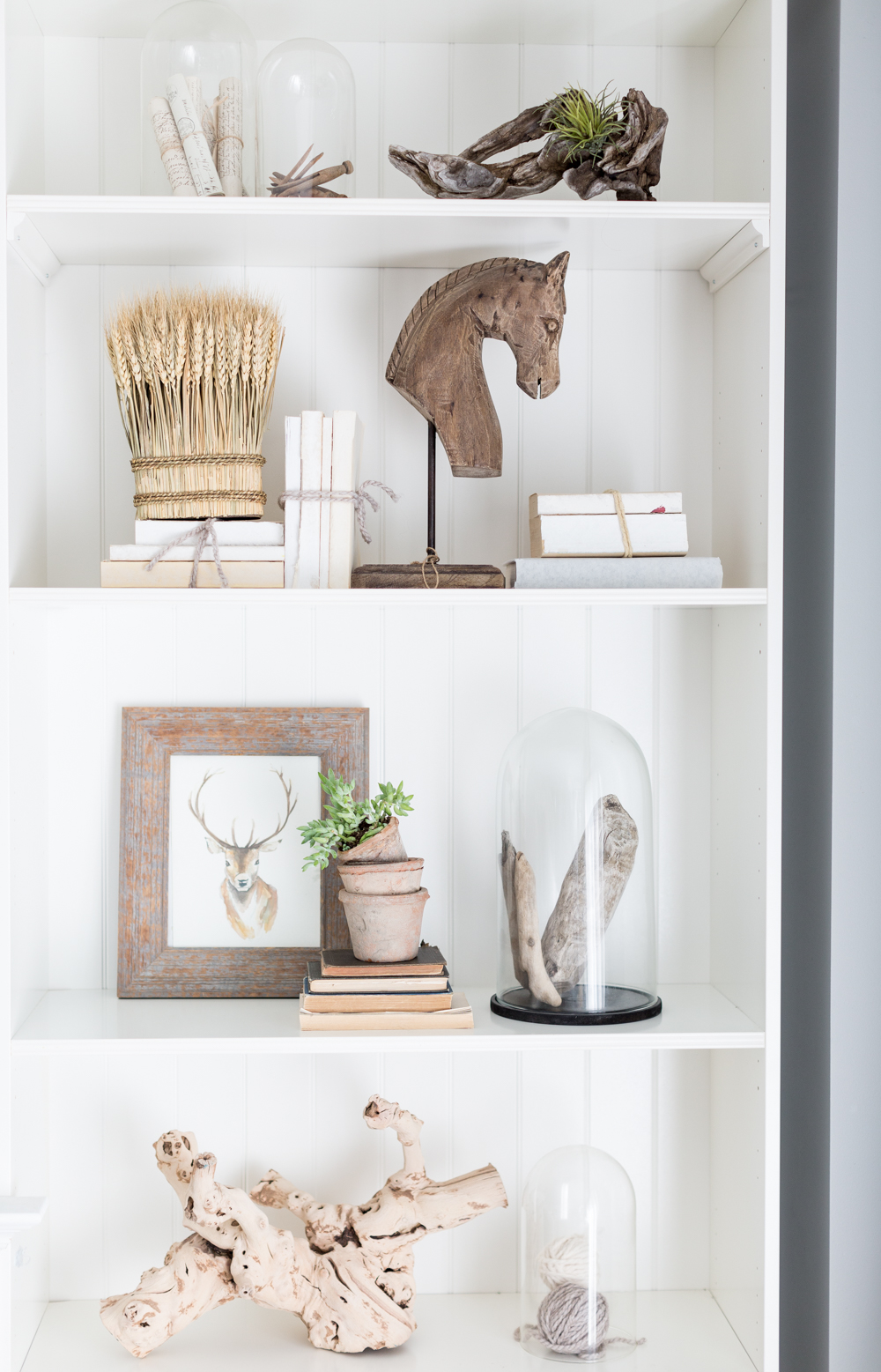 As usual, I shopped our home to decorate our shelves.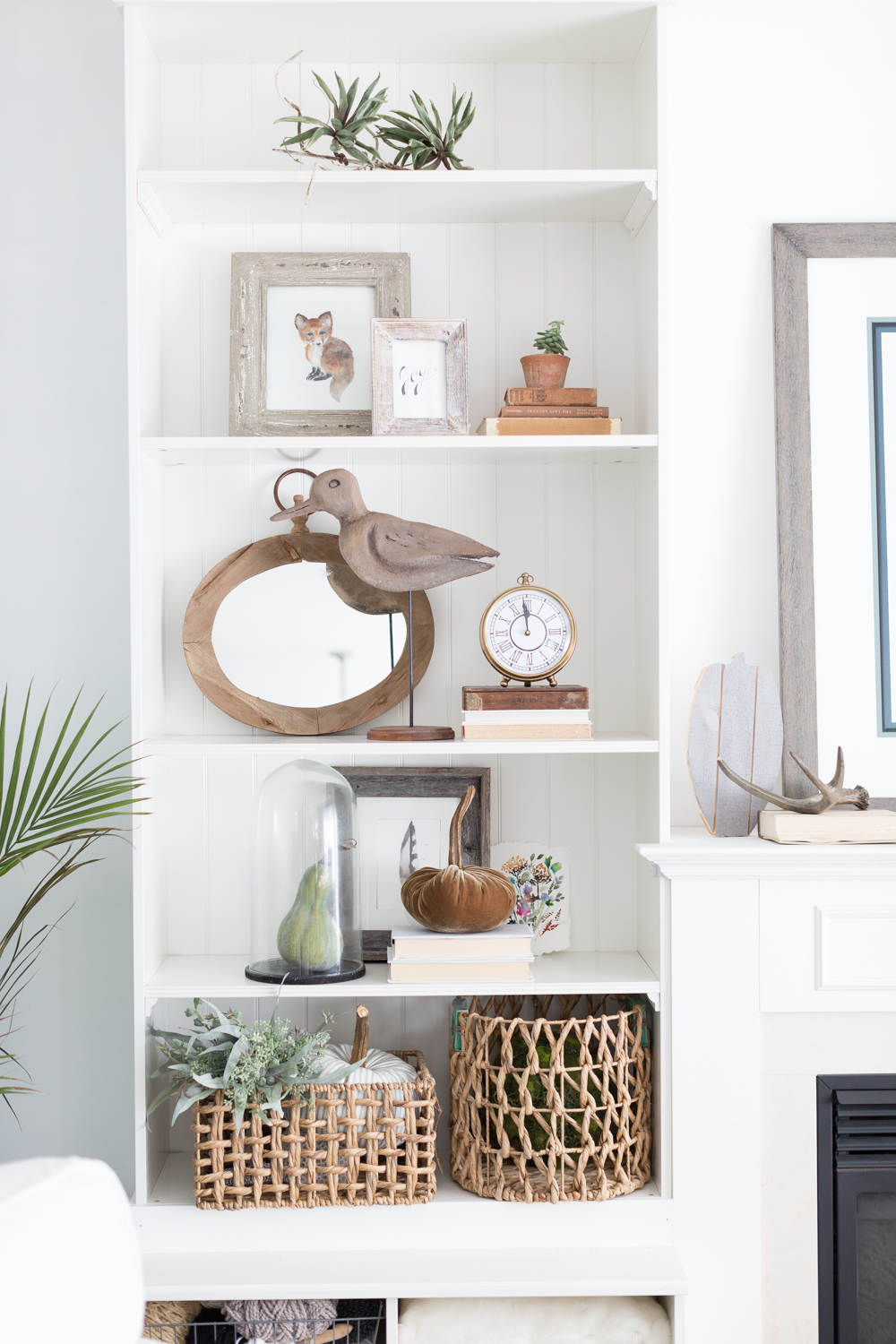 I used items we already own but re-purposed them in unexpected ways.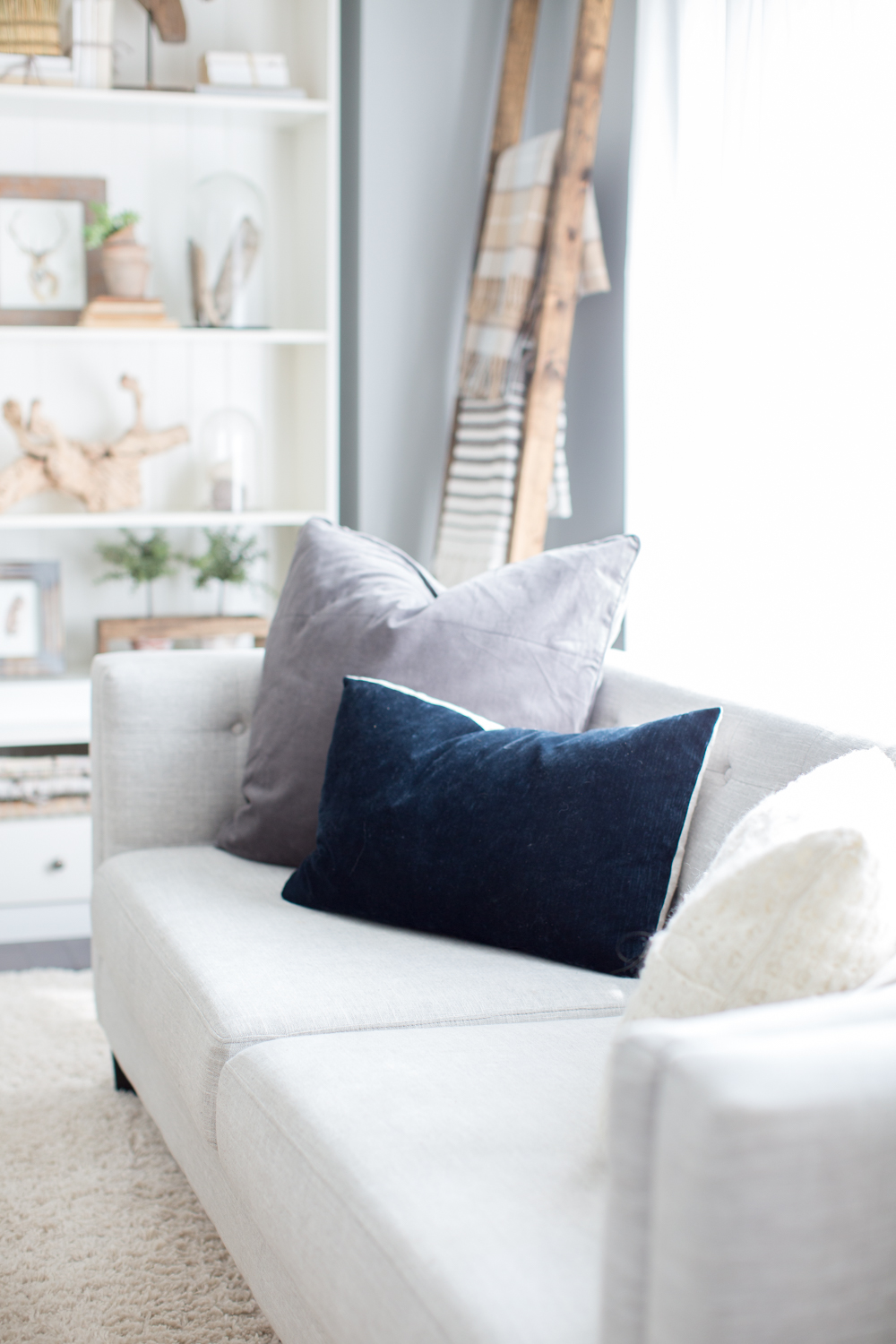 I also wanted to incorporate a little bit of blue in this room for cohesiveness.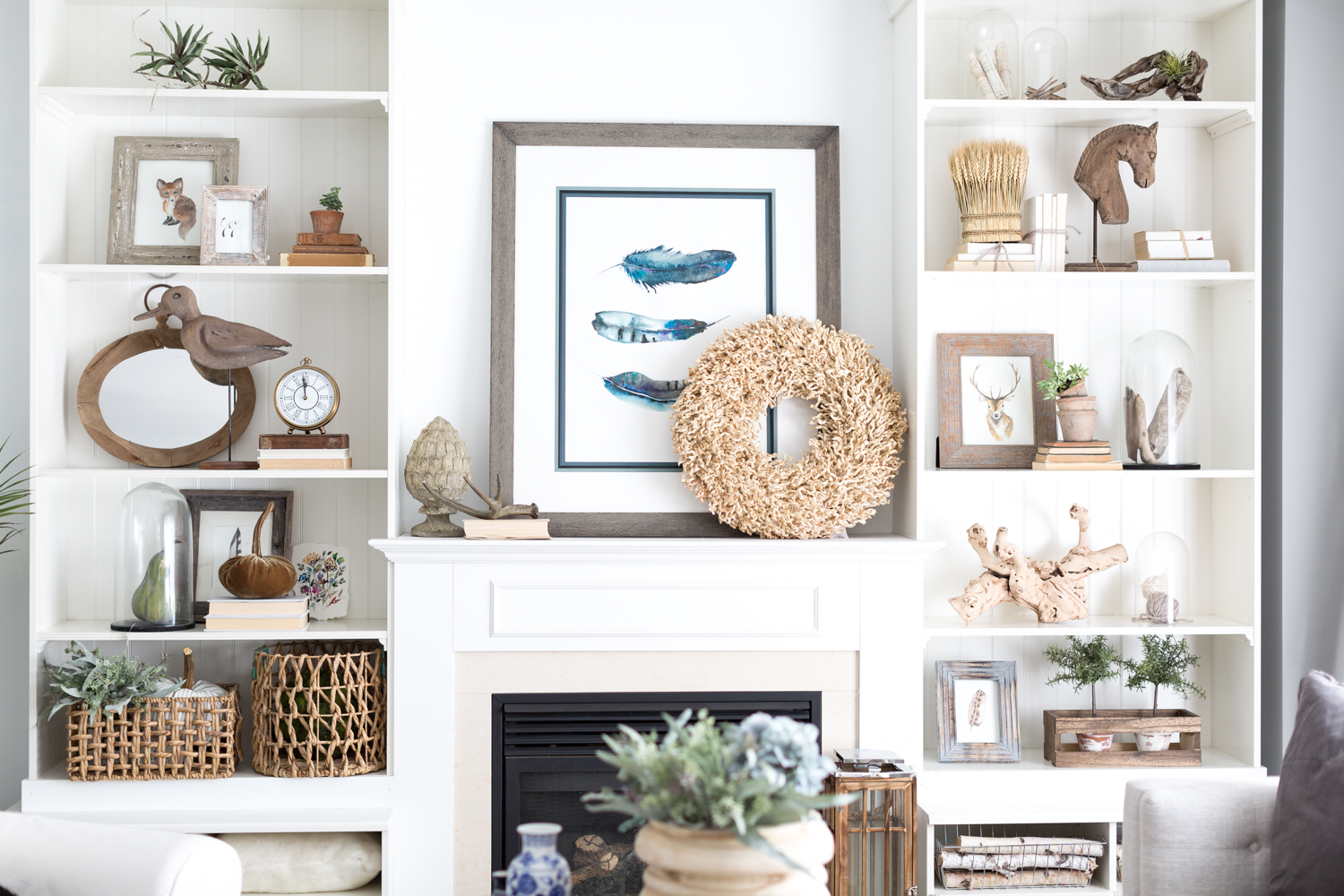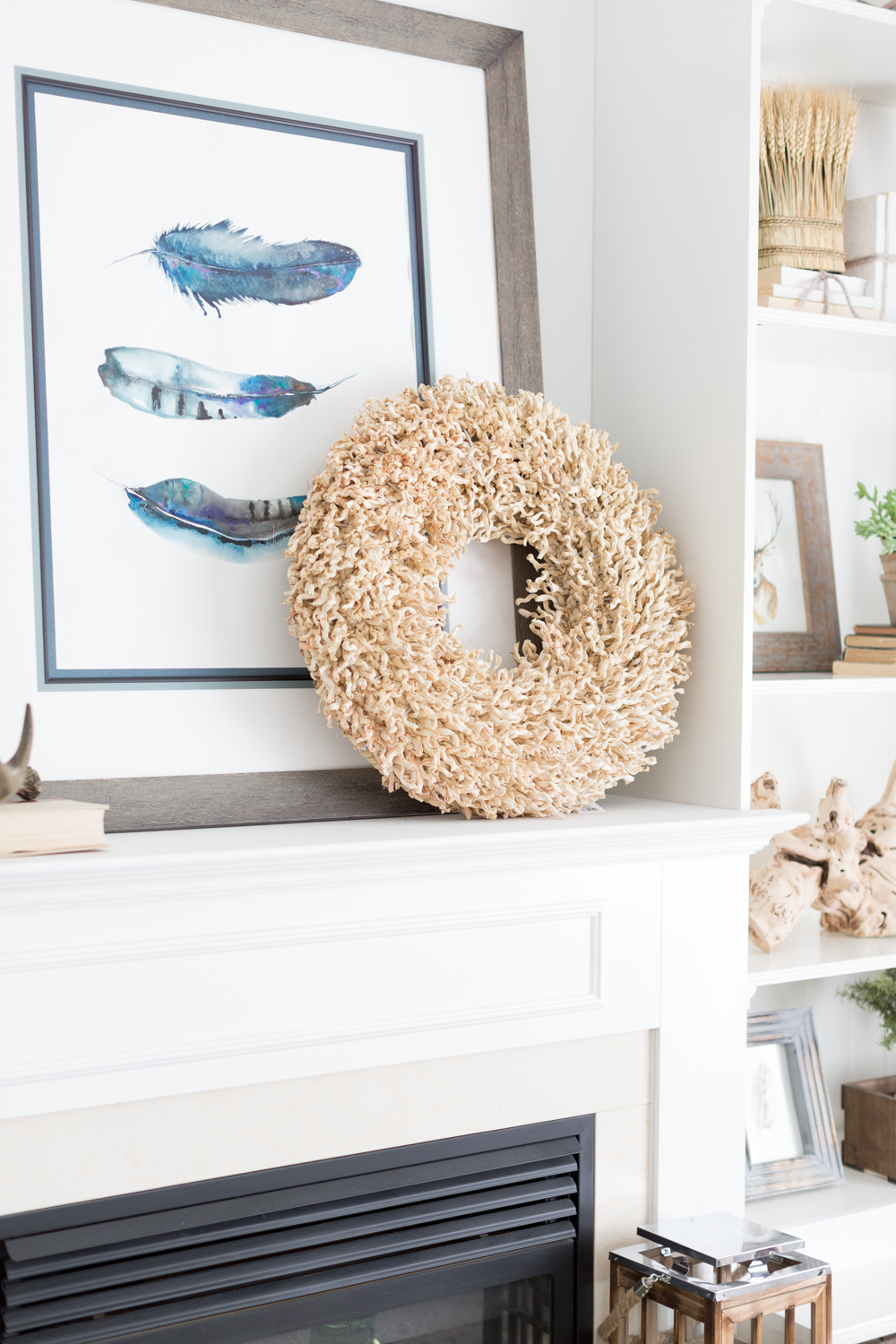 I purchased this wreath from Homesense (Homegoods in the U.S.) as I found the texture extremely rich and unusual. The wreath itself is made of seagrass and it kind of resembles a deconstructed basket. I love finding items that are different and evoke a conversation.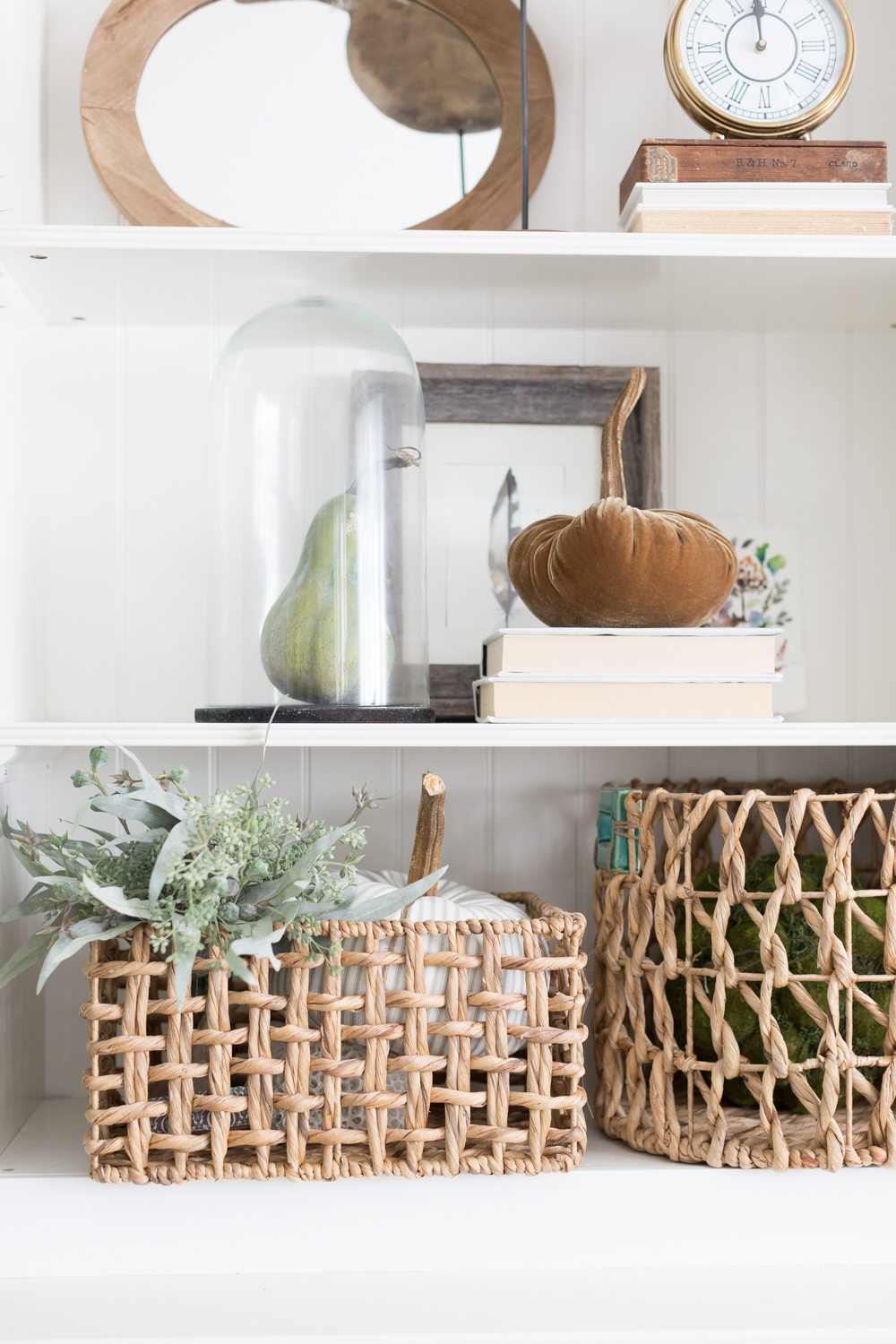 These velvet pumpkins are from my friend Becky, and here's the great news – Becky has graciously offered me a second set to give-away next week, so please come back to enter.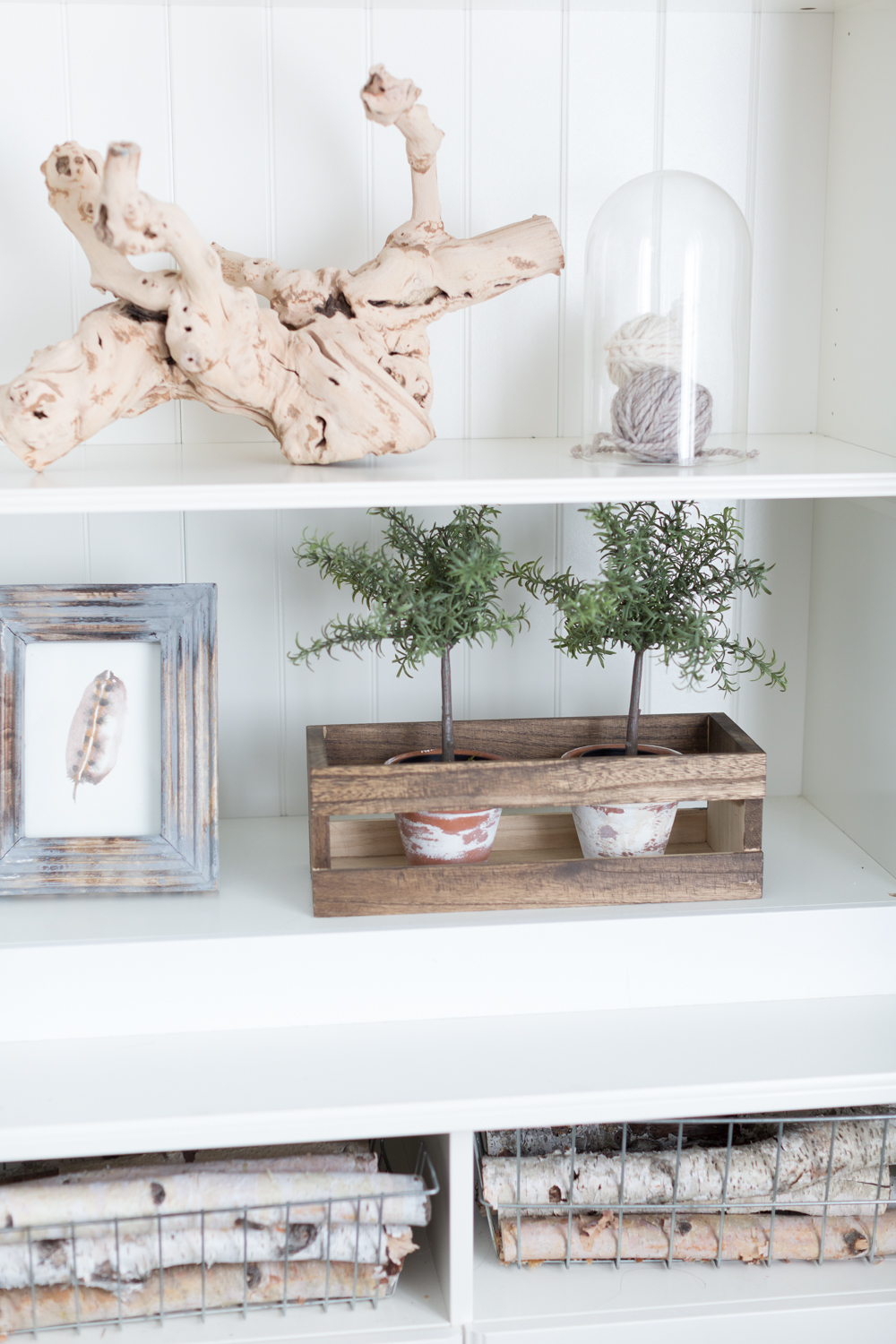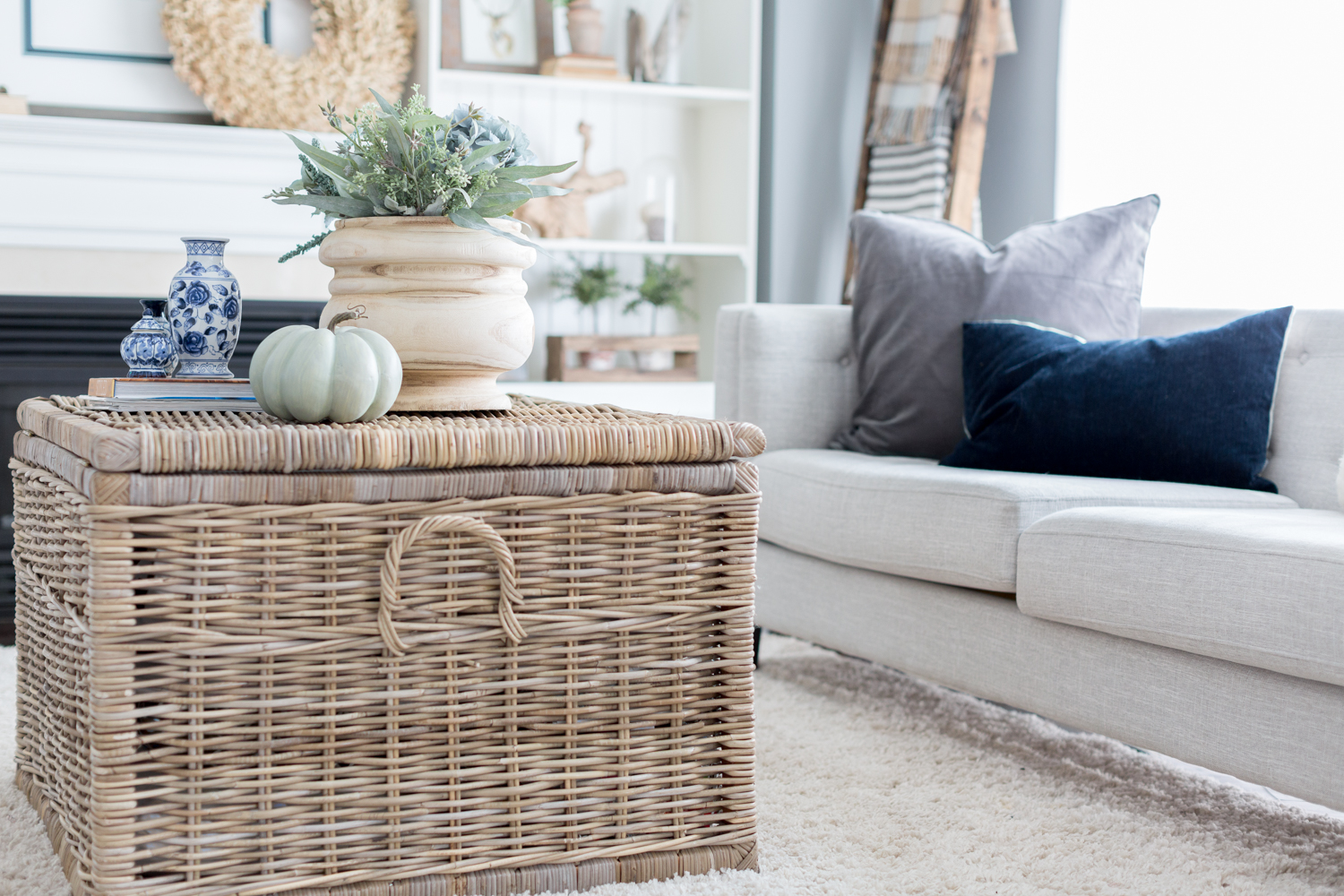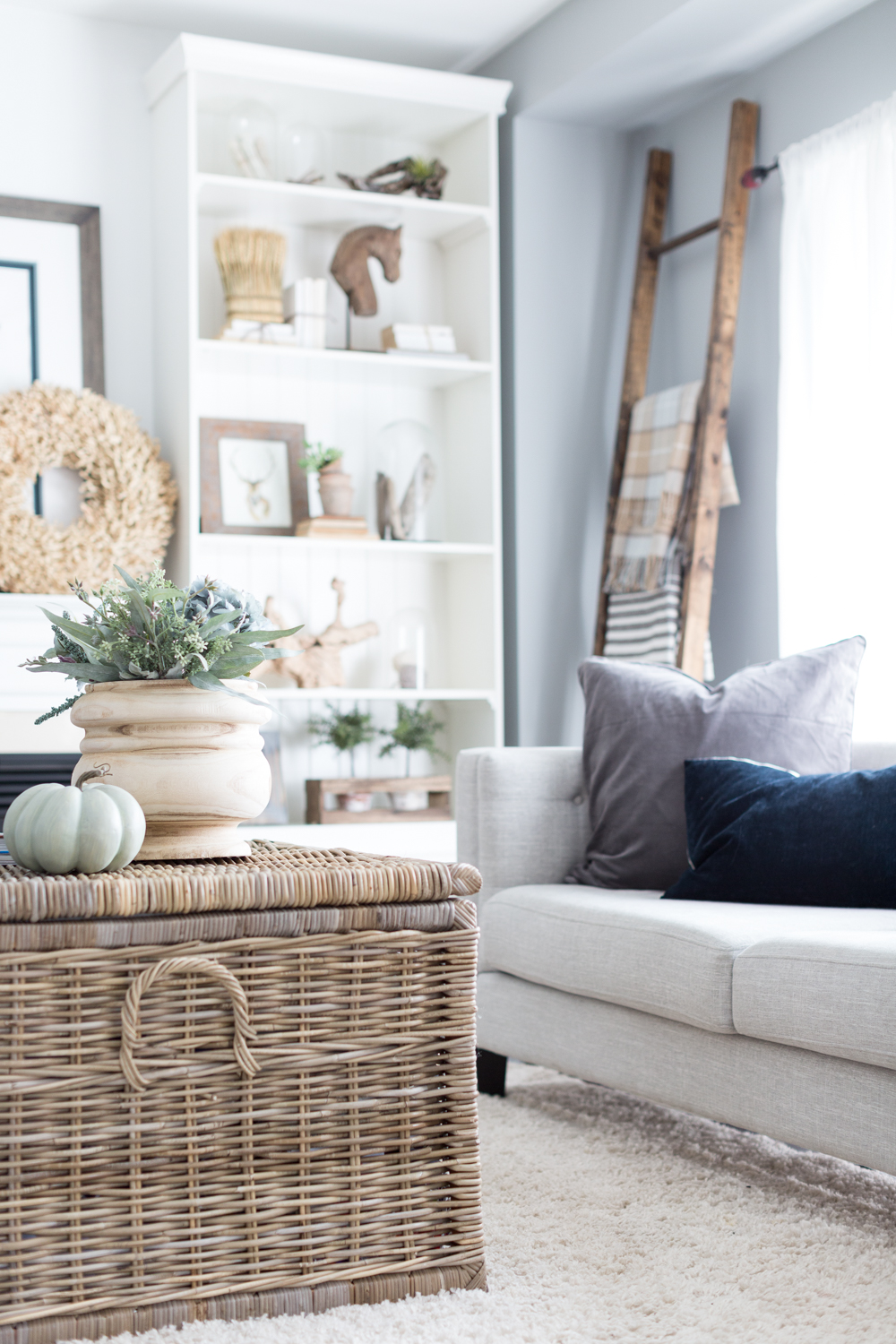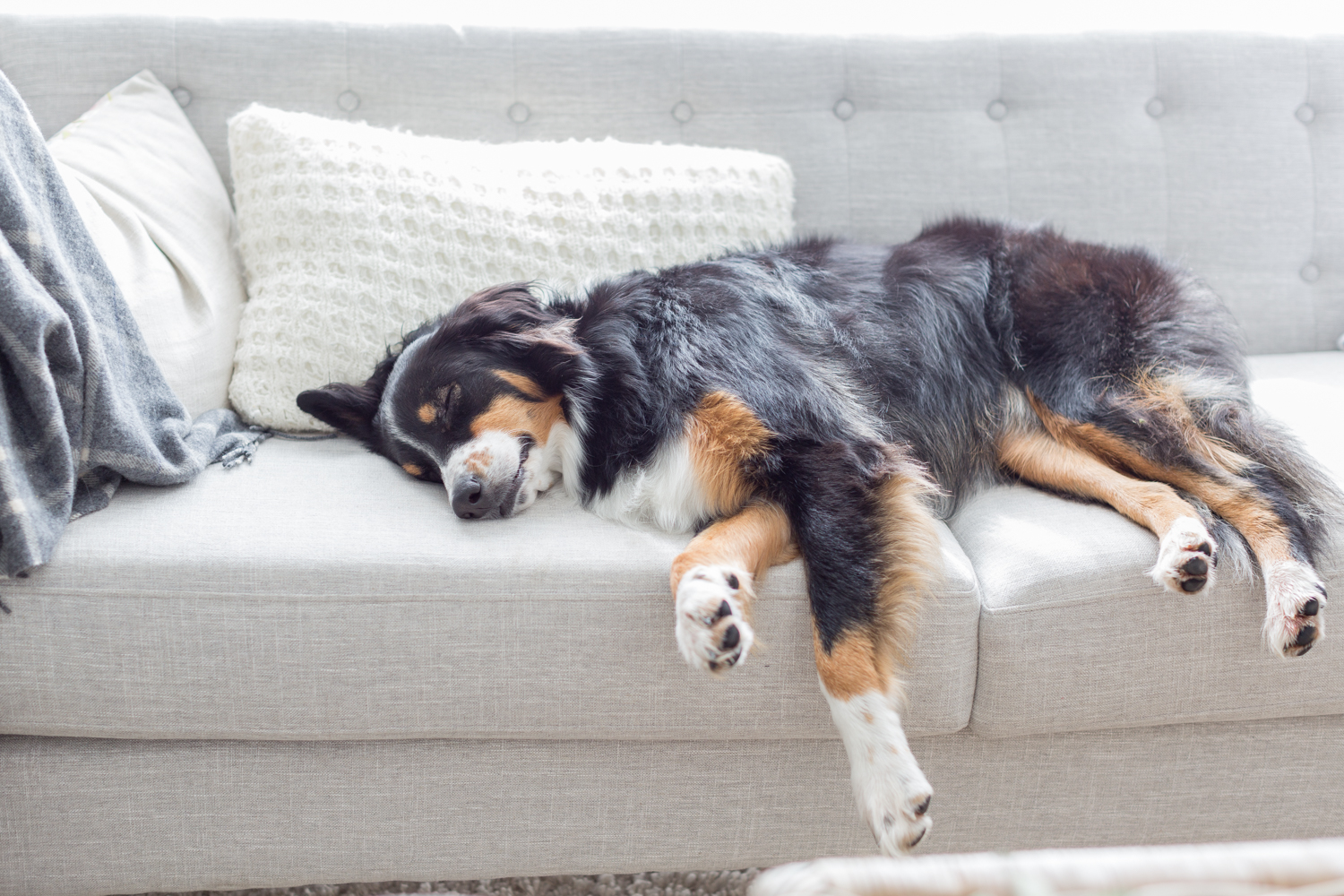 Phew…you made it to the end. IThank you so much for stopping by…xo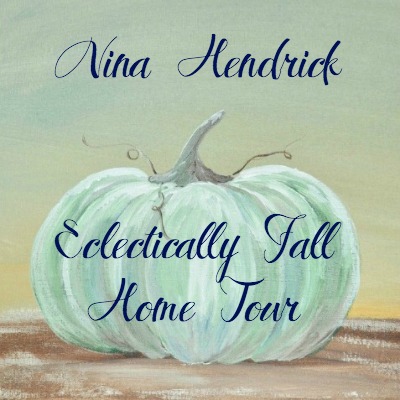 Please don't forget to head on over to our next stop on the tour – Nina Hendrick. 
p.s. – Good Housekeeping is featuring our homes throughout the week, so make sure to pop over to visit them and get more fall decorating ideas.