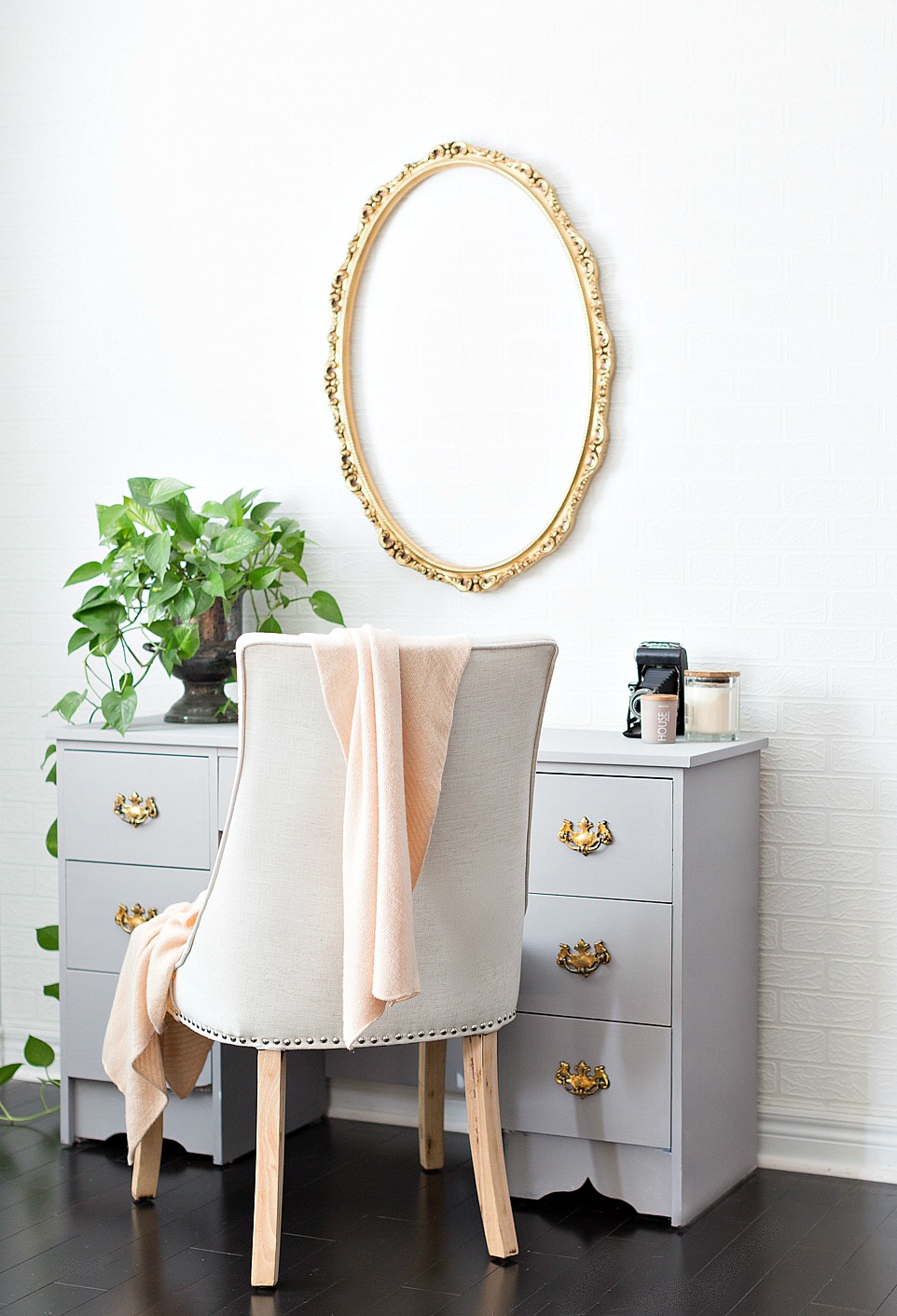 Hello friends…I hope you had a nice weekend.
It has been a busy couple of weeks of late and sometimes it feels like we're not making much progress. I co-hosted my sister's baby shower this past weekend and between having recently been away and other commitments, I didn't have too much time to prepare, but we did it and I think it was a great success. I can't wait to share with you.
Have you ever heard of SNAPCHAT? If you haven't, it's a fun little video app where you get to see behind the scenes. I've been sharing a lot there lately – including my sister's shower – but the only downside is that the videos only display for 24hrs. If you're interested in following along, my username is craftberrybush.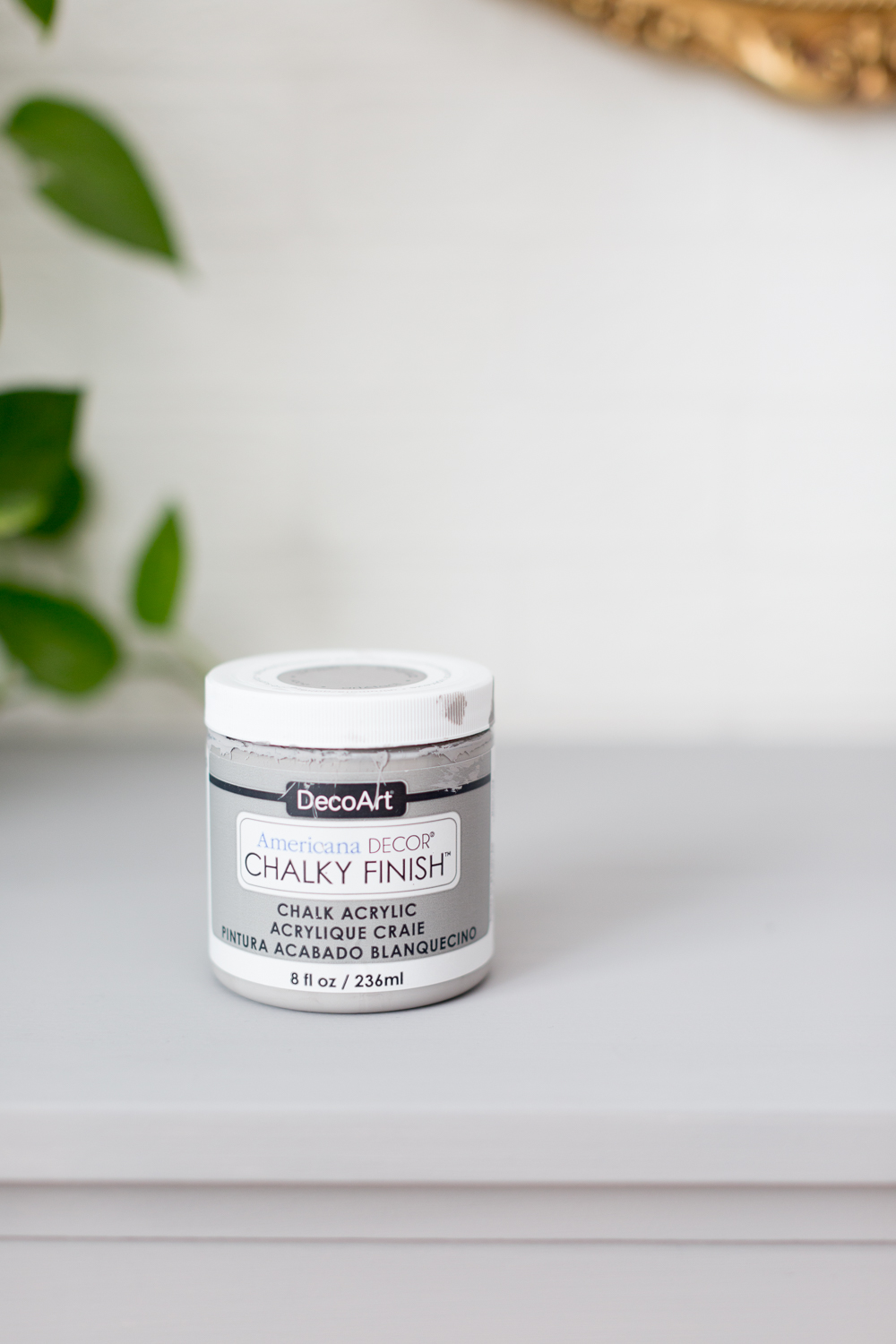 Last week, I managed to paint this old desk that I have been meaning to tackle for a while now. I'm not really a fan of painting furniture, mainly because I don't love the prepping and to be honest, I'm not always sure what I'm doing.
But I used DecoArt's decor Americana decor Chalky finish paint which minimizes the prep as you don't need to worry about sanding. It comes in small bottles, but they sure go a long way as I gave this desk two coats and only used half a bottle.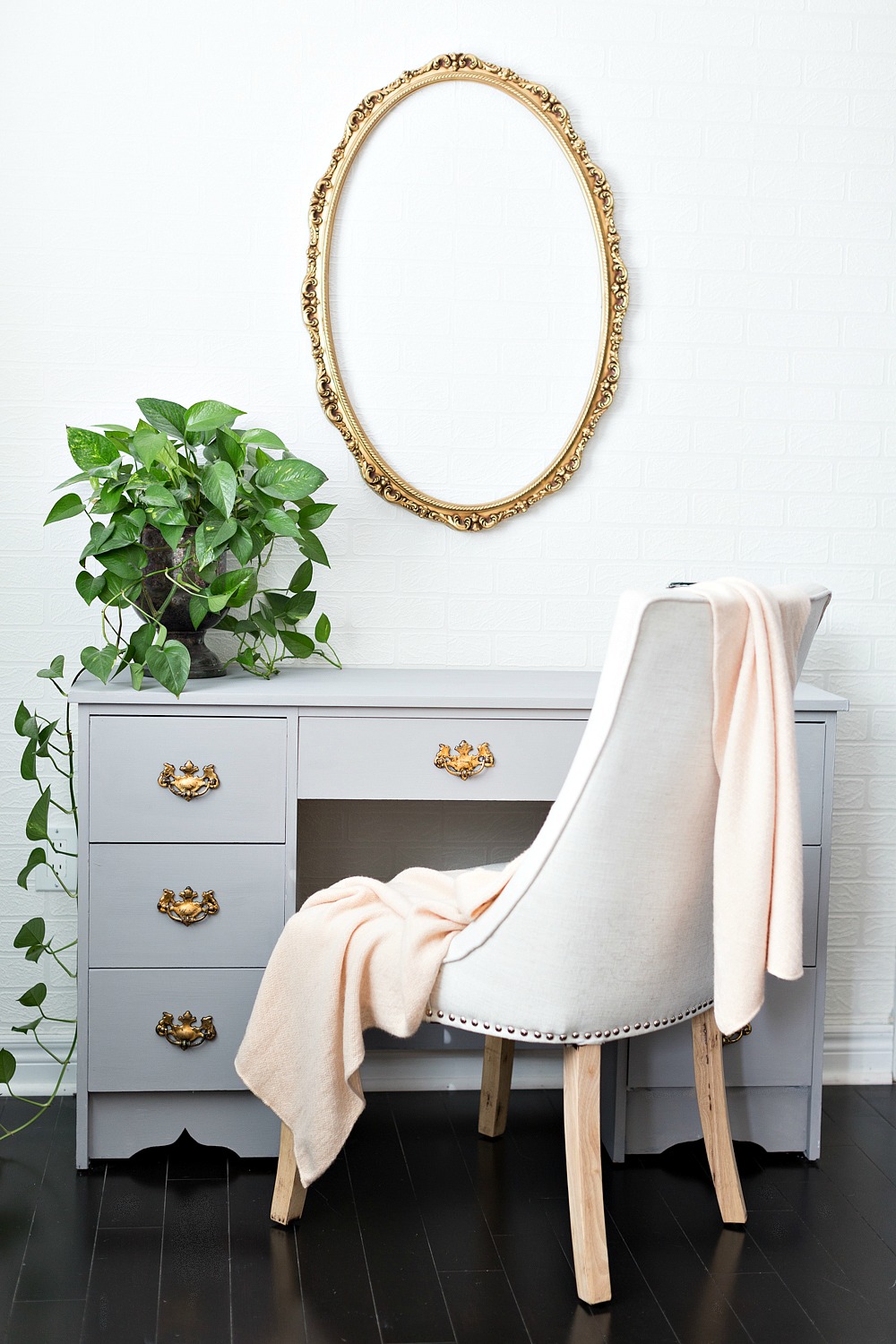 I love this gray. It's called Artefacto and it's avaible at Michaels.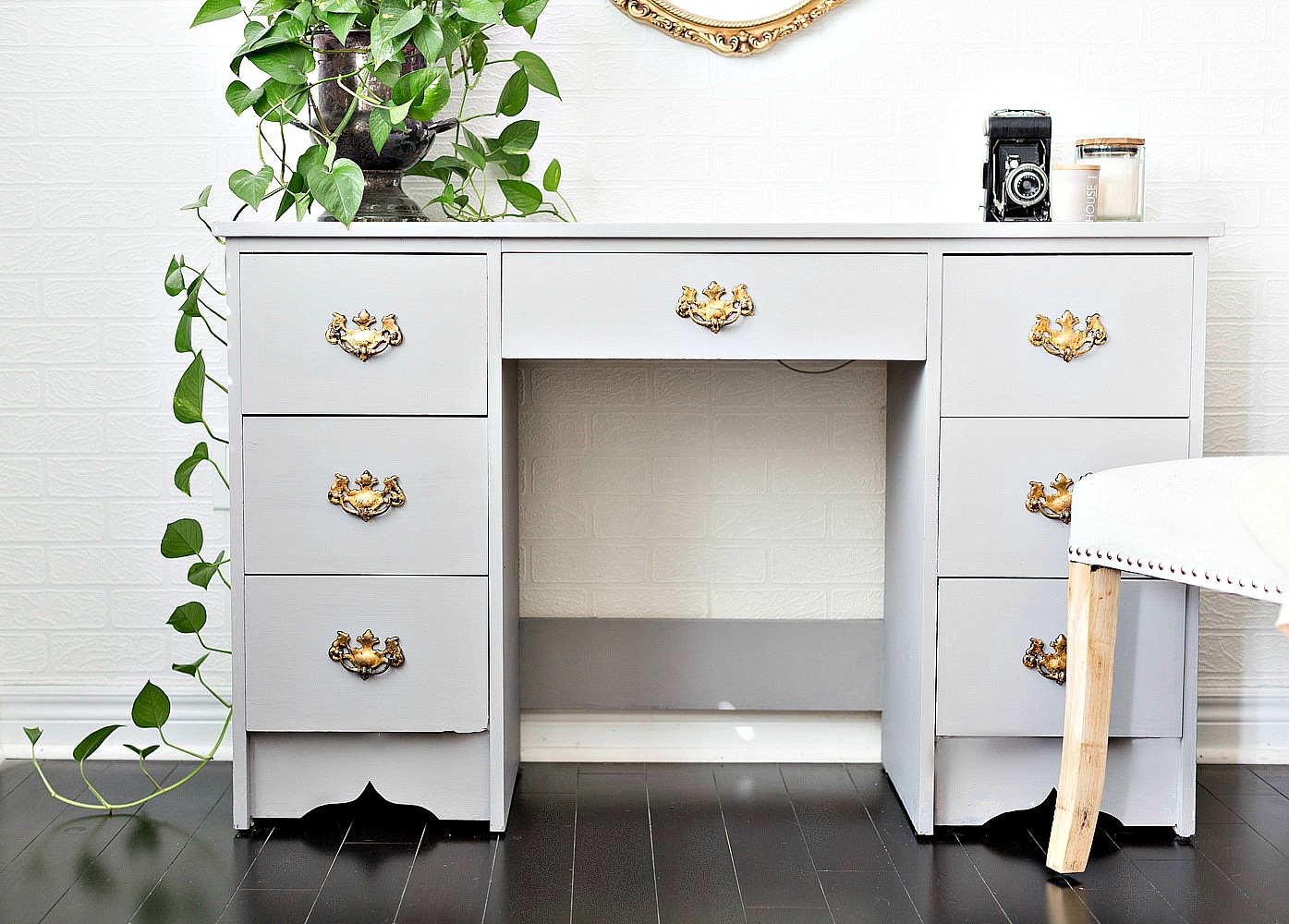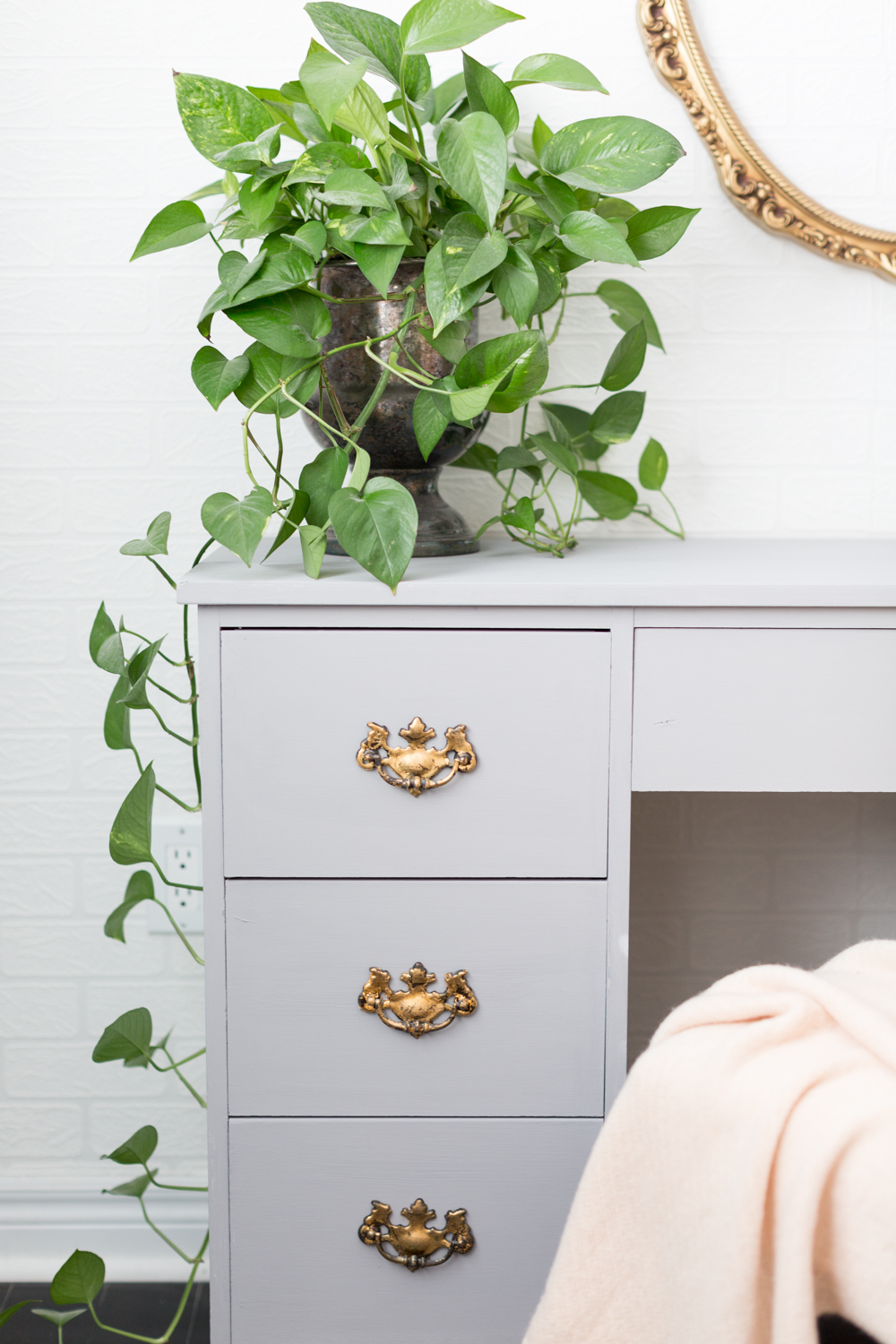 I was going to change the handles but I like the gold against the gray so I left them.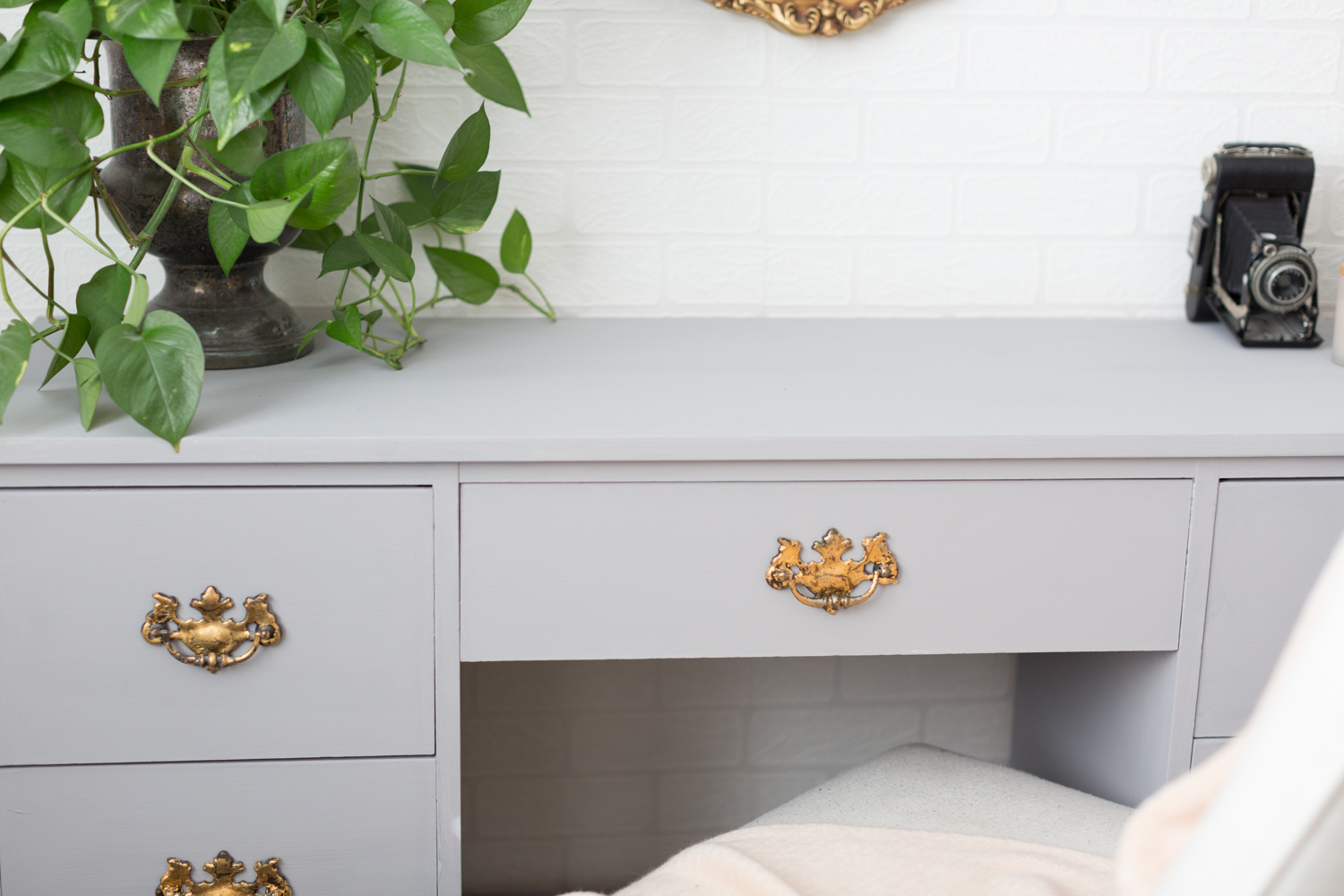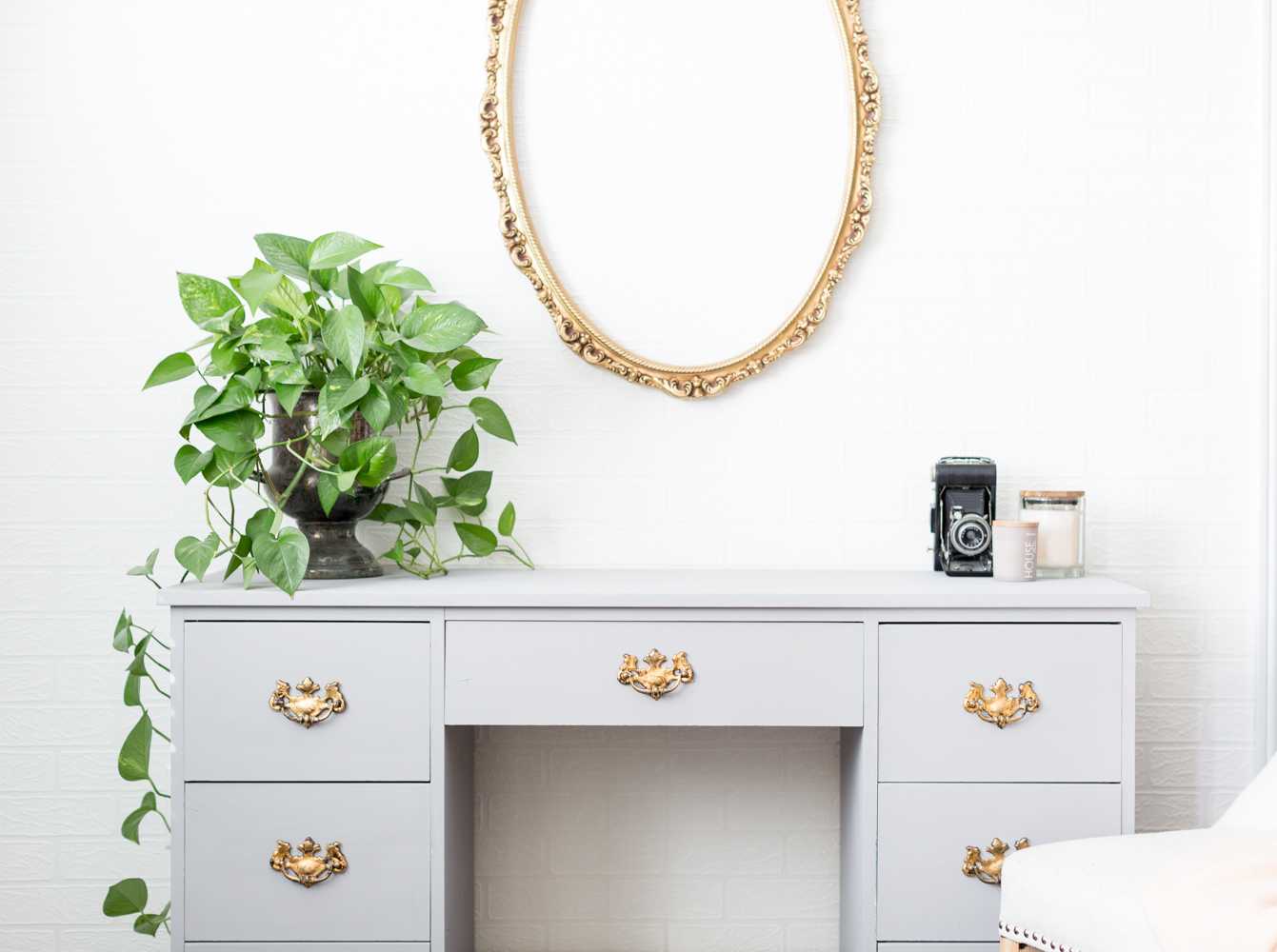 I know this little desk makeover is going to have a domino effect on the rest of the room, but we have so many other things to start and complete before I take on something else, so this little accomplishment feels great!
Thank you so much for stopping by today.
Wishing you a great start to your week!
much love,