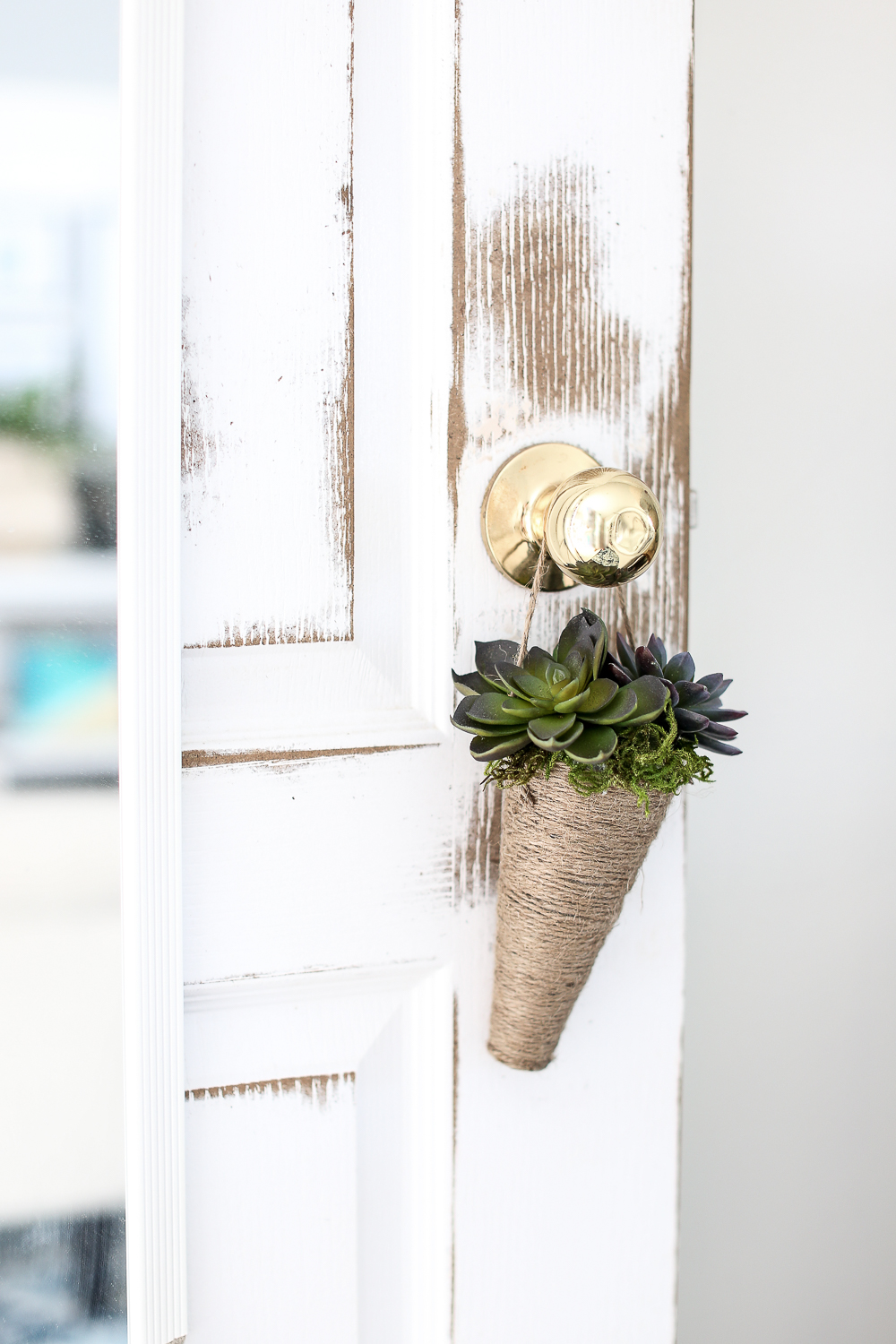 Hello friends. I hope you had a nice weekend.  It's been super hot around here and we've been enjoying sunny days, save for a massive thunderstorm that rolled in on Friday evening.
I really enjoy the sound of thunder and watching the sky light up. It's an spectacular scene that makes your realize how vulnerable and small we are to grand scheme of nature.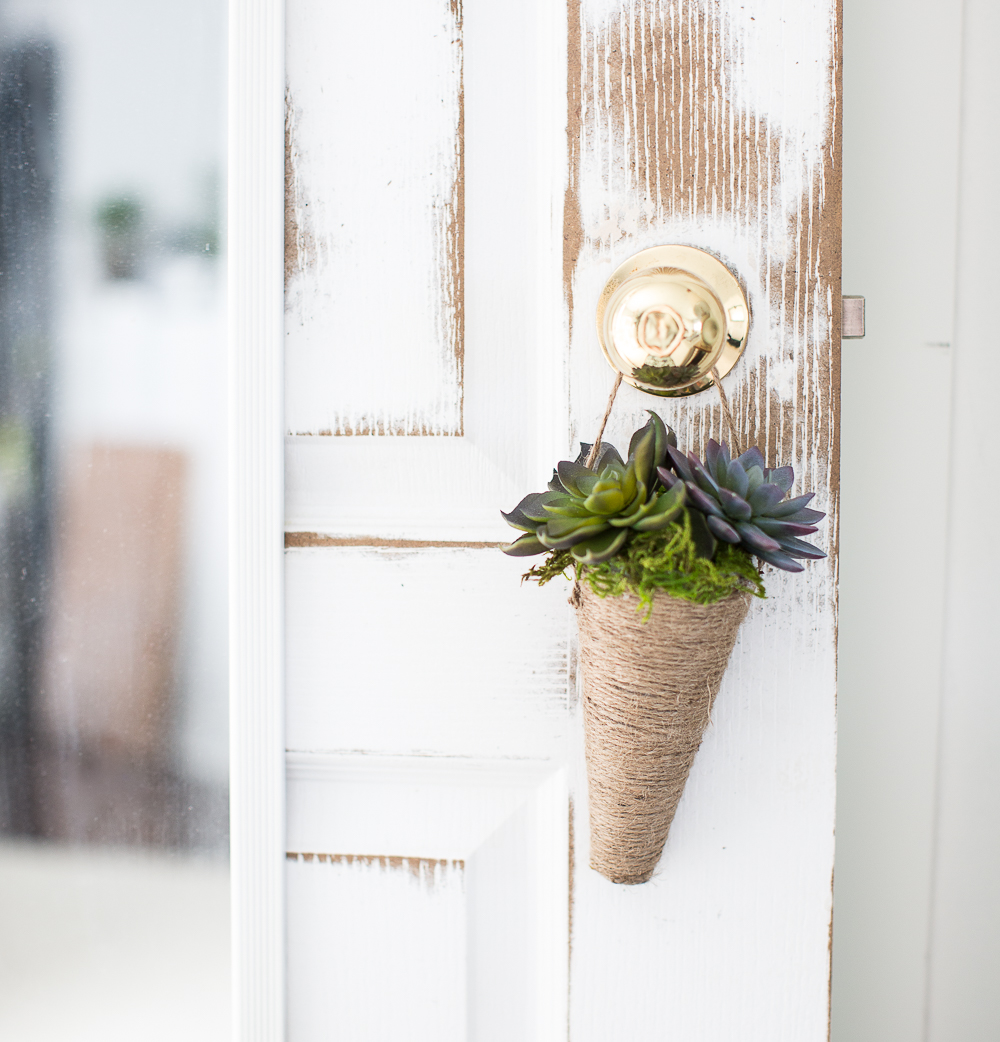 But I digress, this post was due a couple of weeks ago but with both of my laptops not working I hadn't been able to download the photos. It's a super sweet and simple craft but it's usually the small details that make a house a home. A while ago, we found this old door at the side of the road and I used it to hang a mirror from it. Speaking of mirror, I thought I had cleaned it well prior to taking photos, but I guess not well enough. oops.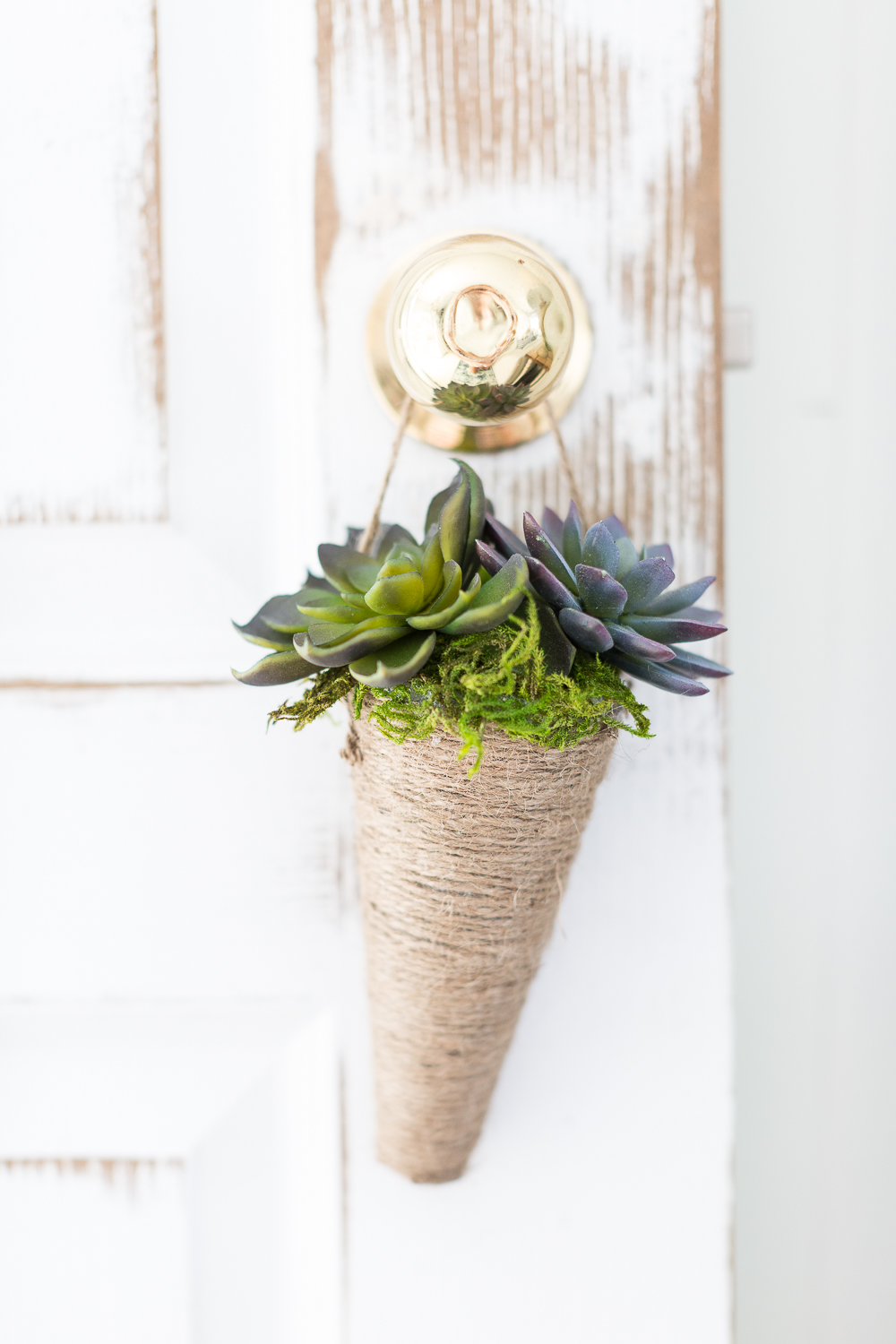 Anyway, I made this adorable succulent cone planter from some of the cones my friends from FloraCraft sent me last month.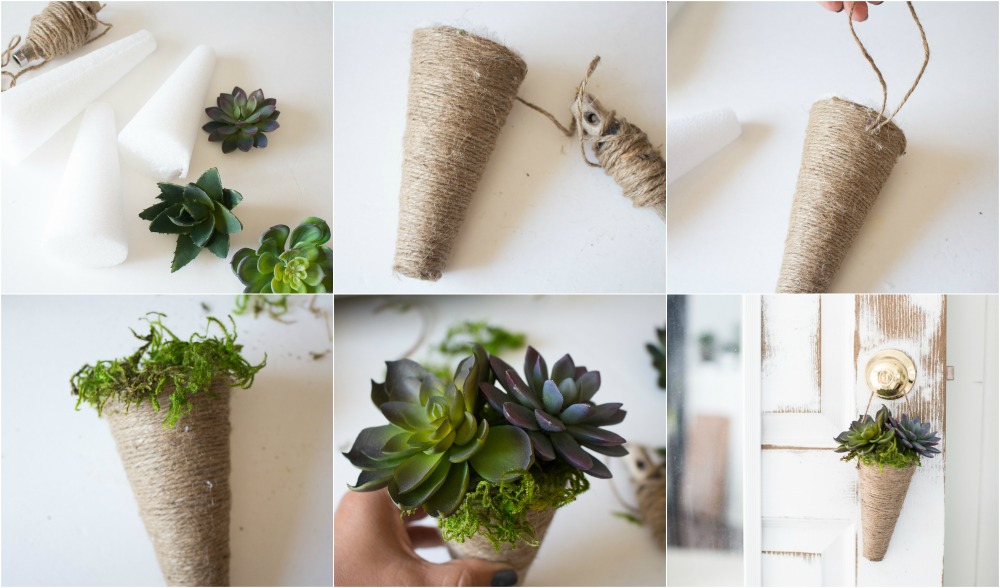 These are so simple to make and I like how it adds a splash of green to the door.
Simply take a foam cone and wrap it with jute rope or colored yarn.
Secure it with hot glue as you go along. Hot glue a loop at the back.
Hot glue some moss on top to hide the foam and insert some fake succulents or flowers to the top.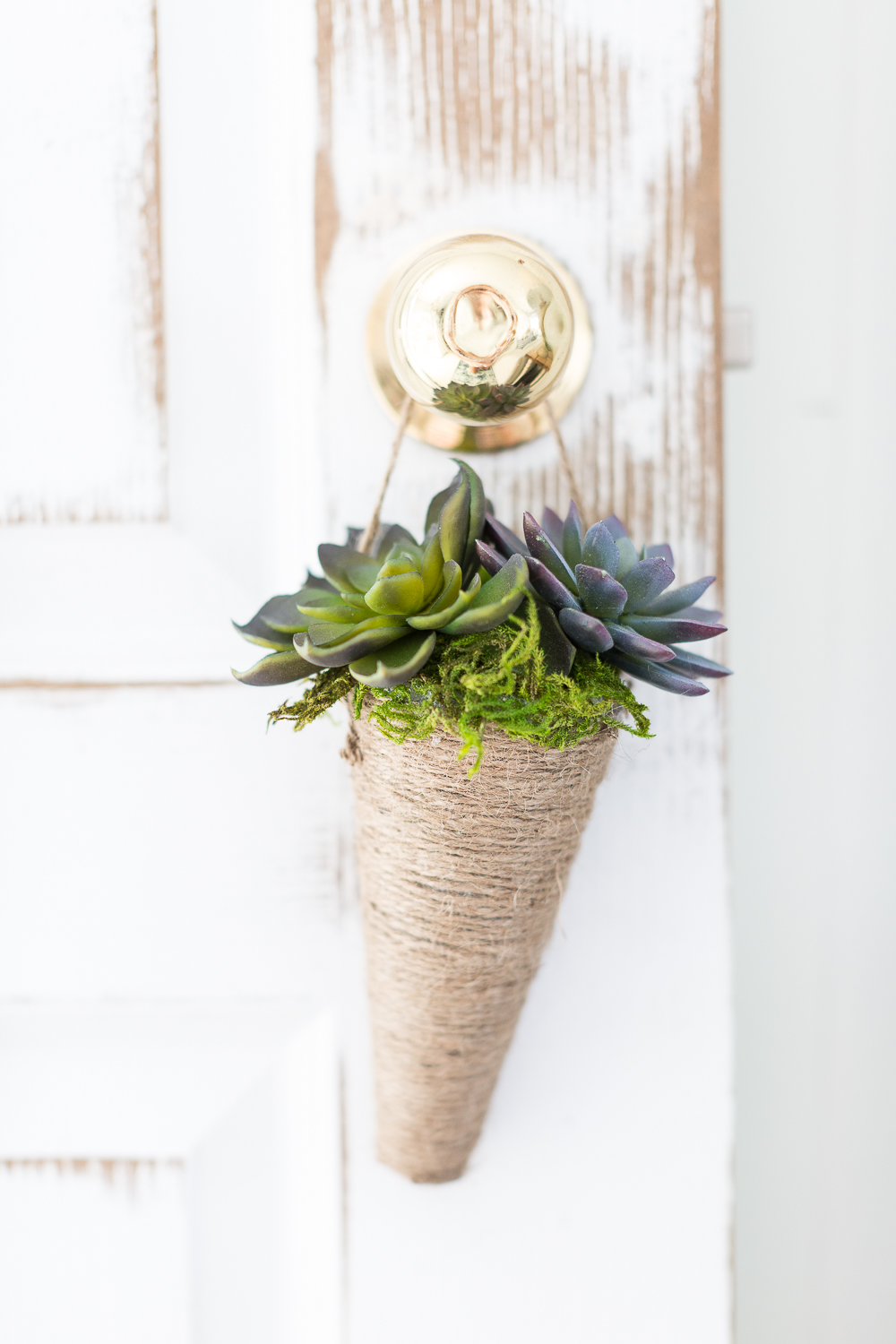 I think this would make a super cute wedding favor don't you?
Thank you so much for stopping by today, I hope you have a beautiful start to your week!
much love,