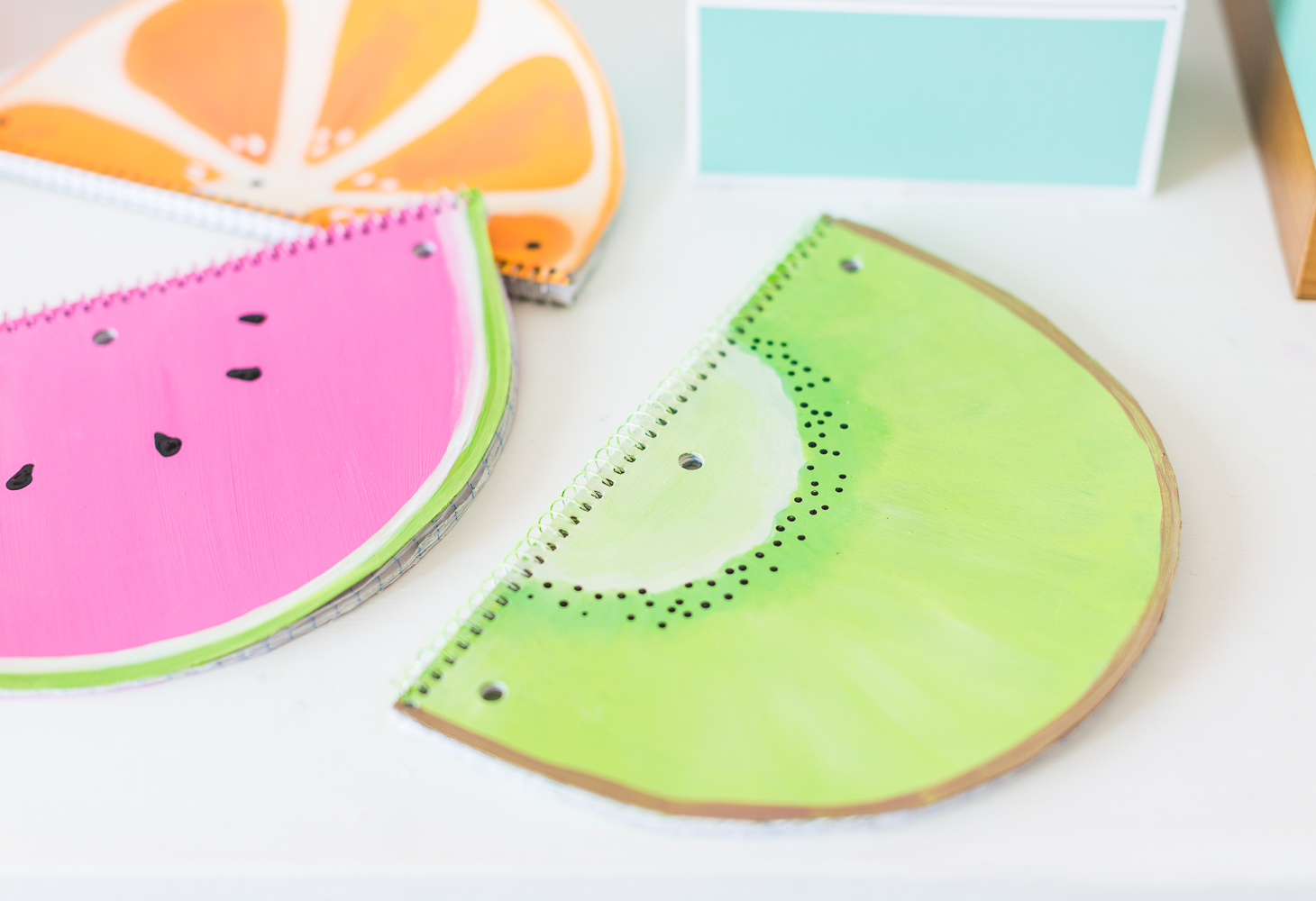 Hello again friends! It was a muggy yet gloomy day here…perfect for staying inside and doing a little craft.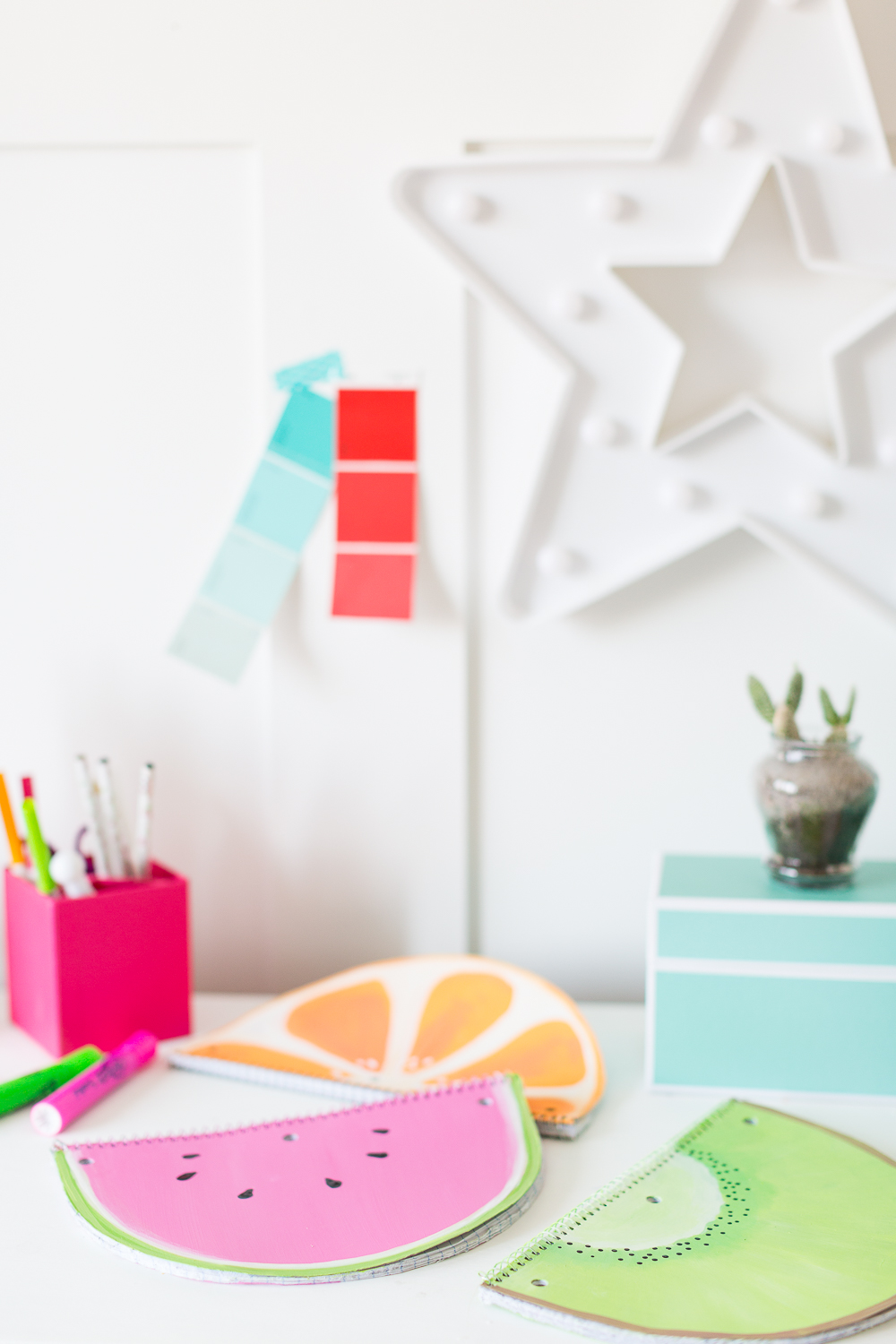 Sometimes Bella and I will spend time watching YouTube videos, some of which are super cute and creative. When we saw this video, we thought it would be fun to give it a go. It makes a perfect back to school project and it just happens to be this month's DecoArt Challenge.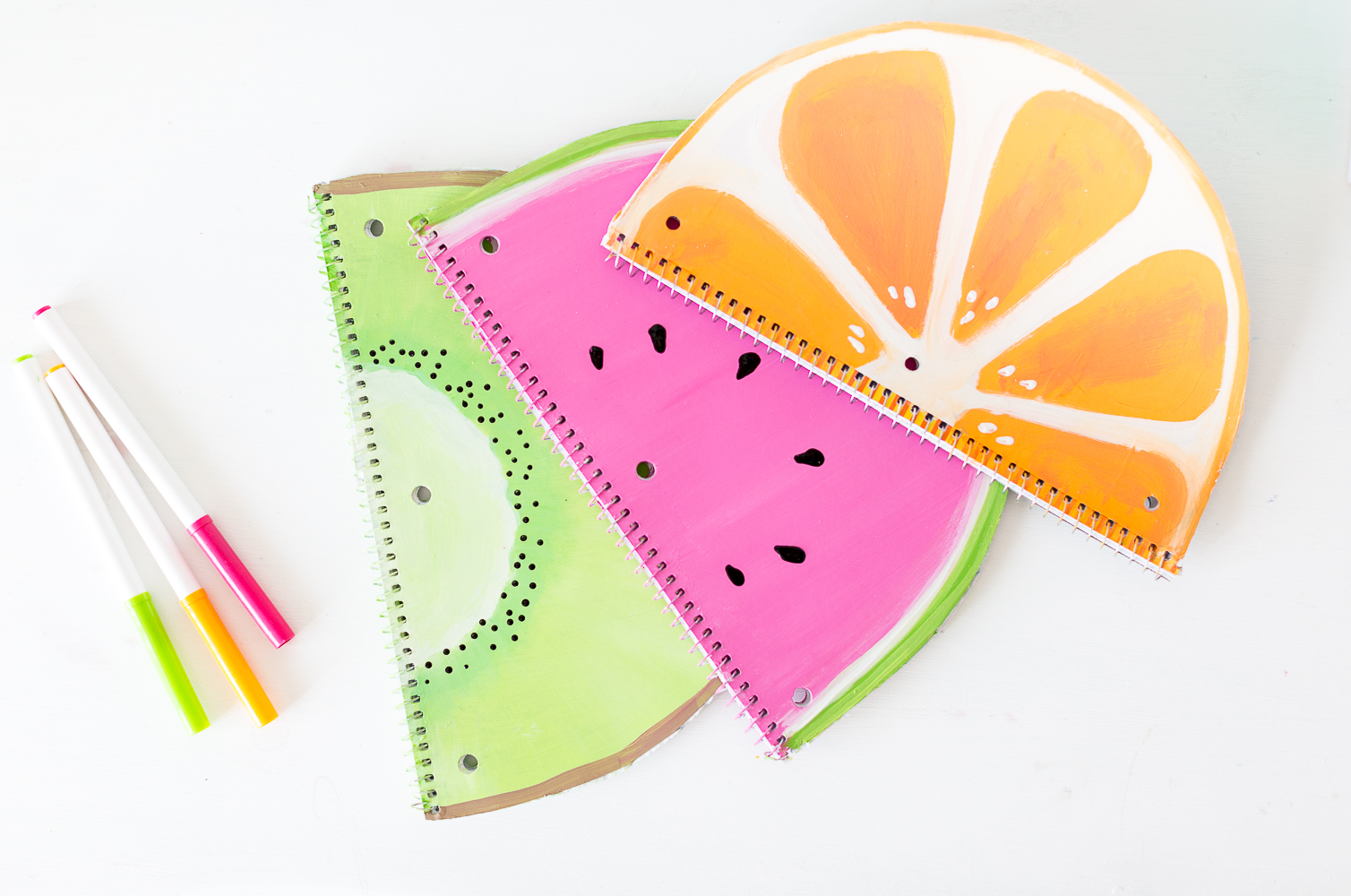 For this particular project, we used DecoArt Americana Multi Surface Acrylics.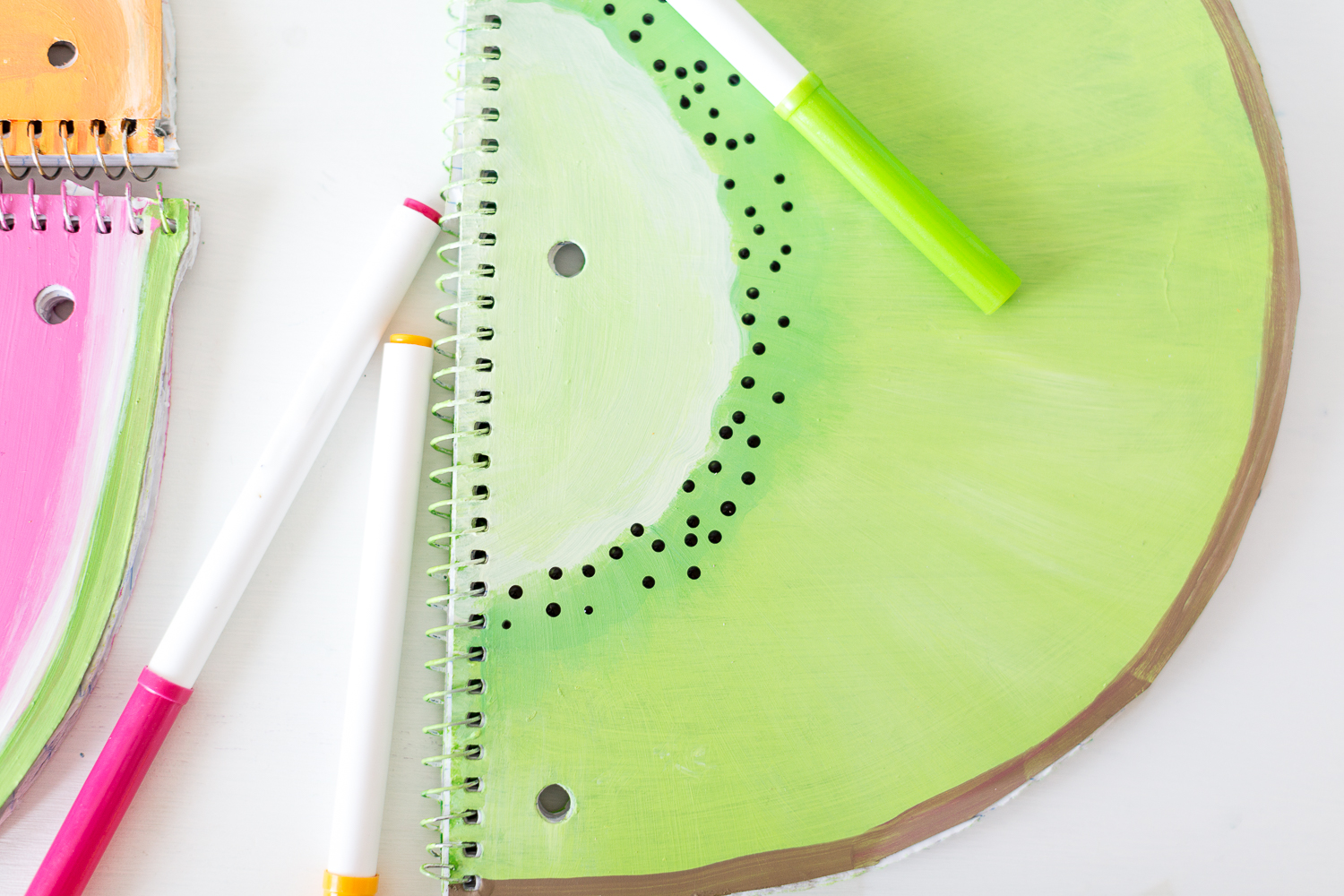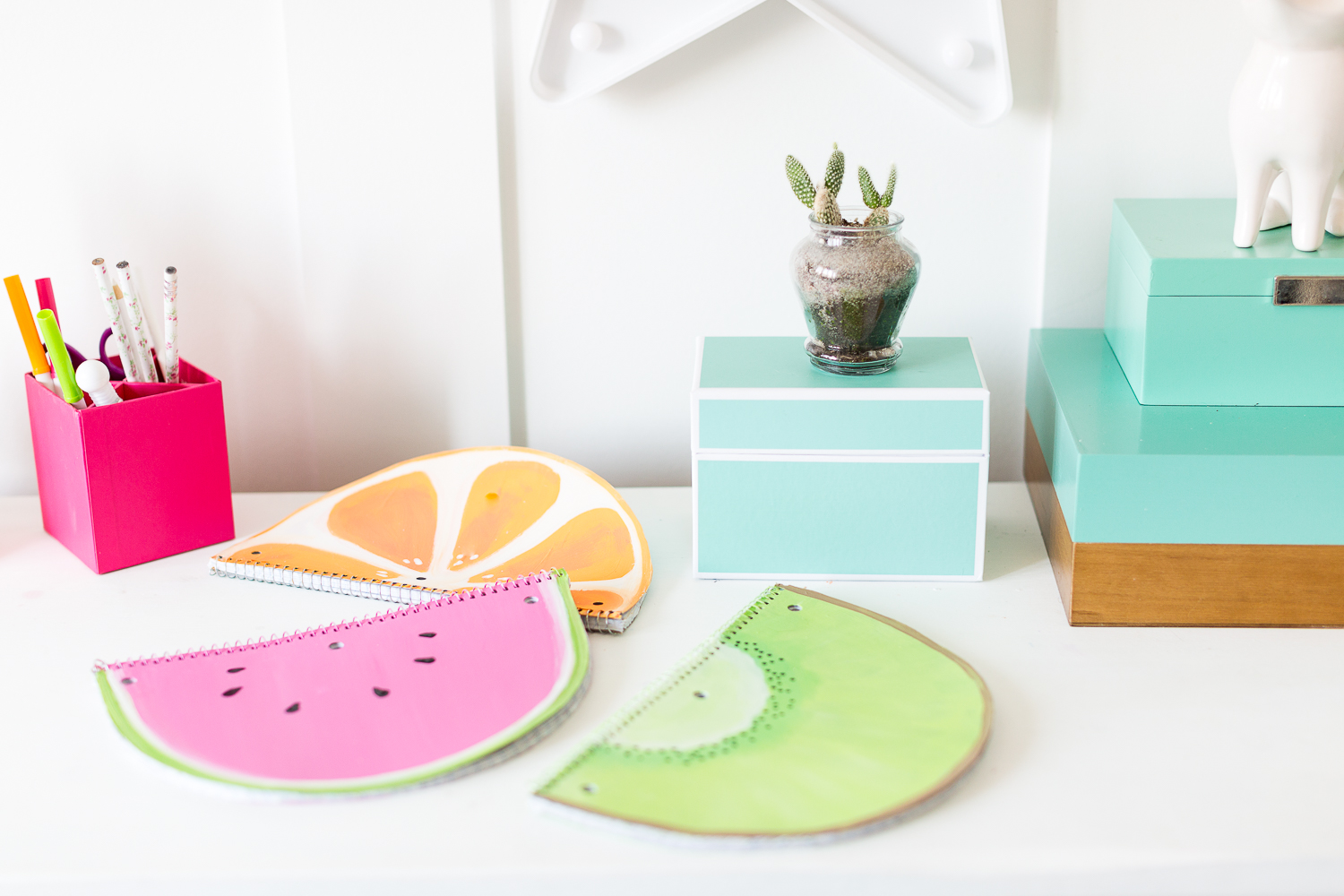 Materials: 
Spiral notebooks
Thick cardstock paper
Glue Stick
Scissors
Pliers
Black writer
White writer
Pink Tropics
Melonball
Cotton Ball
Orange Sherbert
Cocoa Bean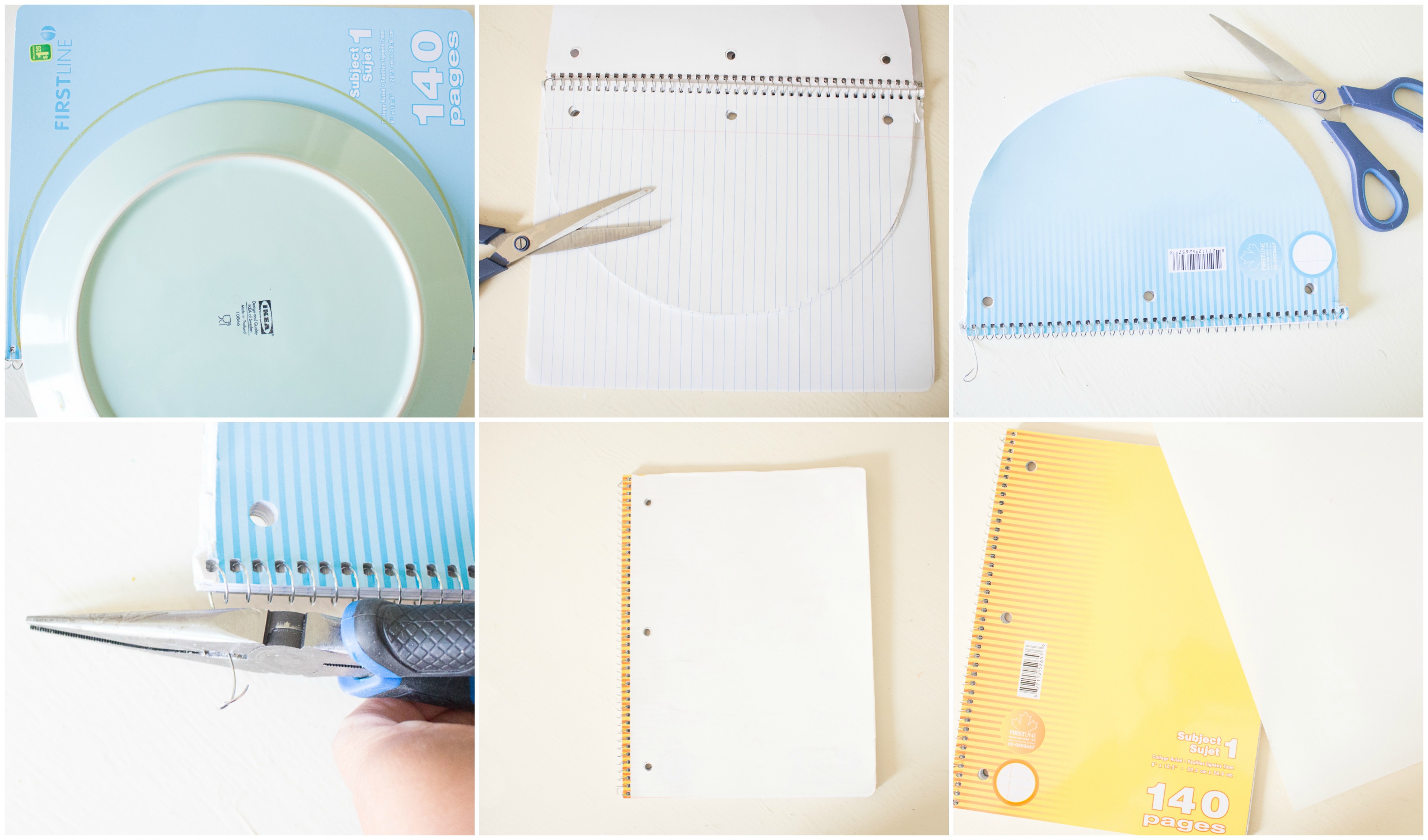 Instructions:
1) Trace half a circle using a plate on top of the book
2) Cut around semi circle and continue doing this through all pages
3) Trim remaining wire if needed and bend with pliers
***For the orange slice, we glued a piece of white cardstock to save some time and just painted in the orange area.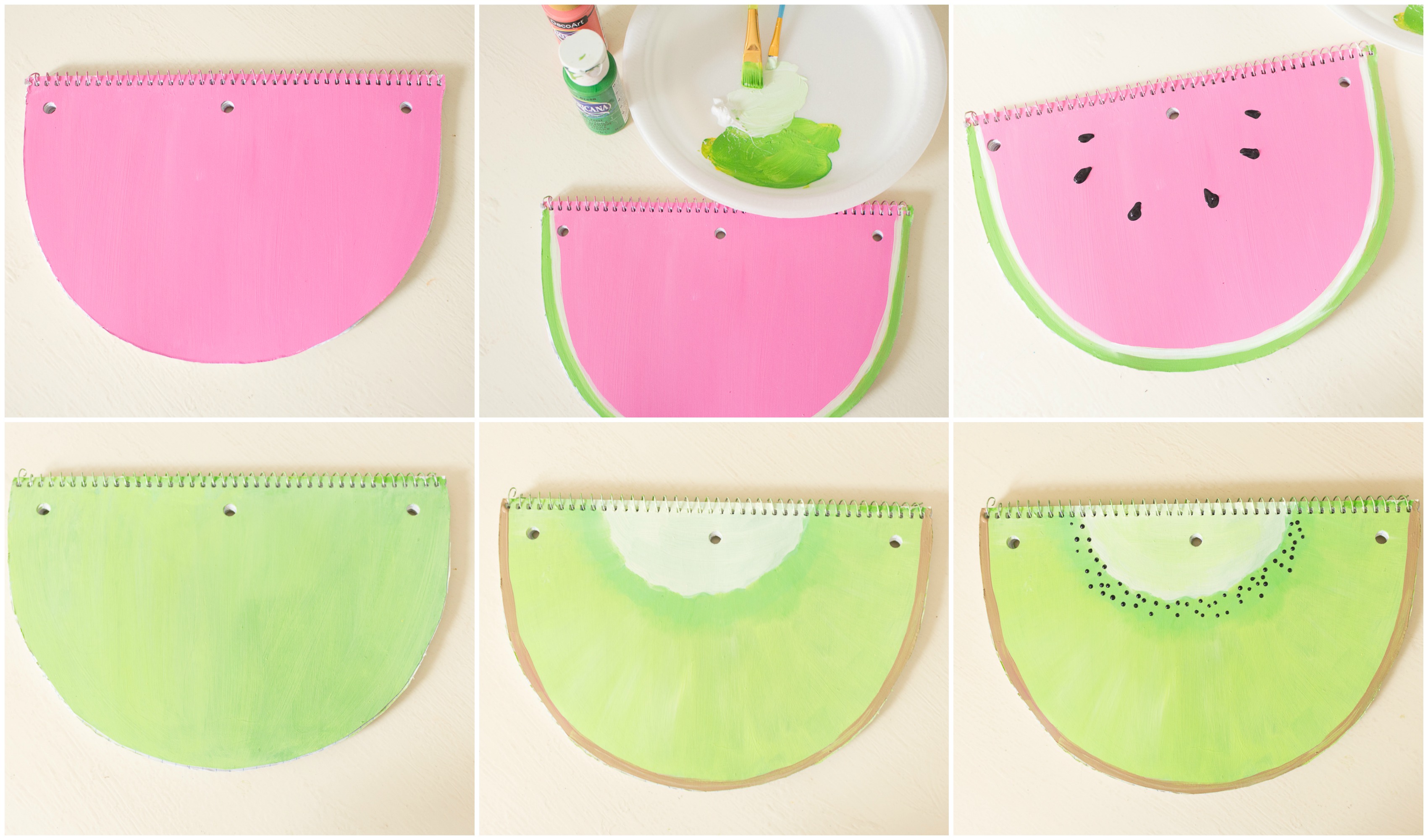 To paint a watermelon, use Pink Tropics to cover the entire cover. Paint a thin line with white followed by a thin line of Melonball. Use black writer to draw in little seeds.
To paint the kiwi, paint the entire book with Melonball mixed in with a little bit of yellow for more depth. Paint the center with white and add little dots using black writer.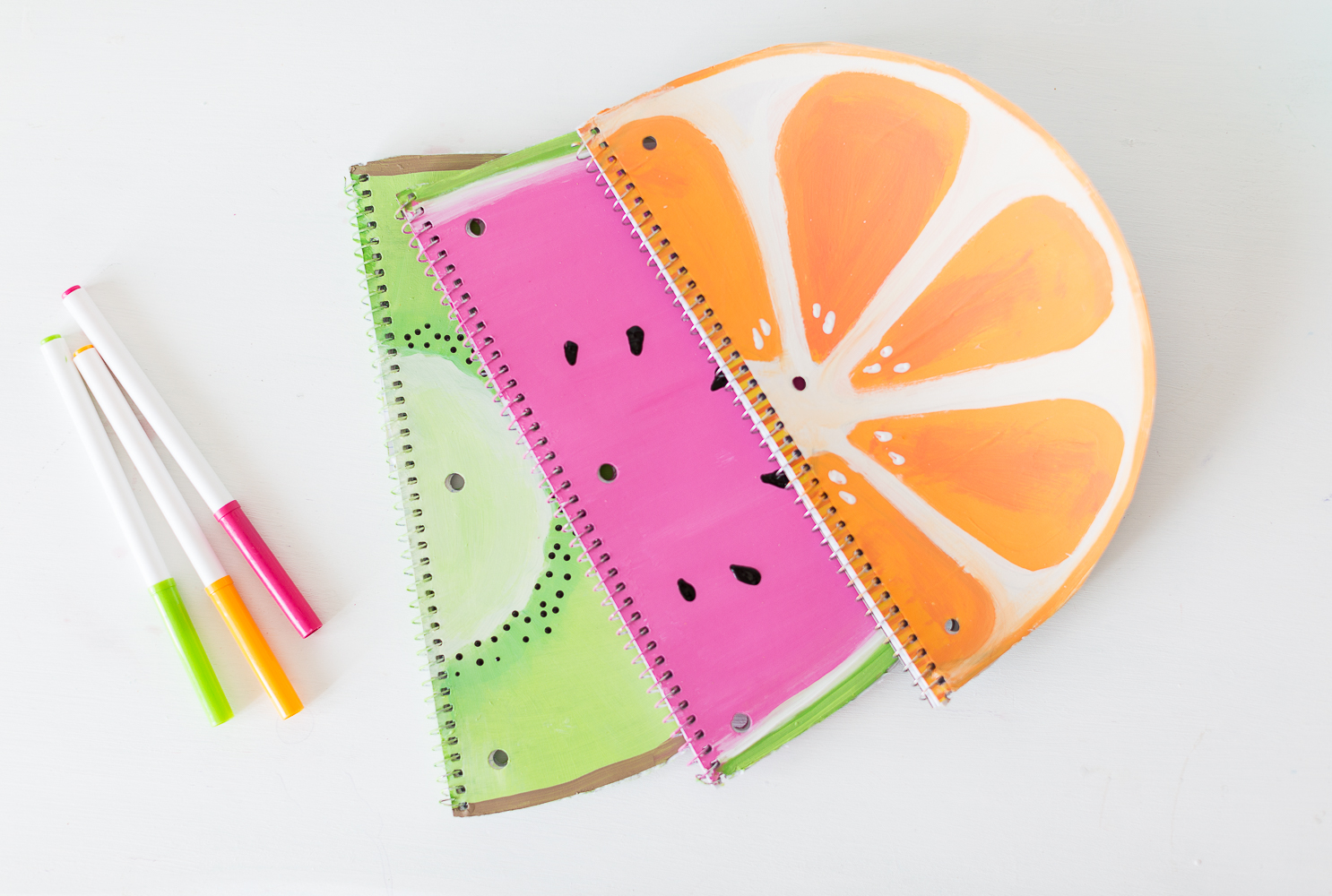 We also painted a cute little orange slice just for fun.
If you wish, you can also just paint the notebooks as they are without cutting them. I think they're so sweet, don't you?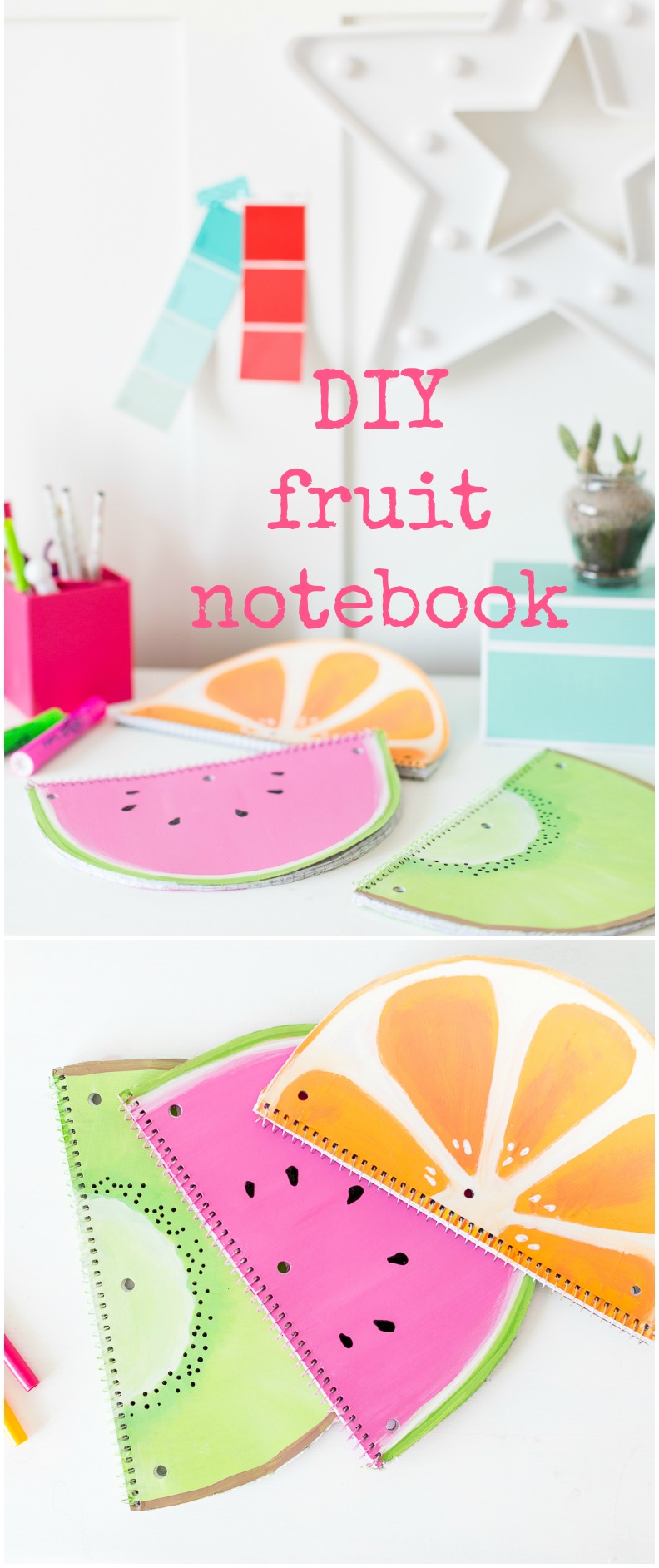 I hope you can pin them for later 🙂
much love,