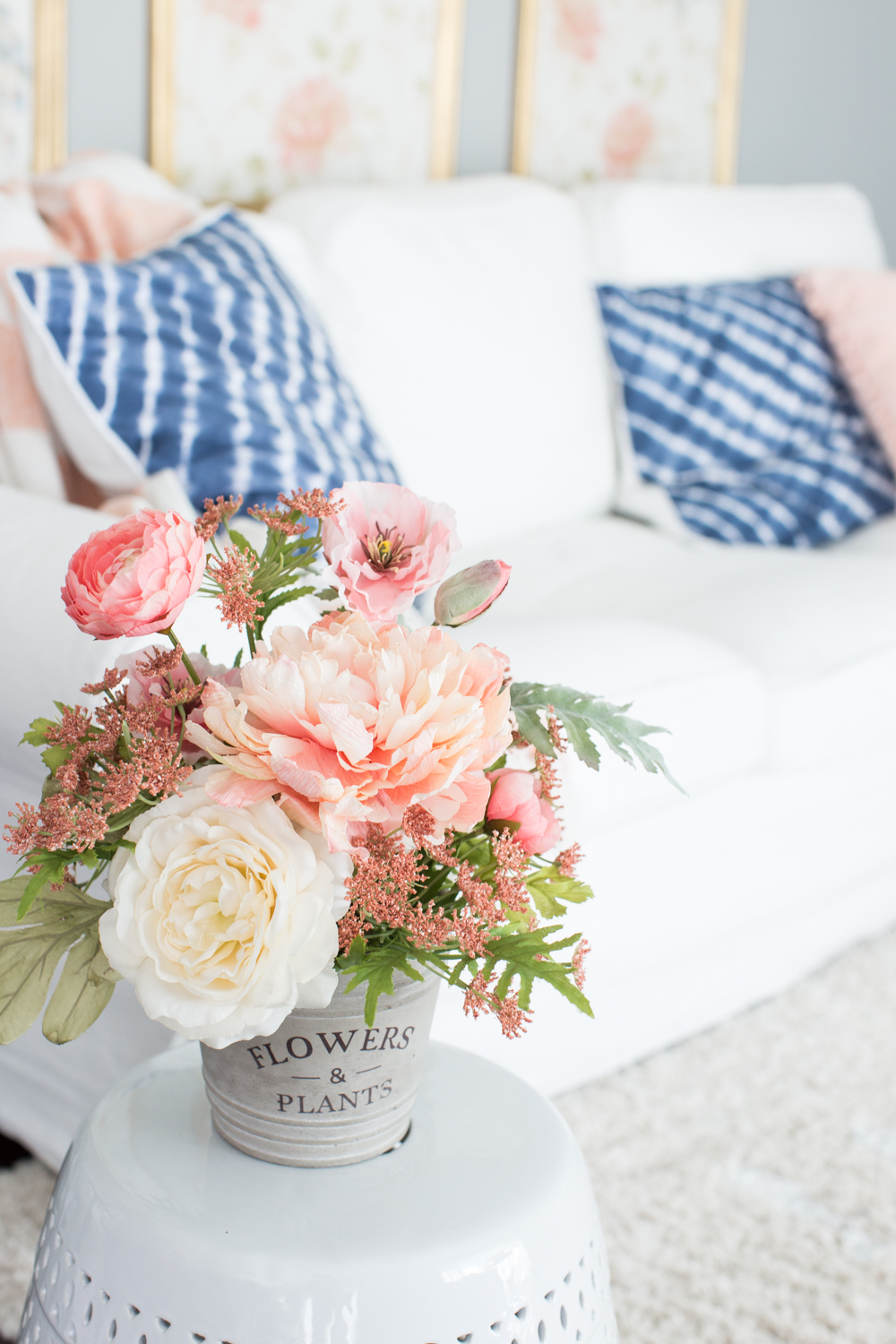 Hello friends…I hope you had a nice weekend.
It's the start of a new month which means it's time for another Michaels Makers challenge. For this month our friends at Michaels asked us to go back to class.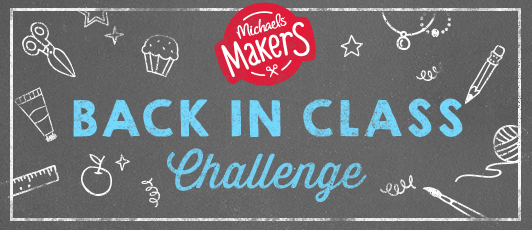 Did you know Michaels offers free classes in their stores? You can try out a new craft skill for just the cost of supplies, or explore your creativity by trying out a craft kit. Michaels has everything from sewing kits to art kits and everything in between.
While I have made my own flower arrangements before, I decided to try one of their free flower arrangement classes to learn from the pros and see what new tips and tricks I could pick up. To make it even more fun, I brought my daughter along and it provided the perfect excuse to have a little mother/daughter date, which I just loved.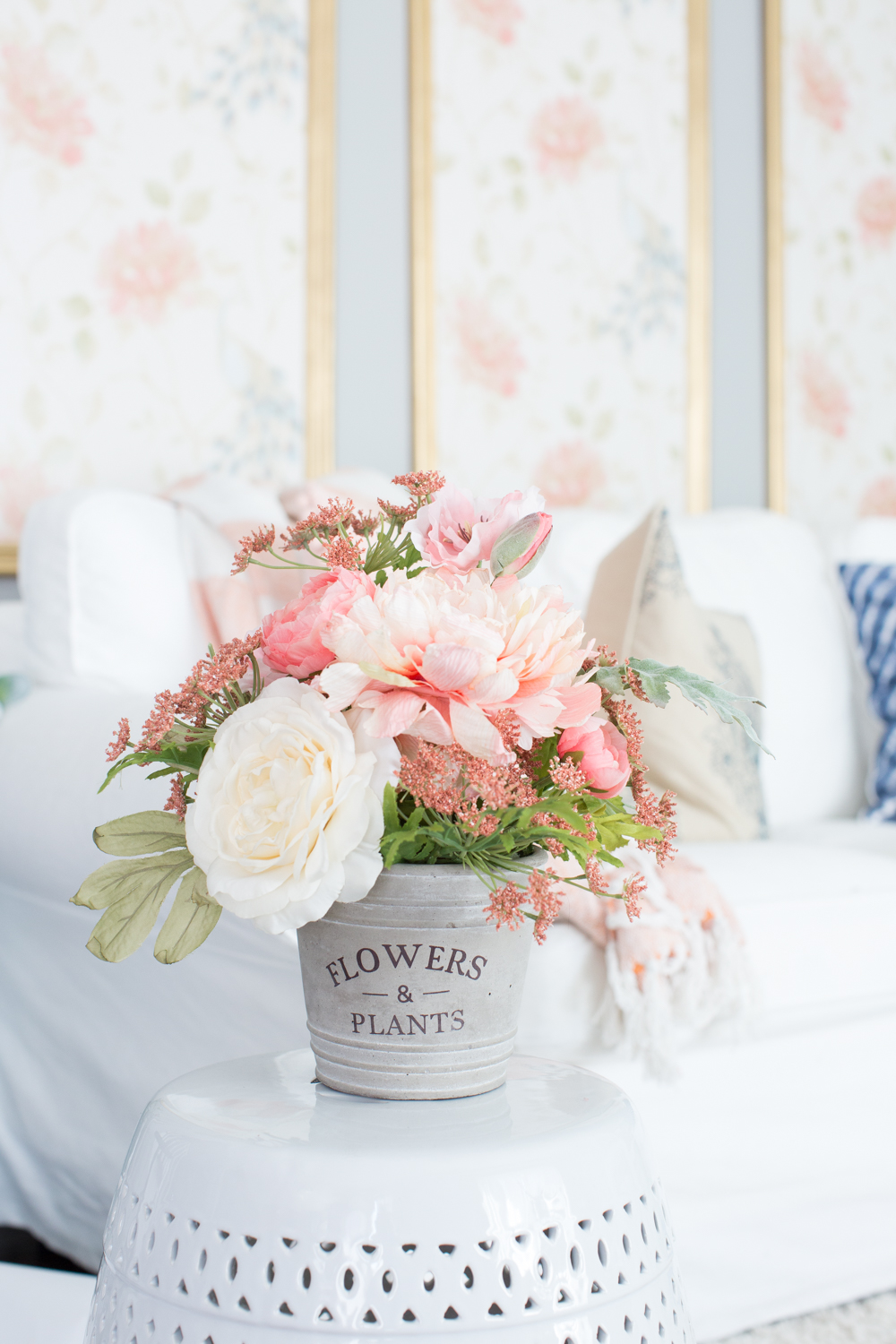 Bella wants to change her room decor again (I wonder where she gets that from?) and expressed an interest in having corals and mint, so we decided to make an arrangement using those colors. I love that the instructor walked around the flower department with us and helped us choose the various flowers. Sometimes coordinating flowers is a little tricky, so I found this very helpful.
Here are some of the tips and tricks we learned from the floral specialist at Michaels.
1. Prepare your Vessel
Cut the dry floral foam to fit snugly inside your pot, letting the foam rise about an inch above the top edge. In this case, we used a little concrete planter from Michaels and glued some foam oasis to the bottom of it. Hot gluing the foam will ensure your arrangement stays in place.
2. Trim your Flowers and Fillers
Tools are important and make your job so much easier, so ensure you have a good pair of cutting pliers.
Pre-trim all of the pieces you plan to use before beginning the arrangement by using the depth of your vessel as a guide for how short or tall to trim your flowers. Make sure to not trim them too short as it's better to leave them a little longer and trim them as you may need to.
TIP: Cut stems at an angle, which makes it even easier to poke through the foam.
3. Choosing your flowers.
Choose flowers in various sizes and similar hues and at least two focal flowers. Choose smaller flowers to serve as 'fillers'.
4. Fluff
'Fluffing' is the term given for bending and shaping the stems and separating the leaves. It is what will bring your artificial flowers to life and make the arrangement look more realistic.
5. Filler' up
Do not discard any of your leaves, these serve as the perfect fillers and fill any gaps that need to be covered.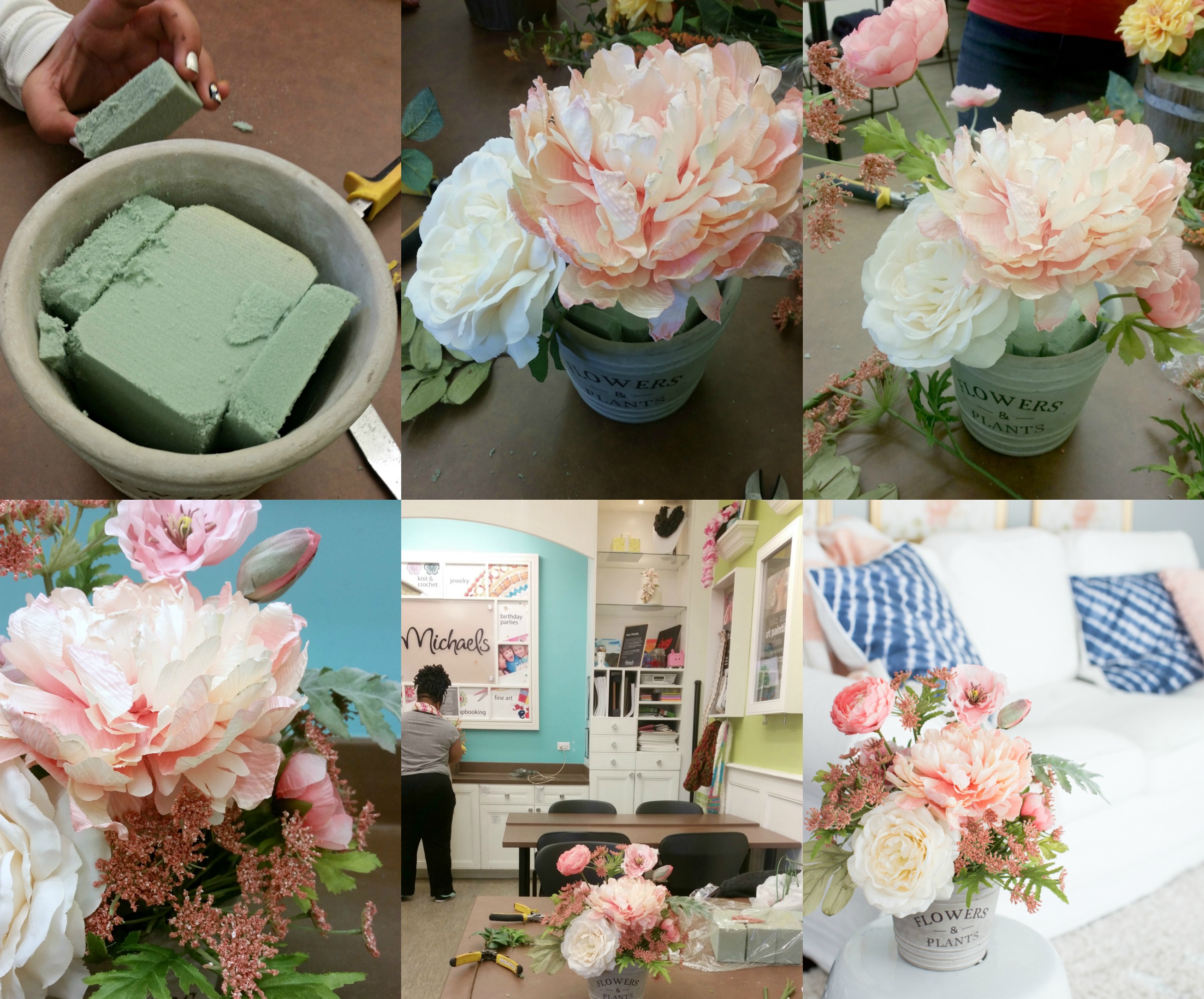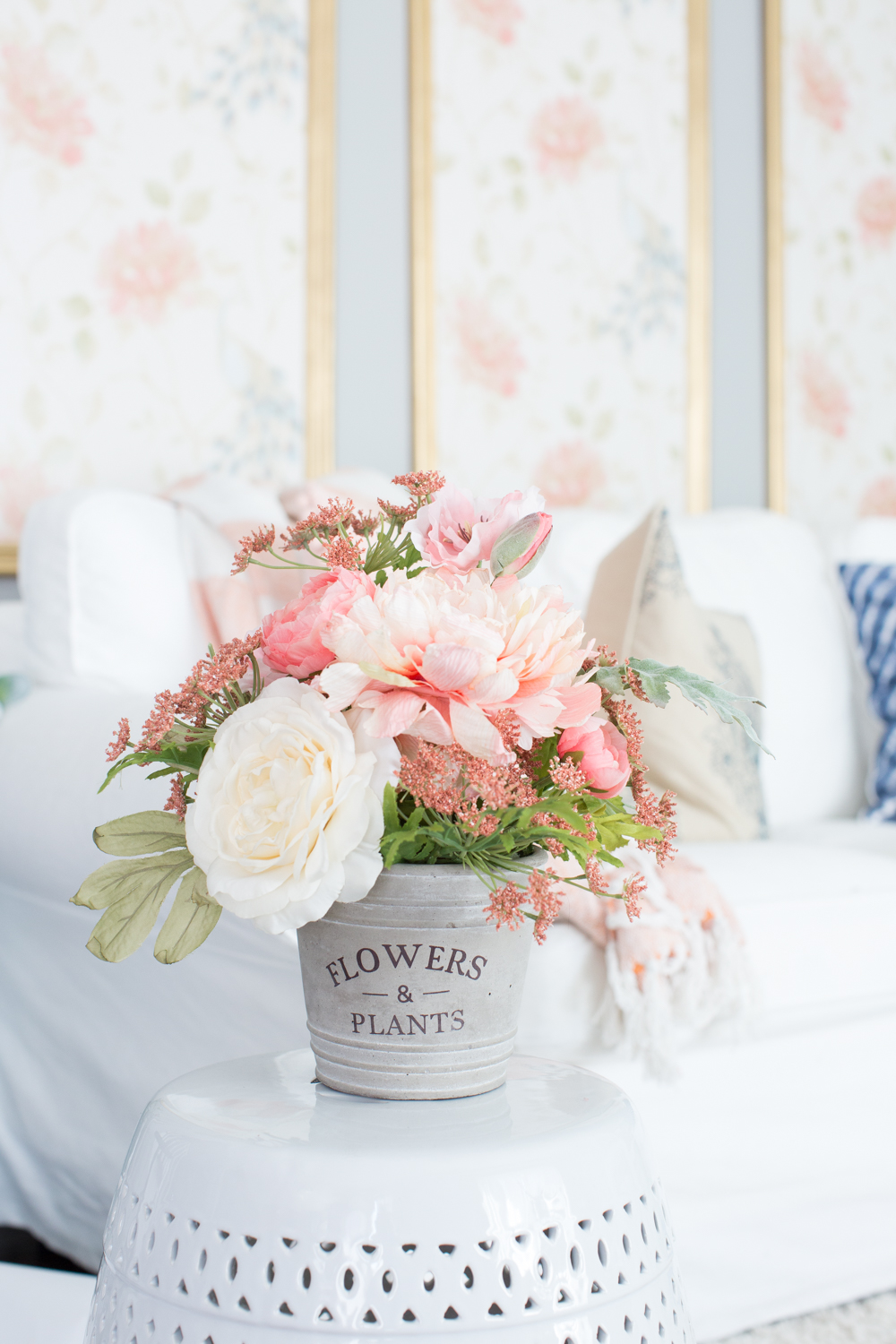 I love how it turned out and I can't wait to show you how it looks in Bella's room update.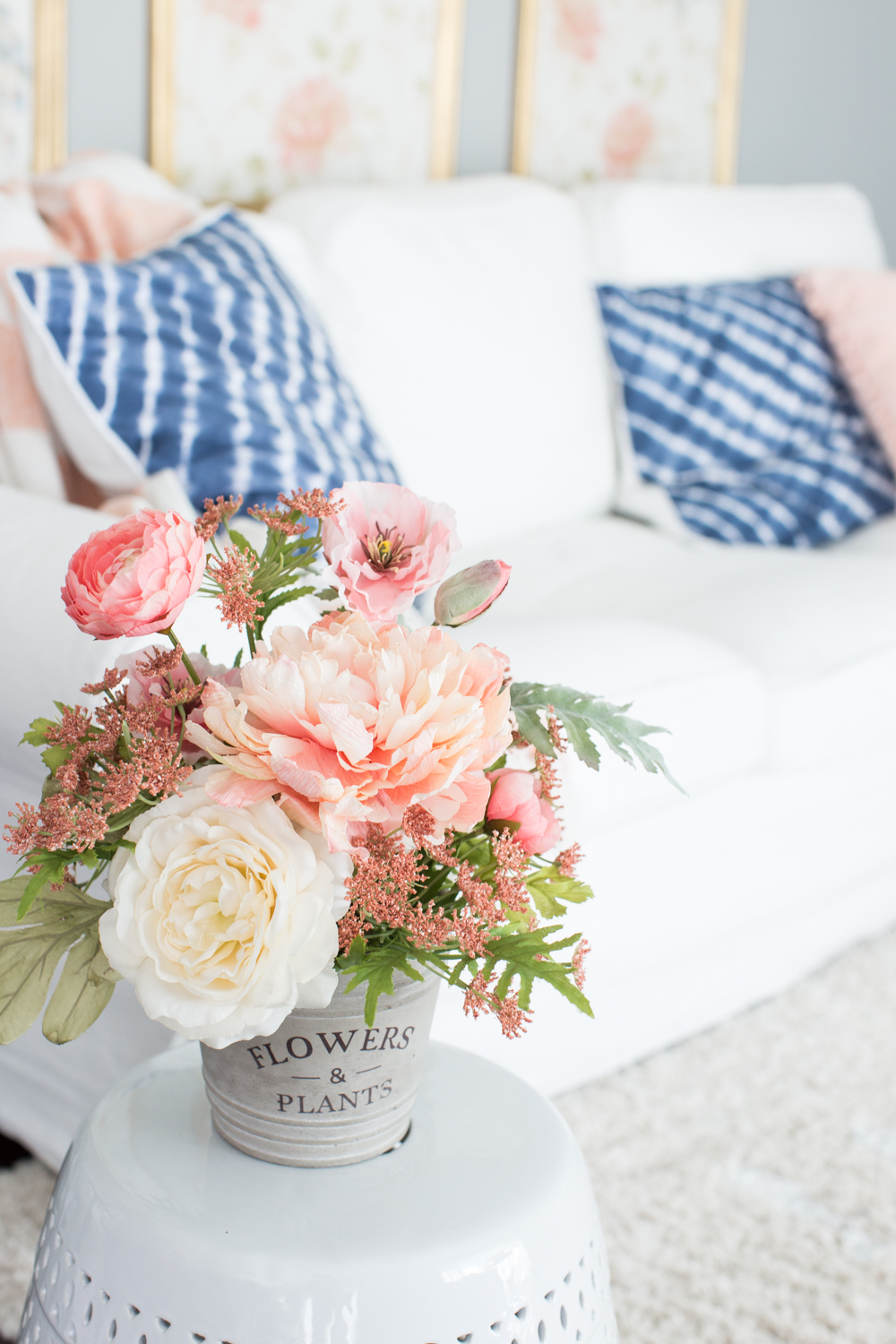 In the meantime, I'm excited to see what classes my Michaels Makers friends took and what they learned. You can find out with me by visiting them below.