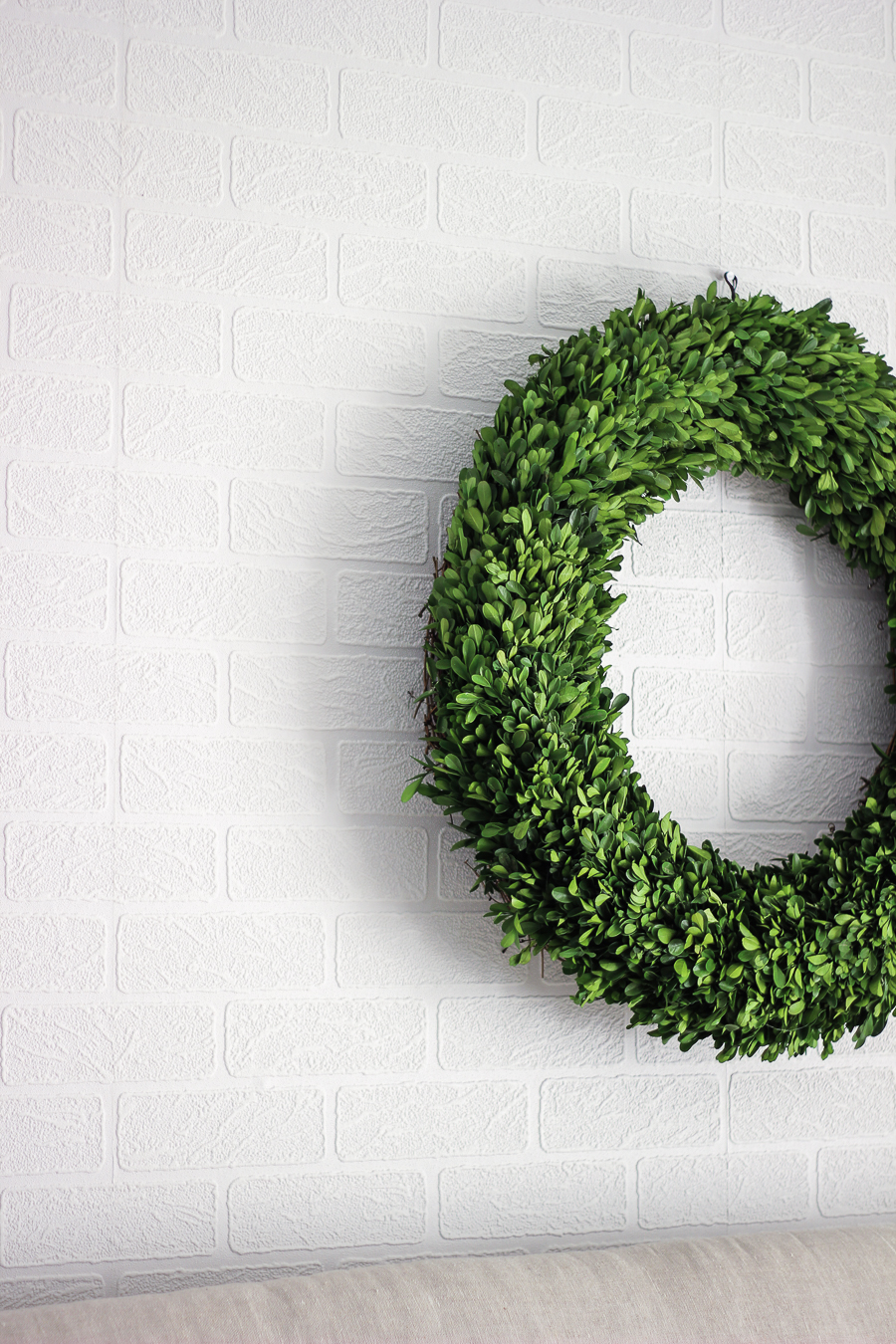 Hello friends. I hope you're having a great weekend.
I wanted to share with you another little peek at our beautiful white brick wallpaper by Graham & Brown.
I will share with you the entire room during my Christmas home tours in a couple of weeks.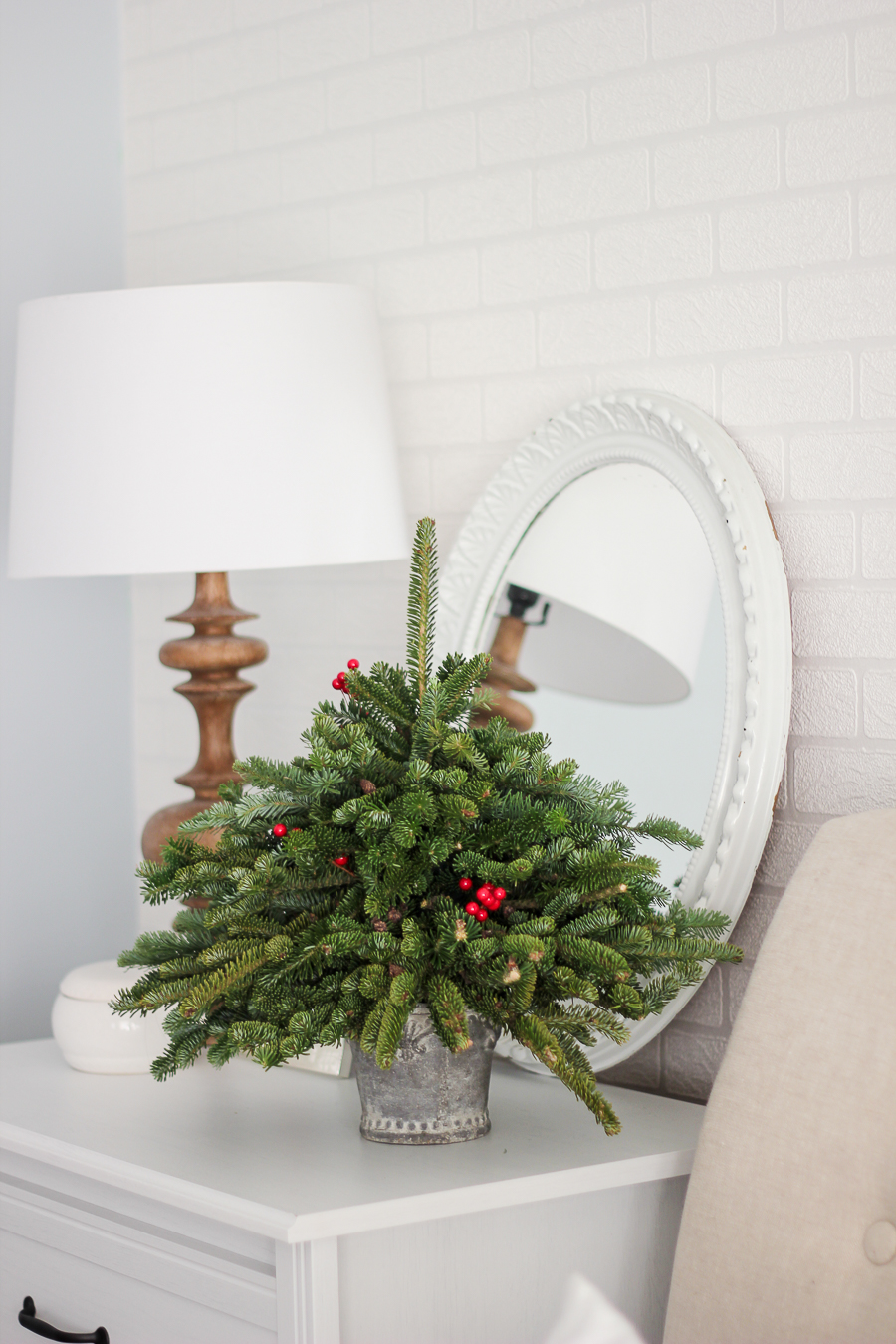 This month's  Graham & Brown theme is the Industrial trend. This trend is usually focused on raw, stripped-back materials. It prompts us to see the beauty in things we may often overlook. Featuring metallic tones and rough textures, the combination of sleek colours and harsh surfaces creates a contemporary look. But the Industrial trend has a softer side.
and I wanted to incorporate into my own style by adding fresh greens and softer more feminine lines.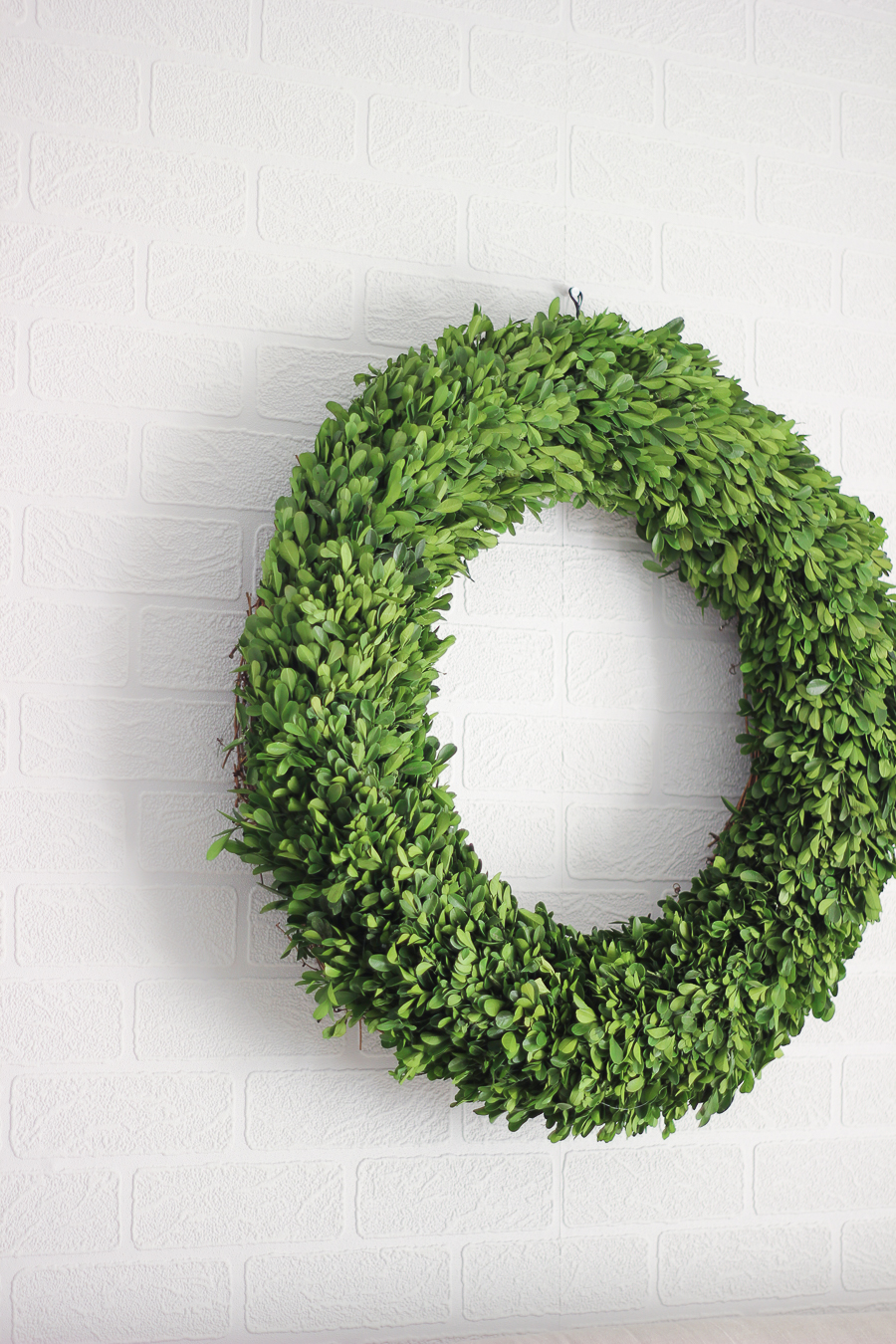 You can see how much texture and warmth it adds to the wall. This is paintable wallpaper so I might attempt to add a little color just for contrast but for now,
I love the contrast of the fresh boxwood and the crisp white.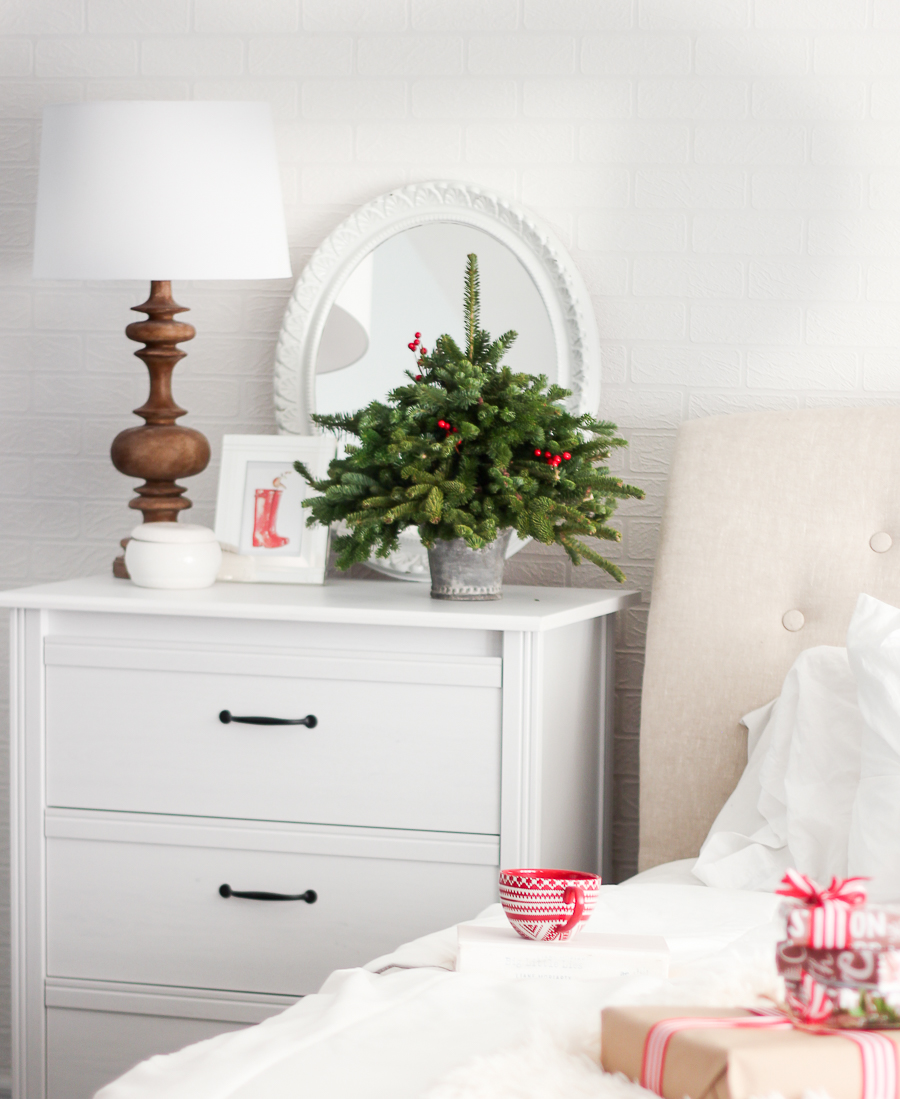 This month Graham & Brown challenged us to bring warmth to a space using some industrial elements and make it our own; in my humble opinion,
I think this was another successful challenge completed.
Thank you so much for dropping by. Have a great rest of the weekend.
Much love,