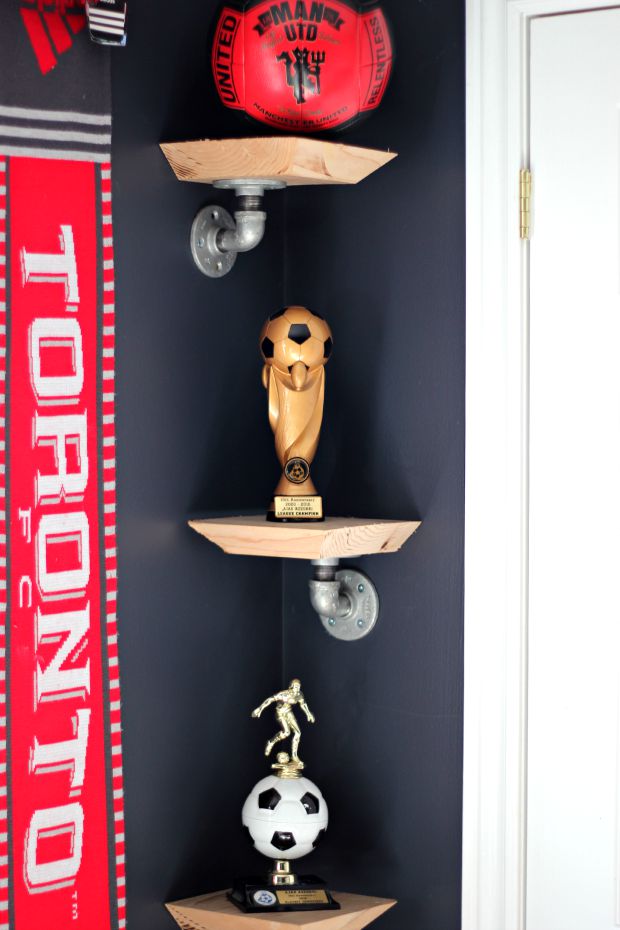 Tuesdays are one of my favourite days of the week. While that may be strange to hear, it's because it's the day I get to watch our younger son play football/futbol/soccer. It's a 2-hour escape when I can honestly say I'm 100% present in the moment. Emotions fully invested, cheering and clapping loud for my boy.
Yes, I think I might be one of those parents, but not only does my son play with all his heart, but hubby is his coach, so I have double the excuse to be the crazy mom, right?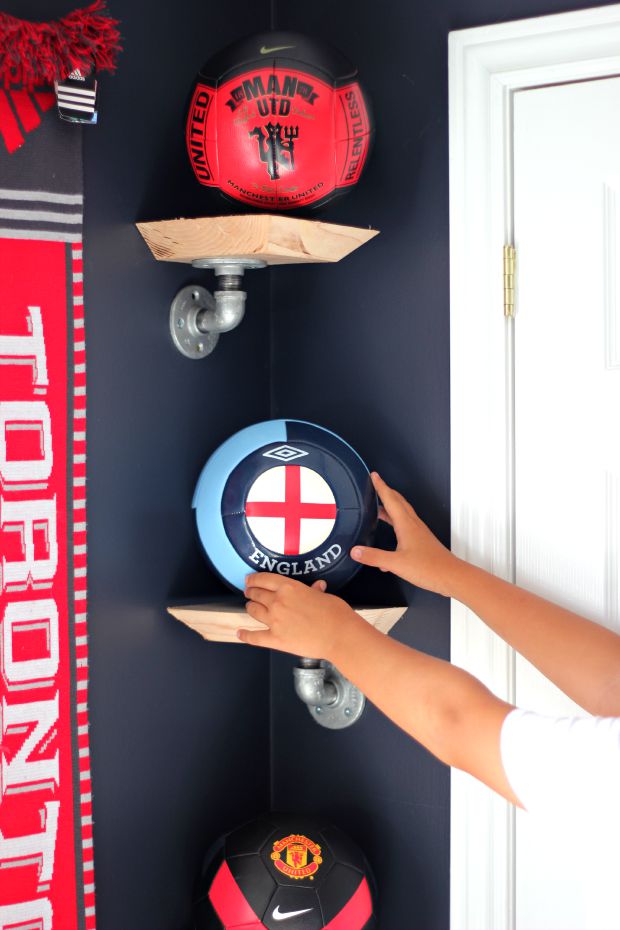 Hubby has been coaching him since he started his futbol "career" at 4. He is turning 13 in a week weeks, so you can imagine the amount of trophies and soccer balls he has collected over the years.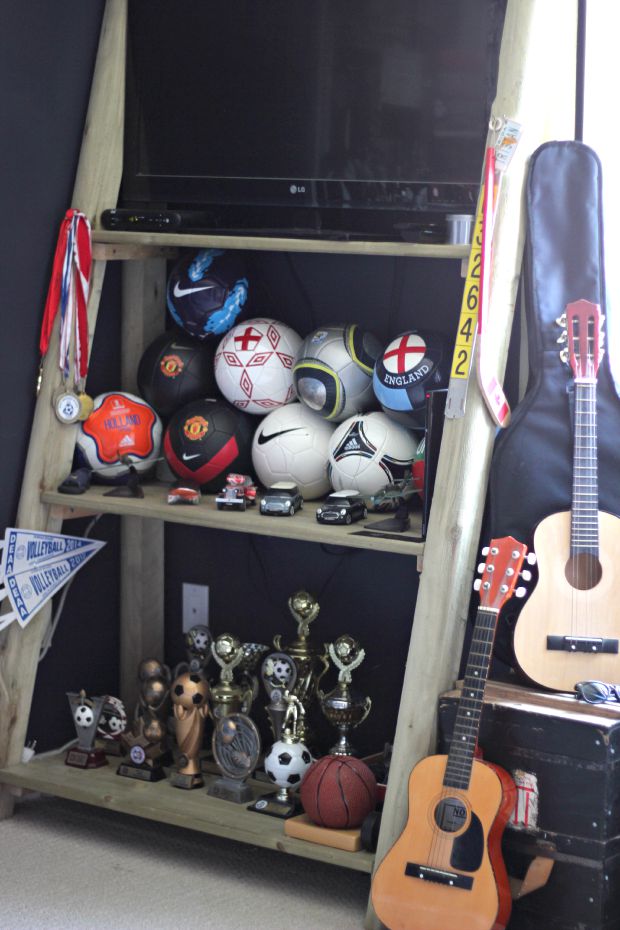 It kinda looked like this, although this isn't all of it. So we wanted to build something that was not only practical, but fun to look at.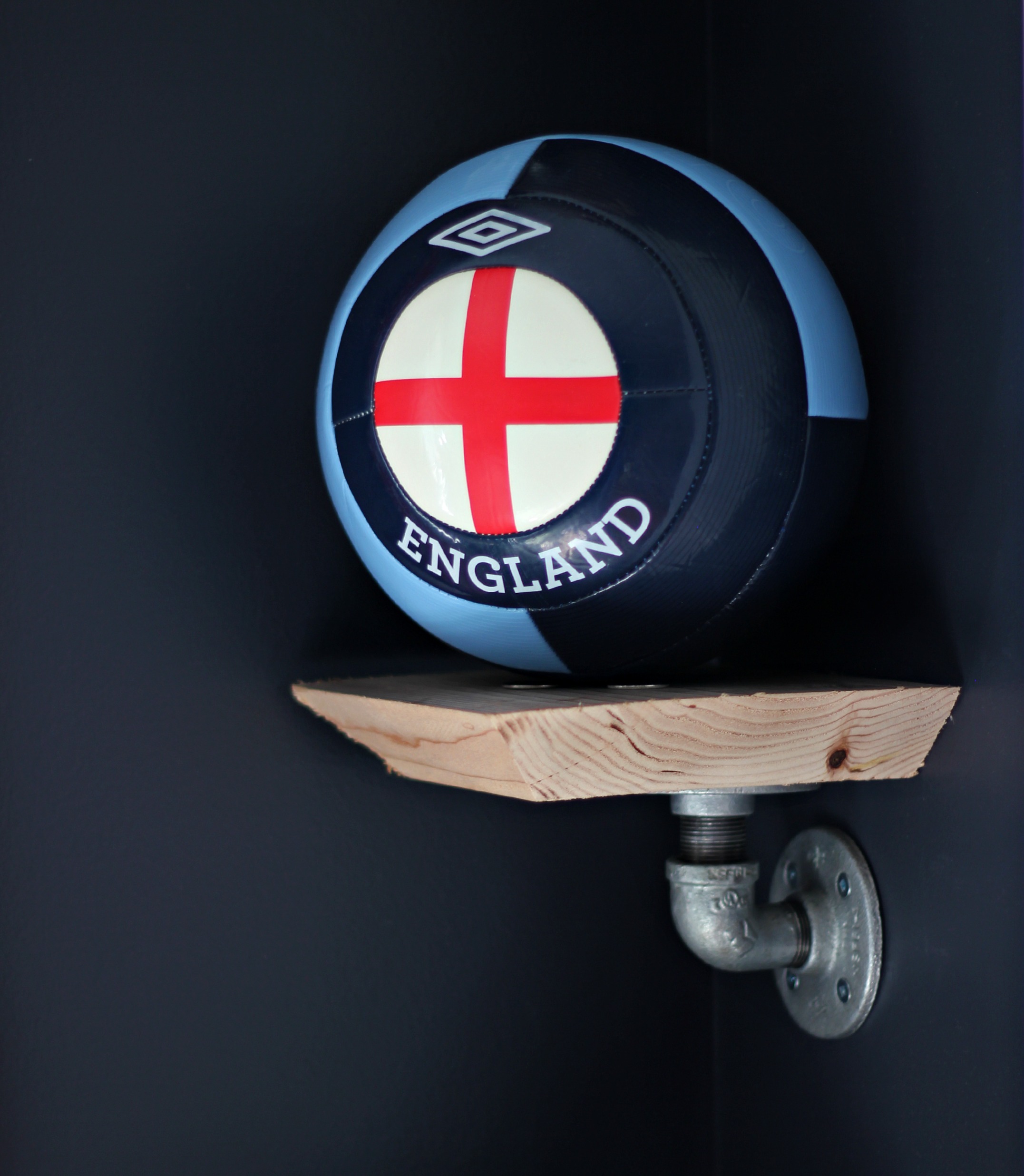 These mini industrial shelves are perfect for small collections or corners.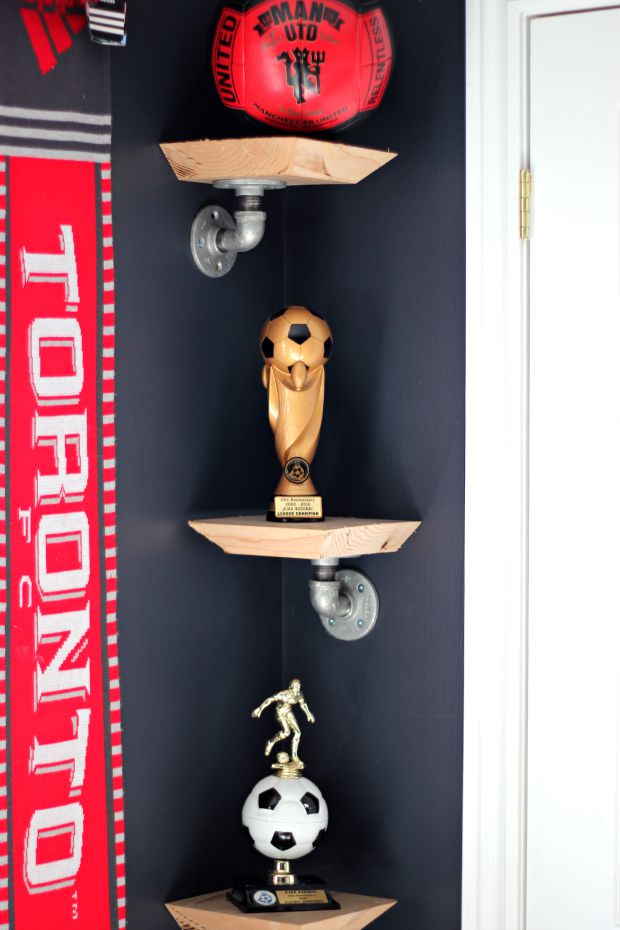 I'm sharing over at eHow, where you an find a full supply list and easy instructions.
In the mean time, if you're looking for me, I'll be loud one on the sidelines…xo