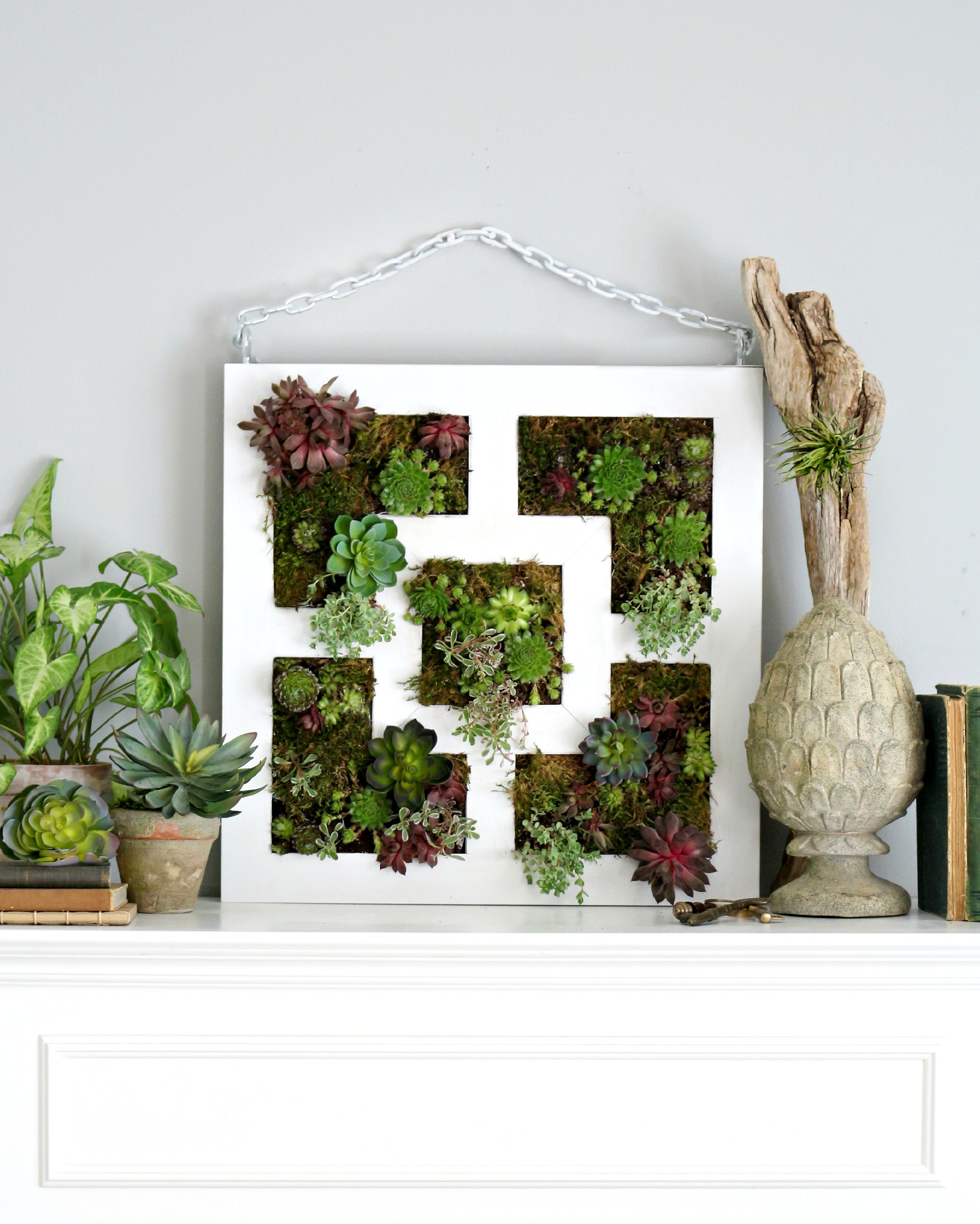 A few weeks ago, my friends at eHow invited me to participate in a #projectThrowdownChallenge, in which 6 eHow contributors were to create one home decor project using our imagination and four specific materials.
For this challenge, we were asked to use:
1. Ikea Lack Table
2. One sonotube
3. Paint or decoupage
4. Chains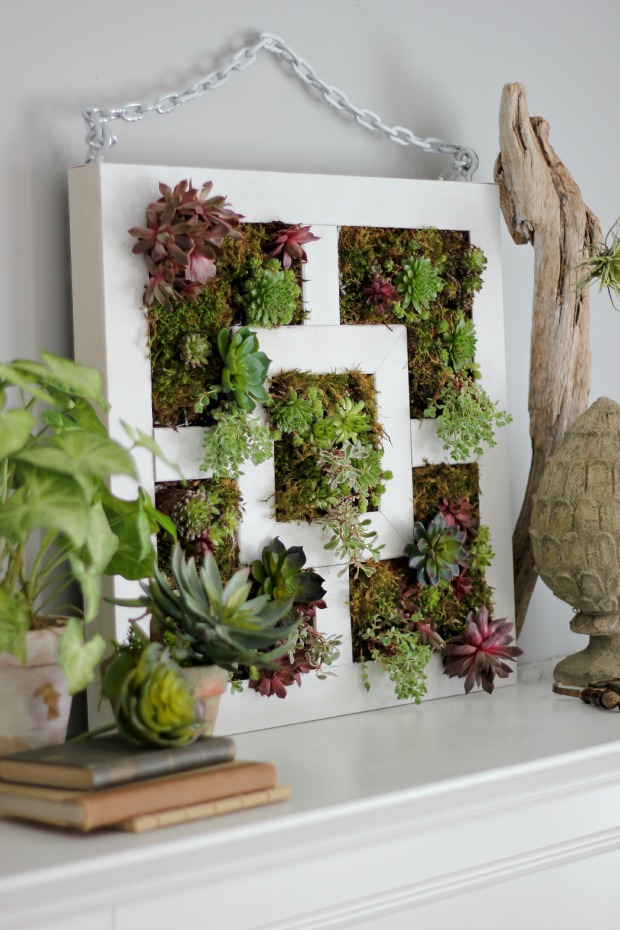 I can't begin to tell you how much I love this type of challenge as it forced me to think outside the box and use my creativity. For my project, I decided to create a vertical succulent garden.
Once I had the design planned out, it was fairly easy to put together. I of course recruited hubby's help to aid with the measuring and cutting part and the process went something like this: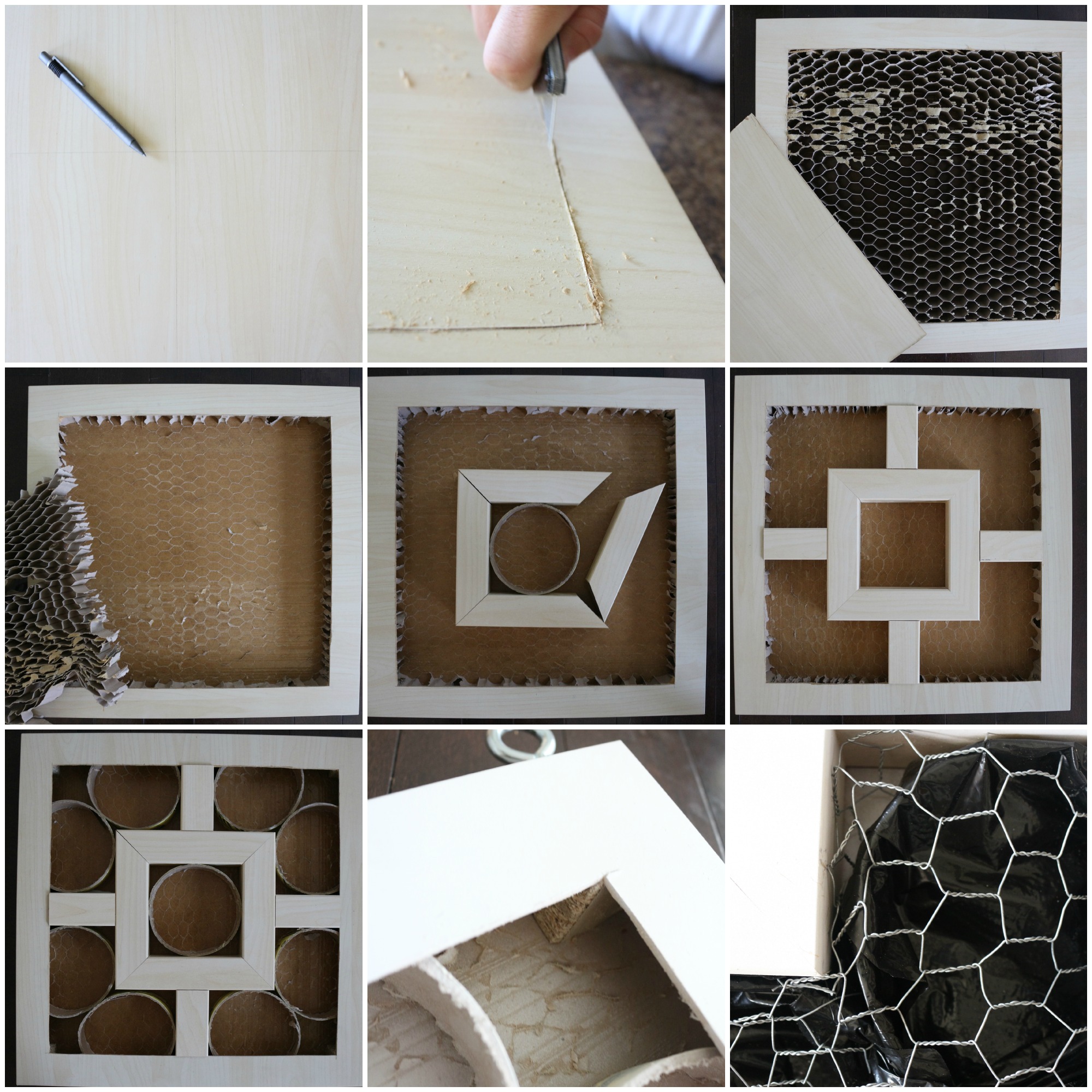 1. Measure and mark your design
2. With a sharp utility knife, cut through the laminate table top
3. Remove cutout portion of the laminate
4. Peel away cardboard hive inside the table
5. Cut table legs to desired size of design
6. Use wood glue to attach legs to inside of table and allow 24hrs to thoroughly dry
7. Spray paint if desired
8. Cut sonotubes to fit inside table
9. Screw large eye hooks to either corner of table; attach chain to hang
10. Line Sonotunes with garden plastic
11. Cover with chicken wire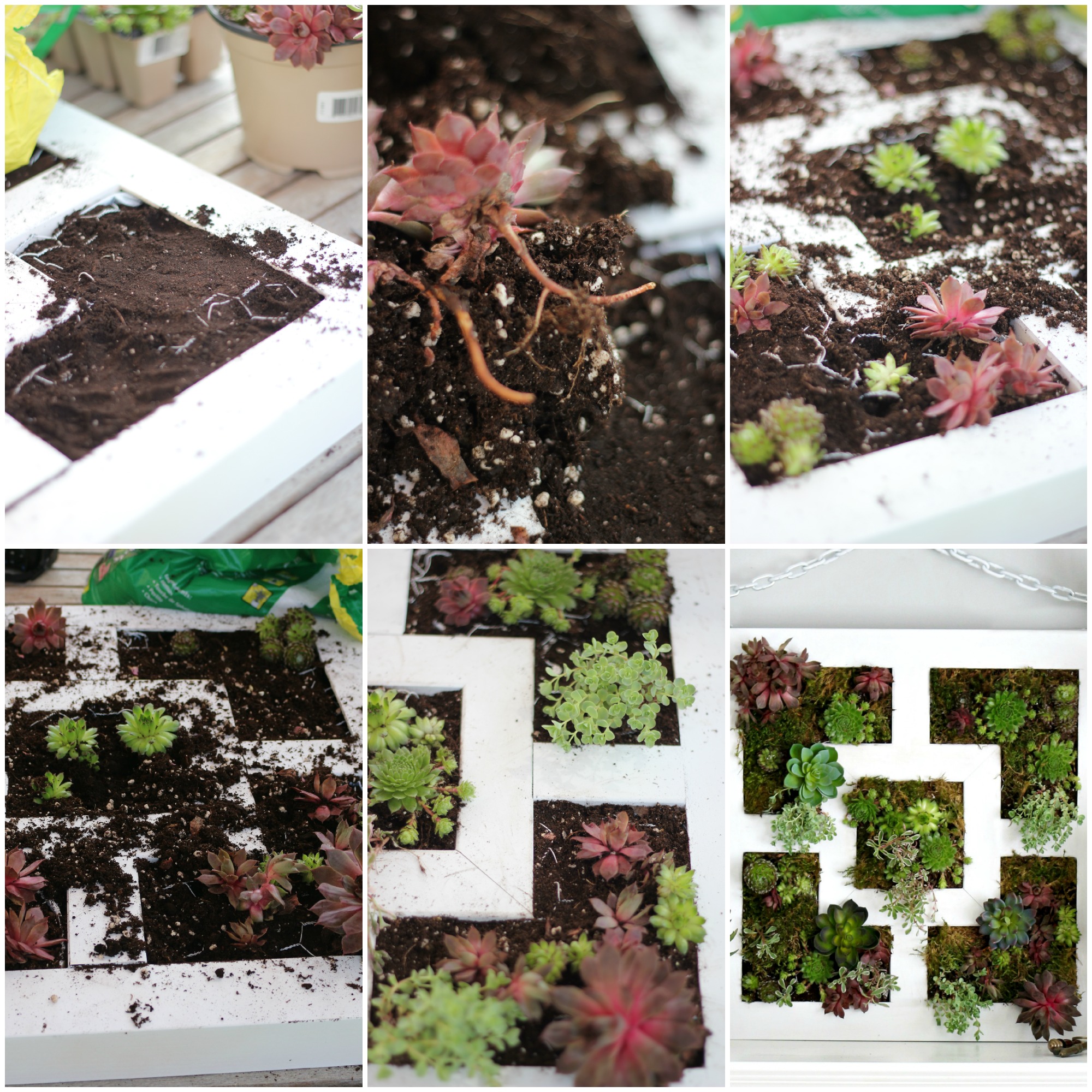 12. Fill table box with soil
13. Snip small "pups" from succulents you already have growing in your garden (the stems should be at least 1/4 inch long)
14. Insert the cuttings stem ends through the chicken wire and into the soil; leave the frame lying flat in a cool location for about a week to settle
Once plants are securely rooted (2-4 weeks), display the frames upright in an area that receives morning or filtered sun.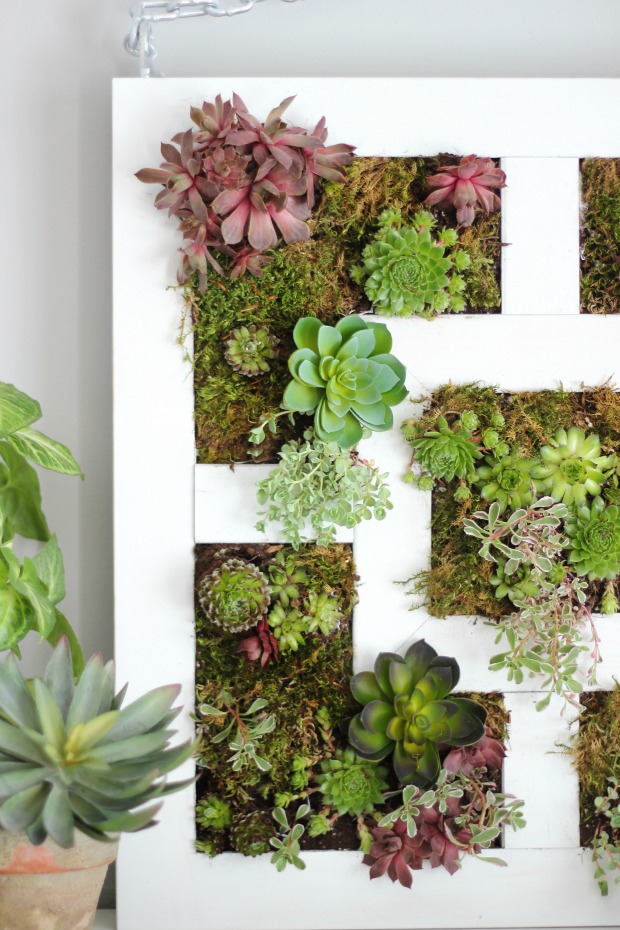 I'm kinda loving the way this looks on the mantel, but I also really love seeing it laying flat on our patio table.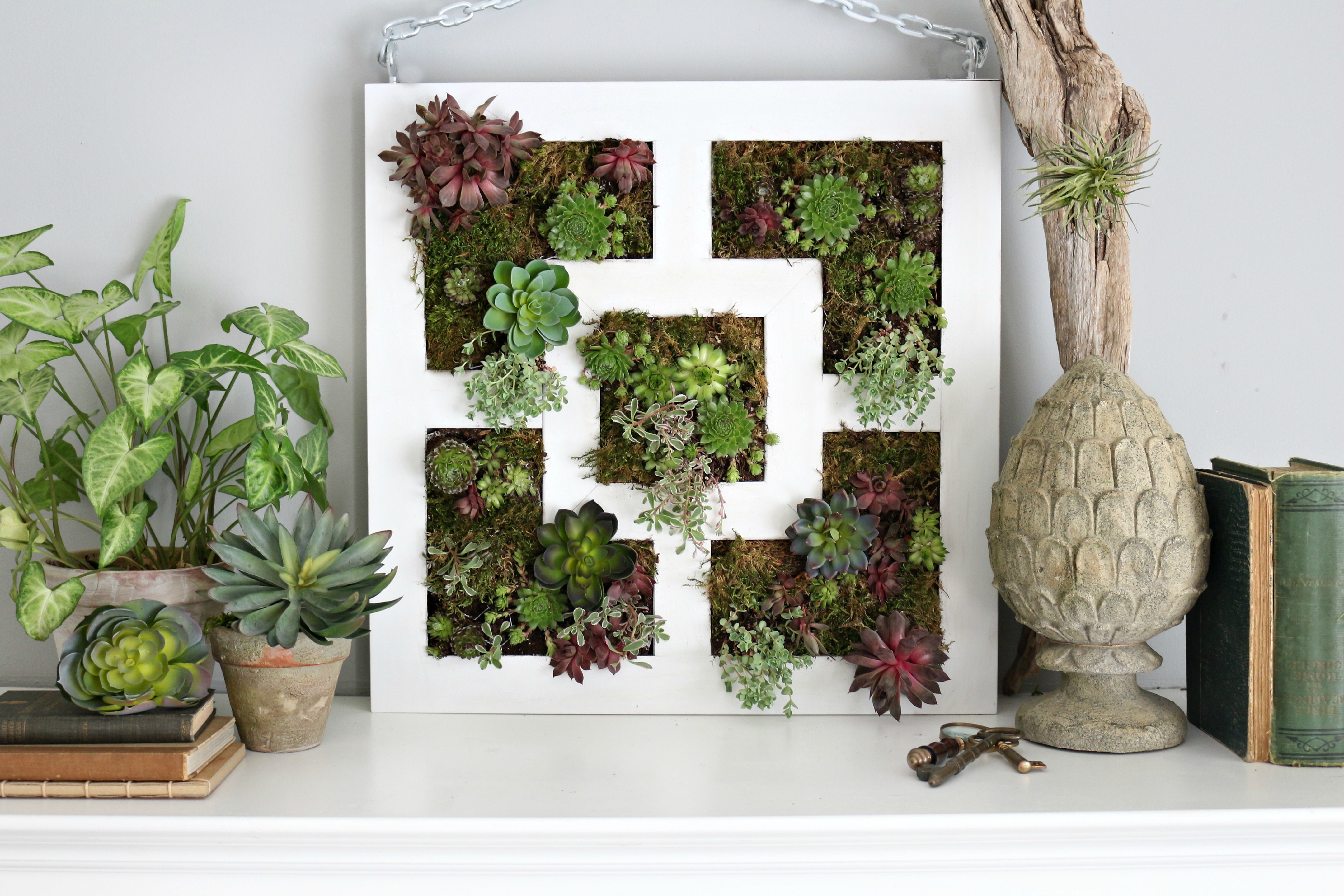 I think one of my favorite parts of this project was seeing the cardboard hive-like material inside the table…ha. So what do you think? Cool little hack, no?  I'm pretty proud of the outcome, mostly because I would have never thought of cutting up a table and using it in this manner if it hadn't been for this challenge.
Here's another part of the challenge: the design with the most pins will be the declared the winner of the challenge, so hopefully, you have enjoyed this enough to give it a little 'pin'. Go HERE to see the rest of the participants amazing projects . But use this PIN if you want me to win…;)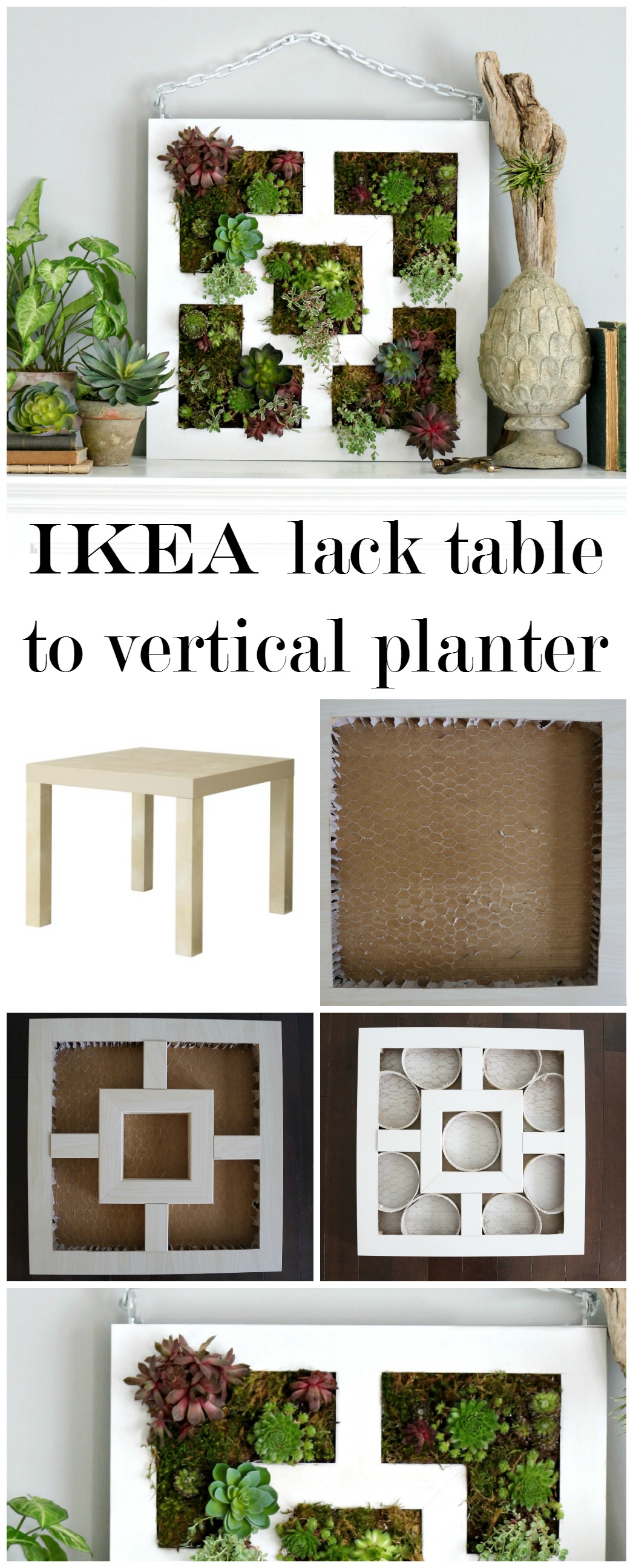 Thank you so much for stopping by…xo