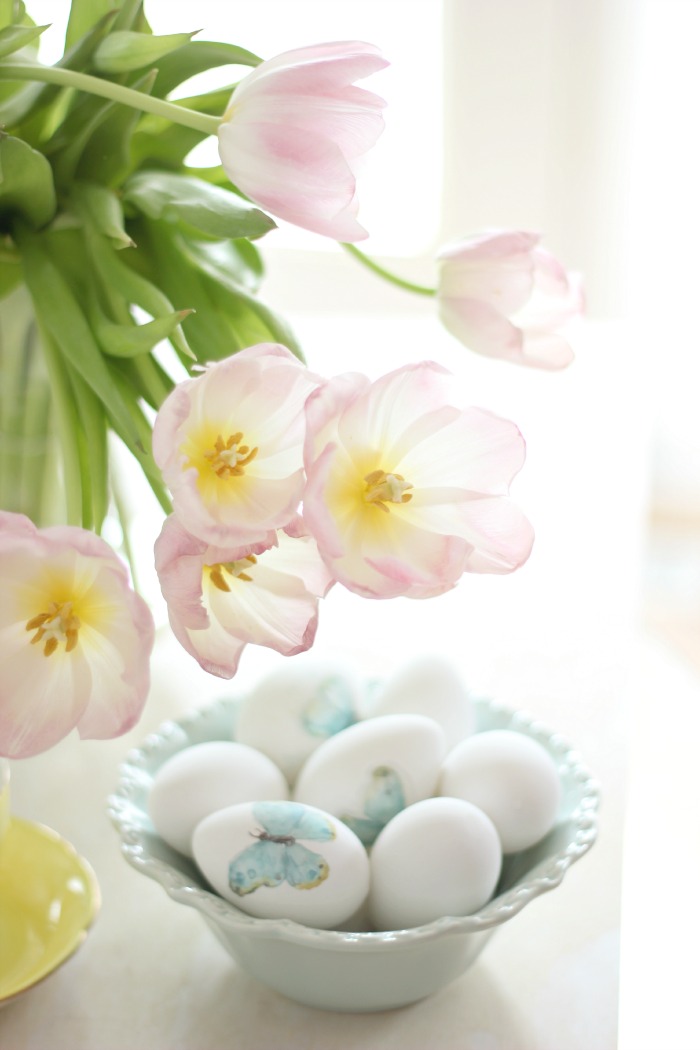 The kiddies have started their March (Spring) break and I'm looking forward to having them home so we can spend some quality time together. That said, it might be a little quiet around here, save for some previously scheduled commitments, but you can still keep up with me via Instagram, where I usually share what I'm up to when not blogging.
I do have a super easy, but also super sweet little Easter craft for today. It only takes a few minutes and it's perfect to do with your little ones.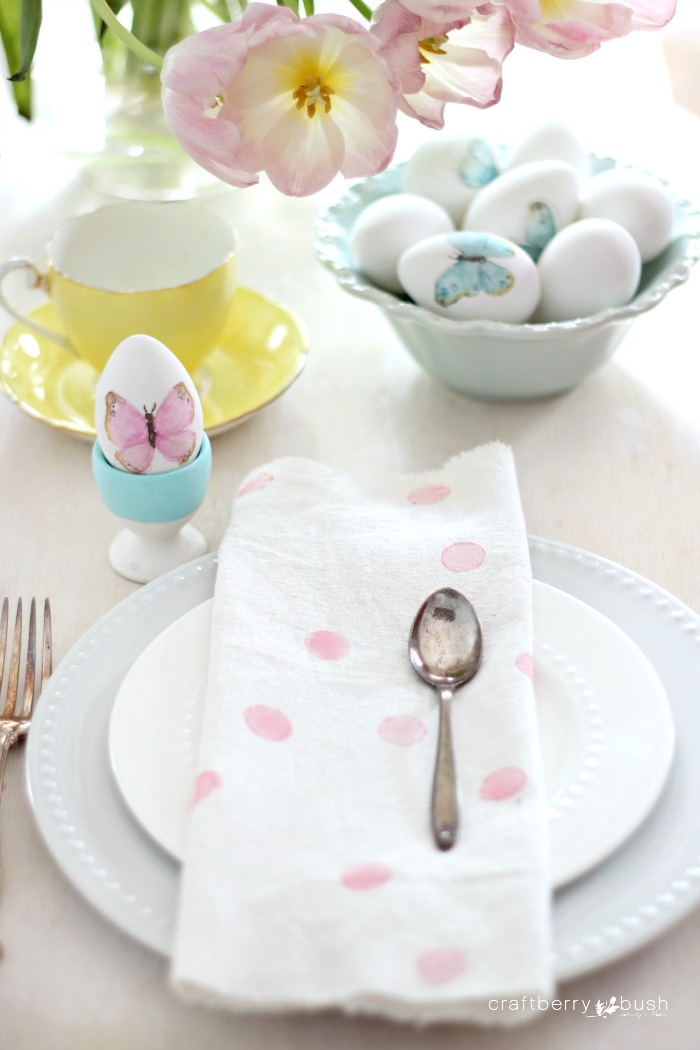 I love polka dots and these adorable napkins make me happy.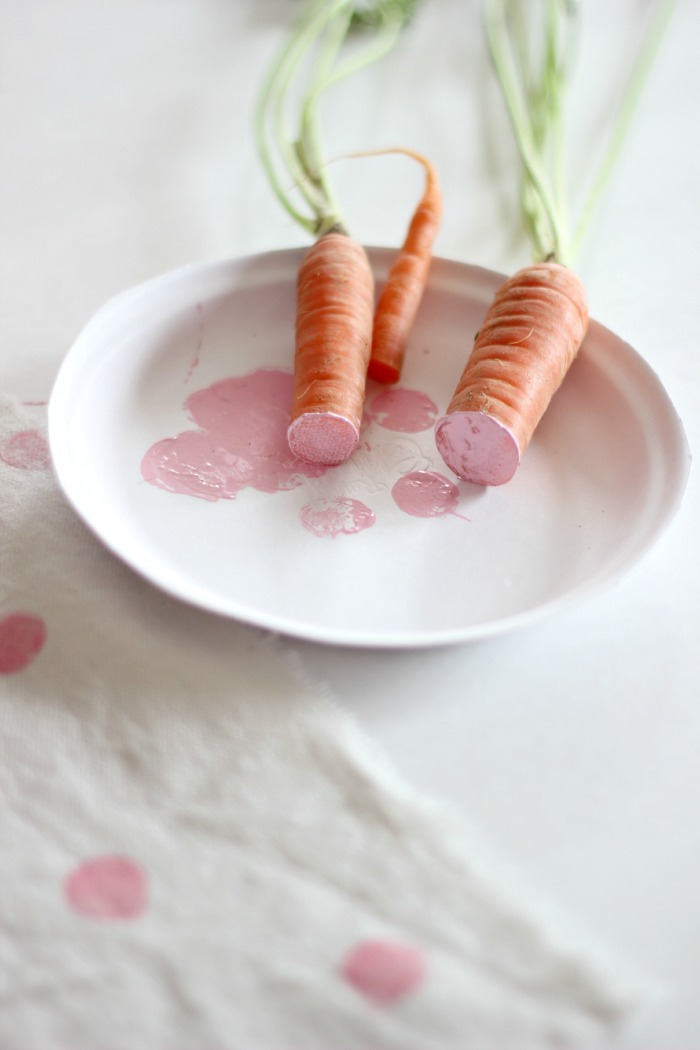 And all we had to do was cut a couple of carrots, dip them in fabric paint and stamp! How easy and sweet is that?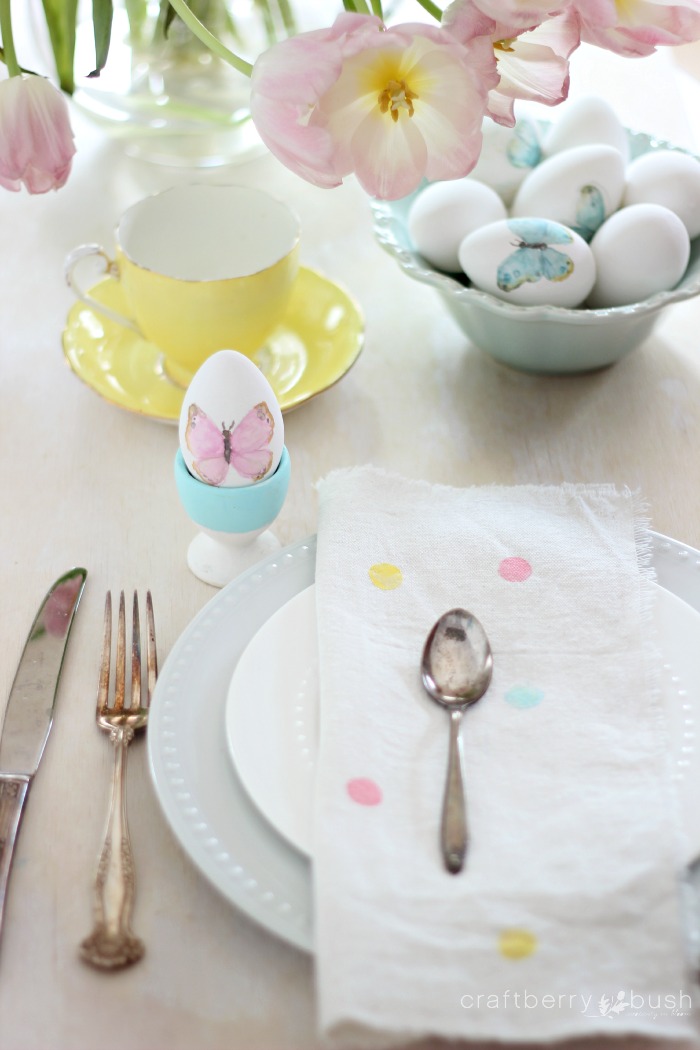 Here are some with pastel colors…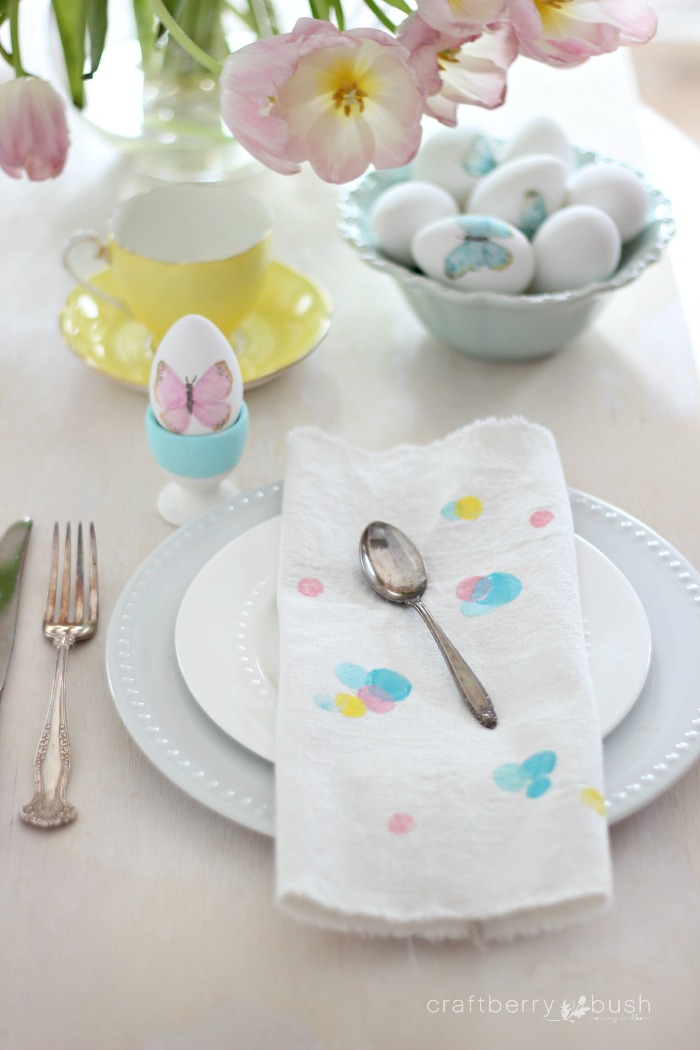 We had a little fun with these one by choosing various sizes and colors. We also overlapped the dots, giving some a translucent look.
Such a simple way to dress up plain napkins and add a little whimsy to your Easter table. 🙂
Here is another stamping project you may enjoy.