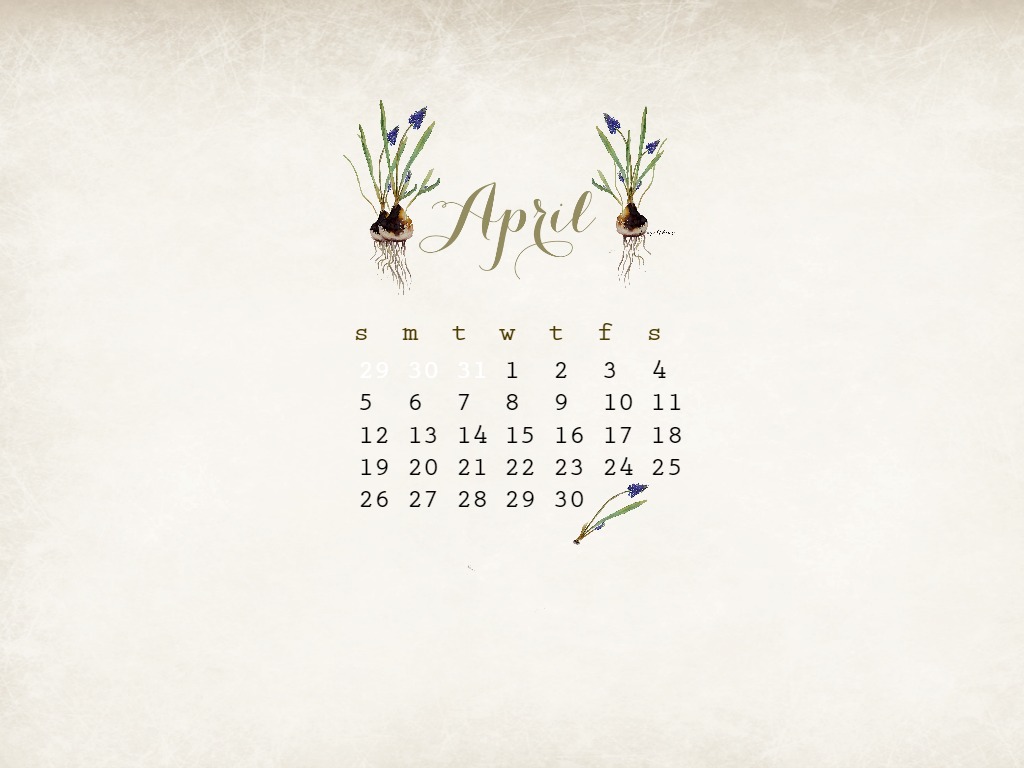 Hello friends. I hope you had a nice weekend.  Here's you April desktop calendar. I hope you like it. I have been inspired by vintage botanical prints lately and wanted to do something that resembled one. Because I wasn't sure if everyone would appreciate the antiqued effect, I also made one with a plain background.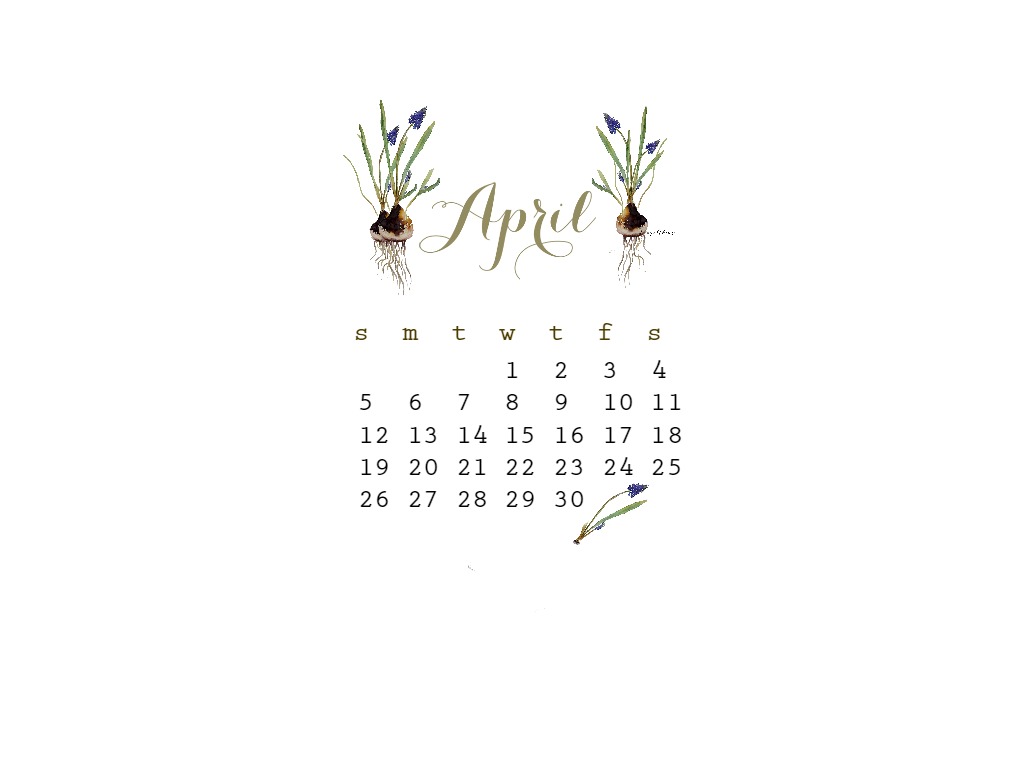 Even though  I have been sharing these free calendars for over a year now, I still get the jitters when it's time to post them.
To me sharing my art is like opening the door to my soul, and it does make me feel somewhat vulnerable.
But your encouragement and kindness has been so overwhelming . So thank you from the bottom of my heart.
You can go HERE to download. There are two versions in verious sizes as well as for your mobile device.
I hope you have a beautiful day.xo
much love,