THIS GIVEAWAY IS NOW CLOSED!!!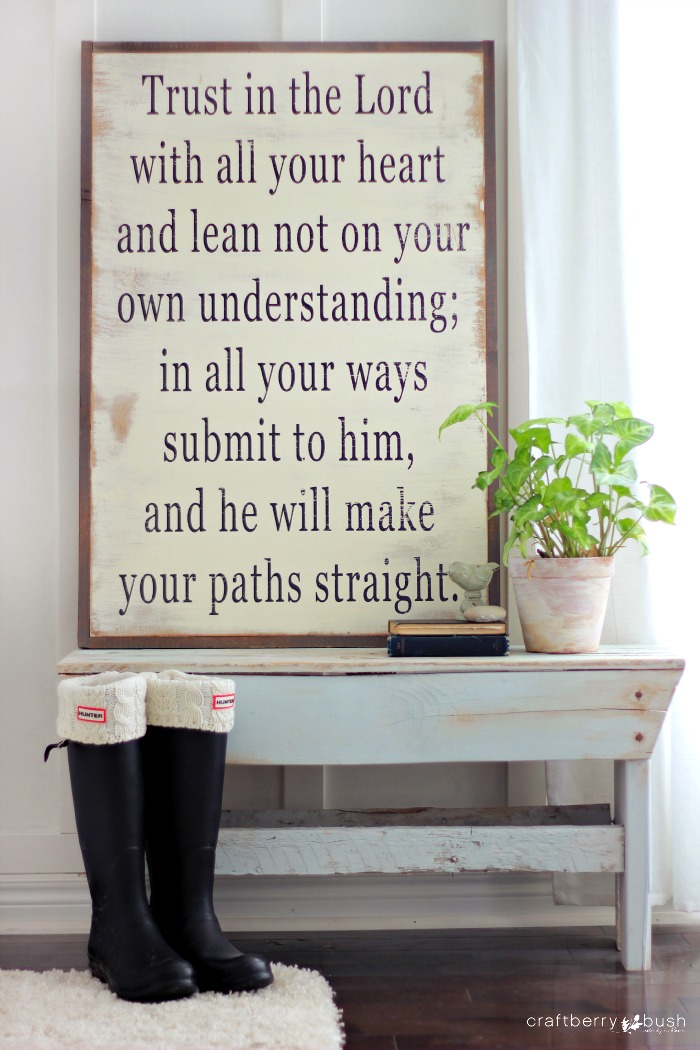 The white noise of our  furnace fills the air as it works overtime on this, so far, coldest day of the year .
I hear little giggles in the  background as my kiddies celebrate their triumphant victory
over a car that was too cold to start, allowing them to stay home for the day.
The sun is slowly making its appearance and soon its glow will spill through the windows.
Like golden honey it will fill our home with its glow.
The day started with its usual morning, the one that always comes too quick, lunches that needed to be prepared
and the hustling of little people who have no notion of time.
We were ready to go when suddenly there was an obstacle in the way that
prevented us from completing our plan.
Similarly in life, we go on about each day; some plan ahead, some of us don't but we have some sort of expectation
on how life will unfold or how we would like life to unfold.
Yet sometimes, we're thrown into an unexpected situation and we no longer have control.
It is during those times, those times when you can't seem to get to your destination,
and things are out of place, when we especially  hang on tightly to
God's hand and trust that He is in control.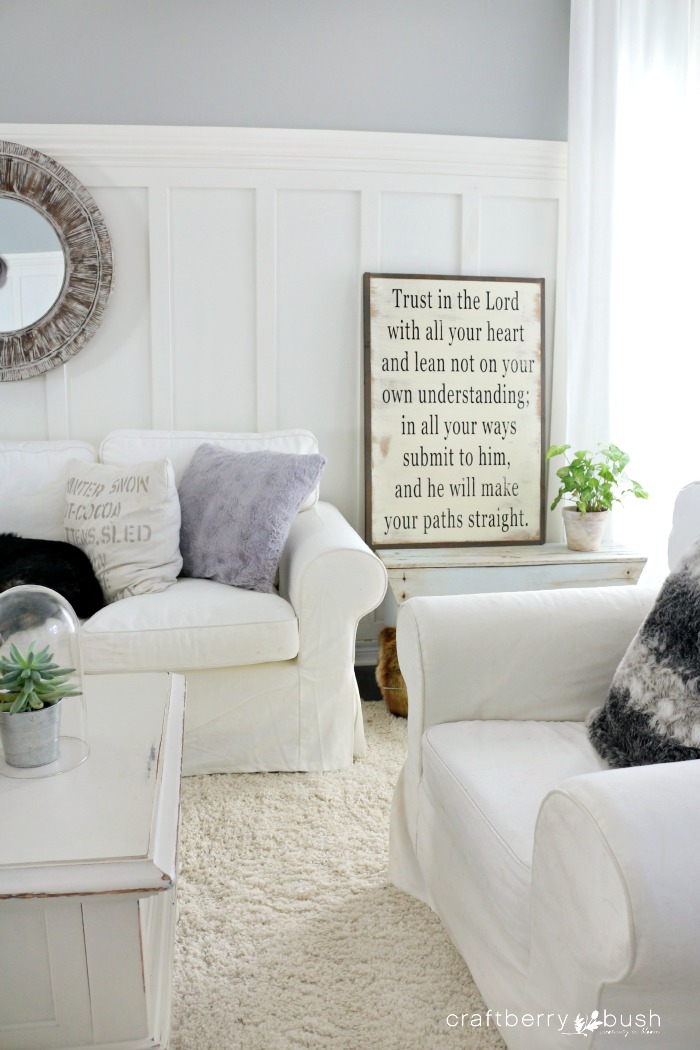 I am not one to make new year's resolutions but this year, I am looking to seek and trust God even during those times when life IS going according to plan.
In every decision I make, trust that He is in control of my path.
This gorgeous Between You and Me sign is such a beautiful reminder to me everyday.
There are times, when I will stop what I'm doing and head over to this little corner and read it.
It's not only visually beautiful but I am hoping that this message will fill our home with its truth.
This particular piece was custom made for me, but Tara has made it available in her shop.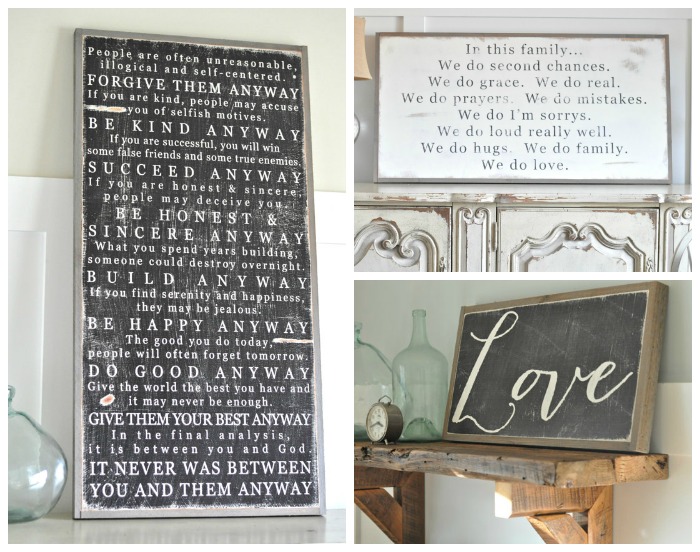 Tara is kindly offering one of you the chance to win any of the beautiful signs available on her shop. (sorry, no customs orders at this time)
All you have to do is go to their ETSY shop and come back to leave a message telling me which sign you would choose.
I will pick a winner via Random.Org and will announce it on Monday the 26th.
This giveaway is available to US residents only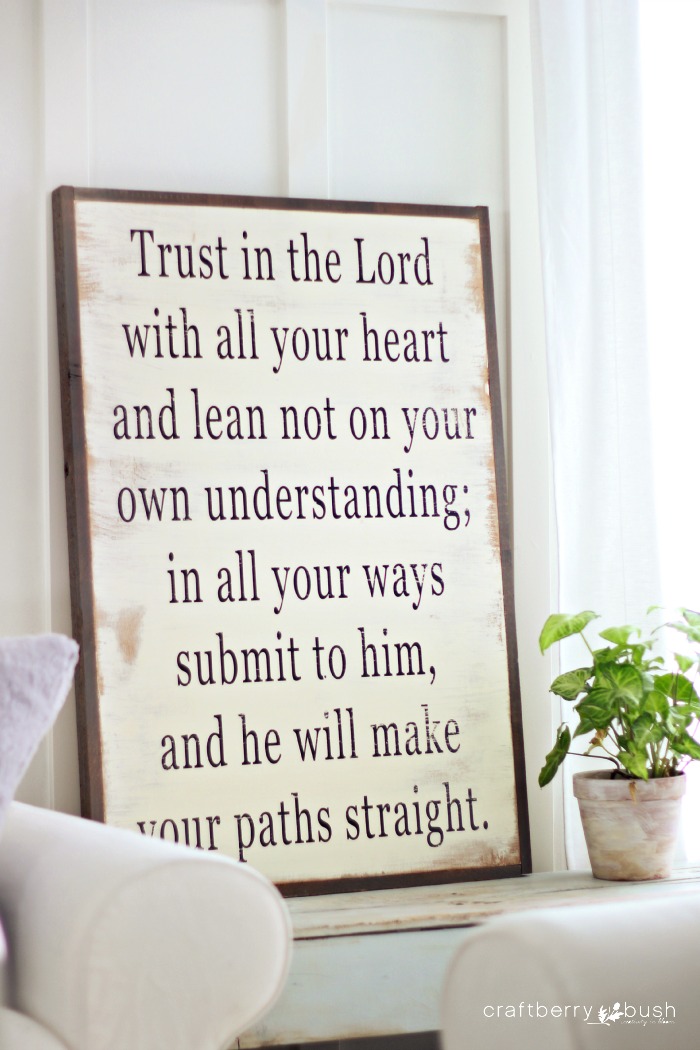 But I have more good news,
Tara is offering 15% off your purchases use coupon code: CRAFTBERRYBUSH15 (US only)
Thank you so much for spending some time with me.
much love,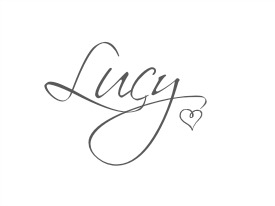 Proverbs 3: 5-6