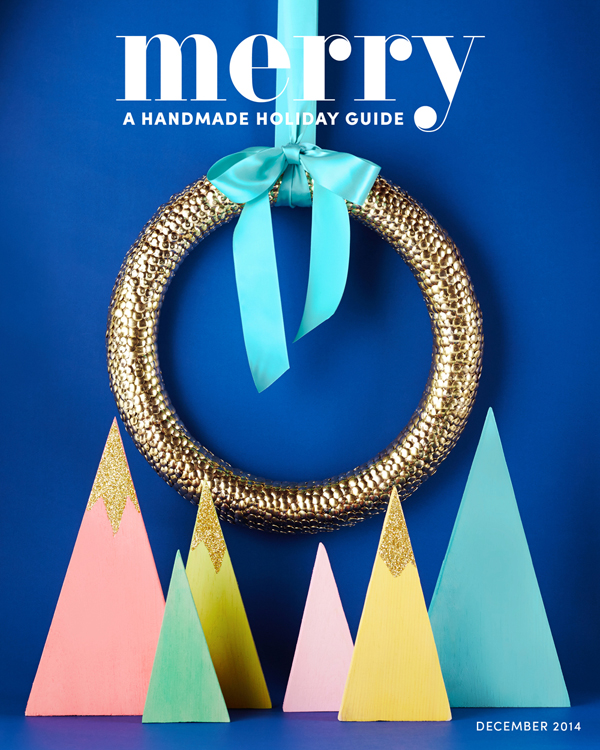 I am so excited to announce the birth of the beautiful online MERRY magazine
My sweet friend Melissa from The Sweet Escape spent hour after hour putting this beautiful magazine together and I think it's the perfect mixture of modern, vintage, classic and rustic, well something for everyone. 
I am extremely honoured to have been able to contribute. 
It would mean so much to all of us if you could take
 a moment and flip through its beautiful pages. 

Here's my little contribution….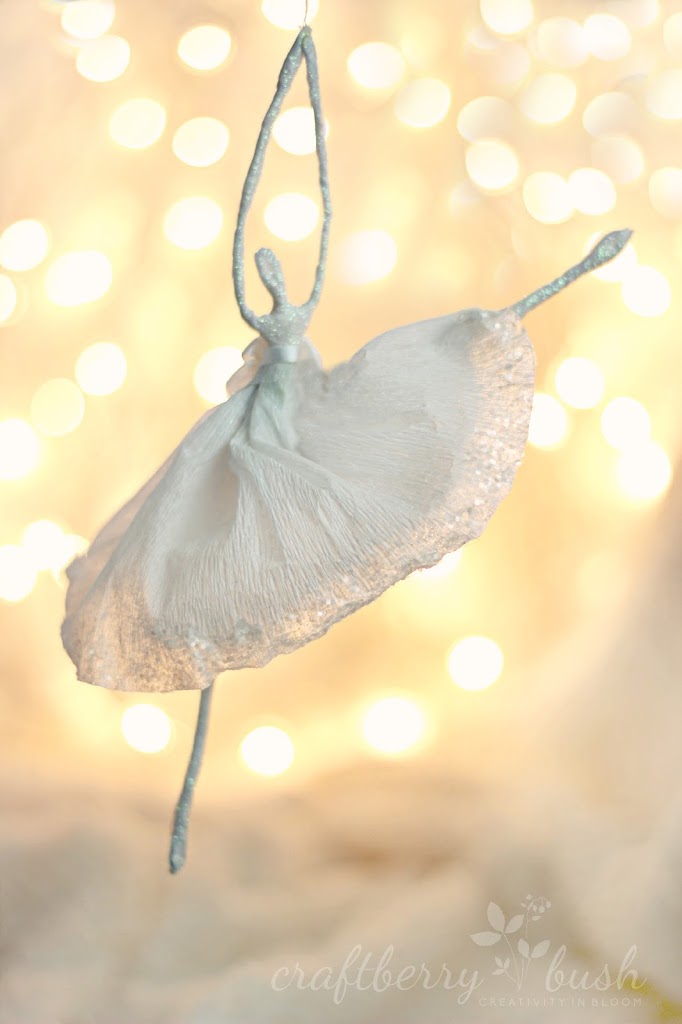 There's something so comforting  about the shimmer of a Christmas tree and the crackle of a roaring fire as little snow flakes dance to the rhythm of 
 The Nutcracker playing in the distance. 
These little ballerinas are reminiscent of that, and they will dance the night away as they adorn your tree and dance to To The Sugar Plum Fairy
.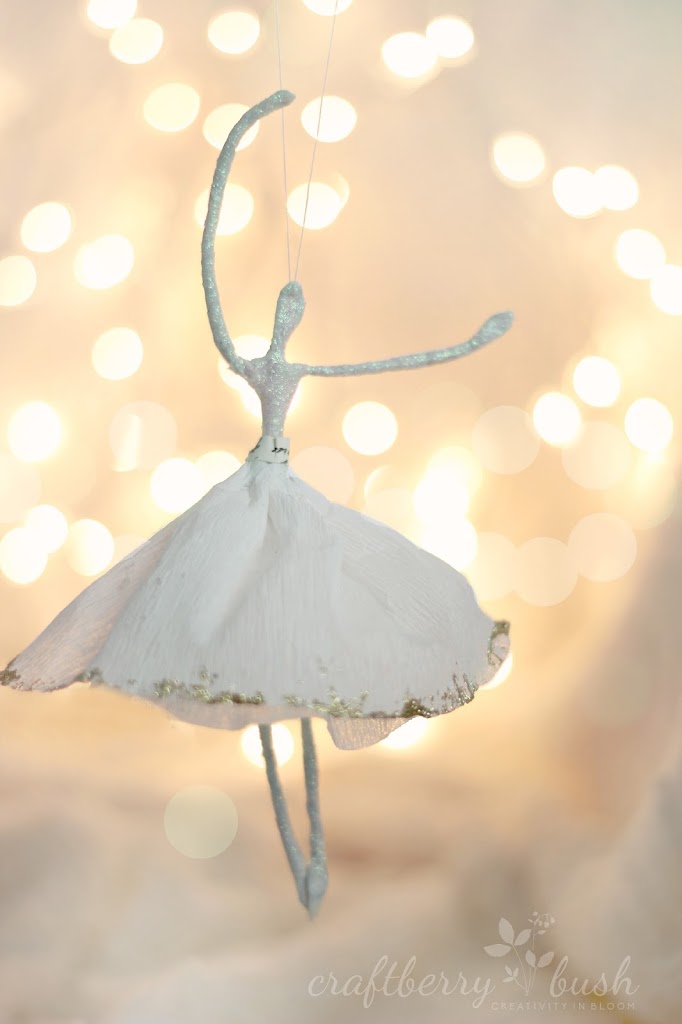 Materials: Craft wire, pliers, white floral tape, fine glitter, white crepe paper, hot glue, needle &thread.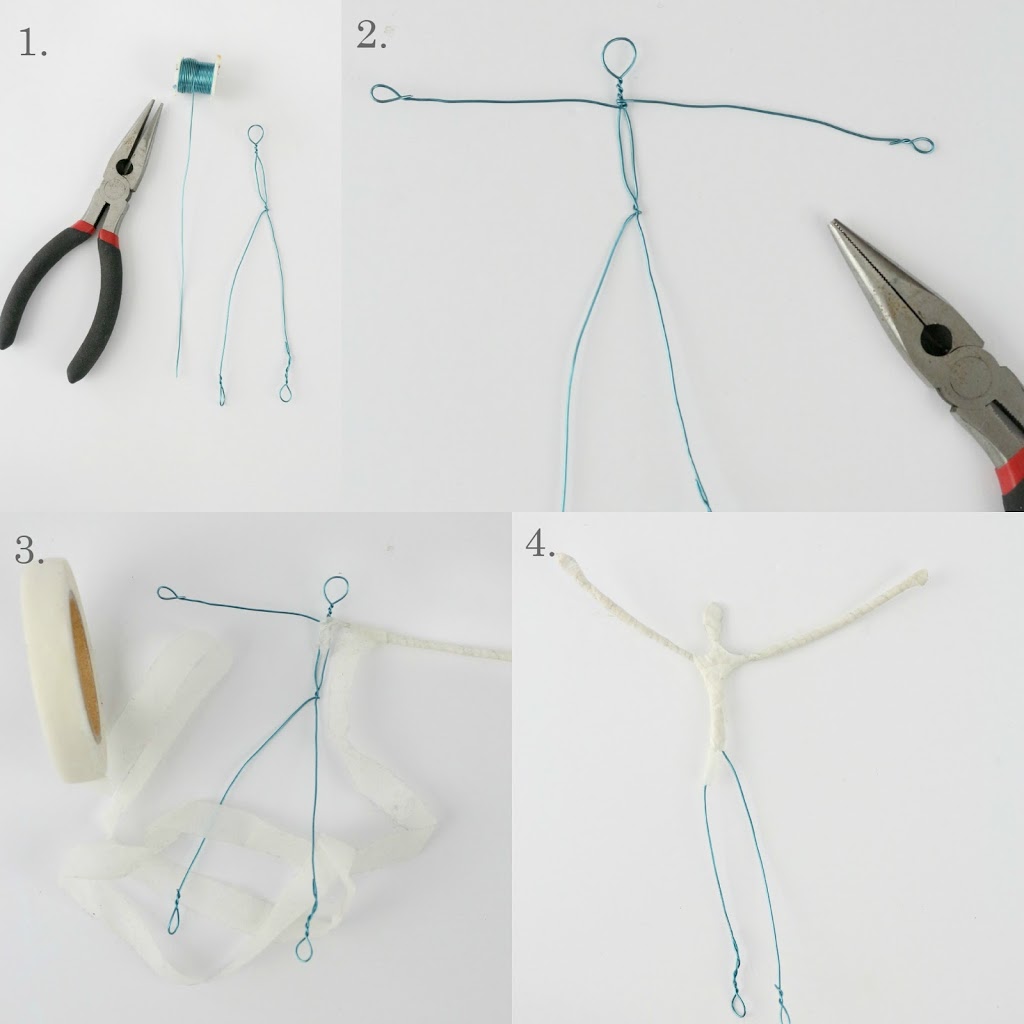 Instructions: 1. Bend wire to form a basic head, torso and leg shape as shown
2. Wrap wire just below the head to form the arms and make small loops at either end for hands.
3. Wrap floral tape starting at the arms and work your way towards the torso.
4. Continue to wrap tape around the remainder of the body .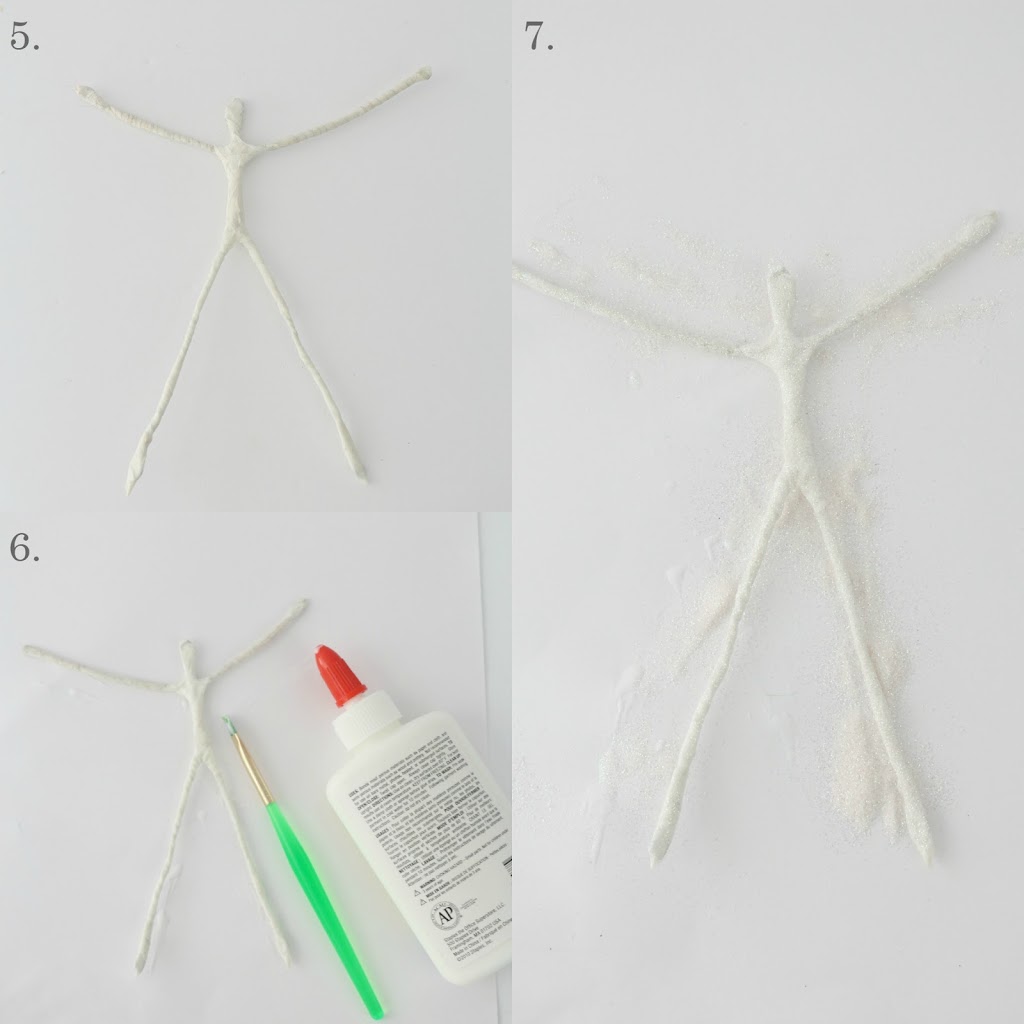 6. Apply craft glue on both sides of body.
7. Cover with fine glitter set aside to allow to dry.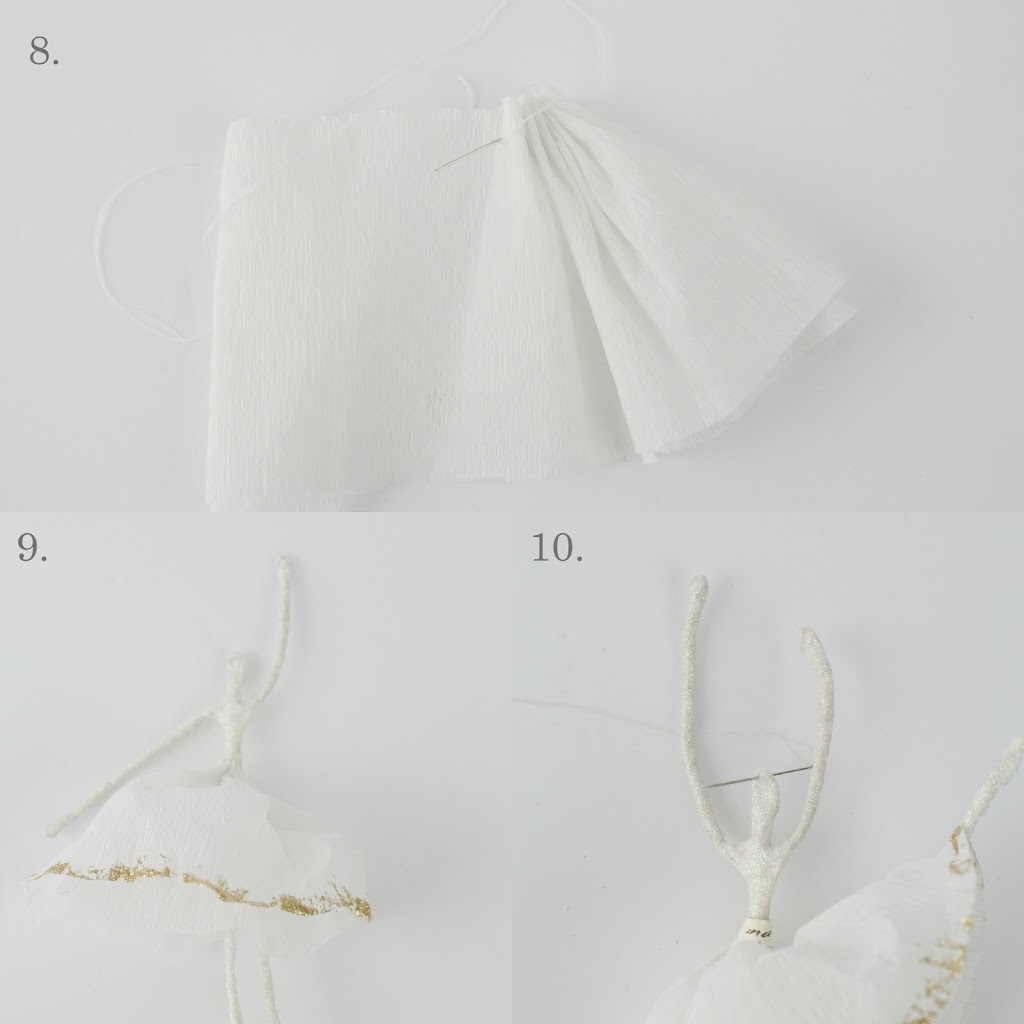 8. Cut a rectangular piece of crepe paper about four times the size of the ballerina's waist . (The longer the more gathering and ruffles it will create)(
With needle and thread saw and gather the top as shown.
9. Attach with hot glue to the waist.
10. Gently thread string to top of head and make a loop to hang.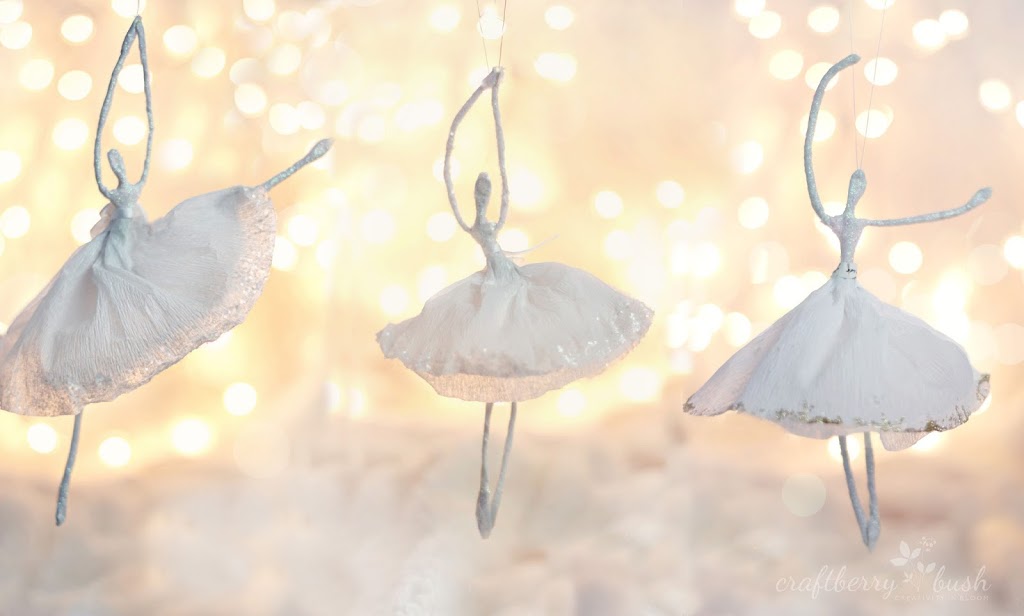 Aren't these just so sweet?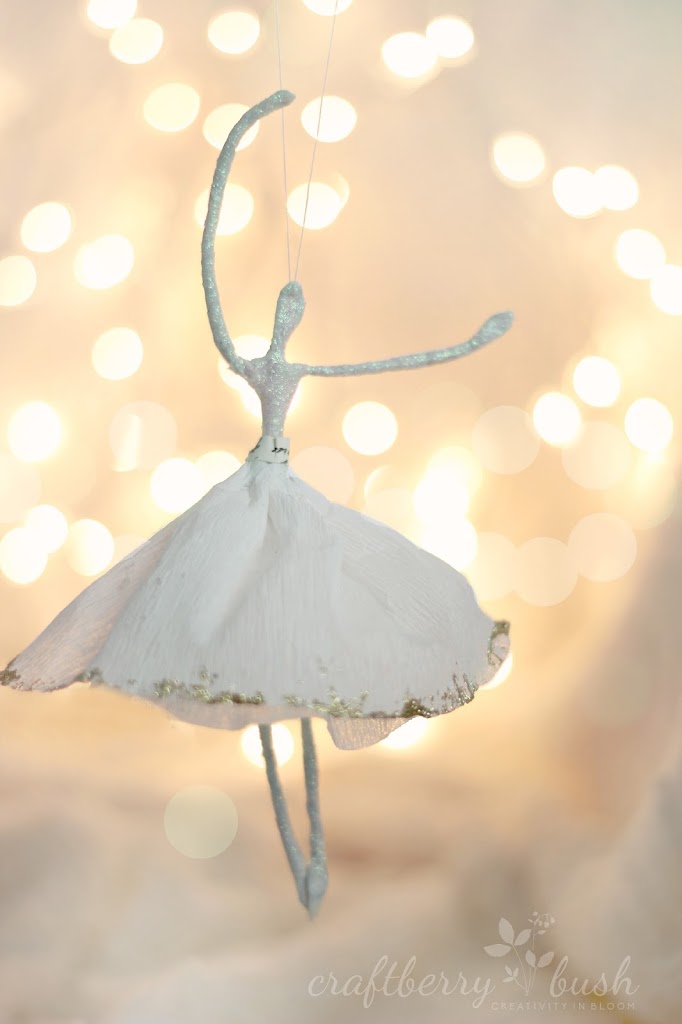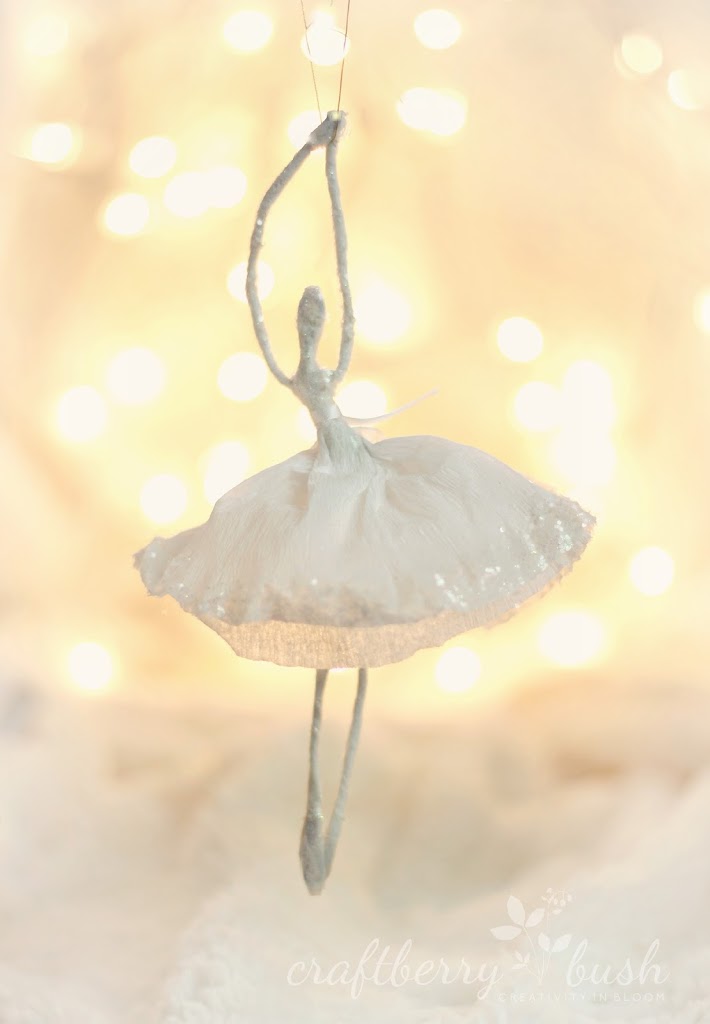 They look like they are floating in a winter wonderland. 
Thank you so much for stopping by. 
wishing you lots of 
MERRY ! 
much love,