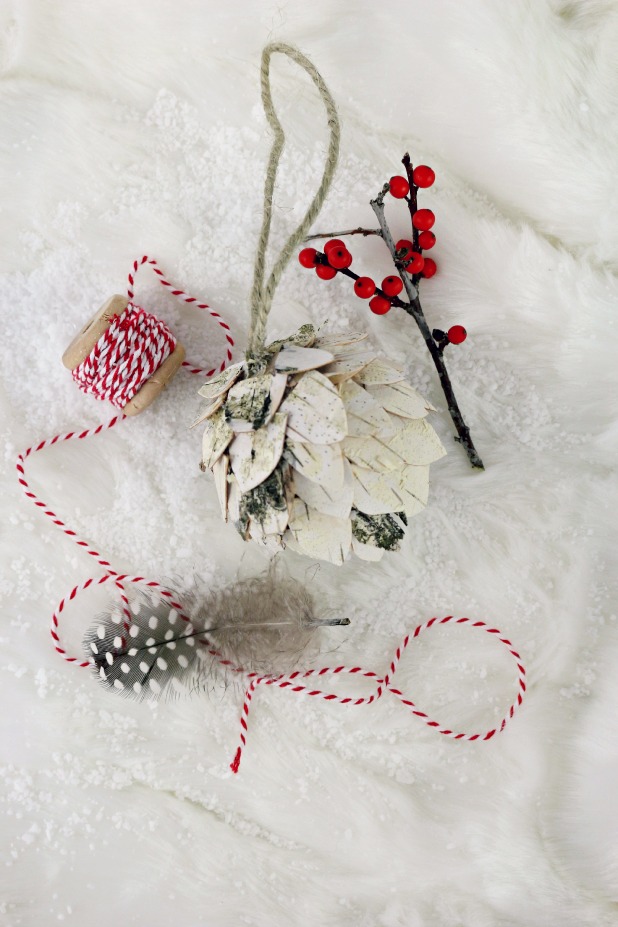 The snow is falling as I type this and it slowly fills the landscape,
covering it with its white blanket.
It's cozy and warm inside
our
home and I'm feeling grateful for the roof over our heads.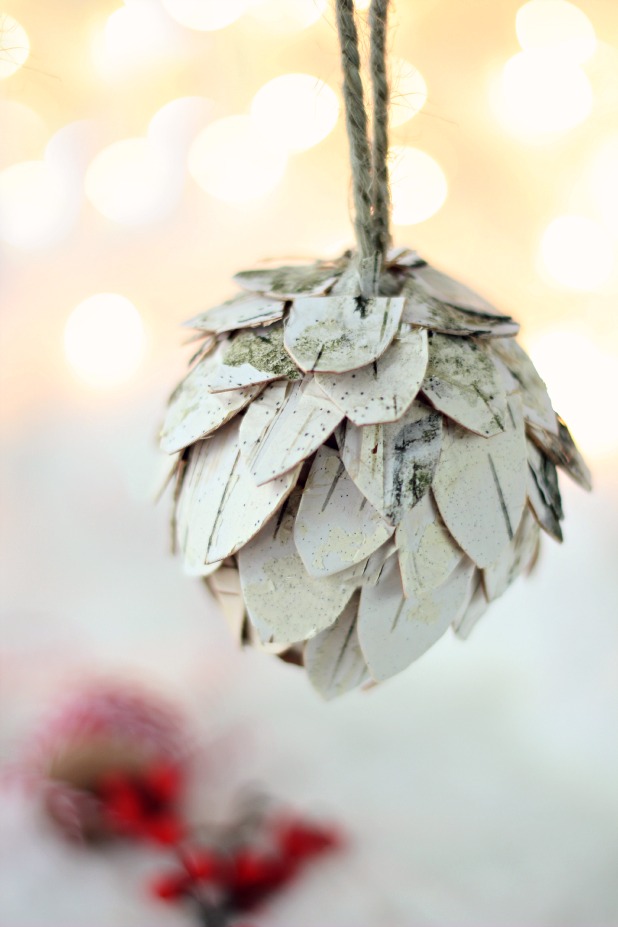 This week I made this sweet little pine cone ornament
out of birch bark.
It was super easy to make and adds
just
the perfect touch to your woodland
decor.
You can
see how easy it was to make over at my
eHow
blog.
Thank you so much for supporting me there as well…xo
I'll be back tomorrow with some more inexpensive
Christmas decor.
'Till then, have a beautiful day.