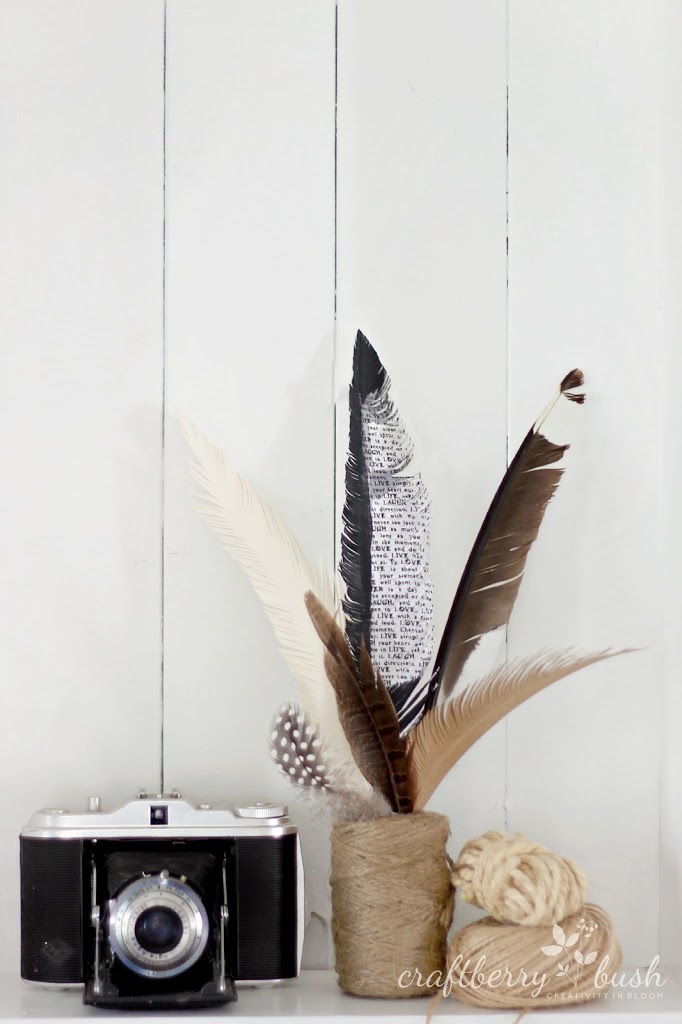 Happy New week friends! I hope you had a great weekend.
Our weekend was spent playing soccer both on Saturday and Sunday,
which left very little time for anything else.
Luckily both days were beautiful and being outside in the autumn breeze felt great.
There are days when I feel I need a course in time
management as there's always something to do.
Blogging is a lot of work and effort and I
often end up wondering how others get everything blog related done and still manage to keep their laundry all folded and put away, meals cooked, floors mopped etc.
The honest truth is that I would rather watch a movie with
my family than edit photos for a blog post.
Even if I fall asleep while the movie is on,
which might or might not happen 85% of the time.:)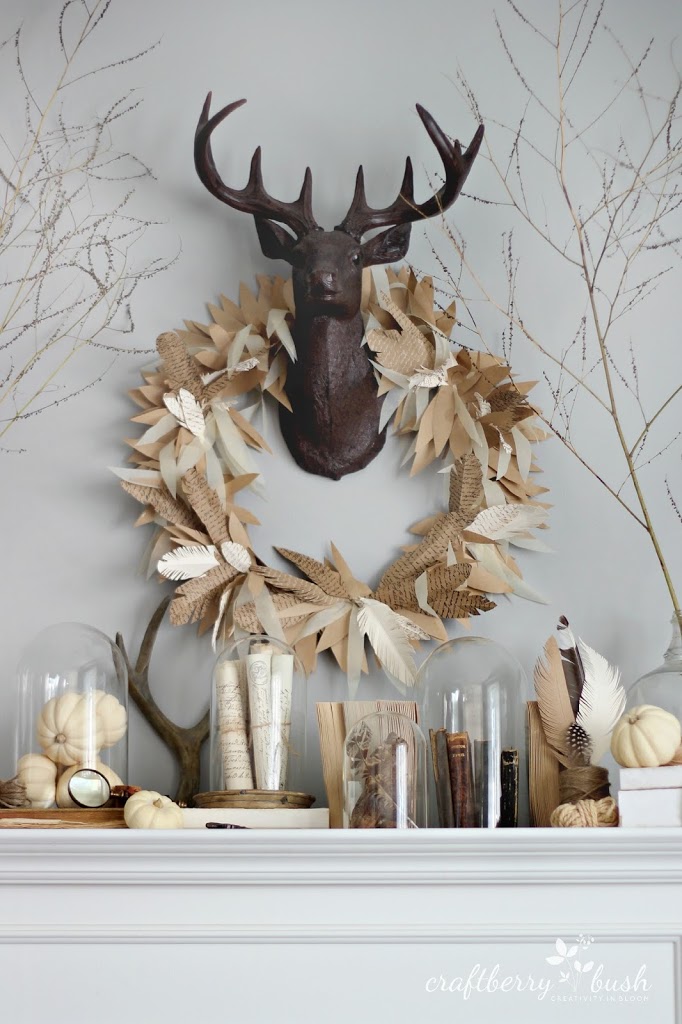 Last week I shared this year's
fall mantel
and since then,
I have gotten requests on a tutorial for the wreath and the paper feathers.
Though I wasn't intending to do one, I did take pictures along the way, as I often do.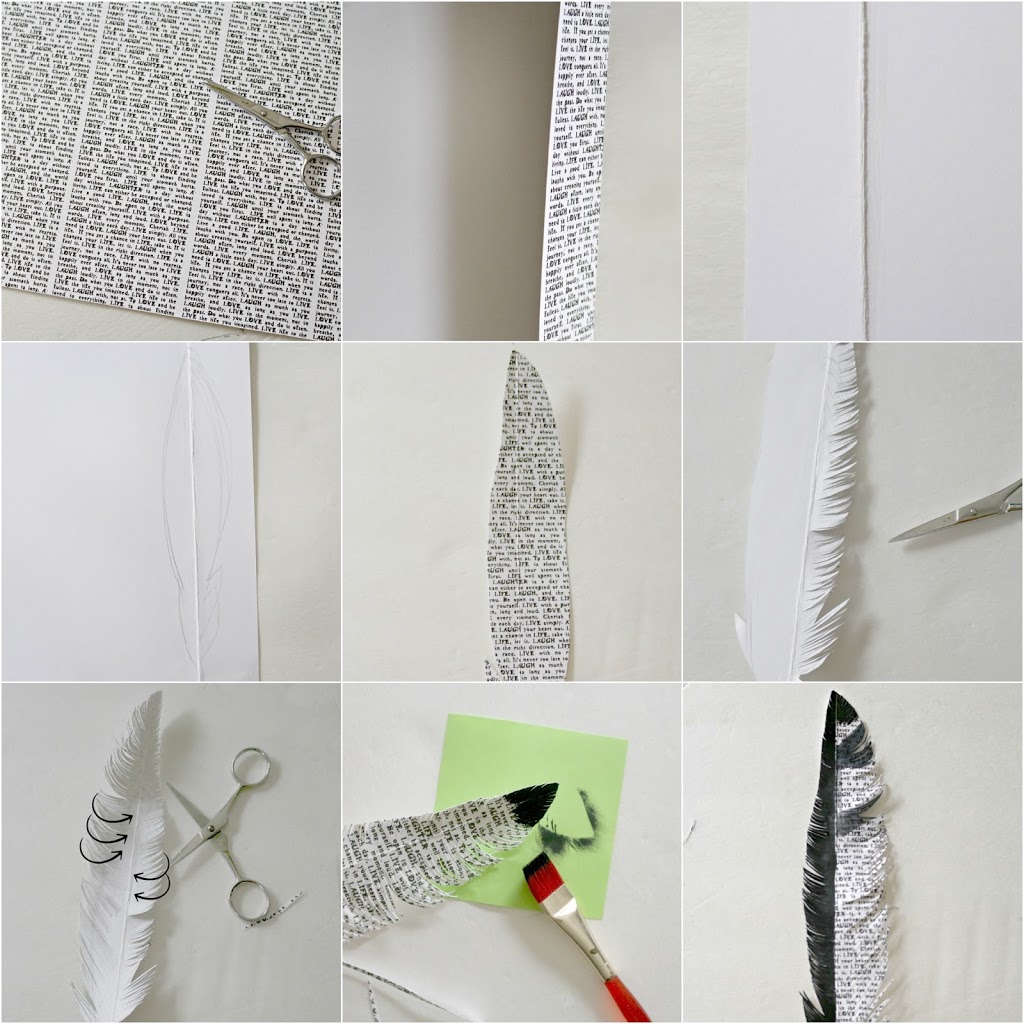 You will need:
Thick paper or cardstock. This one is by my friends at Canvas Corp, they have such an amazing selection of paper to choose from. I chose this newspaper printed paper.
Fold paper vertically making sure you press down firmly on the fold.
You want to create a very defined crease.
Fold paper the opposite way, following the same fold line and again pressing firmly on the fold.
The fold will create the vein of the feather.
Sketch out a feather shape around the fold or the 'vein' of the feather as shown.
Cut the feather shape out.
With small scissors cut very thin slits at either side towards the 'vein'
I find that if I cut the feather in a sweeping ie. curving manner, they tend to look more realistic.
Optional: Paint feather with desired paint color.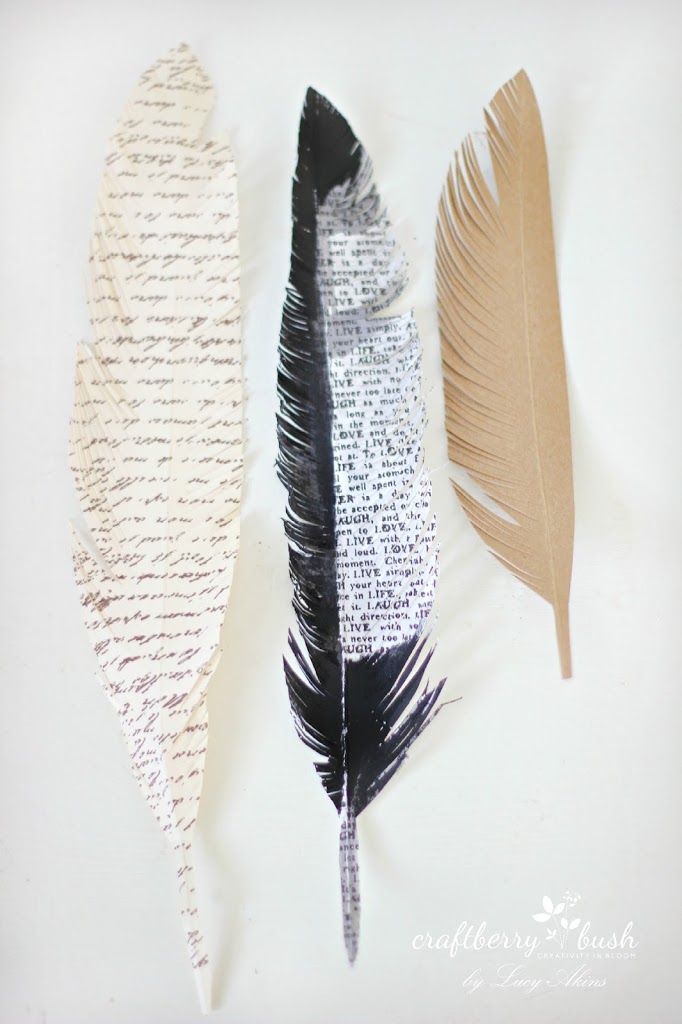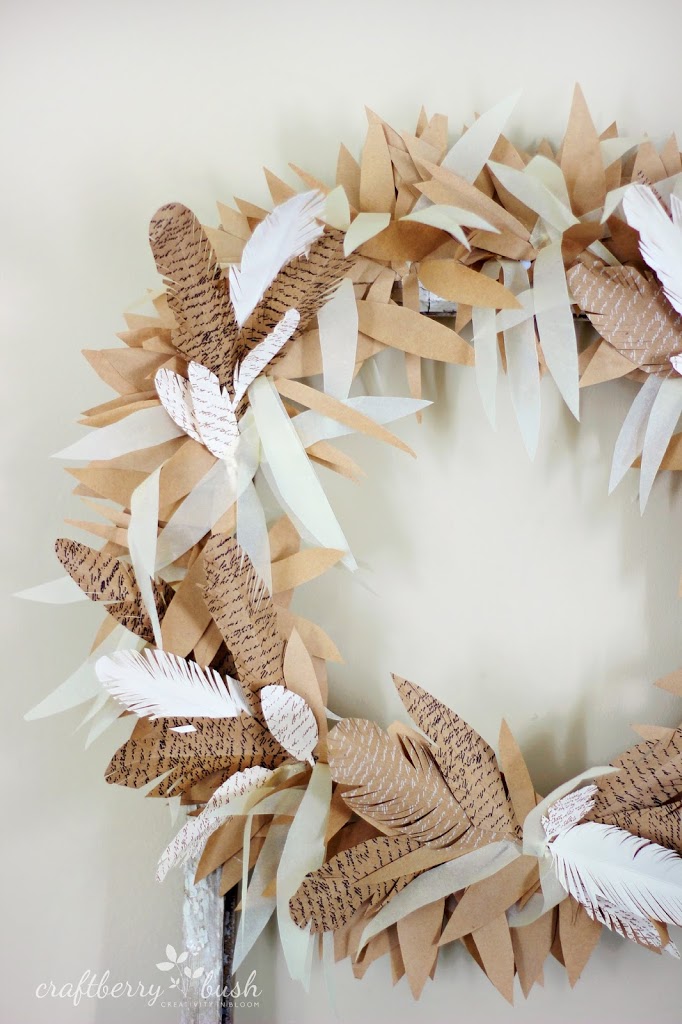 To make the wreath you will need :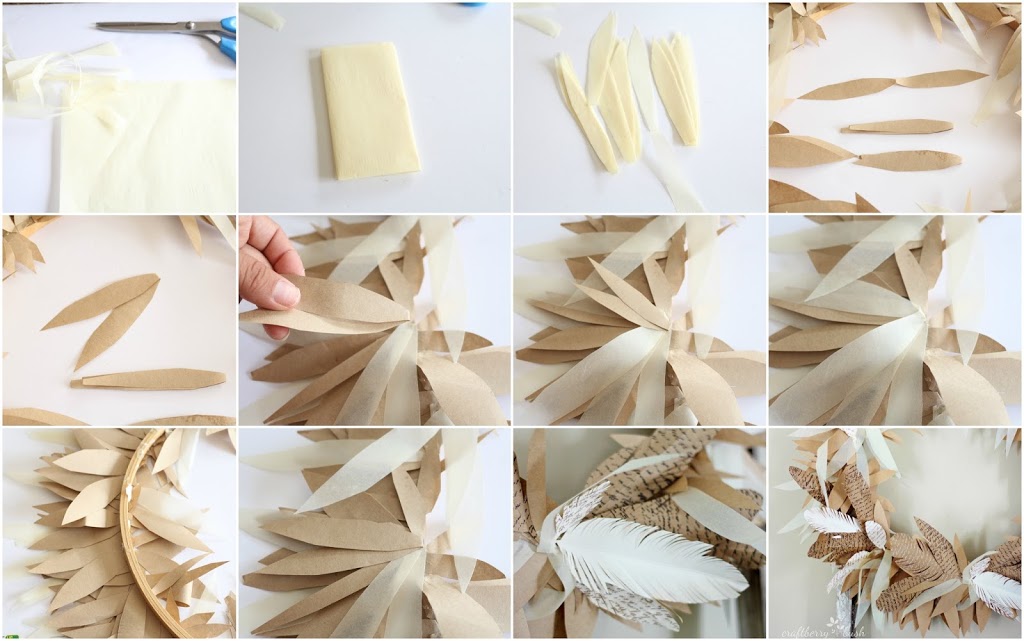 For the wreath, I simply folded both the paper and the tissue in an accordion fold and cut several long leaf shapes. I then just glued them randomly along the embroidery hoop. Making sure that there was a variety of sizes and textures along the way.
I finally added some of the paper feathers.
As with any wreath you have to stand back and make sure it looks balanced all around.
Add or take away as you see fit.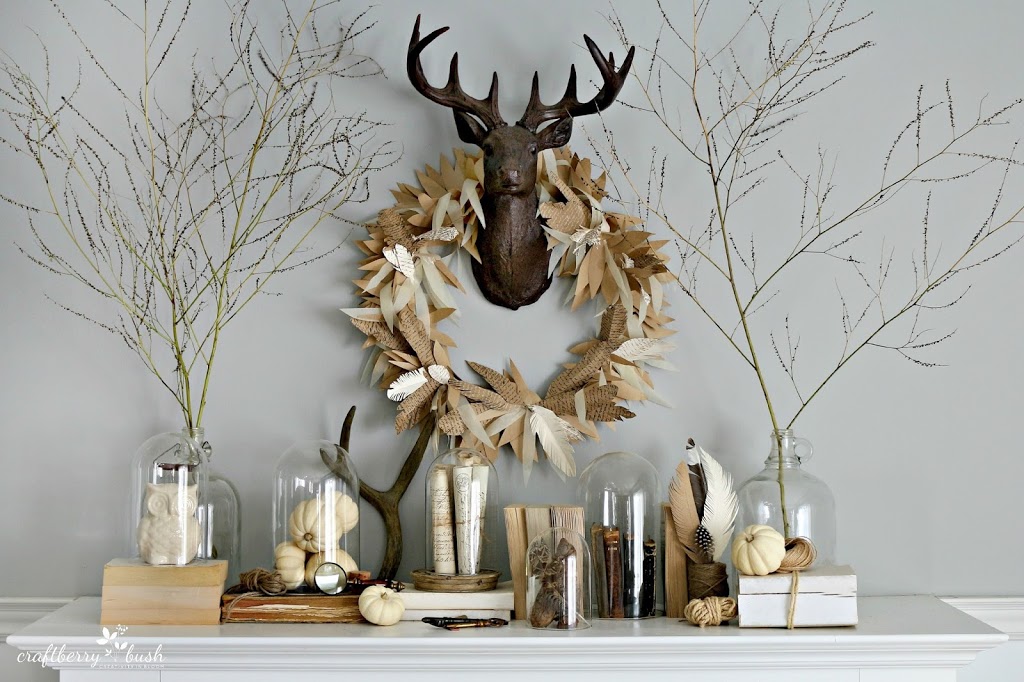 I originally wanted something different and unique and
I think that by using paper I achieved that.
If you have any questions or need clarification
please leave a comment or send me a message.

Thank you so much for dropping by.
Make sure you come back on Wednesday as I join some of my friends and
walk you through the rest of our fall house tour.