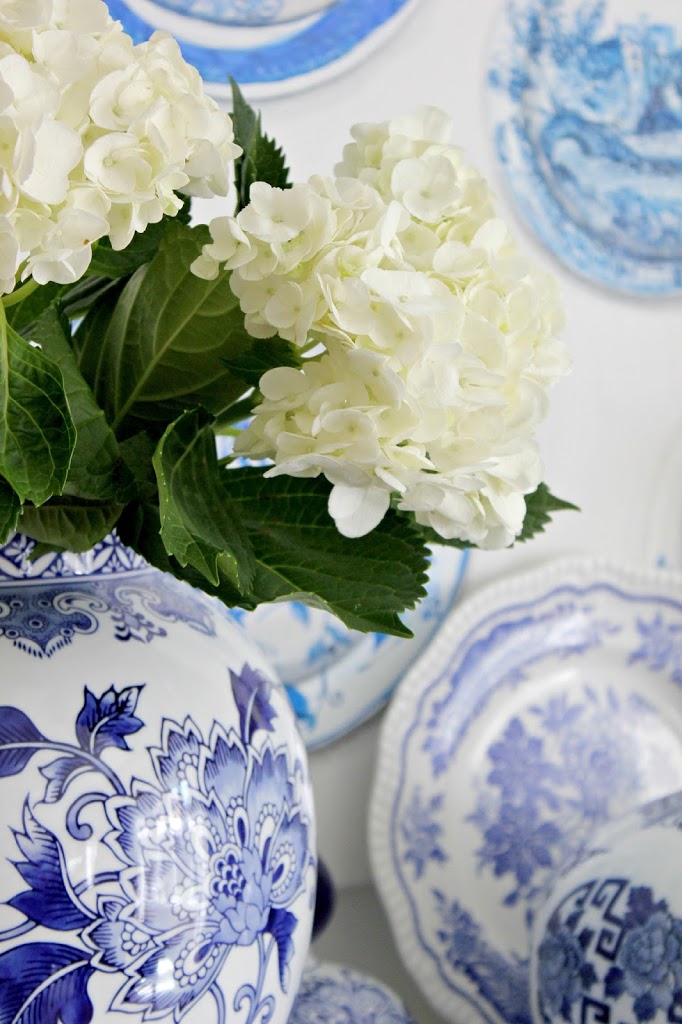 Hi friends! I hope you have been keeping well.
I have been super busy and have not had a lot of time to blog.
The kiddies are off school and they are my number
one priority so unfortunately this little drops lower on the list.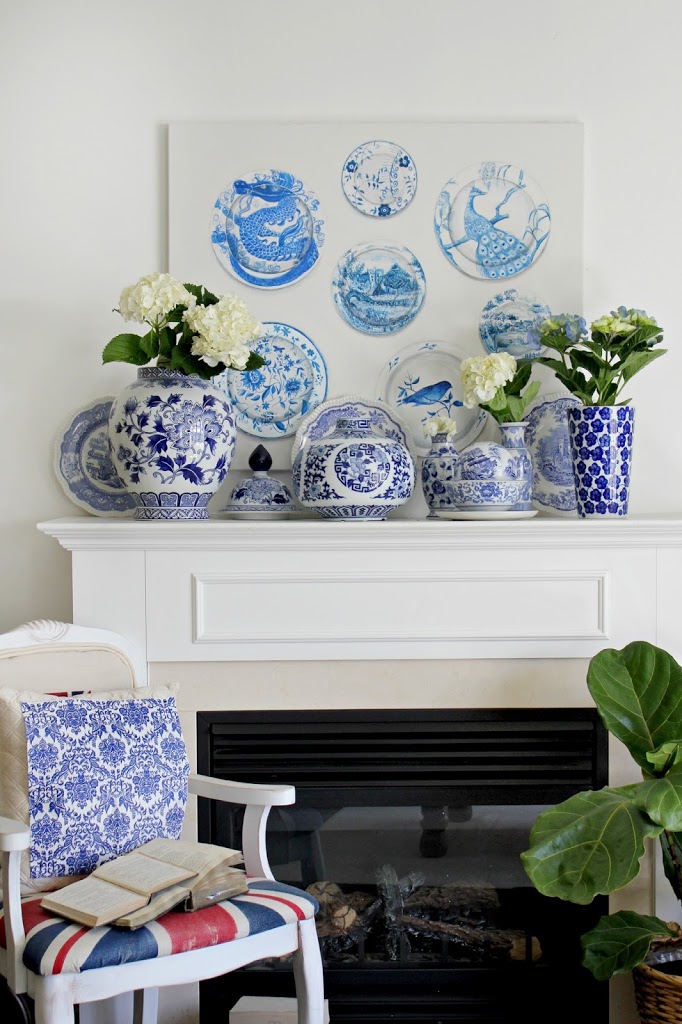 I quickly wanted to share with you some photos I took last summer of the mantel.
I wanted to display some of the blue porcelain that I have been collecting
and incorporate the acrylic painting I had done.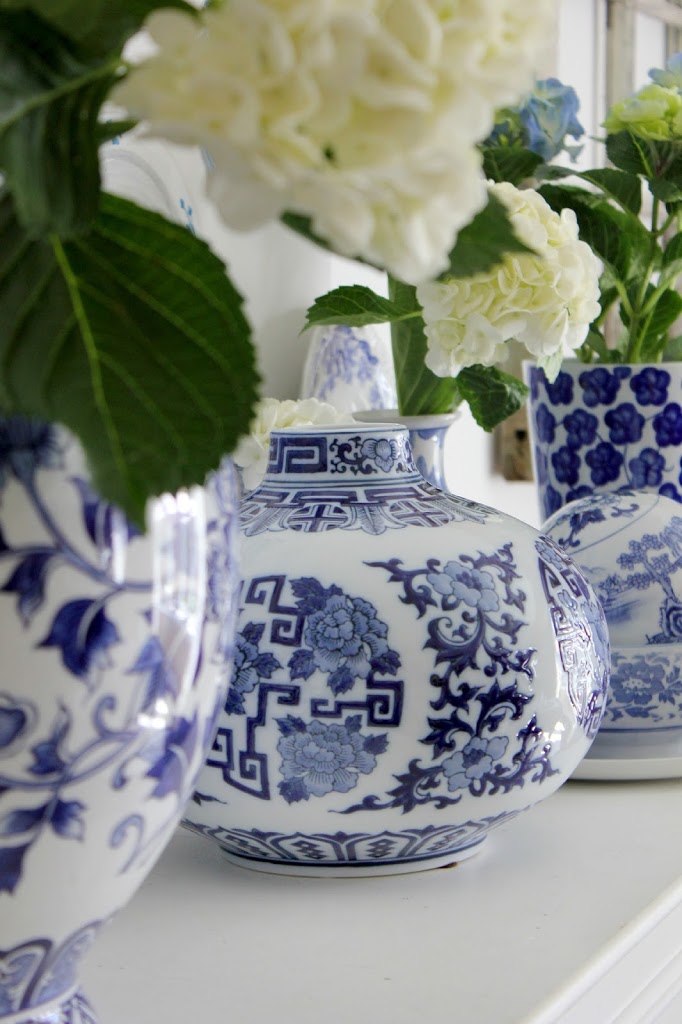 Blue porcelain has such a classic look doesn't it?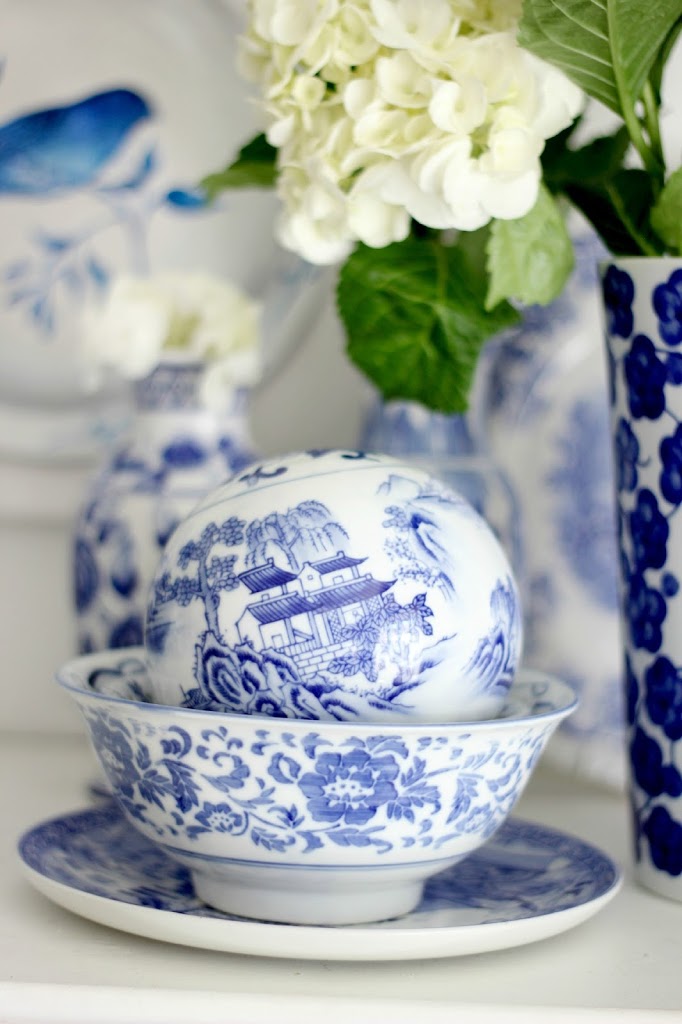 My favourite is this orb, I wish I had gotten more of them when they were on sale.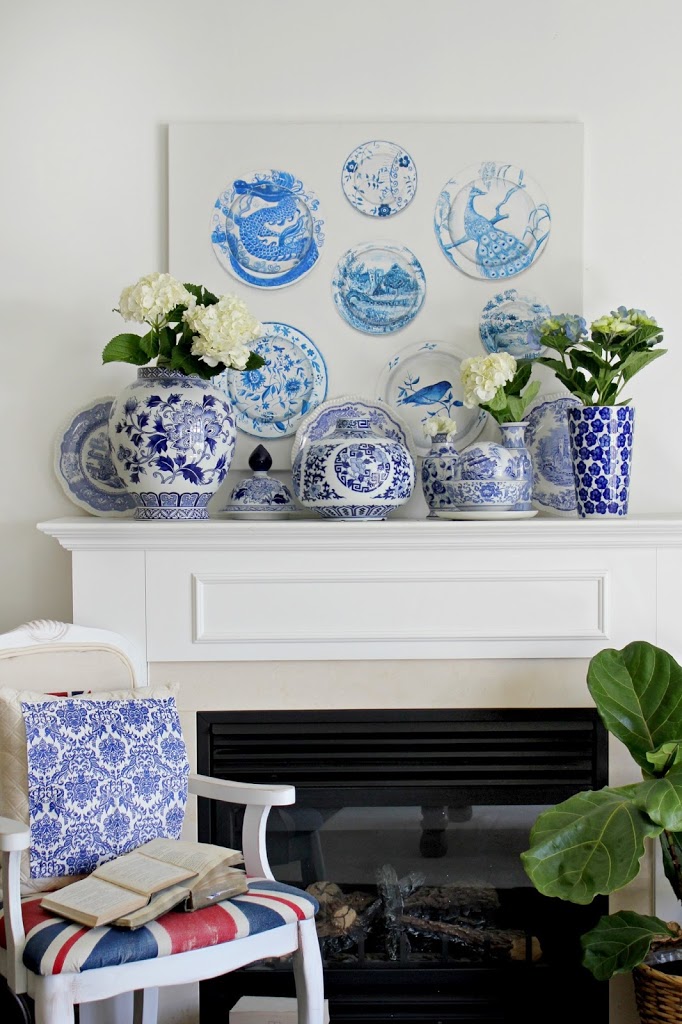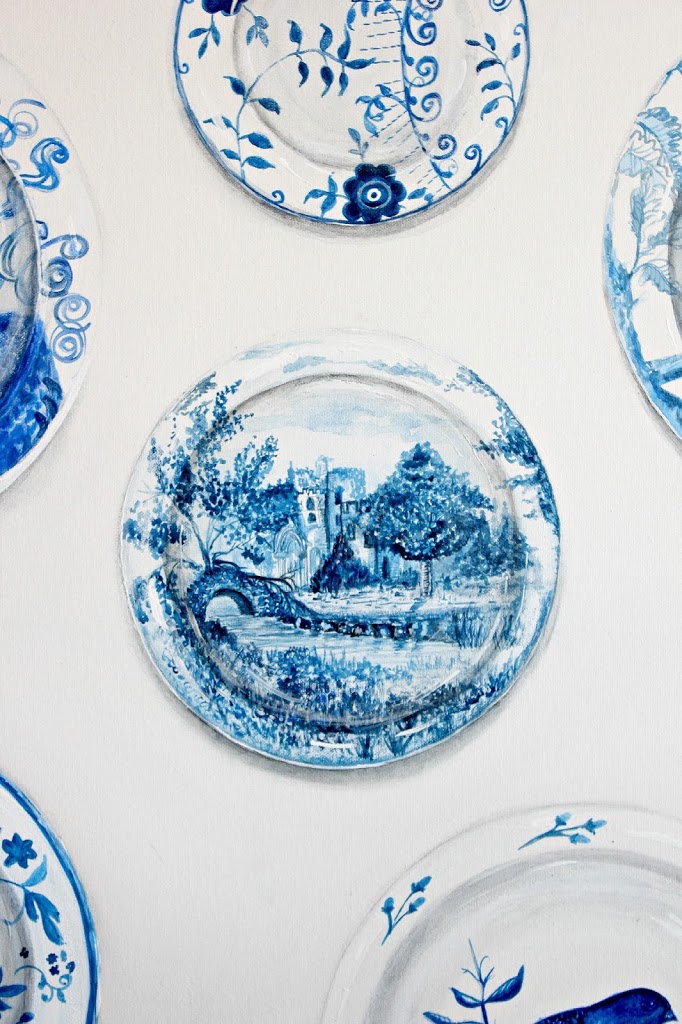 Some close ups of the plates I painted.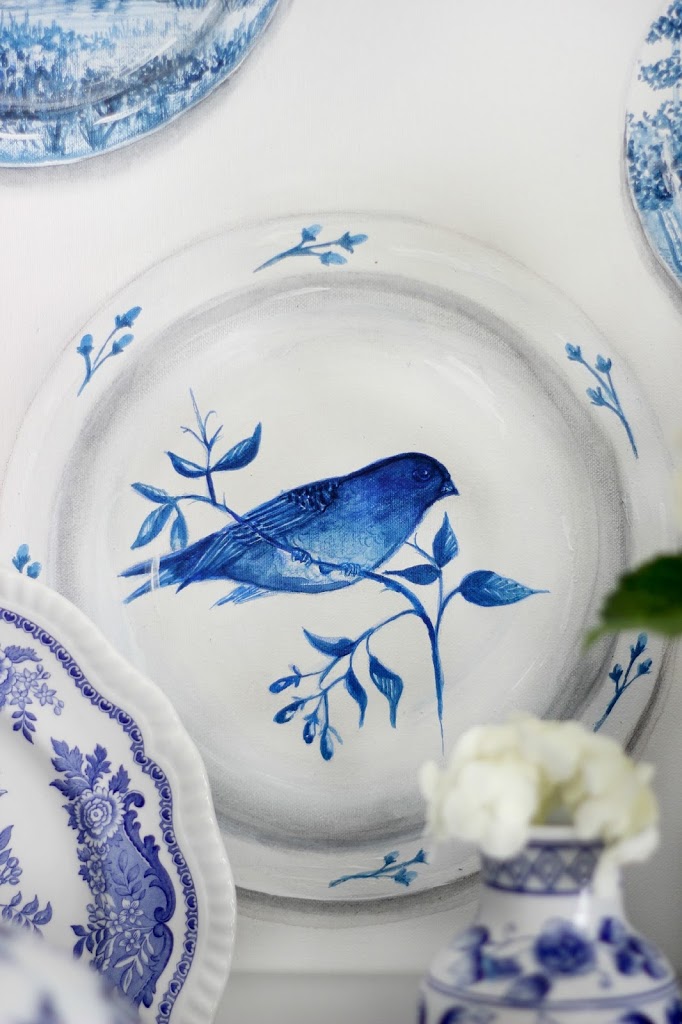 Do you have blue porcelain? do you display it all year round?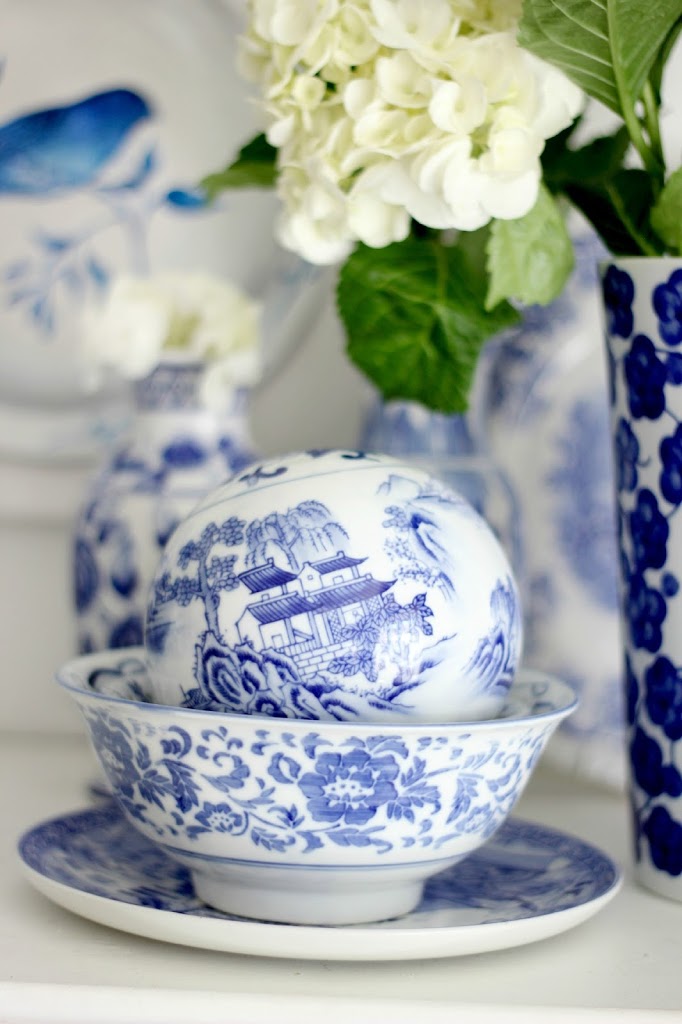 I hope that you are enjoying your summer. Talk to you very soon.