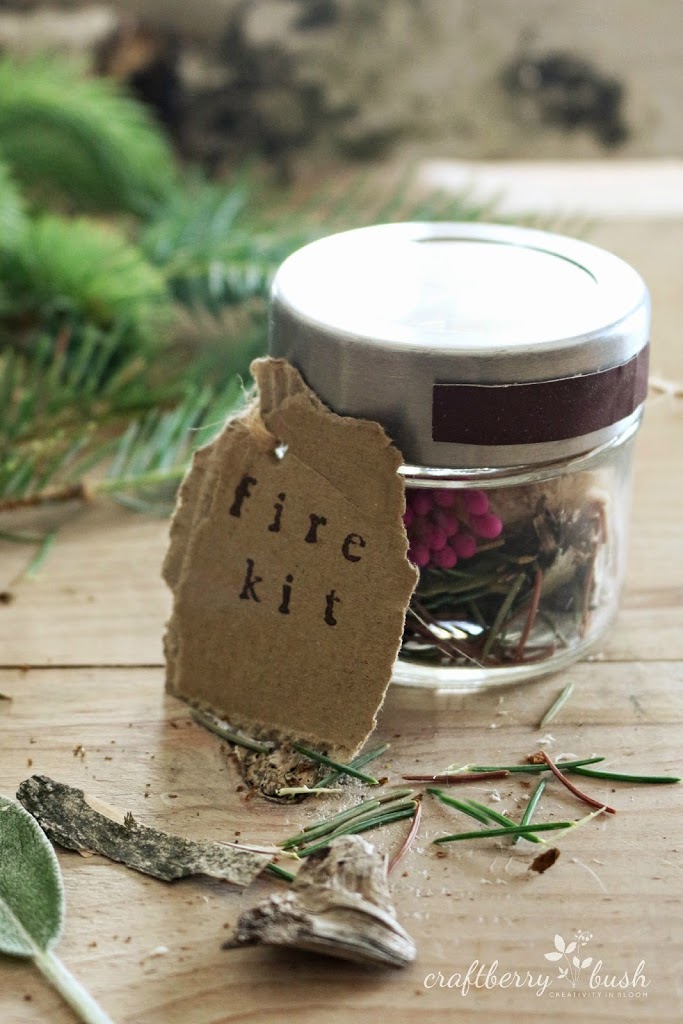 So here's the thing, I have never, nor do I have any desire to ever go camping.
I know, I know- It's about bonding with nature, feeling the fresh air blowing through my hair and hearing the magical sound of the loons in the distance.
It's also the buzzing of mosquitoes in my ears, running behind a tree to do my business and sleeping on the hard, cold ground.
Enter the new trend called glamping. Made specifically for wimps like myself.
Glamping is camping with a touch of glamour. A happy medium so you can experience nature and still have some of the same comforts of home.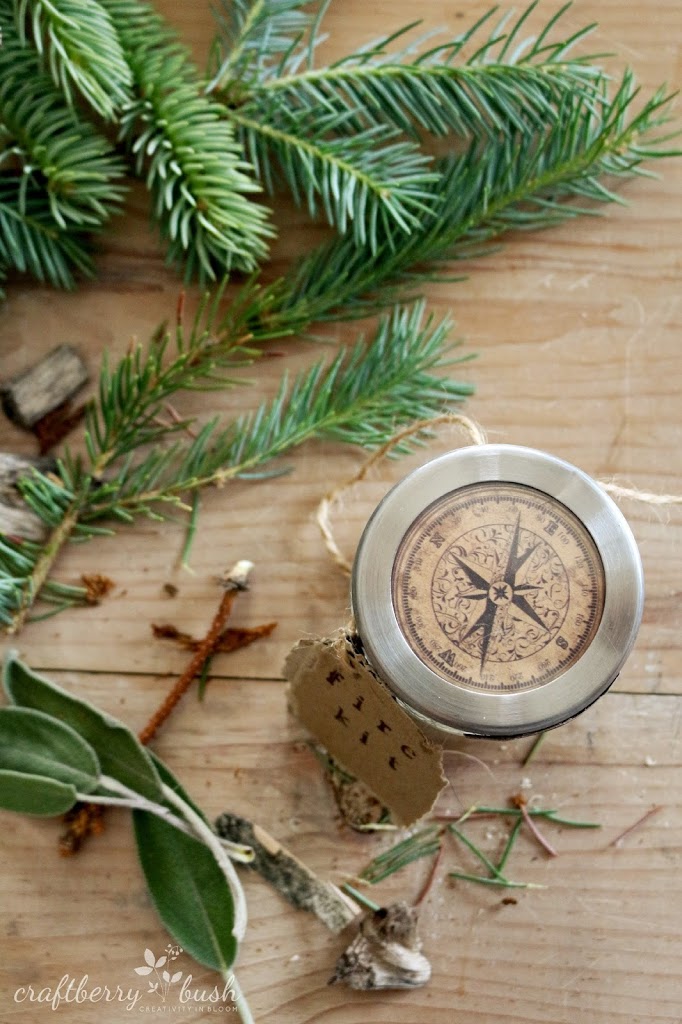 I thought it would appropriate to put together an adorable fire starter kit for the camping part and put it in a jar with a gorgeous tag provided by my sweet friends at Canvas Corp. for the glamour part. See I'm getting this glamping thing…:)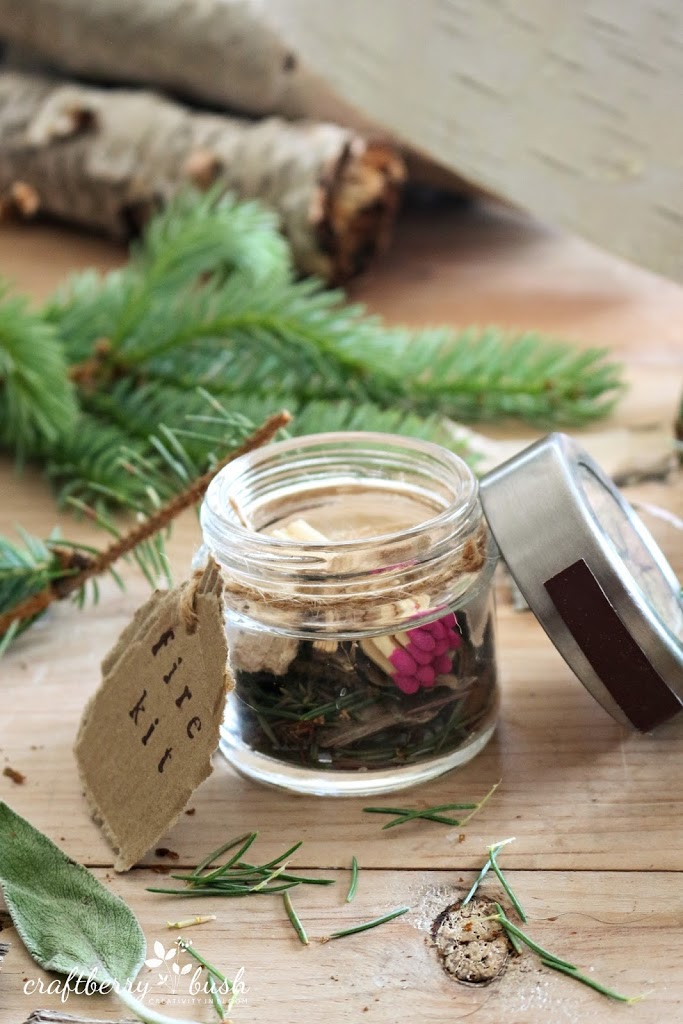 This guy would actually make a great gift don't you think?
I cut the match strike strip off the box of matches and glued it onto the lid.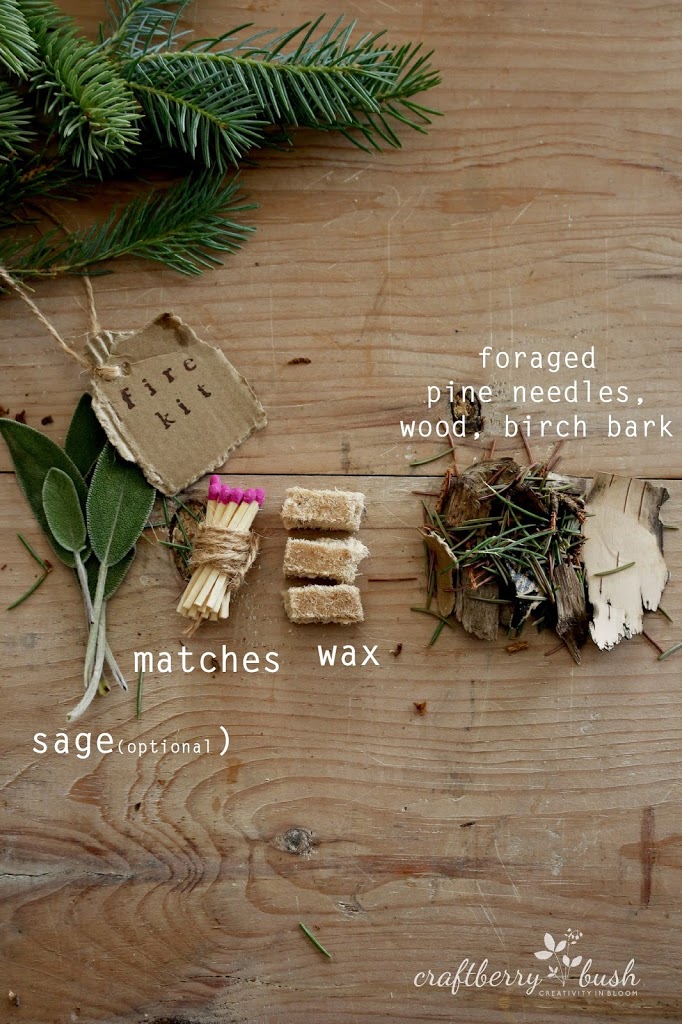 Inside I placed, foraged dried leaves, birch bark and wood.
Followed by wax and of course matches. You can even use the tag as part of the fire starter, which is just a piece of cardboard.
TIP: Throw in some sage into the fire, the smell of burning sage will keep bugs away.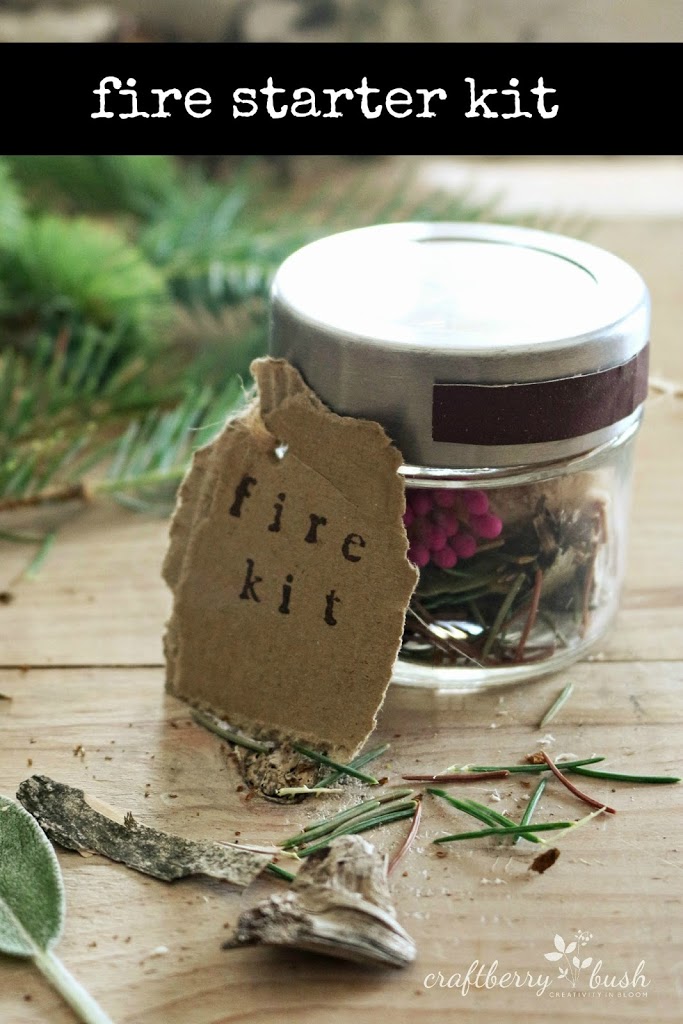 How about you – Do you like camping? Are you a camper or more of glamper?
Here are some other projects from some of my friends, to
From left to right, they are: