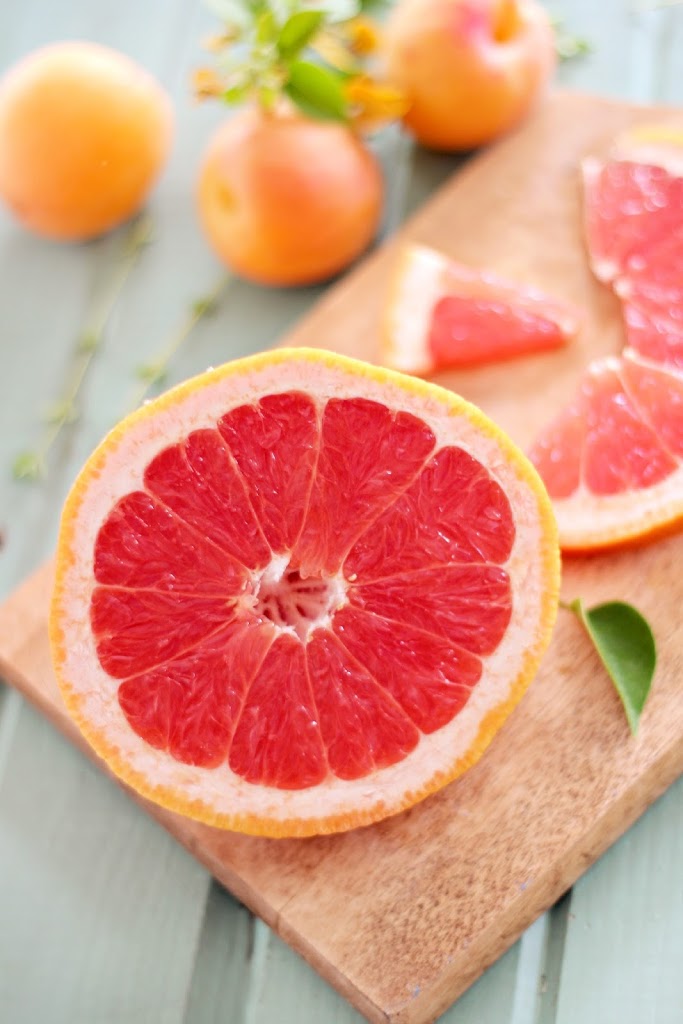 This weekend marks our first summertime long weekend here in Canada,
and though the weather is still not very cooperative
in terms of warmth, a long weekend is always welcomed.
I'm specially looking forward to sprucing up our backyard furniture
and finishing some projects that have been lingering since last summer.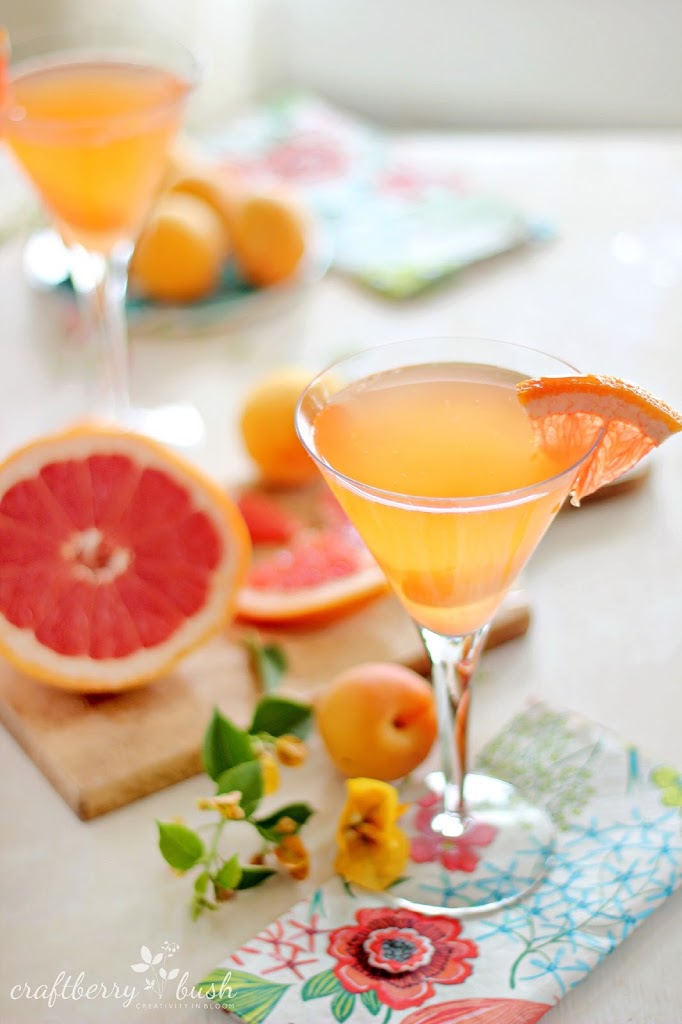 And hopefully once everything is all done,
I can sit down and enjoy one of these yummy martinis.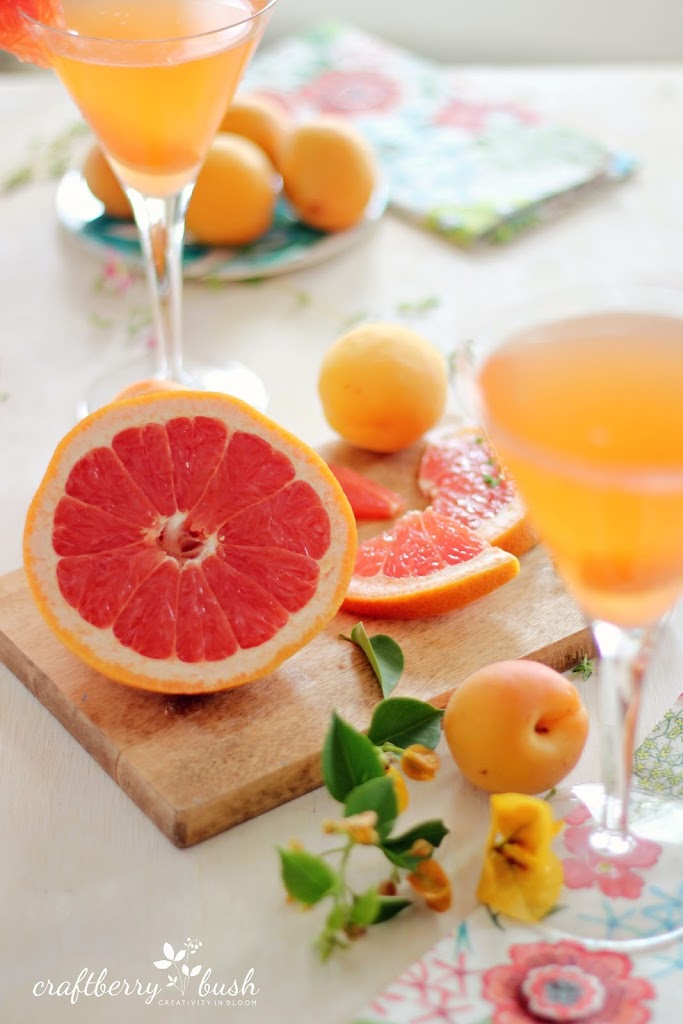 I am not much of a martini type of gal, but when
deciding on a summertime drink the citrus
flavours of the pink grapefruit and the
sweetness of the apricots, seemed to be the right choice.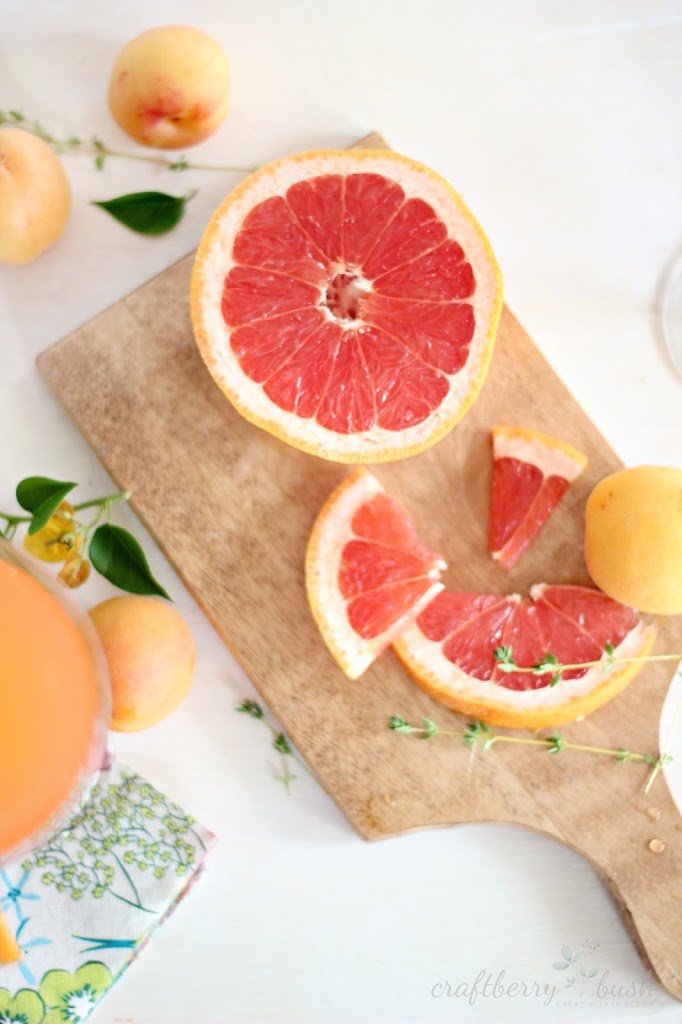 The fact that the pink grapefruit is such a gorgeous
fruit to photograph might have also played a small role in my decision…;)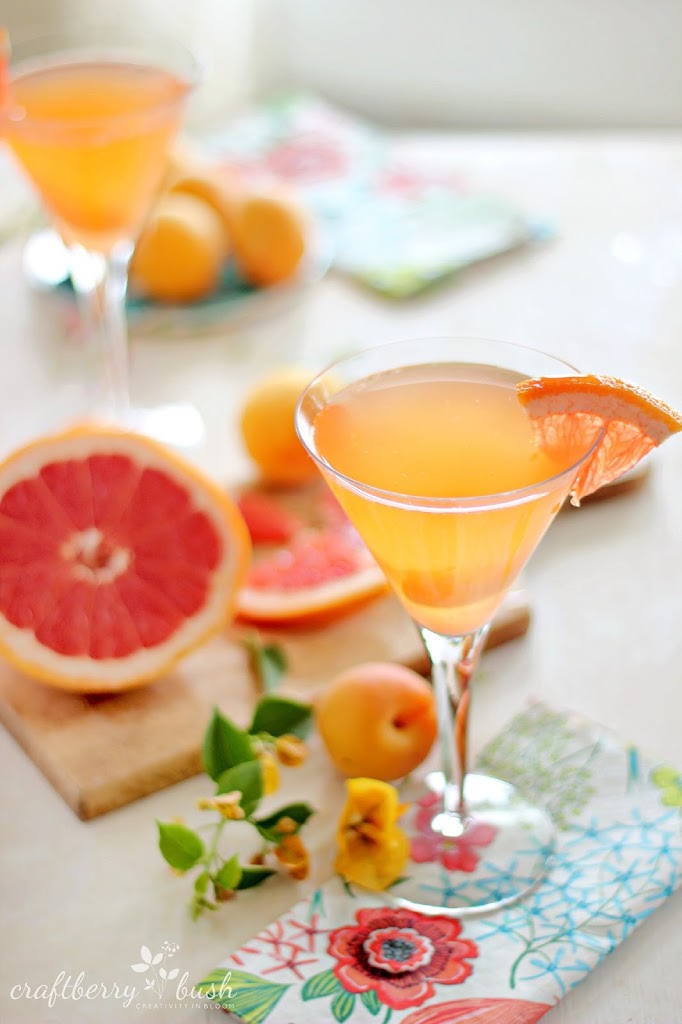 Pink grapefruit apricot martini
2-3 fresh apricot (optional)
If opting to have the apricots as garnish- Cut apricots into quarters and allow to soak in the pink grapefruit-flavored vodka for 2-3 hours or more.
Next, mix the vodka, apricot syrup, and ice into a cocktail shaker and mix. Pace apricots at bottom of glass and strain into a martini glass to serve.
Also, c

heck out the amazing cocktails created by some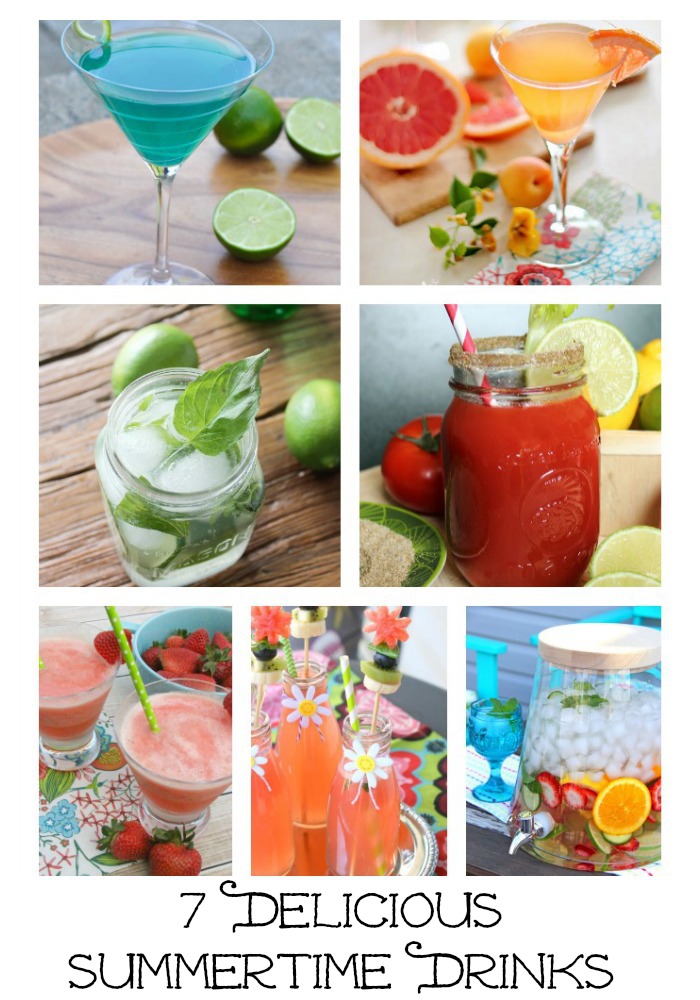 From left to right, they are:
Don't they all look just delicious?
Thank you so much for stopping by and Happy Long Weekend…xo