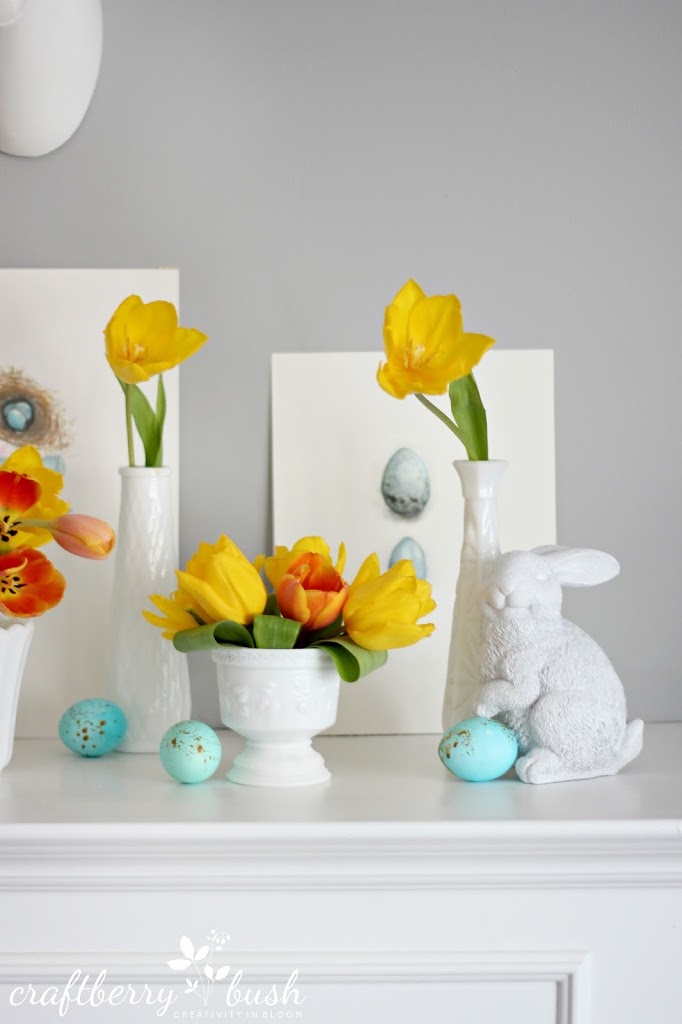 Today I wanted to show you a super simple Easter mantel I put together late last night.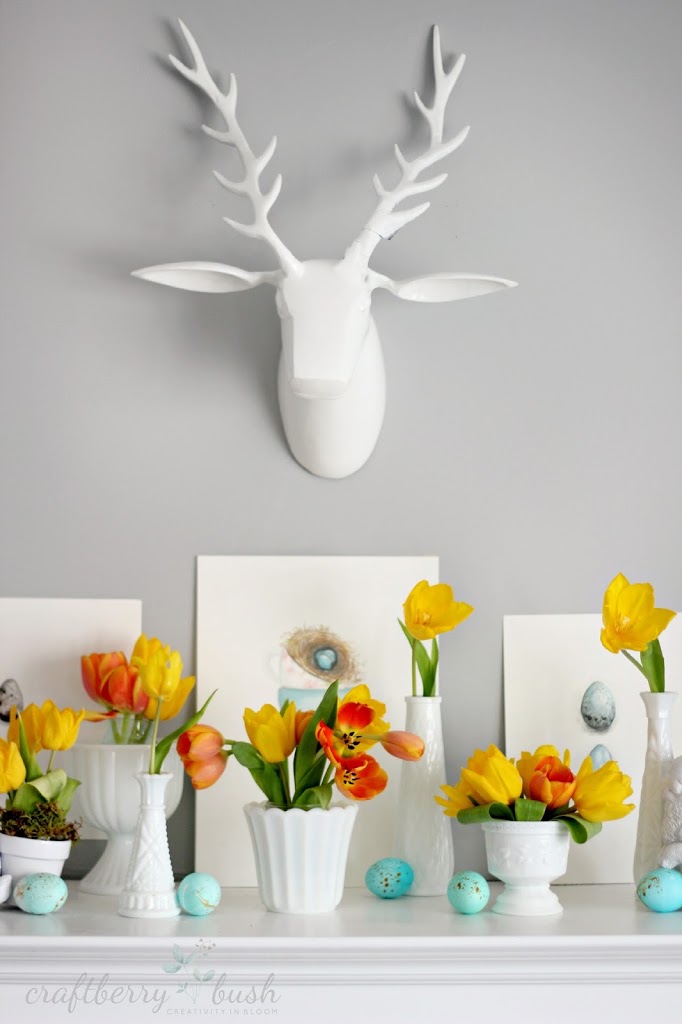 I wanted to keep it very simple and used my small collection of milk glass and the beautiful tulips hubby bought for me almost two weeks ago now.
They are still looking fresh because I bring the bouquets into the garage at night, where it's cool. The petals close at night and reopen when I bring them in.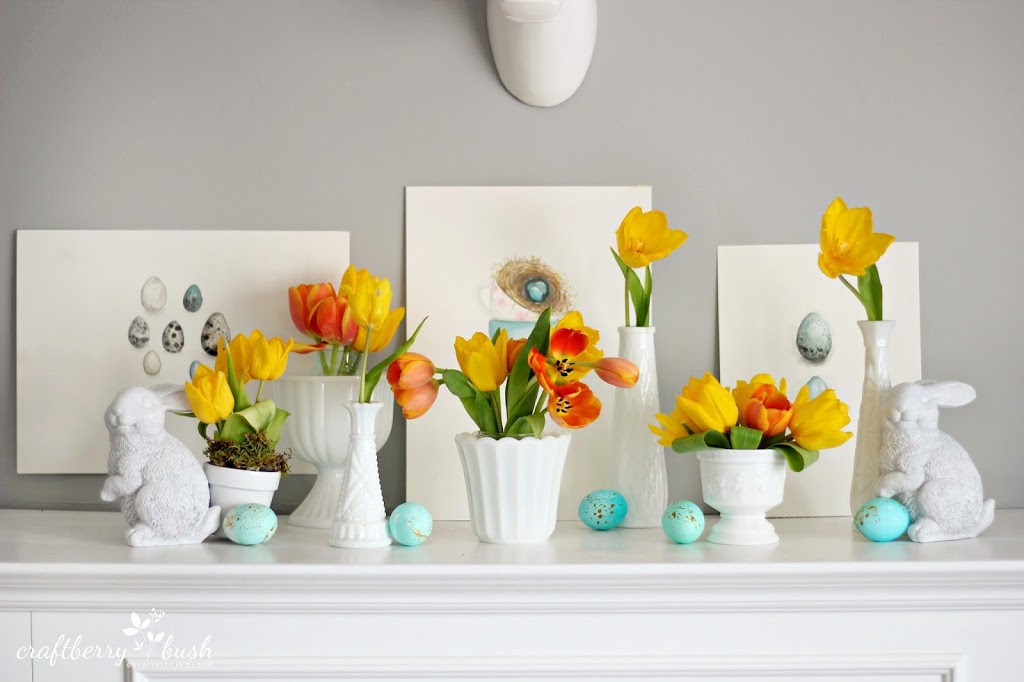 Not sure that I will be bringing all these to back and
forth but it's a good tip to making your blooms last a little longer.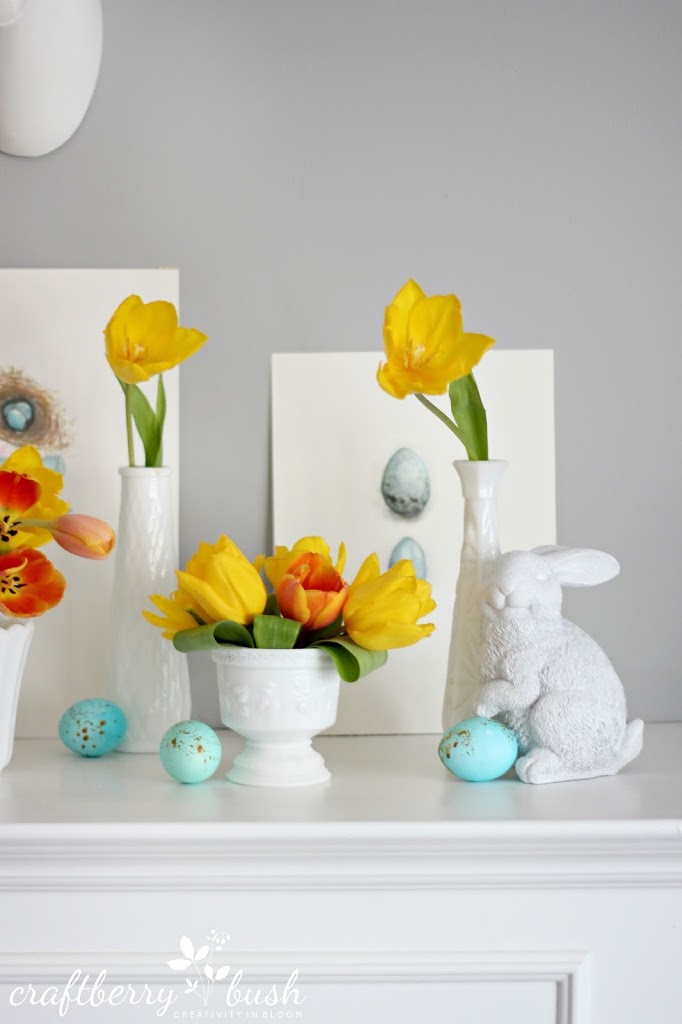 I found this cute little bunny at the Dollar Store and sprayed painted them white…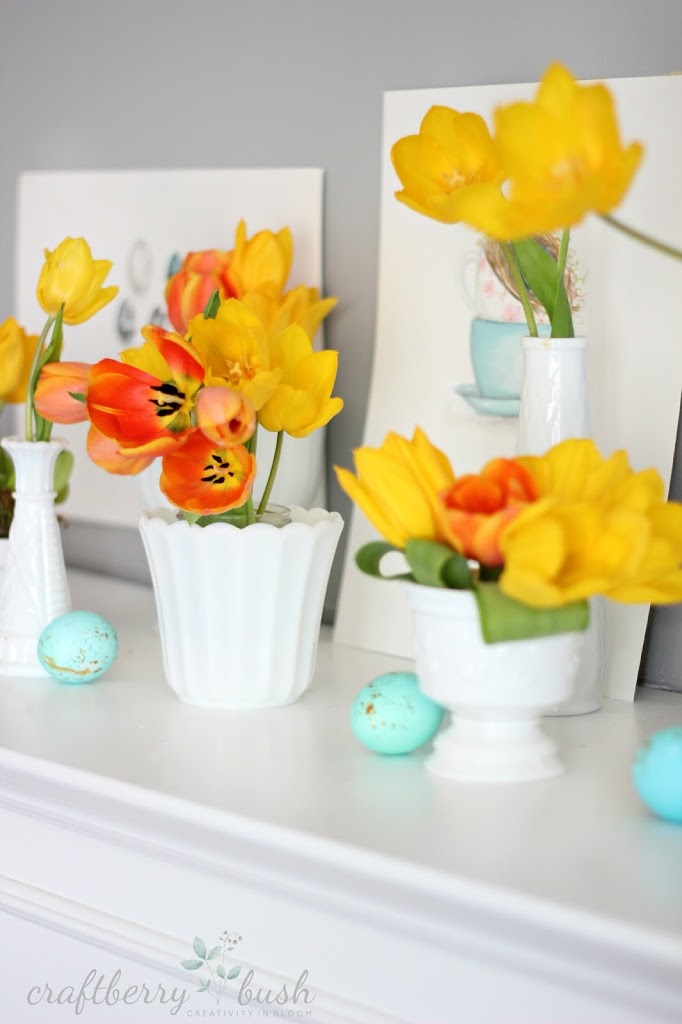 And I am loving the contrast between the yellow and the blues this year…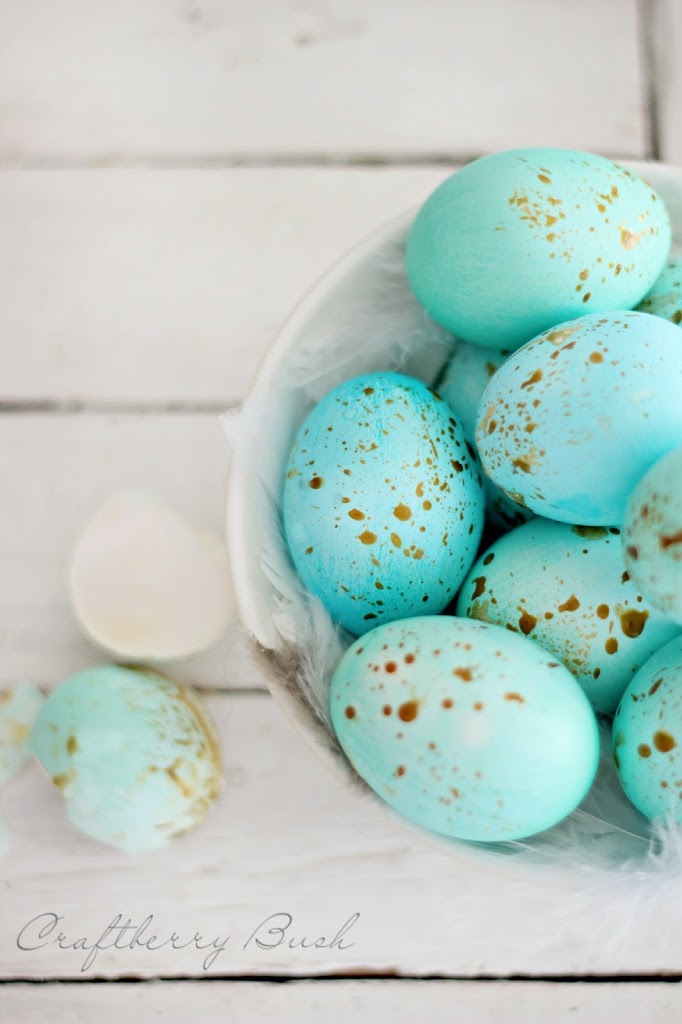 You might recognize the eggs from this post.
I will have a tutorial for this next week as I have had people asked me for one. 🙂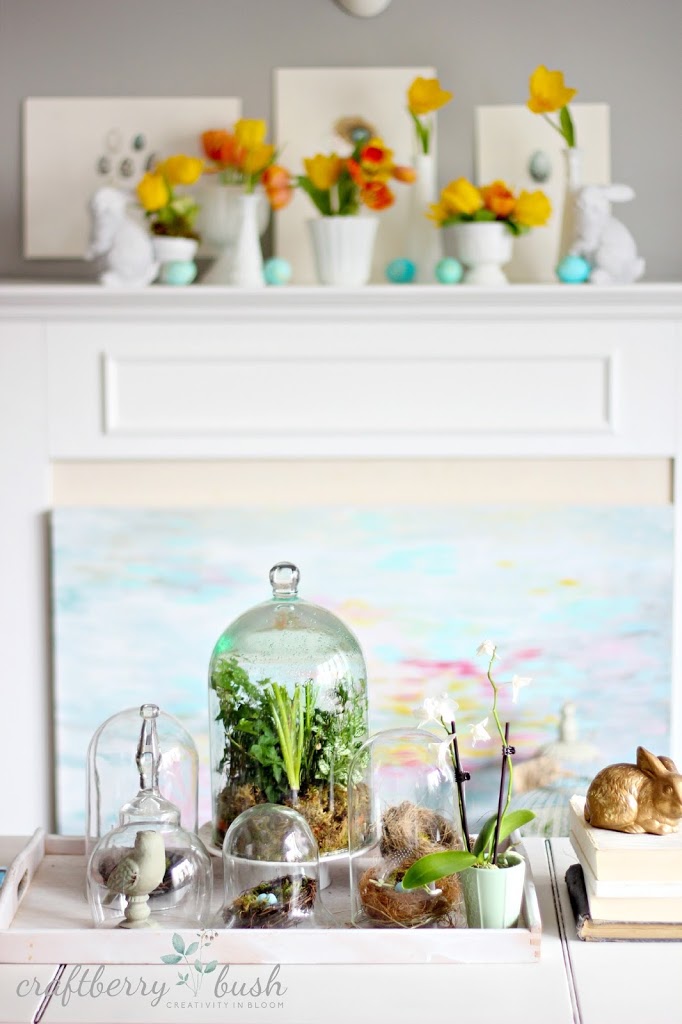 My bird nests in cloches…:)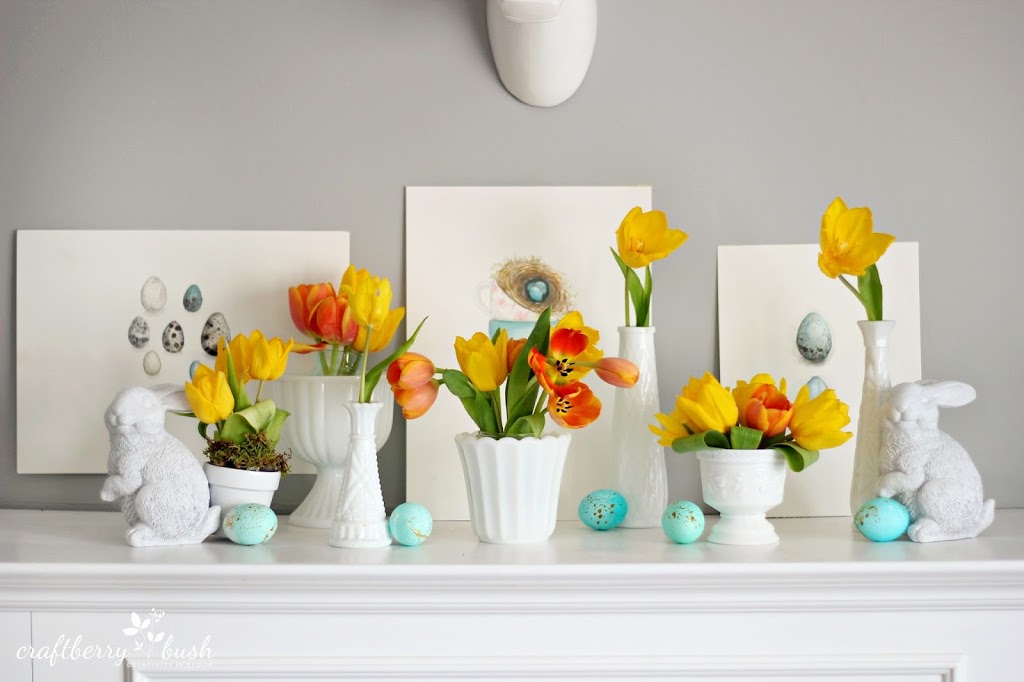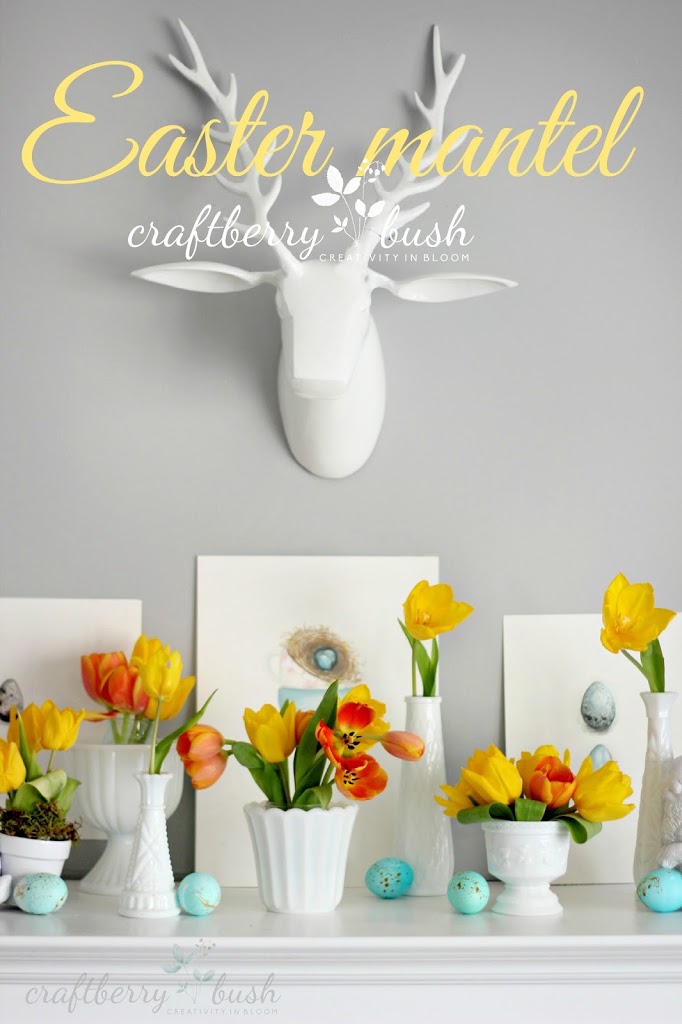 I don't usually do an Easter mantel but the blooms on my Spring mantel were looking tired and I wanted something fresh and this was so easy to put together.
Speaking of Easter, tomorrow I am joining 12
of my blogger friends and will be bringing you
some pretty Easter inspiration.
Thank you so much for visiting me. I appreciate your company.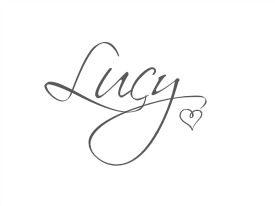 Don't forget to keep in touch with me via: