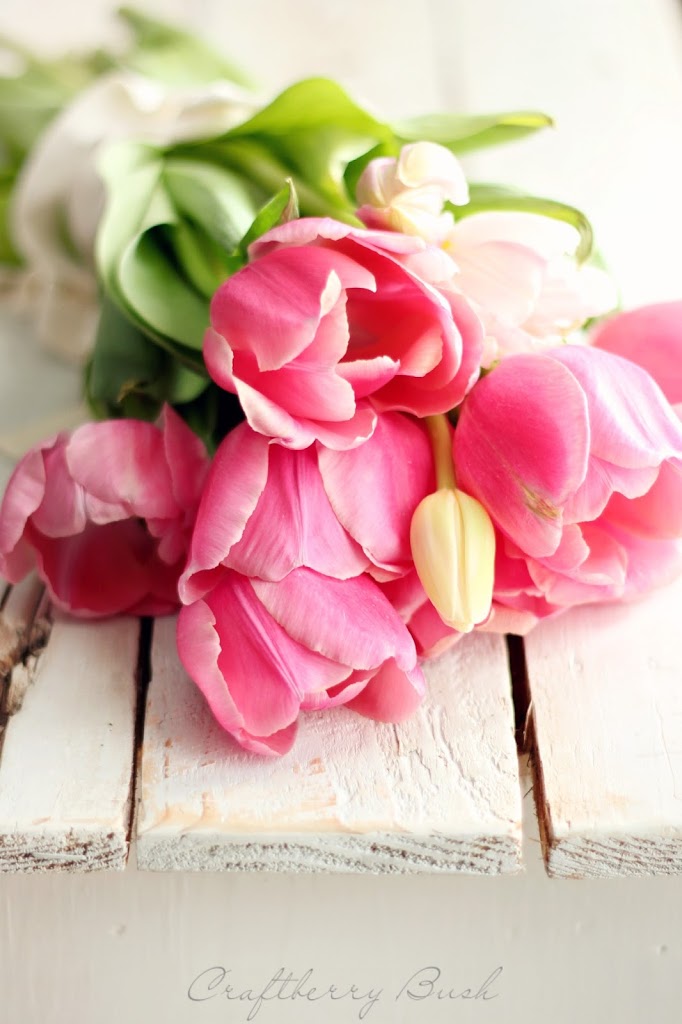 Winter is no hurry to leave and though we know that it can't last forever,
it sure seems like these cold days are never going to end.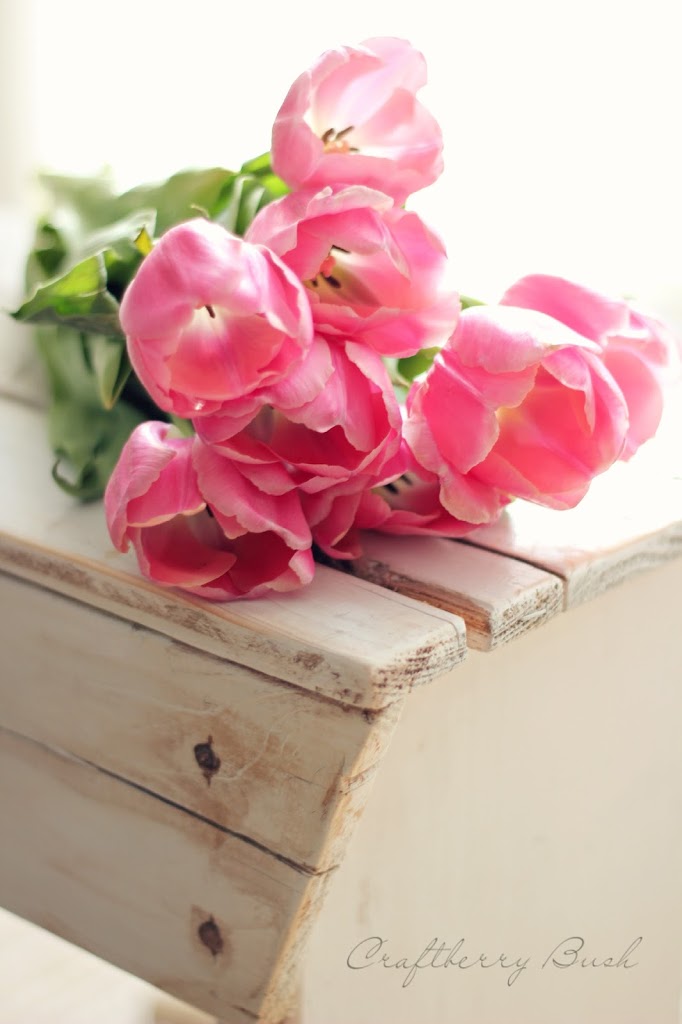 I bought myself some pink tulips the other day and
I took a couple of photos as the sun was streaming through
the window.
I've been feeling a little blah lately and flowers always seem to make me smile.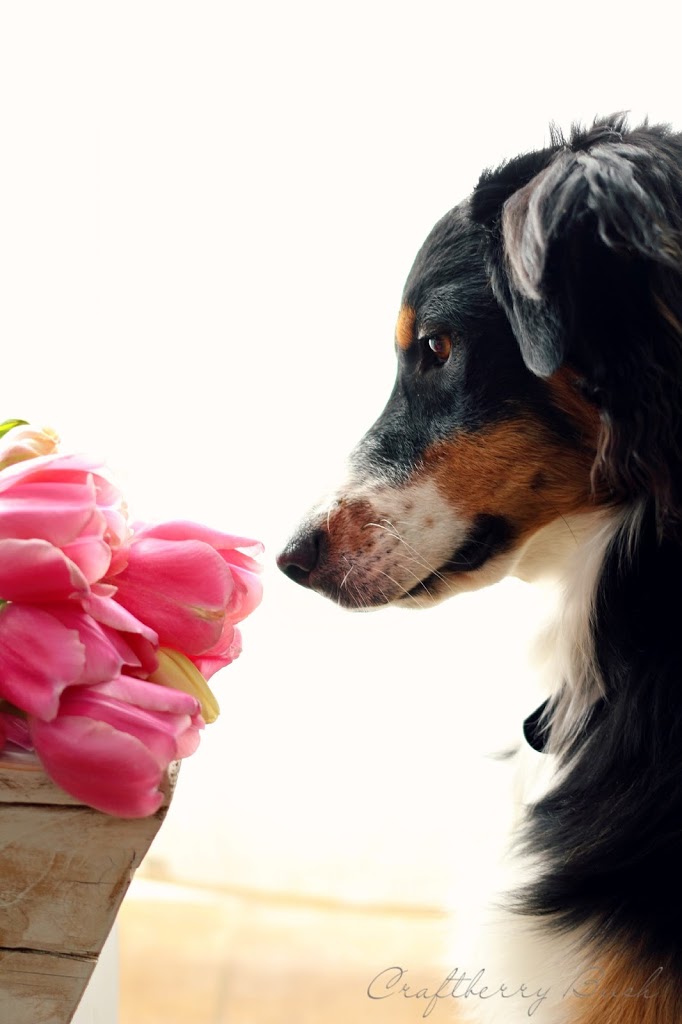 Something else that always makes me smile is this guy.
He is always around me and sometimes our nosy Australian Shepherd
needs to makes sure everything is in order before I take photos….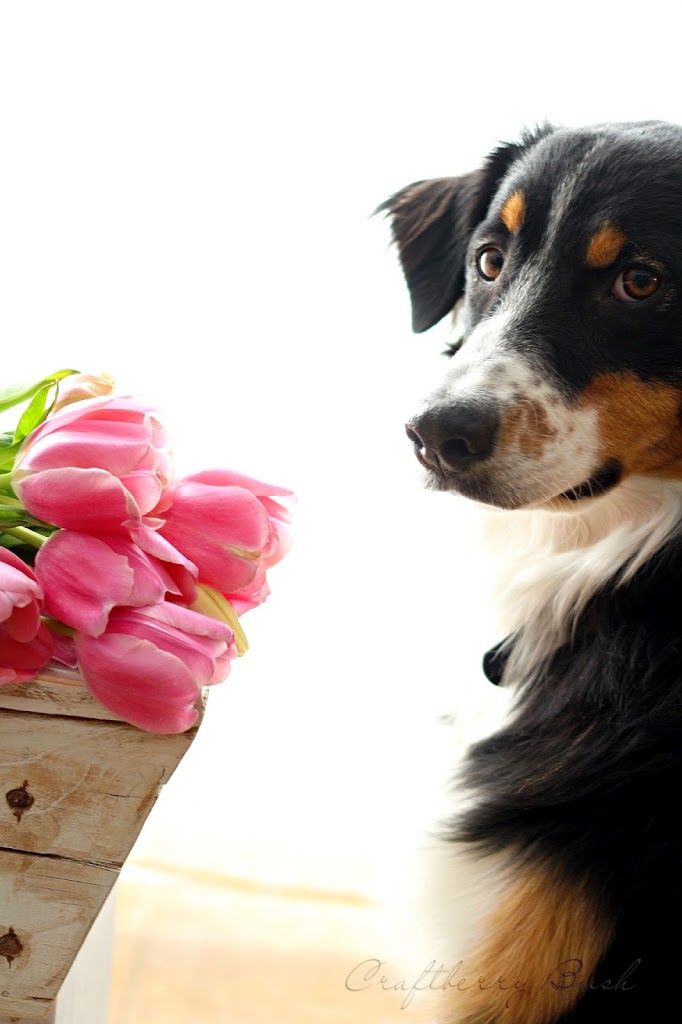 "Ok, go ahead mommy, these are perfectly positioned,
you should be able to get a really good shot"
Yes, he talks. Doesn't everyone's dog speak to them?
Yikes I think I need to get out more…;)
Speaking of getting out, don't forget to join us tonight at The Inspiration Gallery.
In the mean time, I hope you make the best of your day…xo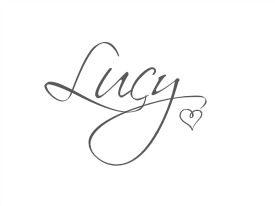 You can keep in touch with me via :