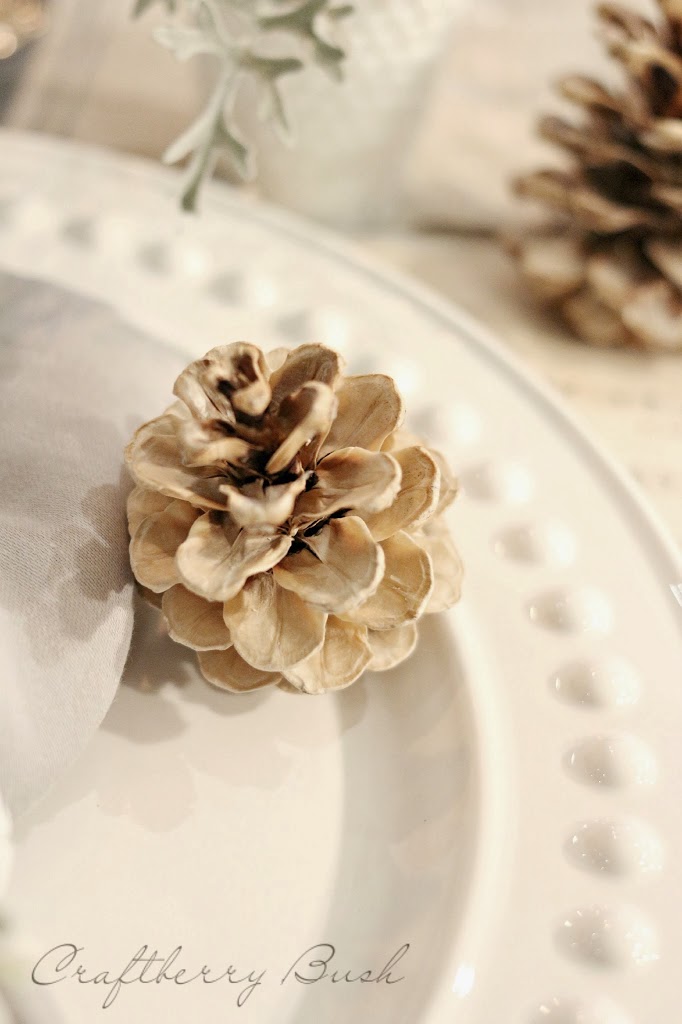 I had never heard of bleached pine cones,
until I saw this photo.
Shortly thereafter, I filtered through my craft box,
hoping to find some
pine cones I could play with.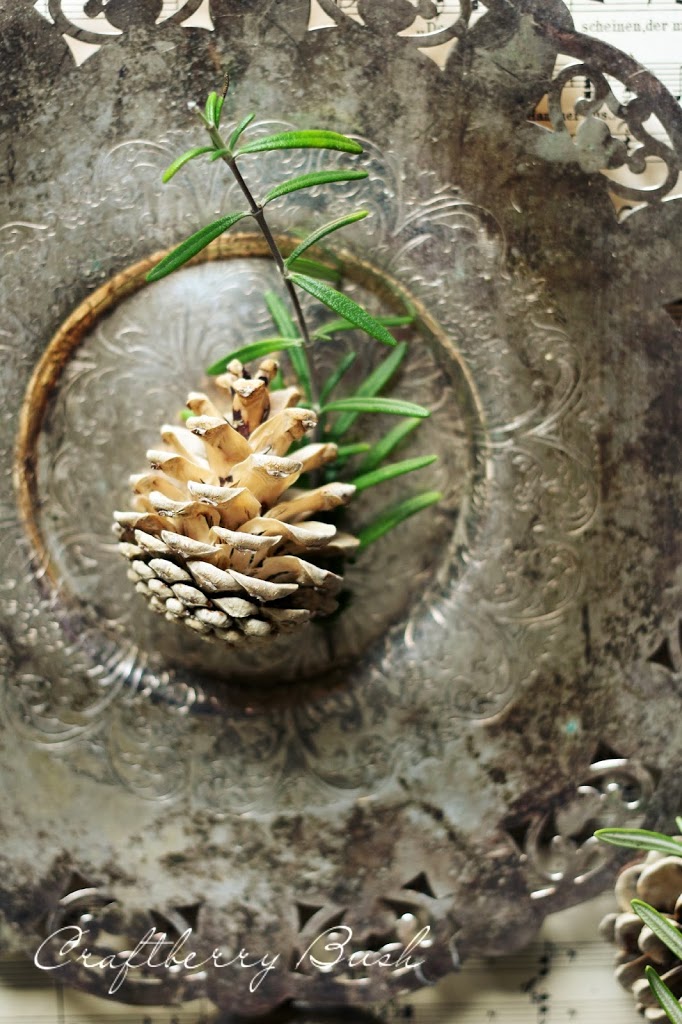 I began with two larger ones,
submerging them in a mixture of
water
and bleach (1:1 ratio) and allowing them to sit over night.
The
next day,
I was disappointed to see the colour had not changed
and
thought
they
perhaps required more time and/or more bleach.
So I added
a little
more bleach and left them there for an additional 24hrs.
When I checked on them the next morning I was even
more disappointed to see that the pine cones were actually
disintegrating. Fail.
But I wasn't ready to give up…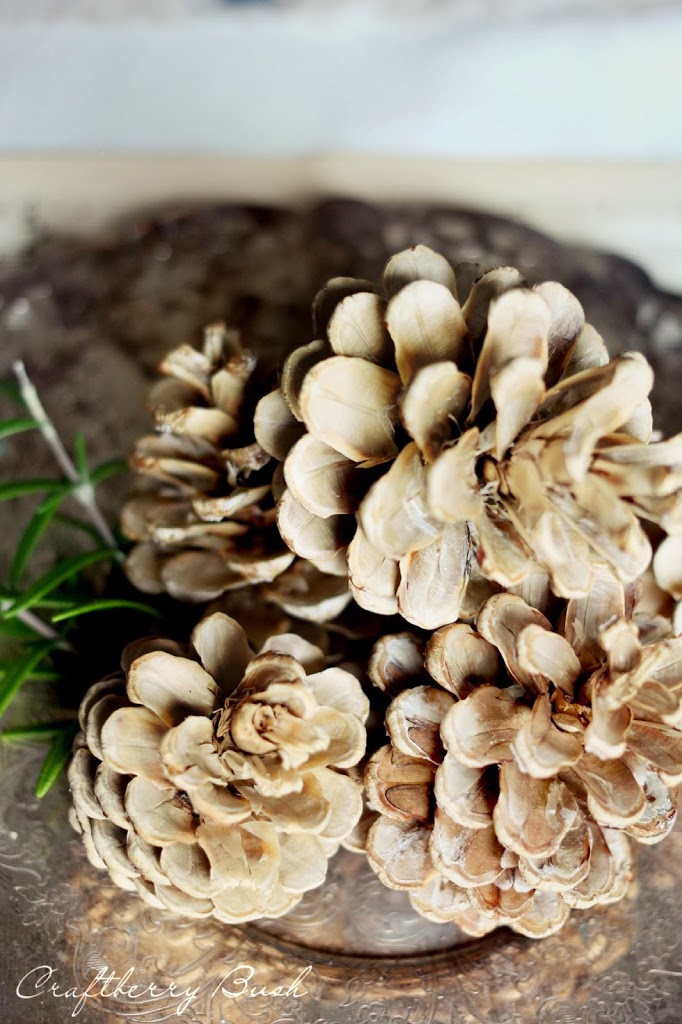 I decided to research if anyone else had tried this
crazy idea
of
bleaching pine cones, and guess what?
I found a couple
of
tutorials
showing how to do it. So I decided to try again.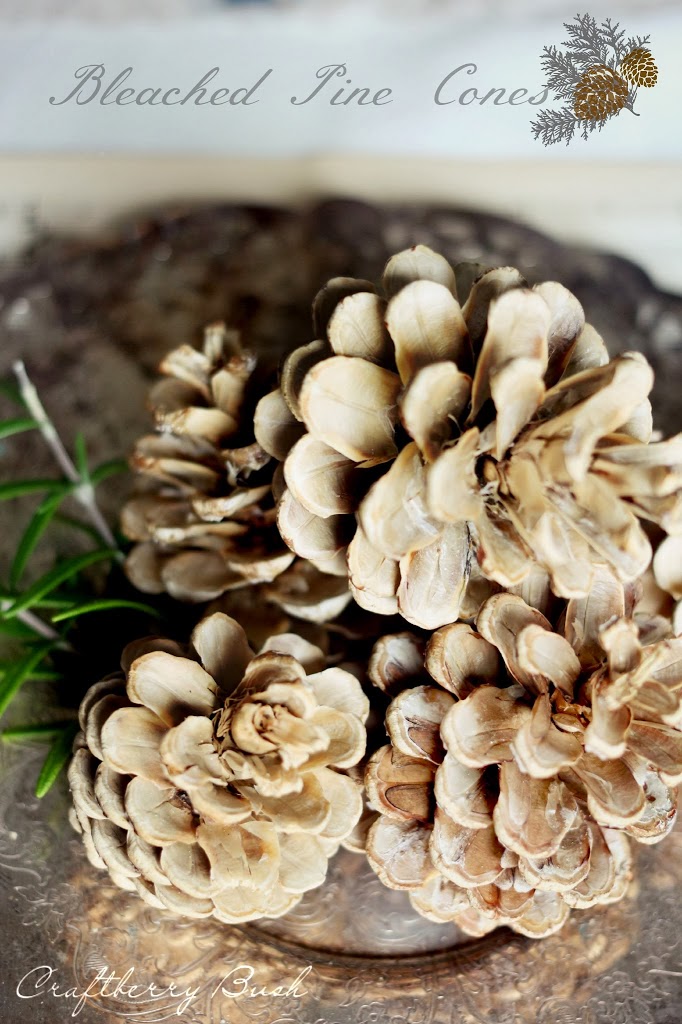 You will need:
Pine cones (fully opened)
1. Place pine cones in a mixture of bleach and water (2:1 ratio)
2. Because pine cones float, I placed another bowl on top of the pine cones and weighed it down with cans to keep them fully submerged
3. Wait for 24hrs. You will notice the pine cones have now closed up and have not fully lost their color; don't panic
4. Rinse pine cones with fresh water
5. Place pine cones on a tray and set them out in the sun; as the pine cones dry they will reopen and the discoloration will occur
6. If you are impatient (like myself), you can place them in a lined cookie sheet and place them in the oven for 45-60 mins at 250F. Monitor regularly to see their progress. Remove once opened.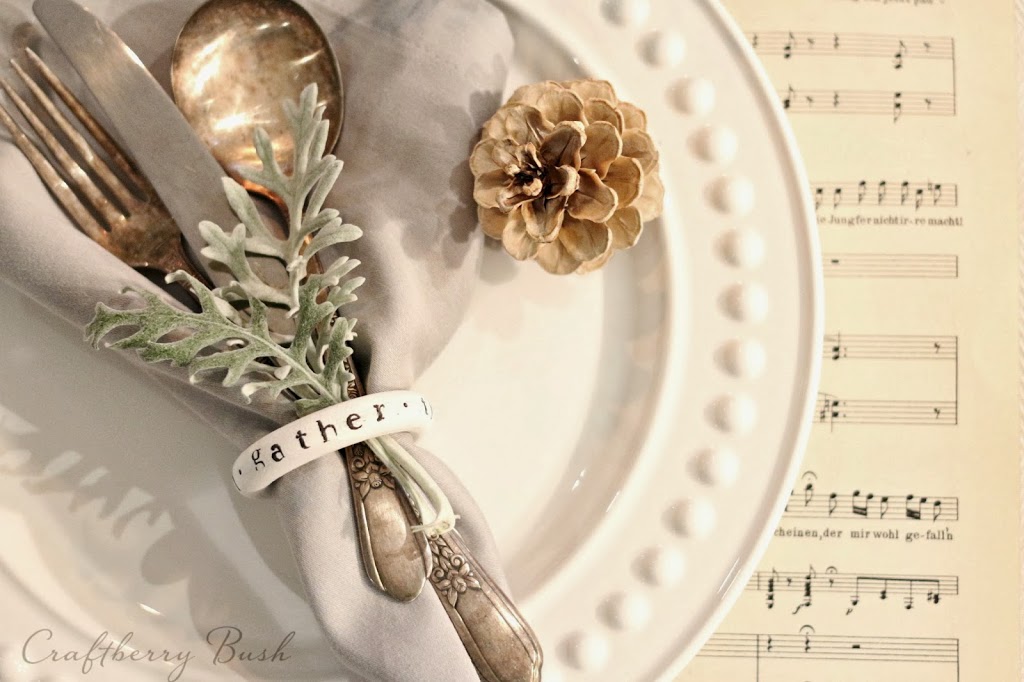 I love them and can't wait to start using them around the house for Christmas.
Have you ever seen bleached pine cones? Was the same method used?
Before you go, I wanted to let you know Society 6 is currently
offering my readers free shipping and handling through Nov 17.



As always, thank you so much for taking the time to stop by.
Wishing you a beautiful day.
much love,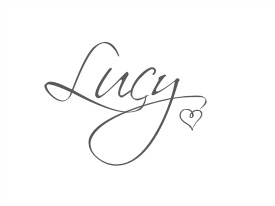 Don't miss a thing! Keep in touch with me via: