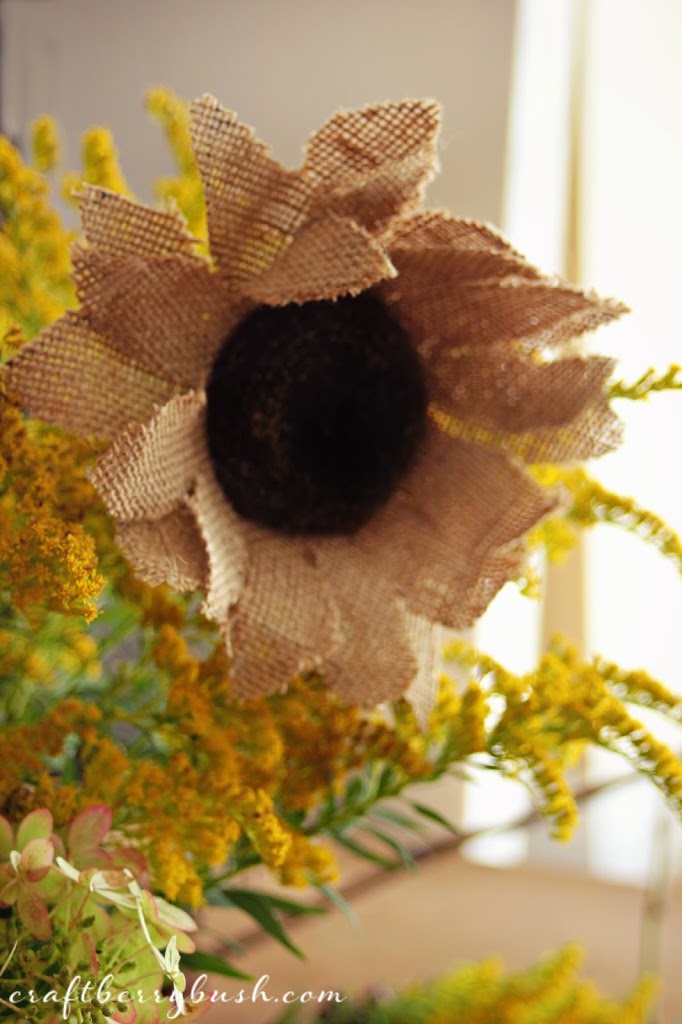 We made it through Monday and before we know it,
we'll be wondering where
the week went. E
njoy every minute.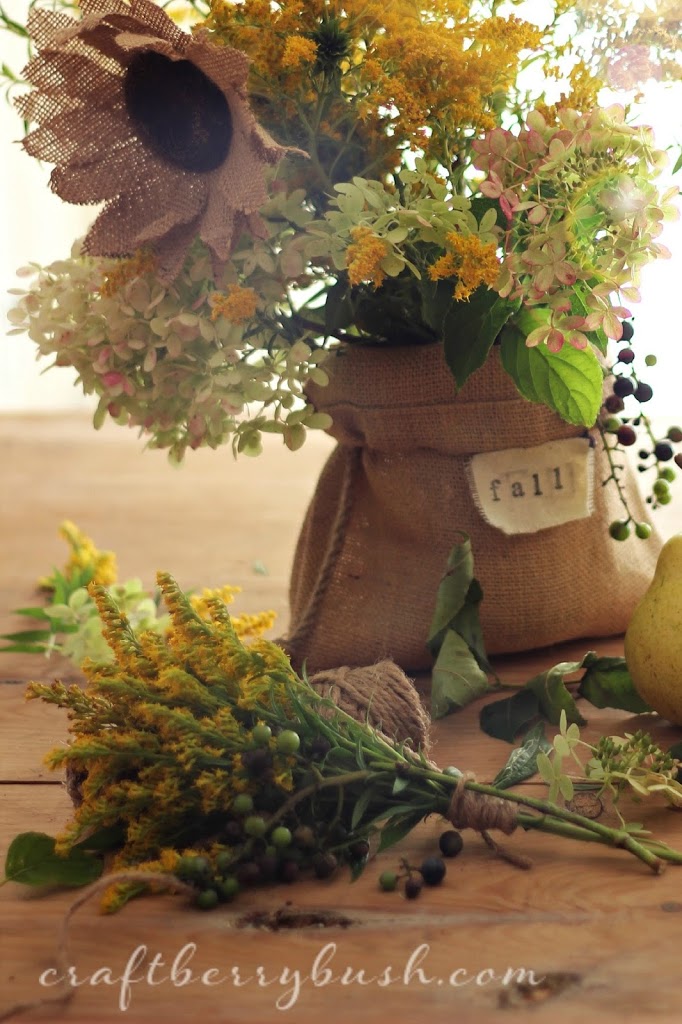 Yesterday I shared a simple flower arrangement
using
wild
flowers (goldenrod) and some hydrangeas from our garden.
I also put a burlap sunflower in to coordinate
with the
cute little burlap sack from Canvas Corp. and
wanted
to
show
how easy and inexpensive it was to make.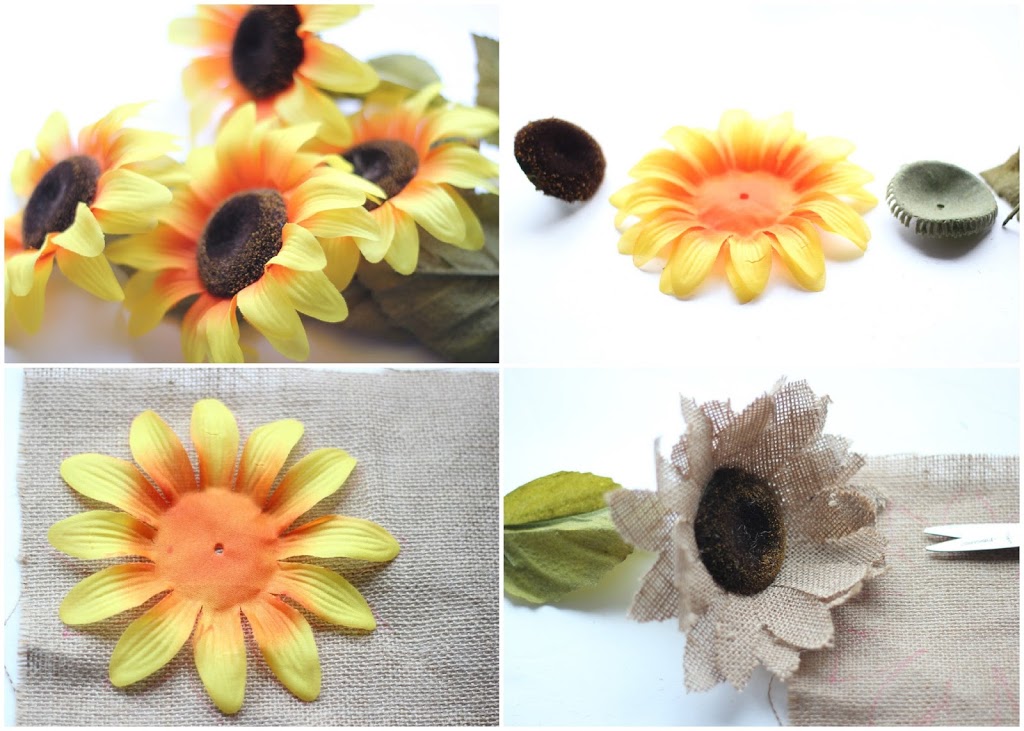 Using Dollar Store bought sunflowers (they came three in a bunch):
1. Disassemble the sunflower
2. Trace the shape onto burlap x2
3. Cut shape and reassemble flower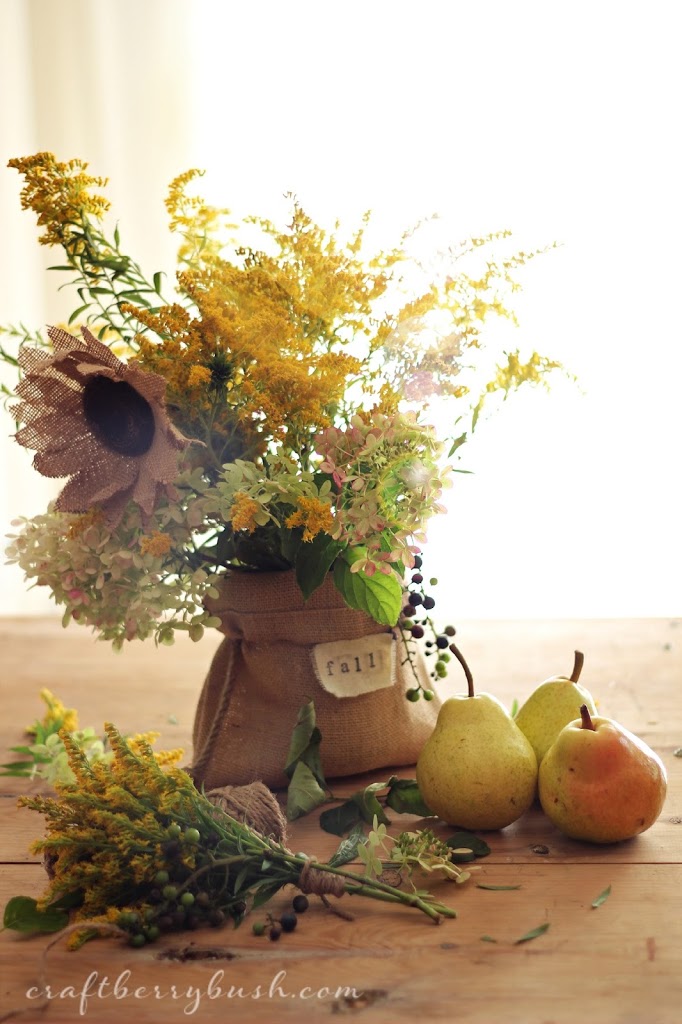 Easy, right?
I am thinking of making several to make a
wreath, as I think t
hey would look great, don't you think?
Thanks so much for stopping by.
I hope you come back tomorrow as
I will be sharing my contribution to
the Seasons of the Home series!
It should be fun.
much love,