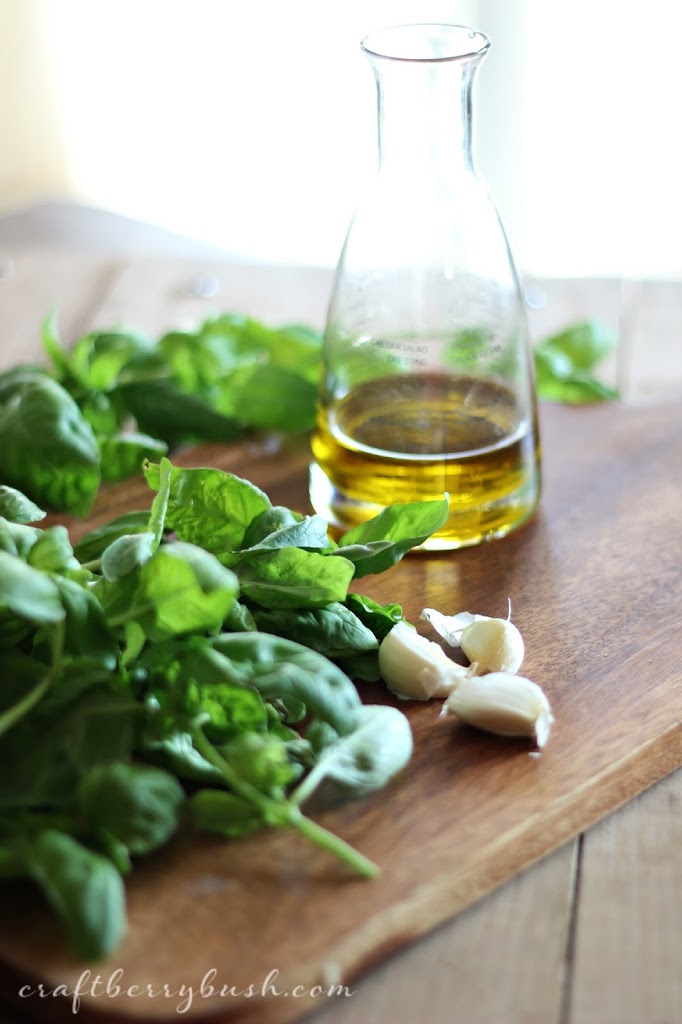 I love how every season brings its own beauty to our lives.
I look forward to this time of year not only because
the days are starting
to
feel a little cooler and I can
wear cute sweaters, but because we get
to
reap the benefits of our labour through the harvest.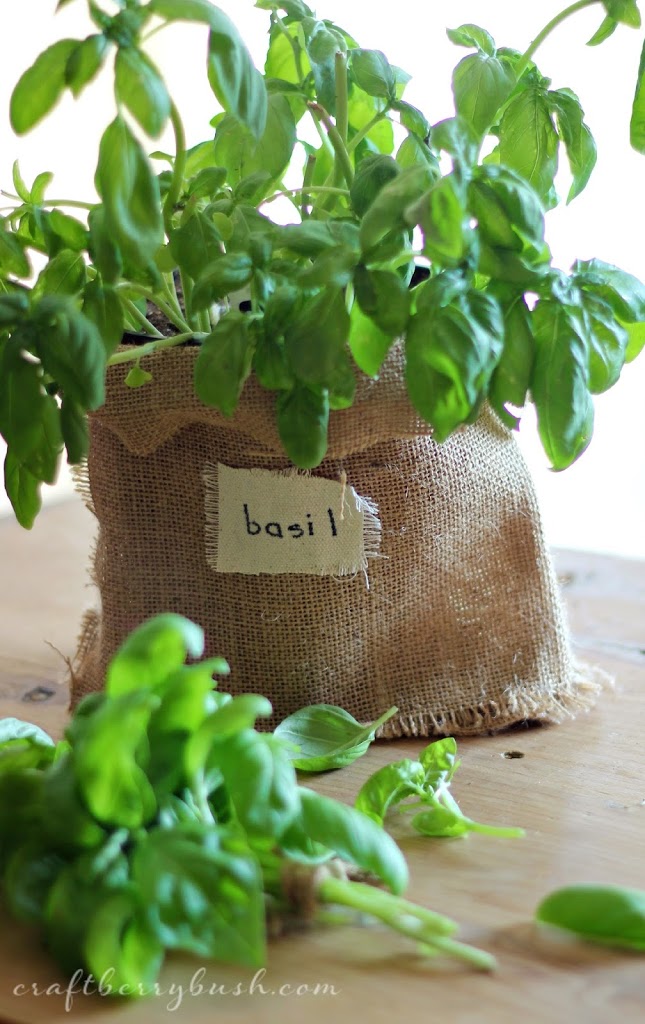 Or in this case, someone else's harvest; t
he grocery store's to be exact.
They have rows and rows of basil pots on sale,
so I bought a couple of pots to
bring home.
I'm of course loving burlap right now and made
this cute little bag to
cover the plain plastic pot it comes in.
Wouldn't this make a super adorable
gift?
M
aybe attaching a basil recipe to it?
Perhaps the recipe below? 😉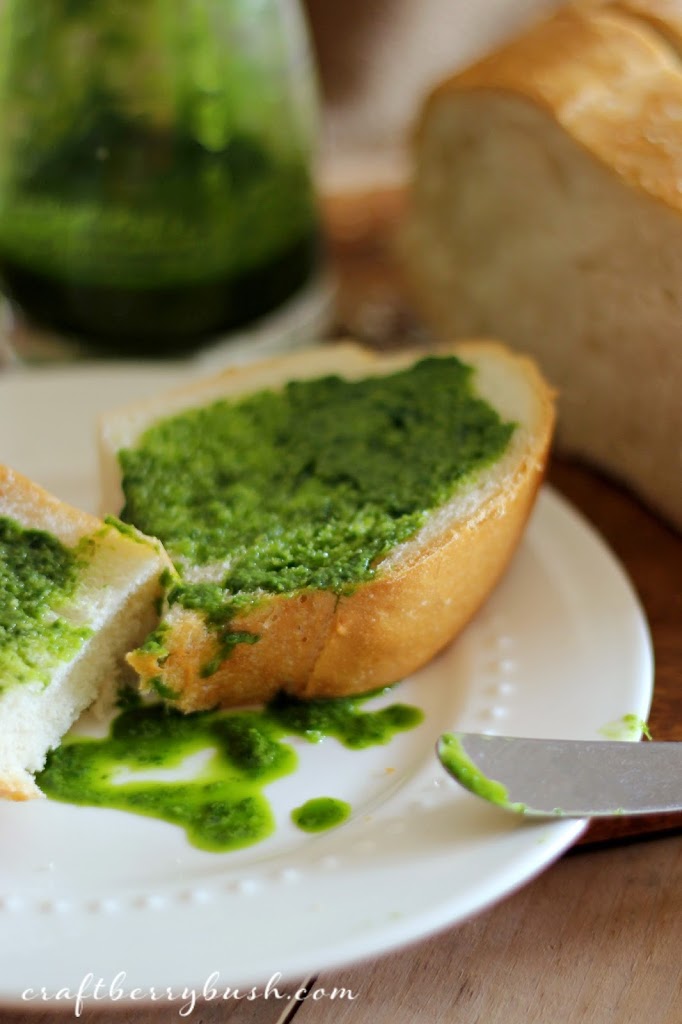 You can use this recipe as a spread, drizzle on salad or steak or
just
use it for dipping.
I'm a little obsessed with it and put in on everything.

Basil oil recipe
Ingredients
2 cups loosely packed basil leaves
½ clove garlic

¼ tsp. salt (or to taste)
Directions
1. Blanche the basil leaves in boiling water for 10 seconds
2. Drain the basil and transfer it to a bowl of cold water
3. Drain the basil again and place it in a food processor or blender.
Add the garlic, salt, and ½ cup olive oil. Process well
4.Add the remaining 1¼ cups of oil to the food processor and pulse to combine; s
crape down the sides if needed
5.Store the basil oil in an airtight container in the refrigerator for up to a week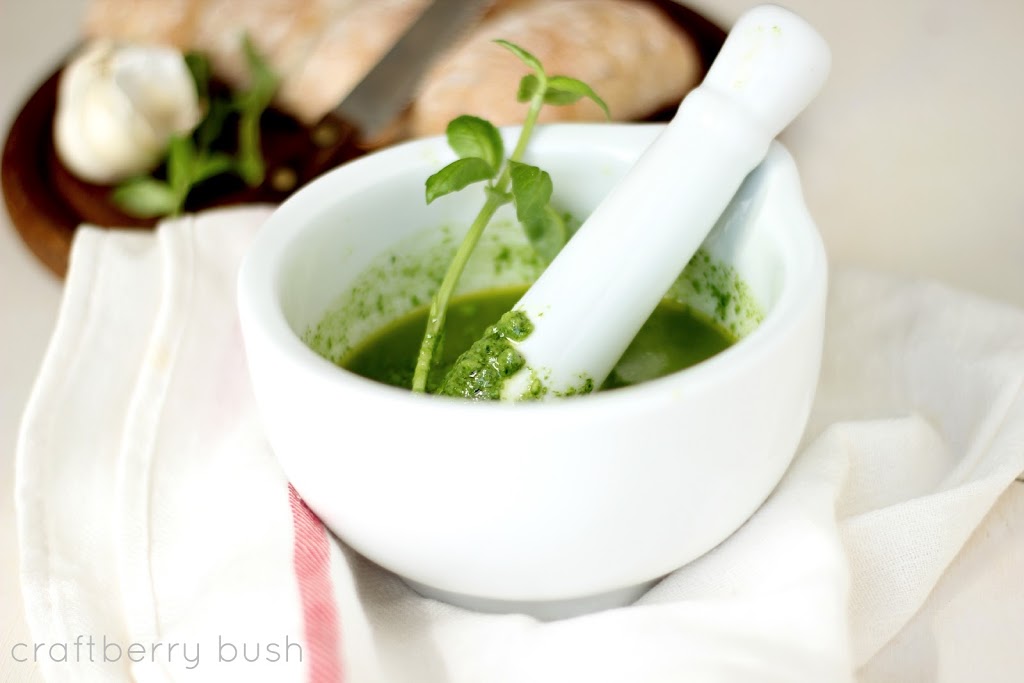 So delicious!
What are some of your favourite flavours from the harvest?
As always, thank you so much for visiting today!
Can't wait to see you later on tonight at The Inspiration Gallery.