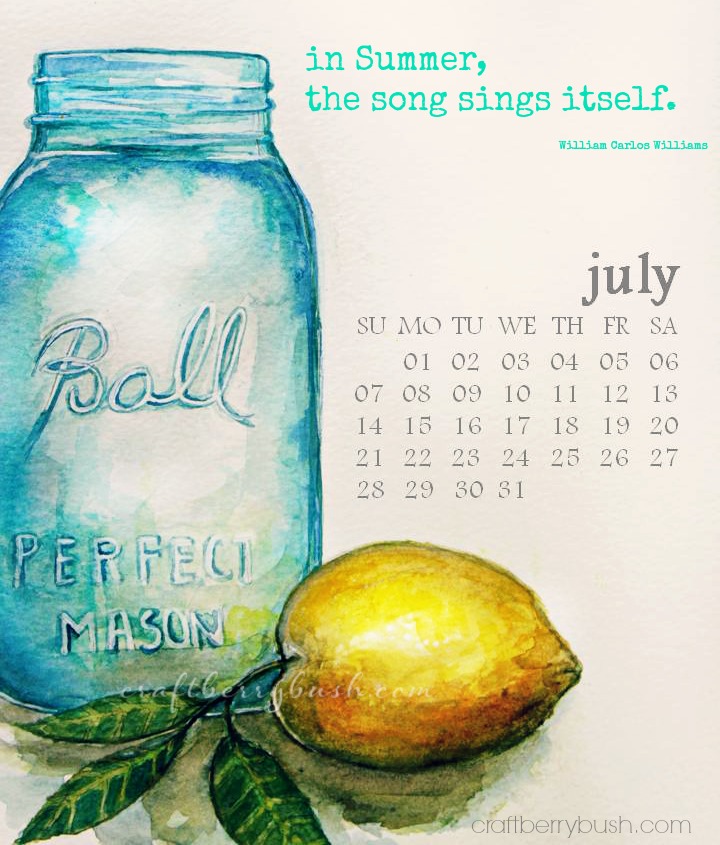 Hello my sweet friends! I hope you had a great weekend!
We are enjoying the Canada Day long weekend as Canada turns
146 years old!
So just a quick post to share the July desktop calendar.
I hope you like it.
All you have to do is save the image and set it as your desktop background.
As you likely know, Google reader is no longer and so I
have
joined
Bloglovin
so that I may keep in touch with my favourite blogs.
It would be so great if you could join me there as well.
Thank you so much for walking this creative journey with me.
I hope you have a beautiful day!