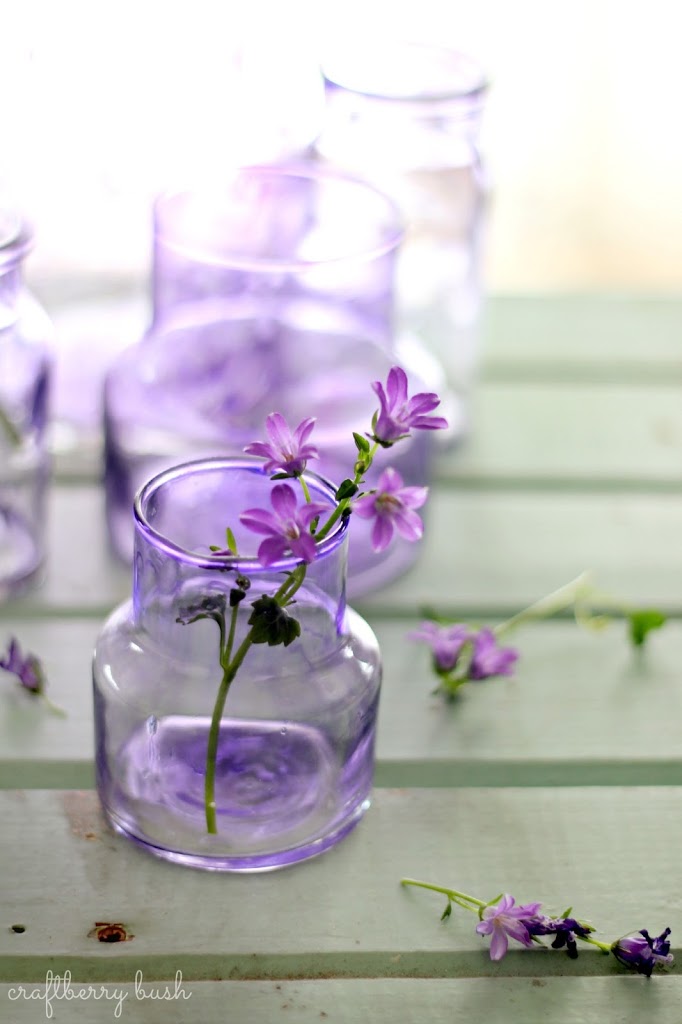 I hope you are having a good week! It's been raining nonstop today and though I have been trying to see the positive side of it – recognizing our beautiful earth needs this to flourish – I can't help but to feel moody and kinda blue. It is always amazing to me how the weather affects your mood from day to day.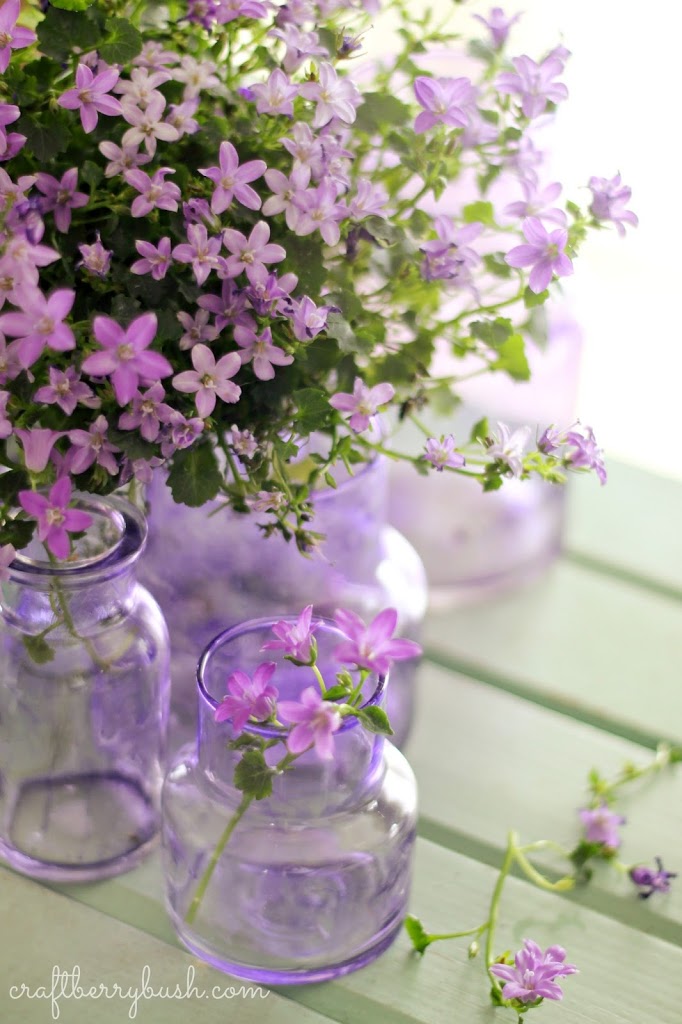 So I decided to play with an old technique and create some pretty lavender bottles in hopes of lifting my spirits a little. When I first posted THIS method two years ago, I never thought it would receive so much attention. It has been the most viewed project to date and it still gets pinned daily.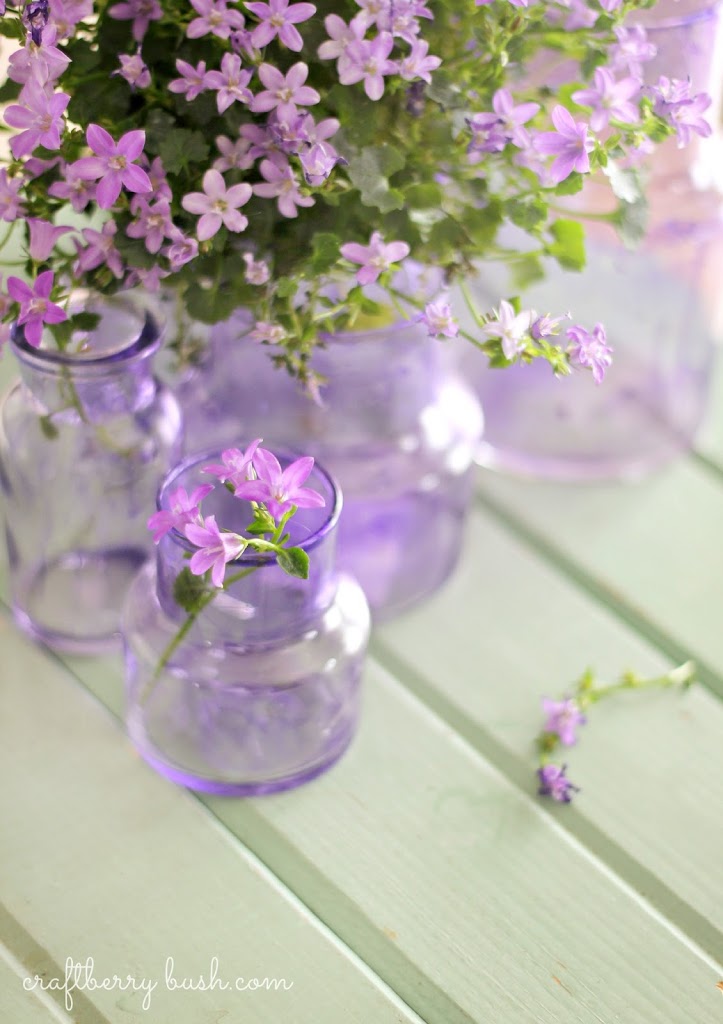 There are many versions of this craft now days, but I'm sticking to mine as it's been good to me.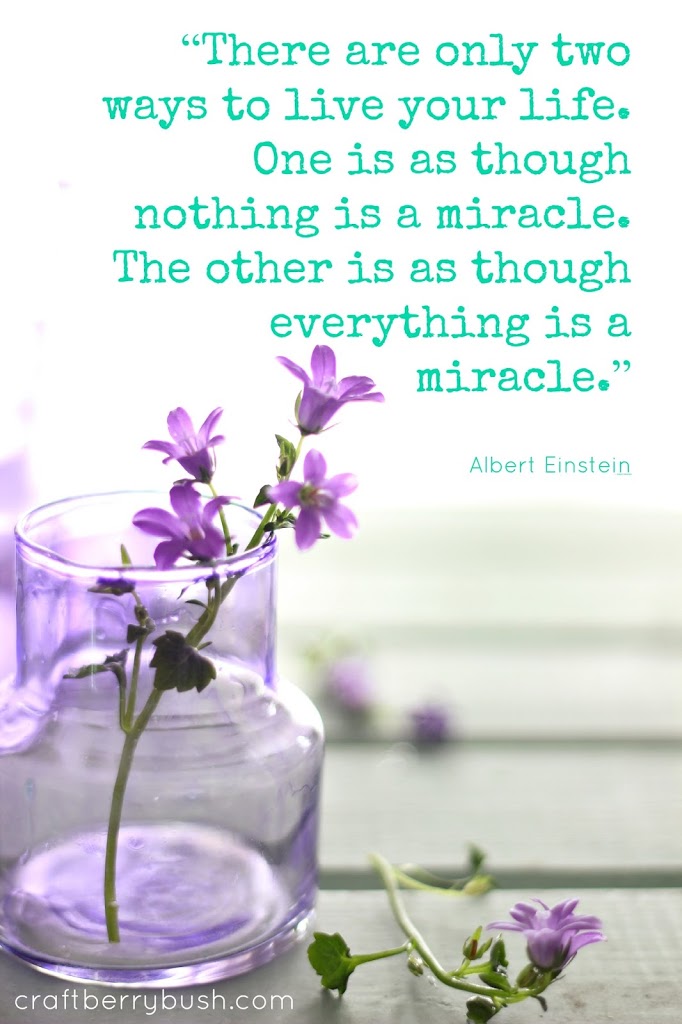 I hope to see you again tonight for The Inspiration Gallery. Thank you for dropping by.
much love,