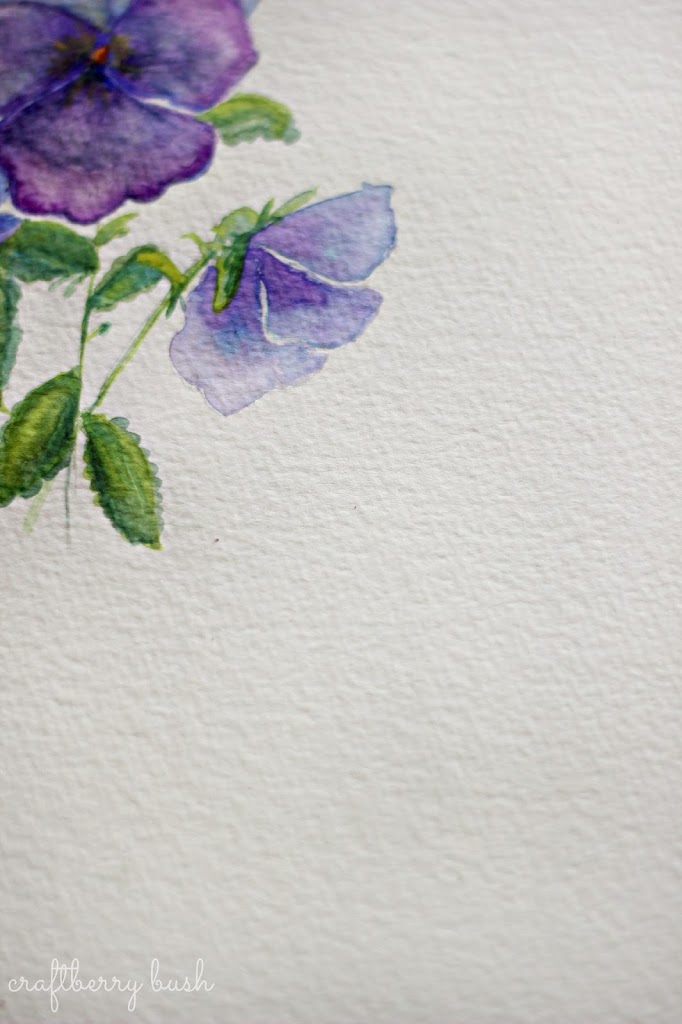 I hope you are doing well.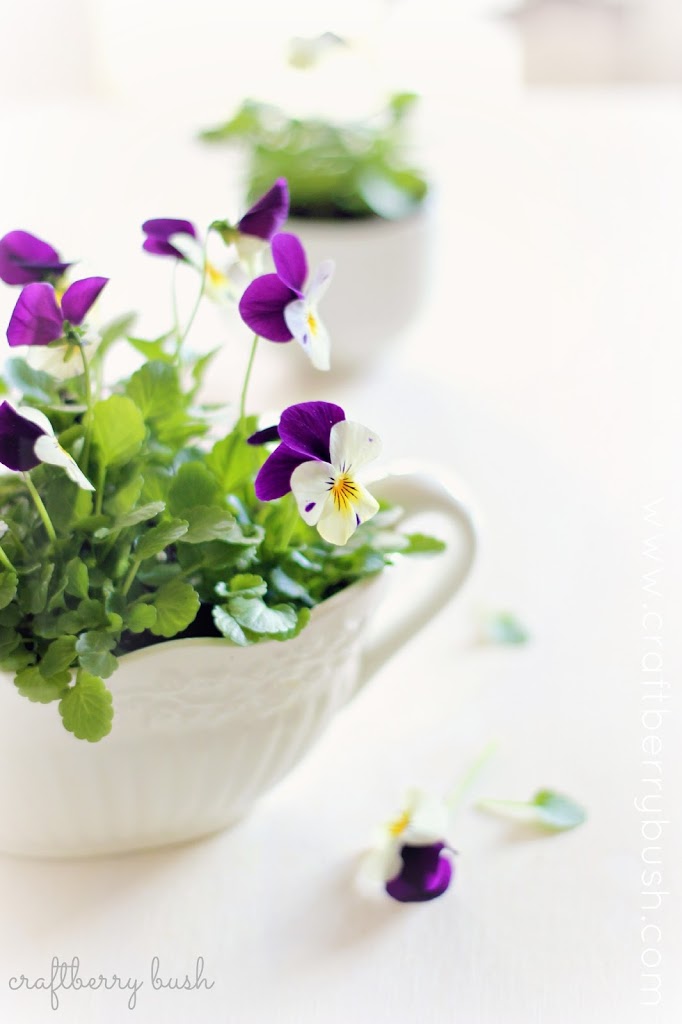 Every year when our local grocery stores sets out these pretties, it's a sure sign Spring is here. Well, at least that's what 'they' tell me.
Unfortunately, the snow that fell this afternoon and the cold wind that keeps knocking at our door don't seem to be in a rush to leave.
But today I decided to ignore them and brought some of these pretties home. Now if I could only remember if these are called Pansies, Violas or both?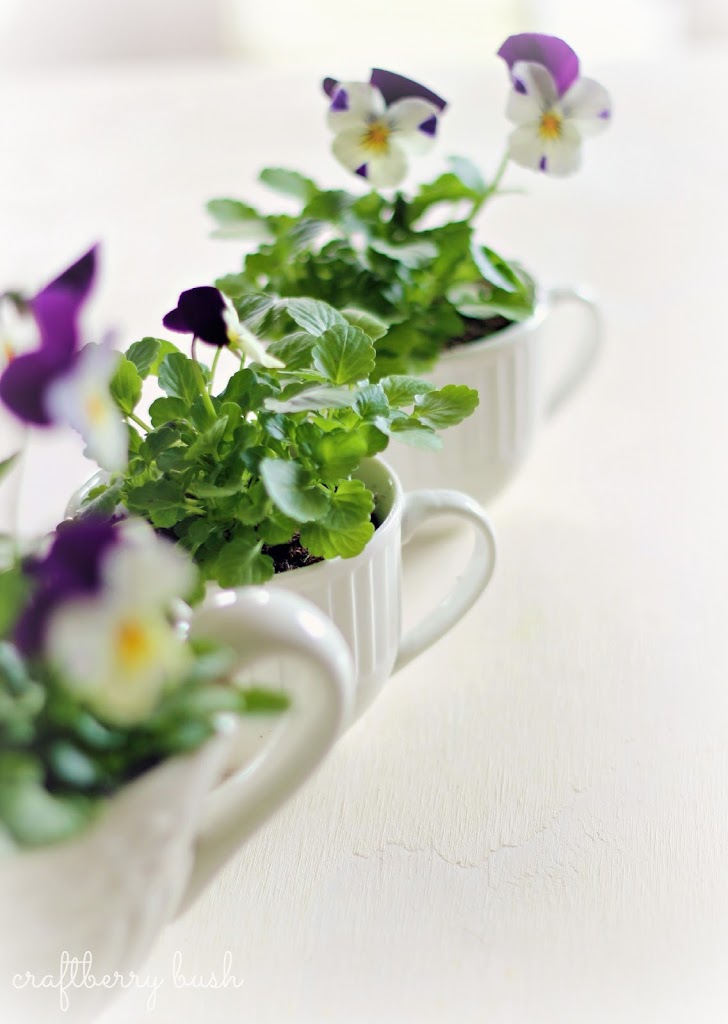 I have been having fun using tea cups as
flower
pots. It's unconventional, but that's why I like it.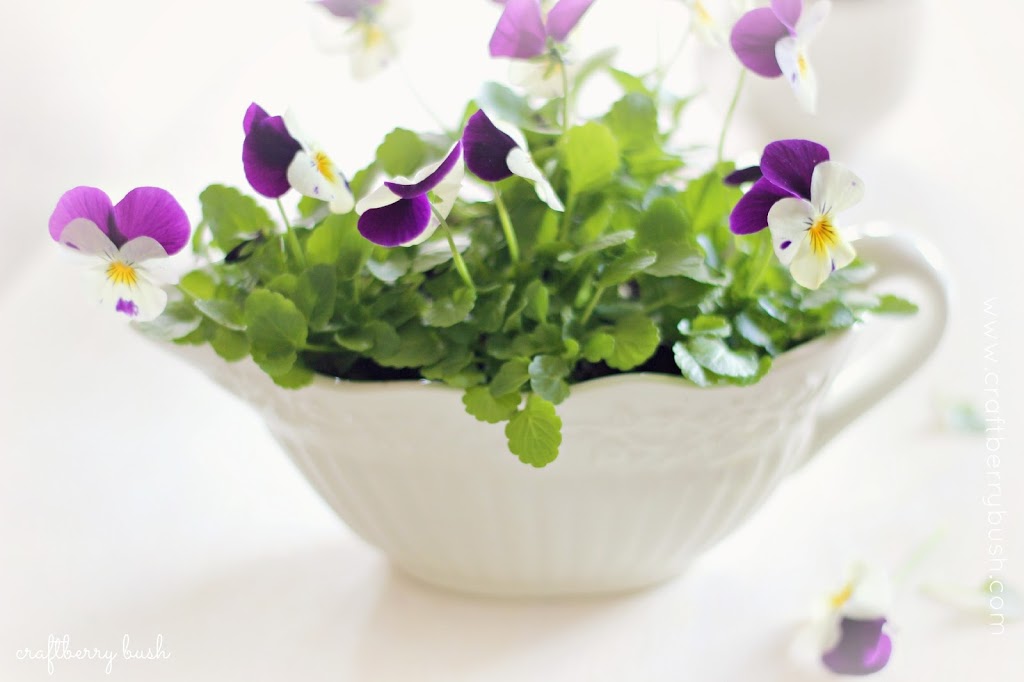 Today, I used an old gravy bowl
I purchased at our local thrift store.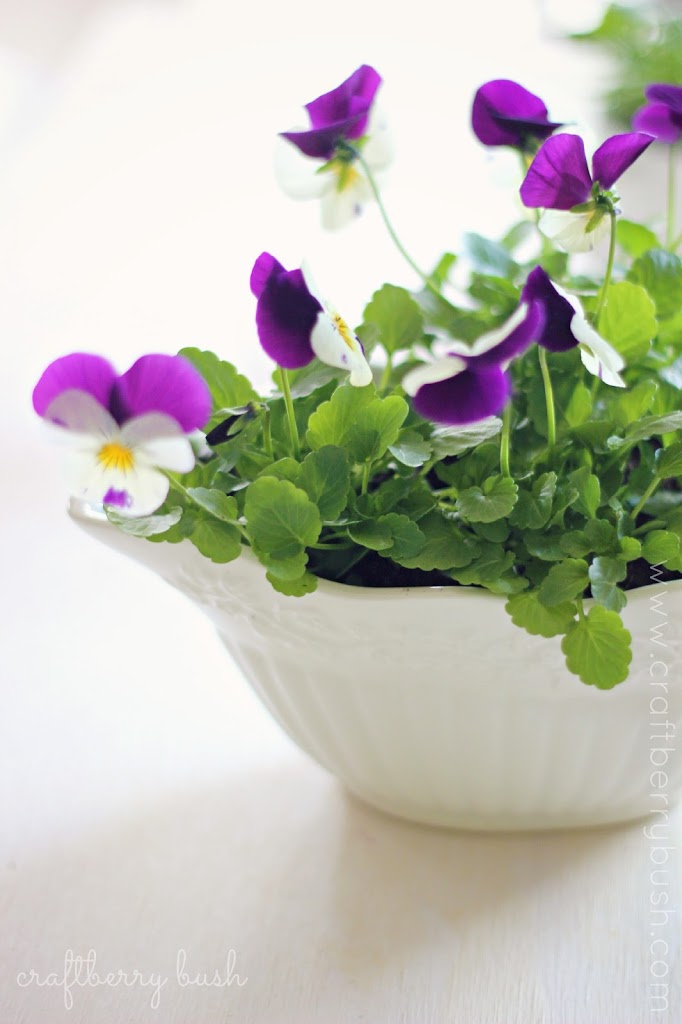 Don't they look so pretty in there? Because a container like this wouldn't have proper drainage, I placed a little bit of sand at the bottom to absorb some of the water from the roots.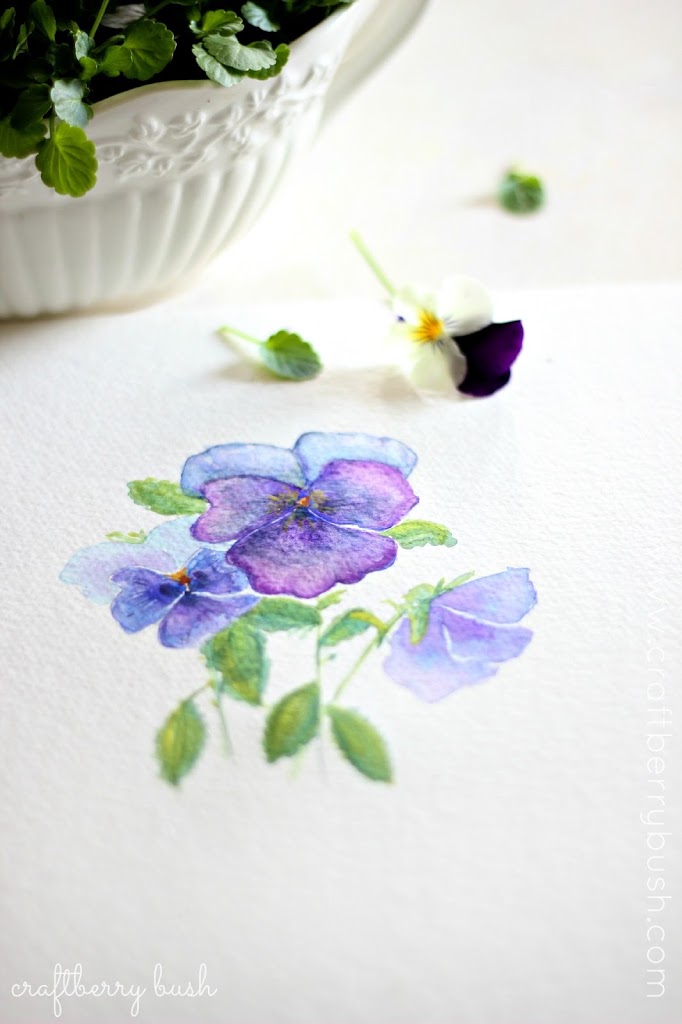 Seeing these beautiful flowers inspired me to take out my paints and brushes. It's been a while since I shared my sketchbook, so here are some pansies that I painted (when I should have been folding laundry…oops).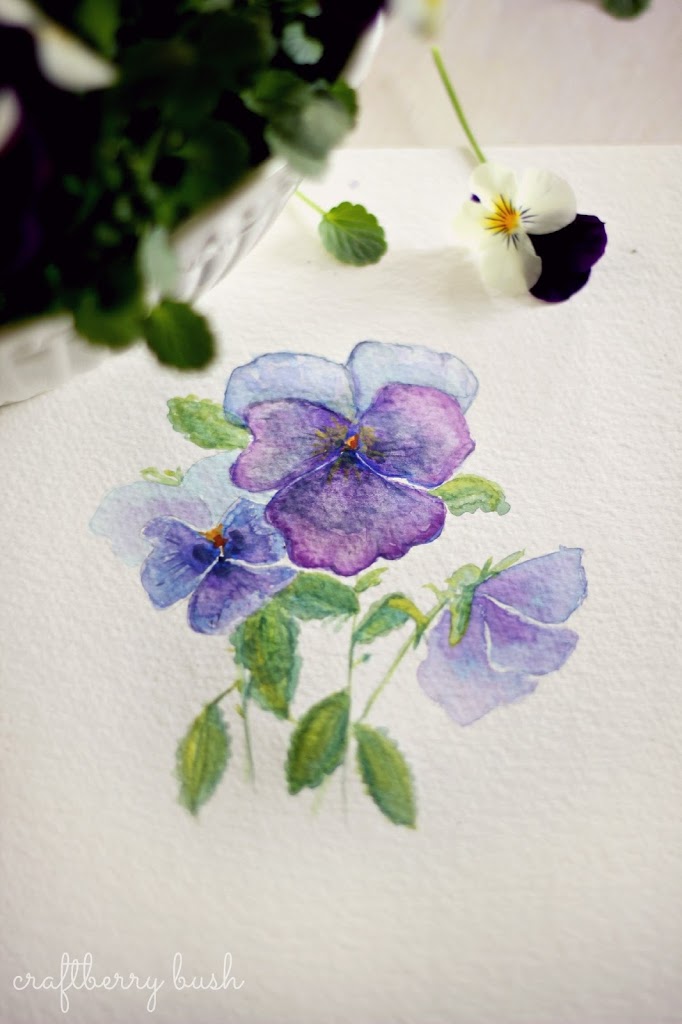 Sometimes all I need is a little painting or a small sketch
to
get it
out of my system and I'm ok for a little while…:)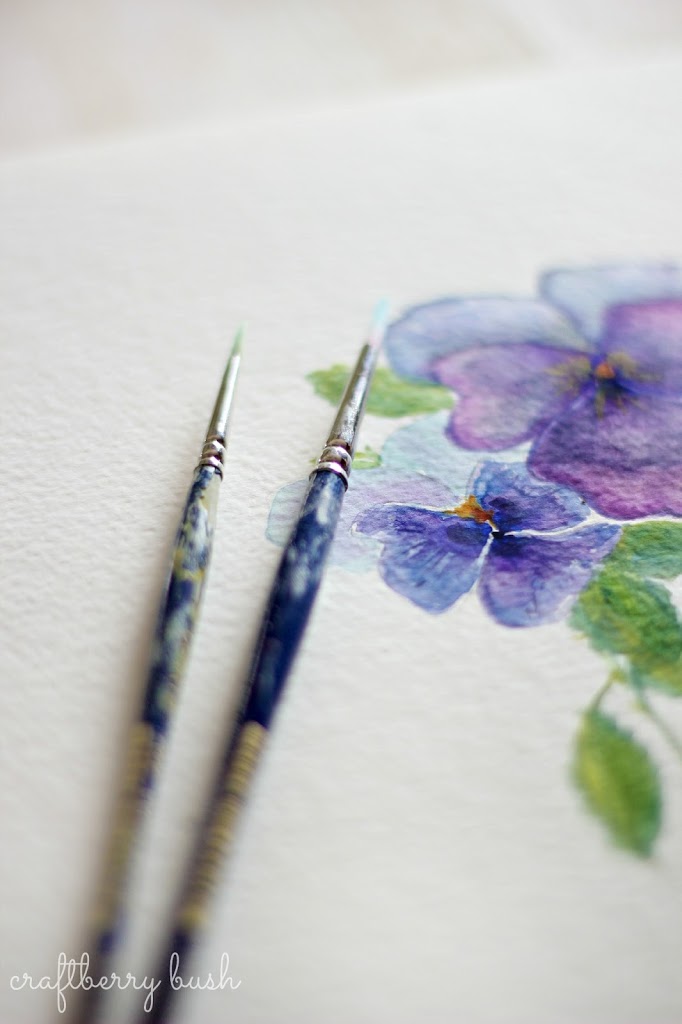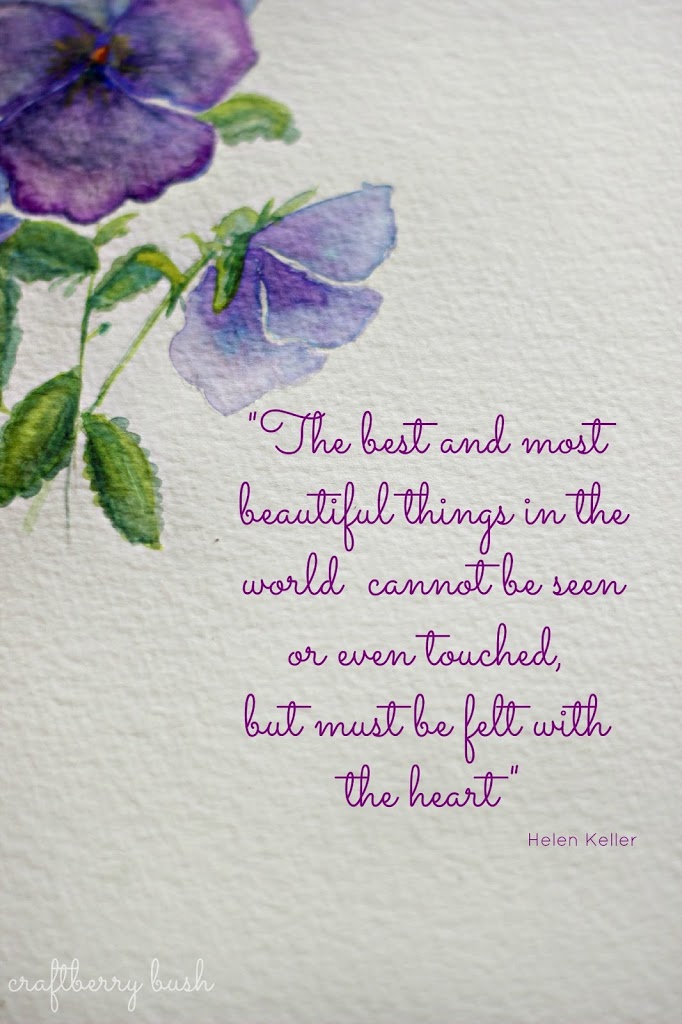 I read this quote from Helen Keller last week and I immediately thought of my love and passion for God, my family and art.

This weekend while at church, it became clear to me why art moves me the way it does – it is because of my love for the LORD who is the greatest artist there ever was. He desires for us a world full of colour and hope. He opens our eyes and shows us how to see the beauty around us, to see colour amongst darkness. Because of his GRACE, we can see the good in people and are able to see beyond their faults. We are able to see the positive during hardships and see the glass half full.

I feel so blessed to be able to able to share my passion for art with you and I thank you for always encouraging me along the way. Thank you.

much love,