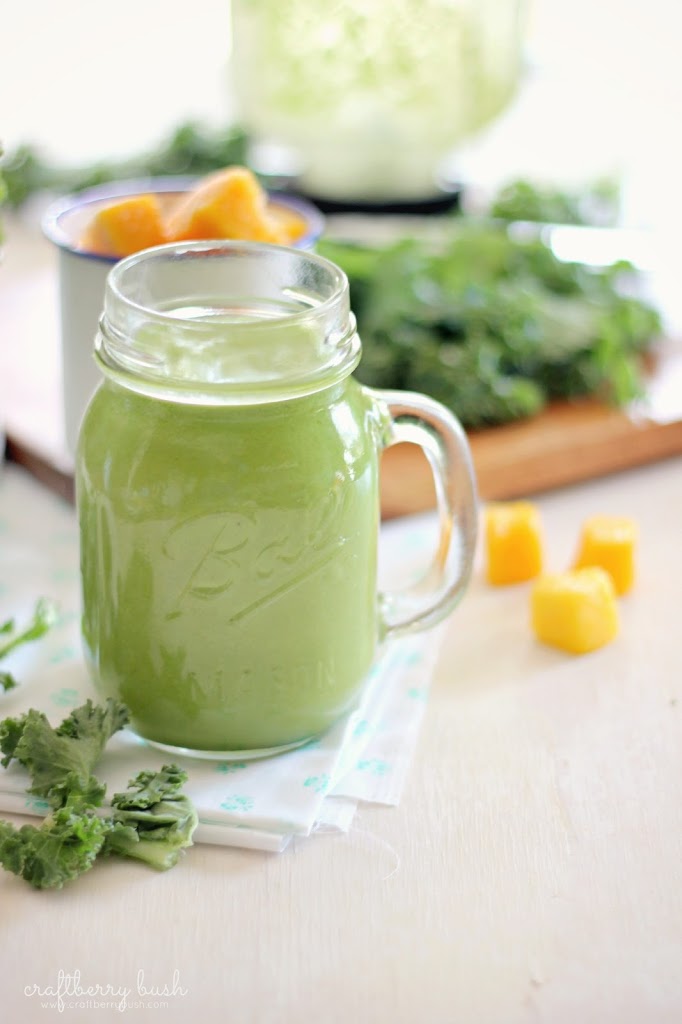 Hello everyone! I hope you had a beautiful weekend.
We enjoyed some Spring-like weather on Sunday, which always makes me want to de-clutter and start fresh. It seems like I have a huge 'want to do list', but can't seem to find the time to get to it. I'm sure a few of you can relate.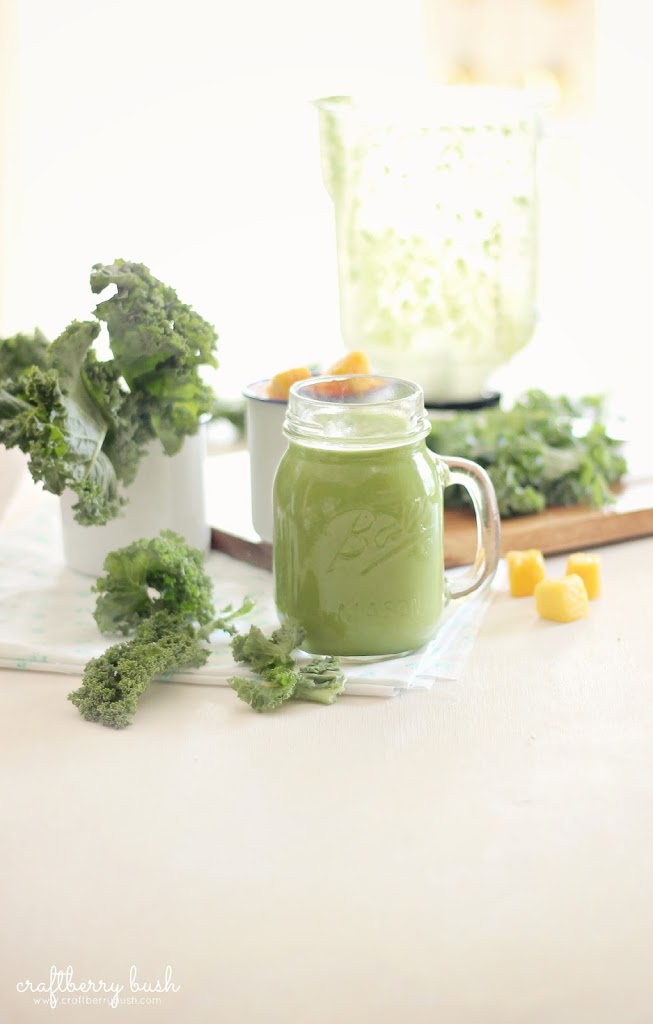 With Spring also comes a little anxiety about sleeveless season and the corresponding panic with the extra pounds that may have accumulated over the winter. I have been trying to stick to my healthy eating and exercise routines, but let's face it, eating healthy can sometimes become a little boring.
So I wanted to try something different and couldn't help but notice the influx of green smoothie recipes of late. While I'm not one to jump on the bandwagon, I did want to find out what this juicing rave was all about.
So I got my kale, a bit of mango and with a blender in hand, mixed the two together…all to be extremely disappointed with the results. Those who follow me on

FB

or

Instagram

know I referred to this juice as tasting like a lawn mower because that's exactly what it tasted like – a fresh cut lawn.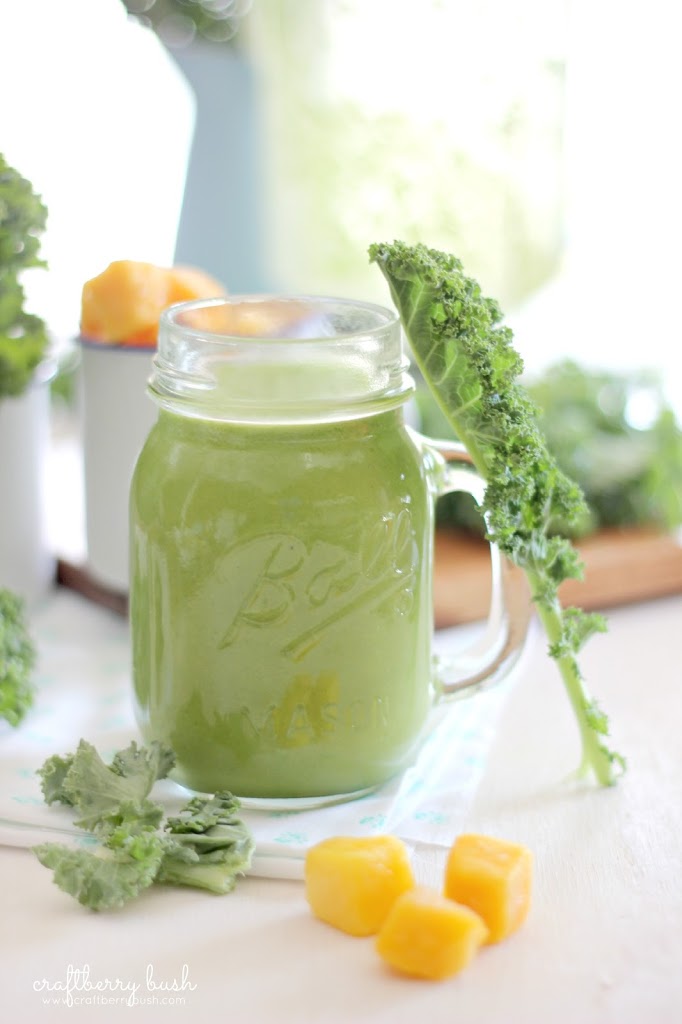 I now had a mission – to make this smoothie taste as delicious as possible without adding too many extra sugar calories (which would be found in the fruit that masks the flavour) and here's what I came up with:
1 scoop of protein powder (I used vanilla flavour)
1 tablespoon of orange flavoured fish oil
– Place almond milk and coconut milk in blender along with kale and blend until smooth
– Add frozen mango or fruit of choice and continue to blend until smooth
– Add stevia, protein powder and fish oil and blend for an extra 30 seconds; serve and drink immediately
I found that by mixing the kale with the liquid first helps eliminate any little bits of leaf. I tested the smoothies with various fruits and found that banana 'masks' the flavour the most. But I personally don't consume bananas due to its high sugar content. So the next best thing was the fish oil whose strong orange flavour is not only perfectly paired with the mango and coconut milk, but it also add an extra boost of omega 3 fatty acids.
I didn't want to reinvent the wheel, so I am sharing this amazing chart I found HERE. It gives you great mix and match options for your green smoothies.

I also found a great guide HERE.
For those who have been enjoying green smoothies for a while, I would love to hear what your favourite recipe is. And for those contemplating joining me on the bandwagon, what flavours do you think you'll be adding?