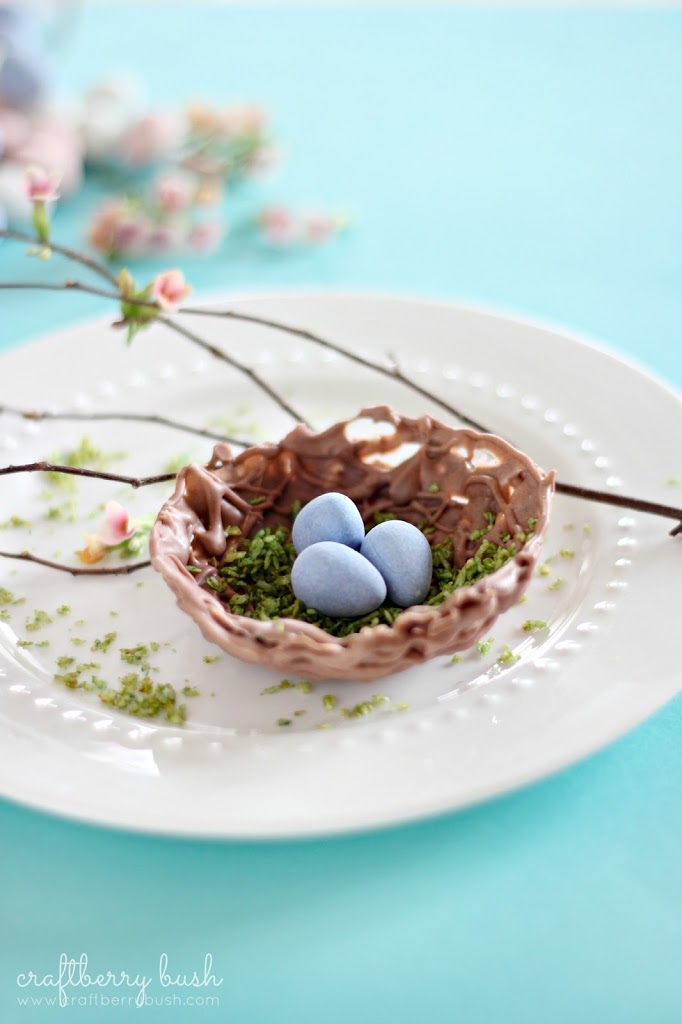 The season is slowly changing as we find ourselves waking to a chorus of birds and the warmth of the sun. Nature, slowly lifting itself through the ground and showing us once again the beauty of perseverance, faith and hope. We endured the harsh, gray days of winter but soon we will be embraced with the glorious work of the Creator once again.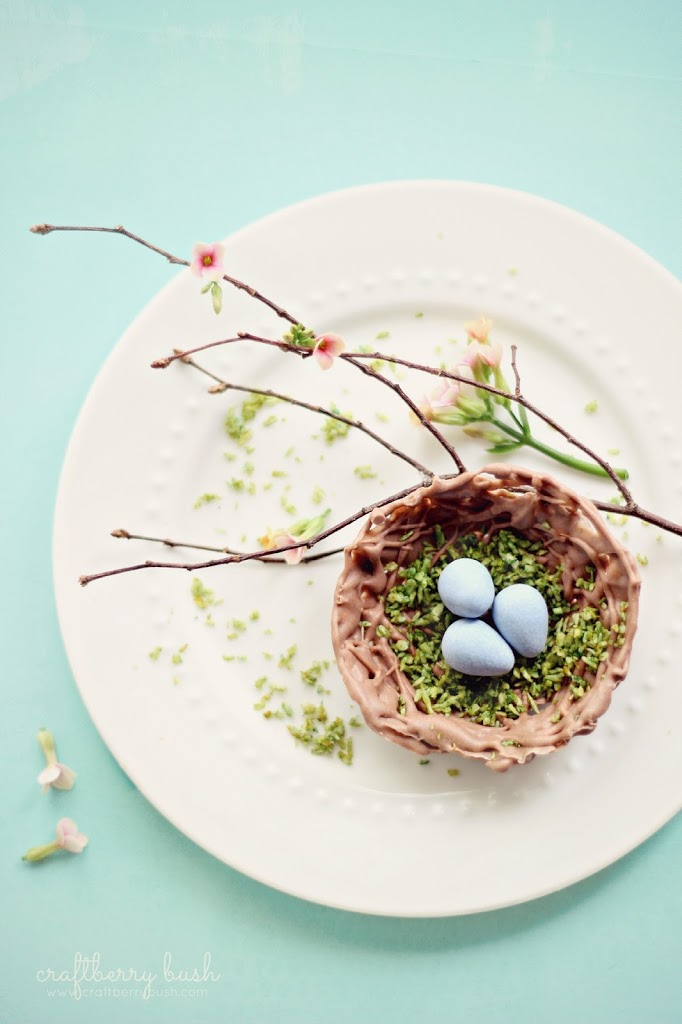 As we prepare to celebrate Easter, I wanted to share a cute little idea that you may wish to to share with your little ones. A sweet little chocolate nest bowl.
I know our kiddies would be happy just getting this bowl on its own…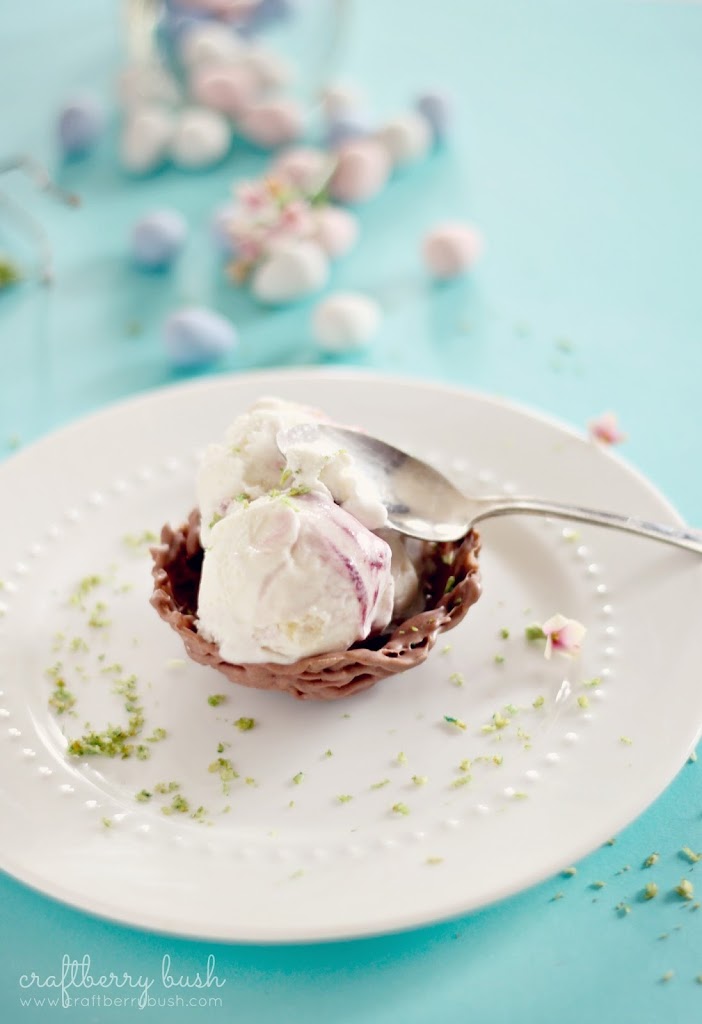 …but today, they got this.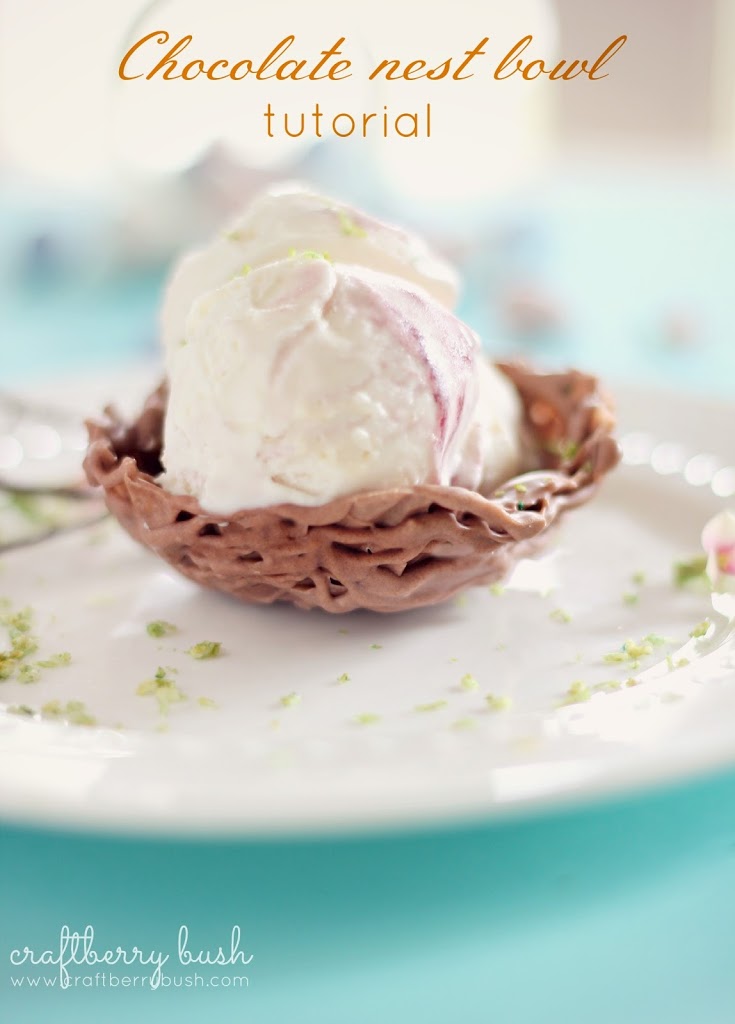 It is so simple to make and only takes about 15 minutes.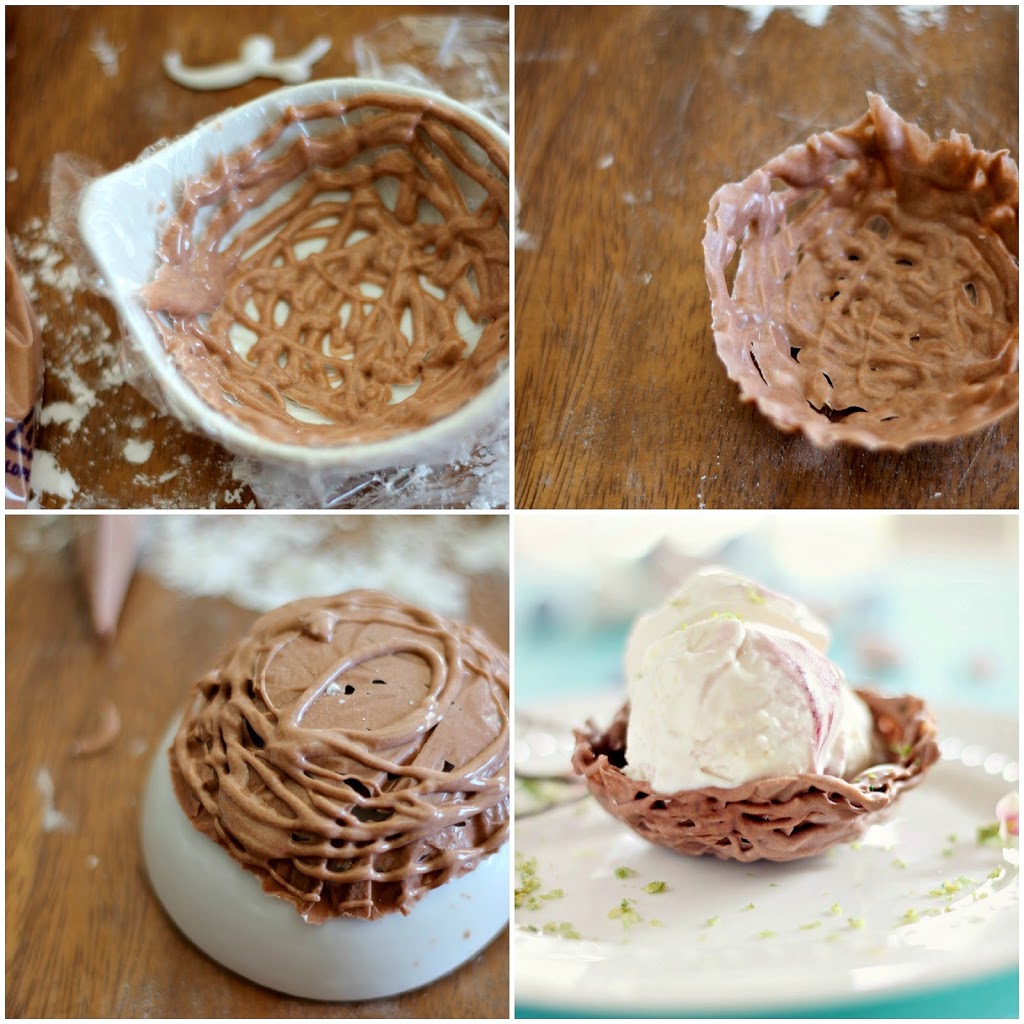 – Line a small dipping bowl with plastic wrap
– Melt a 1/2 cup of chocolate wafers (I used half white chocolate and half milk chocolate because I wanted a lighter shade of brown)
– Melt chocolate in microwave in 10-15 second intervals, stirring in between until chocolate has melted thoroughly
– While chocolate is still hot, place in piping bag and allow to sit for approximately 1 minute, or until chocolate becomes a little firmer when piped
– Pipe chocolate into plastic lined bowl in an irregular circular motion; allow to cool and harden completely
–
Gently remove plastic from bowl and peel from chocolate
– Turn chocolate bowl upside down onto dipping bowl or cutting board and pipe some more chocolate to hide the impression left by the plastic wrap
(Please ignore the icing sugar on the counter. I had also made a sugar bowl only to find out it had already been done before so I decided to make a chocolate one instead)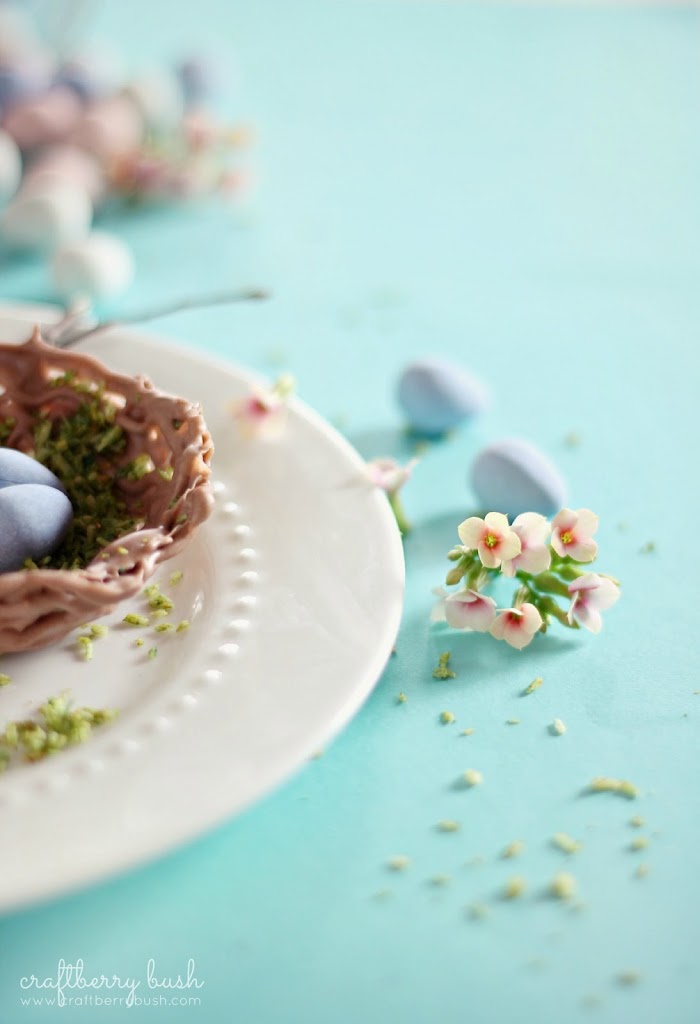 Easy, right? Even though it only takes a
few minutes to make, they look so 'gourmet'.
The little green specs you see is coconut dyed with green food colouring. Again, just to be different..;)
Please don't forget to come back later tonight for The Inspiration Gallery.
Thank you so much for stopping by!