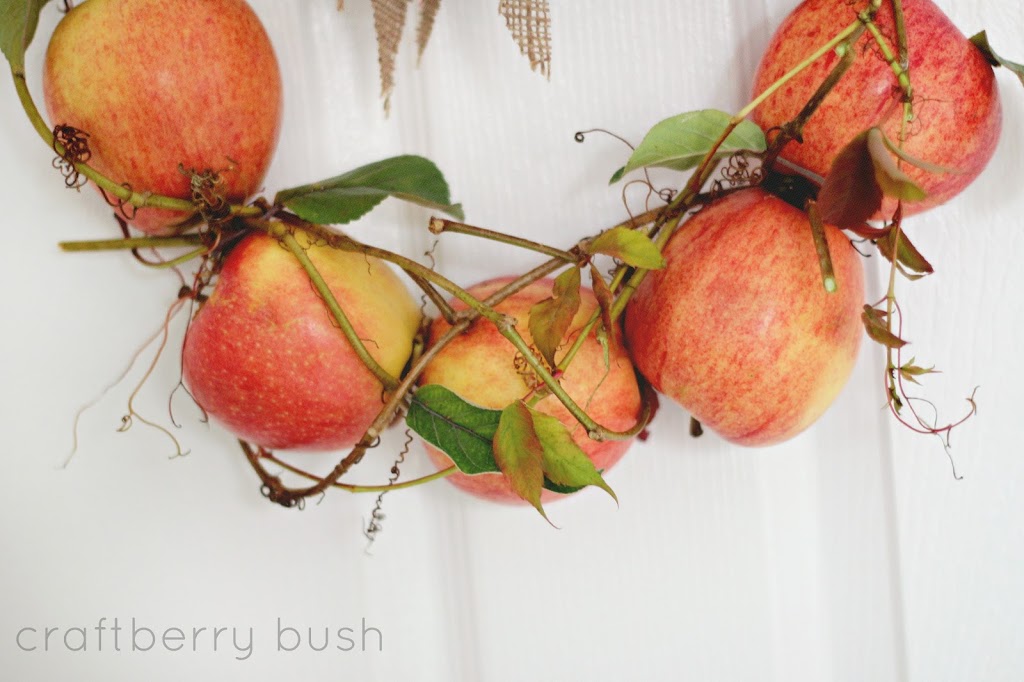 Happy Monday! (that has to to be considered an oxymoron)
My son said to me this morning –
Monday is too far from the
weekend and the weekend is too close to Monday. So true.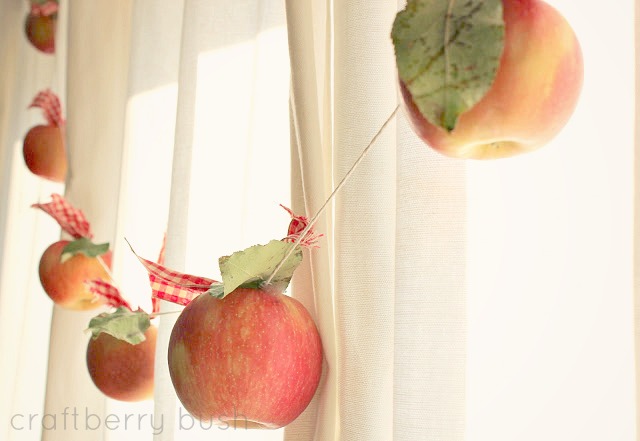 Thanksgiving
and loved how the real apples looked.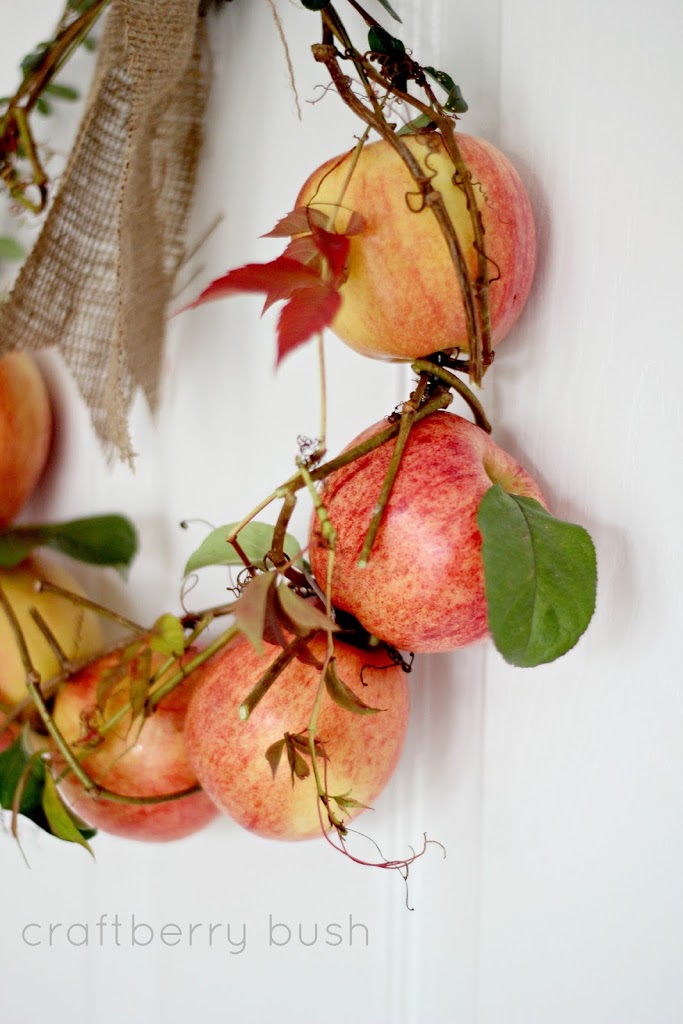 So this year, I wanted to do something
similar but made a wreath instead…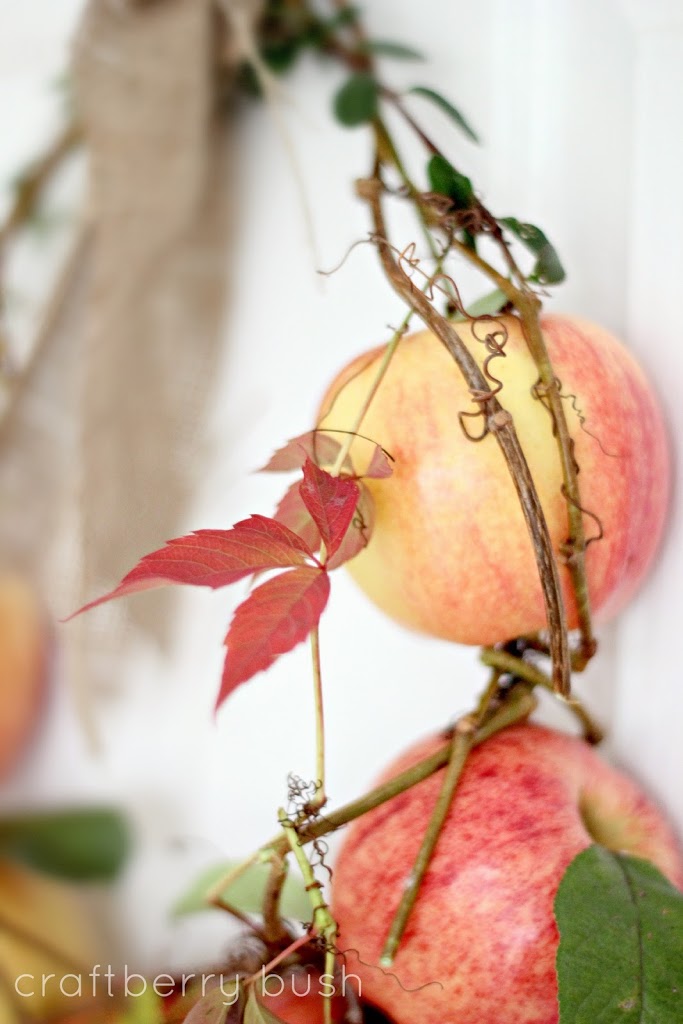 It took me less than ten minutes to make, cost
next
to nothing and I think it would make a beautiful
welcoming wreath to your guests on Thanksgiving day.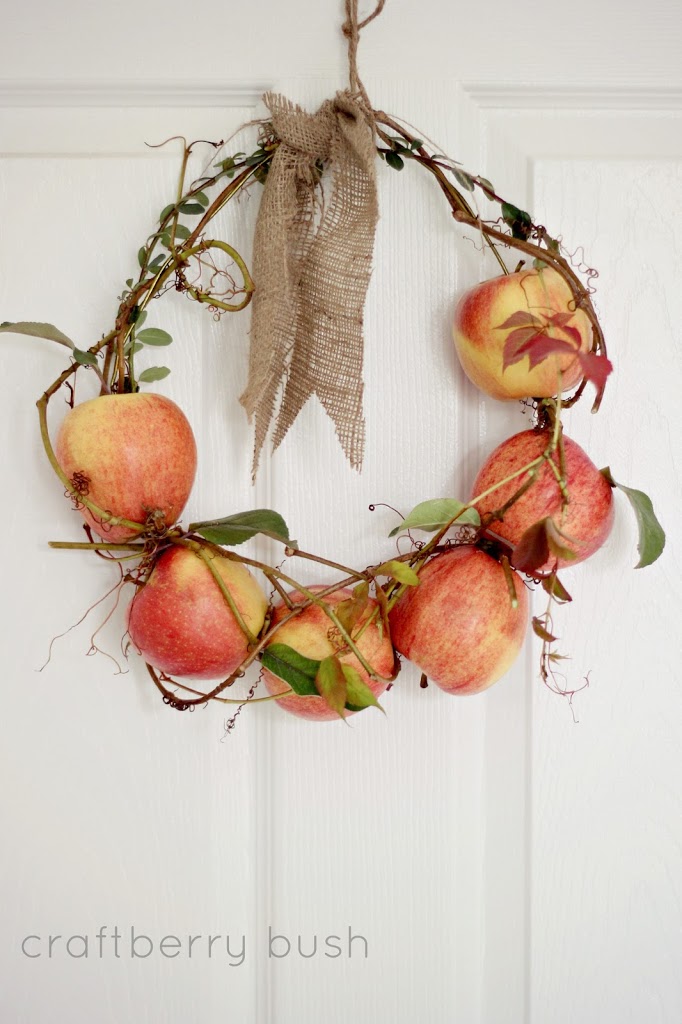 Hubby cut off the hook of a wire hanger and shaped it into a circle.
I then put the wire through the apples and tied both ends of the circle with craft wire.
I loosely wrapped some ivy in and around the wire and lastly tied a burlap knot on the top.
I also thought of placing a little burlap bunting with some Thanksgiving words.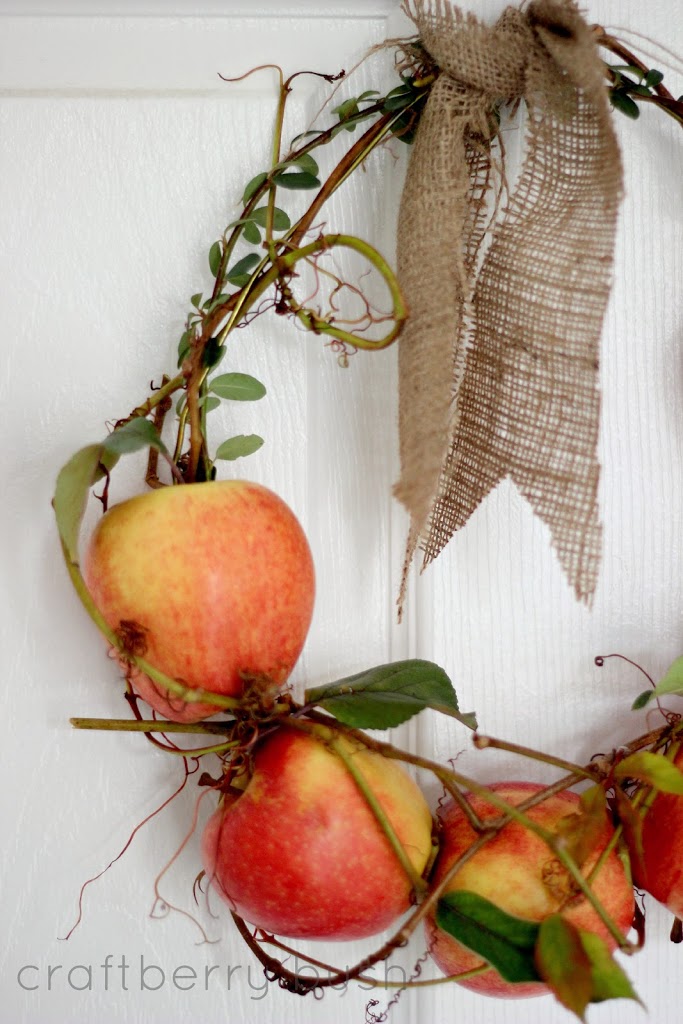 You can't really notice the wire and the wreath
not only looks pretty but it smells so sweet…
hubby: "how cute is your wreath" (yes, he used the word 'cute')
me: "thanks babe, it looks better in person" (thinking about the photos I had just taken)
hubby: "well luckily, I'm looking at it in person"
gotta love living with that British humour…ha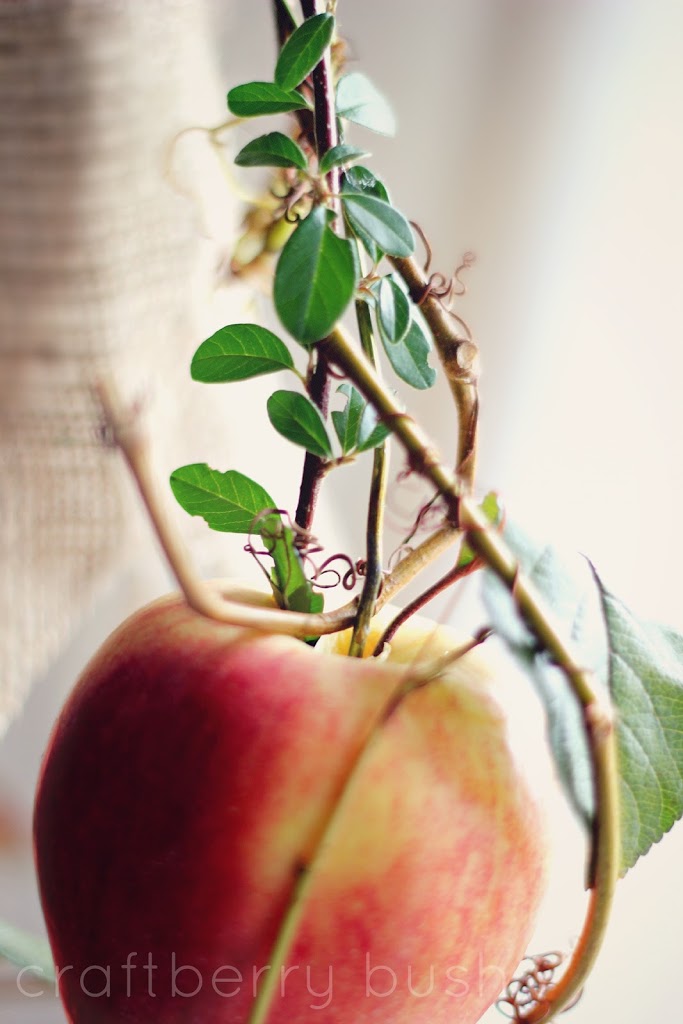 The wreath is hanging over our kitchen door right now, but will make it's way outside to feed the birds once the apples start to turn. I suppose you could make it last for a long time if you used artificial apples but what I love most from it is the freshness of the materials..:)
We celebrated Thanksgiving over a month ago here in Canada and it kinda took me by surprise this year as it was so early.
Are you ready for Thanksgiving? Do you do the hosting or do you travel?
I hope you had a great weekend and are ready to take on a new week!