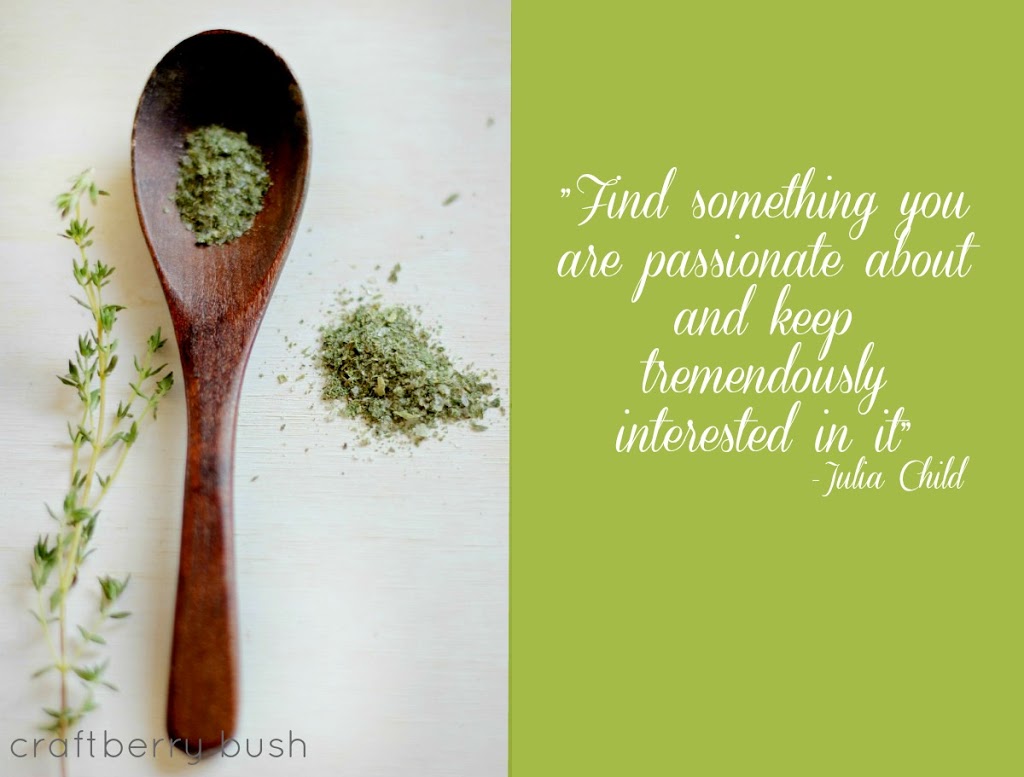 Hello everyone!
I hope you all had a great weekend!
Here I sit at our dining room table, but the usual silence of the day is being disturbed by a very determined cricket. I wonder if he's like the one in the fable, spending his days lazing around playing his violin while the ants busily prepare for winter. Do you remember that story?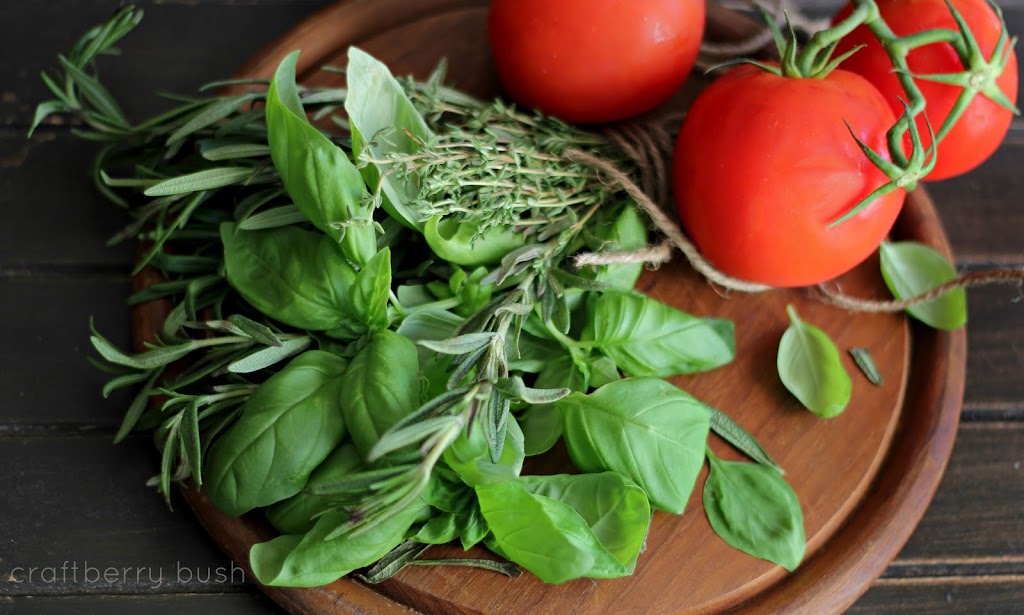 Unlike the cricket, I have been busily trying to clean the house of what seems an entire season of mess.
Don't get me wrong, our house is not a disaster zone but I guess during the care free days of summer, little piles of clutter tend to accumulate (at least that's what happens in our home).
I'm making a list of all the little nooks and crannies that need cleaning around the house and plan to tackle them one day at a time. You know the ones I'm talking about – like the junk drawer (except we have about four of those), and I especially need to tidy up the boy's closets…eek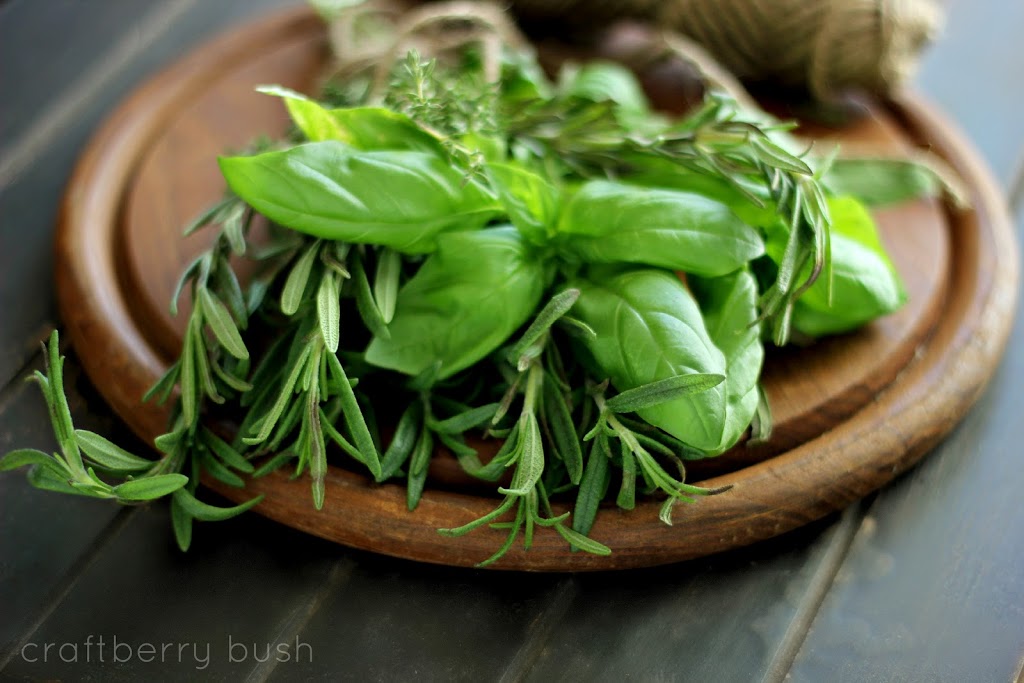 I'm not sure if I'm the only one that gets the cleaning bug around this time of year, but it usually hits me now as opposed to the Spring when everyone else is diligently sharing spring cleaning tips. Perhaps it's the need to keep myself busy while the kiddies are at school and 'earn my keep' if that makes any sense?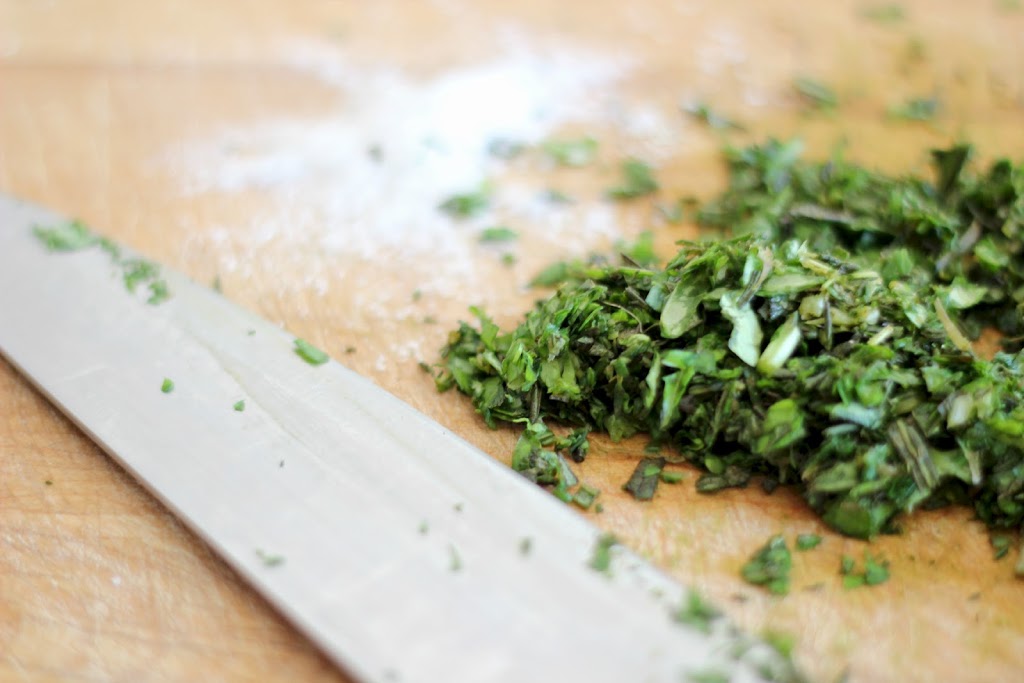 I have also been experimenting more with different flavours, more specifically using fresh summer herbs. I feel this tremendous need to use them all up before the frost has the last 'bite'. Hubby looks at me puzzled and asks me if herbs are not available year round at the grocery store, which is a valid question. But I guess it's the sense of accomplishment when you know that you took care of them through the season and now they're making themselves to the table.

So today, I wanted to share some ways to enjoy your fresh herbs before they're gone…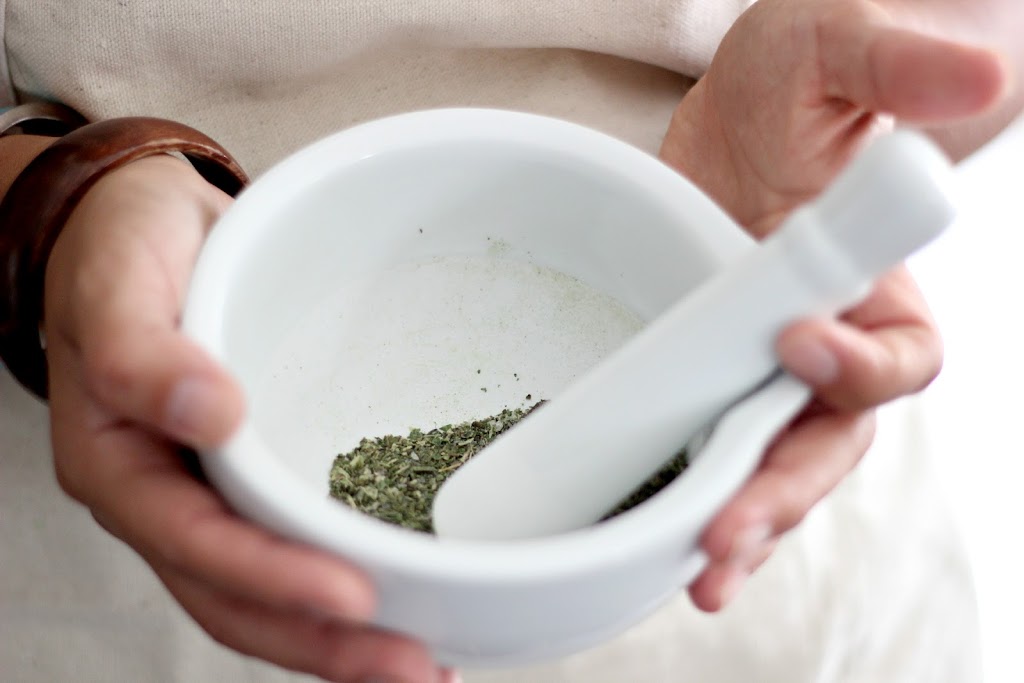 1. Make flavoured herb salt by chopping together various herbs, mixing them together along with sea salt and pulsing in a food processor. Place in the oven at 250C until dry (approx 30 mins). I then used the mortar to grind them into a finer powder. This tastes delicious on buttered bread….yumm.
You don't have to do a mixture of herbs as
you
can simply make individual flavoured salts.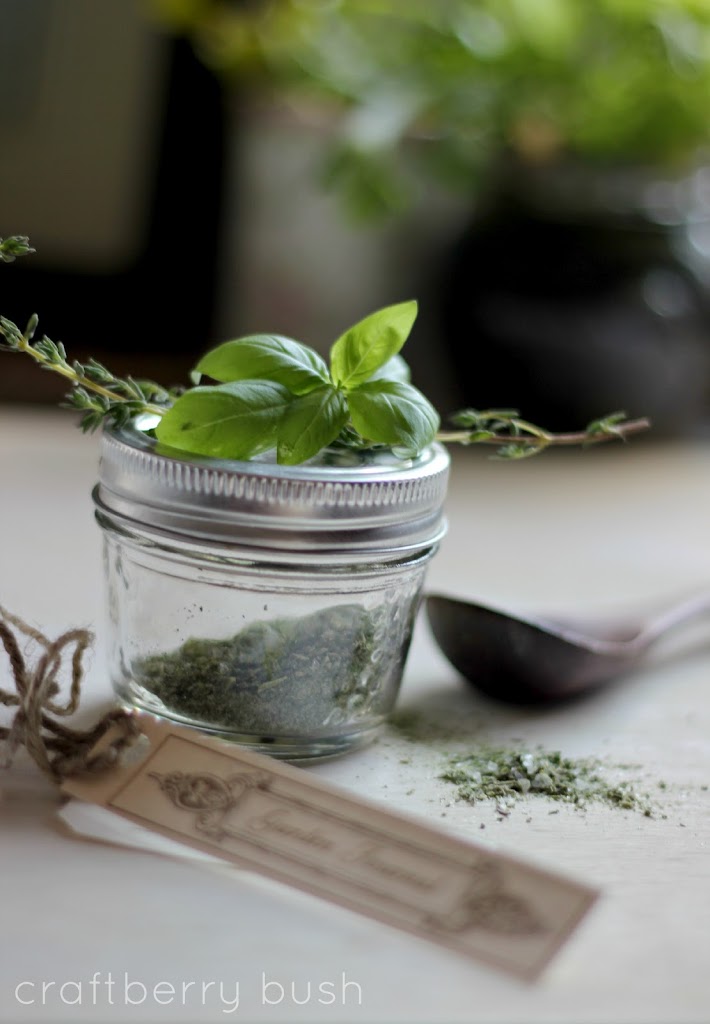 Then pack them up for the winter or gift to your neighbour…:)
I have a secret, I dried my herbs naturally in the sun for about an hour on a cookie sheet covered with a food mesh. I think the rays of the sun are gentler on the herbs.
I just decided to channel the pioneer woman in me…ha.
2.Caprese salad (Ensalata Caprese)
1-1/3 cups lightly packed fresh basil leaves
1/4 cup of extra virgin oil
4 tsp balsamic vinegar
Pinch of salt and pepper
3-4 pieces of bocconcini or mozzarella
4 plum tomatoes
1/4 cup thinly sliced onions

In food processor or blender, puree 1/3 cup of the basil, oil, vinegar, salt and pepper until smooth. Place in air tight container and refrigerate.
Slice tomato and cheese into slices. On platter, alternately layer cheese, tomato and basil leaves.
Sprinkle with onion and drizzle dressing over salad.

I love to eat this salad with some Italian bread as a sandwich. (Don't things always sound tastier in a foreign language?)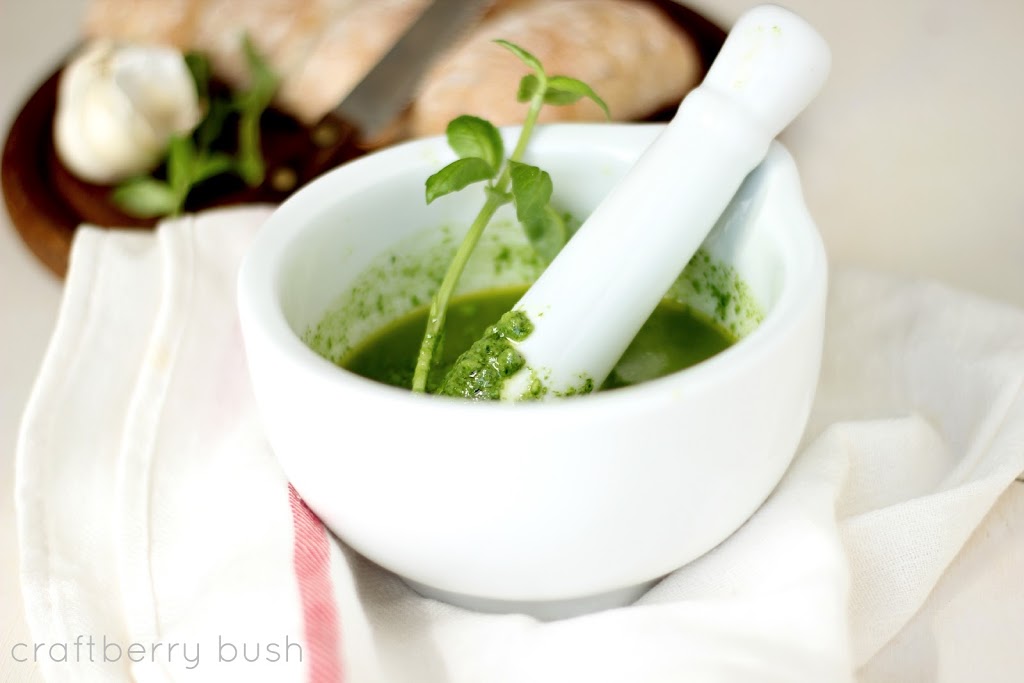 3.Traditional Pesto
2 cups of fresh basil leaves
1/2 cup of olive oil
1/2 cup of grated parmesan cheese
1/2 cup of grana Padano or Romano cheese
4 gloves of garlic chopped
1/2 cup of pine nuts
1/4 teaspoon of salt

Using a pestle and mortar, crush the basil. Add the olive oil, cheese, garlic, pine nuts, salt and crush until a paste is formed. We love homemade pesto around here, spread over bread or on fresh warm pasta…

Notice that the consistency of my pesto is very watery as I cut the amount of cheese by half to keep it more on the healthy side. In my opinion, it still tastes just as good.

You could also place the pesto into an ice cube tray and freeze for later.

Here are some other great ways to preserve your herbs
4.Various ways to dry herbs
5.Fresh herb soap
6.Herb infused olive oil

What's your favourite way to preserve your summer?
I'll be back soon with some fall crafty 'stuff', see you then…xo

much love,
Lucy