We recently purchased a flatwove
IKEA rug
with the intention
of
painting it for Isabella's room, but I couldn't decide on the
pattern
I wanted. Shortly thereafter, I received an email from
Cutting Edge
Stencils offering a stencil to be reviewed.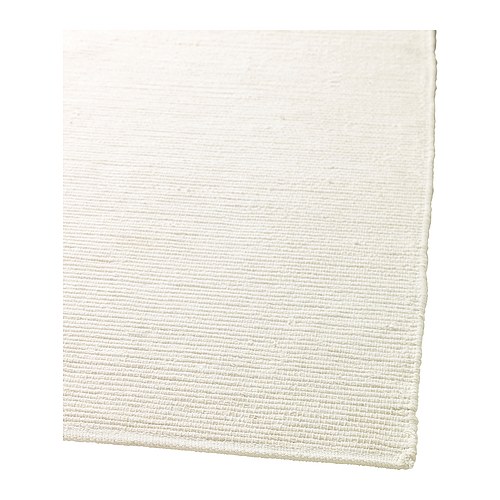 I immediately thought I could take this plain
rug and turn it into a beautiful focal point rug…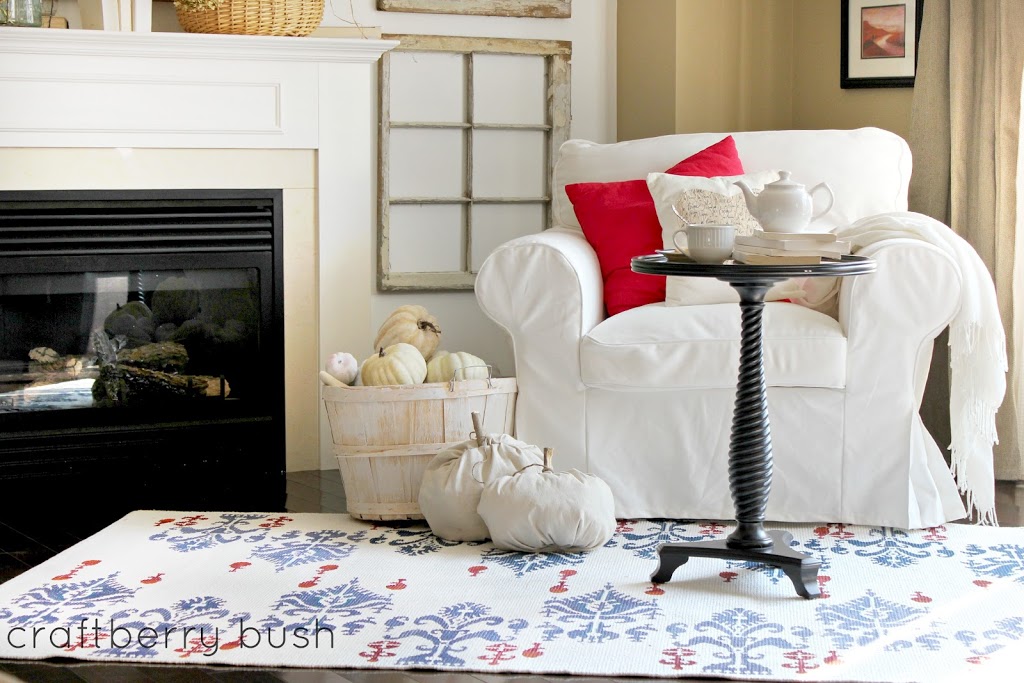 Even though I have never worked with a stencil before
and
they
recommend starting with a simpler design, it was
extremely
easy and only took me about an hour to complete…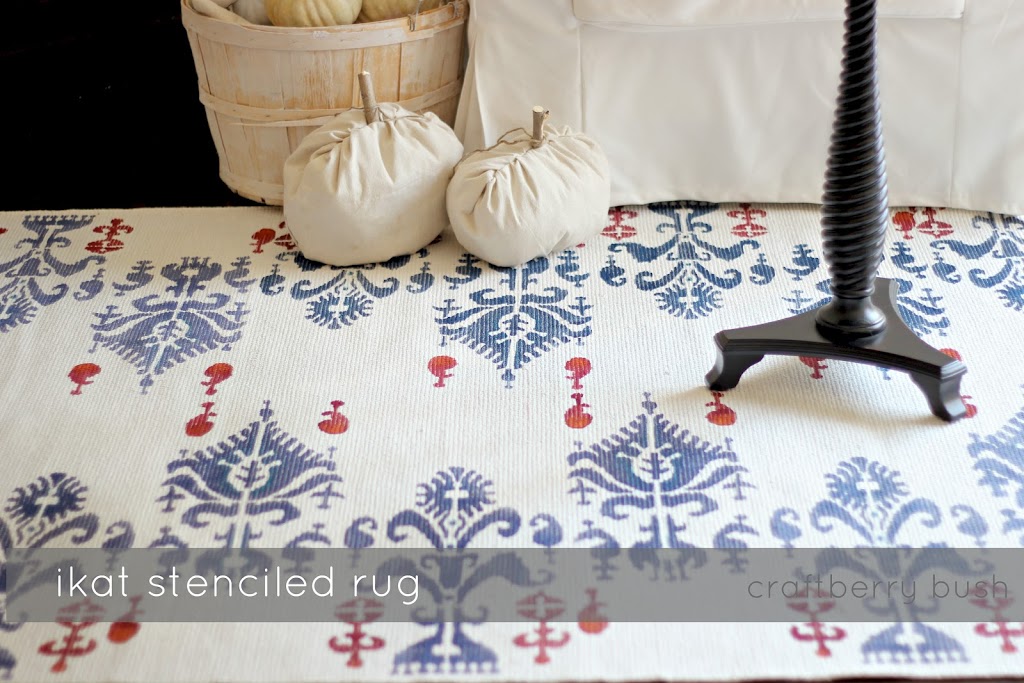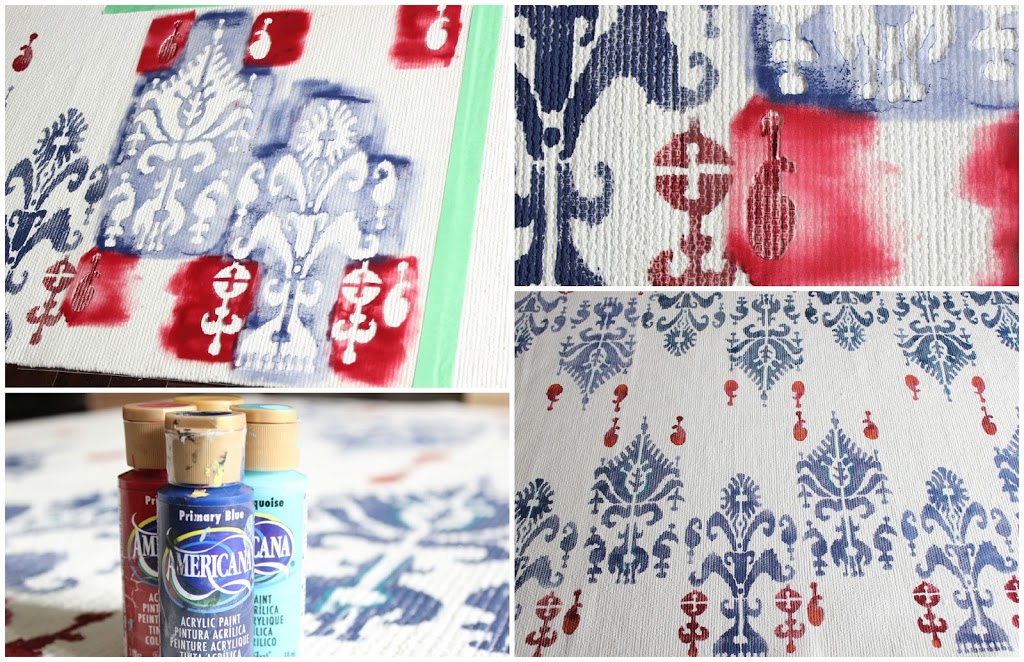 If you're going to use various colours for your stencil, I would recommend doing a 'test' piece first, just to make sure you are happy with the design.

Once you've tested and are happy, you're ready to go.

I used green frog tape to hold the stencil in place, but if you're going to use your stencil on a softer fabric, they recommend using adhesive spray to avoid the stencil from shifting.

Once the stencil is in place, simply grab your stencil brush and dab paint onto the surface. You want to make sure you dab instead of brushing for better results.

Once you have completed one area, simply re-position your stencil and repeat dabbing until you are done.

Wash your stencil and store flat until you are ready to use again (you can visit the Cutting Edge website for more detailed instructions).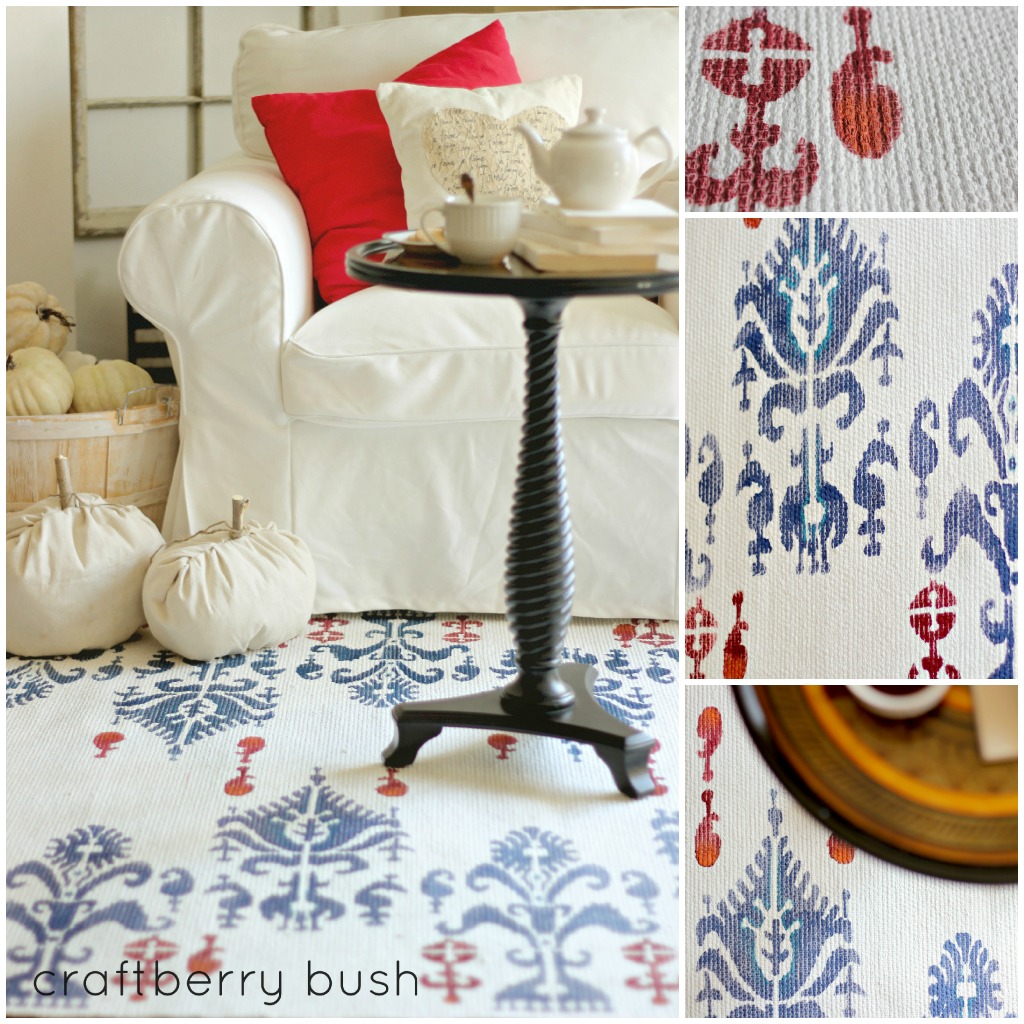 Because true ikat fabric has a lot of variations and the weaving is often irregular, I was not concerned with the amount of coverage of the paint. In fact, I preferred the fibres of the rug be visible through the paint. I also wanted a little more detail so I went back with my brush and added a few turquoise highlights and a bit of orange to some of the patterns of the rug.


I'm really happy with the results and will be using the stencil again to make a rug for our master bedroom.

Have you ever used a stencil on a wall or rug? Or better yet, would you like to?

The generous folks from Cutting Edge Stencils have offered a free stencil (up to $50 value) to one lucky reader. Yay!

To make it easier for all of us, I have decided to use Rafflecopter again….
a Rafflecopter giveaway



The giveaway will be open until Thursday, September 27th at midnight (EST). Thank you so much for entering and good luck!

Talk to you very soon.

much love,
Lucy