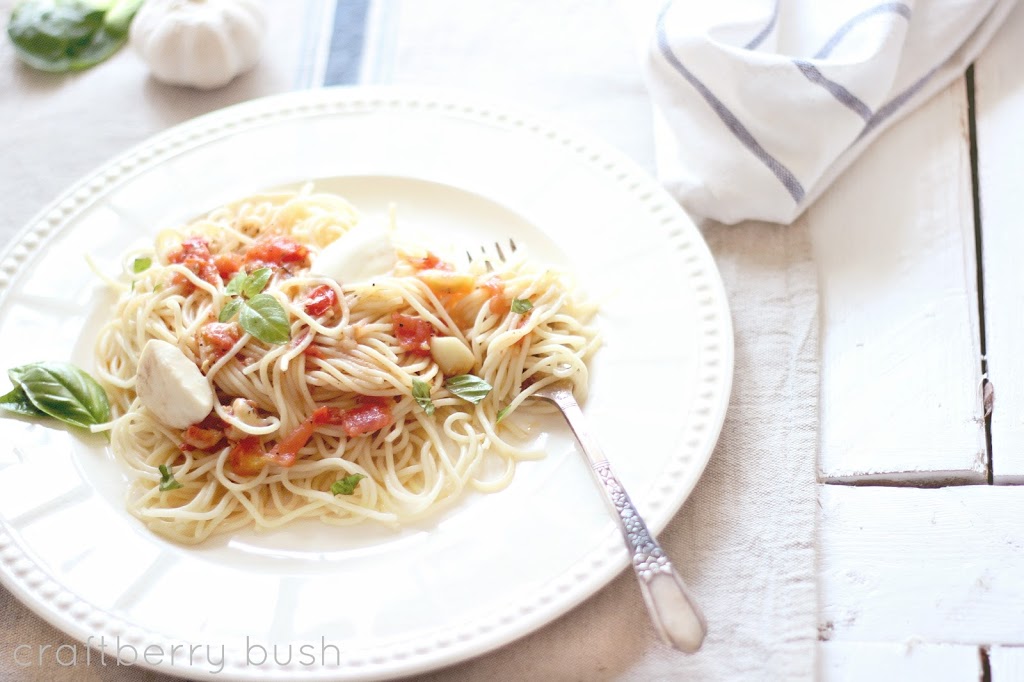 Hello…do you remember me?
I wanted to drop by and say hello and let you know that I
miss communicating with you.
I hope you have been keeping well.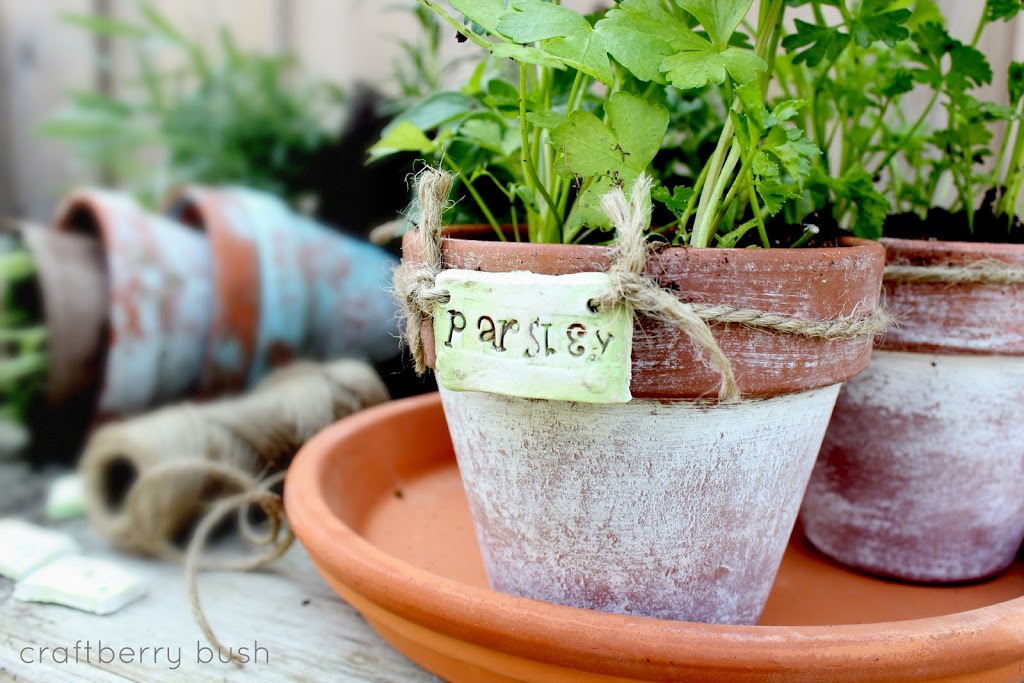 We are enjoying the simple pleasures of summer. For the kiddies, it's being able to stay up late (and wake up late) whereas for me, it's cutting fresh herbs right out of the garden to prepare a meal.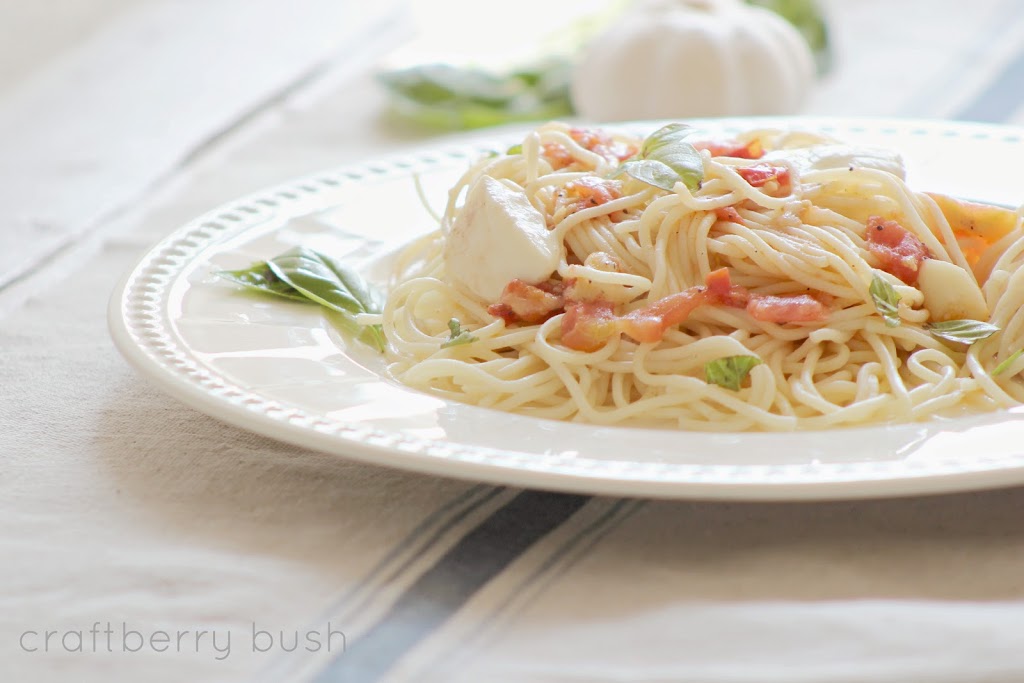 Spaghettini with roasted garlic, basil and bocconcini tomato sauce

2 tbs of olive oil
5 cloves of garlic peeled
5 cups of chopped fresh tomatoes
4 oz of small bocconcini cheese balls
1/4 cup of cooking wine
salt and pepper to taste
8 Oz of Capellini or Spaghettini
1/2 cup of fresh basil leaves, chopped or torn
Parmessan cheese to garnish (optional)

– Heat oven to 350.
– Place olive oil, tomatoes, garlic, salt, pepper, cheese and wine in an oven safe pan and roast for 35-40 mins. (save some cheese for garnish)
– While tomatoes are roasting, cook pasta according to package instructions in salted water
– Drain and combine pasta and sauce, add torn basil leaves and toss to mix
– Cut reserved bocconcini balls into quarters
– Serve and garnish with fresh basil leaves and reserved bocconcini balls
– Grate fresh parmessan cheese if desired.

As a healthy alternative, use whole wheat pasta or spaghetti squash and omit the cheese.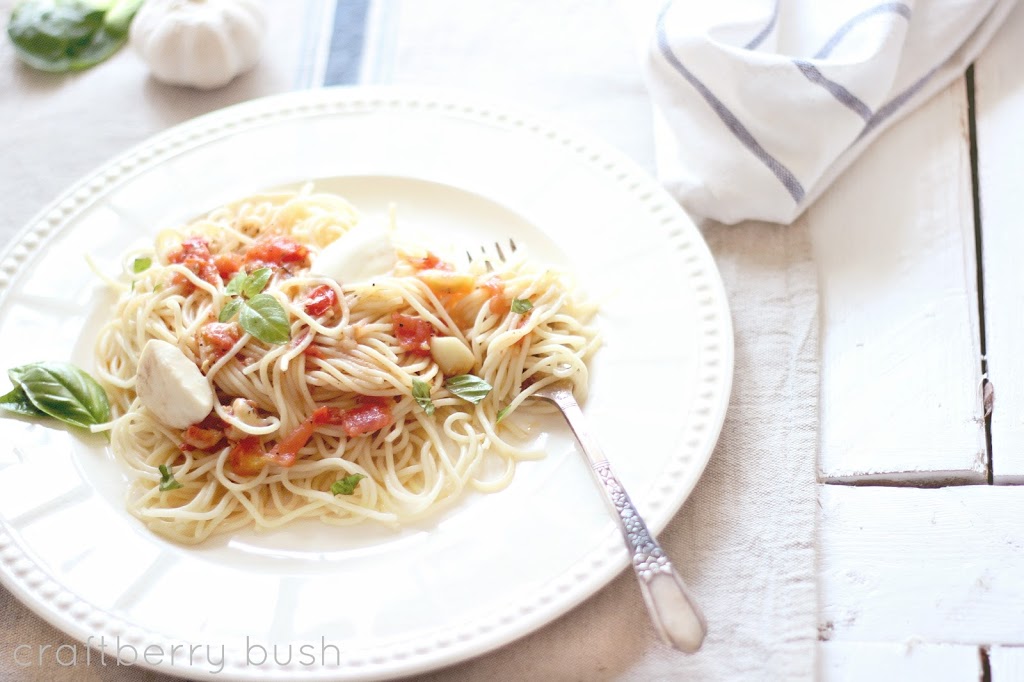 Pasta and fresh French bread are probably my biggest weaknesses. What are yours?
I'll be back on Monday with some fun stuff from DecoArt. Thank you for stopping by and not forgetting me….:)

much love,
Lucy