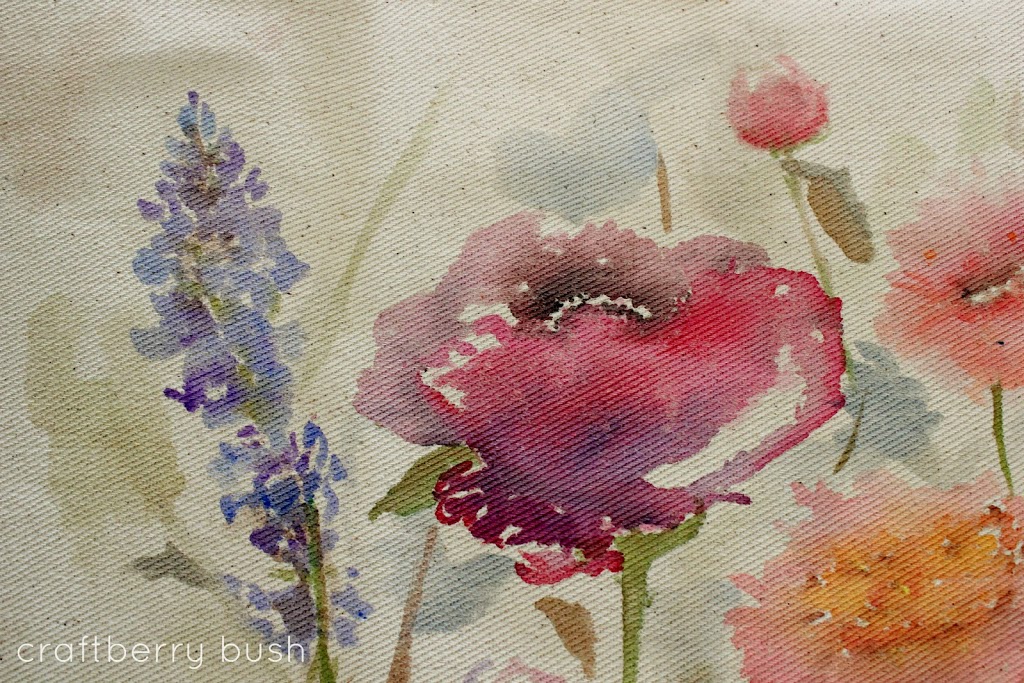 I continue to experiment using watercolour
paint right
onto untreated canvas…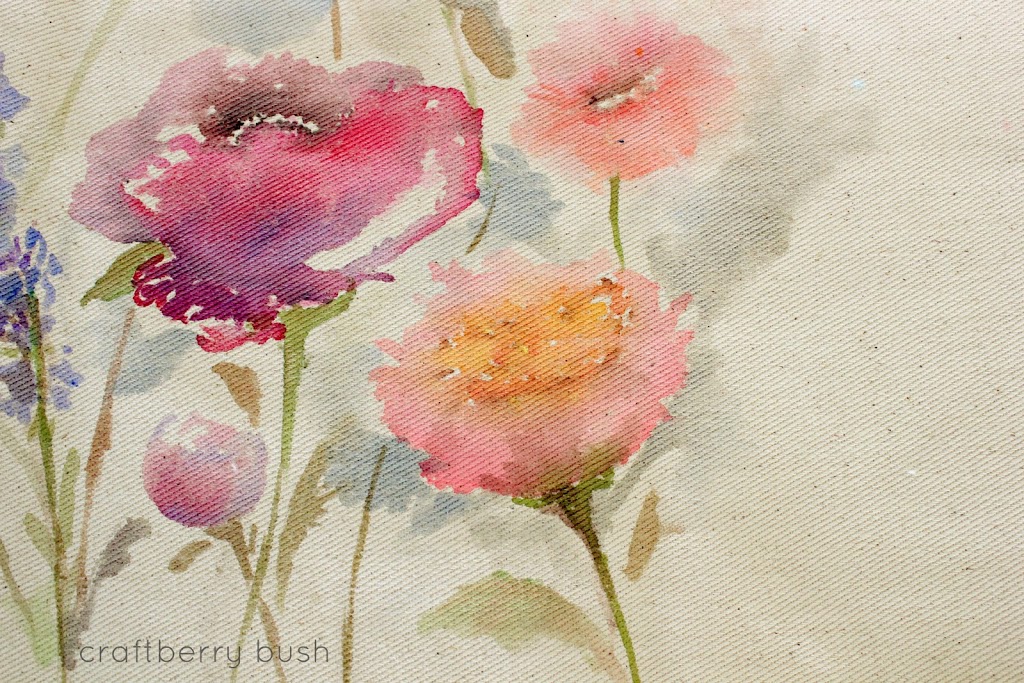 …and love the softness and effect the paint has on the fabric.
I posted some of these pictures on my
fb page
a couple of weeks ago…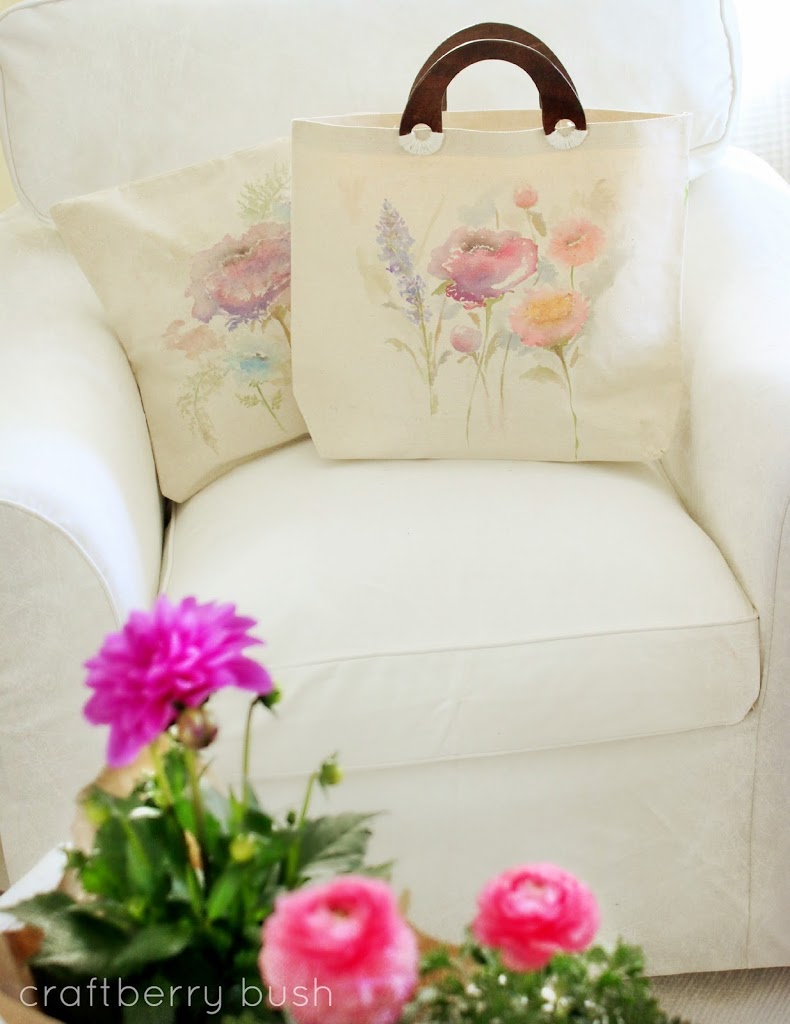 Here is what I was working on.
I cut the vinyl handles that originally came attached to the bag and sewed these pretty wooden handles from an old purse I bought at a thrift store.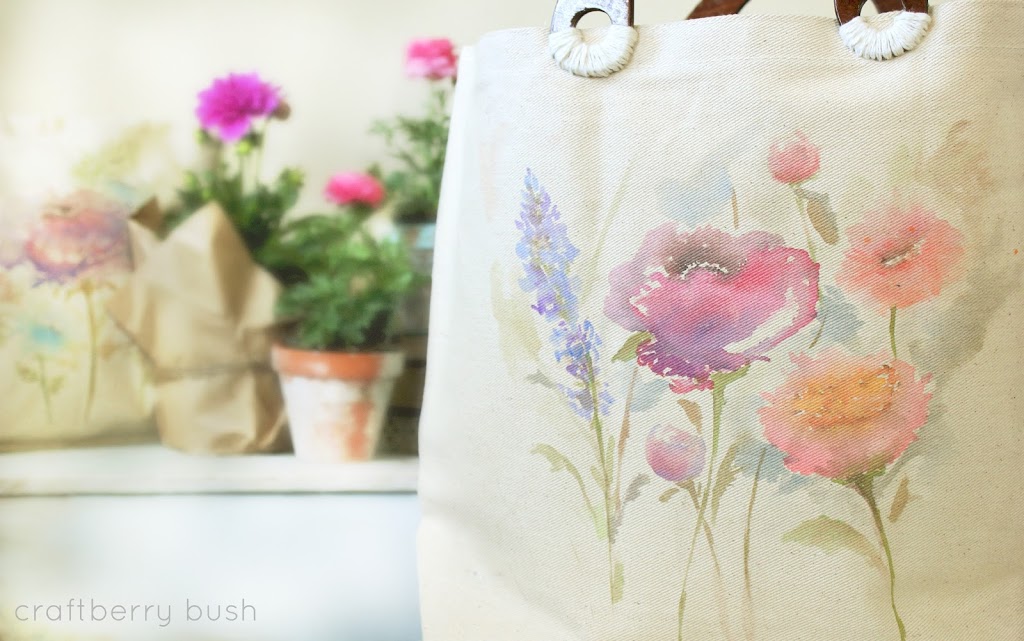 I also painted a couple of pillows, which
I will share with you at a later time….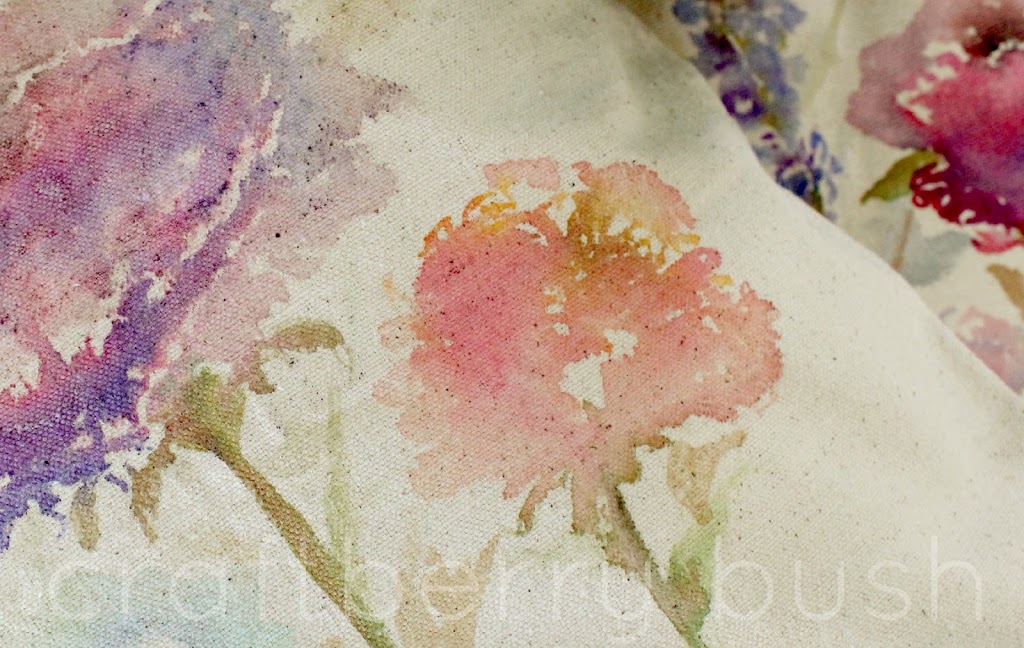 I'm not sure why, but I find working on fabric a little easier than paper(?). Perhaps it's the way the paint is absorbed by the fabric and the water colour effect is more prominent….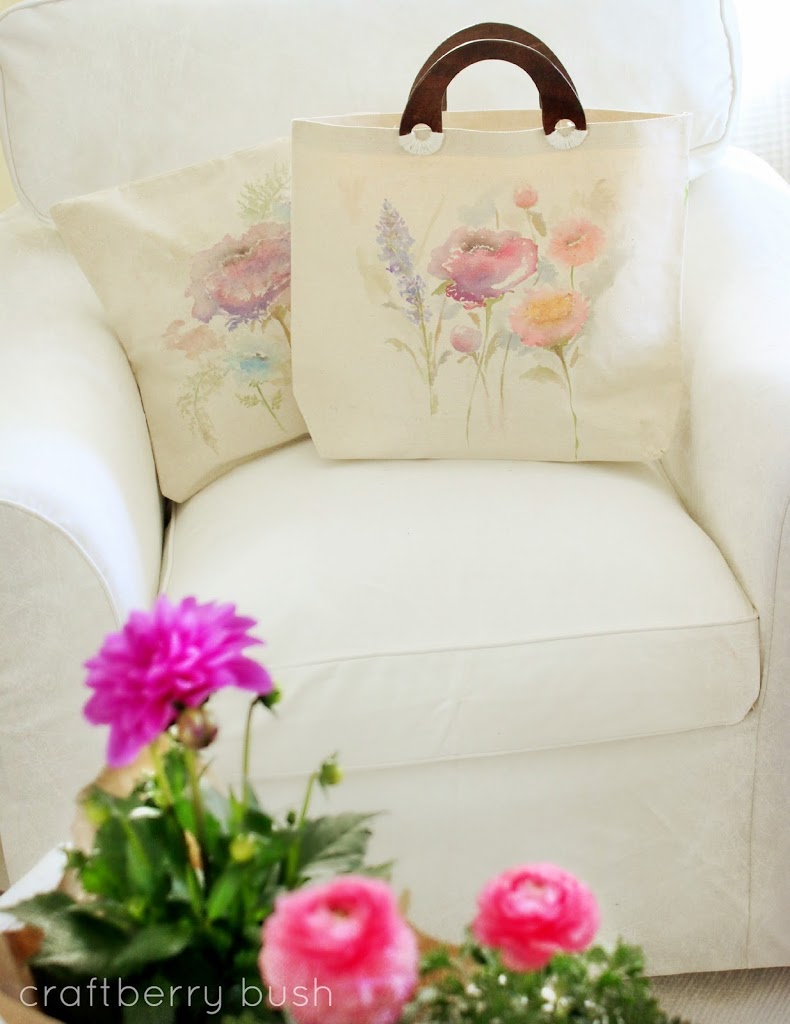 This bag was hand painted with love for one of you.
I would be honoured if you considered entering this little surprise giveaway.
To enter, all you have to do is leave a comment letting me know that you would like
to participate in the draw. That's it!
Comments left thru 12am EST May 30th will be eligible and I'll announce the winner Thursday, May 31.
If you happen to be new to Craftberry Bush, welcome.
I hope that you come back again soon or keep in touch by becoming
a part of the creative team.
Thank you friends for keeping me company today!