A little while back, I showed you some simple wrapping ideas. Simple in that I used items around the house and plain white paper yet yielding beautiful results. I decided to post the pictures again in case you missed them the first time.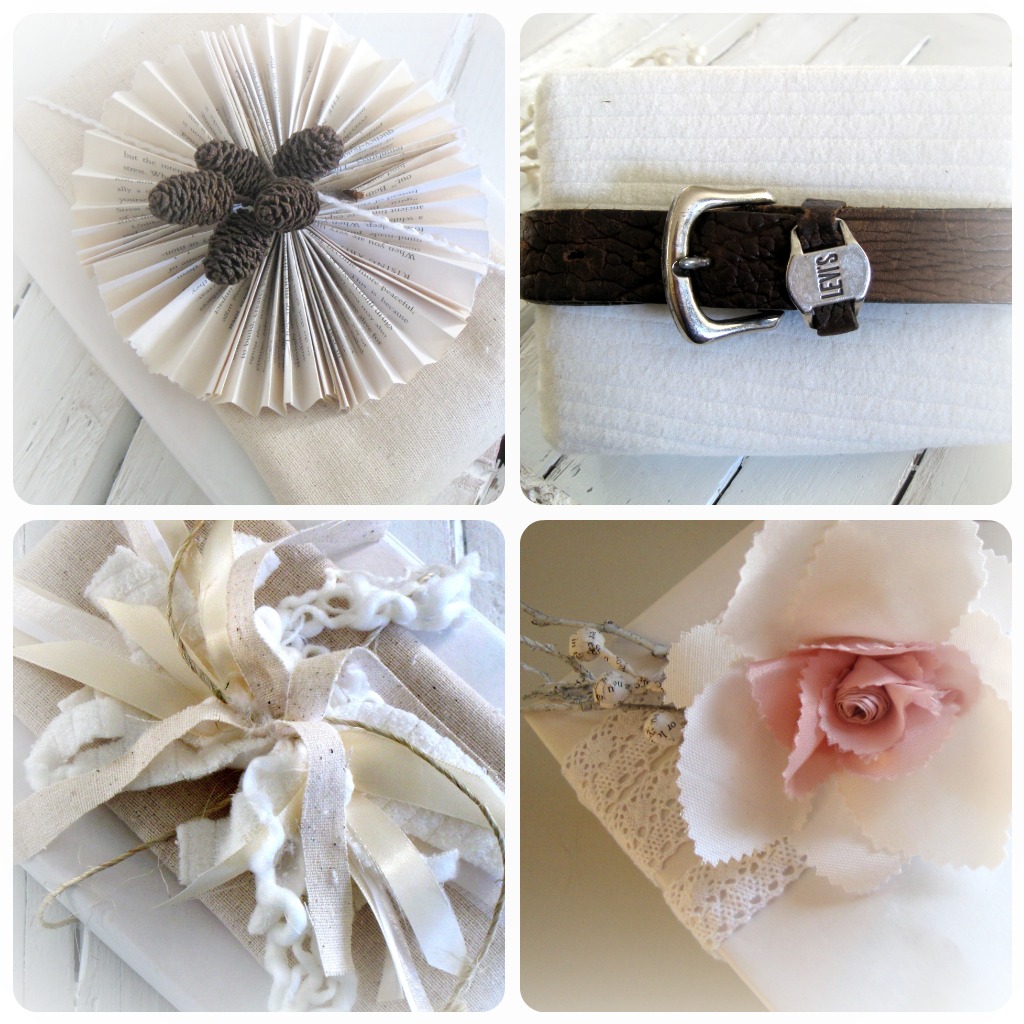 1. Paper book florette with mini pine cone as topper 2. Terry cloth with old belt
3.Pompom made out of fabric scraps and white yarn 4. Two tone rose made out of scrap fabric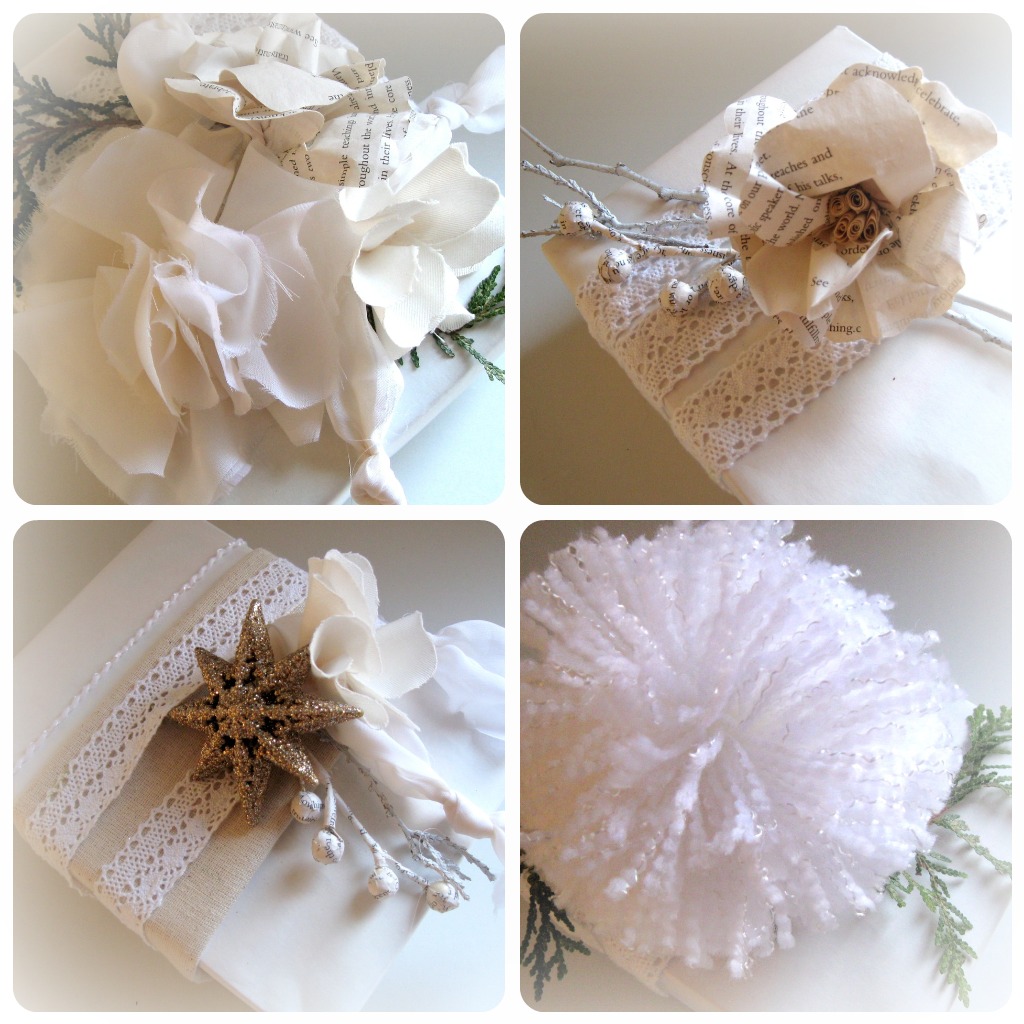 1. Flower made out of scrap fabric, paper flower and some greenery 2, Book page
rose (tutorial available
), dried branches and berries covered in paper. 3. Christmas ornament with lose scraps of fabric,lace and more berries. 4. Giant pompom and greenery.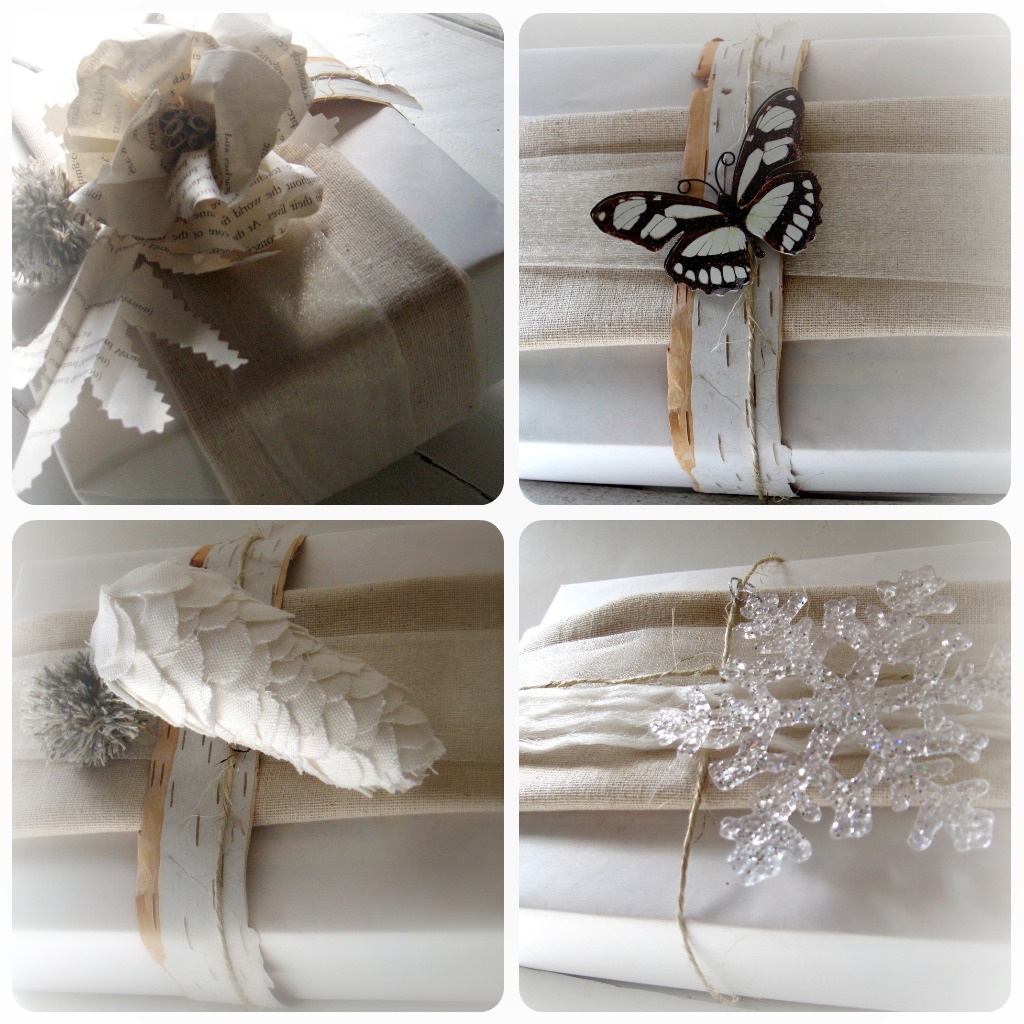 1. Paper flower,paper leaf and brown pompom. 2. Faux birch bark and dollar store butterfly embellishment
3. Homemade white pine cone 4. Giant snowflake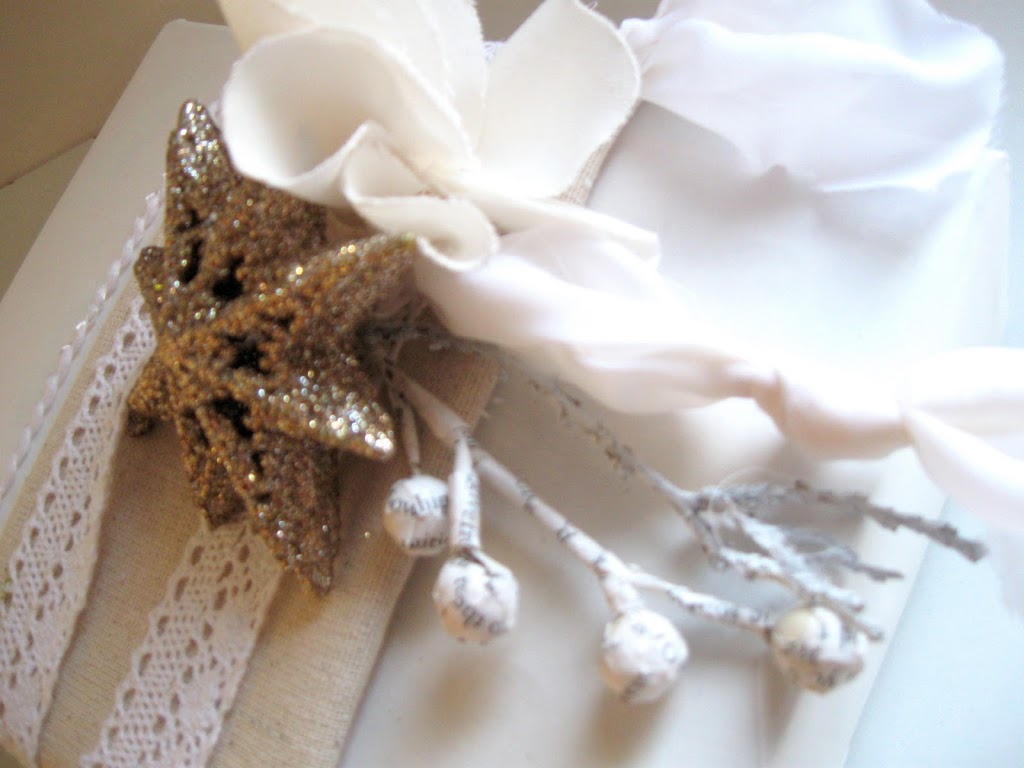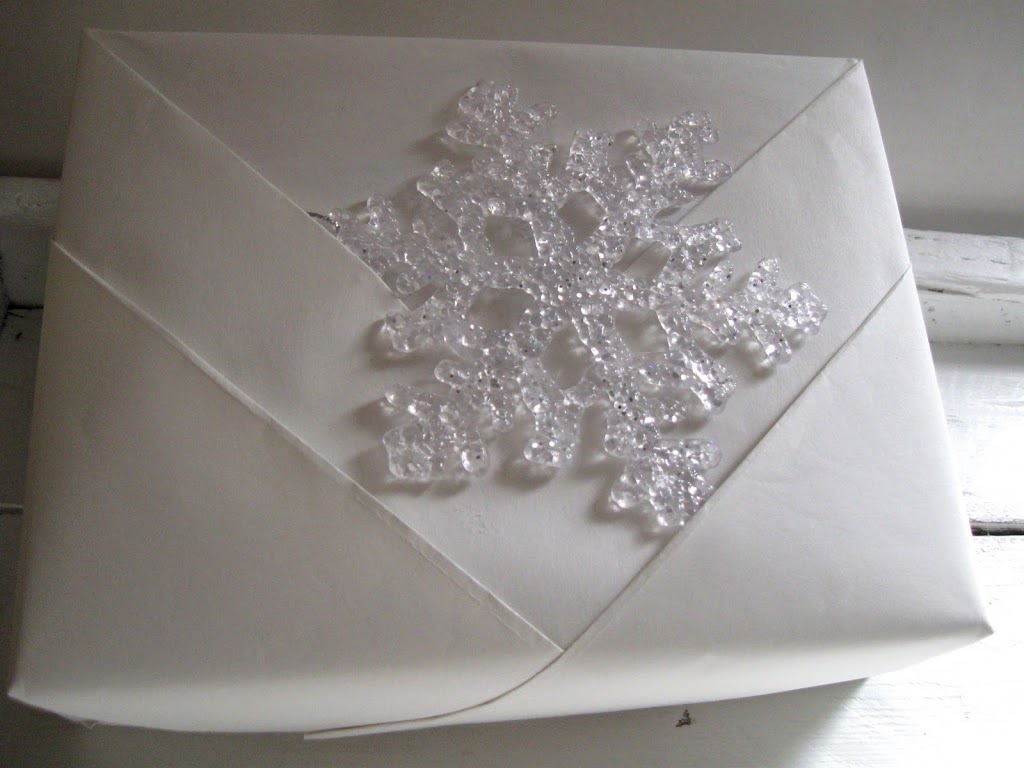 There are so many wonderful wrapping ideas out there and I hope that you find the perfect way to wrap your gifts (if you have yet to wrap).
Tomorrow is Christmas !!!!