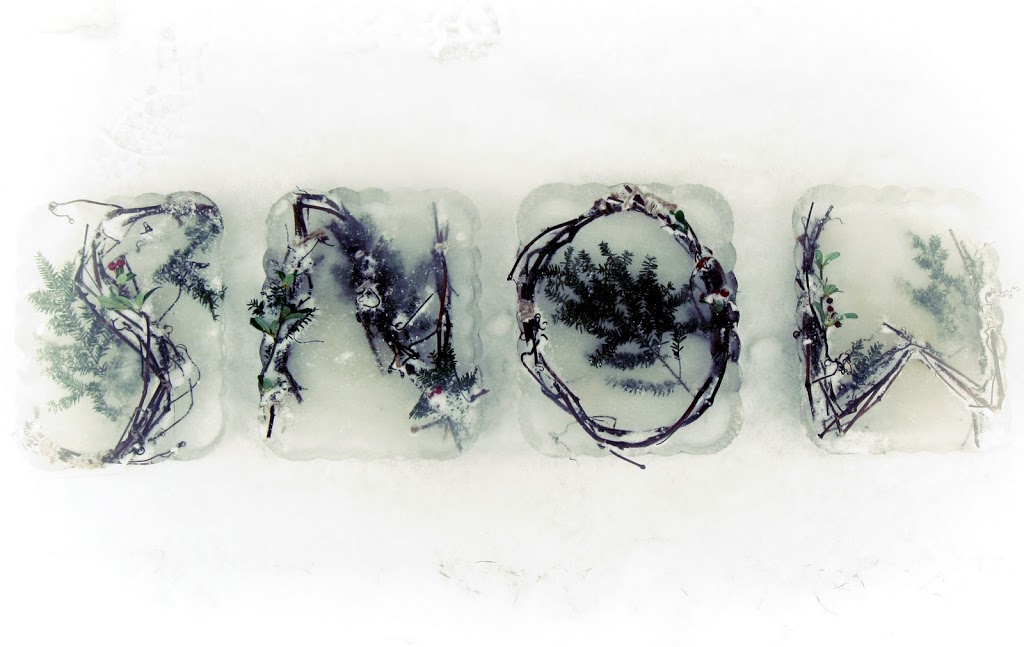 Today the snow was dancing all around us, like apple blossoms falling from the sky. It was beautiful; it was magical. Slowly turning everything it touched into ice sculptures and bringing Christmas day a little closer.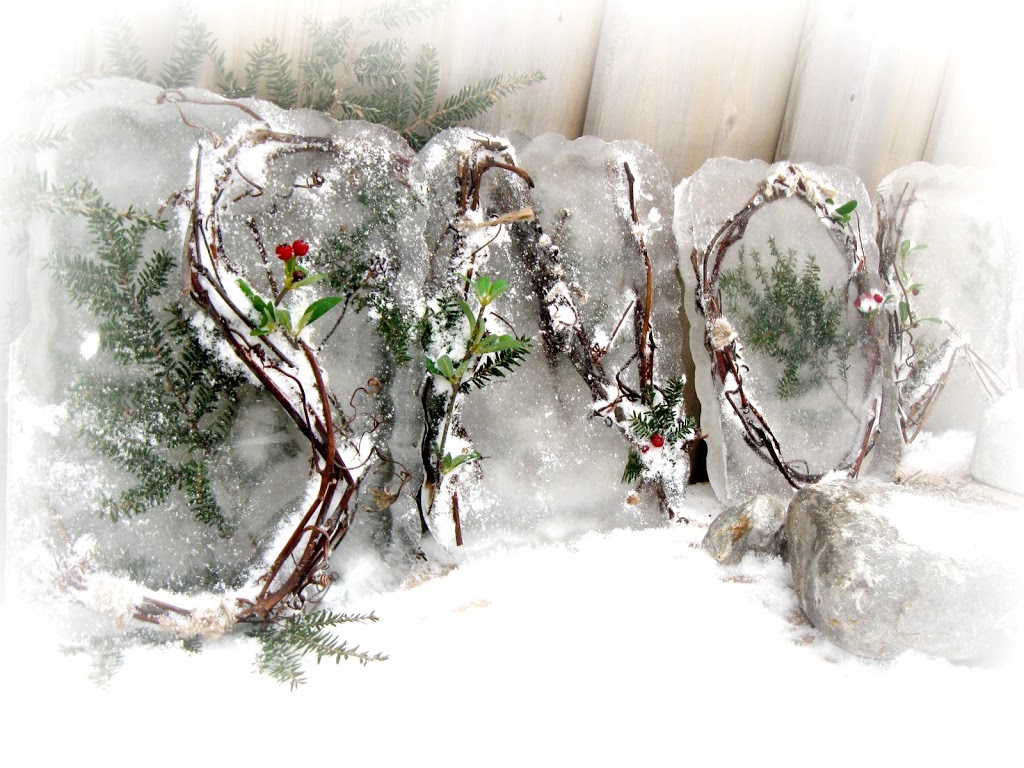 I decided to capture the beauty of winter into these ice tiles.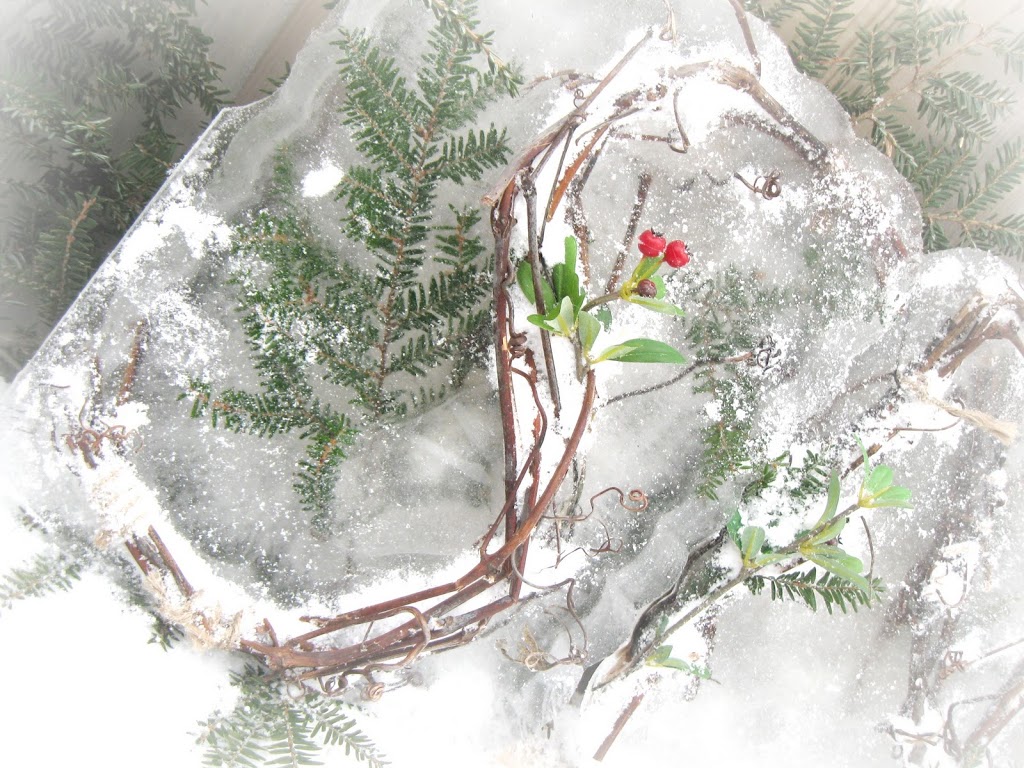 By shaping an old vine wreath into the various letters…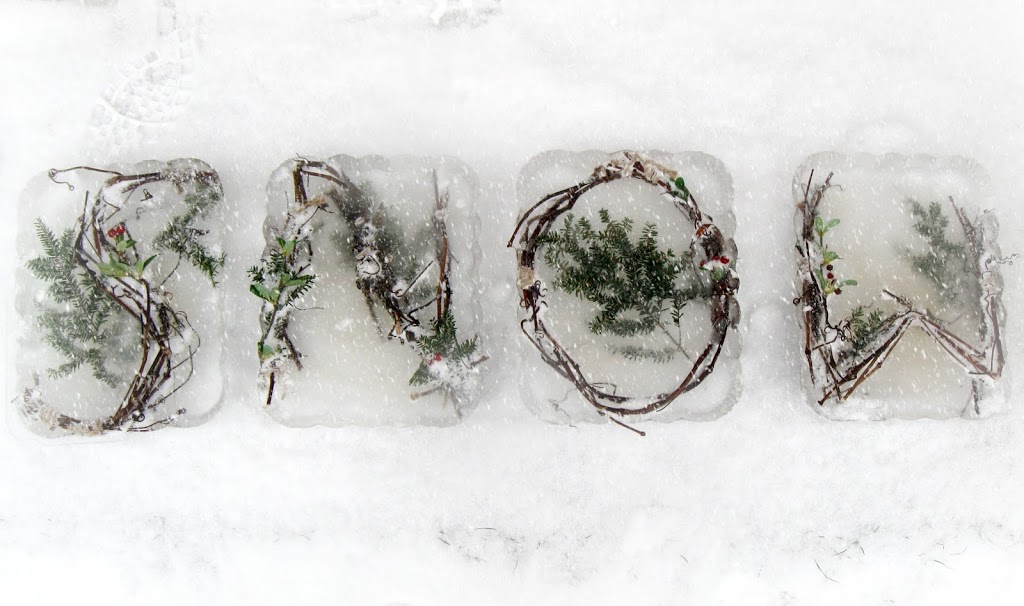 Placing them into foil trays ….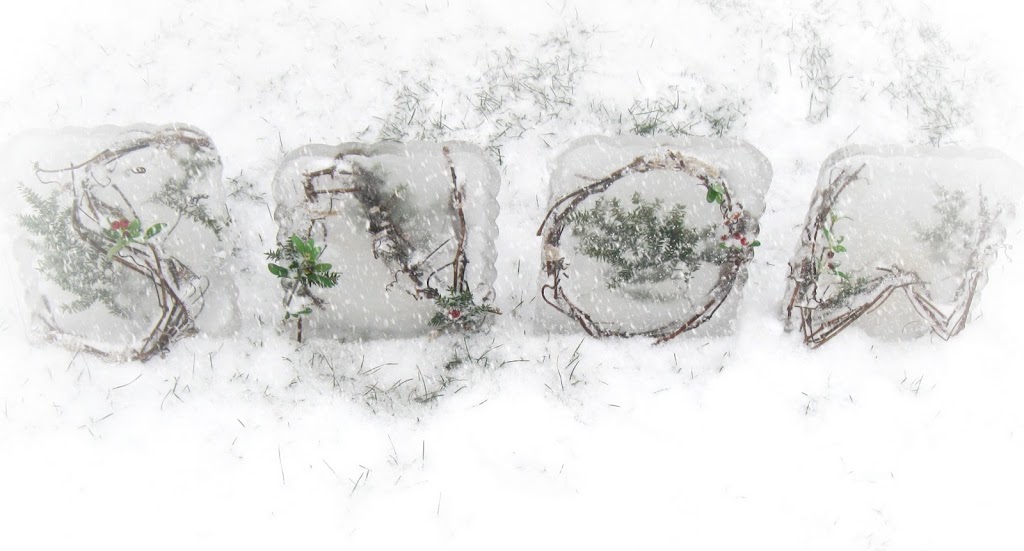 I poured water into them…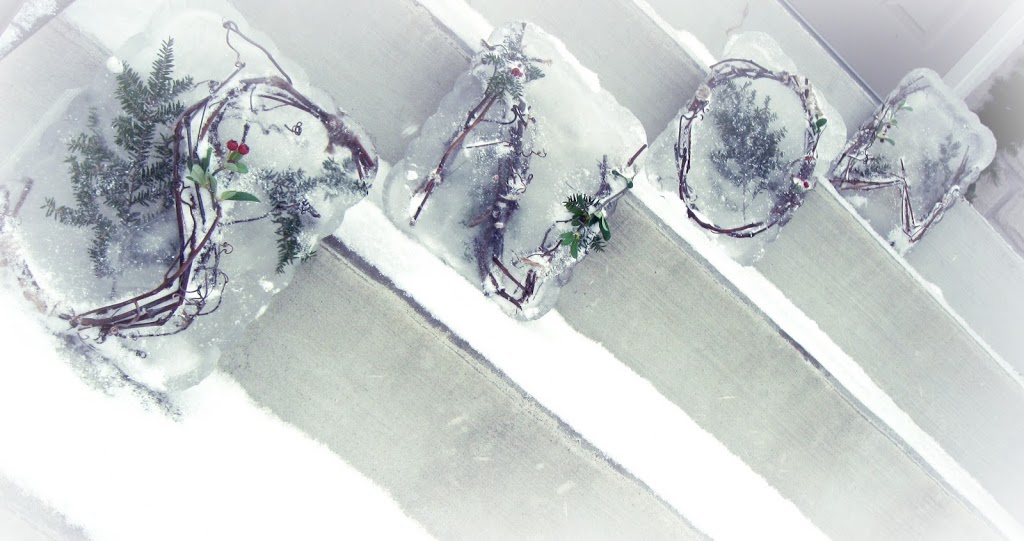 …and allowed nature to do the rest….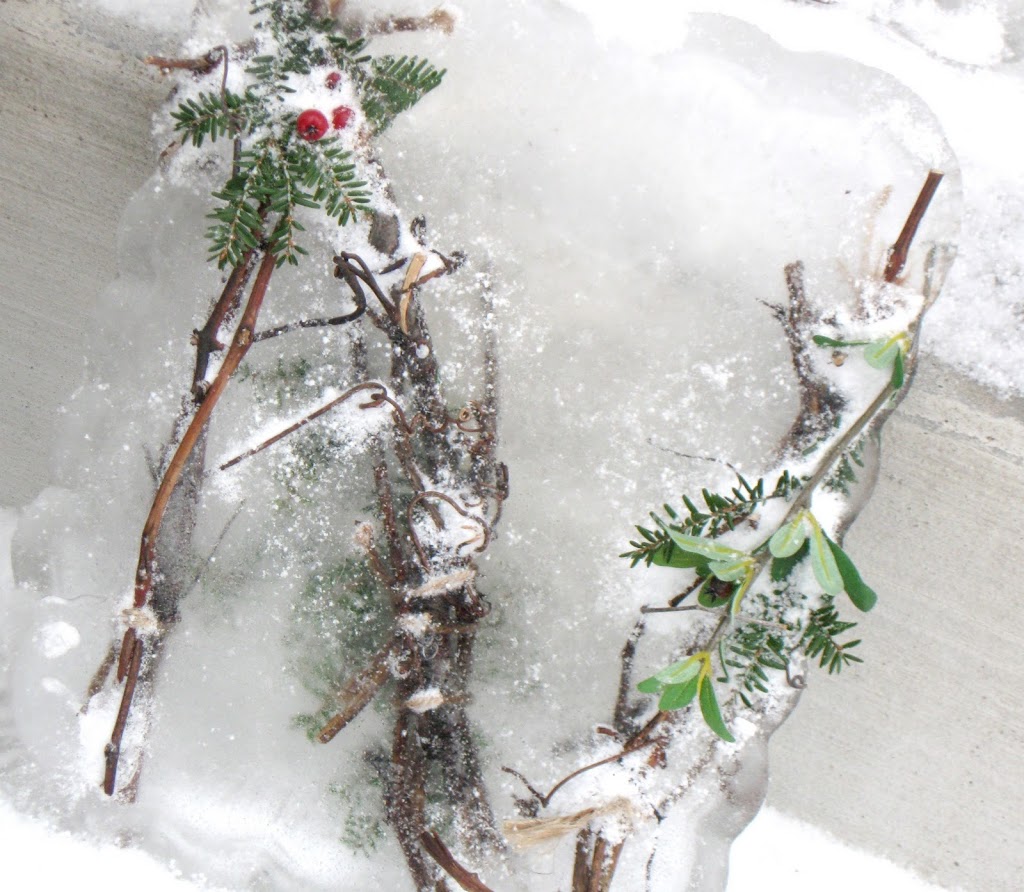 Nature's beauty frozen within itself…..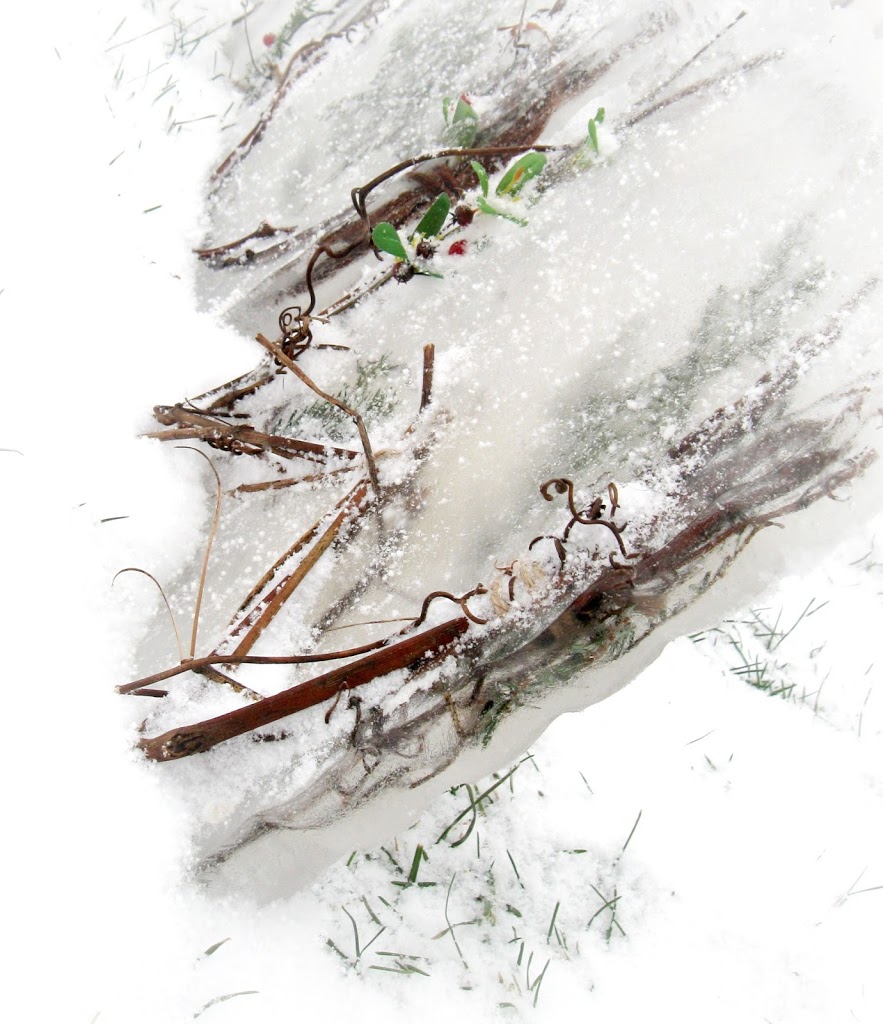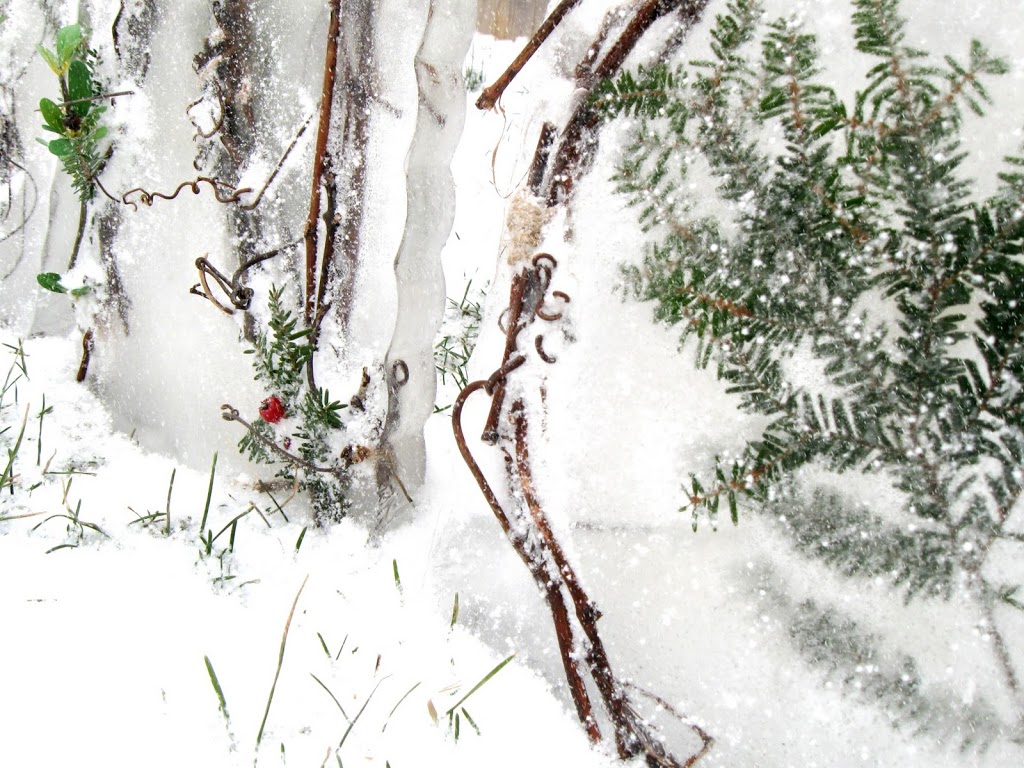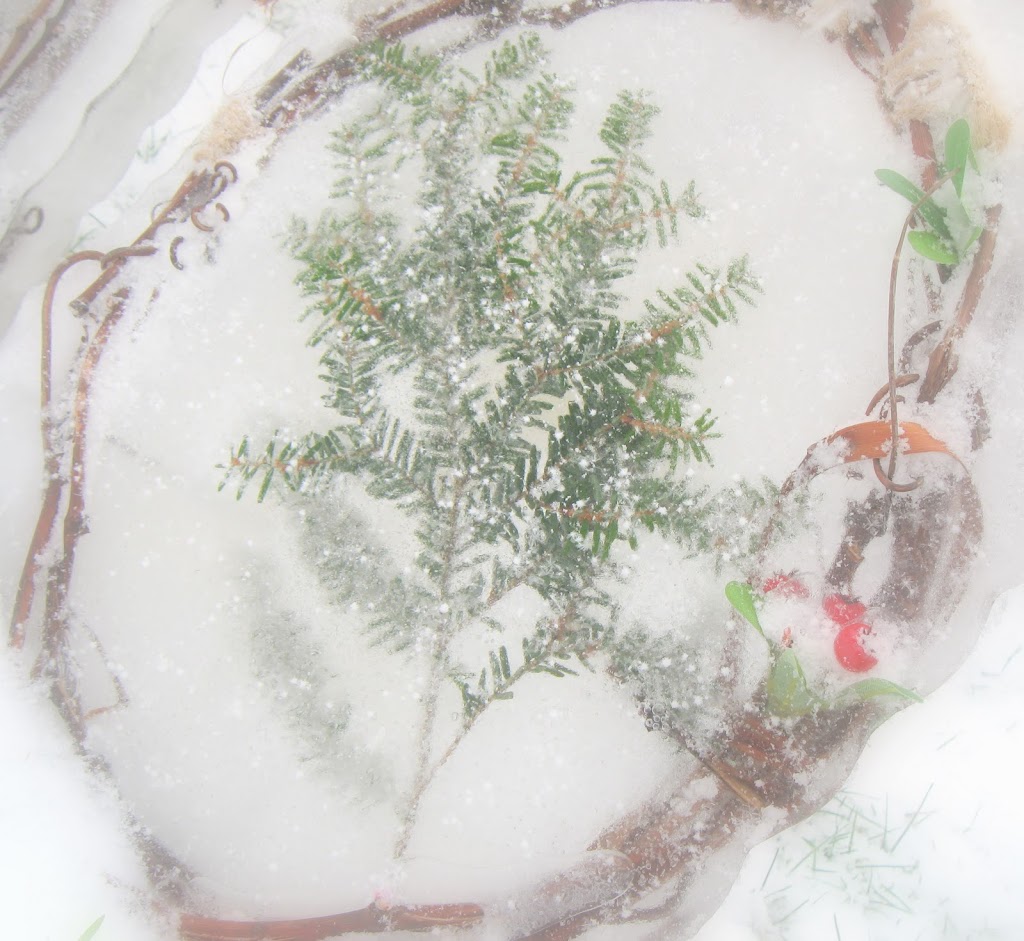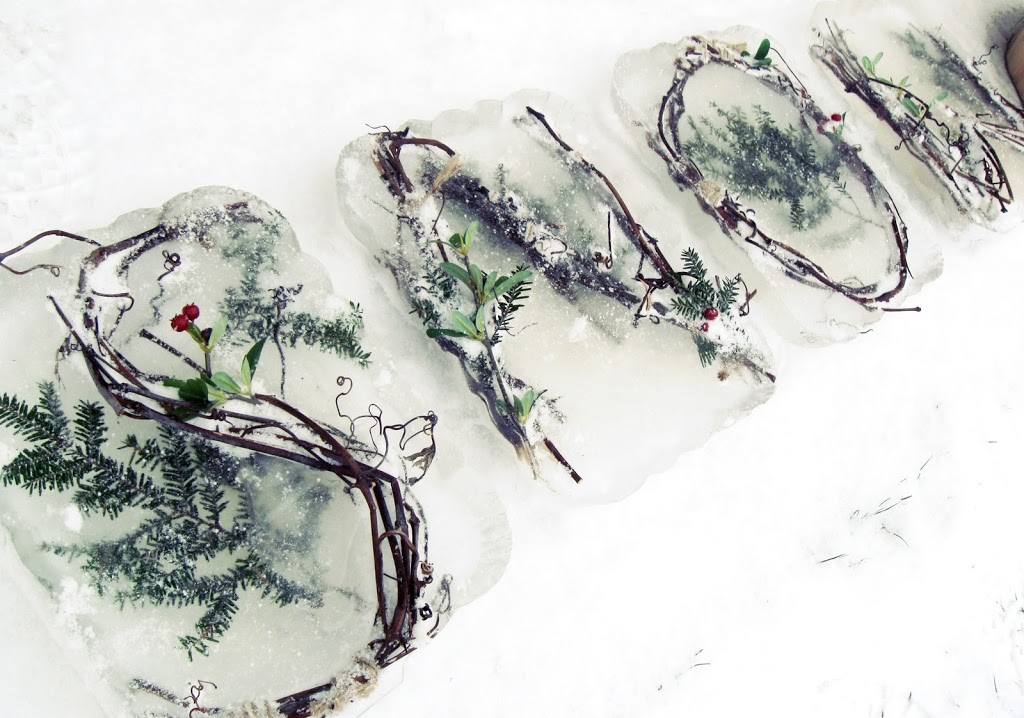 I thought of spelling the word NOEL, but I want to display these throughout the winter season. Can you picture these looking so beautiful with a candle shining behind them?
You can write out 2011 for New Year's eve, the word LOVE, or your family name…it's all up to you.
The kiddies are off for the next couple of weeks and I can't wait to frolic in the snow with them and pirouette on ice patches until we fall and laugh at each other. I do believe that those little moments are the ones that will remain with them for a lifetime. Like the words frozen within the ice, when the ice melts, the words will remain. Just like that, the memories you build will stay in your children's hearts even as the seasons change.
It is my hope that you find time to slow down and cherish those little moments with your loved ones during this holiday season.
much love,
Lucy
Linking to these wonderful parties