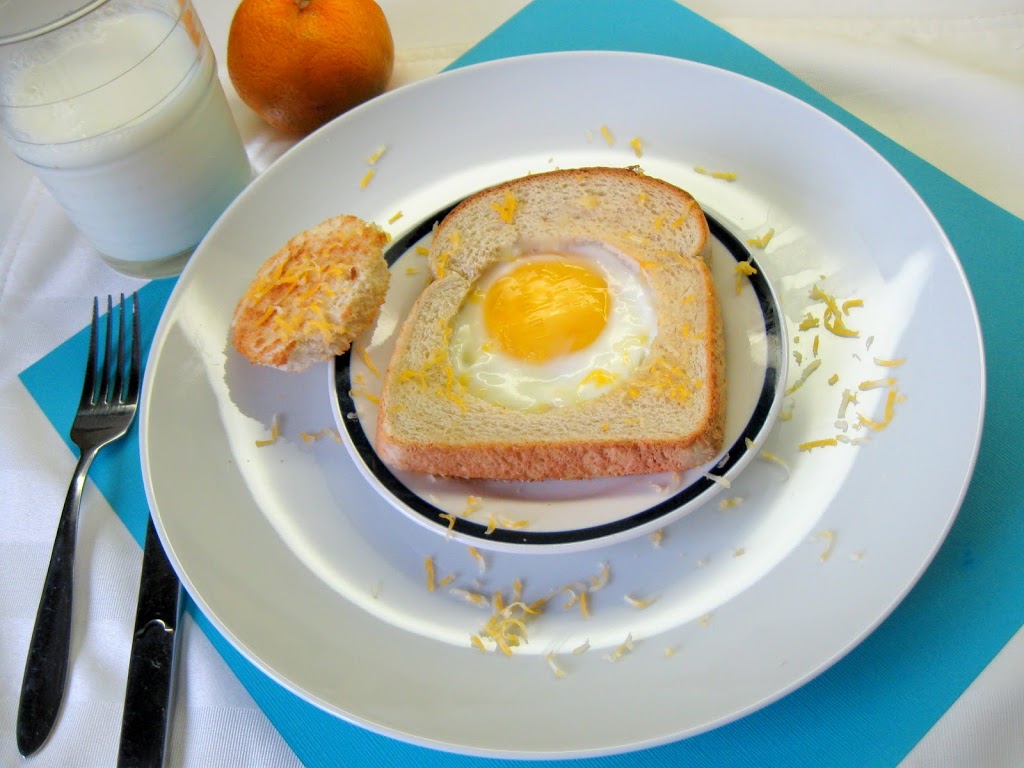 It's Halloween morning and how about a toad in a hole for breakfast? Sounds appetizing doesn't it?
Don't fret…..h
ere is a twist on your classic bacon and egg breakfast.
Ingredients:
8 slices of bread
1 tbsp of butter or margarine
4 eggs
1 cup of grated cheddar cheese
4 slices of bacon, cooked and crumbled (optional)
(makes 4 servings)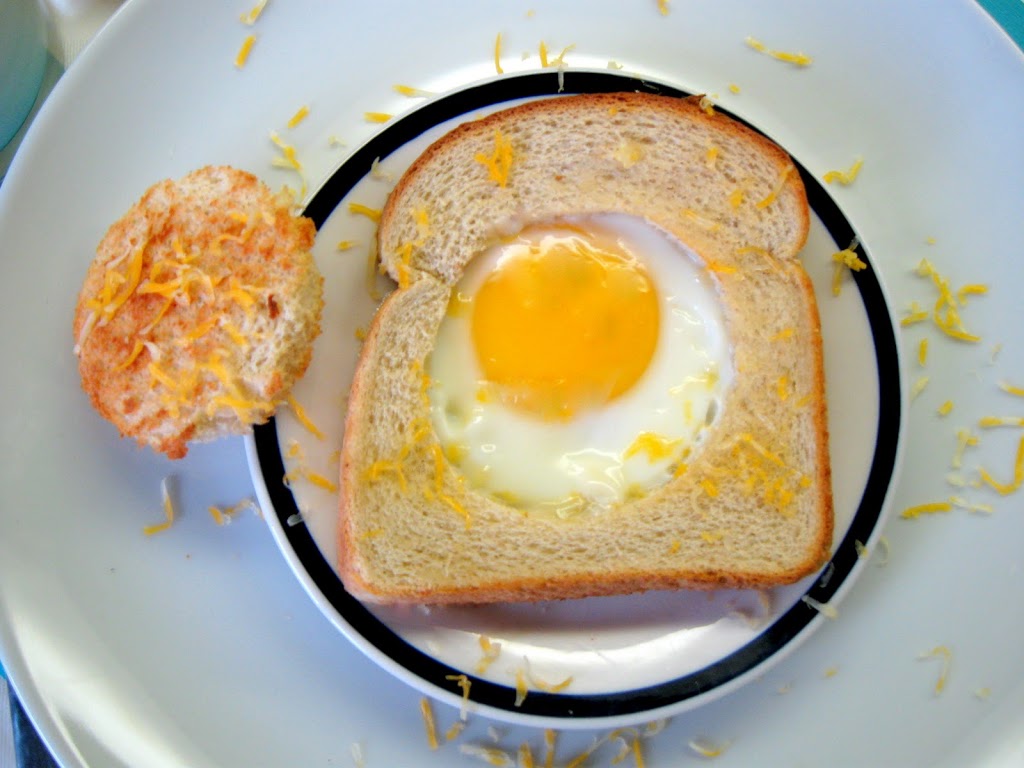 Preheat oven to 425 F.
Cut a hole in the centre of 4 slices using a cookie cutter or the rim of a glass.
Butter the remaining slices and place on cookie sheet, buttered side down.
Top with half of the cheese, then bread slices with holes in the centre.
Break open 1 egg and place in each hole.
Sprinkle with remaining cheese and bacon.
Bake for 10 minutes or until cheese is melted and eggs are set.
Remove, serve and eat your toad right out of the hole!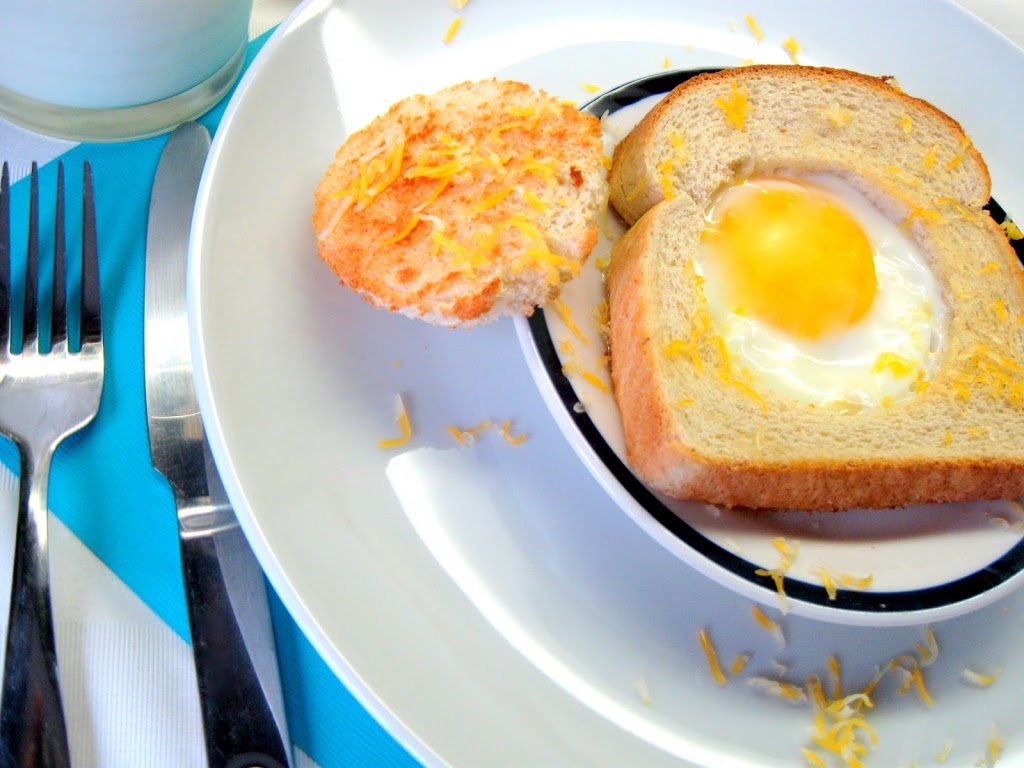 The kids got a kick out of saying they were eating toad for breakfast!
Here's to a 'toadfull' Halloween tummy !