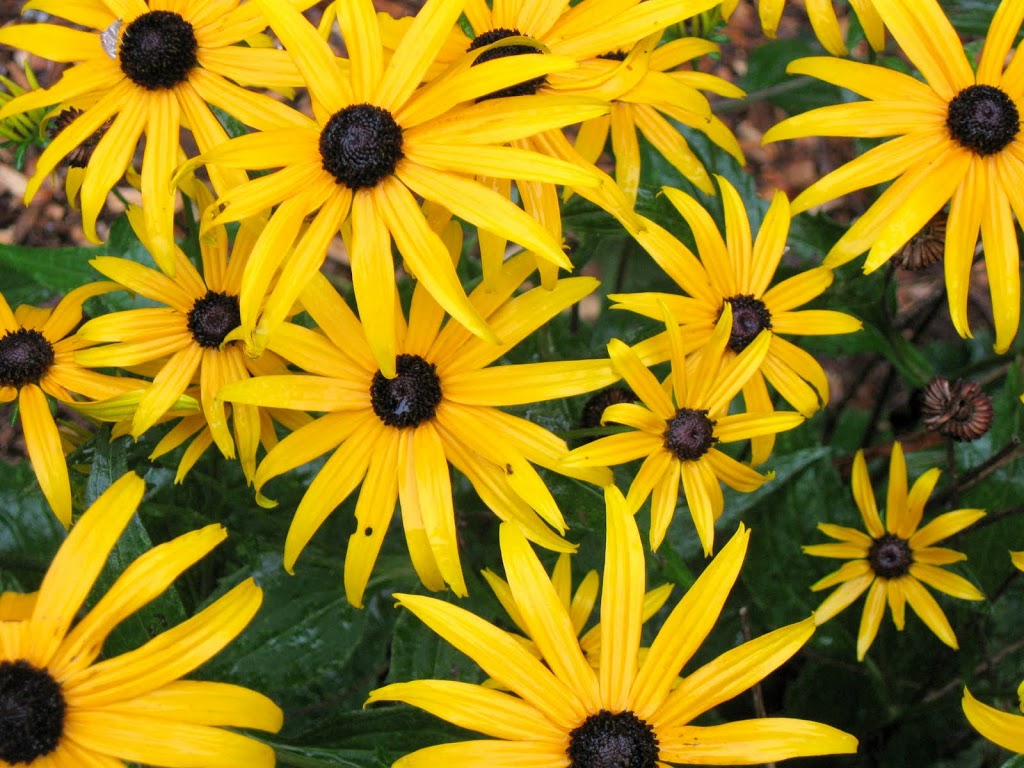 Little fairies playfully dancing upon the flowers in the meadow. Dancing to the sound of the beautiful melody of nature. With brushes in their hands, they are the caretakers of the forest and touch up little imperfections on the flowers. They whisper to each other as we walk by and cleverly camouflage against the green canvas….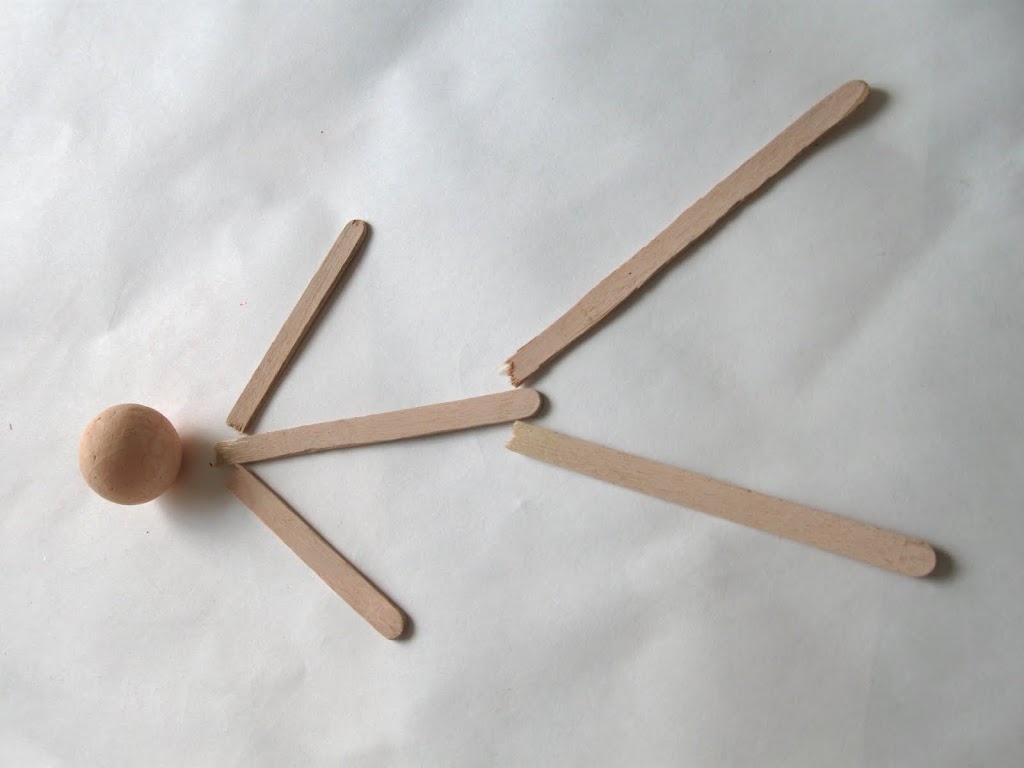 The body is formed with popcicle sticks and a styrofoam ball painted flesh tone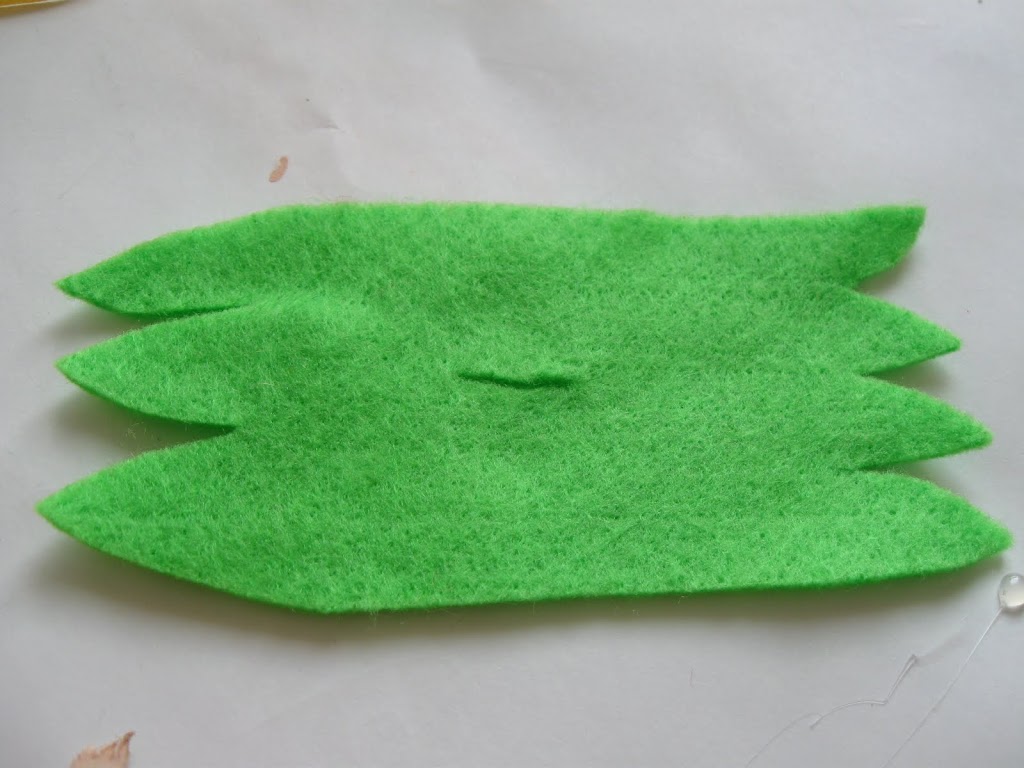 The shirt is a simple rectangle felt. We cut the edges to look like leaves so when folded and cut, there is a slit in the middle for the fairies' head to go through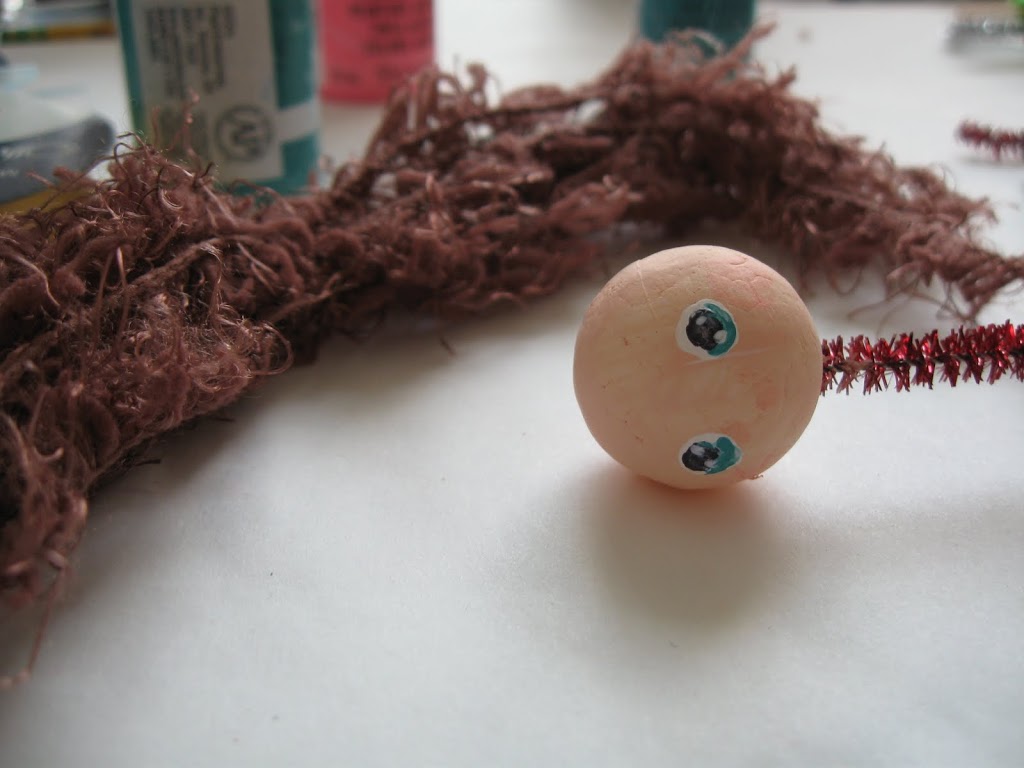 We painted the eyes and found some furry yarn for the hair (bad hair day for the fairies)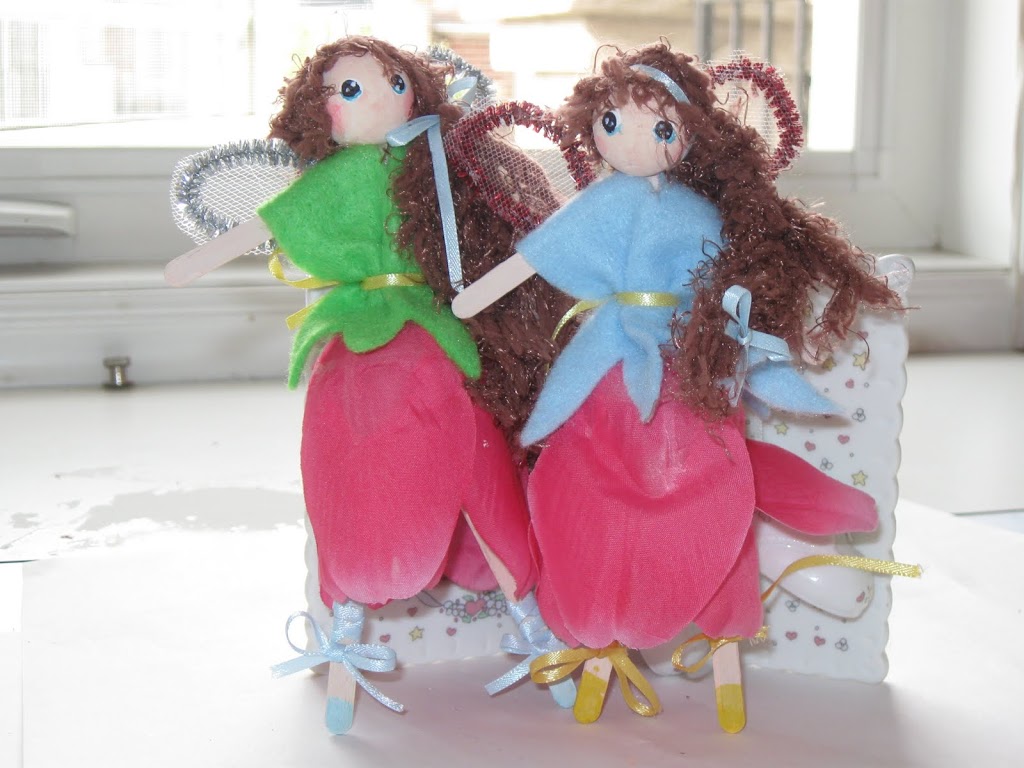 The finishing touch was a tulip as the skirt and tying ribbons around their ankles.
We really enjoyed making these. I find that with each craft we form a stronger bond.