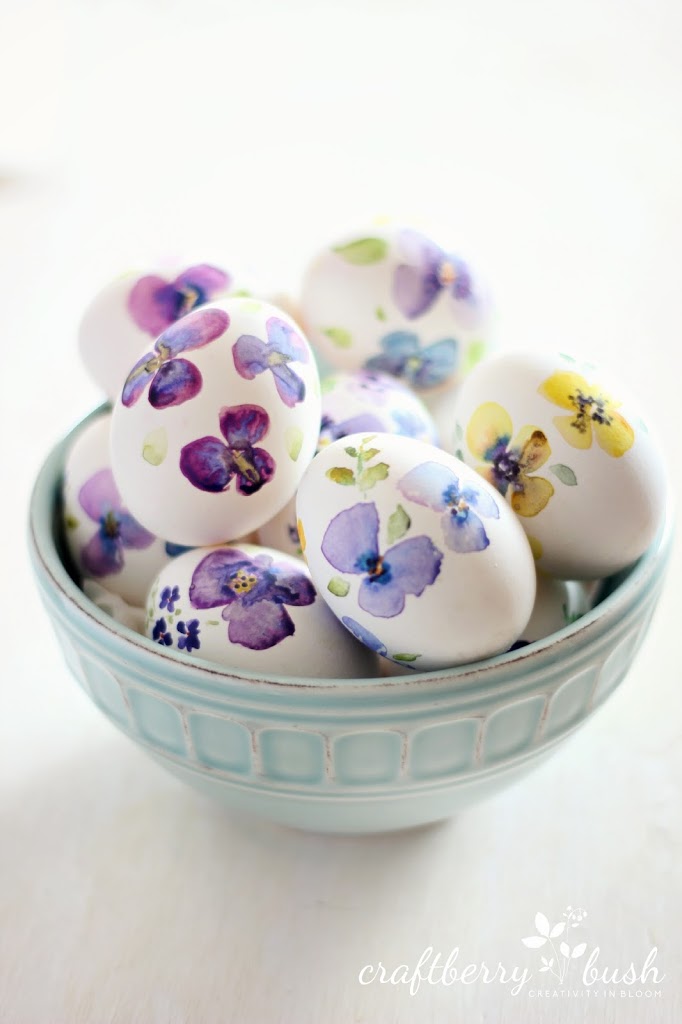 Hello everyone –
I hope you enjoyed your weekend.
If you follow me on
Instagram
,
you may know
I
recently purchased
my first
professional set of watercolor paints
and t
his weekend,
I had a little fun using them.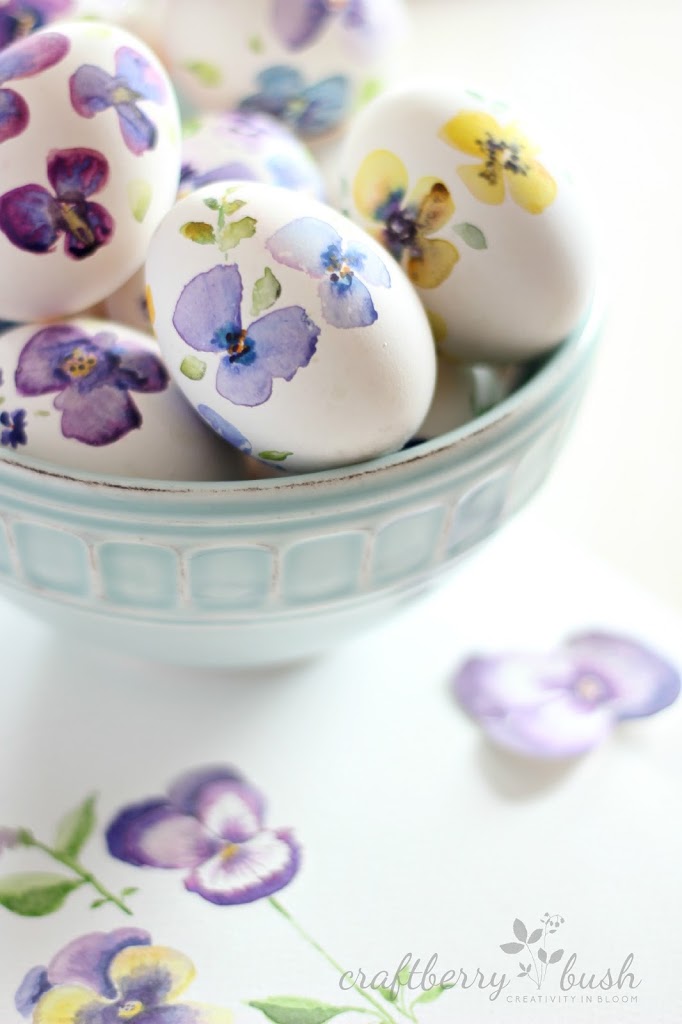 Except I moved from painting on paper to painting eggs…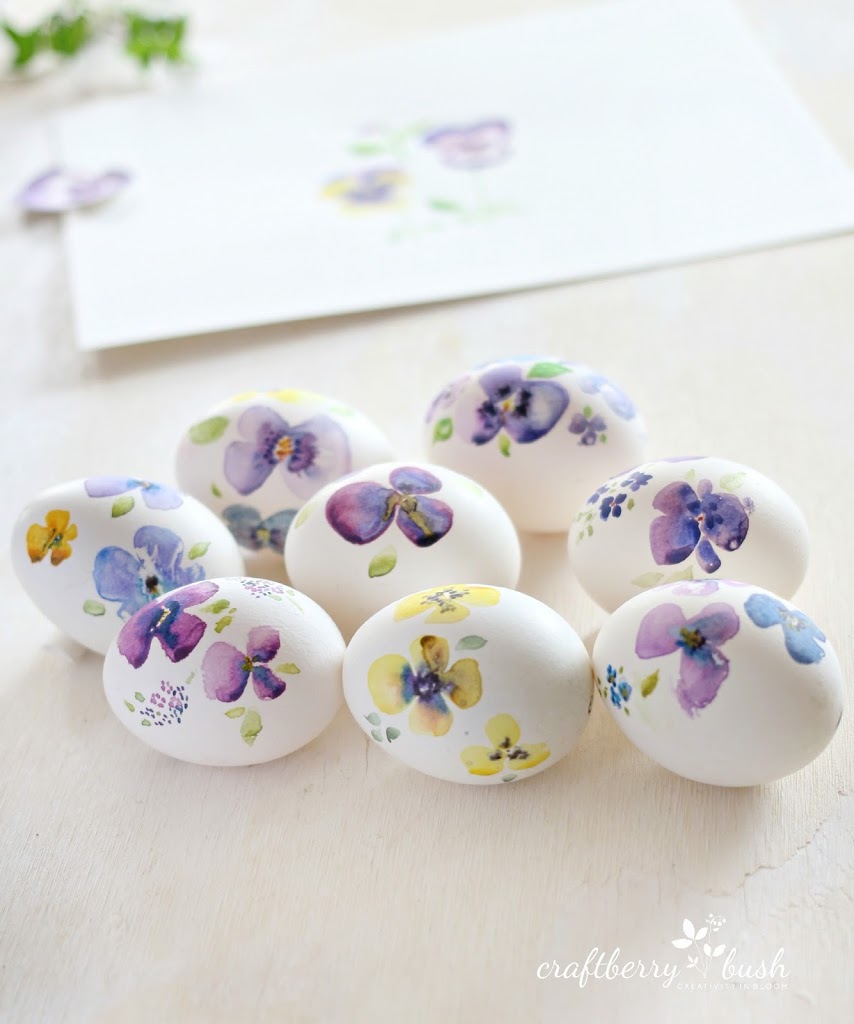 Don't they look so tender?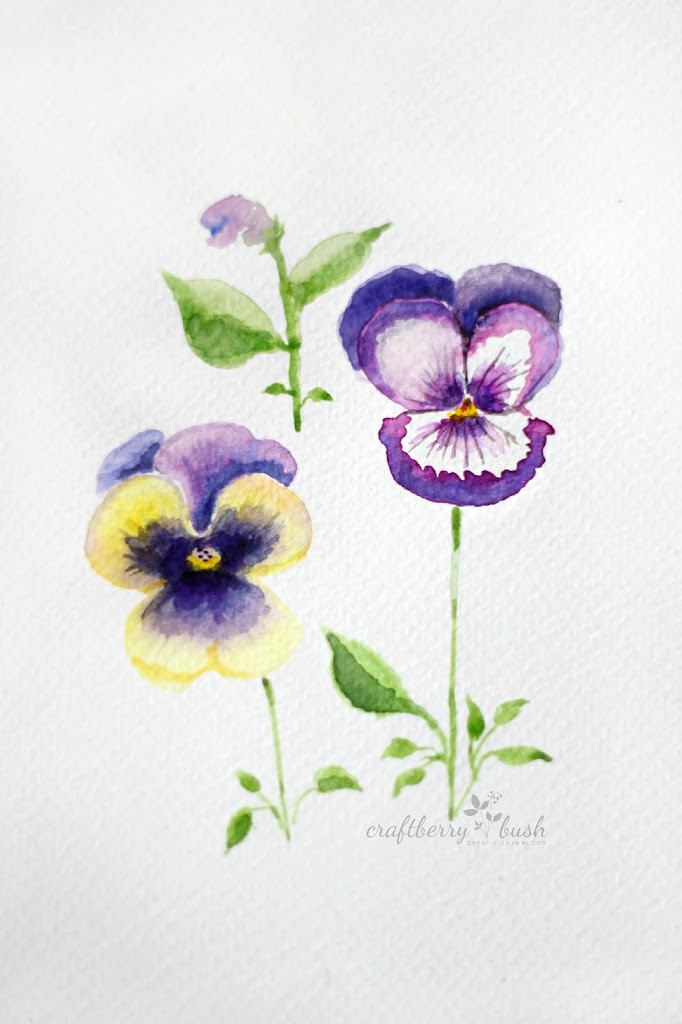 I find pansies are perfect for experimenting with
watercolor because of the way the color of the petals bleed into each other.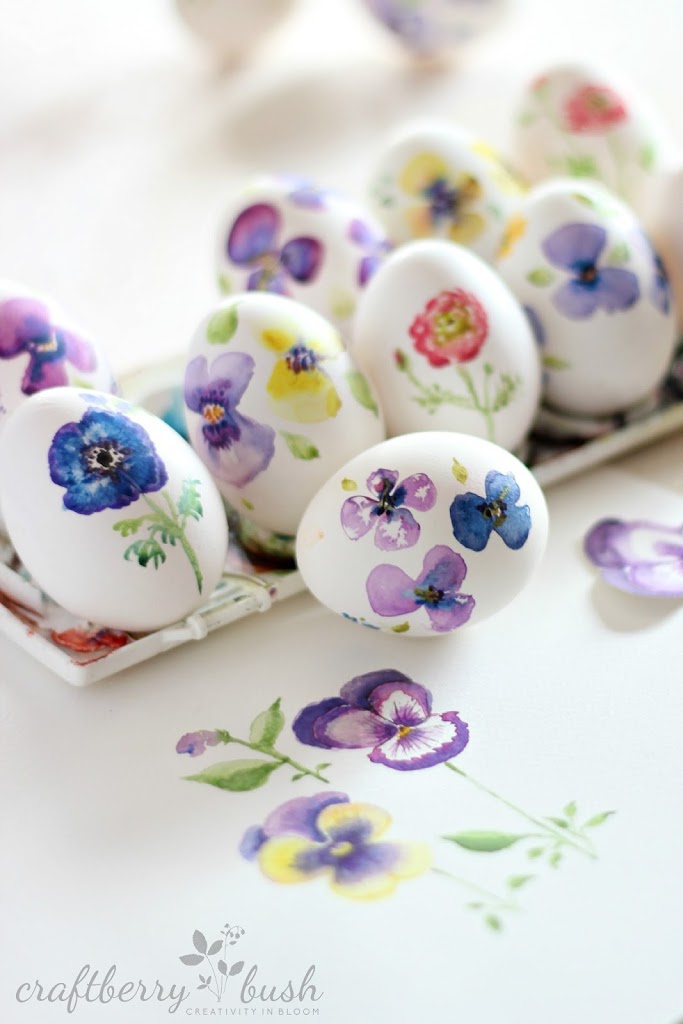 I might have been having too much fun because I ended up painting a dozen eggs…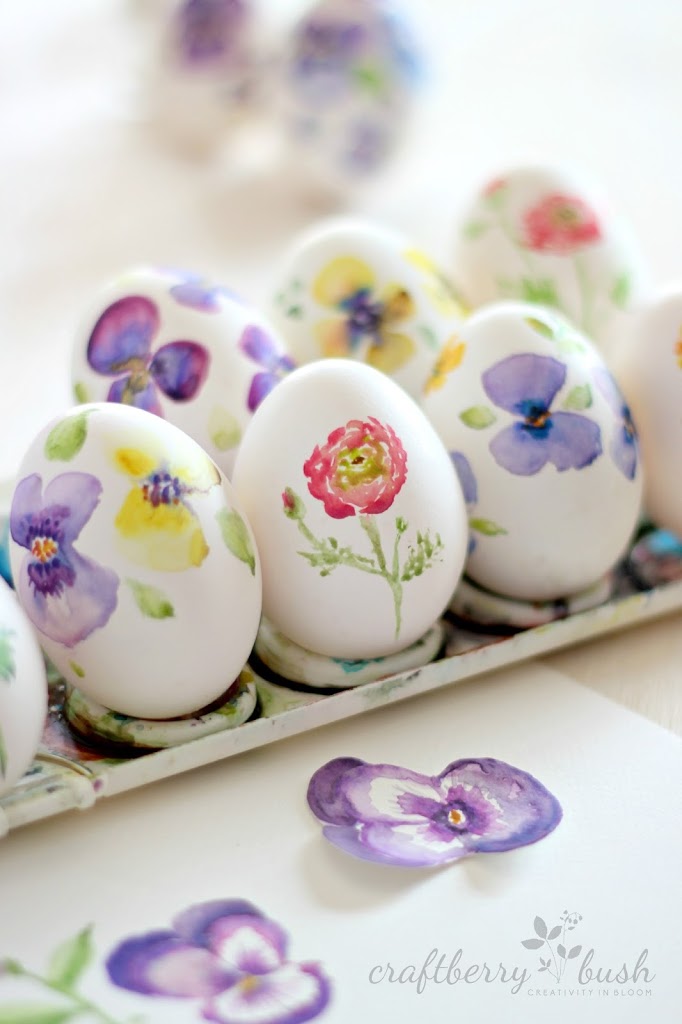 I even painted some pretty Ranunculus.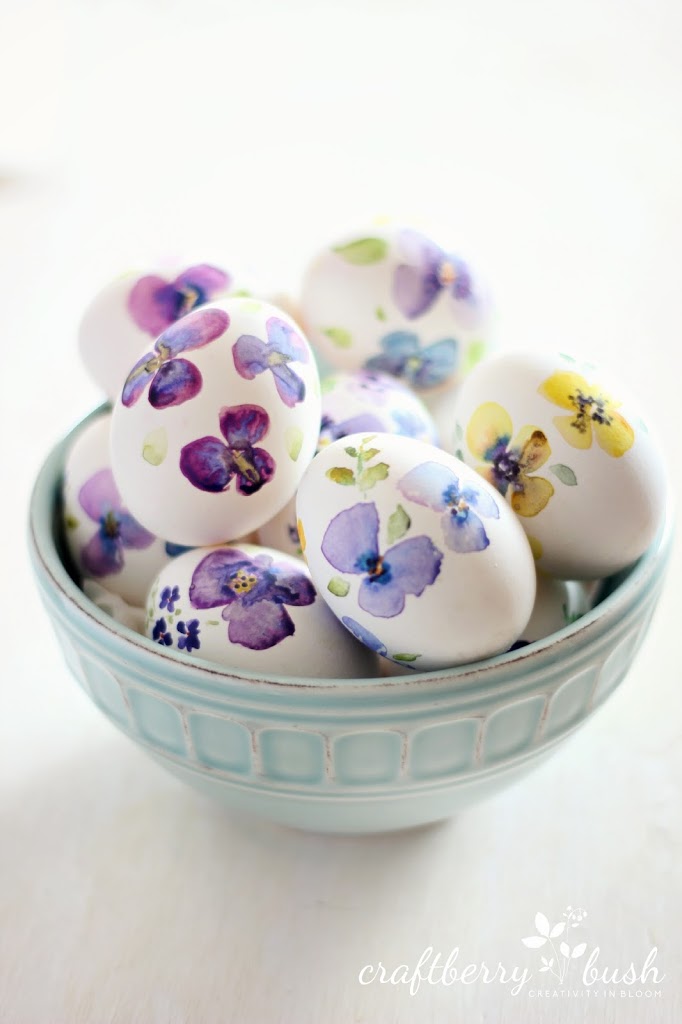 I kinda wish I had blown the eggs because they look so pretty sitting on this bowl
and I think they would make a great display beyond Easter.
Thank you so much for visiting me.
I hope you have a fantastic day!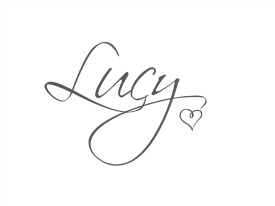 Keep in touch with me via :