Hi friends, I hope you are having a great week. Aren't you glad it's Friday? I am.
I am especially looking forward to this weekend as here in Ontario, we will be celebrating Family Day on Monday and therefore we get an extra day off....YAY!
Isn't that a wonderful holiday to celebrate? We don't have any plans yet, but I'm sure we will do what we do best and that's sleep, eat, play and love!
I want to thank all of you who entered the contest, I wish I could give everyone something in return for helping me cultivate this little Craftberry Bush.
But for now, there is only one winner .............
KELLY from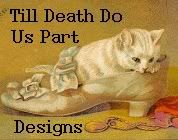 Kelly's blog is full of great DYI cottage ideas, I particularly love her crackle
sweet blue bird
plaque
and the
cottage wooden sign
, which she also sells on her Etsy shop
Drop by and check out all the other great tutorials.
Congratulations Kelly and Thank you for entering.
Send me an e-mail so I can send you the code and you can start shopping !!!
Thanks again to all !
sending you a warm hug,
Lucy